A Safer and More Secure Alternative to Paxful to Buy Bitcoin In Nigeria CoinCola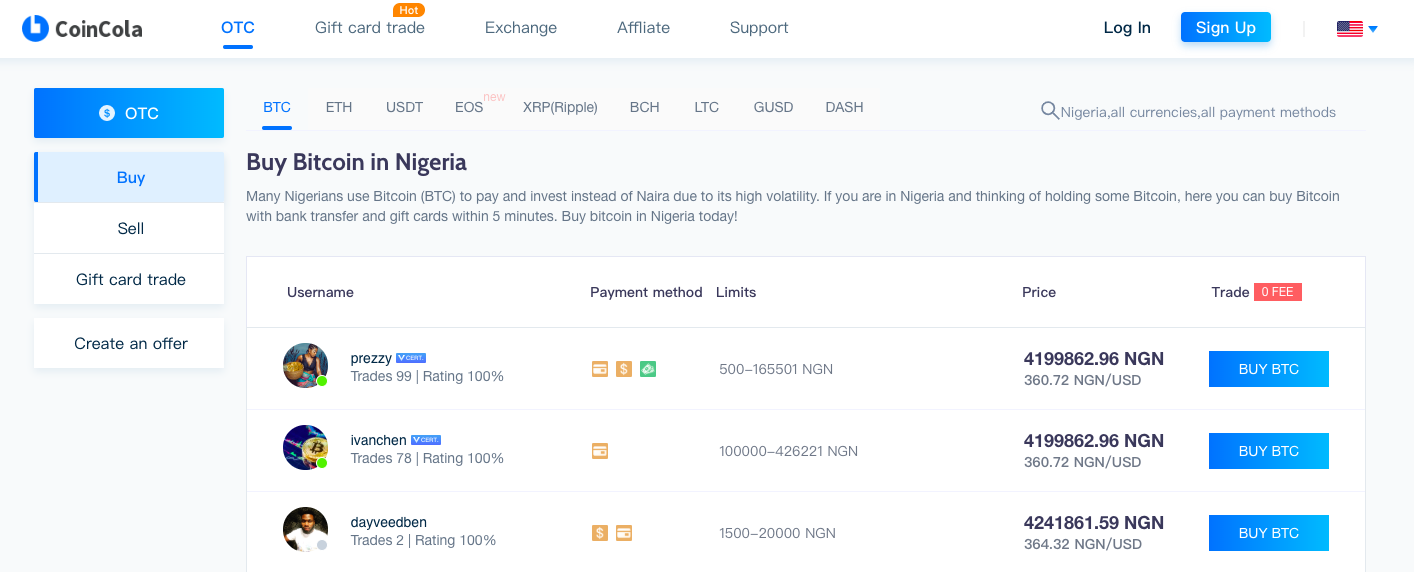 Bitcoin trading has become a phenomenon in the financial landscape since the creation of the cryptocurrency in 2008. Due to the potentials of Bitcoin as a currency and an investment, the cryptocurrency has gained popularity in Nigeria.
However, due to the problems that the country has faced in the past regarding cybercrime, it is difficult to get Bitcoin directly from local currency on most central crypto exchanges. This has given rise to decentralised exchanges where buyers and sellers meet to transact in Bitcoins and other digital assets.
Paxful is the most popular platform for Nigerians
The most popularly used platform for purchasing cryptocurrency is Paxful. The platform which was launched in 2015 provides an environment for buyers and sellers to interact and make transactions.
Paxful has Become a Haven for Scams
Although Paxful provides a simple and easy platform for trading, it has gained a tainted reputation in the past few years. 
One major problem that Paxful has suffered in recent years is the accusations of scam by users on the platform. Paxful does not do much on its security as the platform has become overrun with scammers.
Paxful forum is filled with several comments from users about how funds have been missing from users wallets with no reason offered by Paxful. There have been accusations of buyers using chargeback scams whereby transactions would be made via PayPal.
When the Bitcoin or Gift card purchase is made, the buyer will open a dispute on PayPal reversing the transaction, thereby robbing the seller of his money and also stealing the digital asset on offer. These problems keep up mounting, but Nigerians have continued to transact on the platform due to lack of a viable alternative.
However, this is set to end with the arrival of Hong Kong-based Bitcoin trading platform CoinCola. The reputable exchange platform has rolled out its services to Nigerians as it looks to take a major share of the market.
How Does CoinCola Compare with Paxful?
CoinCola implements similar features with Paxful as it is an OTC (Over the Counter) exchange that allows buyers to sellers. Sellers can also exchange digital assets such as gift cards for Bitcoins and vice versa. Users can also buy Bitcoins from other sellers on the platform.
This looks similar to Paxful, but where CoinCola stands out is in terms of security. The HongKong bases platform takes the security of users seriously and is considered as one of the safest OTC exchange platforms.
There are little to no cases of scams on the platform with several positive reviews about CoinCola regarding its services.
CoinCola Uses Real Name System to Prevent Scams
CoinCola utilises a unique Real Name System for traders to avoid scams; with this system, the trader would have to fill his/her entire information to be able to receive payments.
This way, it becomes difficult for a seller to scam a buyer because if a dispute is filed, the seller would be unable to access funds.
Coincola Has An Excellent Customer Support System
CoinCola has a responsive customer support system which provides quick solutions in the cases of disputes. Some randy sellers have also been removed from the platform due to the proactive intervention from customer support.
CoinCola Escrow Prevents Chargeback Scams
Also, CoinCola escrow system is designed in a way that buyers are unable to use chargeback scams on sellers. This is because the funds deposited via escrow cannot be returned to the buyer unless there is a case of a dispute.
Conclusion
CoinCola a perfect alternative to Paxful for Nigerians. With this platform, you can buy bitcoin safely in Nigeria without worrying about scams. 
BONUS: Buy Bitcoin in Nigeria and Get 0.0001 Bitcoin Bonus Instantly!
Disclaimer: This is a paid sponsored post. Readers should do their own due diligence before taking any actions related to any company, product or service mentioned in this article. BitcoinAfrica.io is not responsible, directly or indirectly, for any loss or damage caused by or in connection with the use of or reliance on any content, product or service mentioned in this sponsored post.
Which is a Better Store of Value: Bitcoin or Physical Gold?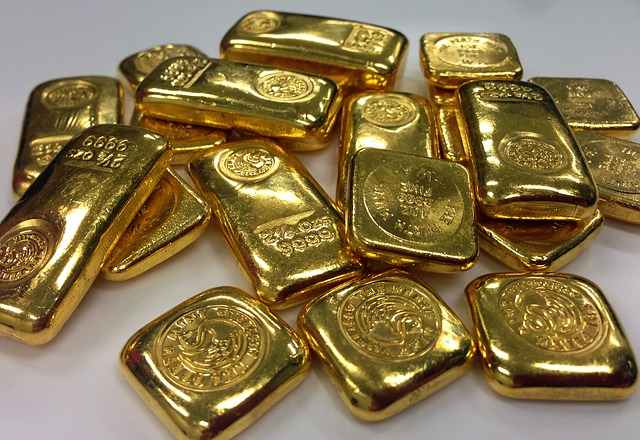 In the last ten years, Bitcoin has experienced astronomical growth and increased interest in South Africa. A lot of South Africans are now interested in how to buy Bitcoin. With a market cap of USD 171 billion, bitcoin has become one of the most profitable assets in the world. Just as computers and the internet revolutionized the way we keep, exchange, and process data, BTC completely improves how we can store and exchange money.
Gold has played a principal part in the development of the world's economy for so many decades. As our cash and remittance systems change, BTC has become an asset with a better store of value and an apparent alternative to gold.
There have been many comparisons and studies in recent years on Bitcoin being a kind of digitized gold. However, can BTC be compared to gold as a store of value? Can BTC guard against inflation risks like gold?
In this article, we will be comparing BTC and gold to see which is a better store of value.
Confidence in Bitcoin and Gold
If most people do not agree that an asset has value and can be used as a store of value, then such an asset cannot be used as a store of wealth. In this case, gold has an advantage over Bitcoin. In whatever form gold might be (jewelry, coins, etc), most people are likely to accept gold as a valuable asset.
With Bitcoin just arriving on the scene not too long, its recent emergence puts it at a disadvantage in this area as it has only been around for about ten years. It will take some time for people to grow more trust in Bitcoin before it can be generally accepted as a proven long-term tool for keeping wealth.
Portability
Bitcoin has a greater advantage over gold in terms of portability. BTC is not a physical asset, and it can be transferred and gotten from any location with internet access. It also works completely outside the banking protocol, therefore it is simple and quick to transfer and get remittances across the globe.
However, gold can only be stored physically, either in a vault or a personal safe. Gold cannot be accessed easily if you don't own and hold one yourself, even if you do own gold, it is not easy to move around with it. This makes Bitcoin a better store of value over gold when it comes to portability.
Additionally, some government authorities have historically tried to prohibit the ownership of gold privately. For instance, it was not legal to own and hold gold privately for about forty-one years in the U.S.
There is a lesser likelihood that a government could successfully prohibit access to BTC since it will require shutting down the entire internet. The government of China has tried banning BTC many times in the last ten years, and even with China's huge internet firewall, it has not been able to make a significant impact.
Entry Difficulty
As of the time of this writing, the value of gold is around $1,800 per ounce. Therefore, if you intend to buy a 1oz token, the least you can pay is $1,800.
One BTC is about $33,000 at the time of this writing, however, you don't have to buy one Bitcoin at once. If you intend to buy bitcoin, you can begin with a few dollars.
This makes it easier for people to accumulate Bitcoin compared to gold.
Hedge Against Inflation
A major reason for purchasing gold is to guard against inflation. Some people are scared that the fiat currencies they hold will experience a decrease in value in the future. Therefore, they change the fiat currencies to gold to help guard against inflation.
Both gold and Bitcoin can be utilized for protection against inflation, although the volatile nature of Bitcoin price makes it an uncomfortable choice for people to protect their fortune against inflation.
The value of gold is quite stable as it increases steadily over the years, and this makes it a good asset to hedge against inflation.
Growth Potential
Gold is an asset that has consistently increased in price over the last decade and century. However, Bitcoin since its existence has exceeded expectations. Although BTC will always have unstable prices due to its volatile nature, it has, proved to be a good investment with a consistent increase in value even during economic breakdowns when Gold did not perform up to expectations.
Functionality
A major assertion in favor of gold is that it is a physical asset and can be used to make pieces of jewelry and other accessories. It has genuine and physical usefulness aside from money. The demand for gold is majorly based on speculative prices.
However, Bitcoin is digital and cannot be used for any other purpose other than being digital, and non-physical storage of value. It is also important to note that the demand for Bitcoin is majorly speculative also.
Risks Involved
Gold has an original stable system for buying, selling, tracking, and weighing. It is very difficult to steal gold, trade fake gold, or debase it. BTC wallets cannot be hacked due to their decentralized and encrypted protocol. However, some online exchanges have low security and this can be exploited by hackers resulting in loss of funds.
After carefully analyzing both assets, it is safe to say that both Bitcoin and Gold are really good stores of value. All you have to do is choose which of the two assets is best suited for you; Bitcoin or Gold.
What is the future of crypto trading in South Africa? Find out if crypto will gain more popularity or be subjected to stricter regulations by the South African government.
Disclaimer: This is a sponsored post. Readers should do their own due diligence before taking any actions related to any company, product, or service mentioned in this article. BitcoinAfrica.io is not responsible, directly or indirectly, for any loss or damage caused by or in connection with the use of or reliance on any content, product, or service mentioned in this post. 
How to Make Money Through Crypto Arbitrage in South Africa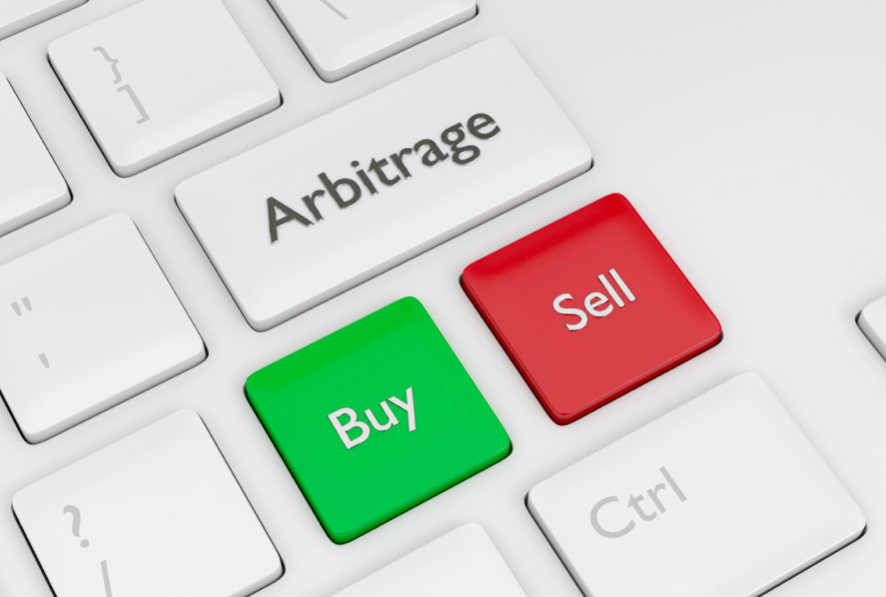 As a trader that is very conversant with the cryptocurrency market, you must have noticed the varying prices of assets on different exchanges. This variation is what brings about arbitrage opportunities.
The prices of these assets are set by the market on different exchanges so there is always a slight difference in the prices of these assets. This variation might be a result of a rapid increase in trading volumes within the trading platform. Although the difference might be minimal so it requires taking several trades to accumulate profit.
In South Africa, crypto arbitrage is an effective way of making some profit because of the varying prices across multiple exchanges, and also the difference in the price of BTC in the U.S. Dollars (USD) and ZAR. Buying BTC with the USD is slightly cheaper than buying with the Rand so crypto traders look to exploit this difference. If you are looking for how to buy bitcoin in South Africa at a low price, you can consider buying with dollars. The price of bitcoin in South African crypto platforms is always subject to supply and demand which is a major cause of varying prices across the local exchanges.
Before discussing how you can make money by implementing the arbitrage strategy, let's give an insight into what arbitrage is.
Read about the African countries leading the race of crypto adoption.
Crypto Arbitrage
As explained earlier, crypto arbitrage simply means taking advantage of the price variation of crypto assets across exchanges. A trader implementing this strategy will buy BTC or any altcoin at an exchange with a low price and sell the asset at another exchange with a higher price. Selling the asset should be done immediately in order not to miss the opportunity. Delay in selling the asset will lead to a reduced profit or even loss because of the high volatility of the crypto market. The variation in price doesn't last long, so proper timing is a major factor. Some traders even use trading bots for this purpose.
How to make money from crypto arbitrating: There are two ways you can make money from crypto arbitrage; arbitrage between exchanges and arbitrage within an exchange.
Arbitrage Between Exchanges
It involves taking advantage of the price variation between two exchanges. It is the major strategy arbitrage traders implement to make some profit. To implement the strategy, you have to buy bitcoin or any altcoin at an exchange with a lesser price and sell at another with a higher price.
Steps in carrying out arbitrage between exchanges:
Select your exchanges
As an arbitrage trader, you need to register with the different exchanges you want to use in trading. When deciding on the exchanges you want to use for trading arbitrage you have to consider the fees, location, reputation, and security of such exchanges.
Look out for the best opportunity
To capture the best trading opportunity, you have to monitor the market closely as opportunities could be available at any moment, and they do not last. Examine the spread of the asset between the two exchanges and try to spot the best arbitrage opportunity.
Buy the cryptocurrency on the platform at a low price
Once you spot an opportunity, you have to spring into action immediately and take the chance. You buy on the trading platform with a low ask price and send it to the other with a high bid price.
Sell on the other exchange
Once you buy the asset at the exchange with a low ask price, send it to the exchange with a high bid price and sell. This should be done immediately to get the desired profit from the trade. After completing the trade, you can decide to transfer your profit to another wallet.
In South Africa, you can also take advantage of the difference in the price of Bitcoin in U.S. Dollars (USD) and South African Rands (ZAR). So you can buy bitcoin with USD on a foreign trading platform and sell to ZAR in a local exchange. Buying bitcoin with USD is always cheaper than buying with the Rand.
Arbitrage within exchange
This is not a common strategy for trading arbitrage. Unlike the other, the process is carried out on only one exchange and it involves three different currencies. So using BTC, ETH, and USD as an example, you buy BTC with USD, sell the bitcoin to ETH and then convert the ETH back to USD. However, just like the first method, you have to carefully study the market to know when to buy, swap and sell.
Pros of Crypto Arbitrage
Quick profit
Crypto arbitrage allows you to potentially make some profit in no time. Although the profits might be very minimal, making a series of small profitable trades accumulates to a bigger one. Arbitrage trading yields faster profit compared to some other trading strategies, although, proper timing is key.
Wide Options
To engage in crypto arbitrage, there are a lot of exchanges you can choose from. You have a wide range of trading platforms with the best arbitrage opportunity.
Cons of Crypto Arbitrage
The risk of being hacked on unsecure exchanges
Arbitraging requires the trader to have accounts with different exchanges to broaden the chance of getting an arbitrage opportunity. However, this could be a disadvantage as you will have to keep funds on the different exchanges. Some online wallets are prone to hacks so having funds across multiple online wallets increases your susceptibility to hacking attempts.
Fees
The fees exchanges charge varies, ranging from deposit fee, transaction fee, and withdrawal fee. These fees however reduce the profit made from crypto arbitrage.
Timing
As explained earlier, timing is a very important factor in crypto arbitraging. Cryptocurrency transactions could however take some minutes before completion which is a major hindrance for arbitrage traders as the variation in prices might last only for a few minutes. Longer transaction time could lead to a loss.
Before you start crypto arbitraging, there are various things to consider. We recommend you plan how much you want to spend on every trade. Consider the percentage of profit you will make and the fees that will reduce your profit. Having a clear strategy can help you make maximum profit from arbitrage trading.
Disclaimer: This is a sponsored post. Readers should do their own due diligence before taking any actions related to any company, product, or service mentioned in this article. BitcoinAfrica.io is not responsible, directly or indirectly, for any loss or damage caused by or in connection with the use of or reliance on any content, product, or service mentioned in this post. 
What Do NFTs Stand for and What is Their Role in Defi?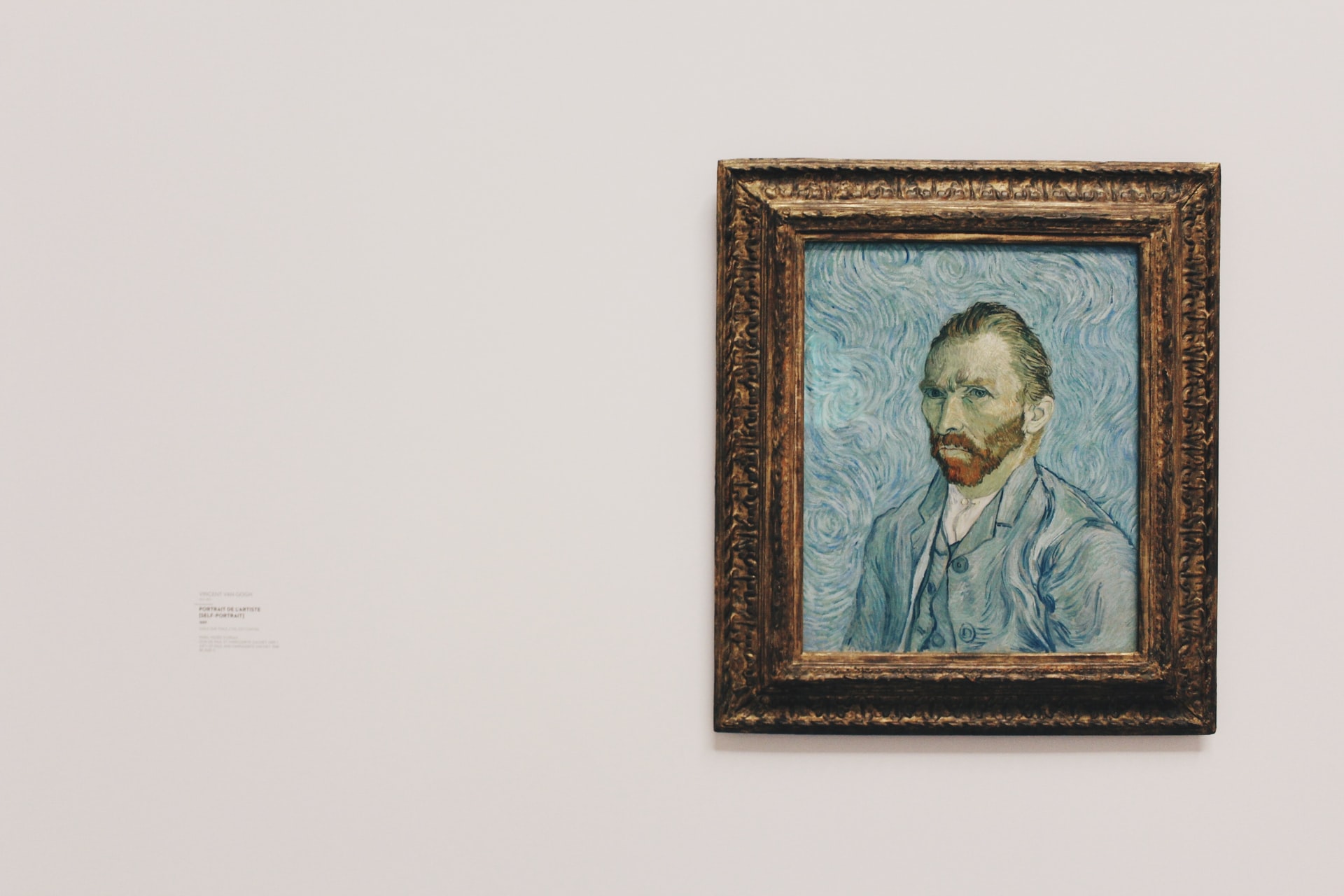 NFTs (non-fungible tokens) can represent any type of physical or digital object as a blockchain-powered digital token. 
NFTs in the decentralized finance (Defi) sector function as a representative property title to some object or element, which facilitates the sale and purchase and transfer of ownership, among others.
Although, it can be used in almost all areas of human life, very similar as blockchain is applicable, its particular characteristics: unrepeatable, authentic, and non-divisible have made it gain popularity in various (ideal) use cases, which we will mention below.
Collectibles
Whether physical or digital, now the ownership of said objects are or may be represented by an NFT Token, which facilitates the security processes, public auction and the transfer of purchase and sale, advantage of all the benefits of the blockchain technology, that is, NFTs are auditable like open-source cryptocurrencies like bitcoin and ETH, but at the same time it is immutable.
As diverse as the human mind is, there are all kinds of collecting cases, the most popular are, for example, sports accessories (digital and physical), which can be auctioned on platforms such as Opensea, BakerySwap, and Treasureland.
However, there is also a type of collecting classified as rare, as is the case of people who collect a tweet through NFTs, this process can be carried out through a platform called Valuables, a platform that tokenizes tweets.
This platform creates a digital auction, the tweet author decides who is the highest bidder, that is, the person to whom he will sell his tweet. The tweet will then be minted on the blockchain, creating a 1-to-1 NFT that includes the author's autograph.
Art
This use case is the best example of how blockchain technology through NFTs can empower a professional union. In this case, artists of different genres.
As in the previous cases, platforms such as Nifty Gateway, SuperRare, OpenSea, MakersPlace, FLOW, Enjin, and Decentraland offer the possibility for artists to advertise their works of art (digital designs, animations, painting, sculpture, music) with incorruptible copyright ownership, in turn, anchored to an NFT, which is representative of the title of ownership of said work.
This technology implies a great solution for artists motivated to eliminate intermediaries who charge large commissions in the various art industries, among which are record labels, galleries, producers, and managers. This situation translates into higher profits for the creative and author artist.
As in the previous case, the artist decides who is his highest bidder and once the offer is finalized, he transfers the ownership of his work of art through the NFT that includes an author's signature, a fact that adds more value to the work of art.
Games
What makes digital games an ideal use case for NFTs is immersed in the very dynamics of games, where, for example, action figures, real or fiction, need to interact with other entities, and therefore do micro-transactions in exchange for digital objects and items that are rare, exclusive and with special qualities.
For example, Axie Infinity and Battle Pets are Pokémon-style games with pets and interchangeable items.  
According to Binance Academy:
" Each Axie pet has a skill set to fight. These abilities also affect the value of the pet when they are traded. A CryptoKitty can be extremely valuable just for its desirable replay attributes. Determining the value of each pet depends on a combination of unusual appearance, characteristics, and utility".
But beyond this example, the world of games is the most fertile ground for NFTs, this motivated by combine digital artworks, collectibles, game tools, aesthetics, and utility. All it is elements that become NFTs, to then be exchanged for cryptocurrencies such as bitcoin in Exchanges external to the game.
Find out the easiest and safest way to buy bitcoin in India.
Documentation and Real-World Assets
Perhaps the present use case is the least developed and applied of those mentioned in this article, but we have annexed it as it has great potential, and it would not be surprising if it would soon become the main one.
This is motivated by the fact that currently, the world's societies have a great need for the digitization of real assets, and more importantly, optimizing the processes of ownership and purchase-sales, then, there is no doubt that NFTs can embody (become) in the great solution as a universal notary public that humanity needs.
For example, imagine for a moment that you can buy a property such as a house, a building, a farm, a vehicle, etc., through a simple NFT from and anywhere in the world, with all the benefits that it brings the blockchain technology, security, auditing and immutability.
How to Buy the NFTs in India?
It is much easier to buy bitcoin in India than to obtain NFTs because the structure and infrastructure of the NFT are intrinsically correlated with the crypto market. And without a doubt, the strongest cryptocurrency in the crypto-cosmo is bitcoin.
Therefore, if you are wondering at the moment how to buy bitcoin in India, converting from INR to bitcoin and from bitcoin to INR? It is important that you know that despite the creation of the "Bill on Cryptocurrencies and regulation of the official digital currency, 2021", this is very simple to do.
What you need to do first is to buy bitcoins in India on a P2P exchange, and if you want to do it instantly, the best option is to go for Remitano's integrated fiat INR wallet, the only exchange that currently provides such a service in India, which also allows you converting from BTC to INR to you: https://remitano.com/btc/in. 
Once you have bitcoins, it will be much easier for you to buy NFT by depositing bitcoins in the wallets of the Exchange specialized in NFT that we have named in this article.
If you still have questions about how to buy bitcoin in India, you can consult the following guide that explains the step-by-step: https://support.remitano.com/en/articles/3988518-how-to-sell-bitcoin-ethereum.
Disclaimer: This is a sponsored post. Readers should do their own due diligence before taking any actions related to any company, product, or service mentioned in this article. BitcoinAfrica.io is not responsible, directly or indirectly, for any loss or damage caused by or in connection with the use of or reliance on any content, product, or service mentioned in this post.