Introducing the Reserve Stablecoin – A Stable Decentralised Currency for Africa
You have heard about Bitcoin, Ethereum, and thousands of other cryptocurrencies. A lot of us talk about how the price of cryptocurrencies are not stable and how it fluctuates every day, if not every minute. 2018 was the year for stablecoins and it seems like that is continuing.
A lot of investors and speculators were looking for a way to "park" their crypto holdings without converting to dollar/s in order to avoid taxes on capital gains. It worked for some investors until crypto to crypto conversions are taxed in countries like the U.S. However, stablecoins like Tether and MakerDao have been used beyond "saving us from crypto taxes," but also to store wealth (value), without having to worry about the fluctuation in price.
What Are Stablecoins?
Stablecoins are a type of cryptocurrency that has their value pegged to another asset like fiat currencies, such as the United States dollar, other cryptocurrencies, precious metals or commodities. Fiat seems to be the most popular option in the marketplace right now, meaning one unit of a stablecoin equals $1.
Before we talk about Reserve Protocol, a stablecoin we believe is truly decentralised, we should mention what is happening in countries like South Sudan, Zimbabwe, Argentina, Turkey, and Brazil.
What is Happening in Those Countries?
A lot of people from the middle and poor class (even the upper-middle class, in a lot of cases) are losing the wealth they stored for decades in a matter of months to a few years due to poor economic performance and hyperinflation.
Their economy is failing day by day, but it is the individuals who are paying the price. How? Imagine if you can buy milk just for $3 (in your local currency) but next month the cost of milk rises to $4. That is a ~34% increase in just a month.
What if such a price effect is happening in every industry and every commodity in your country?
The meat you eat, the tomatoes you use for your salad, and even the sugar you use for your cup of tea are all rise up in price.
You basically lose the wealth you have saved in your currency. Your currency power to buy everyday goods becomes weaker.
It is even scarier to think that these people don't usually have the power to protect themselves from currency depreciation, as they just don't have the opportunity to buy foreign stable currency.
YES, that is what is happening in a lot of countries in Africa, Latin America, and even Europe. What if there is a currency that can save you from losing your wealth? That is where Reserve Protocol comes in.
Introducing Reserve Protocol, the stable currency that is pegged to the dollar and soon to other assets, possibly including treasury bills, bonds, etc. At Reserve, we are excited to work with a team of entrepreneurs who are working to protect YOUR money.
We are also backed by the most successful Silicon Valley investors and companies including but not limited to PayPal founder Peter Thiel, YCombinator president Sam Altman, and Coinbase Ventures.
"With millions of financially displaced people watching helplessly as their wealth evaporates by the day, stablecoins can empower inflation-ravaged populations with the monetary constancy of the developed world. In distressed economies, stablecoins enable citizens to seamlessly migrate their wealth and savings into asset-backed digital currency accessible on their mobile phones.
Circumventing transaction monitoring by local banks, a widely adopted stablecoin ecosystem disables the financial surveillance capabilities of corrupt regimes. With a skillfully deployed stablecoin, people and businesses can transact peer-to-peer, using electronic money with more intrinsic and predictable value than their distressed local currencies."  ~ Robb Henshaw, Reserve Advisor.
How Does Reserve Work in Simple Terms?
Reserve Protocol uses an app that connects to the blockchain which, through a smart contract, keeps the price of RSV (our stablecoin) token pegged to a dollar. An end user that is willing to exchange his money for a stablecoin just logs into the app and via pressing a few buttons gets RSV tokens for his national currency.
As RSV price is always stable, an individual is protected from all of the price movements and other inflation-related problems. When users want to spend their money to buy something, he or she can easily exchange RSV back to the national currency.
We are very excited that we will soon launch our mobile app to help you purchase Reserve dollars on the African continent. We have launched a bounty program to reward early adopters like you with Reserve tokens that are worth $500 in total.
Please join our bounty program by visiting our Telegram channel, WhatsApp group, Facebook page, and Twitter. It should only take 30 seconds of your time. Please share our article on Facebook, Twitter, and other social media to increase your chances of winning the prize.
Disclaimer: This is a paid sponsored post. Readers should do their own due diligence before taking any actions related to any company, product or service mentioned in this article. BitcoinAfrica.io is not responsible, directly or indirectly, for any loss or damage caused by or in connection with the use of or reliance on any content, product or service mentioned in this sponsored post. 
Conflux Network Launches Mainnet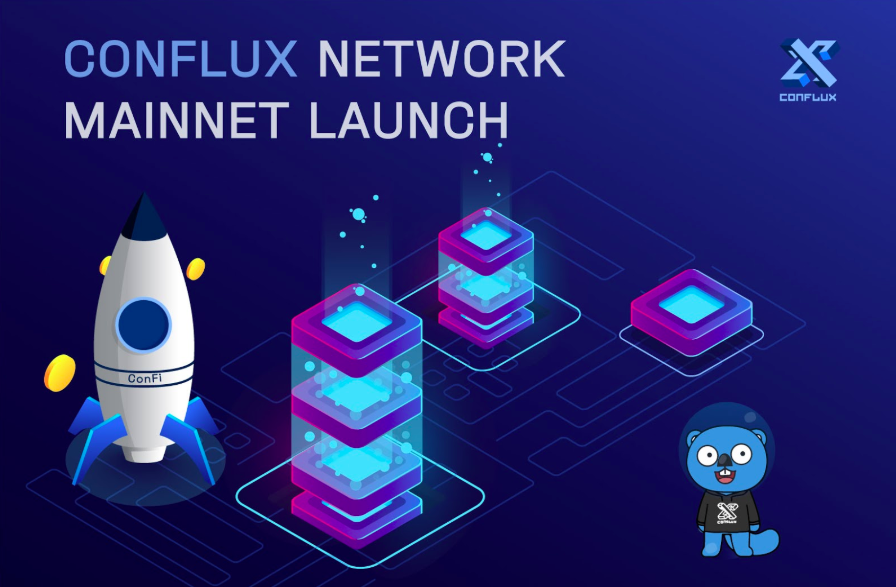 After two years of hard work, the Conflux Network will be officially launched. Here, we provide a detailed overview of our path to mainnet.
Unlike most of the peers, Conflux designed a three-phase launch plan to roll out the functionalities and the features step-by-step. The reasons for such a design are two-fold.
Firstly, to guarantee the network stability in the early stage and to shake out all the bugs of major functionalities, e.g. in the Conflux cross-chain protocol. Secondly, Conflux targets to bring applications and meaningful transactions onto the network along with each of the three phases, so that by Phase III, there will be an established Conflux ecosystem, instead of an empty network.
Conflux believes such a three-phase design is a healthier approach for the network as well as for the whole industry in the long run.
Phase I — Pontus
In Phase Pontus, the Conflux Decentralized Finance (DeFi) Solution will be launched.
Conflux Network, a high-performance PoW public protocol, is by nature one of the most suitable ground layer solutions for the DeFi ecosystem.
In order to push the development of our DeFi ecosystem, our technical team has developed a cross-chain protocol — ShuttleFlow. The cross-chain protocol provides the user with a secure, efficient and convenient way to bridge their assets across various chains.
In the beginning, Conflux and our ecosystem partners will form a cross-chain custodian alliance to securely map various mainstream assets like BTC, ETH, or USDT onto the Conflux chain by using multi-signature technology. The Conflux Foundation will reward the assets brought onto the Conflux Network and at the same time, compensate users in case they lose their assets due to technical problems or bugs in the cross-chain protocol.
In the early stages of the Shuttleflow cross-chain protocol, we'll be inviting members of the cross-chain custodian alliance by invitation. It will also include current Conflux ecosystem partners, a well-known cryptocurrency wallet, custodian service, and stable-coin providers.
The list of the alliance members and multi-signature custodian contracts will be public and for everyone to monitor at all times. As the cross-chain alliance will grow and evolve, it will gradually move towards an autonomous operation and provide more services to the users.
Besides Shuttleflow, Conflux community developers (shoutout to Justin and Sophia) and the Conflux team have jointly created the decentralized transaction protocol — BoomFlow.
BoomFlow features instant exchange contracts and a high-frequency matching engine to ensure smooth and highly efficient operations and services based on decentralized exchanges (DEX) built on the Conflux Network.
Operators and service providers can connect with the BoomFlow protocol in a permissionless manner, and use an API interface to customize their own cost parameters, develop a personalized and user-friendly interface, and adopt a unique user operation strategy.
In Pontus, along with the DeFi solution, we'll also be launching the first Decentralized Exchange DApp — MoonDex.
MoonDex is developed and presented by the Cross-chain Alliance member, DAppBirds.
The MoonDex project was kicked off several months ago and the development and operation are all on track. Together with the DAppBirds team, we are building a Decentralized Exchange with the same level of user experience as a centralized exchange.
MoonDex will be unfolded in mid-April.
Conflux Fans Coin will be used as an exchange medium in the MoonDex during the Phase Pontus. All the Conflux community members and FC holders are encouraged to experience the MoonDex platform.
During the phase Pontus, Conflux Foundation will make sure that the users will not suffer asset loss caused by technological issues. If the network misbehaves or experiences other technical issues that perhaps result in asset loss, Conflux Foundation will compensate for the value of difference.
In essence: A decentralized exchange in the Conflux network provides liquidity for the underlying assets of the blockchain and utilizes the high performance of the Conflux network to provide traffic for the application layer from the very beginning.
Phase II — Oceanus
In Phase Oceanus, we'll be focusing on mining and the PoW algorithm.
In the first half of this phase, we will organize several mining campaigns, from mid-scale (hundreds of participants) to large-scale (thousands of participants), to further verify the stability of the network.
Up to this point, the mining algorithm we use will still be SHA256. Although the coins mined from this period of time are not official CFX, Conflux Foundation has allocated a generous budget for these campaigns to encourage more participants to contribute to the network computing power and security.
In the second half of the phase, once we are sure of network security, network stability, and sufficient network contributors, we will migrate to the official Conflux PoW mining algorithm.
In pace with the raising of computing power and network security, we expect to see more mainstream assets, like BTC and ETH, to be accumulated on-chain from MoonDex and from the Conflux ShuttleFlow. The Conflux ShuttleFlow itself will kick off the integration with the Bitpie wallet as the first Instant Exchange wallet on Conflux.
During Phase Oceanus, we will be focusing on an all-around pilot run around the mining algorithm, DApps, Dex, and other DeFi products with our ecosystem partners. The network features and functions will be gradually released to the community in order to increase the level of decentralization while maintaining high-levels of system security and performance throughout the network. This will ensure that the team's focus and attention will not be affected too much by the secondary market fluctuation.
For the Phase Oceanus, we call out for all Conflux community members to participate in our mining activities, as well as, our existing and potential ecosystem partners, especially DeFi teams, to join us to start the product design and development.
Phase III — Tethys
This will be the final and fully functional Mainnet of the Conflux Network.
The swap between FC and CFX will officially start. Conflux ShuttleFlow will open up to applications from this point onwards. The Conflux Foundation will also have an Ecosystem Development Plan in place to facilitate an extensive ecosystem.
There are currently 11 alliance members. In the beginning period, The Conflux Foundation will decide on the selection of the alliance members. Once the alliance is stable, Conflux Foundation will gradually fade out from an acting role and leave the alliance in the form of DAO.
Summary
The whole design of the launch plan took months of deliberation. The Conflux team and many peers within the industry have witnessed many renowned projects launching their mainnet with a big gesture and even bigger expectations, but with barely any real movement or progress after that.
We always appraise and pursue high performance of blockchain systems. The blockchain world has witnessed many projects claiming to achieve hundreds or even thousands of TPS but only utilizing a fraction of the claim when the mainnet actually launches (several thousand transactions per day, not per second).
Conflux's major breakthrough is high performance under PoW. We have more reasons, as we endeavor further, to avoid such a situation for the Conflux Network mainnet launch.
Conflux's efforts revolve around pushing the industry one step further. Built on that, the three-phase launch plan can and will assist Conflux to have a network with meaningful transactions, necessary applications, sufficient contributors, and a primarily established ecosystem by Phase III — Tethys.
In the course of this journey, the Conflux team welcomes and encourages all of our community members, ecosystem partners, and other interested parties to join us.
In Phase I — Pontus, community members, and other FC holders are welcomed to experience a new, enhanced Dex platform. In Phase II — Oceanus, we encourage the Conflux community and other mining communities to participate in our assorted mining activities. In addition, the technology integration with our existing partners, oracle solution, layer-2 solution, and other undergoing DApps, will take place in this stage. Developers and miners are highly encouraged to follow the latest updates of Conflux and to reach out for more information. Once we are at Phase III — Tethys, Conflux will present not just a mainnet, but a formed ecosystem.
Disclaimer: This is a paid sponsored post. Readers should do their own due diligence before taking any actions related to any company, product or service mentioned in this article. BitcoinAfrica.io is not responsible, directly or indirectly, for any loss or damage caused by or in connection with the use of or reliance on any content, product or service mentioned in this sponsored post. 
Chinese Blockchain Startup Conflux to Establish Base in Africa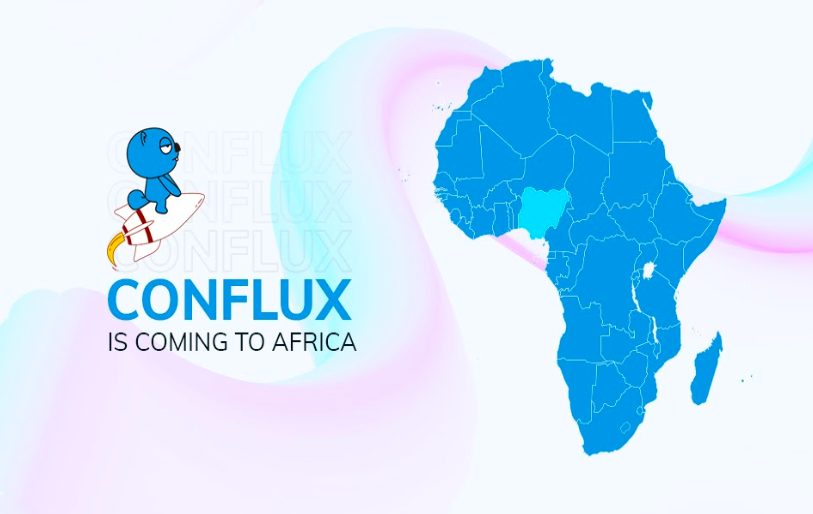 Conflux is a state of the art public blockchain system that can achieve high transactions per second (TPS) without sacrificing decentralisation or safety.
One of the major challenges in the current Blockchain field is a low throughput rate. The current available POW-based blockchain systems all have a very low transaction quantity.
The existing rate limit for bitcoin is approximately 7 transactions per second and for Ethereum is approximately 30 transactions per second, which is way slower than the existing centralised transaction services like Visa (which supports transaction quantity of over 1,000 TPS).
Conflux is here to change the game by sticking to Nakamoto's consensus but adjusting protocol parameters. By adopting the independent IP Tree Graph (TG) structure, Conflux realised a high throughput rate of 3000-6000 transactions per second without compromising on decentralisation.  
What has Conflux Accomplished So Far?
Conflux concluded its 1st round of private funding in 2018, which raised $35 million at the valuation of $400 million. Key investors include Sequoia China, Baidu, Shunwei, Metastable, and IMO ventures. Conflux will not be launching an ICO, IEO or any public sale event. 
In December 2019, the Shanghai government agreed to open a research institute with Conflux, while considering an incubator center that could be set up by June 2020. The Conflux incubator center aims to invite developers and entrepreneurs from different regions to build decentralised applications (DApps) on the public permissionless blockchain developed by Conflux. 
Conflux hired Eden Dhaliwal as managing director to lead its expansion in North America. Dhaliwal left Outlier ventures at the end of December after working at the Web3 venture capital firm for over three years. He previously worked as an advisor at DLT Labs and a mentor at Techstars.  
Why is Entering the African Market Important?
The African project is a win-win for both Conflux and the African community. We are looking to establish a concrete community of developers, miners and also partner with local exchanges. The African Market is one of Conflux's top priorities not only for brand recognition but much more on business integration and advancing the Blockchain industry.
The African market and its potential is one we do not take for granted, that's why we have decided to appoint an African Representative, which means we are now closer to you and you will be seeing and hearing more from us.
What is the Status of Conflux's Current Community?
Conflux's name and influence started to spread out since early 2019, along with its testnet launch which came live in the first half of 2019. Now the project has strong and solid communities across China, Vietnam, Korea, and the US market.
The Conflux Bounty Program, which acts as the major community interaction platform, consists of various tasks, which include helping conflux develop its open-source code, improving a small widget or even promoting the Conflux community. Unlike traditional bounty platforms, the bounties can be claimed by community members with different backgrounds. Community members can claim Fans Coin (FC) upon accomplishing any tasks on the Bounty Program.
FC is a smart contract developed on Conflux Testnet. The FC can be swapped into the Mainnet CFX 1:1 (one for one) through the smart contract once the Mainnet launches later this year and is currently the only way of obtaining Tokens from Conflux. 
Learn more about FCs and the Conflux Bounty Platform here: https://bounty.conflux-chain.org
For everyone that wants to register on the Bounty Platform, we have a special registration code for you here.
Become part of the Conflux Africa Community by joining their Telegram Group: https://t.me/ConfluxAfrica
Stay updated on Conflux through Instagram: https://www.instagram.com/conflux_foundation/
Follow the Conflux Twitter account: @ConfluxChain
Together, let's bring blockchain technology and cryptocurrencies to everyone!
Disclaimer: This is a paid sponsored post. Readers should do their own due diligence before taking any actions related to any company, product or service mentioned in this article. BitcoinAfrica.io is not responsible, directly or indirectly, for any loss or damage caused by or in connection with the use of or reliance on any content, product or service mentioned in this sponsored post. 
Playbetr.com – The Licensed Bitcoin Casino and Sportsbook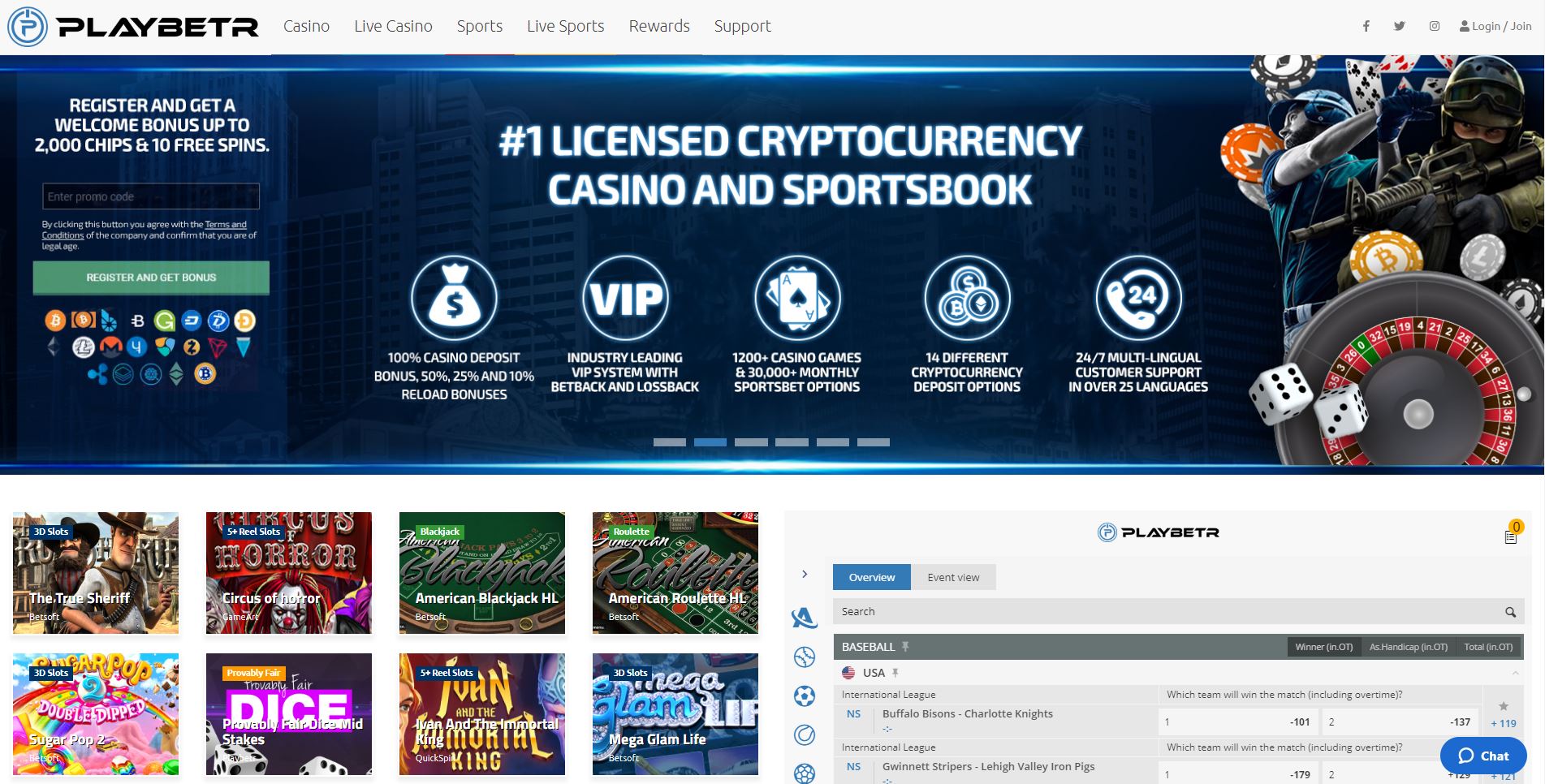 Licensed crypto gambling site www.Playbetr.com is a Bitcoin casino and sportsbook with some of the best loyalty promotions around! By mixing gambling selection with sports betting on the planet earth's largest associations and the latest casino games by only the most reputable gaming software providers, this BTC gambling site delivers the highest customer-experience at all times! Visit Playbetr's Bitcoin casino & sportsbook to taste the crypto gaming's standard.
History
Playbetr's Bitcoin casino & sportsbook is run by a gaming-driven team. This crypto gambling site launched during the peak era and has since only continued to grow in recognition. The team knew that entering a saturated field is not going to come easy, but where some see misfortune, others see opportunity! By launching innovations such as gaming stable coin (PBR), they carried on with more dedication in their hearts, and after years of work, Playbetr succeeded in developing one of the best Bitcoin gaming platforms on the blockchain.
14 Blockchain Coins Accepted at Playbetr
Every crypto gambler knows that with markets open 24/7, the price gets volatile, and while many accept the risks, others prefer to steer clear. Playbetr's team decided to tackle this problem head-on, and came up with a perfect solution, which is now known as the Playbetr Coin (PBR). PBR is a gaming stable token with its value tied to the United States dollar, eliminating any need for users to worry about price fluctuations. And while this crypto gambling site operates on the PBR, it accepts a total of 14 blockchain coins! Players get to play for Bitcoin (BTC), Ethereum (ETH), Dash (DASH), Litecoin (LTC), Monero (XMR), Paxos Standard (PAX), TrueUSD (TUSD), USDCoin (USDC), Bitcoin Cash (BCH), Ethereum Classic (ETC), Dai (DAI), Bitcoin Satoshi Vision (BSV), and Playbetr Coin (PBR).
Casino & Sportsbook Software
With a selection reaching over 1,300 table games, and 10,000 sports betting lines on unique monthly matches, Playbetr's Bitcoin casino & sportsbook is the best choice for any serious gambler. This BTC gambling site works together with the likes of Kiron, Gamebetr, Nsoft, QuickSpin, Pariplay, Evolution Gaming, Endorphina, Habanero, Asia Gaming, GameArt, Xplosive CW, ReelTime, Ezugi & more to give its users the variety they deserve.
Anyone who wants to play popular casino table games and slot machines for BTC can find access to the hottest entertainment on the scene at Playbetr. Some of the biggest formats include provably fair, video poker, virtual games, sports betting, live dealer, table games, slot machines, and more.
By delivering more than ten thousand unique betting markets every month, Playbetr's Bitcoin sportsbook is one of the best options for crypto bettors. The full range of markets features sports like cricket, golf, rugby, tennis, American football, mixed martial arts, rally, e-Sports (Rainbow Six Siege, Counter-Strike: GO, DotA 2, StarCraft 2, Rocket League, Overwatch, League of Legends, more), ice hockey, volleyball, beach volley, table tennis, badminton, darts, snooker & more. The interface is powered by fast grading and super-fast bet acceptance.
Loyalty Rewards
A few things that Playbetr does not lack is loyalty rewards and deposit bonuses! By welcoming new players with a 100% casino bonus, and creating an automated affiliate profile already merged with user's accounts when joining, this Bitcoin gambling site is setting their customers up for success. Playing at Playbetr's BTC casino and sportsbook earns you loyalty benefits like rakeback, lossback, and betback.
And the best part is that the more you play, the faster you build your rank to earn even higher loyalty rewards!
Affiliate Program
Rewarding loyalty is one thing, but Playbetr's Bitcoin gambling site takes it beyond that by throwing out BTC for promoting their casino and sportsbook! Whenever a player joins this site, an automated affiliate profile gets generated for that account. By using a unique identifier to promote Playbetr's games, you can grow your network with new users. With commissions paid instantly, and no fee to join, why skip this opportunity? Participate in the best Bitcoin casino & sportsbook affiliate program by visiting Playbetr!
Customer Care
This Bitcoin casino and sportsbook is powered by an expert customer care team that is available 24 hours a day, 7 days a week. Users may contact support using the ticket, live chat or e-mail channels. The team consists of multilingual specialists who are ready to serve players at an instant notice. Reach out to Playbetr's customer care team to ask any additional questions regarding their product.
Conclusion
Creating a crypto gaming hub with lots of loyalty rewards to earn shows that the team behind Playbetr keeps its customers in high regard. After years of development, this Bitcoin gambling site has grown into one of the best gaming platforms. Tables selection features more than 1,300 games, slots, and thousands of monthly sports betting markets. Since the player's first deposit gets matched with a 100% bonus, why not get yours?
Visit www.Playbetr.com to gamble at the best Bitcoin casino and sportsbook!
Disclaimer: This is a paid sponsored post. Readers should do their own due diligence before taking any actions related to any company, product or service mentioned in this article. BitcoinAfrica.io is not responsible, directly or indirectly, for any loss or damage caused by or in connection with the use of or reliance on any content, product or service mentioned in this sponsored post.