Introducing the Reserve Stablecoin – A Stable Decentralised Currency for Africa
You have heard about Bitcoin, Ethereum, and thousands of other cryptocurrencies. A lot of us talk about how the price of cryptocurrencies are not stable and how it fluctuates every day, if not every minute. 2018 was the year for stablecoins and it seems like that is continuing.
A lot of investors and speculators were looking for a way to "park" their crypto holdings without converting to dollar/s in order to avoid taxes on capital gains. It worked for some investors until crypto to crypto conversions are taxed in countries like the U.S. However, stablecoins like Tether and MakerDao have been used beyond "saving us from crypto taxes," but also to store wealth (value), without having to worry about the fluctuation in price.
What Are Stablecoins?
Stablecoins are a type of cryptocurrency that has their value pegged to another asset like fiat currencies, such as the United States dollar, other cryptocurrencies, precious metals or commodities. Fiat seems to be the most popular option in the marketplace right now, meaning one unit of a stablecoin equals $1.
Before we talk about Reserve Protocol, a stablecoin we believe is truly decentralised, we should mention what is happening in countries like South Sudan, Zimbabwe, Argentina, Turkey, and Brazil.
What is Happening in Those Countries?
A lot of people from the middle and poor class (even the upper-middle class, in a lot of cases) are losing the wealth they stored for decades in a matter of months to a few years due to poor economic performance and hyperinflation.
Their economy is failing day by day, but it is the individuals who are paying the price. How? Imagine if you can buy milk just for $3 (in your local currency) but next month the cost of milk rises to $4. That is a ~34% increase in just a month.
What if such a price effect is happening in every industry and every commodity in your country?
The meat you eat, the tomatoes you use for your salad, and even the sugar you use for your cup of tea are all rise up in price.
You basically lose the wealth you have saved in your currency. Your currency power to buy everyday goods becomes weaker.
It is even scarier to think that these people don't usually have the power to protect themselves from currency depreciation, as they just don't have the opportunity to buy foreign stable currency.
YES, that is what is happening in a lot of countries in Africa, Latin America, and even Europe. What if there is a currency that can save you from losing your wealth? That is where Reserve Protocol comes in.
Introducing Reserve Protocol, the stable currency that is pegged to the dollar and soon to other assets, possibly including treasury bills, bonds, etc. At Reserve, we are excited to work with a team of entrepreneurs who are working to protect YOUR money.
We are also backed by the most successful Silicon Valley investors and companies including but not limited to PayPal founder Peter Thiel, YCombinator president Sam Altman, and Coinbase Ventures.
"With millions of financially displaced people watching helplessly as their wealth evaporates by the day, stablecoins can empower inflation-ravaged populations with the monetary constancy of the developed world. In distressed economies, stablecoins enable citizens to seamlessly migrate their wealth and savings into asset-backed digital currency accessible on their mobile phones.
Circumventing transaction monitoring by local banks, a widely adopted stablecoin ecosystem disables the financial surveillance capabilities of corrupt regimes. With a skillfully deployed stablecoin, people and businesses can transact peer-to-peer, using electronic money with more intrinsic and predictable value than their distressed local currencies."  ~ Robb Henshaw, Reserve Advisor.
How Does Reserve Work in Simple Terms?
Reserve Protocol uses an app that connects to the blockchain which, through a smart contract, keeps the price of RSV (our stablecoin) token pegged to a dollar. An end user that is willing to exchange his money for a stablecoin just logs into the app and via pressing a few buttons gets RSV tokens for his national currency.
As RSV price is always stable, an individual is protected from all of the price movements and other inflation-related problems. When users want to spend their money to buy something, he or she can easily exchange RSV back to the national currency.
We are very excited that we will soon launch our mobile app to help you purchase Reserve dollars on the African continent. We have launched a bounty program to reward early adopters like you with Reserve tokens that are worth $500 in total.
Please join our bounty program by visiting our Telegram channel, WhatsApp group, Facebook page, and Twitter. It should only take 30 seconds of your time. Please share our article on Facebook, Twitter, and other social media to increase your chances of winning the prize.
Disclaimer: This is a paid sponsored post. Readers should do their own due diligence before taking any actions related to any company, product or service mentioned in this article. BitcoinAfrica.io is not responsible, directly or indirectly, for any loss or damage caused by or in connection with the use of or reliance on any content, product or service mentioned in this sponsored post. 

Blockchain Technology: The Driver for Social Change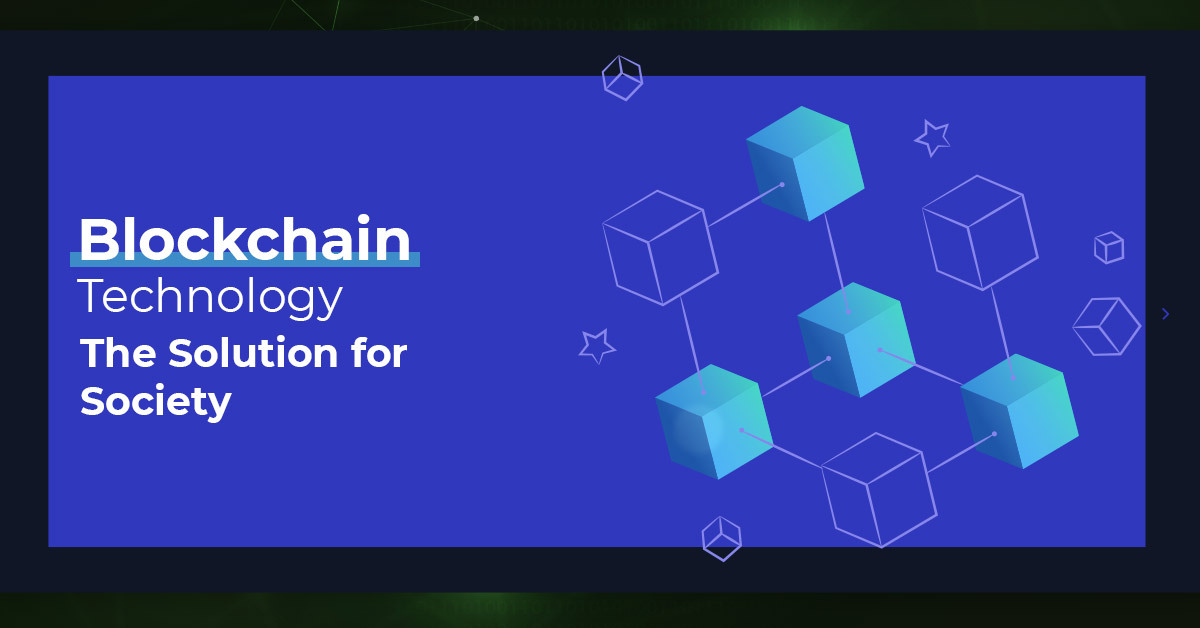 Technologies are created to solve problems. Sometimes they make our work easier and efficient. Sometimes they bring in new ways to do them. The Internet and open-source revolution has already made our world better in many ways, while also bringing new problems of their own. Blockchain technology is the new forefront where similar things can happen. There are many applications of blockchain technology that aim at revolutionizing various industries and commerce. But can it really change our societies too?
In the words of Dev Sharma, CEO and founder of Blockwiz, "Blockchains have the potential to drive some much-needed social changes in our current structures. It can bring social justice through securing records like car ownerships and reduce malpractices by its transparency when applied to supply chains and government spending. The potential is vast and often threatening to authoritarian systems where power is used in the wrong way."
The world has already started revolting against the misuse of authority and power by public and private institutions. This has brought us laws and policies that protect our privacy and security on the internet. Similar movements have come and faded in the past because efficient systems that can replace the current ones had been missing for the most part. However, with blockchain technology at our side, many such movements can find solid footing now.
Most resolvable social problems arise due to current systems being susceptible to tampering and lacking transparency. Being centralized and hierarchical, these systems have multiple points of failure. This leads to corruption, unreliability, and excessive resource costs. All this can be solved by implementing blockchains in these systems. They can also be used to automate traffic management, property management, tax, fine collections, etc; activities that are vulnerable to misuse and corruption.
"History suggests that centralized systems of governance had failed for the same reason. The unequal distribution of power and misuse had brought down empires. Democracy and federal governance being the closest to decentralization we could get, it is still very vulnerable to socio-political injustice. And needless to say, very inefficient as well. The last two decades have seen a tremendous rise in technology but their direct use to solve socio-political problems has been limited. However, blockchain technology can be a direct solution to many of them."  added Mr. Sharma of the Canada-based crypto marketing agency.
The concept of smart cities has already taken these applications into account. While the use may be limited to public systems and operations, it can be easily extended to governmental and legal systems. Our current technologies are capable of managing and resolving many small needs of our societies without human intervention or oversight. The only roadblock to a technology-driven social change is the implementation and their use. Especially now, when we have the solutions and yet the problems remain!

Blockchain and IoT – Is There a Future Here?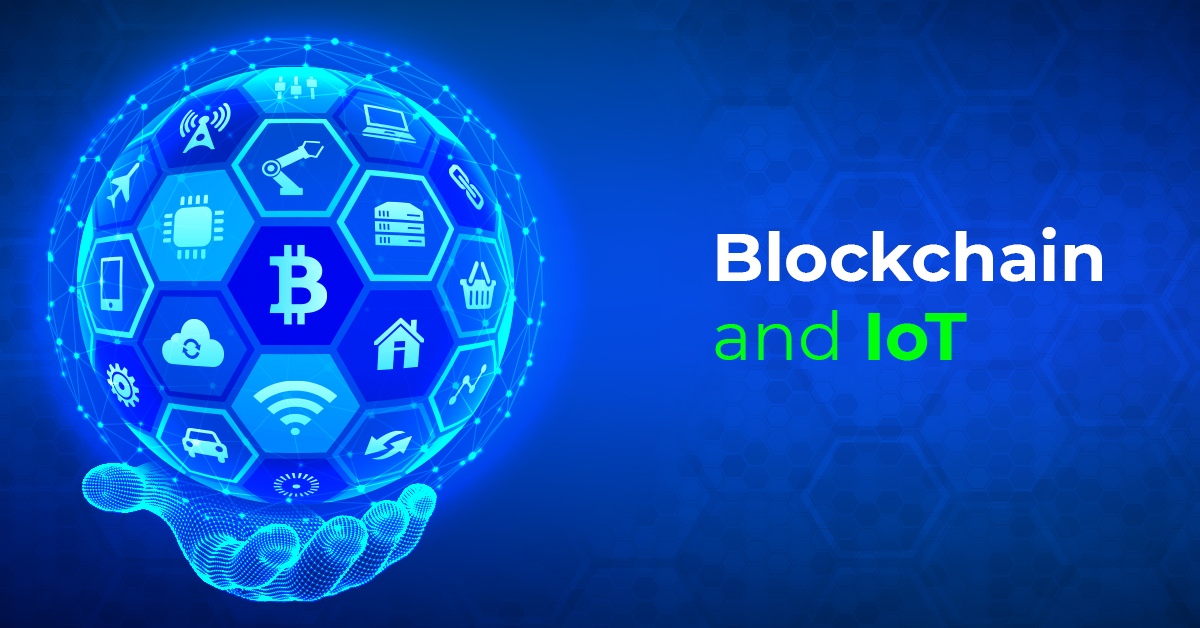 Blockchain technology has disrupted the world of today, especially as the pandemic hit us. The restrictions and lack of engagement during the Covid-19 waves have diverted the attention of people all over the world to cryptocurrencies. While all that is going on, The technology kept evolving to provide many more use cases for Blockchains we see today. Some of these use cases can be utilized for many socio-economic applications too.
History has it that new technologies are often integrated with other technologies to give powerful applications for the users. One such combination that has been in talks is the integration of blockchain and IoT (Internet of things). Both the technologies are young and disruptive. The market for blockchain technology-based IoT systems has a huge potential in the global market.
"IoT has been one of the most exciting markets of the current generation. It had its issues with security and susceptibility to hacking. Blockchain technology can overcome these issues easily because of its tamper-proof and secure nature. While providers such as Amazon for Alexa devices and others have overcome this to a certain extent, they can still use the decentralized nature of blockchains to further the cause. Similar to what Android did for the smartphone market, blockchain can revolutionize IoT." said Dev Sharma, CEO and Founder of Blockwiz, a global crypto marketing agency.
IOTA and its Tangle network aim to fulfill this gap in the market. Internet of Things (IoT) differs from most blockchains in crucial ways which makes them unusable for it. IoT can work on a system that supports multiple chains and nodes to connect multiple devices to the system. Conventional blockchains are based on a single-chain connecting and recording all activities to it. Also, as the number of activities (transactions) and the number of branches increase, the speed of transactions decreases and the cost per transaction increases. IoT requires a system that can do the opposite of this.
"The Tangle network is built on the principles of IoT and blockchain technology. As the branches increase, their speed increases while the cost remains negligible. Such a system can greatly increase the applicability and security of IoT activities. Also, being a publically available system, it can be used by developers for a wide range of applications at a very low cost. Being decentralized, it can be used by everyone throughout the globe. This is the heart and core of blockchain technology." added Mr. Sharma of the Canada-based agency.
One of the most important advantages of using Blockchain technology for IoT is the secure accounting of all activities. This can be used to investigate any IoT system for tempering and misuse. This may not be possible with devices like Google Home, Alexa, and other systems since their data storage is centralized and inaccessible to users without legal intervention.
While many of us consider IoT devices being used in homes to control connected machines throughout our homes, the application of this tech is much more vast. Self-driving cars, traffic control, global supply chains, self-servicing machines, etc can all use IoT-like systems to enhance and automate our processes. However, the most important impact of the system is on the environment. Using lesser resources is the reason why such a system can have negligible transaction fees/costs which also points to savings on the environmental front.
The power of IoT with blockchain technology has the potential to automate large and complicated systems with low resource costs. We have all heard of the concept of smart cities, IoT is among the major technology that is used to define it. These concepts can easily become reality through a public blockchain system for IoT. Our world is changing continuously through technologies and the hope is that we can change it for the better, for us, and for the environment we live in.

12 Days of Crypto: Playbetr Announces a Crypto Africa Giveaway – Here's How to Take Part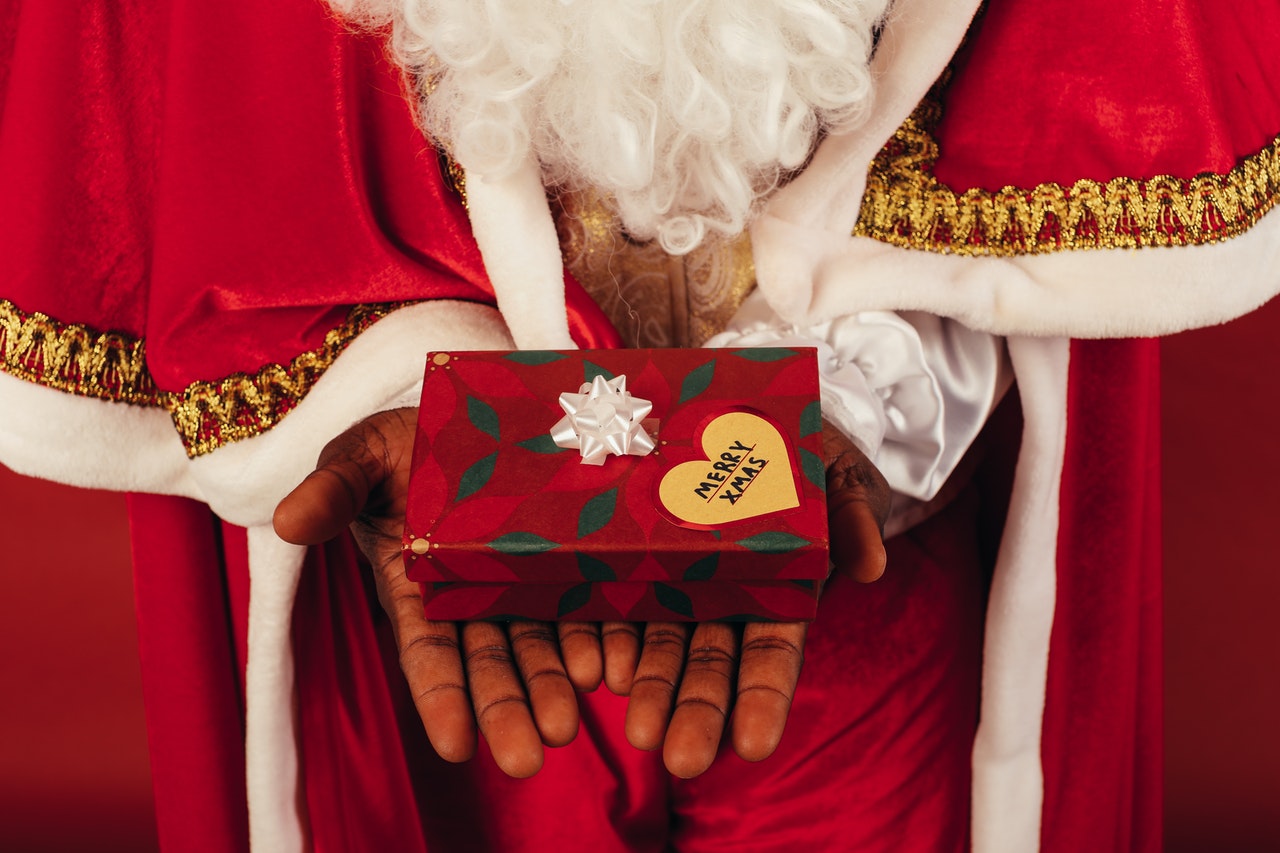 Crypto betting platform Playbetr has announced the official launch of its Playbetr Africa Giveaway. The giveaway, according to Playbetr is designed for a specific category of users Premised on a long-standing tradition of "12 days of Christmas". 
Ho-ho-ho, Santa Claus and Playbetr are already on their way to their best users with gifts! Playbetr, with the help of Santa Claus, is announcing a big contest for its African community! Each of them is designed for a specific category of users.
In this article, we will tell you about the "12 Days of Crypto" Giveaway.
Premised on a long-standing tradition "12 days of Christmas". Santa Claus in partnership with Playbetr will be rewarding its growing family in Africa. 
How to Participate & Eligibility
You stand a chance of winning by taking part in any of the following activities.
Set up a

Playbetr

account.

Place a bet on our platform.

Show your support on our Facebook and Twitter pages.

Share your affiliate links with your friends.

Tag them under our posts on Social Media.

A random like, retweet, placed a bet, or comment under our post – all of these take part in this draw and help you win a prize. So, don't waste your time and go get your reward.
The competition has a reward system. Each winner gets $10 in crypto in your Playbetr wallet. 
There will be 103 winners in total. The giveaway ends on January 2, 2022. Follow the hashtag across all socials for more details #PlaybetrAfrica.
Don't waste your time and go get your reward. Good luck, have a great holiday, and bet on Playbetr!

Disclaimer: This is a sponsored post. Readers should do their own due diligence before taking any actions related to any company, product, or service mentioned in this article. BitcoinAfrica.io is not responsible, directly or indirectly, for any loss or damage caused by or in connection with the use of or reliance on any content, product, or service mentioned in this post.