DaoCoin Announces Infrastructure to Issue Transparent Auditable Stablecoins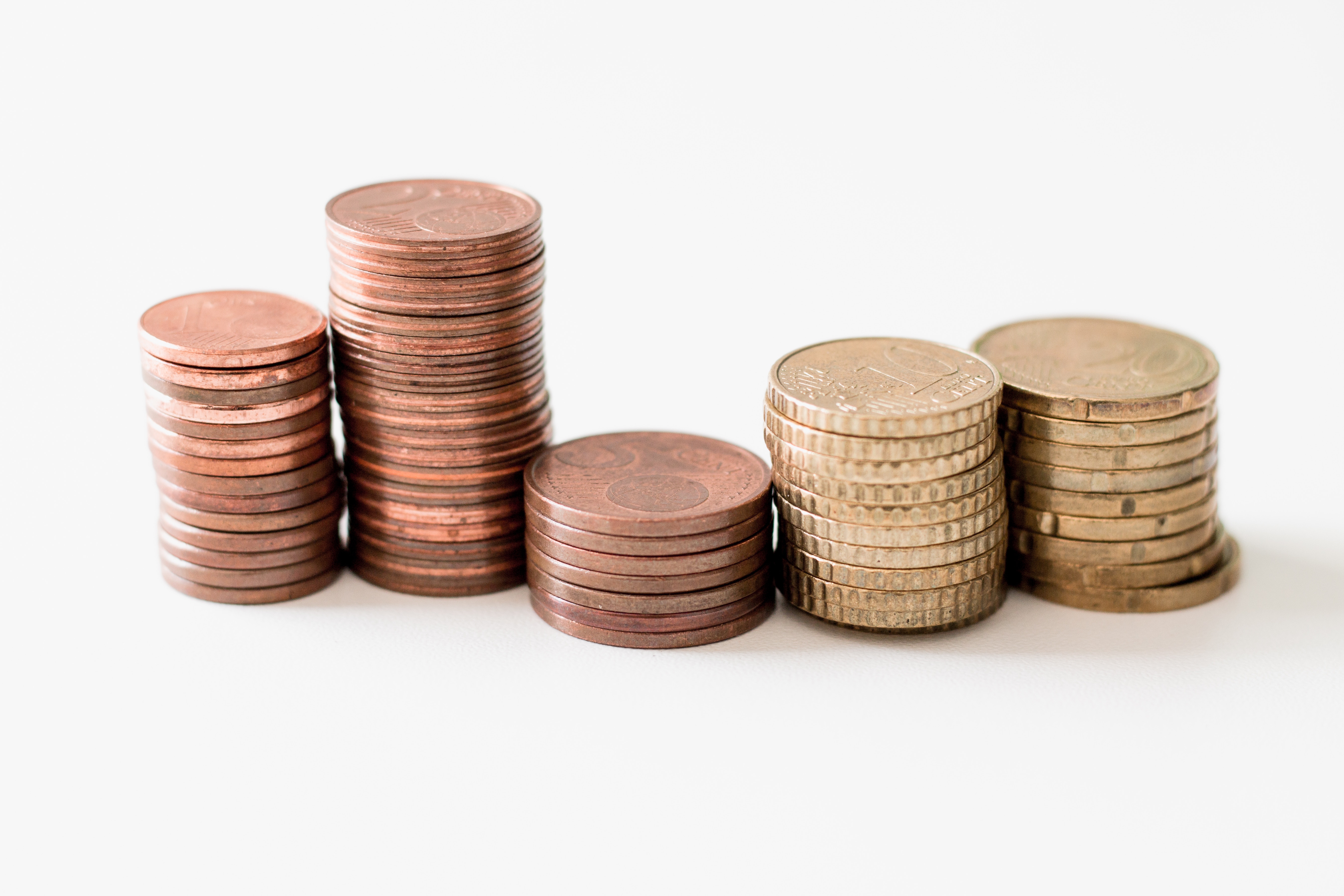 NEW YORK, Sept. 20, 2018 /PRNewswire/ — DaoCoin announced its plan to open its stablecoin issuance infrastructure to qualified partners.
DaoCoin is an issuance infrastructure for fiat-backed cryptocurrency. The issuance infrastructure includes; a global network of fund management nodes consisting of multiple third-party trust companies; a blockchain-driven AML/KYC framework supported by global regulators; live APIs for real-time token-fund-matching disclosure and auditing mechanism to ensure full reserve; a set of streamlined, customizable e-commerce-style widgets to issue and redeem fiat-backed cryptocurrencies.
With this open infrastructure, any qualified third-party can issue its own brand of stablecoin, a special type of crypto-asset that maintains a stable value against the target price of fiats (e.g. USD) or assets (e.g. gold).
DaoCoin is not a stablecoin, however, it offers the infrastructure to produce stablecoins. More importantly, it produces a stablecoin that addresses the transparency and efficiency issues of existing stabecoins (such as USDT and Dai).
How DaoCoin Addresses Transparency and Efficiency at the Same Time
Funds are held by trusted third-party companies worldwide and audited by accounting firms on a monthly basis. Community operation and reserve management are completely independent, where a mature trust mechanism is applied. Prestigious international third-party companies are employed to manage and ensure the security of the reserves. Real time information disclosure on Fund-Token matching is available through the API and website. Records of issuance and redemption can be tracked in the blockchain and are open to all community members. Trustworthy third-party auditing bodies are employed to conduct strict audits. They publish monthly audit reports to ensure transparency and openness in asset management. Token generation contracts are audited by third-party professional firms. The smart contract audits combine compliance, security, and a comprehensive checklist of known pitfalls and attack vectors.
To improve the efficiency of the legal clearance and flow of funds, DaoCoin has established a worldwide network of AML checkpoints and fund-processing pipelines. Per customer region, DaoCoin can auto-switch between nodes for the most efficient choice, allowing it to be constantly up-to-date and not reliant on a centralized system. DaoCoin has adopted a Delegated Proof-of-Stake strategy, allowing KYC/AML cleared key partners to cash in or redeem in real time.
As well as leading in transparency and efficiency, DaoCoin is the first community-governed issuance infrastructure. DaoCoin issued its own ERC-20 governance token, DaoCoin Power (DCP). Holders of DCP exercise voting rights, obtain gainsharing and are entitled discounts on fees. DaoCoin will also reimburse fees paid for minting and redeeming tokens in the form of DCP.
DaoCoin is currently in collaboration with multinational retail chains and international commodity traders to help them issue their own brands of stablecoin.
*Readers should do their own due diligence before taking any actions related to the company, product or service. BitcoinAfrica.io is not responsible, directly or indirectly, for any loss or damage caused by or in connection with the use of or reliance on any content, product or service mentioned in this press release.*

Play with 1xBit to Win in Africa Cup of Nations 2022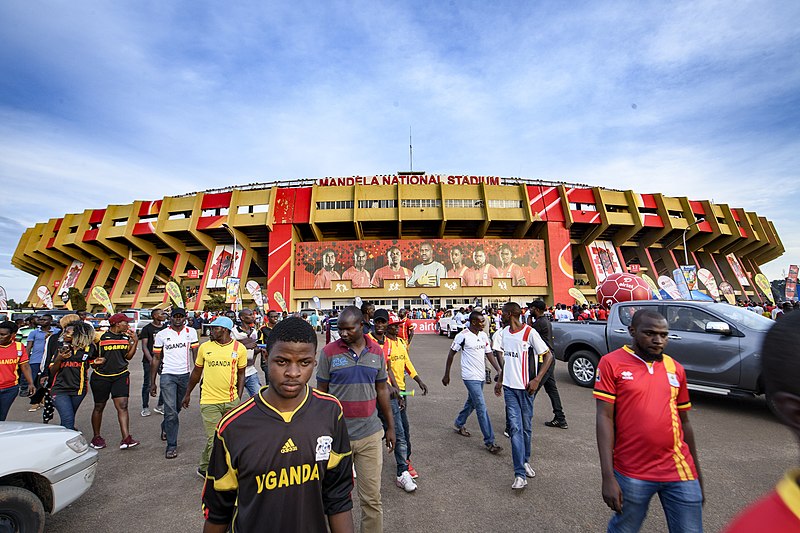 The most anticipated Africa Cup of Nations 2022 is happening right now in Cameroon until February 6, 2022. The top teams of Africa will compete with each other, while Algeria is all set to defend the title won in 2019.
Due to COVID-19, the tournament was already pushed back from summer, when it was supposed to be held originally. Some more doubts were raised about the cancelation of the tournament due to a rise in Omicron variant cases. However, talks of cancelation were dismissed by the director of the Confederation of African Football (CAF) who told a NEWS channel that there is no time to deal with rumors.
How Does AFCON 2022 Work?
The teams participating in the tournament are divided into six groups, with four groups in each team. The top two teams of each group go into the next stage; the knock-out stage. The top four countries in the last 16 teams will be the best third-placed countries.
Favorites for AFCON 2022
The team is all set to defend the title that it won back in 2019 by beating Senegal by 1 – 0 in the final held in Cairo, Egypt. With the offensive talent winning two out of three last games scoring 13 goals. However, previously, only three nations were able to successfully defend the title since 1957. Other top favorite teams include Senegal, Egypt, Ivory Coast, Morocco.
Benefits of Betting on 1xBit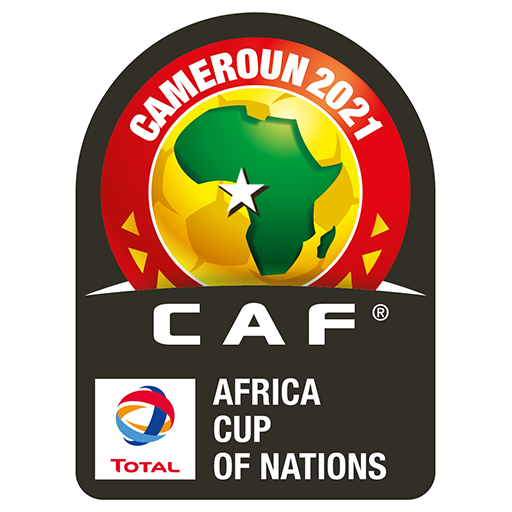 One of the best sites to bet on your favorite team participating in AFCON 2022 is 1xBit.com. Every day, hundreds, and thousands of people try crypto betting on various online and offline games through our site. For more than four years in the industry, 1xBit has become a trusted online betting platform for sports enthusiasts.
While betting on 1xBit, you can remain anonymous. You don't have to share your email with anyone. There is an automation system on the site that generates a unique ID and password for every user every time.

Along with Bitcoin, 1xBit allows you to use more than 35 cryptocurrencies while betting on the site. The multi-currency option on the site allows you to easily switch between multiple cryptocurrencies.

For new users, the site offers a welcome bonus of

up to 7 BTC

for the first 4 deposits made.

You will discover nice betting features like high odds, live-streaming, and even data about any event on its betting page – check the date, place, weather, and previous meetings of your favorite team!
This is one of the best times to enjoy your favorite game and bet to win exciting prizes!
Disclaimer: This is a press release. Readers should do their own due diligence before taking any actions related to any company, product, or service mentioned in this article. BitcoinAfrica.io is not responsible, directly or indirectly, for any loss or damage caused by or in connection with the use of or reliance on any content, product, or service mentioned in this post. 

First-Ever NFT Collection of Cats Launching on Polygon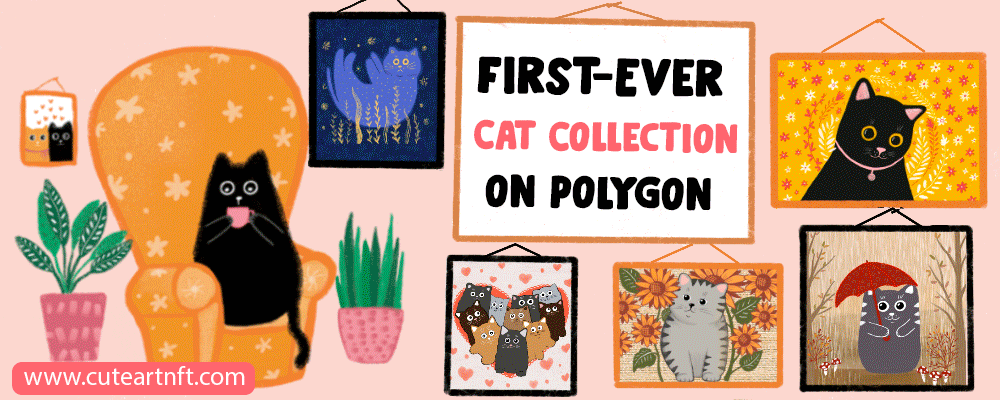 BUCHAREST, October 19, 2021 – Cute NFT Art, a project led by a young entrepreneur and a female artist, today announced the launching of her first NFT collection on Opensea, called "Cute NFT Cats". Cute NFT Cats consists of 100 unique NFTs, which serve as a pacesetter for other artists to emulate. The collection brings top-notch value to the NFT ecosystem and gives early access and community value to NFT holders. Irina has carved a niche for herself in the Non-fungible token (NFT) space. Website for more information about the launch: https://cuteartnft.com/ 
With this launching, Irina has set the pace for other NFT artists to follow and emulate. Her mission is to give back to the society that made her. Each NFT is laden with a wide range of perks and gifts. 
In a post on her Twitter, Irina said:
Why you want to follow me right now?
Be the first to know about my first #nft collection drop!
A thread for #nftcollectors… pic.twitter.com/N5pQdD42S4

— Irina (NFT Cat Artist) (@irina_cuteart) September 6, 2021
"Don't settle for ordinary 10k copycat collections with the same story: just a dozen body parts, and accessories mixed together by freaking Frankenstein designers. You can do better. This is a well-kept secret, but I will reveal it anyways: you are not obliged to ape in a new collection just because all influencers are doing so! 
I know, it's hard to digest, but it's true. Find artists that are choosing the hard way. They will sell unique drawings, paintings, photographers, or videos made with blood, sweat, and tears. Each piece of art is original like no other. I am new to nft culture, but I have a history as an Etsy seller. You can check my previous art, sales and read years of reviews to learn what real people are saying about me and my products."
Memorable Purchase For FIRST 100
The first 100 buyers will enjoy a lot of perks and physical gifts. Irina promises to ship orders with a wide range of customized Merch, including wall canvas, laptop sleeve, notebook, mug, sweatshirt/t-shirt, and in some cases a huge surprise. Buyers will also get one free airdrop. Early buyers are in an advantageous position, as the Ethereum value of the NFT collection will grow exponentially and as Irina plans to collaborate with other artists and industry leaders to deepen the adoption of NFTs. You can join her discord server here: https://discord.gg/Tm29RYkpDX 
Buyers will also enjoy an all-expenses-paid trip for a get-together in Romania. Plus, they will get priority access to future projects of the Cute NFT Art community. What's more? Buyers will get a 50% discount code at the Merch shop when purchasing any cat theme or gifts for their friends or family members. More so, Irina has a 100% money-back guarantee policy, where she buys back her NFTs if you find it difficult to re-sell. 
Furthermore, NFT holders will have access to a 100% NFT-focused community, where they can interact and communicate with like-minded people. NFT holders will also interact with Irina directly on Instagram and Facebook. All the money made during the initial sale will be reinvested back into other young artists' artwork to support illustrators, young painters, and photographers. 
About Irina
Irina is an entrepreneur and pet artist. She draws illustrations of dogs and cats to evoke emotions from her social media followers. For several years, Irina has printed her drawings on canvases and t-shirts and sold them to her followers online. With vast years of experience in online selling, she is now venturing into the NFT space to launch her first NFT collection. 
The NFT collection has no rarity score, all are 100% legendary. There's no artificial intelligence involvement, no copies, just old drawings on her iPad. She plans to launch the collection on October 31st, 2021, at 15.00 UTC. According to Irina, her early discord members will enjoy lots of perks and priority access.
About Cute NFT Cats
Cute NFT Cats is Irina's first-ever NFT collection. The collection consists of 100 unique NFTs. Each NFT is a unique cat that Irina personally drew. The collection would be available on Opensea.io for purchase. Cute NFT Cats collection doesn't have any rarity traits or combine body parts. Irina doesn't use complicated software to create her NFTs. 
The NFTs are minted on Polygon, an Ethereum Layer 2 scaling solution for zero gas fees on transactions. To purchase the NFTs on Opensea, you would need to configure Polygon on Metamask and also link your ETH to Polygon. It's not a complicated process. 
Website: https://cuteartnft.com/ 
Twitter: https://twitter.com/irina_cuteart 
Contact Person: Irina Cuteart
Company Name: Cute NFT Art
Email: cute.pet.art@gmail.com
Source: https://www.cuteartnft.com/post/first-ever-nft-collection-of-cats-launching-on-polygon 
Location: Bucharest, Romania
Discord: https://discord.gg/Tm29RYkpDX
Disclaimer: This is a press release. Readers should do their own due diligence before taking any actions related to any company, product, or service mentioned in this article. BitcoinAfrica.io is not responsible, directly or indirectly, for any loss or damage caused by or in connection with the use of or reliance on any content, product, or service mentioned in this post. 

This Blockchain Startup Wants to Help Users to Accelerate Wealth Creation Using Their Unique Offerings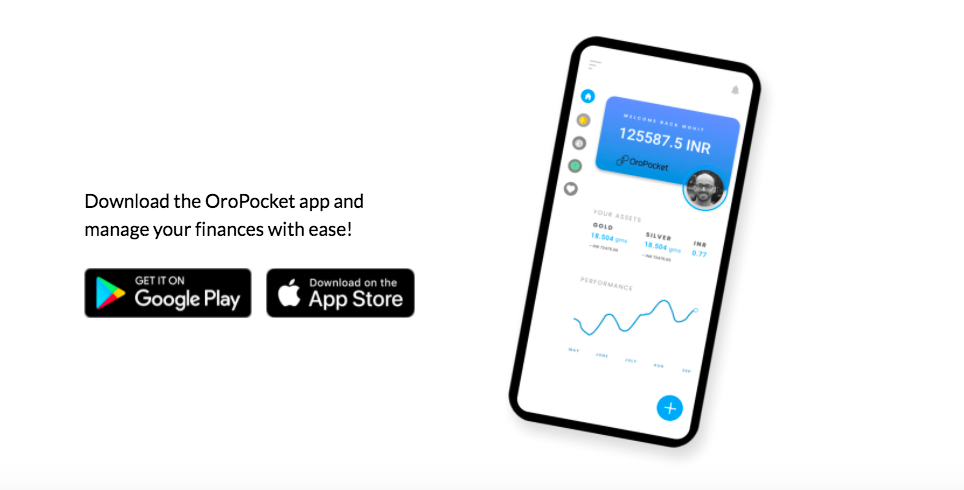 Blockchain Startup OroPocket is working towards enabling users to create wealth by bridging the gap between physical assets and DeFi.
OroPocket's conception goes back to the Reserve Bank of India's prohibition of facilitation of cryptocurrency transactions in Indian banks nearly immediately in 2018. This essentially signaled the beginning of the bearish 'crypto winter,' in which blockchain and crypto companies struggled to go ahead.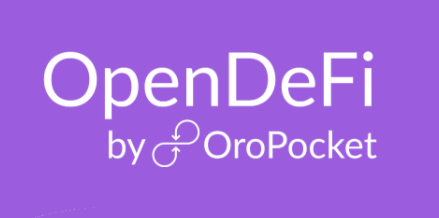 Co-Founded by Tarusha Mittal with Mohit Madan after the realisation to develop financial software that logged transactions on blockchain. This was the impetus behind Delhi-based Oropocket, a company that enables users to diversify their portfolios beyond conventional assets by investing in digital commodities such as digital gold and silver. Furthermore, it offers financial services to users on top of these investments, assisting with the liquidation of the assets.
As the world is starting to open up towards investing in digital assets, OroPocket is working towards meeting the increased demand from users wanting to explore new wealth creation opportunities.
OroPocket is a fast, simple-to-use online platform that enables access to digital assets on the go. Customers may invest in digital gold or silver, where they own the assets but do not have physical possession of them. The 45-person company keeps gold and silver reserves, which are distributed to users when they buy them online. Ethereum, Tezos, and Polygon blockchains all record ownership and future transactions. Users may spend, purchase, or execute UPI transactions that are backed by these assets. As a result, there is a guarantee that digital gold and silver are extremely liquid.
OroPocket received a $2 million investment in early 2021 from AU21 Capital, LD Capital, Rarestone Capital, Morningstar Ventures, NGC Capital, Alphabit, Moonwhale Ventures, Acheron Capital, Zokyo Ventures, and others.
According to Tarusha, they, like other blockchains, record transactions in secure, public ledgers, giving consumers peace of mind regarding the security of their assets. "When these transactions are recorded on blockchain, everyone can see them, resulting in greater transparency and security. With the introduction of Layer 2 scaling solutions like Polygon and Ethereum 2.0, the procedure becomes even easier owing to low gas costs (transaction fees)," she says.
OroPocket promises that its asset-backed banking services on blockchain (which are decentralised) are free of hidden fees and time-consuming procedures associated with conventional banks (which are centralised entities). The company earns money by collecting a 0.25 percent transaction charge on these transactions.
It also earns money from two other products, OpenDefi and UniFarm, which are part of the broader OroPocket family. "OpenDefi is a decentralised finance (DeFi) solution that combines real and synthetic assets (tokenised derivatives). The backend in this case operates on P2P (peer-to-peer) networks. We charge transaction fees to consumers as well as integration fees to developers that build on top of our protocol," Tarusha says.
UniFarm enables users to bet their cryptocurrency holdings and earn up to a 250 percent yearly percentage return (APY). It is a farming approach in which blockchain projects collaborate to form a reward pool. Users may stake any token and get numerous tokens in exchange. Staking crypto is a procedure in which crypto assets are committed to maintain blockchain networks and validate transactions. The company does not charge users in the UniFarm concept, but rather the projects and blockchain networks that are connected.
Recently OroPocket has launched Auto-Invest Plan (AIP) with tokenised gold & silver, where users can start small by investing as little as ₹100 per day and have full access to their money. They can withdraw via UPI anytime, anywhere without incurring any fees. With one tap deposit, users can deposit INR in their wallet using OroPocket's payment gateway. Money will be automatically invested every month (or the set frequency). It is a cakewalk to redeem your assets at maturity, you just have to sell your assets and redeem them from your wallet directly to your bank account at the time of maturity.
​​While there are many alternative DeFi solutions and crypto-backed yield farming protocols available worldwide, OroPocket says that it has no overall rivals with its product line. It is presently working on obtaining an NBFC license in order to offer lending services to customers as it seeks to create a comprehensive financial ecosystem for the crypto and DeFi sector.
OroPocket gold and silver tokens are the latest entry in the asset-backed crypto tokens space. Users can also withdraw their holdings to any ERC20 compatible Ethereum wallet. Since the assets are tokenised, they can be instantly transferred to any user across the globe even if that user is not on OroPocket, or even if that user does not have a bank account. Exchange your existing crypto with $ORO here. 
Disclaimer: This is a press release. Readers should do their own due diligence before taking any actions related to any company, product, or service mentioned in this article. BitcoinAfrica.io is not responsible, directly or indirectly, for any loss or damage caused by or in connection with the use of or reliance on any content, product, or service mentioned in this post.