Swiss Franc-backed Cryptocurrency Will Be Issued in Switzerland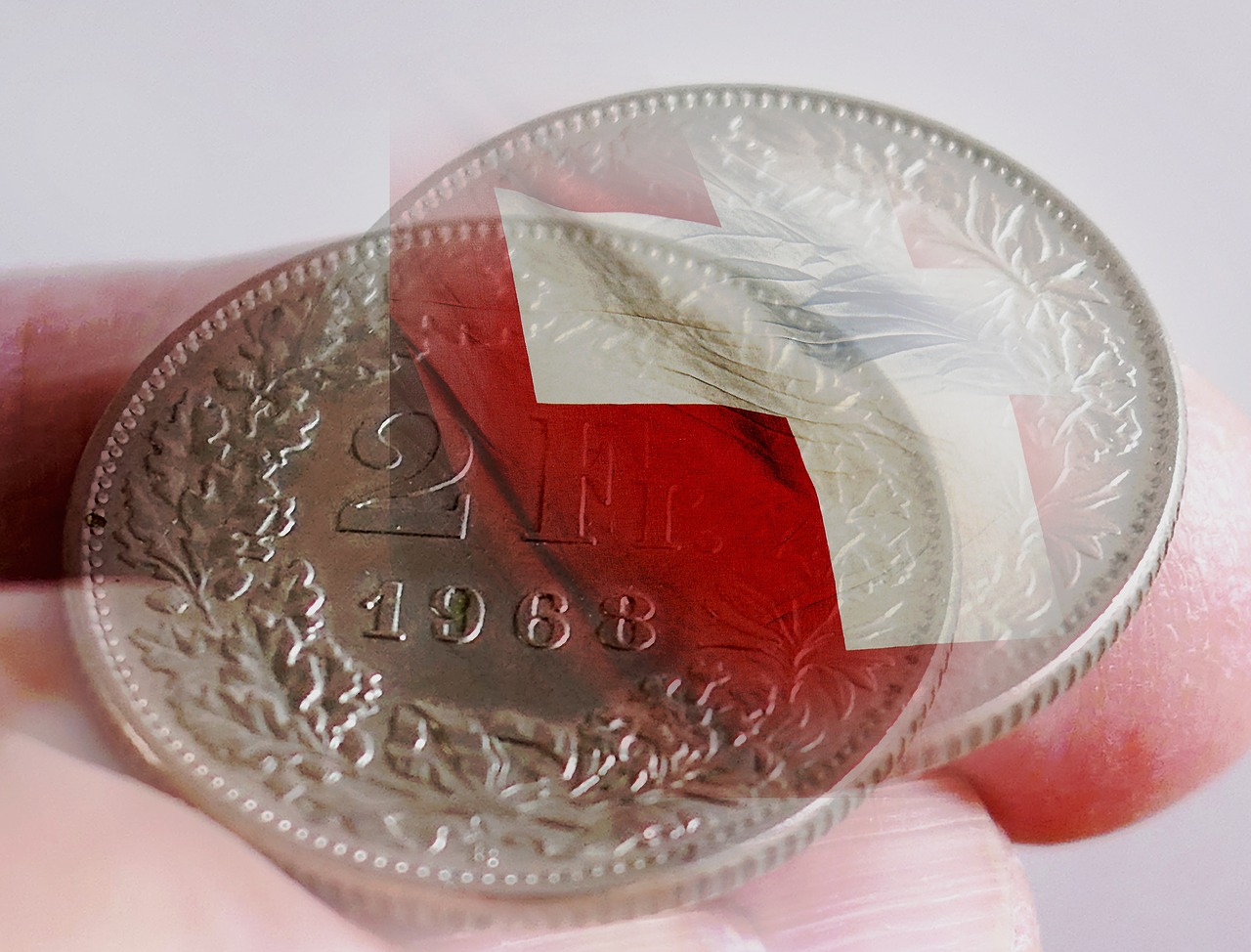 Swiss company Alprockz AG announced the development of a new financial tool, the ROCKZ stable coin, according to the official press release. The new asset will be issued on the Ethereum platform and backed by the Swiss franc.
ROCKZ has no difference from the rest of the stable cryptocurrencies: its rate does not demonstrate the volatility, unlike that of Bitcoin or Ethereum, it is stable as traditional money, and at the same time supports the speed of digital currency transactions. The most important difference of this coin is that it is backed by the Swiss franc. From now on, Swiss funds may start going into the crypto market much faster. The company's press release also states that it will store 90 percent of reserve funds in CHF banknotes in Swiss high-security bank depositories. Another 10 percent will be placed in various Swiss banks to provide sufficient liquidity.
Thus, ROCKZ eliminates the main drawbacks of cryptocurrencies and creates a buffer between digital assets and the traditional economy. The developers of the new coin have also considered the mistakes of Tether (a stablecoin, backed by USD).
"ROCKZ will replace Tether as the major pair used to take profits and stay in cash by crypto investors. Technically and legally superiority – this is what we have achieved. You can't beat us there, you can only copy us," said the ROCKZ founder, Yassine Ben Hamida.
Representatives of Alprockz AG are planning to publish monthly financial reports, which will contain all the information – from the volume of emission to the names of banks in which the fiat is stored – ensuring the stability of ROCKZ. In the fourth quarter of 2018, Alprockz AG will launch the ICO.
After receiving funding, the company will deploy the infrastructure for interacting with banks and developing new financial products – stable coins, secured by the euro and the South Korean won.
On September 10, 2018, the launch of stable coins backed by the US dollar was also reported by the Winklevoss brothers and the Paxos company.
*Readers should do their own due diligence before taking any actions related to the company, product or service. BitcoinAfrica.io is not responsible, directly or indirectly, for any loss or damage caused by or in connection with the use of or reliance on any content, product or service mentioned in this guest post.*
Gold-Backed Cryptocurrency OneGram to Launch in South Africa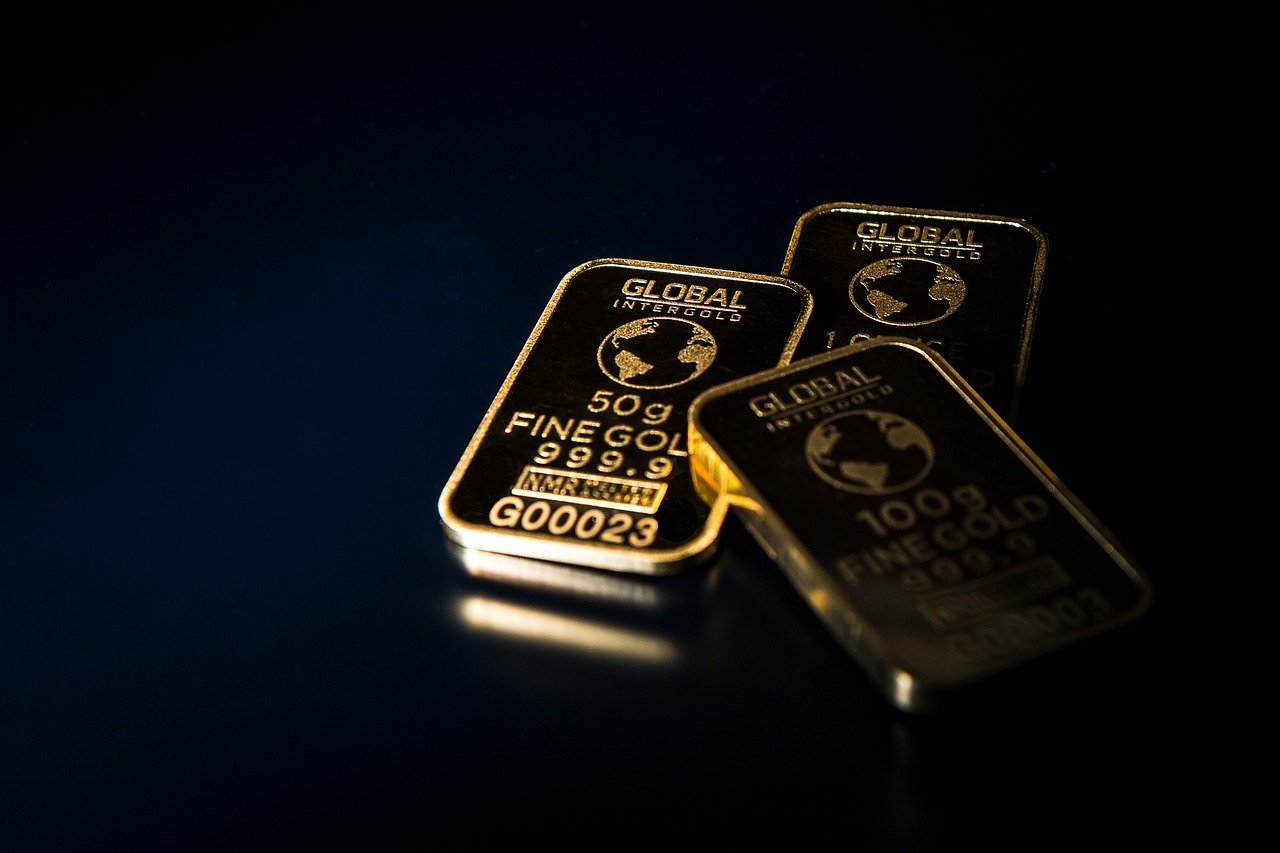 Gold-backed cryptocurrency OneGram has entered the South African market to offer investors the possibility to invest in tokenised gold and to diversify away from more volatile cryptographic assets.
The cryptographic asset markets have been in a heavy bear market for most of 2018. Unsurprisingly, therefore, stablecoins and asset-backed coins have gained in popularity as they can be used by investors to store their funds during a market downtrend.
OneGram – A Gold-backed Cryptocurrency
Most cryptocurrencies lack the backing of a tangible asset or collateral, leaving their value up to market forces. It has been debated whether solving the "volatility issue" of cryptocurrencies will increase investor confidence in digital assets, and by extension, increase adoption by the mass market. The OneGram team has embarked on the journey to create an asset-backed token that could test this thesis.
OneGram was co-founded by Ibrahim Mohammed to become the first digital coin backed by gold reserves as well as provide full compliancy with Shariah law.
OneGram uses a proof of stake consensus mechanism, whereby the token holders with a greater stake are responsible for verification and appendage of transactions to the blockchain. There is no mining on the blockchain platform. Instead, stakeholders are incentivised to act in the best interests of the network to continue earning new coins for staking.
Since its release in January 2017, it has reportedly been adopted by over 100,000 investors in 88 countries, and it has raised over $400 million in its initial coin offering. Significant interest has been shown in Africa, particularly in South Africa, Kenya, and Nigeria, as it offers investors a strong incentive to invest in a cryptocurrency without the risks of volatility that have marked other crypto assets.
A 1 percent fee is charged on every transaction on the platform. 70 percent of the fee goes to buying gold, thereby ensuring that there will be sufficient reserve of gold to back the cryptocurrency. 30 percent of the fee goes to the maintenance of the network, such that 2.5 percent is allocated to OneGram Foundation, a charitable organisation and another 2.5 percent to the validators; and 25 percent is the network's profit.
Optimism
OneGram founder Ibrahim Mohammed is confident about the cryptocurrency, expressing optimism about it, its potentially increasing demand in Africa and the future of regulation for cryptocurrencies. The company chose Shariah compliance, for its strength in protecting investors' rights. They envision setting an example for other blockchain platforms in creating optimal regulations and policies for digital assets, thereby making it easier for investors to adopt these alternative avenues of investment.
Mohammed hopes that the future will be asset-backed, in order to ease the onboarding of regulators, who have been struggling to provide guidelines and standards for cryptocurrencies.
*Readers should do their own due diligence before taking any actions related to the company, product or service. BitcoinAfrica.io is not responsible, directly or indirectly, for any loss or damage caused by or in connection with the use of or reliance on any content, product or service mentioned in this article.*
SocialFlow's Universal Attention Token Aims to Help Publishers Monetise Their Social Media Posts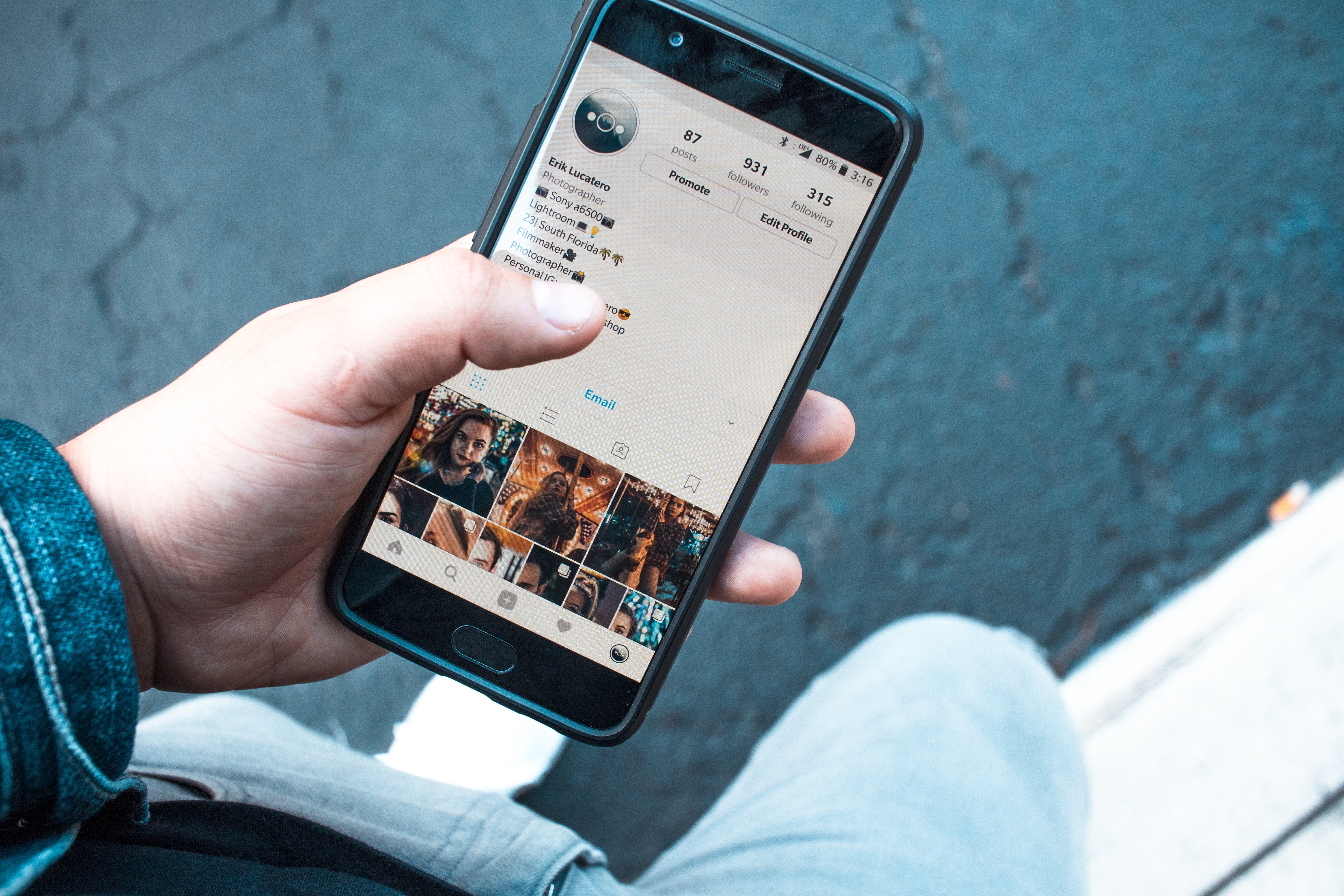 Socialflow is launching a cryptocurrency-based social media engagement compensation solution called the Universal Attention Token (UAT). The token will ensure that publishers on social media such as Facebook, Instagram, and Twitter are compensated for their engagement on these platforms.
How Will Universal Attention Token (UAT) Work?
The Universal Attention Token (UAT) is being built on the Stellar Network and will serve as the accounting mechanism for the documentation of users' activities across various social networks. Since Steller is a public blockchain network, a very transparent and auditable ledger of user activities is kept on the network.
SocialFlow is a social monetisation and distribution platform with 51 million clients cutting across several nations, generating about 1.1 trillion post reach per year.
Publishers on the SocialFlow "UAT" ecosystem will be able to monetise their reach on social media. With "UAT" tokens all those involved in the network (Publishers, Users, and Advertisers) will have a more transparent and well-distributed wealth-sharing formula.
"For too long, digital advertising has been a terrible deal for those who create the content. The UAT ecosystem will change that by compensating Publishers more fairly for the content they publish to platforms such as Facebook, Twitter, and Instagram," said SocialFlow CEO Jim Anderson in a press release. 
UAT Token Pre-Sale
SocialFlow has plans to fund the "UAT" economy with the sales of aggregate SocialFlow security tokens and a pre-sale of the Simple Agreement for Future Equity (SAFE) all amounting to about $25 million. The pre-sale of the token is currently ongoing and it is only accessible to accredited investors. The ERC20 token is being sold directly from the StartEngine platform.
The raised funds from the sale of these tokens will be used for initial compensation of publishers and then for development of the platform for a better user experience.
*Readers should do their own due diligence before taking any actions related to the company, product or service. BitcoinAfrica.io is not responsible, directly or indirectly, for any loss or damage caused by or in connection with the use of or reliance on any content, product or service mentioned in this article.*
Blockchain-Based Mobile Banking App Humaniq is Now Active in 21 African Countries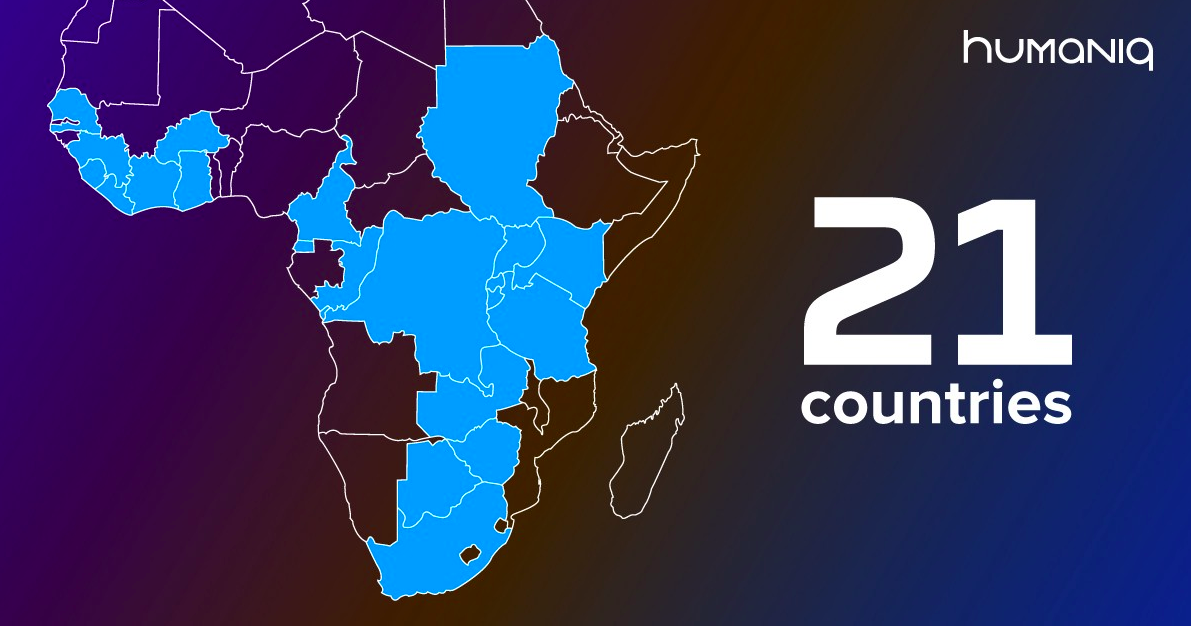 The blockchain-powered mobile banking platform Humaniq is now active in 21 African countries where it offers low-cost mobile banking to the underbanked and unbanked populations. Its app is currently available in Tanzania, Uganda, Rwanda, Ghana, Botswana, Zimbabwe, Cote d'Ivoire, South Africa, Kenya, Senegal, Zambia, Cameroon, Burkina Faso, Guinea, DR Congo, Sierra Leone, Burundi, Republic of the Congo, Sudan, Liberia and Equatorial Guinea.
An expansion into more markets is planned. However, expanding into new African markets is not that easy for Humaniq.
Africa's Lack of Cryptocurrency Regulations Slows Down Humaniq's Expansion
The main reason why Humaniq is not active in more markets yet is that the startup has to comply with the regulations in every country it operates in.
From a regulatory perspective, both the blockchain and cryptocurrencies operate in what Humaniq calls a "legal void". Simply put, there are no laws or regulations that have been established to govern the use of the blockchain and cryptocurrencies in most countries in Africa. For most countries, digital currencies are neither legal nor illegal although there are certain governments that have issued warnings to their citizens about their use to with some countries like Namibia outrightly banning cryptocurrencies.
Another important factor that Humaniq has to put into consideration is being compliant to the privacy and user data protection laws. This is because the Humaniq app, just like any other app you use on your phone, deals with a lot of sensitive information such as biometric identities and phone numbers.
For this reason, Humaniq stated in a blog post that it "needs to be very careful to respect all existing standards for data safety. With that said, we are fully compliant with the recently enacted EU GDPR laws, which can be considered as the toughest user data protection legislation in the world".
How Humaniq Adds New Launch Countries
Before Humaniq can allow users to use their wallet in a country, it must first whitelist that country. This means that the company has to be 100 percent sure that government of a given country will consider their activities fully legal.
Humaniq went on to explain: "Initially we created a list of 10 countries, chosen according to criteria such as large population size, low incomes, and low banking services penetration. Then, we began searching for local law firms that specialised in the financial sector, requesting a legal opinion on whether our services will be allowed in their country. As mentioned before, the most important factors were the regulations on user data protection and the legal status of cryptocurrency, taking into consideration our emission system as well."
While this procedure was a set standard procedure for Humaniq, it meant that it had to wait for several months for each country request which slowed their launch operations in any new country. The team ended up adding more countries that they were interested in expanding in and the list grew to 40 countries. Even with more countries of interest, there were countries that the company could still not launch in because either there was no legal clarity or they faced immediate rejection.
Although the team remains hopeful and believes they will be able to solve the problem through additional work, they also acknowledge the fact that it will take more resources and time, especially in Africa. This is because, besides the legality surrounding blockchain technology and cryptocurrencies, Humaniq carried out research to get a better understanding of its users in different African markets and the results revealed that some of the issues facing these markets when it comes to financial inclusion include the lack of a common language, literacy level, no trust and people in emerging markets will generally not use cryptocurrencies for paying for paying for things like goods.
Besides legal issues, there are also other non-legal factors that have to be considered when a business wants to launch into any new market. While whitelisting a country is an easy matter and can take less than a day, getting the citizens to start using your services, however, does not take a day. People will not just use your product because it is available to them. There is a need to run marketing campaigns that combine the use of traditional and digital marketing for each new market separately.
Future Plans
Although Humaniq has picked up the pace for whitelisting new countries and plans to continue the same way, their focus will not just be on the African continent. It is also targeting Asian and South American countries.
"It's important to remember that Africa is not the only continent with large amounts of unbanked people, and we are excited to be making the jump soon! In fact, the expansion into Asia and America will be somewhat faster, as it's much easier to find the required information by ourselves, compared to most African countries. We will, of course, keep developing our African presence through providing more use cases and more available countries as well: our eventual aim is to cover all of Sub-Saharan Africa," the company stated in a blog post.