Weekly Roundup: Paxful Partners with Kenya's Sauti Sol, Akoin's Kenyan Partner Launches App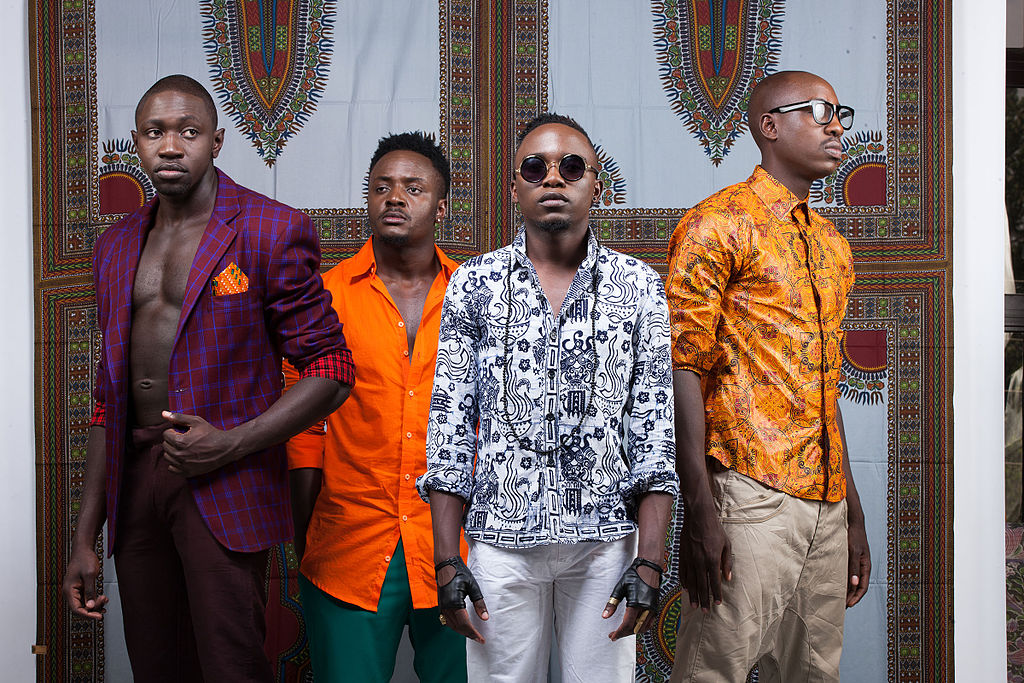 In this week's news roundup, we feature the partnership between Paxful and Kenyan music band Sauti Sol and more.
Paxful Partners with Kenya's Sauti Sol
According to a statement on the Paxful blog, the company has partnered with Sauti Sol to increase cryptocurrency awareness. Part of the awareness campaign is a song called "My Everything" featuring four Grammy award-winner India Arie.
The representative of the band, Colin Gayle, said: "Sauti Sol is excited to partner with an innovative company like Paxful. […] We are hoping to show more Kenyans the wonders of bitcoin and take crypto adoption in the country to the next level."
Furthermore, Paxful announced that it has registered more than 60,000 new Kenyan users in 2020. The company is also building a school in Machakos County and has set up handwashing stations in Kibera, the largest informal settlement in Africa.
"COVID-19 has dealt a huge blow to many people in Kenya and across the globe. Paxful is committed to reaching as many people as possible to help them better understand the opportunities presented by the crypto-economy. With this in mind, we have a new team in Kenya. The team will continue to learn from our Kenyan users and provide them with the best education and support," said Paxful CEO Ray Youssef.
Electroneum Expands Electricity Service to More African Countries
Blockchain startup, Electroneum, has expanded its electricity top-up service to four more African countries. These nations include Togo, Ivory Coast, Benin, and Sierra Leone. The in-app service is currently available in Senegal, Mali, Nigeria, Guinea-Bissau, and The Gambia.
"Electricity and mobile phone top-ups are a great way for people living and working away from their home countries to help friends and families by sending them airtime and data or by refilling their electricity meters," stated Electroneum CEO Richard Ells.
Using the Electroneum app to top-up and send electricity, users can save time and money. Interestingly, Electroneum is the only company that facilitates electricity top-ups with crypto.
Akoin's Kenyan Partner Launches the Akoin App
Akoin's Kenyan partner, Mwale Medical and Technology City (MMTC), has launched the Akoin app according to an interview on Kenyan TV station K24. The app allows users to send and receive funds without any charges. Furthermore, it will eliminate the dependency on cash during the COVID-19 pandemic.
"Once the Akoin wallet [has funds, you can transfer the money to another] wallet as long as you are enlisted," said MMTC CEO Dr. Maurice Simunyu. Furthermore, he explained that you can convert the akoin cryptocurrency to other currencies like USD and the KES. Currency conversion attracts zero fees.
The pilot stage roll-out of the akoin cryptocurrency, which is invite-only, will take place at MMTC. Moreover, it will be the main currency of use in the medical and technology city.
MMTC "is a US $2 billion sustainable metropolis centred around a state-of-the-art medical and technology complex." The city is located in Butere, Western Kenya. It will have a shopping complex, a hospital, a private airport, and a golf course, among other developments. Also, the development is over 70 percent complete and has been operational since July 2019. The developers could complete the project this month.
"We just announced our partnership with Mwale Medical and Technology City (MMTC). Akoin will process all the transactions occurring within the city," the Akoin project said in a statement earlier this year.
To learn more about Bitcoin, download the Bitcoin Beginner's Handbook for free.
Weekly Roundup: New Investigation Links Africrypt to MTI, Bitcoin Shoots Past $40k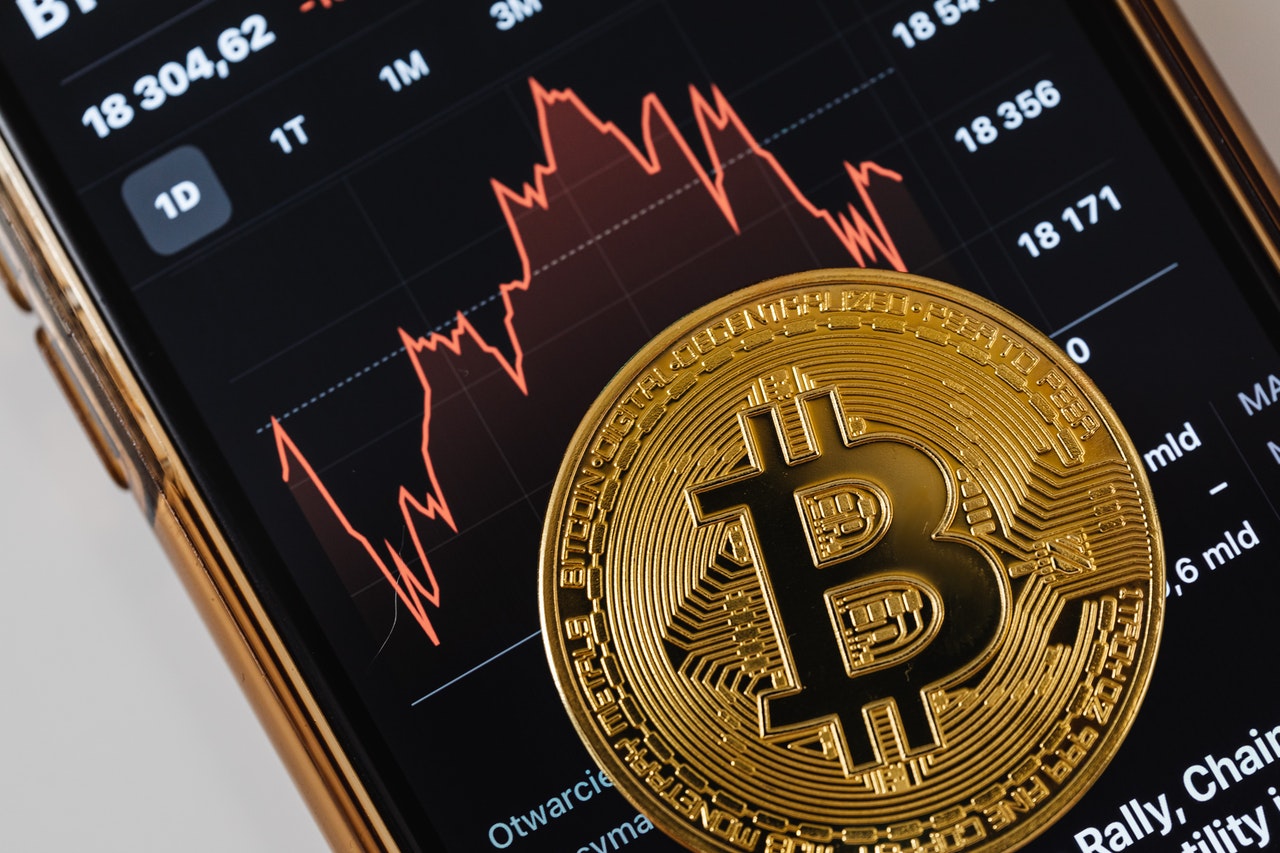 This week's news roundup will reveal the new link investigators have found between Africrypt and Mirror Trading International (MTI). We will also highlight other top crypto stories.
New Investigation Links Africrypt to MTI
Crypto Investigation Bureau (CIB) has found a new link between Africrypt and MTI. These two companies have been at the centre of the recent bitcoin scams in South Africa.
"Some of the same 'tumblers' used by Africrypt were also used by MTI," said Hamilton Cheong, the CEO of CIB.
Money launderers use tumblers to conceal the origin of funds before transferring them elsewhere in small quantities. Chainalysis named MTI the biggest bitcoin scam of 2020. The organisation is currently undergoing liquidation according to local reports in South Africa.
Cheong also thinks that Africrypt was not the victim of a hack as the Cajee brothers claimed. They "perhaps got mixed up with some very bad people," he stated.
CIB has been working with law enforcement agencies across the globe to investigate the Africrypt matter. The company uses God's View, a blockchain track and trace system, to look for missing digital assets.
Sokowatch Collaborates with FinX to Offer DeFi-Powered Services in Rwanda
Sokowatch has collaborated with FinX to offer services powered by Decentralised Finance (DeFi) to informal merchants in Kigali, Rwanda. The initiative will allow these merchants to digitise their transactions, manage cash flows, and plan for their businesses.
The project will kick off with a pilot, which has already onboarded several merchants. To scale the project to thousands of business owners, Sokowatch will get capital by leveraging deposits in the USD-backed stablecoin, Luna.
The goal of the initiative is to provide capital to small business owners that do not have access to formal credit. By helping merchants shift from cash to mobile money and prepayments for DeFi-powered inventory, the two companies believe that they can help boost profitability, resilience, and efficiency for these businesses.
Sokowatch is a company based in East Africa that helps informal retailers to make product orders through apps or SMS. On the other hand, FinX is an initiative of Mercy Corps whose goal is to speed up financial inclusion.
Bitcoin Rises Past $40,000
Bitcoin rose past $40,000 on Monday and Wednesday, creating a frenzy of excitement across the crypto community. Experts think that the recent rally could have emanated from hints that Amazon could accept bitcoin as a form of payment in the future.
According to data on Coinmarketcap, bitcoin hit a high of $40,499.68 on Monday and $40,816.07 on Wednesday. This increase brought the cryptocurrency's market cap to above $700 billion. The digital asset has, however, dropped below $40,000. At the time of writing, bitcoin was trading at around $39,000.
To learn more about Bitcoin, download the Bitcoin Beginner's Handbook for free.
Weekly Roundup: Over 17K Kenyan Farmers Get Blockchain-Based Crop Insurance Cover & More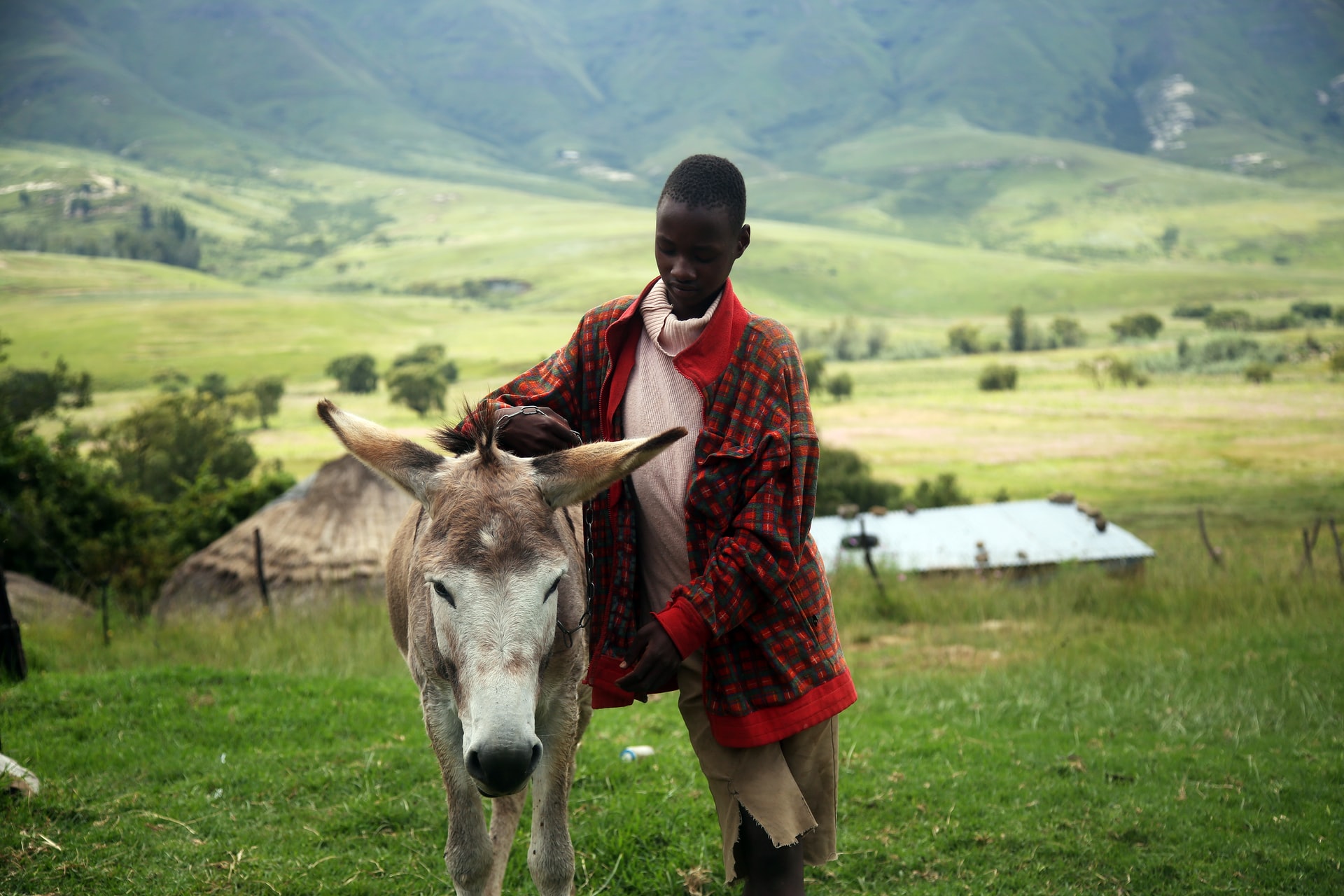 In this week's roundup, we will cover several top crypto news. From one of those stories, you will learn that thousands of Kenyan farmers have received blockchain-based crop insurance covers.
Over 17K Kenyan Farmers Get Blockchain-Based Crop Insurance Covers
A partnership between ACRE Africa and decentralised protocol Etherisc has allowed more than 17,000 small-scale farmers in Kenya to get blockchain-based crop insurance covers. The two partners have already processed insurance payouts for some of these farmers. The farmers will pay premiums as low as $0.5 to obtain insurance coverage for crops negatively affected by climate change.
"The solution that we built with our valued partners at ACRE Africa overcomes a number of challenges associated with traditional crop insurance. [Some of these challenges include] delayed payments, high premium costs, and lack of transparency," said Michiel Berende, Etherisc's Chief Inclusive Officer.
The project has received funds from Ethereum Foundation, the Decentralised Insurance Foundation, and the Chainlink Community Grant.
DFS Lab Partners With Stellar Development Foundation to Launch a Blockchain Bootcamp in Africa
DFS Lab has launched a call for application for its Blockchain Bootcamp that was launched in partnership with the Stellar Development Foundation (SDF). The Blockchain Bootcamp for African startups will provide early to mid-stage startups with a chance to build on the Stellar network, which is an open-source blockchain for financial products and services.
The three-day virtual bootcamp will see participants answer key business questions while receiving hands-on guidance and support from DFS Lab and SDF. The companies with the most promising solutions will be awarded prizes between 5,000 to 20,000 USDC. Applications close on August 20, 2021.
Zimbabwe Seeks to Include VASPs in its Securities Law
The Zimbabwean government recently announced its intention to broaden the definition of securities to include Virtual Asset Service Providers (VASPs). VASPs refer to institutions that facilitate the transaction, administration, and safekeeping of digital currencies. Cryptocurrency exchanges in Zimbabwe will, therefore, be regulated under the amended Securities and Exchange Act.
The country's anti-money laundering laws will also be changed to allow regulatory authorities to deal with the possible abuse of cryptoassets by bad actors. This is the first time cryptoassets are being considered under Zimbabwean law, which suggests that the government is becoming more open to cryptocurrencies as an asset class.
Upcoming Upgrade to Enable Smart Contracts on Bitcoin
An upgrade that could enable smart contracts to run on the Bitcoin blockchain is imminent. The upgrade, named Taproot, will also improve the privacy of multi-signature transactions and reduce the cost of transacting on the Lightning Network.
Edul Patel, CEO of Mudrex, an algorithmic crypto trading platform, said: "Bitcoin's Taproot upgrade might just be the key element that would propel it into mainstream finance. The bottom line is the kind of revolution that the Taproot upgrade might bring for Bitcoin is phenomenal."
The Taproot upgrade received the green light from the bitcoin mining community through a vote. The implementation will take place in November 2021. This is the biggest Bitcoin network upgrade since SegWit in 2017.
To learn more about Bitcoin, download the Bitcoin Beginner's Handbook for free.
Weekly Roundup: Kenya Asked to Consider Blockchain-Based Elections & More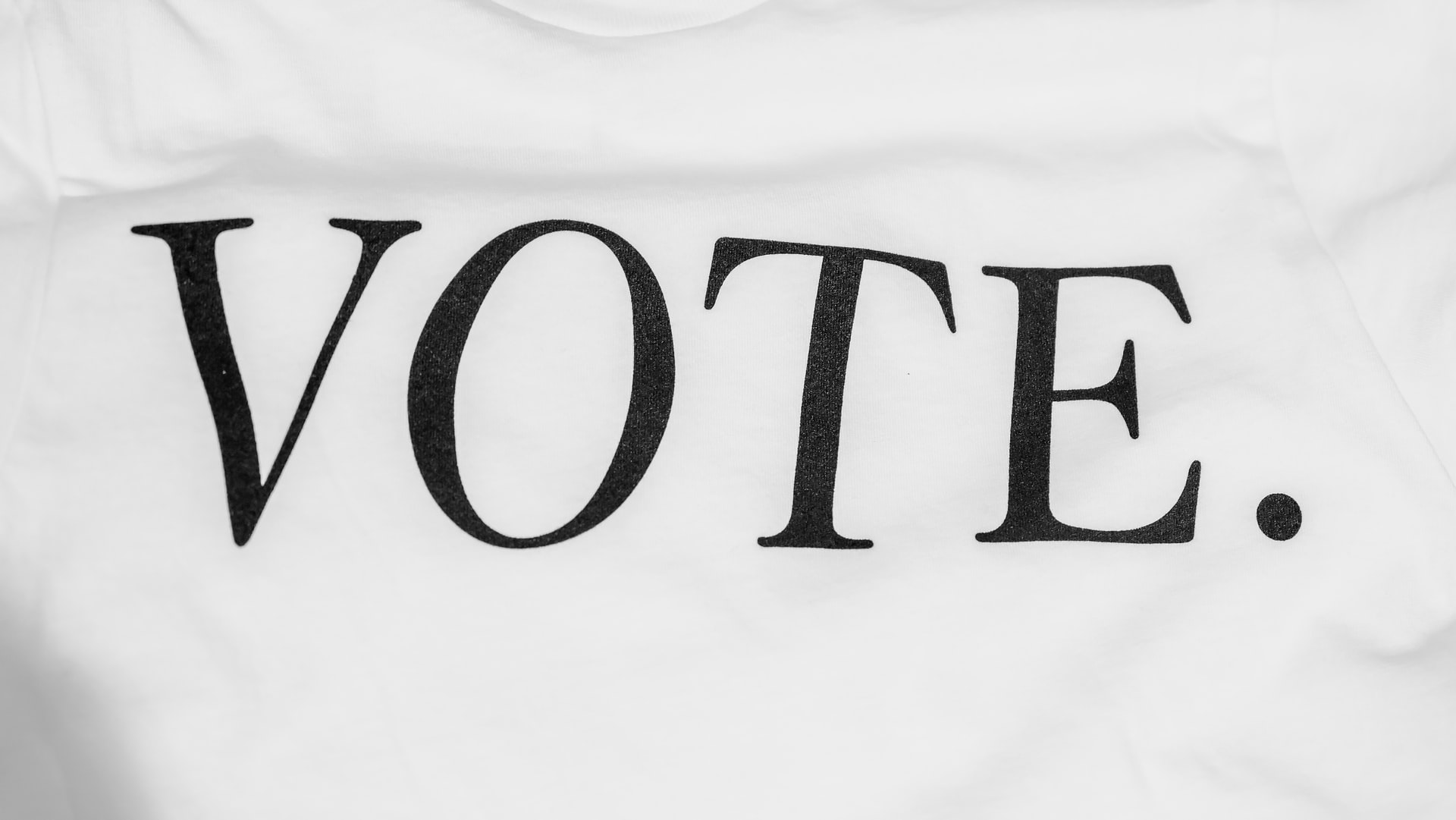 In this weekly roundup, we will highlight the call for blockchain-based elections in Kenya and other top industry news.
Kenya Asked to Consider Blockchain-Based Elections
According to local reports, a candidate vying for the electoral commission's commissioner position has asked Kenya to consider blockchain-based elections.
The candidate, Justus Abonyo, believes that adopting blockchain technology can cut down the cost of elections by up to 300 percent. Abonyo also said that the blockchain will improve election transparency and security. In the past, the opposition political parties have accused the winners of stealing votes.
"The cost of a ballot in Kenya ranges between US$ 7-US$ 25 (Sh700-Sh2,500). If we use blockchain technology, this cost will go down to US$0.5 (Sh50). This is an area I would explore as a commissioner," he told the selection panel.
Kenya is preparing for a general election in 2022. Currently, the government is hiring a fresh administration to run the upcoming election.
Save the Children Rwanda Partners with Cardano
Save the Children, a charity organisation, has partnered with Cardano in Rwanda to enable ADA donations.
The Cardano Foundation has developed a payments gateway to make this happen. Hours after rolling out its application, Save the Children received 22,000 ADA, which is about US$ 30,000.
"Through Cardano, Save the Children in Rwanda now has a starter pot of the cryptocurrency ADA which we can deploy to projects for children. But there are also countless possibilities through blockchain. Firstly, the blockchain can directly impact children's lives through initiatives such as digital school records. Secondly, it can increase our efficiency and transparency as an organisation," said the Director of Save the Children Rwanda Maggie Korde.
The payments gateway means that the charity organisation can hold and get cardano donations without the need to convert them to fiat money first. The NGO has been receiving bitcoin donations since 2013.
Africrypt Owners Remain On the Run
The brothers behind the latest alleged Africrypto bitcoin scam in South Africa remain on the run. According to an article on Cointelegraph, the Cajee brothers left South Africa in December 2020 and have been traced to various hotels in the UAE.
The Financial Sector Conduct Authority (FSCA) is also not in a position to take any regulatory action because crypto assets are unregulated in the country.
"At this stage, we have only found evidence of crypto-asset transactions. Currently, crypto assets are [unregulated] in terms of any financial sector law in South Africa and consequently, the FSCA is not in a position to take any regulatory action," FSCA said.
However, the authority said that it has conducted investigations that indicate Africrypt was running a Ponzi scheme. Investors have taken legal action in an attempt to recover their funds. Only time can tell whether this effort will have a positive outcome.
To learn more about Bitcoin, download the Bitcoin Beginner's Handbook for free.