Best Monero (XMR) Wallets, Reviewed for 2020


Are you looking for the right monero wallet to store, send and receive your XMR? In this review, you will discover the best monero wallets you can use in 2020.
What is Monero?
Monero is an open-source, anonymous digital currency that provides untraceable financial transactions. Monero is based on the CryptoNote protocol where one time keys are used to ensure transactions between sender and receiver are private and unlinkable. The cryptocurrency is denoted by the ticker XMR.
Rather than relying on zero-knowledge proofs, the cryptocurrency shields users from external observers by utilising ring signatures, stealth addresses and ring confidential transactions, which hide the details of both sender and receiver.
Since its launch in 2014 monero has appealed to privacy-centric users who are concerned with the pseudonymous nature of mainstream cryptocurrencies like bitcoin (BTC). Bitcoin transactions and account balances are recorded on the public blockchain, making the data open to all users. However, many cryptocurrency users are now leaning towards private financial transactions away from the reach of regulators and data-collecting third parties.
Monero has seen its adoption soar over the past four years and has consistently ranked in the top 20 most valuable cryptocurrencies in terms of market capitalisation.
There are a number of monero wallets that you can use to store your XMR. Below, you will find the best XMR wallets available in the market today.
Best Monero Wallets
MoneroGUI Wallet

MoneroGUI Wallet is the official monero desktop wallet and is compatible with multiple operating systems including Windows, Mac, and Linux. The open-source wallet is one of the most secure ways to store XMR. It has a simple interface that makes it suitable for amateur users.
The MoneroGUI wallet is a full node wallet. However, the downloading of the blockchain and syncing of the wallet may take some time. In addition, syncing the wallet with the blockchain will take up hardware space. Therefore, if security is not your main focus, there are lightweight options available that may be more suitable.
You can explore conversations around the wallet on the MoneroStackExchange.
Features include:
Compatible with many OS
Simple user interface
Secure wallet
Extensive knowledge base
VERDICT: Secure wallet which is suitable for new users.
MyMonero Wallet

MyMonero is arguably one of the most popular wallets for XMR. The open source wallet is run by Riccardo Spagni, a member of the monero team, making it widely accepted in the monero community.
MyMonero offers an easy-to-navigate user interface and allows you to store, send, and receive XMR without running a full node, making it more accessible to users. The wallet is compatible with Mac, Windows and Linux operating systems. You can also download the MyMonero mobile app on the Apple Store for iOS devices or use the online version.
However, it is important to note the trade-off between ease of access and security. In the case of MyMonero, the online wallet is not fully secure when compared to a full node wallet. Therefore, it is advisable for you to treat the service as your physical fiat wallet, and not store large amounts of XMR in it.
You can contribute to the wallet development on Github or follow the discussion thread on Reddit.
Features include:
Intuitive UI
Secure with control of your private keys
Mobile version
Speedy transfers
Customer Support via live chat, email or help centre
Cross-platform support
VERDICT: Suitable for storing and processing small amounts of XMR.
Monerujo

Monerujo is an open-source monero mobile wallet for Android users. The wallet supports multiple wallets addresses, which means that you can create and import many monero addresses in the app, providing a seamless transition between many addresses.
Monerujo is a 'light wallet' utilising remote nodes to synchronise your wallet with the Monero network. You have the choice to run your own node or connect to nodes being run by monero community members. Moreover, the light wallet's features enable the app to have a low memory space, making it easy for storage on most mobile devices.
Monerujo has an in-built QR code scanner allowing you to scan QR codes to send and receive XMR in a simple and efficient manner. Also, monero has introduced the XMR.to service functionality that allows you to send monero to a bitcoin (BTC) address. This way you can pay anonymously for your bitcoin transactions using XMR.
You can contribute or check out the project on GitHub.
Features include:
Mainly mobile version
Secure light wallet
Ability to privately exchange monero for bitcoin
Ability to create several wallet addresses
Hold your own private keys
VERDICT: Secure light wallet that is useful for users who require multiple wallet addresses.
Cake Wallet

Cake Wallet is a mobile wallet app created exclusively for iOS users. The app offers a simple UI that can be seen as an alternative to Monerujo, which is only available for Android. Similar to Monerujo, Cake Wallet enables you to import and create multiple wallets, allowing for easy movement of funds between different wallets.
The mobile app is a light wallet that allows you to access the Monero network without having to download all the network data. Also, you have possession of your private keys giving you full control over your funds.
You can exchange your XMR to a number of digital assets that the wallet supports. They include bitcoin, ripple, ether, bitcoin cash and Dash. However, it is important to note that these transactions get routed through a central exchange and thus reduce their privacy.
You can also backup your account and in case of your account being lost and restore wallets from block height or date.
Interestingly, Cake Wallet enables you to adjust your transaction speeds and even activate Face ID authentication.
Features include:
Simple UI
Ability to generate multiple addresses
Multi-asset support
Control over private keys
Face ID recognition feature
Ability to adjust transaction speeds
VERDICT: Suitable multicurrency mobile wallet for iOS users.
Atomic Wallet

Atomic Wallet is a multi-asset wallet with a built-in exchange that supports monero. The Atomic Wallet is available for Linux, Windows and Mac operating systems. Furthermore, there are plans to develop a mobile app for Android and iOS users soon.
The Atomic wallet has an intuitive easy to navigate interface and supports over 300 digital assets. However, what makes the wallet so unique is the support of Atomic Swaps, which is a peer-to-peer exchange of cryptos without having to go through an intermediary like a cryptocurrency exchange.
Moreover, Atomic Wallet allows you to buy crypto using your credit card, through atomic swaps, instant exchange through Shapeshift and Changelly and provides an interface for custom tokens. The Atomic wallet also offers decentralised storage of your private keys.
Features include:
Lists over 300 digital assets
Compatible with major OS
Atomic swap functionality
Decentralised storage of private keys
Use fiat to buy crypto in-wallet
Exchange monero with other cryptos via instant exchange
Customer support
VERDICT: Secure, multi-asset wallet that is suitable for traders and integrates fiat payments.
Edge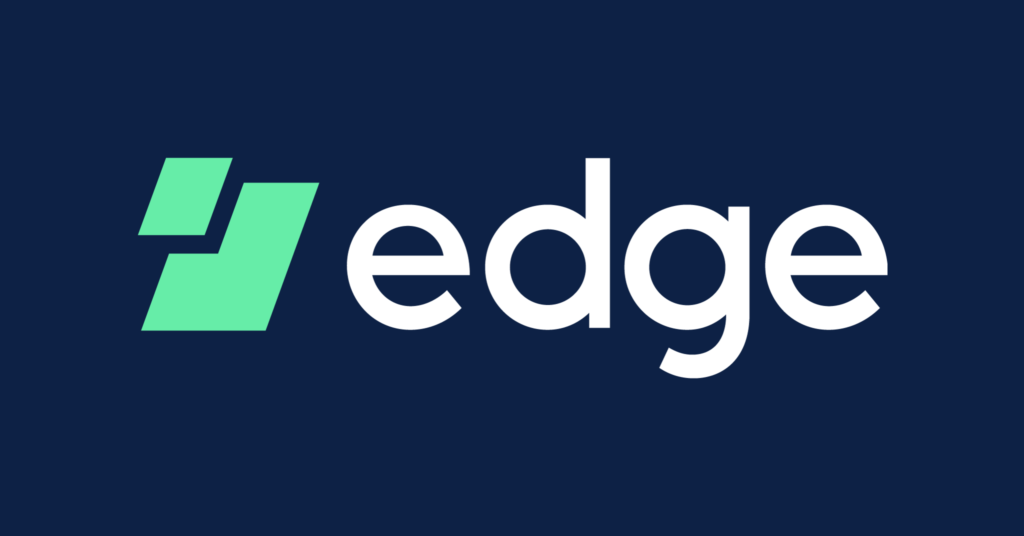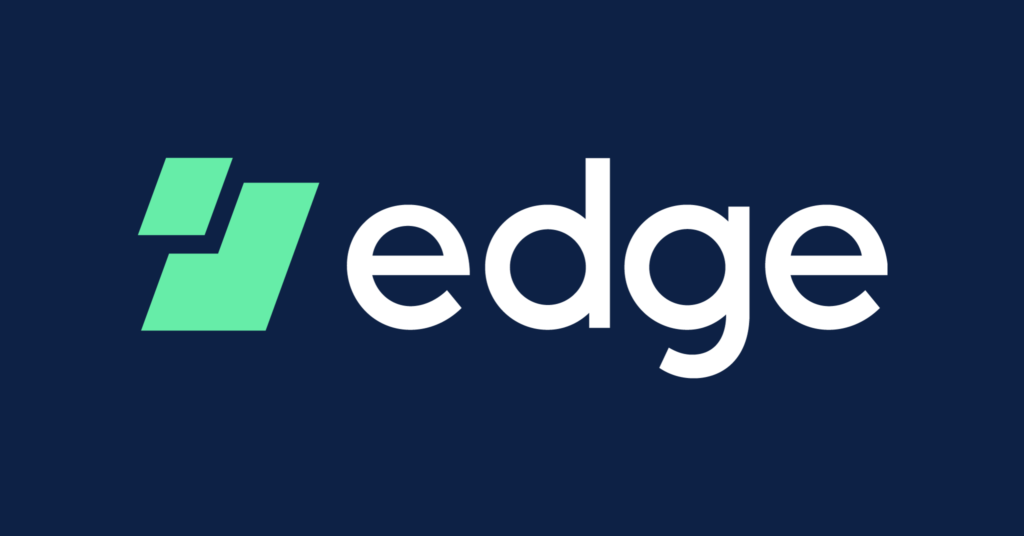 Edge is an open-source multicurrency mobile wallet that provides financial autonomy and privacy for users. The mobile wallet supports twelve digital assets including monero (XMR).
What makes the mobile wallet unique is you can exchange your XMR for other digital assets and vice versa through its shapeshift integration feature. In addition, you can use your fiat money to purchase digital assets on-the-go and manage multiple wallets within the same mobile application.
Edge has a number of advanced security features including utilising client-side encryption to encrypt all personal information on your device. Therefore, you have complete control of your digital assets and neither Edge nor data collecting third parties can access your funds or data.
Furthermore, Edge offers multi-device synchronisation and allows you to back up your wallet with just a password and username.
The mobile wallet is available for both Android and iOS devices.
Features include:
Multi-asset support
Client-side encryption
Fiat-enabled crypto purchases
Exchange between digital assets
Create and manage multiple wallets
Account backup using login information
VERDICT: Excellent multi-asset mobile wallet suitable for traders as well as day-to-day users.
Ledger Nano S

Leger Nano S is a hardware wallet that is similar to a USB device and can be connected to any USB port. This is one of the most popular and versatile cryptocurrency hardware wallets that support monero (XMR). Ledger Nano S is a cold wallet, which means your XMR will be stored offline on the USB device.
The hardware wallet also supports multiple cryptocurrencies including bitcoin (BTC), stellar (XLM), ripple (XRP), litecoin (LTC), ether (ETH), and more. Ledger Nano S is powered by a BOLLOS ™ an operating system designed by the Ledger Foundation. The wallet has an in-built OLED screen, which allows you to view your account balance and transaction details.
If you are using monero it means you place a great premium on security, and the Ledger Nano S has you covered. The cold wallet has a two-factor authentication process, a PIN code, and protects your private keys through a secure chip.
Ledger Nano S provides a confidential recovery phrase that backs up your device, ensuring the safety of your digital assets even if you lose your device. You can view the monero wallet application for Ledger Nano S on GitHub.
Features include:
Secure through offline XMR storage
Supports multiple cryptos
In-built OLED screen to track your balance
Protects your private keys
Backup and restore functionality
VERDICT: Highly recommended if you prefer a secure cold wallet and offers multicurrency options.
Monero Paper Wallet
Monero Paper Wallet generates a set of keys, in the form of QR codes, on a paper document. One QR code has the public address and the other contains the private keys. A paper wallet ranks second only to a hardware wallet in terms of security as it offers offline protection for your XMR. The only challenge with a monero paper pallet is you have to secure your private keys physically in a secure place.
However, the steps to creating a highly secure and reliable paper wallet can be complex for users who are not familiar with the process. That being said, if security is imperative to you and you do not need to access the funds regularly, then this wallet is an excellent option for you.
VERDICT: Highly recommended after a hardware wallet for long-term HODLers.
Monero is not only the leading anonymous digital currency but it is also one of the best cryptocurrencies to mine from home. If you want to learn how to mine monero, you can read our 'How to Mine Monero' guide and if you want to buy the privacy coin, you can check out our review of the best cryptocurrency exchanges.