Land LayBy Sets Pace for the Incorporation of the Blockchain in African Real Estate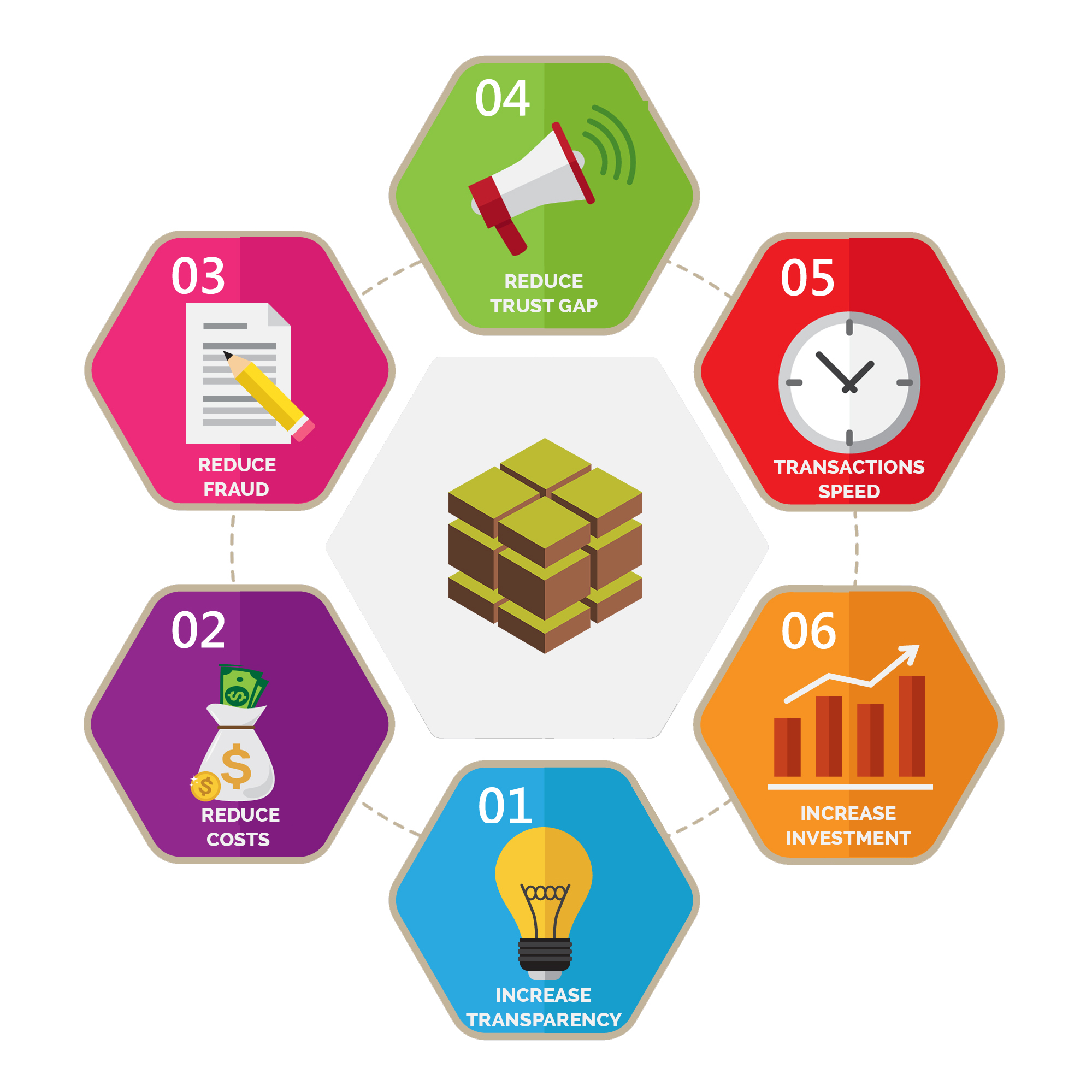 2018 is set to be a revolutionary year for Africa as the Land LayBy Holdings, the parent holding company of a flagship of real estate & fintech companies sets the pace for the incorporation of blockchain technology in the African real estate sector. Given the blockchain disruption of financial services with the introduction of cryptocurrencies that are working successfully, it's hard to find a sector that has not been directly or indirectly influenced by the technology.
Cryptocurrencies have made a strong impact on payments, remittances, and foreign exchange. Token Generation Events (TGEs) have challenged stock investing, startup loans, as well as venture capital. The disruption is now in the African real estate industry as private companies seek to introduce it to land transactions and maintenance of public ledgers.
There is a grand opportunity to significantly alleviate such incessant challenges in our real estate industry permanently. Land Layby Kenya Ltd, a Kenyan leading real estate and fintech company, operating in 4 other countries (Australia, Ghana, UK and USA) is propelling Africa's real estate into the Blockchain space with platforms built on this new technology. The company is set to launch the minimal viable product (MVP) for Africa's first multinational Blockchain powered land registry early 2018. The platform, which shall be accessed using a special digital utility key called the Harambee token, will transform the way we buy and sell real estate by doing away with the hidden costs, unnecessary intermediaries, and reduce transaction time significantly. It will enhance data security and eliminate manual errors and duplication of verification processes.
Generally, the Blockchain contains a certain and verifiable record of every transaction ever made, which mitigates the risk of double spending, fraud, abuse, and manipulation of transactions. The crypto economics built into the Harambee Token provide incentives for the participants to continue validating blocks, reducing the possibility of external influencers to modify previously recorded transaction records.
Land Layby Holdings hopes to permanently address the trust gap by disclosing land and land options to the public, but with special privacy requirements. The initial role of the platform will be to provide a mirror reflection of the Government Land Registry systems.
General Inquiries:
info@harambee.io
Tel: +254 780 145 061 | +61 469717185 | +1 833 894-LAND | +61 1300799063 | +44 8000516788
To learn more about Land Layby, visit www.landlayby.com.au.
"This is a paid press release. Readers should do their own due diligence before taking any actions related to the promoted company, product or service. Bitcoin Africa Ltd. is not responsible, directly or indirectly, for any loss or damage caused by or in connection with the use of or reliance on any content, product or service mentioned in the press release."
Ripple CTO Stefan Thomas Confirmed as Keynote Speaker at the Blockchain Africa Conference 2018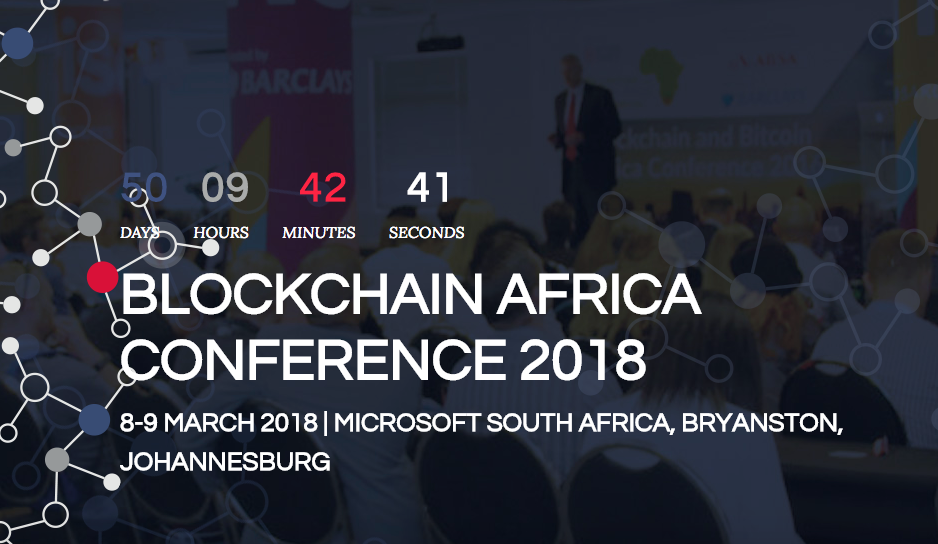 Bitcoin Events Pty Ltd is excited to announce that Stefan Thomas, Chief Technology Officer at Ripple, will be the keynote speaker at the Blockchain Africa Conference taking place in Johannesburg on 8-9 March 2018.
Stefan is the producer of well-known "What is Bitcoin?" video and his open-source software projects, such as BitcoinJS, are widely used in the industry serving millions of crypto-currency users. He is currently the CTO of Ripple, the leader in enterprise blockchain solutions for global payments. Since joining the SF-based company in 2012, Stefan co-created the Interledger protocol (ILP), an open protocol for moving value across ledgers in the same way that information currently moves over the internet.
Stefan will discuss 'Blockchain – Connecting the World or Dividing It?' Since the launch of Bitcoin in 2009, blockchain's great dream has been to connect the world. Stefan will look at his more than seven years working full-time on Bitcoin and Ripple, and give his take on how much progress has been made towards that dream. He will cover the role of ICOs, smart contracts and what blockchainers can learn from the early days of the internet. Finally, he will talk about the Interledger protocol and how the Bill and Melinda Gates Foundation is using it to make the financial system accessible to everyone.
The cryptocurrency, XRP, recently surged to an all-time high of US$3.84 on January 4, 2018, and by-passed Ethereum to become the second largest cryptocurrency (after Bitcoin) in terms of market capitalisation of US$120 billion.
Ripple uses blockchain technology to provide a much cheaper, faster and more streamlined experience removing the pain and friction from global payments. Financial institutions can use XRP to fund payments on demand, which makes it one of the most scalable digital assets in the world.
For more information about the conference or to buy tickets, visit www.blockchainafrica.co or email Blockchain Africa at info@blockchainafrica.co.
Don't miss the Blockchain Africa Conference 2018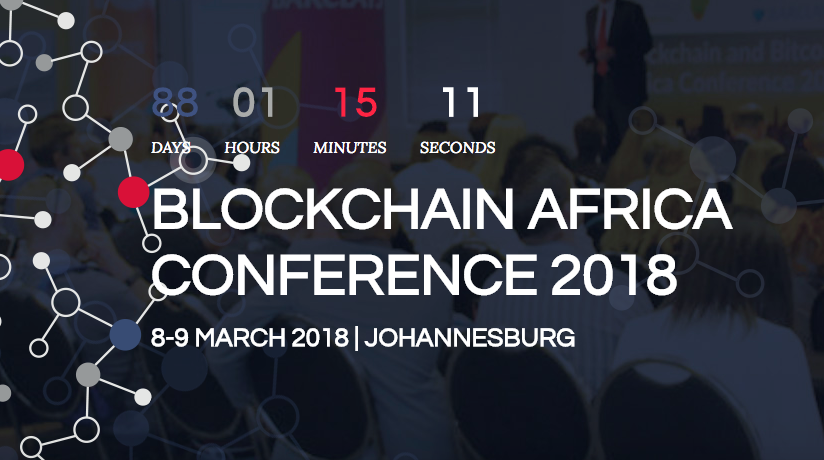 Bitcoin Events' 4th annual Blockchain Africa Conference 2018 takes place in Johannesburg on 8-9 March 2018 and has received tremendous interest from industry experts around the world.
It's an exciting time in the blockchain and cryptocurrency arena which may offer some solutions to current problems and future growth opportunities in Africa.
Blockchain technology is already disrupting finance, energy, supply chains and other sectors, while Bitcoin, the world's largest cryptocurrency by market capitalisation, has just surpassed the psychological high of US$10 000.00. It is up more than 800% on a year-to-date basis. Ethereum has now also reached an all-time high of more than US$500.00 over the last few days. The total market cap of all cryptocurrencies is now over US$300 billion.
What the conference focuses on
Use cases
How blockchain technology is used in payments, settlements, supply chain management, record keeping, file storage, proving of ownership, and smart contracts, and blockchain as a service and identity management. Some of the most interesting start-ups in South Africa will be discussing how they are using blockchain technology to solve real problems. Start-ups who'll be sharing their insights include ProsperiProp, Rehive, Wala and the IXO Foundation. Read more about them here.
Regulatory environment
How blockchain technology can improve transparency, audit trails and transaction reporting to ease regulatory and compliance processes, as well as how regulators are considering regulating cryptocurrencies and blockchain technology.
Technology hurdles and opportunities
Concerns around performance, scalability and blockchain infrastructure and the implementation of blockchain systems.
Who the speakers are
The Blockchain Africa Conferences have always attracted an impressive line of speakers. The 2018 conference is no different.
Blockchain expert, CEO of Bankymoon and Co-founder/CEO of Centbee Lorien Gamaroff will kick off the conference in Johannesburg as the Master of Ceremonies.
Speakers include Head of Business Development at ConsenSys and Co-Founder of ConsenSys Capital Andrew Keys (USA), Founder and CEO of BitPesa Elizabeth Rossiello (Senegal), Leader of Rand Merchant Bank's Blockchain Initiative Farzam Ehsani (RSA), Co-Founder and CEO of Luno Marcus Swanepoel (RSA) and CEO of the IXO Foundation Anne Connelly (Canada).
Read more about our speakers here.
Get your ticket now
Early Bird tickets have now closed, but some standard tickets are still available.
Groups of 5-14 receive 5% off the standard ticket price and groups of 15 or more receive 10% off the Standard ticket price.
For more information about the conference or to buy tickets, visit http://www.blockchainafrica.co.
Zabercoin – An Asset Backed Cryptocurrency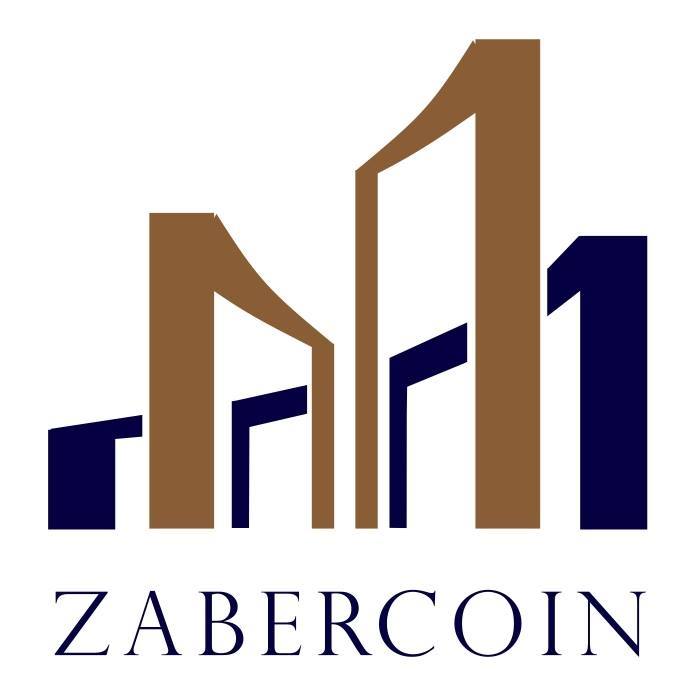 Tim Berners-Lee, the inventor of the world wide web, stated: "We need diversity of thought in the world to face the new challenges".
Zabercoin is an asset backed cryptocurrency. Therefore, with Zabercoin we combine the blockchain technology with physical asset investments like real estate and lucrative companies more specifically located in emerging markets (EM) with recurring income re-invested to ensure growth, research and development.
Zabercoin limits your exposure to the downside risk of many existing cryptocurrencies. Zabercoin has a floor price right from the time of its inception. Each Zabercoin is backed by lucrative property and therefore we can safely state that it will always have a real or intrinsic value that will give peace of mind to the investor and user.
Zabercoin is the future of real estate. The mission of Zabercoin is to become the preferred real estate digital token in the global blockchain real estate market environment.
Zabercoin prides itself with a very strong and dynamic management team with many years of experience combined in the asset management, property development, investment, IT, finance, business, law and cryptocurrency space.
THE DEVELOPMENT AND GROWTH PATH OF ZABERCOIN:
1. Purchasing lucrative property in especially emerging markets (EM) with great valuations. Although the focus of Zabercoin management will be to buy property within emerging markets, other profitable and lucrative projects outside EM will also be considered in its investment plan. Zabercoin makes use of all legal tax incentives like Article 13 Sex of the Income Tax Act of RSA to ensure sustainable and profitable rental income and maximum growth for the investor right from the start.
Our investment philosophy in brief:
At Zabercoin we strive to add value at each stage in the investment process which targets under-priced markets expected to maximise performance for a given level of risk. The management team adopts a top-down asset management approach. This means that a variety of economy-wide phenomena (macroeconomics) such as inflation, price levels, growth rates and unemployment of a country will be thoroughly evaluated before considering any prospective project. We strongly believe in a value investing style where the interests of the company and the investor always take preference in decision-making. Good asset selection, and active management are fundamental drivers of investment performance.
2. Developing a decentralised blockchain based property ledger which will record all real estate contracts, registrations and linked bills. With this ledger, Zabercoin will be able to provide property owners and potential buyers an accurate and seamless record of valuations and property ownerships. In comparison with Windeed, a centralised South African service provider, Zabercoin will be unique in providing a decentralised global service by effectively making use of the blockchain.
3. Developing a decentralised open source bookings eco-system for renting hotel rooms, private properties and accommodation using blockchain technology making it more cost effective for the host and guest and incentivising the users. AirBNB currently has a market cap of approximately 30Bn USD. They charge a guest between 6-12% and a host 3% after a successful stay. They expect to generate a revenue of over 10Bn USD by 2020.
In comparison, Zabercoin will charge only 4% for a guest and 2% for a host.
Half (50%) of above revenue will go to the users by managing the properties on their decentralised Zabercoin account portal as an incentive. By incentivising users there will be no need to market and by using blockchain technology administration costs will be very low. If Zabercoin, at a third of the price and incentive model to users/agents as well, can obtain only 10% of the market share of AirBNB it will value Zabercoin at 3Bn USD on this basis alone. If Zabercoin can raise 30m USD it will result in a 100x return on investment!
4. Using Zabercoins as payment method for transfer costs on properties. Barnard Inc Lawyers already approved this as a payment method. South Africa alone has over 80,000 transfers per annum and we intend to incentivise users as well. Bitcoin is seldom referred to as "digital gold" – an industry of 8.2 trillion USD. Zabercoin aims to become a digital real estate token – an industry of more than a 200 trillion USD.
Sally Krawcheck, a digital financial advisor, said: "Greater diversity drives better business results".
To learn more about Zabercoin, visit www.zabercoin.io.
"This is a paid press release. Readers should do their own due diligence before taking any actions related to the promoted company, product or service. Bitcoin Africa Ltd. is not responsible, directly or indirectly, for any loss or damage caused by or in connection with the use of or reliance on any content, product or service mentioned in the press release."