Malicious Digmine Monero Miner is Spreading Through Facebook Messenger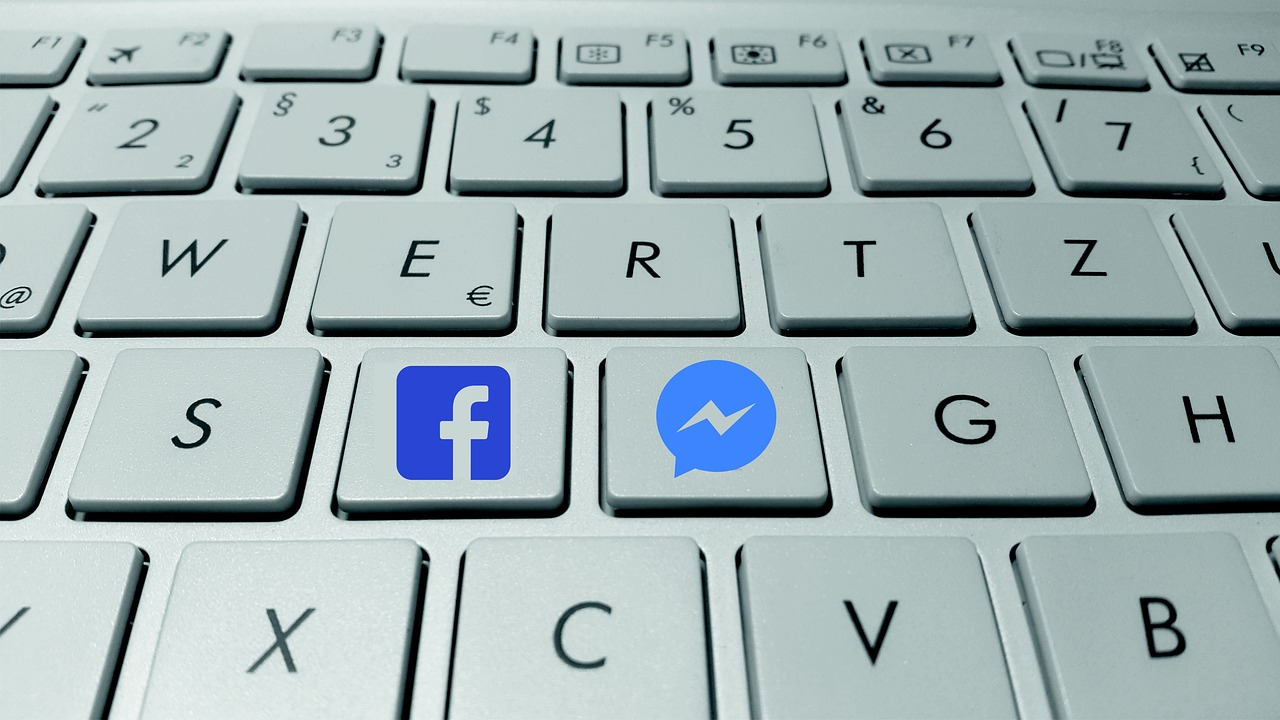 A new way for hackers to generate income using cryptocurrencies is by infecting their victim's computers with malicious cryptocurrency mining software to use their victims' computing power to mine the anonymous cryptocurrency monero. Cryptocurrency mining botnets operate by remaining in a victim's computer long enough to yield as much hashing power as required while infecting as many computers as possible. Consequently, the more computers that are infected, the higher the hash rate which in turn means high income for the cyber criminals. One such botnet that has been discovered is the Digmine Monero Miner.
What is Digmine?
Digmine is a botnet that mines monero and spreads through the desktop Chrome version of Facebook Messenger. When opened on other platforms such as mobile, the malware does not operate as it is meant to. Digmine has been discovered in countries such as South Korea, Philippines, and Thailand.
The bot is sent to potential victims disguised as a video file which is, in fact, an Autolt executable script. If you have set your Facebook account to log in automatically, Digmine uses Facebook Messenger to send links of the file to your friends.
The manipulation of Facebook currently depends on propagation. However, since the code can be updated, cyber criminals can use Digmine to take complete control of a Facebook account.
How Does Digmine Work?
Digmine downloads and then saves various components which are contained in the C&C (command-and-control) server. In addition, the bot installs an autostart registry and an infection marker.
Next, Digmine searches for the Chrome application and then launches it. It also retrieves a browser extension from the C&C server for loading. In case Chrome was already running, Digmine closes the application then launches it again through the command line to enable the malicious extension to load.
The C&C server then gives instructions to the extension to either log into Facebook or launch a bogus page to play a video. The page disguises itself as a video streaming site but it actually contains all the malware components.
The role of the extension is propagation through interacting with Chrome and Facebook Messenger. Triggers that are derived from the C&C server are responsible for propagation.
The miner module is downloaded by codec.exe. It connects to another C&C server to access the miner and the relevant configuration file.
How to Avoid Digmine and Other Crypto Mining Botnets
Cryptocurrency mining botnets are targeting social media platforms and here is what you can do to avoid these threats:
Delete the accounts of social platforms that you have stopped using because cyber criminals can use them to access other accounts linked to it.
Update your apps as soon as new versions are released. The new security features protect your device from new threats.
Create different passwords for your various social media accounts. Your passwords should also be strong.
Create a different email for your social media accounts so that if these accounts are hacked, the attacker will not access your personal information.
Verify that a news story on a social media platform is genuine before clicking on it. For instance, look out for clickbait headlines or grammar errors.
Additionally, Facebook offers tips on how to secure your account via its help centre page.
It is evident that malware threats in cryptocurrency are real and that they are effective. Therefore, ensuring that your devices and social media accounts are secure should be a priority.
You Can Now Top Up Your Mobile Phone with Bitcoin and Litecoin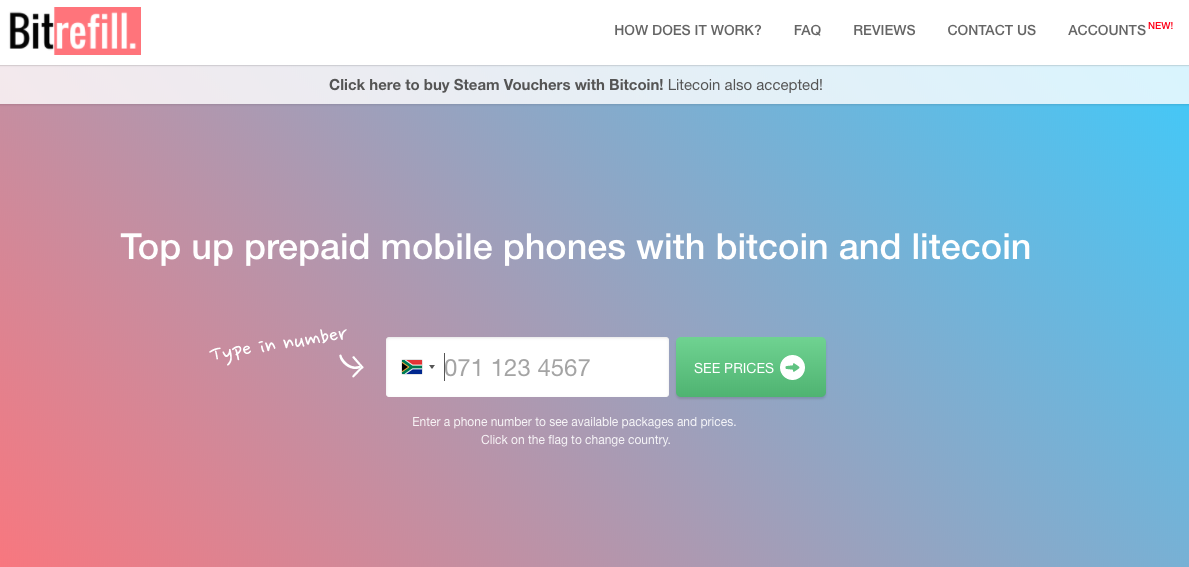 With cryptocurrencies going mainstream, more companies are finding ways in which they can leverage their use in order to boost their adoption. One such company is Bitrefill.
Bitrefill is a web-based platform that enables end users to top up airtime to any prepaid mobile phone across the globe using bitcoin. Bitrefill has recently announced that it has also added litecoin as an alternative that users can now utilise to top up airtime in light of rising bitcoin transaction fees.
Although users were able to use litecoin to purchase airtime before, the process was long and tedious. Users who opted for litecoin had to use the ShapeShift payment integration platform which needed a bitcoin transaction first. This means that users had to pay both the bitcoin transaction fee as well as that of litecoin making the transaction more expensive.
However, with their recent update, litecoin mobile recharges are now native and do not require users to first make a bitcoin transaction. In addition, purchasing airtime top-ups using litecoin is cheap, fast and work anytime, anywhere and to anyone.
How Bitrefill Works
Bitrefill is an easy-to-use platform that supports airtime top ups for prepaid SIM cards and works with more than 600 operators in 150 countries. Once on the platform, users will need to fill in their mobile numbers, choose the credit amount and pay either using bitcoin or litecoin. Once users have filled their numbers and the amount of credit, a wallet address is then generated by Bitrefill that enables users to key in the number of bitcoins that needs to be sent. Once the bitcoin network verifies the transaction, Bitrefill's servers then pay the operator. Users then get their airtime top ups added almost immediately to their phones.
This makes it easy for users to top up their phones and eliminates the need to travel long distances to purchase airtime. The news also comes at a time when bitcoin fees for payments and transactions are rising making it more expensive for individual money transfers and payments. This is due to the scalability issues that the bitcoin network is facing. With more people using the bitcoin network to send and receive the digital currency, the process of confirming transactions is taking longer and is making fees more costly.
Bitrefill's addition of the digital currency litecoin for purchases is a welcome move by cryptocurrency users who want to top up their mobile phones online.
Zimbabwean Exchange Golix Adds Ether and Bitcoin Gold to its Trading Platform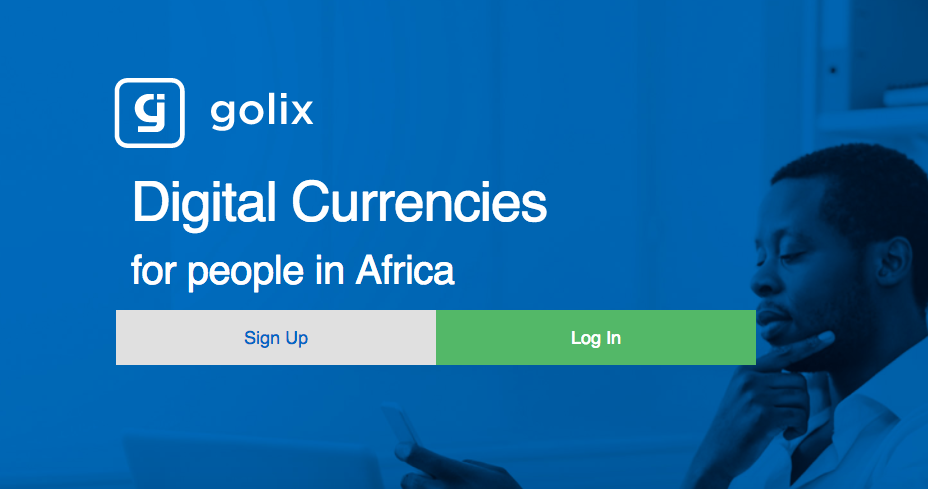 While Zimbabwe has had its fair share of political woes this year, the adoption of cryptocurrencies in the Southern African country has continued to grow. This is evident by the increasing trading volumes on its local bitcoin exchange Golix.
In a bid to boost cryptocurrency adoption in the Southern Africa nation, Golix – Zimbabwe's only local cryptocurrency exchange platform – has added bitcoin gold (BTG) and ether (ETH) to its trading platform. This brings the total number of digital currencies on the exchange to six.
In an interview with The Financial Gazette, Golix's Growth Manager, Panashe Tapera said,
"It is our belief that digital currency will form the basis of the future of finance, our mission at Golix is to bring digital currencies to everyone in Africa."
While adding Ethereum's ether is a good move considering that it tops the charts on the top ten altcoins and is popular, the case might be different for bitcoin gold.
Bitcoin Gold's Existence
The key reason for the creation of bitcoin gold was to decentralise bitcoin mining. Bitcoin gold came to be after an October bitcoin hard fork.
A hard fork is an irreversible blockchain split that occurs when there is a software upgrade that is enforced but is not supported by a segment of the network. Whenever a fork happens, a different form of bitcoin is created. In 2017, bitcoin experienced two hard forks.
Although by market cap it is a top ten cryptocurrency, bitcoin gold is not as popular as bitcoin or Ethereum globally. While the move by Golix is a smart decision and is aligned to their goal 'to bring digital currencies to everyone in Africa', the question on whether the demand for bitcoin gold will soar in Zimbabwe or not, is yet to be seen.
With about 70 percent of the population in Zimbabwe unbanked and looking at digital currencies as an alternative form of investment and a way of regaining financial control, the central bank of Zimbabwe still considers bitcoin illegal due to its lack of a legal framework.
As Golix continues to make efforts to push for adoption of cryptocurrencies, it is only a matter of time before the impact will be felt in Zimbabwe and in Africa.
Monero Miner CoinHive Has Become 6th Most Popular Malware in Circulation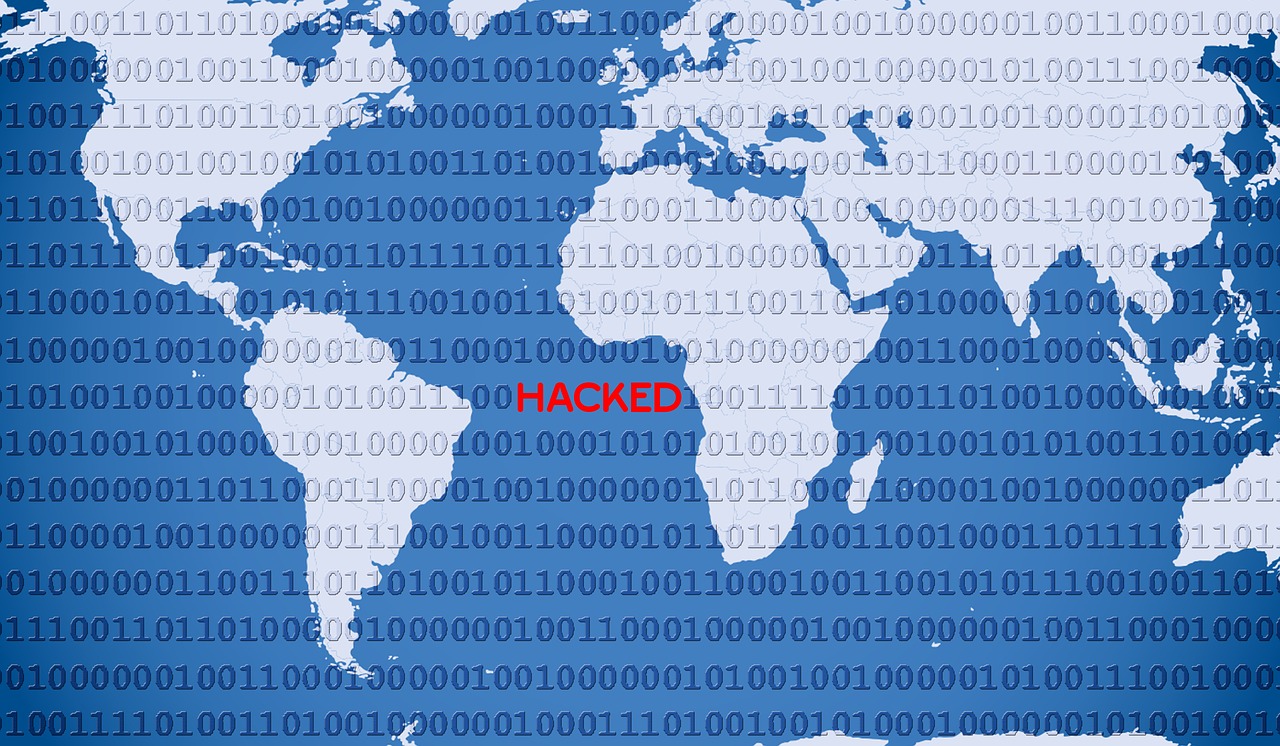 Check Point Software, a cyber security solutions provider, has affirmed that there is an increased threat from cryptocurrency mining malware.
Since October, CoinHive has become the sixth most popular malware, according to the latest Global Threat Impact Index report released by Check Point Software. CoinHive is a JavaScript program that can be embedded on websites and used to mine anonymous cryptocurrency monero (XMR).
The Threat Intelligence Group Manager at Check Point, Maya Horowitz, stated in a press release that the rise of mining malware like CoinHive shows the "need for advanced threat prevention technologies" to limit such practices and protect people from cyber criminals.
"The emergence of Seamless and CoinHive once again highlights the need for advanced threat prevention technologies in securing networks against cyber-criminals. Crypto mining is a new, silent, yet significant actor in the threat landscape, allowing threat actors to make significant revenues while victims' endpoints and networks suffer from latency and decreased performance," Horowitz said.
How CoinHive Works
CoinHive works by running the JavaScript code that mines Monero on specific websites using the processing power of a visitor's browser. Although this is a win-win situation for both the website owner and CoinHive – as each keeps a portion of the mined amount – the situation is different for the website visitor. This is because users have no idea that their processors are being used to mine monero and it slows down the computers.
Even though CoinHive is an authentic company, its cryptic method of operation makes it susceptible to abuse by spiteful threat actors.
While crypto mining has not gained lots of visibility and fame like other malware such as ransomware, this report by Check Point Software is a clear indication that it is rapidly growing. One thing that makes cryptocurrency mining attractive is the fact that it is non-intrusive and secretive. It, however, results in latency and decreased performance even though users are unlikely to pinpoint CoinHive as the cause.
Crypto mining is a great way for miners to make a profit as each code that runs on a web user's processing unit becomes the attacker's personal cryptocurrency miner.
How to Protect Yourself from CoinHive
Even as CoinHive grows in use, users need to be worried about the other three cryptocurrency miners that topped the index: Rough Ted, Locky, and Seamless.
It is important that website users protect themselves from CoinHive and other cryptocurrency malware miners. The easiest way is by blocking JavaScript-based applications from running on your web browser. This comes in handy since CoinHive uses a JavaScript code.
Users can also make regular software updates on their browsers. This will not only decrease the risks of cryptocurrency malware but other malware as well.
Lastly, users need to get an anti-virus security solution, such as Malware Bytes, that can detect and protect malicious URLs and files.