An Interview with EOS Nairobi: "We Believe that EOS is the Most Appropriate Tech for Our Community"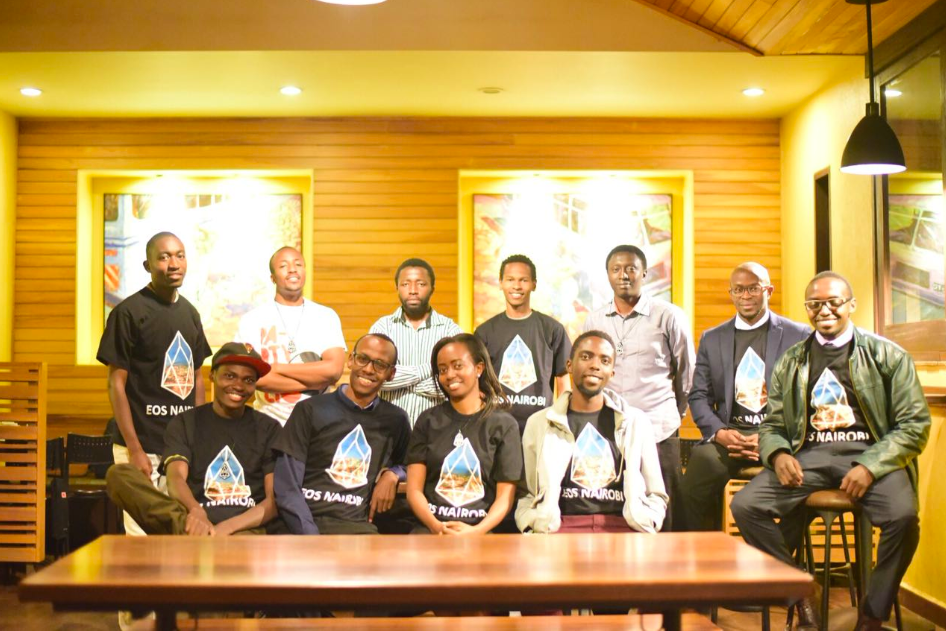 Bitcoin Africa had the opportunity to sit down with EOS Nairobi's Daniel Kimotho, George Mosomi, and Felix Macharia for an exclusive interview to discuss the projects they are currently working on and their vision for EOS in Africa.
Daniel Kimotho, EOS Nairobi's Community Lead, has a background as a business and web developer (BBIT), and he has co-founded the First Nexus Company that aims to provide solutions for companies embracing emerging technologies for their businesses.
Felix Macharia is the Head of Operations, having his background in entrepreneurship and scientific research. He and Daniel are both co-founders at First Nexus, and both are researchers affiliated with the Institute for Blockchain Studies, based in New York.
George Mosomi is EOS Nairobi's Chief Technology Officer. His background is in strategic consultancy. He is the co-founder of Capitally Blockchain, a firm that consults with companies on adopting blockchain technology.
Why Did You Decide to Launch an EOS Community Instead of, say, an Ethereum, Waves, or IOTA Community?
We found that EOS would offer greater support for decentralised applications, which could be built to enhance business and commerce through such applications. Each of these mentioned platforms has ushered in a new frontier of technology that was the best advantage in its time, and we believe that EOS is the most appropriate tech for our community currently.
What Projects Are You Currently Working on?
There are four projects; addressing health, traffic fine management, art, and enumeration.
The project on health aims to incentivise holistic living by awarding the Health Wealth token for goals attained by community members. The founder of this initiative is Jason Kunga, who founded the "Back to Nature" movement.
Joshua Nyaga has proposed a solution to incentivise efficient traffic offence management. The DApp will connect the traffic, legal system and motorists such that an offending motorist upon determination of the offence will be able to log in, accept the charge as legally prescribed, and pay a fine, out of which a 20 percent commission will go to the reporting traffic officer. This is set to promote safe driving, reduce corruption and increase efficiency in traffic offence management.
Amos Mburu proposed an art project to provide a secure platform for artists to earn directly from their clients, while significantly reducing the risk of piracy through smart contracts that create digital signatures for the art pieces, thereby ensuring each artist earns rightfully from their work.
Amos Mburu has proposed a project that seeks to leverage blockchain and graphene technology to afford effective mechanisms to identify, capture pertinent data, and enumerate people as per their geographic areas. Normal census mechanisms can be affected by bias, harsh terrain and adverse weather conditions in certain regions. If, however, other mechanisms, such as mobile proliferation are leveraged, it is possible to reach more people accurately.
What is Your Plan for EOS Nairobi?
The EOS Nairobi community is set to grow steadily through its educational and incubator program whose main aim is to build capacity and develop skills among software developers, entrepreneurs, and people who are ready to take advantage of blockchain technology for business development. The demand for such skill is already quite high across various sectors, so EOS Nairobi will aim to bridge that gap.
This incubator initiative is being facilitated in partnership with Techno Brain and Strathmore University, as the partnerships in that initiative are vital in creating an enabling ecosystem for businesses leveraging blockchain technology.
As more companies and businesses seek alternative means of financing, such as digital tokens, as seen in the last year with billions of dollars raised in initial coin offerings (ICOs) or token generation events (TGE), it is evident that there is need to ensure proper mechanisms and standards are put in place to ensure that these businesses deliver sustainable value, otherwise, there is risk of businesses collapse post ICOs and monetary loss.
EOS Nairobi plans to develop a framework in partnership with other organisations to consult, guide and benchmark best practice for businesses seeking to raise funds for operations and scaling through token generation events. Two such projects are underway.
What Role Can EOS Play for Africa?
EOS, as an open source technology platform, is a powerful decentralised infrastructure. Its core vision is to secure life, liberty and property. Among its core principles is the value of community, and one of Africa's unique strengths is that of community. In any African country, one cannot miss a sense of community. You are, therefore, likely to find people innovating solutions based largely on community needs. Furthermore, questions on property ownership and inheritance are quite sensitive in Africa. EOS can play a significant role in propelling technological innovation for Africa's communities to secure life, economic liberty, and property ownership.
Moreover, EOS can open up the next frontier of social enterprise initiatives, as it would be easy to track results and impact quite efficiently. EOS offers a high transaction rate per second, 10-100,000/sec; easy-to-use interfaces for people, no transaction fees and it provides for scalability to support all those transactions on the network. EOS has the potential to spark a multiplier effect for development, social transformation and social impact in Africa.
As these innovations come up and their impact is assessed over time, it is likely that Africa's developmental potential will be significantly opened up for generations to come, because as it begins with the youth and first adopters, it will be unstoppable.
What Are Your Thoughts on EOS for the Future?
EOS as a project is set to launch the next frontier of technological development globally. Much in the same way that with improvement in internet accessibility and upgrades from 2G to 4G and now 5G, we were able to see the evolution of technology from email, to search engines, to mobile applications and now IoT being applied to multiple industries seeking to improve communication, security, manufacturing output, efficiency, leisure and other goals, we will see progressive evolution of innovation and initiatives for commercial and social impact.
EOS will be a gateway for innovation, increasing awareness of needs, problems, and potential solutions.
vCargo Cloud to Implement Blockchain-Based Electronic Certificates of Origin in Kenya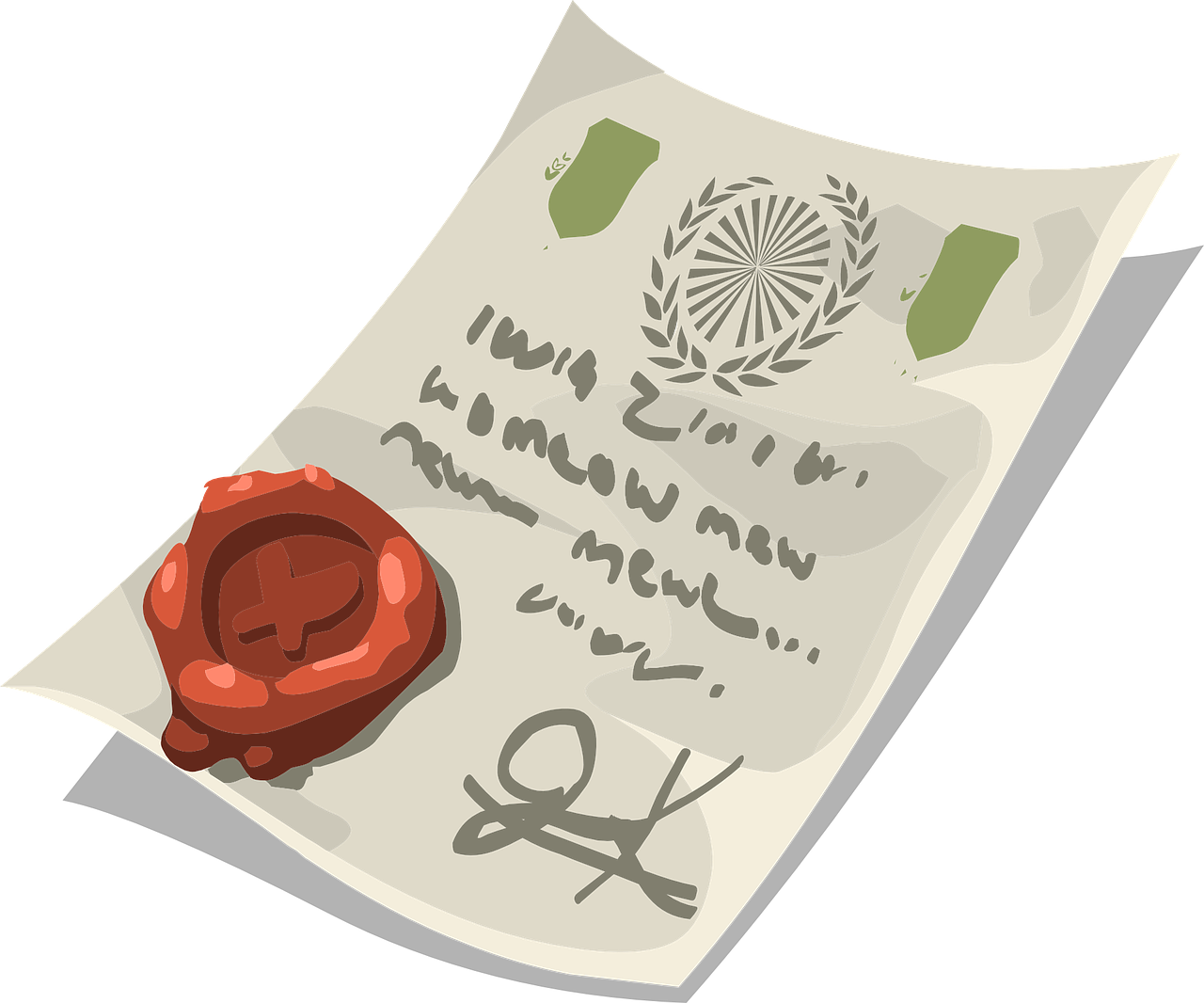 Fintech company vCargo Cloud (VCC) has partnered with the Kenya National Chamber of Commerce and Industry (KNCCI) to roll out blockchain-based electronic certificates of origin (eCOs) in Kenya to modernise a vital part of the country's trade facilitation processes. The eCO platform by VCC utilises the blockchain, which will make it easier for various stakeholders to authenticate certificates.
Speaking of the partnership, VCC said that the partnership with KNCCI is proof that their blockchain-based platform is disruptive and allows for instant verifications of the eCOs, which results in improved efficiency, security and transparency in the authentication of trade documents. The move also comes after VCC unveiled a similar blockchain-based solution in Singapore in May.
An electronic certificate of origin (eCO) is an international trade document that certifies that goods in any given shipment have been manufactured from said country. Customs and traders usually request for eCOs in order to verify goods while banks request the same, among other documents, that are used in any trade finance transaction.
In an interview with GTR, Desmond Tay, VCC's CEO said that their blockchain-based platform would be slightly tweaked to the needs of the KNCCI but it is similar to the one in use in Singapore. He went on to say: "After the success in Singapore, we have been trying to bring the blockchain eCO solution to other places around the world. We are in discussions with a few chambers in Africa and Southeast Asia and expect to see further expansion soon."
Kenya was the next launch country for VCC seeing that they have an office in Nairobi according to Tay. VCC is also in talks with several other countries in East Africa as well as chambers in Japan, Myanmar and Sri Lanka regarding implementing its platform in those countries.
VCC is, however, not the only company rolling out blockchain-based solutions that are meant to boost trade in the African market. Two months ago, IBM Research, in partnership with Twiga Foods, launched a blockchain-enabled microcredit solution to offer loans to informal and small businesses within Nairobi. Blockchain startup Wala and trade platform Black Commodities have also joined efforts to unveil a cryptocurrency product financing solution that will provide 50,000 small-scale farmers in Africa with loans worth $10 million.
Bancor Set to Launch Blockchain-Based Community Cryptocurrencies in Kenya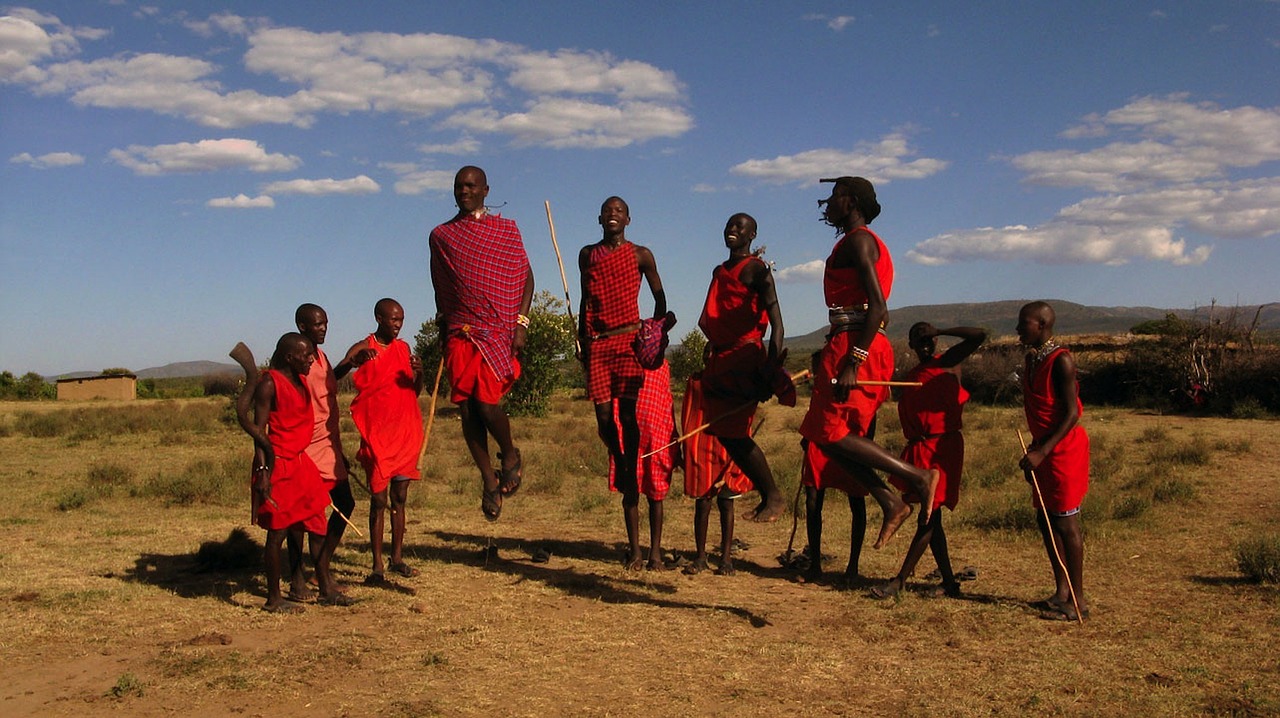 The Bancor Network has announced plans to launch a network of blockchain-based community currencies in Kenya. The launch of community cryptocurrencies is meant to help curb poverty through the stimulation of both local and regional commerce as well as increased peer-to-peer collaboration.
This new project will enable communities within the East African nation to create and manage their own digital tokens, through the utilisation of blockchain technology, thereby, closing the barriers that have historically existed to prevent the use of community currencies.
Will Ruddick, Bancor's new Director of Community Currencies, will manage the project from Nairobi where he has lived for over a decade. He also runs a non-profit foundation known as Grassroots Economics, which oversees community currency programs in six different locations in Kenya that serves more than 1,000 local businesses and 20 schools. Ruddick, together with his team, will make use of the Bancor Protocol to expand Grassroots' existing paper currency system into a blockchain-based network that intends to decrease poverty and build stable markets through the use of local currencies. Ruddick said:
"When communities have the same right as nations to create and manage currencies, they will unlock their full potential."
Co-founder of Bancor, Galia Benartzi, said in a press release: "We have seen the crypto world generate roughly $400 billion for new currencies, and we believe the same mechanics can be applied to help communities create wealth on a local level through the use of blockchain-based community currencies that fill regional trade gaps, enable basic income and food security, and promote thriving local and interconnected global markets."
Bancor's Project Plans
Bancor will be seeding its first currencies by donating some of the capital it raised during its $153 million token sale in June 2017. The Bancor Network enables anyone to create digital currencies that contain one or more balances in a connected currency. This allows integrated currencies to be replaced with one another without the need for a counterparty. The currencies also have built-in mechanisms that are built to algorithmically calculate prices based on the supply of the currency and adjusts effectively to its use.
The Bancor Network is already being utilised daily to process more than $20 million conversions in digital currencies and is now set to be rolled out to disadvantaged communities across Kenya.
Plans for the launch of the project include:
First pilots in the two largest slums in Kenya: Kibera and Kawangware.
Grassroots will leverage its network of local businesses network to circulate the currency by giving discounts and additional benefits to customers who use it in their transactions.
As more people buy and hold the local currency, its market cap is expected to increase, hence create wealth and purchasing power for its holders.
Anyone will be able to buy and sell the community currencies (including community members) using other digital currencies or major credit cards with transactions processed via the open source Bancor Protocol, enabling users worldwide to support the communities from afar.
A balance in a stabilised "parent" cryptocurrency still under development will – at the start – be pegged to the Kenyan Shilling (KES) and allow for exchanges between the network of local currencies at algorithmically calculated prices.
Impact Investing Tools
In an attempt to build an alternative Grassroots Economics community currency network in Kenya about eight years ago known as "Bangla-Pesa", Ruddick, an American-born physicist, was jailed by the Kenyan authorities. He would later relaunch the community currency network in partnership with the government of Kenya. Both he and the Bancor team have been vocal on the potential of community currencies to curb global poverty using a bottom-up approach for sustainable economic development.
This project is part of growing efforts from a wave of blockchain startups to use blockchain technology, smart contracts, and cryptocurrencies to build the next generation of aid and impact investing tools.
Tanzanian Blockchain Community to Hold First Blockchain Event on June 30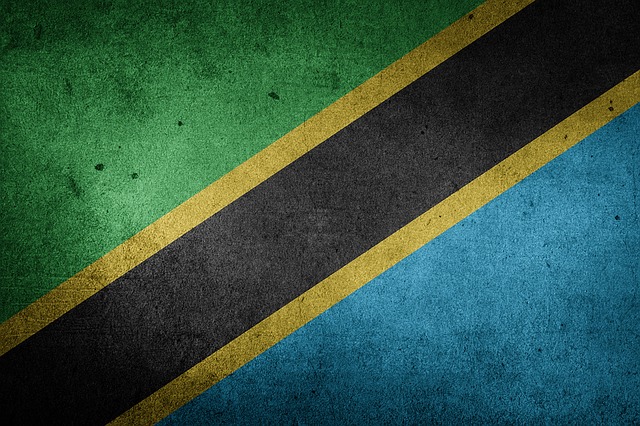 The Blockchain Tanzania Community has organised the first blockchain event in the country to be held on June 30, 2018, at the University of Dar es Salaam from 10 am to 1 pm.
The event will be a commencement seminar where Blockchain Tanzania will share its objectives, vision, and mission with the public and other stakeholders.
The Blockchain Tanzania Community brings together professionals, companies, academicians, and regulators such as the Tanzania Revenue Authority (TRA) and the Tanzania Communications Regulatory Authority (TCRA).
The organising chairman Rutazaa told BitcoinKe:
"As a community, we aspire to create an environment where youths will be inspired to engage and learn, investors favoured to invest, and regulators encouraged to fairly regulate, so blockchain, for what it is, can revolutionise our country."
Tanzania is joining the ranks of other East African countries such as Uganda and Kenya that are embracing blockchain technology. For instance, Uganda is set to establish a blockchain taskforce while Kenya already has a functioning taskforce.