Meet Africa's Youngest Blockchain Entrepreneur: Token Media's Elisha Owusu Akyaw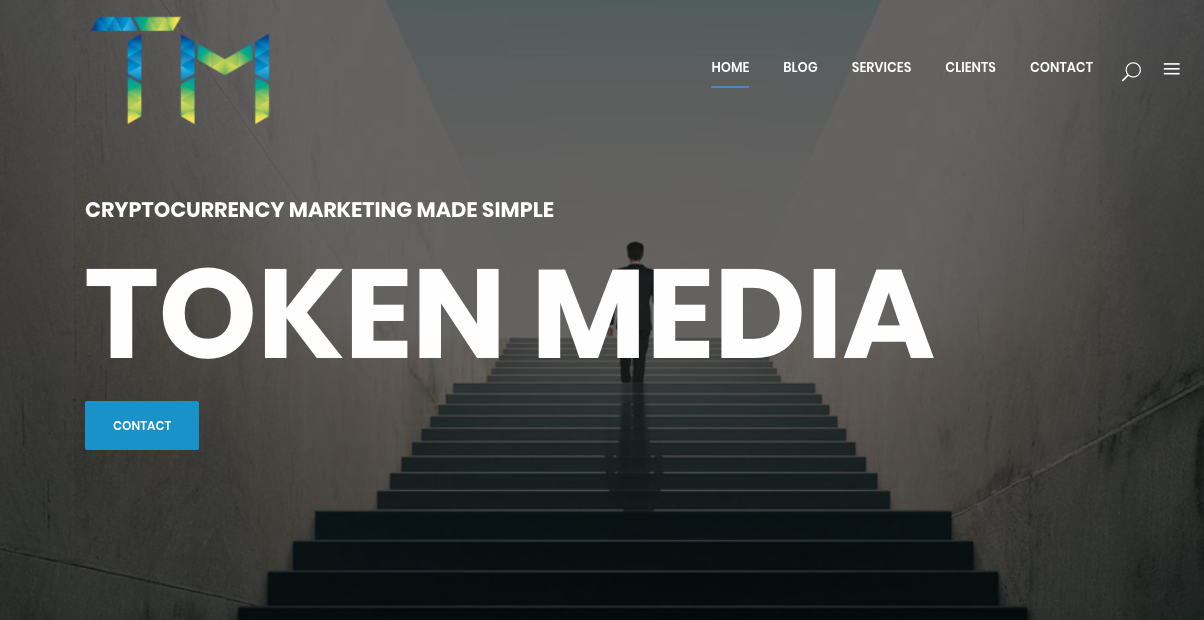 In Africa, the number of entrepreneurs working on cryptocurrency and blockchain businesses is on the rise due to a growing global appetite for blockchain-based solutions and crypto-commerce. An example of this would be the story of Africa's youngest blockchain entrepreneur, Elisha Owusu Akyaw.
Becoming a Blockchain Entrepreneur at a Young Age
Elisha is the founder and CEO of Token Media, a Ghana-based cryptocurrency marketing company. Founded in 2017, the company aims to assist new and existing blockchain projects to reach their target audience using global best practice marketing solutions.
Interestingly, most people would agree that Elisha does not fit the profile of your typical entrepreneur. The 16-year-old is looking to carve his own niche in advertising with a particular focus on blockchain projects, at a time when his peers are mostly concerned with school or other social activities. He first came across cryptocurrencies on TV, fell in love with the technology and decided the opportunities presented in the space were too good to be ignored.
About what developed his interest in cryptocurrencies he mentioned this in an interview with BitcoinAfrica.io,
"I got into the cryptocurrency space after I saw a news item about bitcoin on TV and then decided to check it out. The idea of financial freedom and an entire economy based on the blockchain appealed to my curiosity, which caused me to investigate about bitcoins and cryptocurrencies as a whole. After research, I then looked at how I could apply my skills in the field and later joined the DASH community and started the first DASH commercial blog."
Establishing his Mark on Blockchain Advertising with Token Media
Elisha's foray into digital currencies could not have been at a more opportune time when big players like Goldman Sachs and Google recognise the untapped potential of blockchain technology. Meanwhile, startups are developing other uses for blockchain technology to secure information from tampering and allow users to access the entire record of transactions.
Elisha identified the need for PR services for established companies as well as new market entrants. With this in mind, Token Media was conceived. He states his inspiration for starting the company was,
"I watched a lot of cryptocurrency related videos and I remember watching one that spoke about bringing businesses from other industries into the blockchain industry, which got me thinking about a PR solutions company. After the boom of ICO's and the popularity of cryptocurrencies, the need for proper marketing services in the space has become very important which lead to the birth of Token Media. Our solutions are unique because we blend affordability and quality."
Token Media offers a variety of services primarily in public relations, ICO marketing, and social media management. Under public relations the company creates, publishes and distributes press releases, working with notable partners such as BTC Manager, Merkle, and Hongico just to name a few. With ICO marketing, the core activities are public relations and investor relations. Social media management involves spreading the message about various blockchain projects on popular social media channels.
According to Elisha, the company which began operations in June last year has so far worked with several clients such as PIVX, Komodo, Local World Forwarder, and SmartCash. Token Media has helped raise over $40 million in token sales through its marketing services and has worked with cryptocurrencies with a combined market capitalisation of over $1 billion.
While this may seem impressive for a company less than a year old, for Elisha this is just the beginning,
"In the future Token Media aims to be more than a marketing solutions firm. We are working on new projects that include an initial coin offering startup platform, content distribution, and creation on the blockchain and a blockchain related content platform that integrates all media formats," he said about his future plans.
Challenges Faced and Advice to Aspiring Entrepreneurs
However, a journey into entrepreneurship is not without its hiccups and blockchain businesses are no exception. For Elisha, a persistent problem has been the presence of few platforms in Africa with cryptocurrency integration which makes moving money around quite hectic. Until recently he couldn't find a decent cryptocurrency exchange in Ghana that offered excellent services with reasonable fees.
With cryptocurrency adoption in the continent still at its infancy stage, most Africans have to contend with international peer-to-peer exchanges like Localbitcoins and Remitano to buy and sell cryptocurrencies. While the exchanges support millions of dollars in trades every day, users are often faced with above market rate prices when buying bitcoin and other digital currencies. Lately, though, we are seeing more localised exchanges coming up across the continent that supports local currencies.
However, the biggest challenge according to Elisha has been unpredictable nature of market regulators. He says,
"Another problem that is getting bigger is the silence on the part of most governments on the continent on the regulation of cryptocurrencies. Regulators on the content seem not to understand the fundamental concepts of blockchain technology and may take rushed decisions that will hamper the growth of the blockchain industry in Africa. As an entrepreneur, it makes it hard for me to plan with this high level of uncertainty at play."
The reality is the legal status of cryptocurrencies remains undefined in most African countries with regulators regularly sounding warnings against its use. The lack of a policy framework pertaining to digital currencies creates an environment of uncertainty for blockchain enterprises and hampers digital currency innovation across the continent. Hopefully, African governments which are more receptive towards blockchain technologies will involve stakeholders like Elisha in coming up with structures that can assimilate cryptocurrencies into local ecosystems.
For now, the Accra-based entrepreneur has split his time between growing Token Media and his studies. His advice to other young aspiring African cryptocurrency entrepreneurs is:
"There is a lot to be done in the blockchain space in Africa. Identify the problems around you, fix the problem and you will have a winning project or product in your hands. Let's all work together to bridge the gaps on the continent, educate the masses and help the continent grow."
Ghana's Securities Exchange Commission (SEC) Warns Public About Investing in Crypto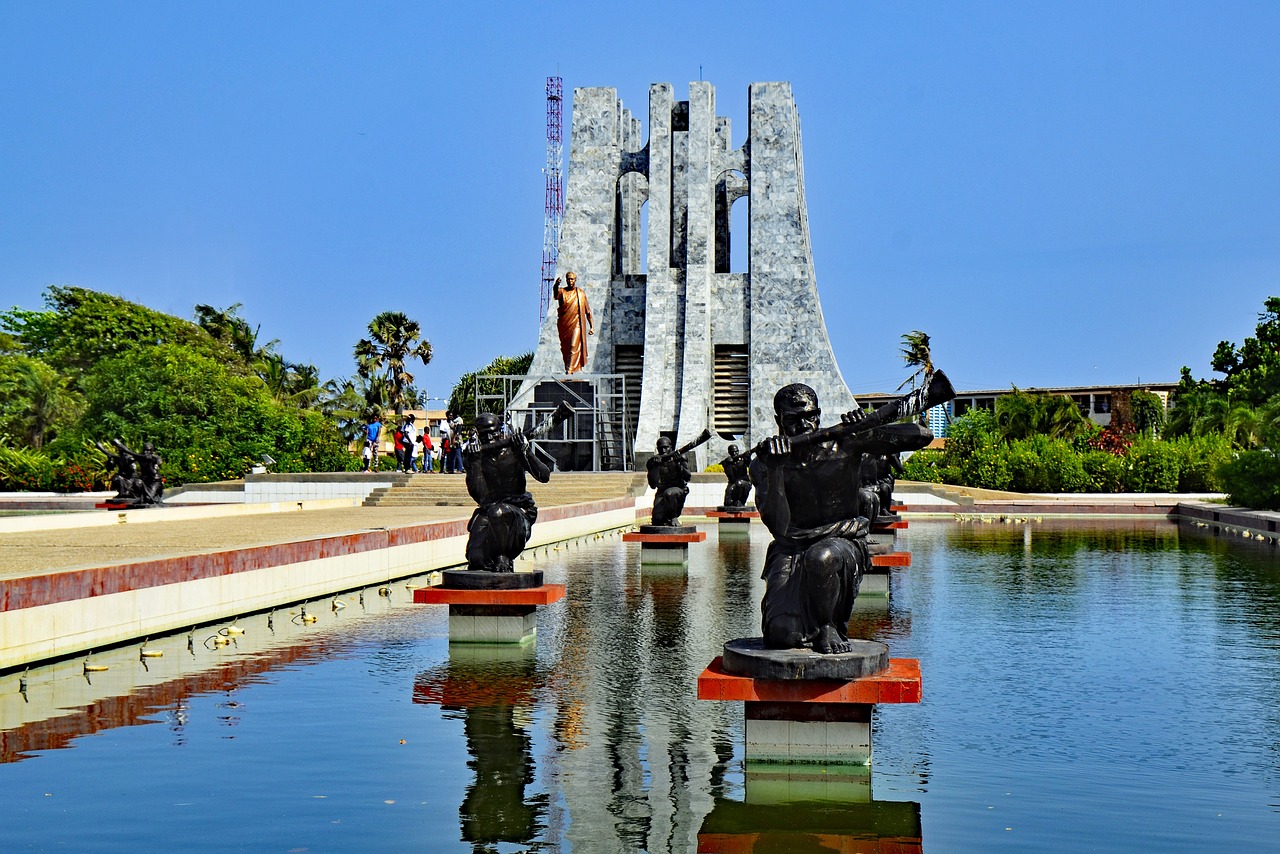 In a recent statement, the SEC of Ghana has warned the populace against investing in cryptocurrency and crypto-related investment schemes. This warning comes amidst a growing concern of the Security and Exchange Commission (SEC) about how Ghanaians are diving head first into the cryptocurrency market.
SEC Warns About Crypto
The Director General of the SEC, Rev. Daniel Ogbarmey Tetteh, signed an official statement released by the Commission that cautions the general public about cryptocurrency trading and all crypto-related activities as these are not regulated by the Securities Exchange Commission reports News Ghana. 
"[Cryptocurrency investments] offered by unregistered and unlicensed entities on digital online trading platforms with promises of high returns on investment are not sanctioned nor registered by the SEC", the statement read.
The Commission's statement further read:
"The SEC wishes to inform the general and investing public that none of these cryptocurrencies is recognised as currency or legal tender in Ghana. The platform on which they are traded are not also licensed nor regulated by the SEC. The SEC would like to make it clear that it does not currently regulate these types of products offerings and their accompanying online trading platforms or Exchanges. Members of the general public who are investing or intend to invest in such currencies or assets may be doing so at their own risk and can in no way be protected under the Securities law regime in Ghana."
Currently, digital asset trading remains a regulatory and legal grey area in the West African nation. Whereas the SEC has stated that it is presently not in support of or regulating cryptocurrencies, it also has not stated that cryptocurrency trading is illegal.
The regulator only mentions that they are "unregistered, unlicensed, and unregulated under the Securities Law of Ghana". Thus, this can be very much regarded as a "disclaimer" on the part of the regulatory body to the public to sensitise them that trading in cryptocurrencies in the country presently is only done at one's own risk.
Botswana Receives its First Bitcoin ATM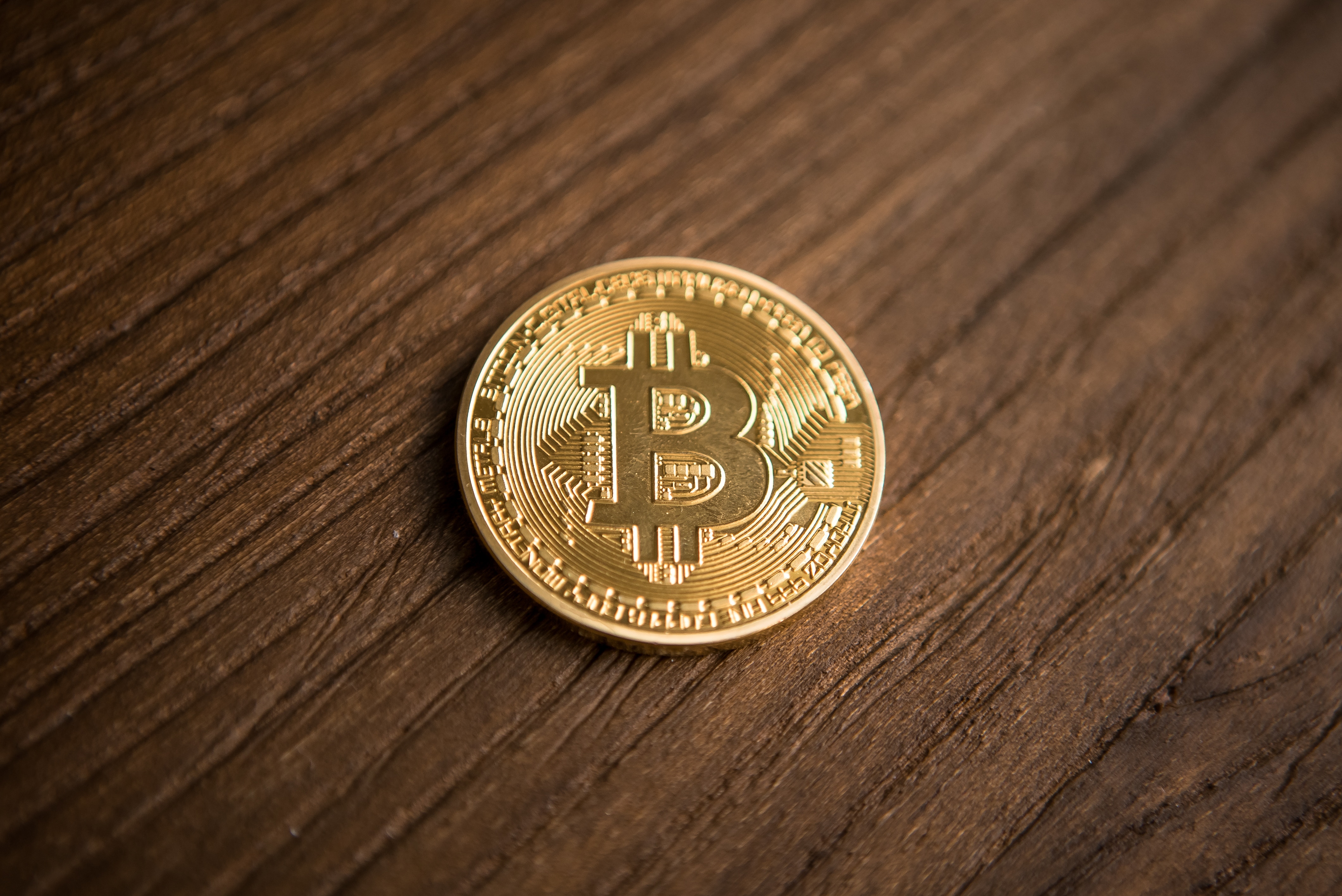 A startup in Botswana recently launched the country's first bitcoin ATM in a shopping mall in the country's capital Gaborone.
Botswana's First Bitcoin ATM
According to a report by Business Times, the new bitcoin teller machine, which is Africa's tenth bitcoin ATM, is located in Gaborone's city centre in a large shopping mall.
The company hopes that its bitcoin ATM will gradually increase the use of cryptocurrency in the city. Also, given the many negative stories surrounding cryptocurrencies, transactions without human interactions could be an attractive option to potential customers.
"We have been working tirelessly to make it easier for Batswana [people of Botswana] to buy cryptocurrencies and now we are bringing simplicity, convenience, and trust to the cryptocurrency purchasing experience," said Express Minds' Director Brose Watlala.
Mr. Watlala further states that the machine has a maximum daily transaction limit of around $5,000 and is the fastest, most convenient way to currently buy bitcoin in Botswana. Since there are no local cryptocurrency exchanges in the country, the local bitcoin community will likely benefit from the new bitcoin ATM.
The Future of Bitcoin ATMs
Botswana's government has paid negligible attention to digital currencies with its central bank not having made any official comments on cryptoassets or the blockchain. Currently, there are no clear rules and regulations around the legality of bitcoin and other crypoassets in the African nation. That means that the new bitcoin ATM may or may not last a long time should the country's regulatory position towards bitcoin change.
As for now though, Express Minds use their newly launched bitcoin ATM to teach more people about bitcoin and the crypto world, which could go a long way in helping the country's progress in crypto adoption.
Kenya's Regulatory Sandbox Will Not Accommodate Cryptocurrency Firms Says CMA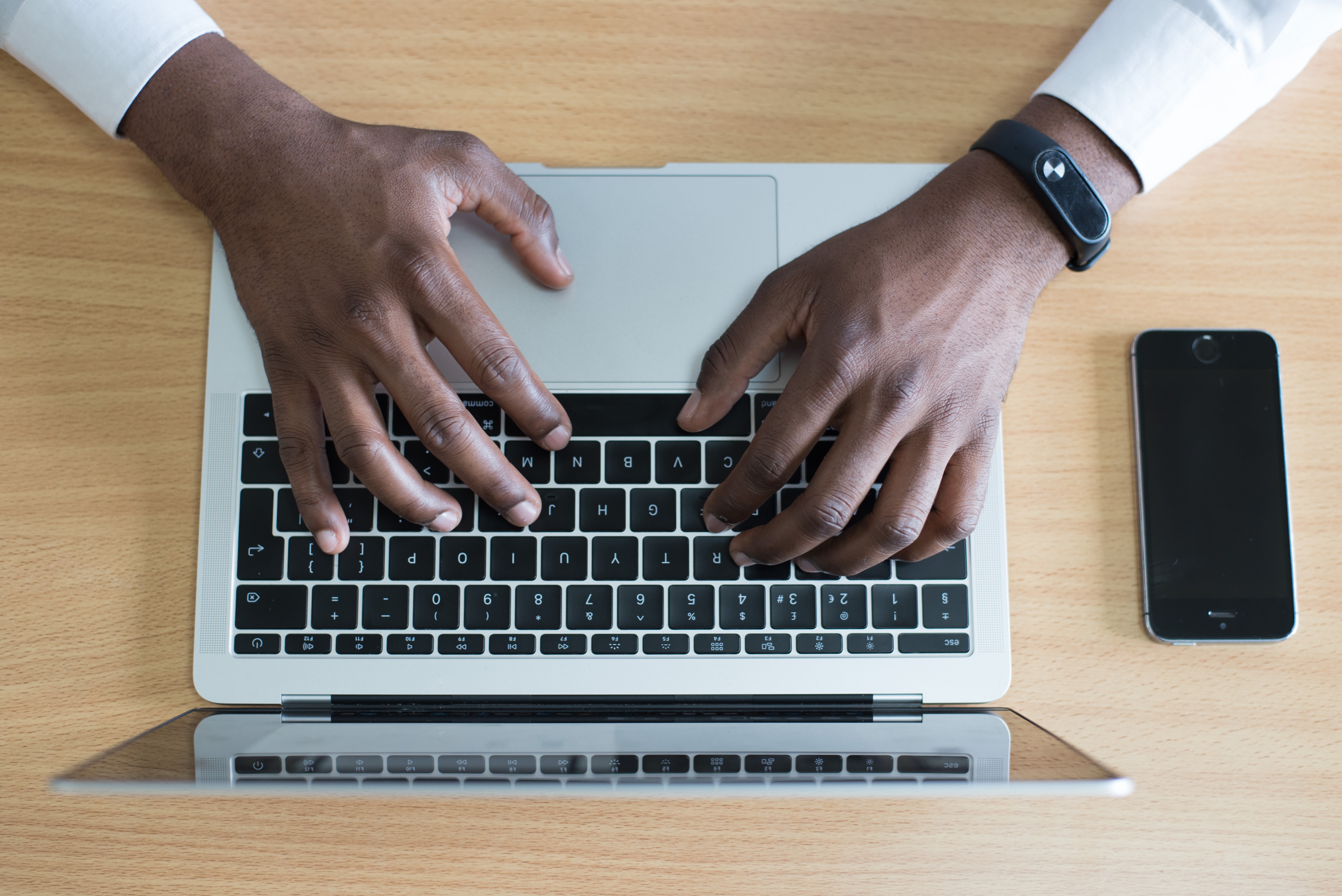 Kenya's financial regulator, the Capital Markets Authority (CMA), announced that the new regulatory sandbox will not accommodate blockchain firms dealing in cryptocurrencies.
The Regulatory Sandbox in Kenya
"[…] Blockchain firms will be considered so long as they are not dealing with cryptocurrencies since the CMA's mandate does not extend to currency. The CMA regulatory sandbox can only serve financial innovations that are directly within the regulatory perimeter of the CMA." said the Capital Markets Authority's chief executive Paul Muthaura, according to a report by BusinessDailyAfrica.
The new regulatory sandbox aims to offer a controlled environment for fintech firms to innovate and create financial products that protect the interests of consumers.
The regulatory sandbox has so far received interest from 70 firms that want to join. Most of these firms are in the payments sector while others are crowdfunding platforms in the real estate and health sectors. In addition, some of these firms are from outside Kenya.
The CMA recently held a validation exercise with the 70 firms of the opinions received from the public regarding the new laws guiding the sandbox. Before this, the regulator had requested for public feedback regarding the sandbox's regulations.
In April, the Authority will issue the final guidance notice to anchor the regulations into law before officially launching the sandbox in May.
An Anti-Crypto Regulatory Space
In the past, the Capital Markets Authority and the Central Bank of Kenya (CBK) have warned Kenyans to avoid participating in initial coin offerings (ICOs) and trading in cryptocurrencies respectively. These warnings were issued because investing in ICOs and cryptocurrencies poses a high risk to consumers.
"There are risks associated with cryptocurrency particularly on consumer protection, fraud, hacking and loss of data and they are prone to be used as pyramid schemes," the CBK governor, Dr. Patrick Njoroge asserted in 2018
In one of its 2018 soundness reports, the CMA recommended that a special body be created to oversee cryptocurrencies and ICOs. The report stated: "There is a need for regulators to devise a common approach towards handling issues revolving around cryptocurrencies and ICOs. A joint workgroup by financial sector regulators could be put in place to tackle issues around cryptocurrencies and ICOs."
In light of the upcoming regulatory sandbox, Kenyans could benefit from the platform since the market is currently flooded with fintech solutions, especially those in the mobile lending sector, which are high-risk.