Is DasCoin the Next Crypto Scam Preying on New Digital Currency Users?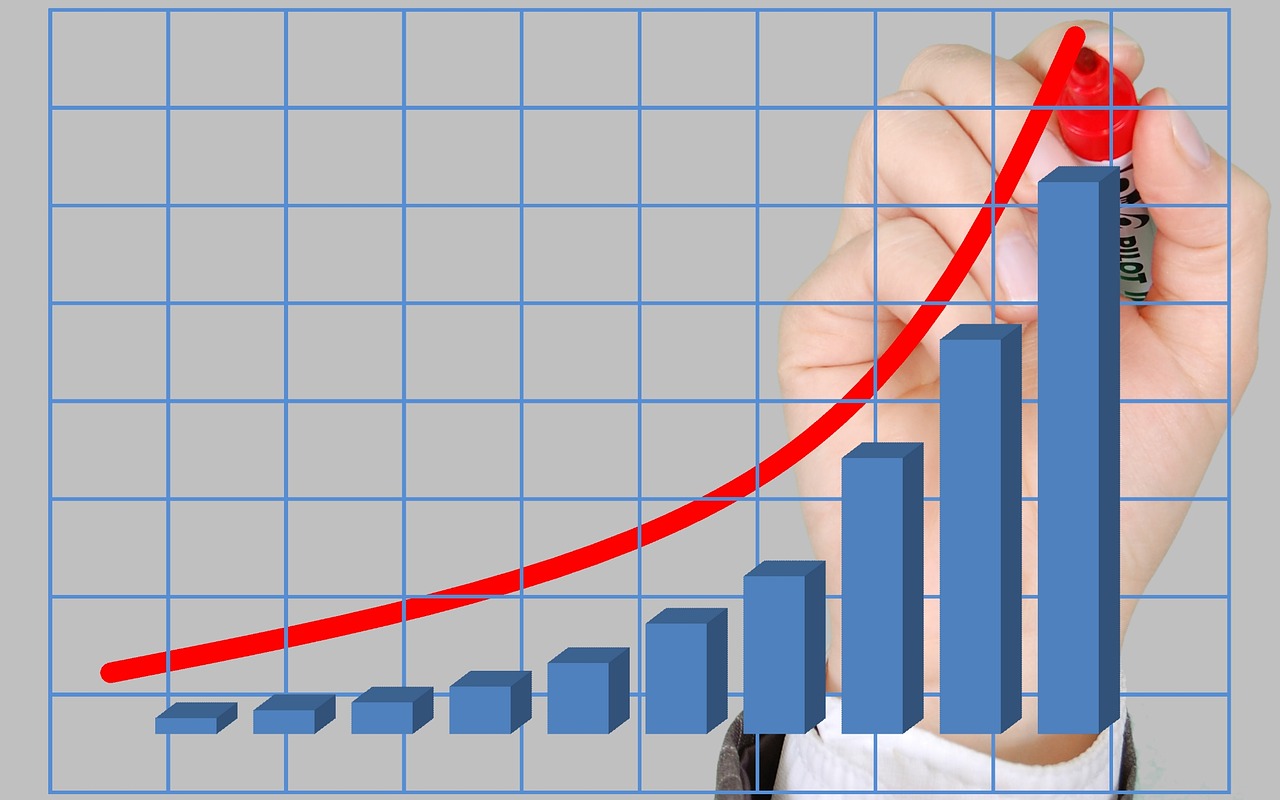 As cryptocurrencies continue to grow in popularity, more and more digital tokens and currencies continue to launch. One such digital currency is DasCoin, which was launched in 2017. While many have invested in DasCoin, just as they have with other cryptocurrencies, it now appears that DasCoin – a multi-level marketing (MLM) company – may be a scam preying on unknowing cryptocurrency newcomers.
Calling itself the "currency of trust", DasCoin is a "cryptocurrency" operation that seemingly works effectively in the same way as the disgraced pyramid scheme OneCoin. Anyone looking to invest in DasCoin can do so through DasCoin's NetLeaders. The main role of the NetLeaders is to "educate" people and spread the news about DasCoin to influence more people to join its network and secure their own NetLeaders licenses, which range from anywhere between €100 to €25,000. The license subscription fee is paid using fiat currency. For any "investor", a license is their entry point and the higher their investment, the more cycles they are able to get to increase the amount of DasCoins they can earn.
In one of its promotional videos, DasCoin introduces its team of "NetLeaders" who include a Ugandan government senior official and advisor to the president, a financial advisor, a university professor and an entrepreneur. The company claims that the team has already started implementing solutions on the DasCoin blockchain, such as smart contracts, record keeping, a utility value chain, and remittances.
DasCoin's activities in African villages, where it purports to give access to utilities like clean water and electricity, seem to be an effort targeted at luring unsuspecting people into what can only be described as a pyramid scheme.
How Digital Currencies Work
Cryptocurrencies were established to give people the freedom to make financial transactions without the need for a financial intermediary. They run on decentralised networks that allow individuals to electronically exchange money just the way they would an email. These peer-to-peer transactions are processed over a blockchain network, happen almost in real-time and can be done by anyone with an Internet connection without having to pay money to become an affiliate.
However, this is far from how the DasCoin "cryptocurrency" operates as it only works within its own DasCoin "Blockchain Technology" network.
How DasCoin Works
Contrary to how actual cryptocurrencies work, DasCoin requires those willing to invest – affiliates – to purchase licenses from the NetLeaders. As such, affiliates earn money when the members they "educate" invest in DasCoin. Affiliates are encouraged to invest anything between €100 to €25,000 and, in return, receive between 1,265 and 373,750 cycles of up to three upgrades. The cycles are the basic building blocks of the DasCoin Blockchain Technology. An upgrade gets triggered when the cycles converted into DasCoins goes below 50 percent efficiency from a starting point of 100 percent efficiency.
The NetLeaders affiliates are the only people who hold the DasCoin cryptocurrency while DasCoin's internal value is regulated by DasCoin. The investor contributions are made to the DasCoin "portfolio manager" who is in charge of the whole operation. However, it seems that the work of the "portfolio manager" is to steer clear of real investment ventures and, instead, transfer money from one client to the other as there is no visible course of action by the company to generate any revenue for its "investors".
Judging by the setup of its operations, DasCoin looks like a typical Ponzi scheme that is built in a way that the first investors recruit more investors who are required to recruit additional investors for earlier investors to make money.
Typical of similar schemes, investors are lured into the schemes by the pretense of being educated on the evident opportunities that will provide them with a chance to acquire wealth quickly. In DasCoin, this is through the money that is generated from the DasCoin NetLeaders who then recruit affiliate investors. Similar to the fraudulent MLM OneCoin network that collapsed recently, DasCoin basically operates the same way suggesting that it is more of a scam than a "currency of trust". The DasCoin model with varying upgrades and cycles as shown below:
Standard – invest €100 EUR and receive 1265 cycles and 1 upgrade
Manager – invest €500 EUR and receive 6325 cycles and 1 upgrade
Pro – invest €2000 EUR and receive 27,600 cycles and 1 upgrade
Executive – invest €5000 EUR and receive 74,750 cycles and 2 upgrades
Vice-President – invest €12,500 and receive 247,500 cycles and 2 upgrades
President – invest €25,000 EUR and receive 373,750 cycles and 3 upgrades
People Behind DasCoin
DasCoin's CEO and founder, Michael Mathias, has been previously linked to the OneCoin MLM pyramid scheme that went bankrupt. In a video addressing his involvement in OneCoin, Mathias admits that he got curious about cryptocurrency after seeing the OneCoin model which he calls "interesting".  He further states that he scheduled meetings with the people behind OneCoin as part of his research to understand the model better and even bought some of the packages OneCoin was offering.
In September 2017, Malta Today ran a piece on Mathias after he was seen on a picture with Maltese Prime Minister Joseph Muscat, which suggested that DasCoins is an offshoot of OneCoin and runs the same fraudulent business model. Mathias responded by referring to the article as "fake news" and stated he has no affiliation with OneCoin. However, according to Behind MLM, he was named as one of the hosts at a OneCoin launch event in the U.S. in 2015.
Mathias has once also termed the OneCoin model as a strong marketing model that he wanted to protect and was the motivator behind starting DasCoin. This would suggest that DasCoin was not designed to be the "currency of trust" it claims to be but was instead designed to carry on the OneCoin MLM legacy in a new format. If not, why develop something that is so similar to a model that made thousands of investors lose their money with lies of earning more money?
Is DasCoin a Scam?
A user by the name of "tmpf" wrote about DasCoin in the Bitcoin Talk Forum: "[DasCoin is a] virus as in contagious and dangerous scamming methods, not as in malware on your hard disk. The Onecoin model of bullshit "cryptocurrency" married to a hard sell MLM pyramid is attracting several copycats, Leocoin, Capricoin, Swisscoin and Swiscoin amongst many others…Gullible real "investors" soon realise they are locked into the scheme and all they have bought is promises of Da Moon from chronic MLM promoters like J Ryan Conley and the Onecoin Mafia. The latest in this shower of shit is DAScoin, operated by Coinleaders, a Singapore/Dubai/Hong Kong based collection of MLM veterans."
In addition, an article on Steemit by "cryptoviking" gives an in-depth review on why DasCoin is very likely a scam. And he is not the only one. Ethan Vanderbuilt also wrote an article detailing why DasCoin is a scam and why people need to keep away from it. Both authors have received both positive and negative feedback on their articles with the majority of the criticism coming from people who have a stake in DasCoin.
While there are some who view MLMs as an honest investment opportunity, research has shown that in such businesses, participants tend to lose most of their invested funds. This has especially been the case in the cryptocurrency space. Those who benefit from such schemes are the founders and those on the top of the pyramid who control the money and when the network has grown and they have cashed in, cry foul by going bankrupt or claiming a hack and not paying out the promised returns to investors.
DasCoin's framework is nothing new as it is based on the same type of MLM operation that was used by pyramid schemes such as OneCoin, MMM, and BitConnect before they collapsed leaving their victims with millions of losses. As an investor, you should always be cautious and conduct thorough due diligence before making any investments, especially when they involve aspects of multi-level marketing.
LocalBitcoins Review: Pros and Cons of Buying Bitcoin on LocalBitcoins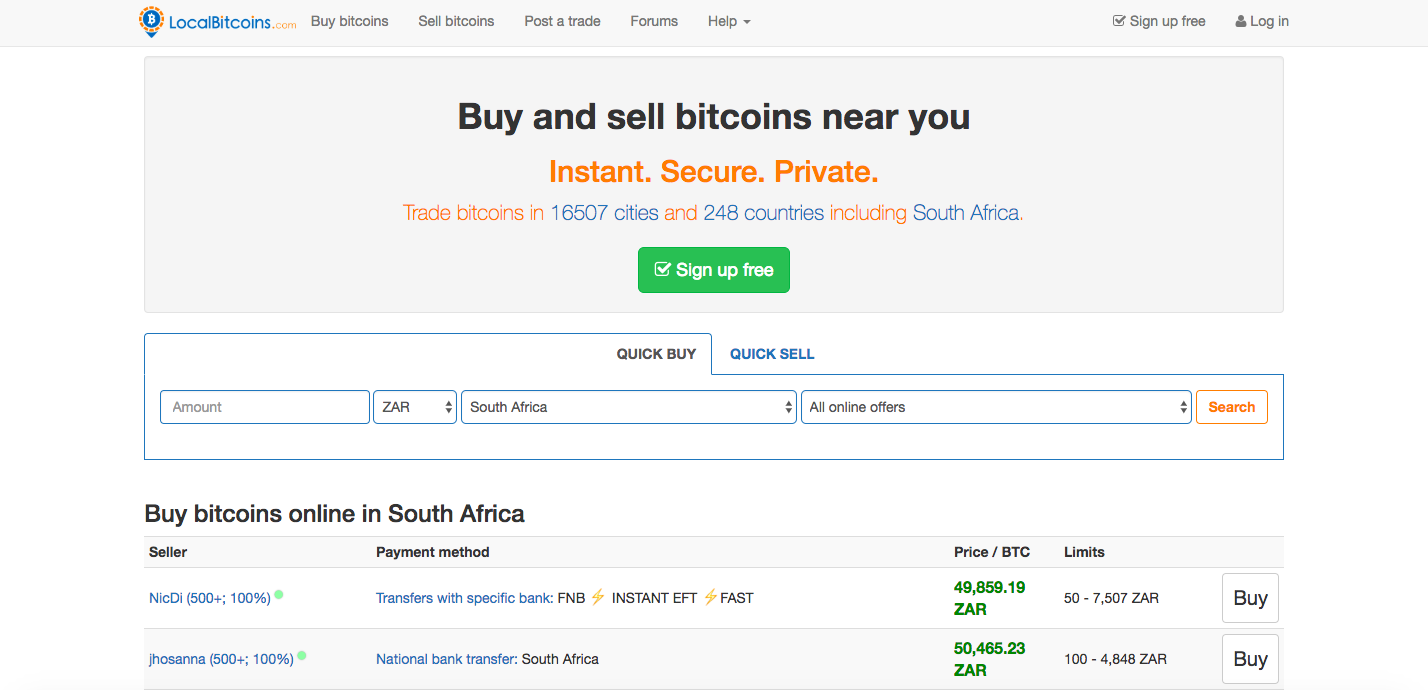 LocalBitcoins is a popular peer-to-peer exchange that allows users to trade bitcoin. In this LocalBitcoins review, you will learn how to use the platform and discover the pros and cons of buying and selling bitcoin on LocalBitcoins.
Getting Started on LocalBitcoins
Founded in 2012, LocalBitcoins aims to connect the masses to the bitcoin economy guided by the belief that bitcoin will transform the global financial landscape. LocalBitcoins acts as a gateway into the often complicated world of bitcoin trading and allows newbies to buy and sell the digital currency with relative ease.
To trade on LocalBitcoins, you are required to create a username, provide your email address and input a password. Once the registration is complete you will be sent a message to the email address you provided for account verification purposes. It is important to verify your account so as to activate the 'Login Guard' that will ensure any receive a confirmation email anytime you sign in with a different device.
Upon logging in, you will find a simple user interface on the main page of your account. On the dashboard, you will see the main sections which include buying and selling bitcoin, posting trades, customer support, inbox, and your online wallet.
At the top of the page, you will notice a search bar for you to narrow down advertisements. The rest of the page will show the most popular advertisements including volume limits and payment methods.
How to Buy Bitcoin
To buy bitcoin on LocalBitcoins, the first step would be to search for vendors who are selling bitcoin and are in your geographic location. On the search box at the top of the main page, fill in the amount you want to purchase in your currency, together with your location and the payment method you prefer. If you are uncertain on how you want to pay, then select the 'All offers' option on the drop-down menu. The platform will give you a list of all bitcoin traders in your area.
You will have to select a trader with a good reputation score and a high number of trades from the list of advertisements. Each advertisement has a response time indicator, which shows how prompt the trader replies to requests. To get more information about the advertisement you can click on the 'Buy' tab.
After clicking on the 'Buy' tab you can view the terms of trade. If you find them acceptable, input how much you want to purchase in the amount box, type a message for the seller and press the 'Send trade request' to initiate the trade. After clicking the button you must pay before the payment window is over or else the trade will automatically be cancelled.
Once you have executed the payment, press the 'I have paid' tab. The seller will have to verify the payment is received only then will your bitcoin be released from the escrow and made available on your LocalBitcoins wallet. If you are looking to sell bitcoin the process is almost similar and you can learn through a 'How to Sell Bitcoin' guide on the site.
Main Features and Payment Options
LocalBitcoins incorporates a number of features that optimise the trading process. Top among them is its escrow service. The escrow is useful for online transactions where any cash sent during a trade is held by the escrow administration until the vendor confirms a successful exchange.
To ensure you end up selecting the right trader the site has a reputation rating system in place. Traders are ranked based on their activity, trading history, and user feedback.
Localbitcoins also offers conflict resolution in the event a dispute arises during a trade. The conflict resolution is enforced through its customer support team who are ready to handle any issues between buyers and sellers.
Perhaps the biggest selling point of LocalBitcoins is the high number of payment options available. Its payment options include but are not limited to:
Cash on delivery
M-Pesa
PayPal
Wire transfer
Western Union
Webmoney
Fees and Security
LocalBitcoin charges a 1 percent fee on individuals who post the adverts. It is important to note, that some payment methods are more expensive on the site due to vendors running the risk of selling BTC to individuals who may initiate a chargeback, particularly for PayPal or credit card transactions. Therefore, to protect themselves against loss they increase the price for certain payment methods. Transactions to other LocalBitcoin wallets are free. When using the site merchant invoicing services a fee of 0.5 percent is deducted from the deposit. You can view more of the fee structure on the Fees Section.
While LocalBitcoins has developed a reputation for being a safe and trustworthy platform to transact in BTC, users are still advised to be cautious. The site has a 2FA Authentication procedure where you have an additional PIN code to protect you against hackers. 2FA enables you to confirm your log-ins by having a PIN code sent to your mobile device.
Having said that, it is important for you to follow certain safety measures to achieve successful trades. They include:
Scrutinise the seller's profile to ensure they are suitable to trade with. You can opt for traders who have been on the site for more than a year, have a 98 percent score and have successfully completed a minimum of 100 BTC trades. You can also identify verified vendors who provide their account details as well as phone numbers and addresses.
Avoid trading with merchants externally as it negates the escrow service leaving you vulnerable. If possible ensure all communication with the seller happens on the LocalBitcoins platform.
Do not hesitate to contact customer care or make use of the forums if you are not sure about a particular seller.
Customer Service
LocalBitcoins offers a variety of customer service options. When you click on the HELP tab on your dashboard, it will provide you with a drop-down list of options to choose. You can access any of the guides or go through the FAQs page for a more customised experience. In addition, you can create a customer support ticket and have your issue addressed more directly by the customer care team.
Pros
Relatively low trading fees
Variety of payment options
Escrow service
Good customer support
Reputation ratings
Simple user interface
Cons
Need to be vigilant
Bitcoin trading only, no altcoins supported
Higher fees for cash
Bid/Offer spread can be very wide in illiquid markets
LocalBitcoins has established itself as the world's leading peer-to-peer bitcoin exchange. The site is an excellent choice for those who are new to trading bitcoin as well as more experienced traders who want to use a range of payment options. LocalBitcoins proves particularly popular among developing markets where most of the bitcoin trading occurs on a peer-to-peer basis.
Provided you stick to basic security practices and choose your counterparties carefully, you should have no issues whatsoever trading bitcoin on LocalBitcoins. In fact, if there is no local bitcoin exchange in your location, LocalBitcoins will probably be your go-to marketplace for buying and selling bitcoin.
Whaleclub Review: Pros and Cons of Trading Bitcoin on Whaleclub.co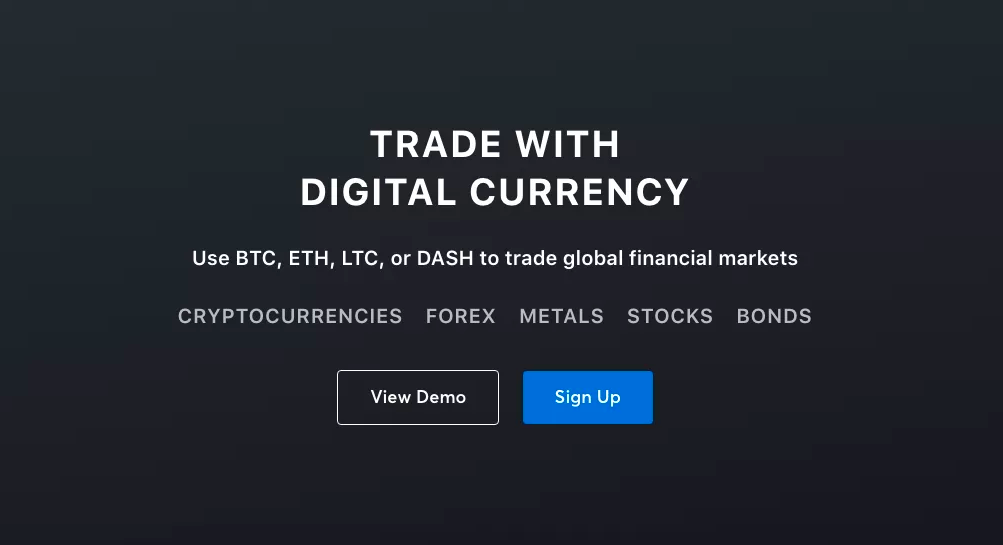 Whaleclub is an online trading platform that enables users to trade the financial markets using cryptocurrencies.
Whaleclub was founded in 2014 by former banker Perry Steegen. Originally, it acted as a forum for bitcoin trade ideas generated primarily from other communities like Teamspeak and TradingView. However, that changed in 2015 when a new management team took over running of the platform and turned it into a trading platform. The exchange is present in 190 countries, enabling traders from around the globe to trade in cryptocurrencies such as bitcoin with ease.
Registration and Deposit Bonuses
While the trading platform's name may suggest that "whales" (investors with very deep pockets) are the exclusive users of the platform, the reality is that anyone can trade on Whaleclub with any amount of capital they see fit.
Users can take advantage of the fact that there is no minimum deposit required for signing up and more importantly, the process is anonymous. Traders are not required to upload any documents or provide any personal information but instead only require an email address to register. Apart from the email address, users only need to input a username and set a password. A confirmation email will be sent upon registration and once a user has affirmed the details he can sign on to the site and begin trading.
Currently, Whaleclub offers generous bonuses for users who make deposits after signing up. Customers can be eligible for up to 30 percent bonus depending on the amount deposited. Deposits can be made in Bitcoin (BTC), Ether (ETH), Litecoin (LTH) and Dash (DASH). For beginners, the bonus is gradually added to their trading volumes until the bonus amount is fully paid out.
Also, bonus payments can be made on trades that generate losses and thus can be considered as a refund of up to 30 percent on negative trades. Bonus payments are made in real-time to customer balances, who receive a cashback notification on the user interface. Since the platform does not accept fiat money all operations are processed in bitcoin. Withdrawals are processed manually at set times of the day in line with strict protocols that are put in place to protect user funds.
Demo Account and User Interface
In addition, to get a feel for the platform, beginners can access the free practice account by clicking the 'View Demo' tab on the site's landing page. With a demo account, beginners can test all options and understand the functionalities without the chance of losing money. Trading in demo mode means using a fictional balance to make orders and execute transactions on live trading activity. Users can switch between demo mode and real trading from the dashboard.
The Whaleclub user interface has been simplified with every step explained in detail to enable traders to execute trades immediately. The user-friendly interface is fast and intuitive. To deposit money into their Whaleclub accounts, users need to sign in and then proceed to the 'blue deposit button' at the bottom right of the main page. Once you select the BTC option a pop-up page will appear displaying your personal bitcoin deposit address. The address may change so it is imperative for users to countercheck before making any deposits.
Withdrawing funds from a Whaleclub account is a simple and straightforward process. On the right side of the same page, there is drop down menu with a number of options. Among them is a 'withdraw' tab, which when clicked on leads to a pop-up dialogue box that requires you to input your bitcoin wallet address and the amount you want to withdraw. Once that is completed, click on the 'Withdraw' tab and the order will be executed.
Trading Pairs and Order Management Options
To start a new trade, a user has to select the market on the left top down menu. The cryptocurrency pairs available on the platform are:
BTC/USD
DASH/BTC
ETH/BTC
ETH/USD
LTC/USD
XMR/BTC
Once a trading pair has been selected a user can click on the blue 'new trade' tab to open the pop-up window. Therein, they can choose to buy and sell, the amount, the price level and whether or not to leverage the trade. Once the order has been placed, a user can click on the corresponding signs within the order management section. The section allows them to add additional settings to an order such as 'take profit' levels or 'trailing stop loss.'
Here are some of the order types available on the platform:
Market order: Buy and sell at the current market price
Limit order: This is an order placed to execute a trade at a certain price. The order appears instantly within the exchange's orderbook.
Take-profit order: place a sell order once a certain level of profit is achieved.
Buy/sell stop order: Trade at a certain price, but the order to buy or sell will only be placed in the orderbook when a certain price level has been achieved, which is an additional setting.
Stop-loss order: The order protects a users position from higher losses. He or she can place an emergency sell order should the price drop below a set limit.
Users can view and amend their positions in the positions section unless they are already being filled.
Fees
There are no fees charged for deposits, trades, balances or inactivity. The only fees charged are margin trading fees and a withdrawal fee of 0.001 BTC. The platform offers up to 200x leverage on FX currencies such as EUR/USD and 50x leverage on other markets like stocks, commodities, and cryptocurrencies. The trading platform allows users to choose the amount of leverage they need before opening a position. Leverage enables users to multiply their buying power since they are able to control large amounts of money with very little money down.
Security
Whaleclub boasts of an excellent security system that is yet to report of any breaches at the trading platform. Apart from manually processing client's withdrawals, their funds are being kept in cold storage to prevent loss of any coins if the system was hacked. Having said that, it is still advisable for traders to withdraw their bitcoins to external wallets when they are not actively trading on the platform.
Mobile Version, Tools and Customer Support
The trading platform has a mobile version, which is automatically loaded when you access the site on your smartphone. The app operates best on versions of Android 7 Nougat, iOS 10 and Windows 10 Mobile. Also, they are a number of useful tools for technical analysis for bitcoin trading on the site. Traders can use charts that are embedded from tradingview.com. The most commonly used tools are Fibonacci levels and trendlines.
Moreover, the support team on Whaleclub is very responsive and usually thorough with its answers. However, they do not support phone or email messages. Instead, clients have to obtain tickets and wait for the customer care response. In addition, the company provides an extensive knowledge base for general inquiries and guides to help beginners.
Pros
Anonymous registration
Free practice account for beginners
No trade execution fees
Simple User Interface
Margin trading enabled
Secure system and offline cryptocurrency storage
No minimum deposit
Good customer support
Mobile version available
Cons
Cryptocurrency only deposits, no fiat currency is accepted
Relatively high margin trading fees
For traders who prefer anonymity and freedom to execute their trades, Whaleclub is an excellent fit. The exchange's simple user interface and lack of trading fees make it attractive for beginners and experts alike. With a large user base and a growing presence in different parts of the globe, it is safe to say Whaleclub has cemented its position as a popular bitcoin trading platform.