Crypto or Cryptic? Impacts of a Growing Industry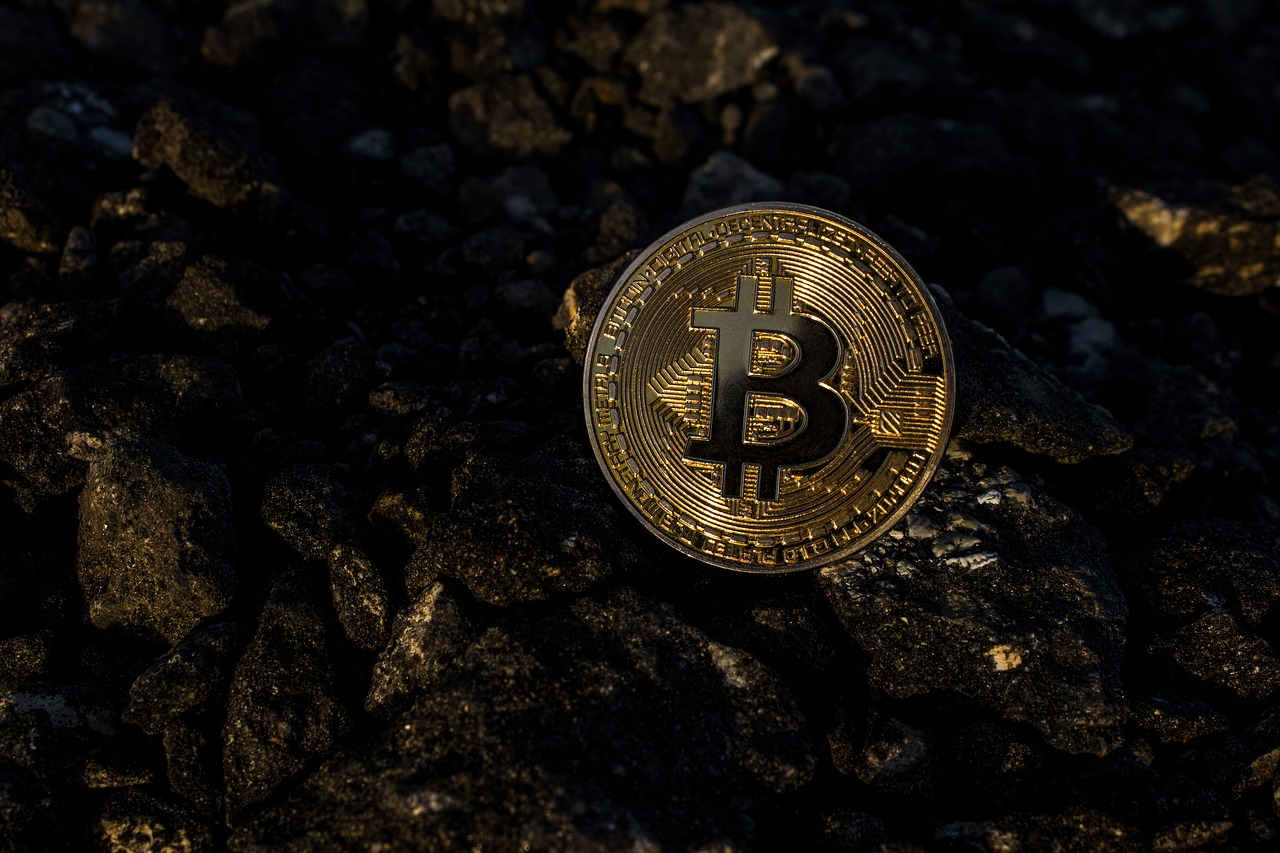 Is anyone confused? It has been my experience that the topic of cryptocurrency or "crypto" has two distinct effects on water fountain conversation – complete confusion, sometimes masked as boredom, or extreme interest and engagement. So what's it all about and what are the possible effects on the day-to-day?
A cryptocurrency is a digital medium of exchange that uses encryption to secure the processes involved in generating units and conducting transactions. As digital currencies, cryptocurrencies have no physical representation. They may be used for online or in-person transactions with any vendors who accept them. Face-to-face transactions using cryptocurrencies are typically conducted through mobile payment from a digital wallet.
There are already hundreds of cryptocurrencies around the world. Amongst them, bitcoin whose origins can be traced back as far as 2008, is the most well recognised, so much so that other cryptocurrencies are sometimes referred to as altcoins, as in alternatives to bitcoin.
The underlying technology, blockchain, was originally developed as a technological solution to support bitcoin. Blockchain is an open, distributed ledger that can record transactions between two parties efficiently and in a verifiable and permanent way. The ledger itself can also be programmed to trigger transactions automatically. The Bitcoin protocol enables peer-to-peer (P2P) exchange in a decentralised system that, unlike conventional currencies, is not associated with any financial institution or government.
Impact on global investments
Crypto has become extremely popular over the last 36 months, although the first cryptocurrencies emerged over a decade ago. While most global equity indices rose by 15 to 30 percent in 2017, the top performing cryptocurrencies showed a comparative 9,000 percent rise, with bitcoin, as the most well-established, rising by 1,318 percent. These extreme figures may be alarming, however there is no doubt of the positive effect on capital markets that new entrants into the crypto market had in 2017 with fundraising exceeding €3.2 billion.
Aside from the many benefits of crypto when it comes to straight-through transactions and inflation control, many investors are adding cryptocurrencies as assets to their diversified portfolios. In particular, the non-correlated nature of the market makes cryptocurrencies a potential hedge against risk, similar to precious metals and hard assets.
However, some experts are fearful that a crash in cryptocurrency could have wider systemic risk consequences, similar to the effect that mortgage-backed securities had on triggering the global financial crisis in 2008. It's worth noting, however, that the total market capitalisation of all cryptocurrencies is less than that of many public blue-chip companies, such as Microsoft, and it is therefore questionable that their instability would currently have a material impact on global markets.
There are hedge funds that are moving into the crypto space, but the assets under management remain insignificant, and thus far, asset management firms have had limited success in launching crypto-related products.
Cryptocurrencies are still a hot topic in many investment forums, but until their volatility and pricing behaviour are better understood and less subject to market sentiment, few asset managers would take the risk of including them in a significant way in their portfolios.
When it comes to the future of money, there is a growing consensus that cryptocurrencies are set to play a major role. However, it is clear that public understanding of the intricacies, advantages and disadvantages of crypto have not yet matured. And while there have been a large number of studies examining the role and future of bitcoin, there have been few that explore the broader cryptocurrency market and how it is evolving.
Yet the fact remains that cryptocurrencies offer an easy-to-use, digital alternative to traditional currencies. While citizens of more developed economies, such as the US and EU are accustomed to stable currencies, others such as Zimbabwe or Venezuela are faced with a continuous struggle with volatile currencies, inflation and falling living conditions. Consumers in these economies are far more likely to view large swings in crypto prices as an acceptable, natural hedge against their domestic options.
Regulation
Cryptocurrency as a concept has had a historical tendency – although this is changing fast – to attract myth and mystery, with many believing that one's association with crypto could provide unnecessary financial risk exposure or even legal difficulty.
Money Laundering/Terrorist Financing (ML/TF) is a commonly used argument by detractors of cryptocurrencies when describing the downside of the system. Being unable to track the movement of money could be potentially catastrophic to the financial and territorial security of any country.
Of course, there are those that would seek to take advantage of crypto for less honourable outcomes, such as the evasion of tax or illegal purchase of goods abroad, triggering a response from governments in an attempt at control, but these can safely be described as cautious and mixed.
With billions of euros being poured into the market from various sources, it is incumbent upon government and financial institutions to develop rules and regulations to closely monitor the industry. And indeed, while as yet inconsistent as shown below, the regulation of cryptocurrency is now being given serious attention by many developed countries. While cryptocurrencies are not yet recognised as true currency, they are recognised as property and in some cases legal tender, and as such fall within the scope of capital gains taxation.
Since mid-2017, there have been renewed government efforts to regulate the market, although the majority of these efforts have been focused on Know Your Client (KYC) and Anti-Money Laundering (AML) regulations.
KYC and AML rules are at odds with the fundamental philosophies behind blockchain, which seeks to ensure that transactions remain anonymous and untraceable. This is a significant concern as there are fears that criminals could take advantage of such a system.
Government response
To date, government response to crypto concerns has been less than consistent. At a G20 meeting in April 2018, Argentina's central bank governor outlined a summer deadline for members to have "specific recommendations on what to do" and said task forces are working to submit proposals by July, while Financial Stability Board Chairman and Governor of the Bank of England, Mark Carney, stated in a letter dated 18 March 2018 that "The FSB's initial assessment is that crypto-assets do not pose risks to global financial stability at this time."
Some central banks, including those of Sweden and Canada, have discussed creating their own cryptocurrency in response to the declining influence of cash as a means of payment. However, the Bank for International Settlements, in a release dated 12 March 2018, stated that central banks must carefully weigh the implications for financial stability and monetary policy of issuing digital currencies available to the general public, although the underlying technologies might hold more promise for wholesale payments, clearing, and settlements.
Other recent government action can be summarised as follows:
United States Federal Reserve: Technical issues remain, and governance and risk management will be crucial before cryptocurrencies become part of mainstream society.
Legal tender? Cryptocurrencies are not legal tender in any market, according to Guidance Note FIN-2013-G001 of the Financial Crimes Enforcement Network.
European Central Bank: EU leaders have voiced concern about money laundering. No EU member state can introduce its own currency, according to European Central Bank President Mario Draghi.
While the ECB believes that cryptocurrencies do not currently pose a real threat to monetary policy, they are concerned about the risk of cyber-attacks. ECB officials are generally wary of cryptocurrencies, calling on commercial banks to provide an alternative by embracing instant payments.

In April 2018 the European Parliament supported a move to bring closer regulation to cryptocurrencies through an agreement with the European Council proposed in December 2017 for measures aimed, in part, to prevent the use of cryptocurrencies in money laundering and terrorist financing. The agreement, known colloquially as "5AMLD", is the fifth update to the EU's anti-money laundering directive.

The directive proposes to address the anonymity of the financial technology by implementing rules for cryptocurrency exchanges, platforms and wallet providers. Under the proposed new measures, such entities will be forced to register with authorities and will have to apply due diligence procedures, including customer verification.

The updated directive will come into force three days after publication in the Official Journal of the European Union. After that, member countries of the EU will have 18 months to bring the new rules into national law.
Legal tender? Cryptocurrencies are not considered legal tender.
Bank of England: Bank of England Governor Mark Carney has said of crypto that "It is not a store of value because it is all over the map. Nobody uses it as a medium of exchange." In November 2017, the Financial Conduct Authority called crypto assets "high-risk, speculative products," in a warning to consumers.
Legal tender? Crypto is not considered to be legal tender.
Germany: Bitcoin is recognised as a form of private money and its use is allowed in commercial and private sales. However, given the concerns raised at the EU level and the recent vote for better governance, it is likely that the German financial regulatory authority BaFin's hands-off approach may come under pressure from increasing demand for more concrete oversight in the near term.
Legal tender? The BaFin has declared that cryptocurrencies are not legal tender and therefore do not need to be centrally regulated.
Switzerland: Switzerland has adopted a more open approach towards crypto, with more attention being devoted to regulation of the underlying blockchain technology. Swiss regulatory authorities have been developing a lightweight regulatory system that enables the market to thrive without hindering innovation. It is now possible to pay for municipal services using cryptocurrencies which will likely lead to greater integration into everyday society.
People's Bank of China: The central bank wants full control and authorities are cracking down on the cryptocurrency ecosystem in the country. In 2017, the government banned Initial Crypto Offerings (ICOs) and shut down domestic cryptocurrency exchanges.
Legal tender?  In China, crypto is not considered legal tender.
Bank of Japan: Japan is the biggest market for Bitcoin. Almost half of the digital currency's daily volume is traded in the country's currency. Exchanges are legal if they are registered with the Japanese Financial Services Agency.
Legal tender? Crypto is considered to be legal tender as of April 2017.
Conclusion
Despite all the attention and hype created by crypto over recent years, the size of the market, as well as its significant imperfections, make it unlikely that cryptocurrencies will become real currency any time soon. However, the underlying technology supporting crypto, blockchain, is likely to have a more significant and long-lasting impact on the investment management and financial services industries.
One of the most redeeming characteristics of blockchain technology is that once records are created they are permanent and unchangeable by a single entity once validated. Not only does this significantly reduce the operational risk associated with high-volume transactions, but it also has a correlated positive impact on transaction costs.
Blockchain is particularly useful in financial areas that require fast, accurate and secure record keeping. For example, in fund transactions, blockchain can help to simplify the subscription and placement process and provide a secure digital record of trade transactions.
Regarding investors, while cryptocurrencies continue to draw significant interest and headlines, their associated volatility, driven largely by investor sentiment and speculation, serves as a strong detractor for conservatively minded investors. There is also a fundamental paradox that the more successful crypto becomes, the greater the necessity for regulation, which reduces the basic reason for their existence. This certainly casts some uncertainty over crypto's future as an asset class or real currency.
However, the same cannot be said for the practical uses for cryptocurrencies as an online method of payment, or the underlying blockchain technology whose features are likely to have more far-reaching applications. 
This article was contributed by Grek Kok, Head of Management Company Services at Maitland.
Ghana's Securities Exchange Commission (SEC) Warns Public About Investing in Crypto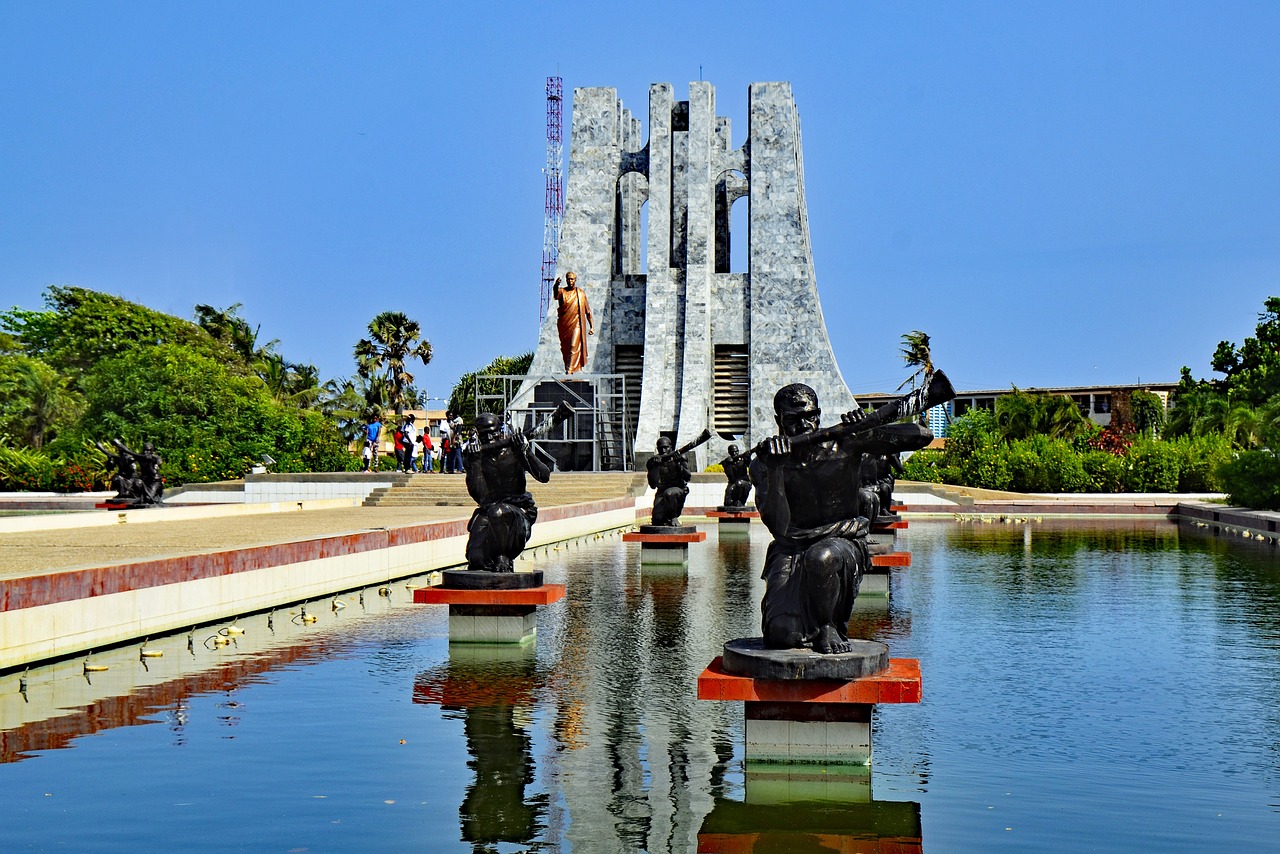 In a recent statement, the SEC of Ghana has warned the populace against investing in cryptocurrency and crypto-related investment schemes. This warning comes amidst a growing concern of the Security and Exchange Commission (SEC) about how Ghanaians are diving head first into the cryptocurrency market.
SEC Warns About Crypto
The Director General of the SEC, Rev. Daniel Ogbarmey Tetteh, signed an official statement released by the Commission that cautions the general public about cryptocurrency trading and all crypto-related activities as these are not regulated by the Securities Exchange Commission reports News Ghana. 
"[Cryptocurrency investments] offered by unregistered and unlicensed entities on digital online trading platforms with promises of high returns on investment are not sanctioned nor registered by the SEC", the statement read.
The Commission's statement further read:
"The SEC wishes to inform the general and investing public that none of these cryptocurrencies is recognised as currency or legal tender in Ghana. The platform on which they are traded are not also licensed nor regulated by the SEC. The SEC would like to make it clear that it does not currently regulate these types of products offerings and their accompanying online trading platforms or Exchanges. Members of the general public who are investing or intend to invest in such currencies or assets may be doing so at their own risk and can in no way be protected under the Securities law regime in Ghana."
Currently, digital asset trading remains a regulatory and legal grey area in the West African nation. Whereas the SEC has stated that it is presently not in support of or regulating cryptocurrencies, it also has not stated that cryptocurrency trading is illegal.
The regulator only mentions that they are "unregistered, unlicensed, and unregulated under the Securities Law of Ghana". Thus, this can be very much regarded as a "disclaimer" on the part of the regulatory body to the public to sensitise them that trading in cryptocurrencies in the country presently is only done at one's own risk.
Botswana Receives its First Bitcoin ATM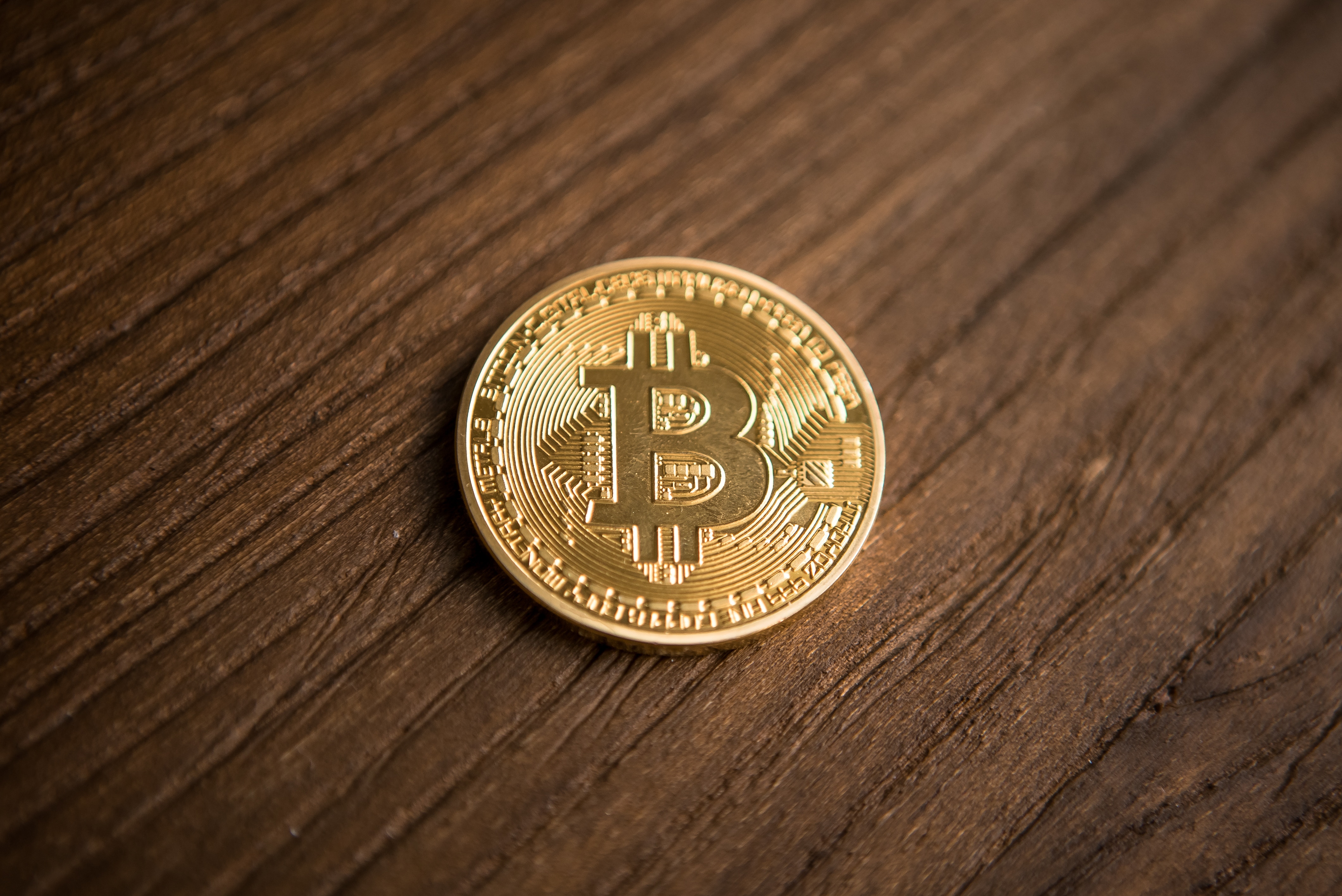 A startup in Botswana recently launched the country's first bitcoin ATM in a shopping mall in the country's capital Gaborone.
Botswana's First Bitcoin ATM
According to a report by Business Times, the new bitcoin teller machine, which is Africa's tenth bitcoin ATM, is located in Gaborone's city centre in a large shopping mall.
The company hopes that its bitcoin ATM will gradually increase the use of cryptocurrency in the city. Also, given the many negative stories surrounding cryptocurrencies, transactions without human interactions could be an attractive option to potential customers.
"We have been working tirelessly to make it easier for Batswana [people of Botswana] to buy cryptocurrencies and now we are bringing simplicity, convenience, and trust to the cryptocurrency purchasing experience," said Express Minds' Director Brose Watlala.
Mr. Watlala further states that the machine has a maximum daily transaction limit of around $5,000 and is the fastest, most convenient way to currently buy bitcoin in Botswana. Since there are no local cryptocurrency exchanges in the country, the local bitcoin community will likely benefit from the new bitcoin ATM.
The Future of Bitcoin ATMs
Botswana's government has paid negligible attention to digital currencies with its central bank not having made any official comments on cryptoassets or the blockchain. Currently, there are no clear rules and regulations around the legality of bitcoin and other crypoassets in the African nation. That means that the new bitcoin ATM may or may not last a long time should the country's regulatory position towards bitcoin change.
As for now though, Express Minds use their newly launched bitcoin ATM to teach more people about bitcoin and the crypto world, which could go a long way in helping the country's progress in crypto adoption.
Kenya's Regulatory Sandbox Will Not Accommodate Cryptocurrency Firms Says CMA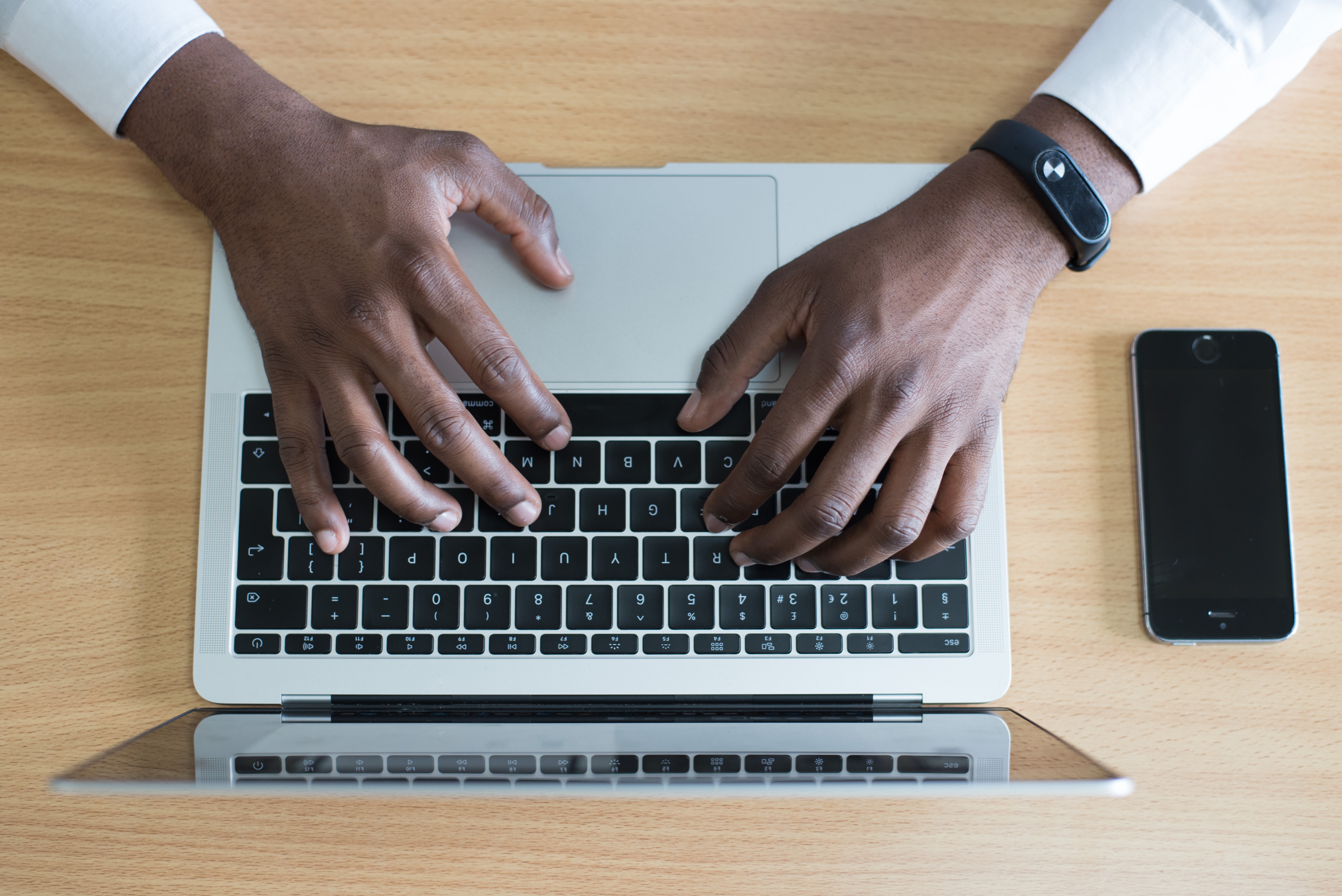 Kenya's financial regulator, the Capital Markets Authority (CMA), announced that the new regulatory sandbox will not accommodate blockchain firms dealing in cryptocurrencies.
The Regulatory Sandbox in Kenya
"[…] Blockchain firms will be considered so long as they are not dealing with cryptocurrencies since the CMA's mandate does not extend to currency. The CMA regulatory sandbox can only serve financial innovations that are directly within the regulatory perimeter of the CMA." said the Capital Markets Authority's chief executive Paul Muthaura, according to a report by BusinessDailyAfrica.
The new regulatory sandbox aims to offer a controlled environment for fintech firms to innovate and create financial products that protect the interests of consumers.
The regulatory sandbox has so far received interest from 70 firms that want to join. Most of these firms are in the payments sector while others are crowdfunding platforms in the real estate and health sectors. In addition, some of these firms are from outside Kenya.
The CMA recently held a validation exercise with the 70 firms of the opinions received from the public regarding the new laws guiding the sandbox. Before this, the regulator had requested for public feedback regarding the sandbox's regulations.
In April, the Authority will issue the final guidance notice to anchor the regulations into law before officially launching the sandbox in May.
An Anti-Crypto Regulatory Space
In the past, the Capital Markets Authority and the Central Bank of Kenya (CBK) have warned Kenyans to avoid participating in initial coin offerings (ICOs) and trading in cryptocurrencies respectively. These warnings were issued because investing in ICOs and cryptocurrencies poses a high risk to consumers.
"There are risks associated with cryptocurrency particularly on consumer protection, fraud, hacking and loss of data and they are prone to be used as pyramid schemes," the CBK governor, Dr. Patrick Njoroge asserted in 2018
In one of its 2018 soundness reports, the CMA recommended that a special body be created to oversee cryptocurrencies and ICOs. The report stated: "There is a need for regulators to devise a common approach towards handling issues revolving around cryptocurrencies and ICOs. A joint workgroup by financial sector regulators could be put in place to tackle issues around cryptocurrencies and ICOs."
In light of the upcoming regulatory sandbox, Kenyans could benefit from the platform since the market is currently flooded with fintech solutions, especially those in the mobile lending sector, which are high-risk.