The Dangers of Public Wi-Fi Especially for Cryptocurrency Users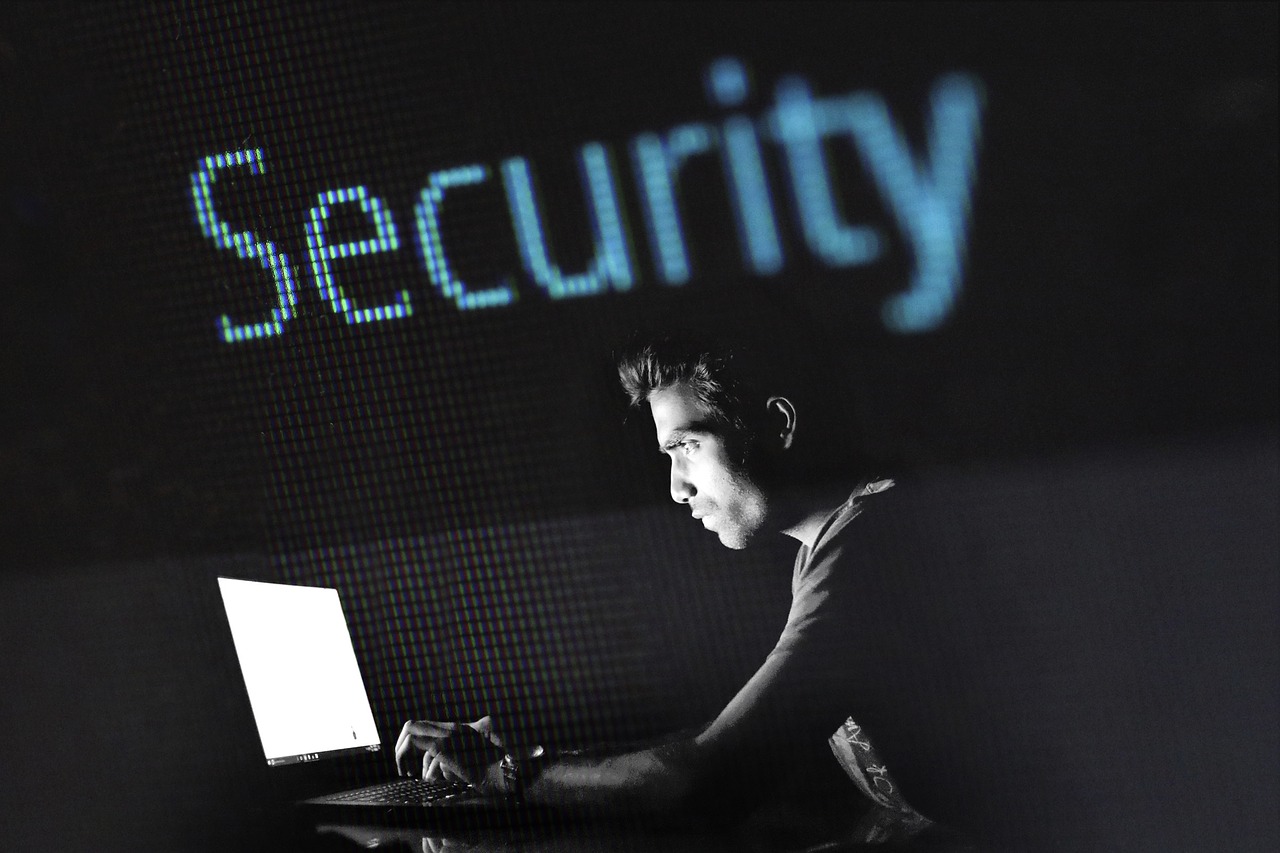 Blockchain technology makes cryptocurrency the most secure mode of currency to use online. It is impossible to hack into the blockchain to identify users or to alter the records. However, while the security of the blockchain is assured, there are dozens of ways that cryptocurrency can still be hacked. Network security is one of the best ways to assure the protection of your cryptocurrency account. Here, we explore the dangers of using free Wi-Fi to access your digital wallet.
Stealing sensitive information from your device
We use our devices to store sensitive personal information such as financial information, identification documents, and passwords, for safety and convenience. But is that information as secure as we assume?
For most people, it is impossible to keep track of all the passwords used in the various online accounts that we maintain. Instead of risking the closure of one's account, we find ways of storing the passwords that we usually think is secure. There are those that create offline records in notebooks and such while there are those who create and save files on their devices, for instance as a Word document. In truth, neither option is secure. Considering the types of characters used and the length of cryptocurrency keys, it is very likely that cryptocurrency users keep such records.
Using public Wi-Fi opens up the possibility of a hacker finding the password records stored on your device, including cryptocurrency keys. Without the key, a cryptocurrency account is impregnable, but with the key, it is child's play to get into an account and steal all the cryptocurrency in it. The best way to protect your passwords is using a password manager.
Infecting your device with malware
Even with all the necessary security, hackers still find ways to infect devices with malware and wreak havoc. Using public Wi-Fi presents the perfect opportunity for hackers to infect your device with malware and depending on the function of the malware, you could find yourself in serious trouble. For instance, ransomware holds your device hostage until you pay off a certain amount of cryptocurrency to the hacker. On the other hand, keyloggers could be used to figure out your passwords and cryptocurrency keys, after which your digital wallet would be breached and your funds stolen. Additionally, malware has been known to affect processing power, which could affect cryptocurrency mining.
Stealing your processing power
Those involved in activities such as cryptocurrency mining understand the value of processing power. A slight dip in processing power could cost you a fortune. While most cryptocurrency miners understand the benefit of cloud mining, there are those that still rely on their personal rigs and devices.
It is inadvisable (and largely unprofitable) to mine cryptocurrency from your PC or laptop, but it is not frowned upon. The catch is that you need stable high-speed network access, which you can but shouldn't get through free Wi-Fi. Public Wi-Fi creates opportunities for hackers to steal your processing power and use it for their own gains in cryptocurrency mining or hacking.
The Takeaway
While these are a few of the dangers posed by using public Wi-Fi for cryptocurrency, they all help paint a clear picture of the level of risk involved when using free Wi-Fi. Weighing the threats against the possible consequences should be enough to dissuade anyone from using public Wi-Fi, and especially so for cryptocurrency users. If it's necessary to use public Wi-Fi, then you should find ways to secure your device and network to avoid the dangers highlighted in this article.
This guest post was provided by Octavia Brown from TechWarn. 
Where to Purchase Bitcoin in Africa: P2P Marketplaces vs Centralised Exchanges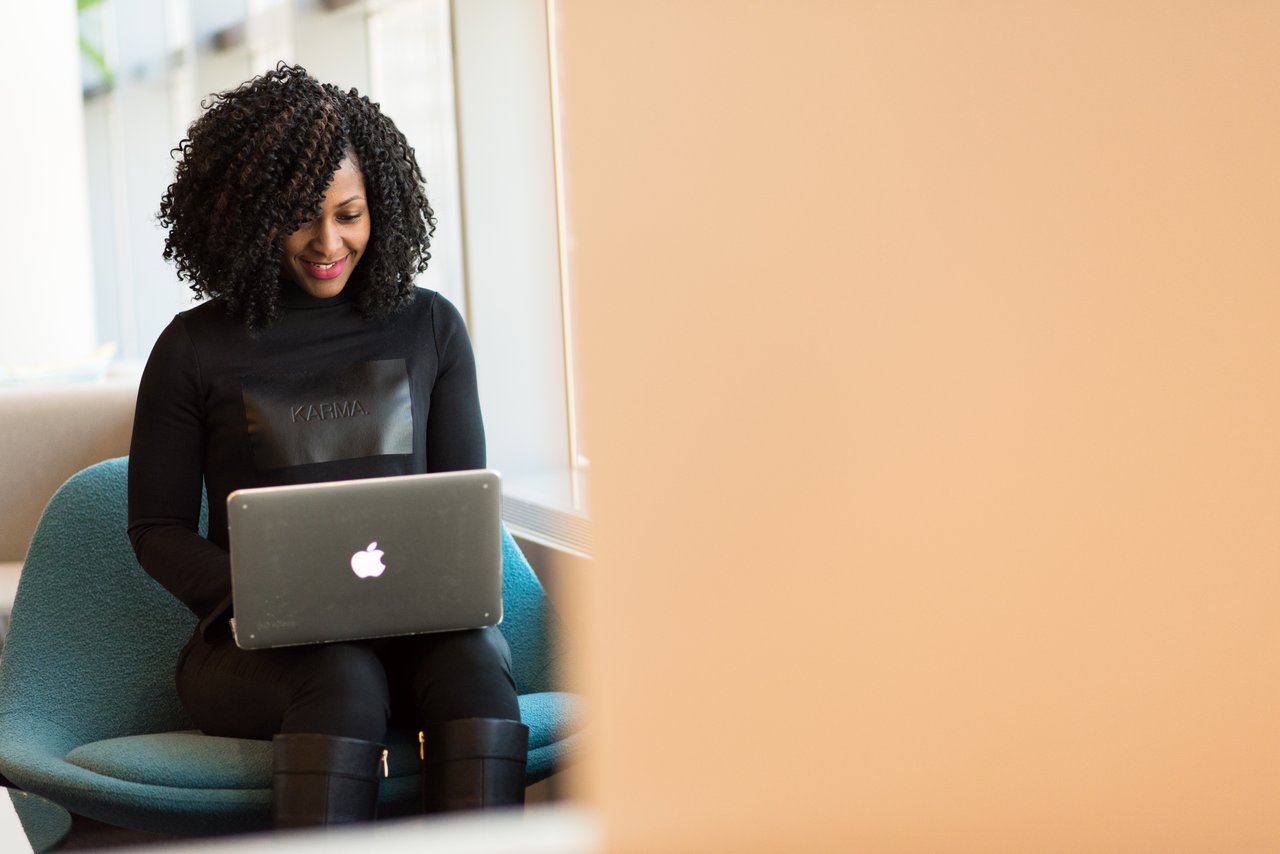 When you decide to buy bitcoin, you will probably ask yourself: "Where do I purchase bitcoin in Africa?" The simple answer is an exchange. But, as you will learn from this guide, you cannot just buy bitcoin from any exchange.
Where to Purchase Bitcoin in Africa
You will have to consider several factors before choosing an exchange. For instance, you need to use an exchange that is available in your country and one that supports local payment methods. However, you also need to think about the type of platform to use.
Crypto exchanges come majorly in three forms: centralised, decentralised, and peer-to-peer (P2P). In this guide, we will discuss centralised and peer-to-peer exchanges.
Centralised exchanges act as intermediaries, just like banks. When you buy bitcoin from a centralised exchange, you are trusting that it will safely complete the transaction for you. Moreover, the exchange will store your digital assets on your behalf. As a result, trust is significant for centralised exchanges to succeed.
On the other hand, peer-to-peer exchanges give control to the people. Rather than buying bitcoin from the exchange, you will buy BTC from individuals that have listed their offers on the platform. Additionally, P2P exchanges do not have a third party. Instead, they use software to enable peers to trade with each other.
Purchasing Bitcoin on Centralised Exchanges
Both P2P and centralised exchanges have their demerits. However, events that have taken place in the past indicate that your assets are not as safe on a centralised exchange as you would hope.
For example, exchanges like Bitfinex and Mt.Gox got hacked, and people lost their money. That is why you will often hear experts say that you should never leave your funds on an exchange. The Bitfinex hackers moved 416 bitcoin on June 11, 2020, to an unknown address and probably sold it to unsuspecting buyers.
Moreover, some centralised exchanges could have limitations to the amount of money that you can withdraw, while others could make it completely impossible to withdraw funds.
As is the case with banks, centralised exchanges can collapse overnight, leaving behind frustrated and shocked customers. The disruption of trade, loss of funds, and lack of access to portfolios can make it difficult for users to move to another exchange and continue trading.
Another problem with centralised exchanges is that you have to deposit fiat money to buy bitcoin. Since you will have to enter your debit or credit card details, you will be giving up your privacy in the process.
Why Choose P2P Marketplaces?
P2P marketplaces are a popular choice for Africans. Also, P2P exchanges are more available on the continent than centralised exchanges. Therefore, you are more likely to find them easily accessible. For instance, P2P marketplaces – like Paxful and Localbitcoins – are available in many African countries.
Some P2P marketplaces have released more accessible versions of their platforms through mobile apps. For example, Paxful has an Android and iOS app that enables users to buy and sell cryptocurrencies straight from their mobile phones.
Unlike centralised exchanges, P2P marketplaces give you control over your funds, and you can transfer your digital assets to an external wallet at any time. Some P2P exchanges also offer non-custodial wallets that give users access to their private keys, giving them more control over their fund's security.
P2P marketplaces make it easy for users to carry out fiat to crypto transactions and vice versa. That means that you can sell bitcoin and receive payment in your local currency. Paxful, for instance, offers flexibility to both buyers and sellers. Buyers can purchase bitcoin in their local currency, and sellers can sell bitcoin and cash-out in their local currency.
Payment Methods
P2P marketplaces like Paxful support a wide range of payment methods, making trading convenient for users. For example, Paxful has over 300 payment methods, including mobile money, bank transfer, PayPal, and Western Union.
You will find that most centralised exchanges are rigid with the payment methods they support. Most times, they will only accept bank transfers. So, it is a breath of fresh air that some P2P marketplaces accept a variety of payment methods.
Another convenience that P2P exchanges offer is privacy. To buy bitcoin on Paxful, you do not have to deposit money to your account. Instead, you will send money directly to the seller's preferred account of collecting payment.
Source of Income
P2P exchanges enable users to make an income through trading and affiliate programs. Since users have the option to make sale offers above the market price, they could create a steady flow of income. You can start a crypto trading business by registering as a vendor on Paxful.
You can also earn an income by joining the affiliate programs on P2P marketplaces. For example, you can earn a percentage of the escrow fees on Paxful once your affiliates purchase bitcoin on the platform.
Lastly, if a P2P exchange shuts down, traders can move to another marketplace and continue trading. Therefore, the level of disruption to users here is lower.
From the above comparisons, it is clear that P2P marketplaces are the better platforms to purchase bitcoin in Africa. Nonetheless, caution is crucial despite the type of exchange you choose. Always remember to move your funds to an external wallet, preferably, a cold one. Also, implement the security measures that the platform you are using recommends.
Read this guide to learn how to buy your first bitcoin on Paxful.
Weekly News Roundup: Twitter Suffers From Hack And Widespread Bitcoin Scam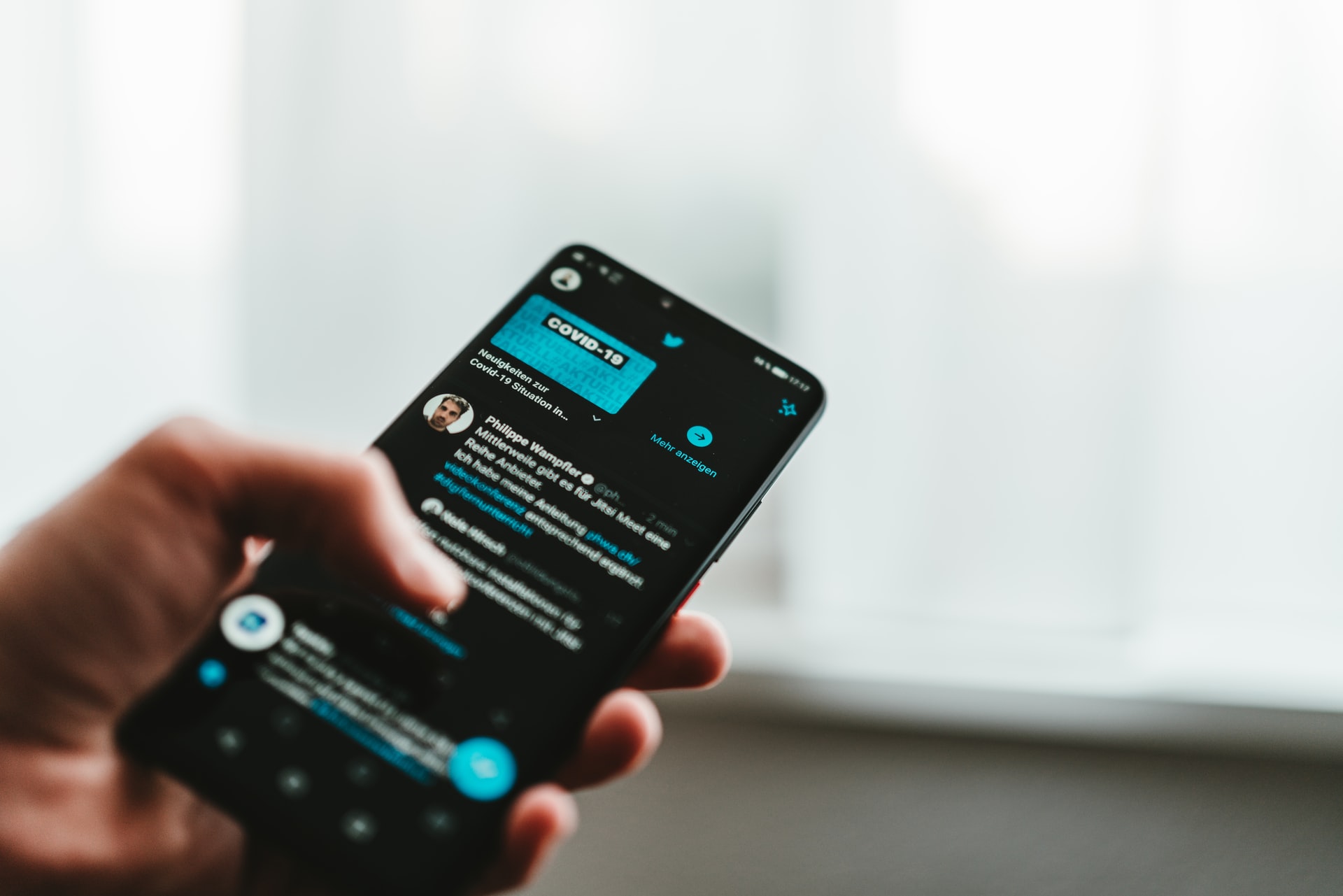 In Bitcoin Africa's Weekly News Roundup, we look at the most trending blockchain and cryptocurrency stories from Africa this week.
Here are our top picks!
Hack Hits Twitter, Hackers Walk Away With $120,000 in Bitcoin
On Thursday, Twitter witnessed the biggest hack in the app's history. A group of hackers is suspected to have been behind the social engineering attack on the platform.
At the center of the hack was a bitcoin multiplier scam asking people to send money to different addresses to receive two times of what they sent. The scam tweet initially showed up on account of cryptocurrency exchanges like Binance, Gemini, Coinbase, Cash App, Kucoin, and Bitfinex.
It quickly extended to the accounts of crypto personalities like CZ Binance, Charlie Lee, and Justin Sun. Twitter Support promptly sent out a tweet that mentioned that it was investigating the breach, only to end up compromised. The final part of the hack targeted major American accounts like Obama, Joe Biden, Kanye West, and Kim Kardashian.
Twitter eventually had to ban all tweets containing a bitcoin address and freeze verified accounts to manage the situation.
The elaborate scam managed to collect $120,000, which has been on the move. Most exchanges have blocked transactions from or too the scam addresses.
At the time of writing, affected accounts have been restored, and Twitter is still investigating the hack.
Terrabit Nears August HardFork
Terrabit has made new announcements concerning the hard fork scheduled to take place on August 1st. The major update will bring masternodes, DAO style governance, desktop mining, and a coin swap.
The coin swap will happen across the span of a fixed date. Each user will receive 1 CREDIT coin on the new blockchain for every 1000 coins from the old blockchain. Users who are unable to swap their coins during the stipulated time frame may lose their coins. What's more, masternodes will be introduced with a collateral of 50k CREDIT coins.
The huge reduction in circulating supply and locking of coins for masternodes is expected to increase demand according to the team's updates.
On the crypto markets, bitcoin continues to trade between $9,300 to $,9,000 while altcoins like ChainLink and Tezos registered significant gains.
Bitcoin SV Payment Use Case: A Look at Money Button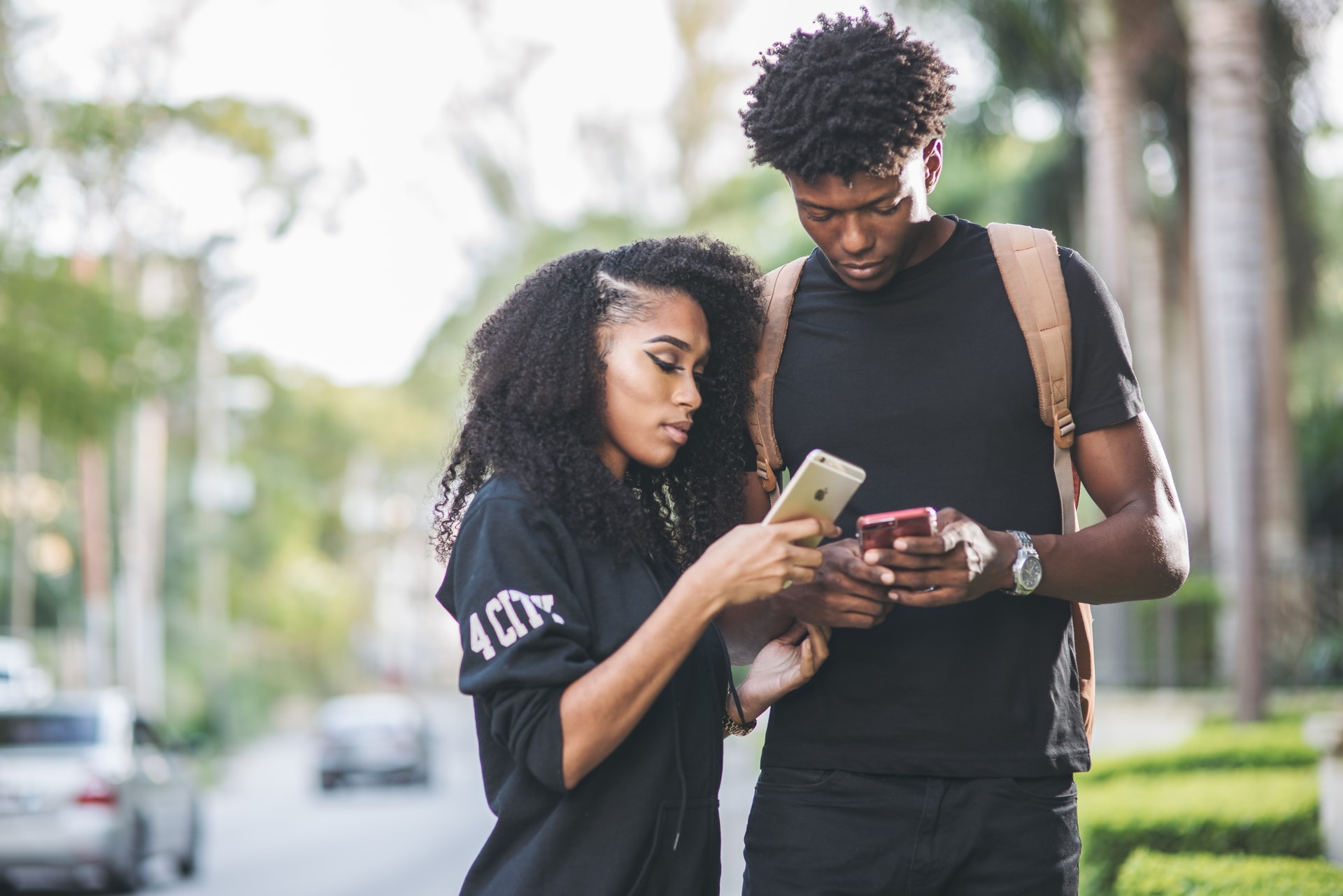 Money Button is a Bitcoin SV payment use case designed to emulate the Facebook like button. The product is enabling users to send money over the internet with a single swipe.
Bitcoin SV Payment Use Case, Money Button
Money Button is an API for the Bitcoin SV (BSV) blockchain that businesses can add to their apps and websites. It is also a non-custodial BSV wallet. BSV is a cryptocurrency created from a Bitcoin Cash fork in November 2018.
According to Money Button CEO Ryan X. Charles, the payment system aims to solve two challenges: high transaction fees and less-than-satisfactory user experiences. These are problems that people face when sending money over the internet.
"Money Button is a simple payment system," he states in a case study. "The idea is to make it so that sending money over the internet is the easiest possible thing that you can do, both as an end-user, as well as for the business that uses Money Button."
Money Button payments cost less than one cent and are near-instant. The API allows businesses to onboard a blockchain-based payment system. Additionally, consumers can send payments easily through swiping.
Besides facilitating BSV payments, Money Button features built-in currency conversion, smart contracts, and authentication. It also supports multiple outputs and the writing of files or invoices to the blockchain.
Another feature is the invisible Money Button, where apps swipe the button for you, but with your permission. The purpose of this feature is to increase convenience for users.
How It Works
To get started, users have to create an account, open a BSV wallet, and acquire a paymail address. A Paymail is an email address that allows users to send and receive money.
With an account on Money Button, you can fund your wallet from an external wallet and conduct peer-to-peer transactions with other users.
Also, you can make payments to Money Button-enabled businesses. If you have a business, you can click "Make a Money Button" to add the API to your website. You will get HTML code to copy and paste. Additionally, you can use the more sophisticated Javascript and React codes. The Javascript version has all the features and will allow you to update Money Button dynamically. The React version has all the features as well.
Once the Money Button API is up and running on your website, customers can pay for products or services by swiping the button. Payments are deducted directly from the user's Money Button wallet. When customers swipe, they are signing the BSV transaction with their keys.
The Money Button wallet serves as a sign-in credential on apps and websites using this API. "What we are doing is creating a method that can eliminate every possible barrier to onboarding users to this technology. That means reducing the number of steps required to sign up to Money Button, acquire BSV and then use it in an application, as close to zero as possible – that has always been a key focus for our business," Charles explains.
Paymail
Paymail is an identity protocol that eliminates alphanumerical wallet addresses. The product is a collaborative effort of Handcash, Money Button, Centbee, Electrum SV, and nChain. Paymail uses readable names that look like email addresses to improve user experience. As a result, users do not have to use long unreadable addresses to send BSV.
When using Paymail, users do not see the Bitcoin SV address. They will only see the Paymail address. However, the software will use the BSV address to send the transaction. This address is invisible to the user unless they choose to view the transaction's technical details.
Money Button users can create a Paymail by going to their profile and clicking "create New Paymail."
Why Bitcoin SV?
Money Button emerged from a different project called Yours. Yours was a social network that enabled users to tip, vote, buy content, and comment via a "money button." Yours was launched in 2017, and a year later, the network switched from BCH to BSV.
Yours was created with the idea of a "money button." Therefore, the owners borrowed this idea and created Money Button.
Money Button uses BSV for the following reasons:
The Bitcoin SV blockchain has large block sizes. As a result, blocks can process more transactions which results in faster and cheaper transactions
BSV targets businesses, which means that the developers are working to make it more suitable for these users
BSV is appropriate for payments
Future Plans
To date, Money Button has facilitated more than $10 million in payments. Going forward, Money Button plans to add more features to make the product "more useful to businesses," while remaining the same for end-users.