Blockchain EXE Hosts Workshop at University of Rwanda With Support From the World Bank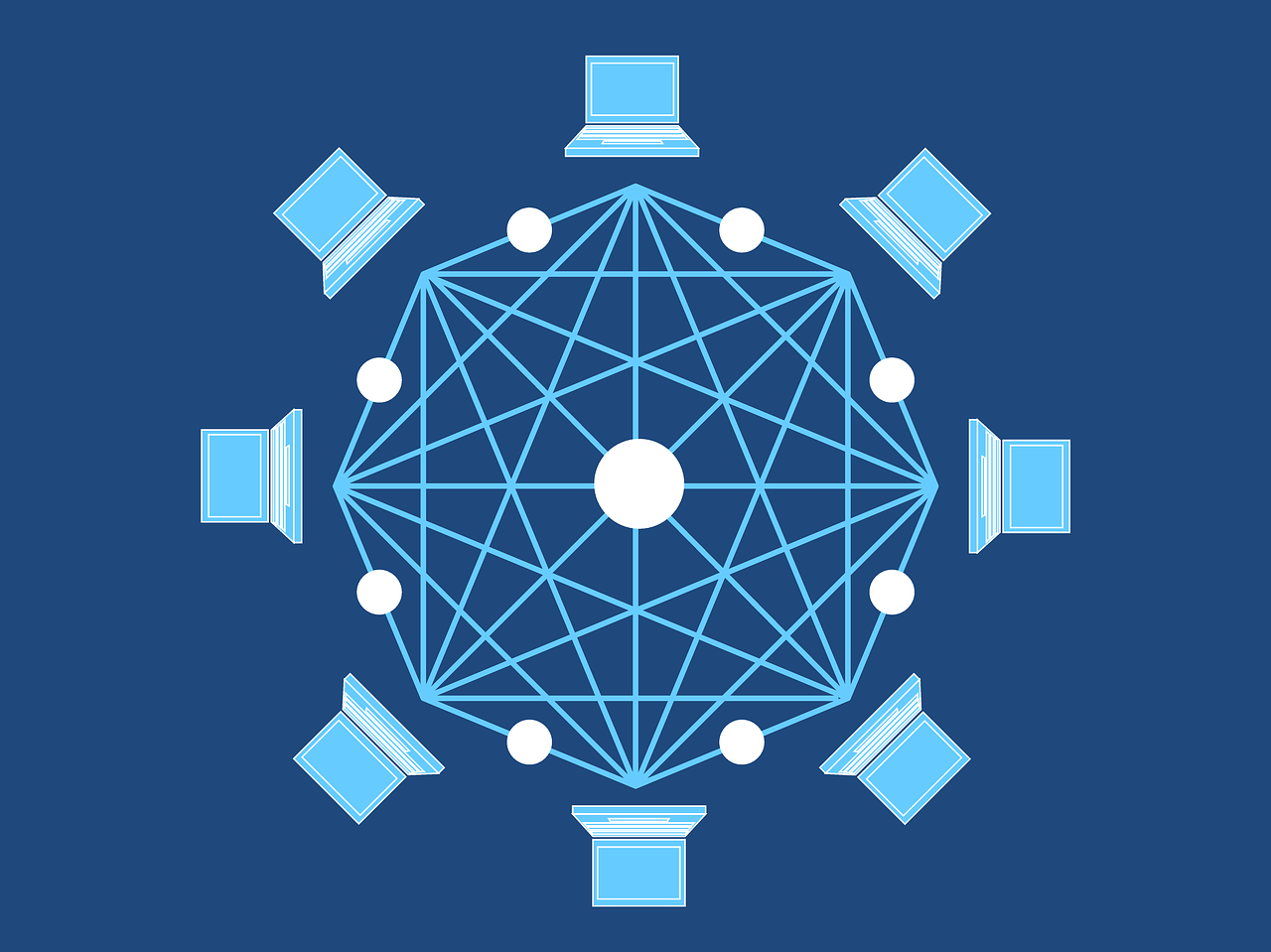 Blockchain EXE – Japan's largest blockchain community led by Couger's CEO, Atsushi Ishii – will host "Blockchain Fundamentals and Applications" workshop with the University of Rwanda under the support of the World Bank from August 13 to 17, 2018.
Background
The country has overcome the genocide in 1994 and has achieved tremendous growth since then. Under the strong leadership of President Paul Kagame, "VISION 2020 in Rwanda" has been carried out, positively invested in the ICT field, and creating an opportunity for advanced technology to be implemented. In addition, the government is leading "Smart Africa" initiative and promoting the ICT development of entire Africa.
Challenges and Solutions
The current rapid growth of Rwanda is based on "trust". The citizens are united and trusting each other. However, there are still a lot of challenges at infrastructure level such as rapid urbanization, pollution, instability of energy and logistics inefficiency. By using blockchain's "trust-building" characteristics, companies and organizations that never had a trusted relationship before can now collaborate to solve those problems. Starting from Rwanda, we believe the technology has a potential to contribute to the development of entire Africa.
Overview
It will be the first intensive blockchain development workshop in Rwanda, and blockchain experts from ConsenSys – the world's leading blockchain venture studio, Stellar – the world's leading financial system provider, and Couger – AI x AR x Blockchain service developer will join. The top blockchain companies such as Ocean Protocol – decentralized data marketplace provider, Weeve – decentralized IoT data marketplace provider, and Centaurus Works – blockchain x legal service provider will also participate online. Moreover, it will be supported by the World Bank, and the government officials of Rwanda will also be on stage.
By collaborating with the various stakeholders all over the world, the tech community from Japan aims to create a strong blockchain community and build the next-generation infrastructure in Rwanda.
Details
Event Name: Blockchain Fundamentals and Applications
Date/Time: 13 August 2018 – 17 August 2018
Venue: UR-CST- KIST2-ICTP Block, Computer Lab (College of Science and Technology, University of Rwanda)
Organizer: Blockchain EXE, University of Rwanda
Announcement page: http://www.ur.ac.rw/?q=content/blockchain-fundamentals-and-applications
Timetable: http://aceiot.ur.ac.rw/sites/default/files/Documents/Agenda%20Blockch … pdated.pdf
Blockchain EXE
Blockchain EXE was started by Couger's CEO, Atsushi Ishii on May 2017. It is the tech community that emphasizes on sharing the latest technical knowledge in blockchain that is expected to be widely applied in various industries. The total number of participants in the community's events exceeds 2,500. On top of the regular events in Tokyo, we have collaborated with local companies and universities and hosted meetups in New York, San Francisco, and Toronto.
Participating companies include 
ConsenSys, Stellar, Couger, Ocean Protocol, Weeve, Centaurus Works and the event will be supported by the World Bank.
PixelPlex Introduces DocFlow – Intuitive Blockchain-Powered Document Management System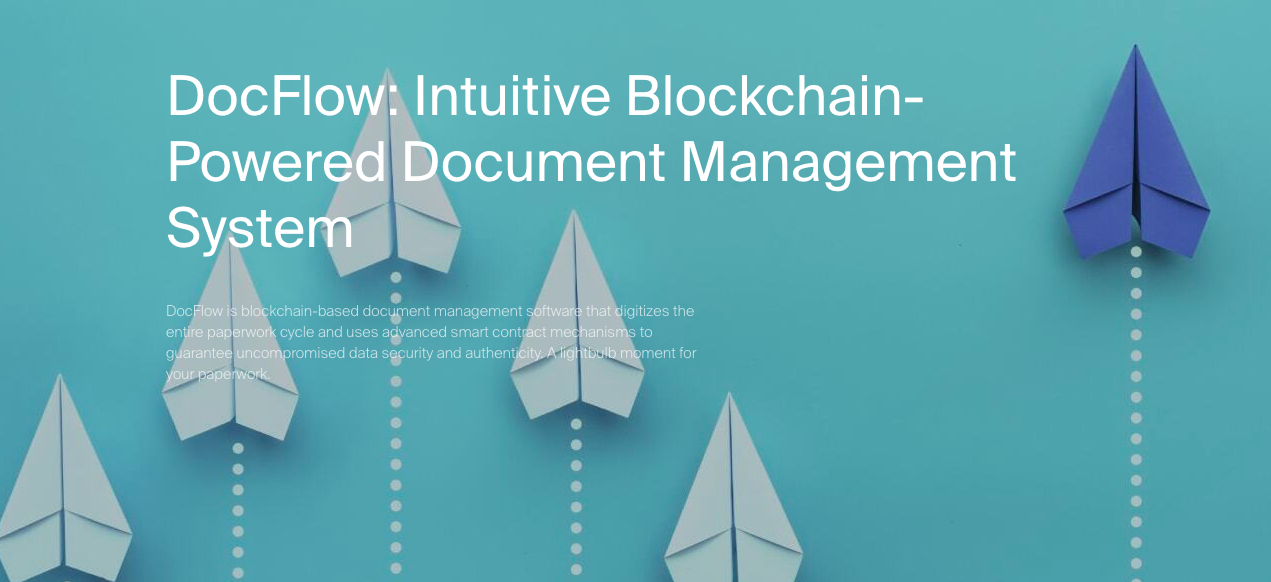 PixelPlex, a custom software development company with a focus on blockchain technology, has recently launched its blockchain-based document management software that is called DocFlow.
DocFlow, the solution that was built on Hyperledger, is able to digitise the entire paperwork process. It's based on advanced smart contract mechanisms that guarantee data security and authenticity. Thanks to this ingenious project, users will be able to skip time-consuming document processing routines, exclude all intermediaries, save valued resources via zero transaction fees, and protect data at all levels through multi-tier role-based and coded access.
The developers at PixelPlex point out that DocFlow's infrastructure is not that complex. It consists of Web UI for administrators, database on the back-end and a blockchain network, secure API gateway for data access as well as user interface for document storage and access. This business document management system is universal and comes in really handy when dealing with the issues around electronic file turnaround. 
DocFlow can be seamlessly integrated, safely used, and accessed from anywhere on any device. Apart from this, it complies with GDPR at all times, has a transparent doc history through time-stamped blocks, rules out fraud via built-in proof of origin techniques, safeguards and decentralises your data storage with distributed ledger tech, automates document processing, issuance, and retrieval.
PixelPlex blockchain-based document management software will correspond to the requirements of almost all enterprises. Among them, there are such industries as Supply Chain, Healthcare, Real Estate, Telecommunications, eCommerce, Energy and Utilities, Engineering and Construction, Accounting, Finance, Legal, and Insurance. 
When integrating DocFlow, the PixelPlex team offers their specially designed 5-step implementation model:
Initiate DocFlow from the blockchain network's side

Initiate the solution from your company's side

Register admins and users

Integrate third-party services if needed

Start working with documents, nice and easy
About PixelPlex 
A blockchain provider with 7+ years of experience and 50+ successfully completed blockchain projects. They power their DLT products with AI, IoT, and cybersecurity advances. Learn more at www.pixelplex.io.
Disclaimer: This is a paid press release. Readers should do their own due diligence before taking any actions related to any company, product, or service mentioned in this article. BitcoinAfrica.io is not responsible, directly or indirectly, for any loss or damage caused by or in connection with the use of or reliance on any content, product, or service mentioned in this press release. 
Paxful Presents Bitcoin Entrepreneurship Webinar, Launches Exclusive Mentorship Program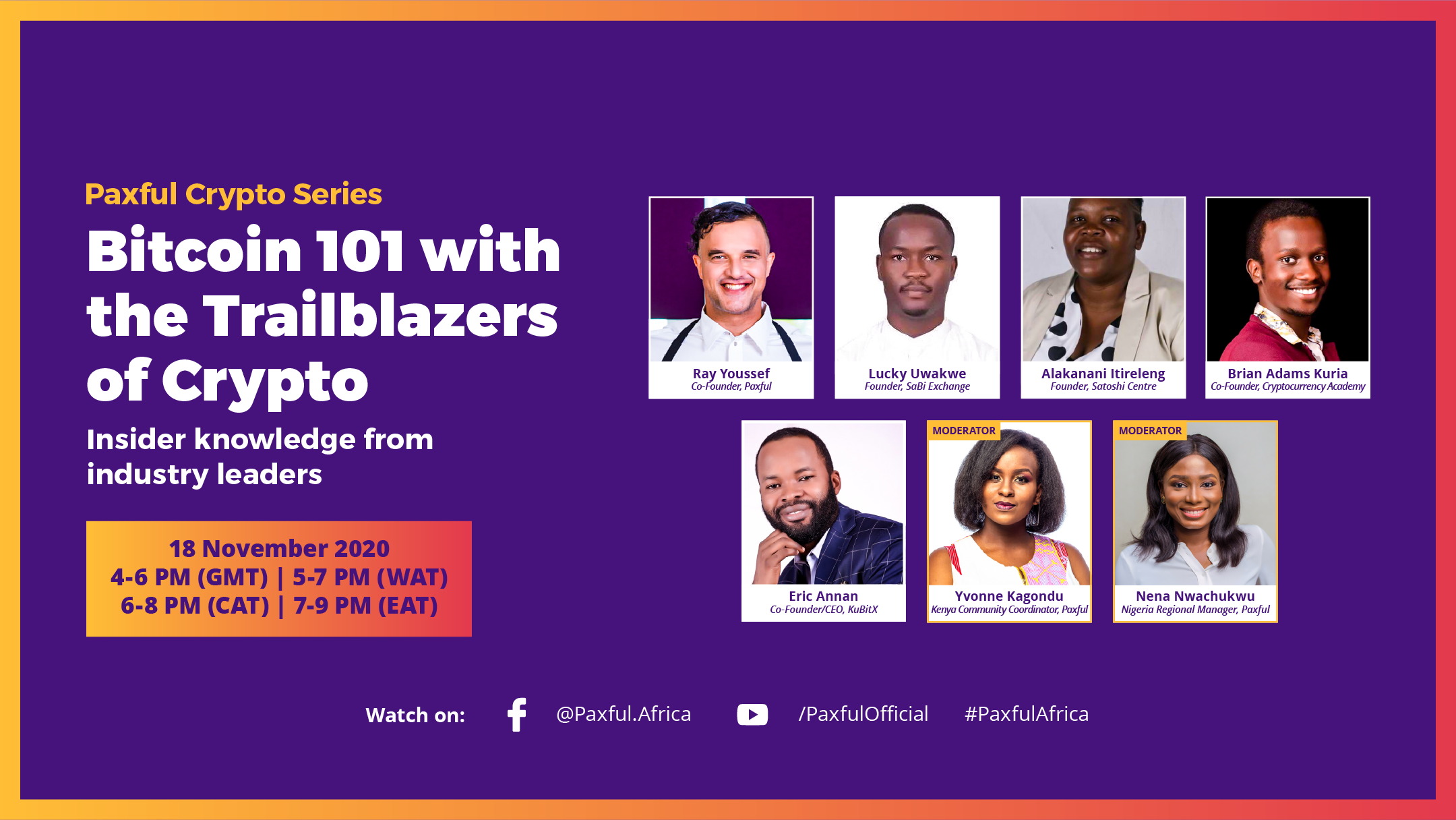 Learn the ropes of Bitcoin entrepreneurship with a chance to participate in a $1,000 giveaway
November 17th, 2020 – Paxful, one of the largest peer-to-peer cryptocurrency marketplaces in the world, will host a Bitcoin 101 Pan African Webinar, alongside renowned industry leaders, to teach the ropes of crypto entrepreneurship. The Webinar is part of Paxful's ongoing educational efforts in Africa, aiming to share knowledge about safe and effective Bitcoin trading while inspiring locals to become their own boss through crypto.
"Africa is Paxful's leading market which has endless potential for crypto adoption. The ambition of African youth and their ability to embrace new technologies is what drives the nation forward. Africa will soon be in the pilot seat of the crypto renaissance not just on the continent, but worldwide" says Ray Youssef, CEO and co-founder of Paxful.
The webinar is split into two parts; the first hour is all about the fundamentals of Bitcoin first-hand from the founders and CEOs of five leading crypto companies. The second hour of the webinar discovers how to build a successful trading business on Paxful. The highlight of the event is the chance to participate in the 1-on-1 mentorship program by Modibe Matsepane, Paxful's Africa Community Coordinator, and Crypto enthusiast. Sign up during the webinar as one lucky attendee will be randomly selected to receive private mentorship, while others will be added to an exclusive channel for insider trading tips.
"Paxful is thrilled to collaborate with the industry leaders in the country – it's crucial we work together to build a long-lasting crypto ecosystem in Africa. We're happy our partners share a common goal of financial inclusivity and hope to help more Africans take control of their money" says Tugba Abadan, Head of Africa & Middle East for Paxful.
To celebrate the event, Paxful will be giving away a total of $1,000 worth of Bitcoin throughout the webinar. Prizes can be won even before the webinar commences, so make sure to visit Paxful Blog for more information. 
Webinar details:
Session 1: Bitcoin 101 with the Trailblazers of Crypto, Insider knowledge from industry leaders
Session 2: Build a Lucrative Business by Trading on Paxful 
Victoria (South Africa), Student, Paxful Peer

Rhoda (Kenya), Student, Paxful Power Trader, and Paxful Associate

Mubarak (Nigeria), Entrepreneur, Paxful Peer

Shakur (Ghana), IT Administrator, Paxful Peer
Date: 18 November 2020
Time: 4pm GMT | 5pm WAT | 6pm CAT | 7pm EAT
Link: https://paxful.zoom.us/webinar/register/WN_xgX9PWTMRD-Wtz49k_344g
About Paxful
Paxful is a people-powered marketplace for money transfers with anyone, anywhere, at any time. Their mission is to empower the forgotten four billion unbanked and underbanked around the world to have control of their money using peer-to-peer transactions. The company has over 4.5 million users globally who you can instantly buy and sell Bitcoin (BTC) and Tether (USDT) with over 300 different payment methods.
As part of their mission, Paxful launched #BuiltWithBitcoin, a social good initiative to build 100 schools funded entirely by bitcoin all across emerging markets. Paxful was co-founded in 2015 by Ray Youssef, Chief Executive Officer, and Artur Schaback, Chief Product Officer.
Disclaimer: This is a press release. Readers should do their own due diligence before taking any actions related to any company, product, or service mentioned in this article. BitcoinAfrica.io is not responsible, directly or indirectly, for any loss or damage caused by or in connection with the use of or reliance on any content, product, or service mentioned in this press release. 
YFIII: the Favourable Investment Opportunity for the Last Quarter of 2020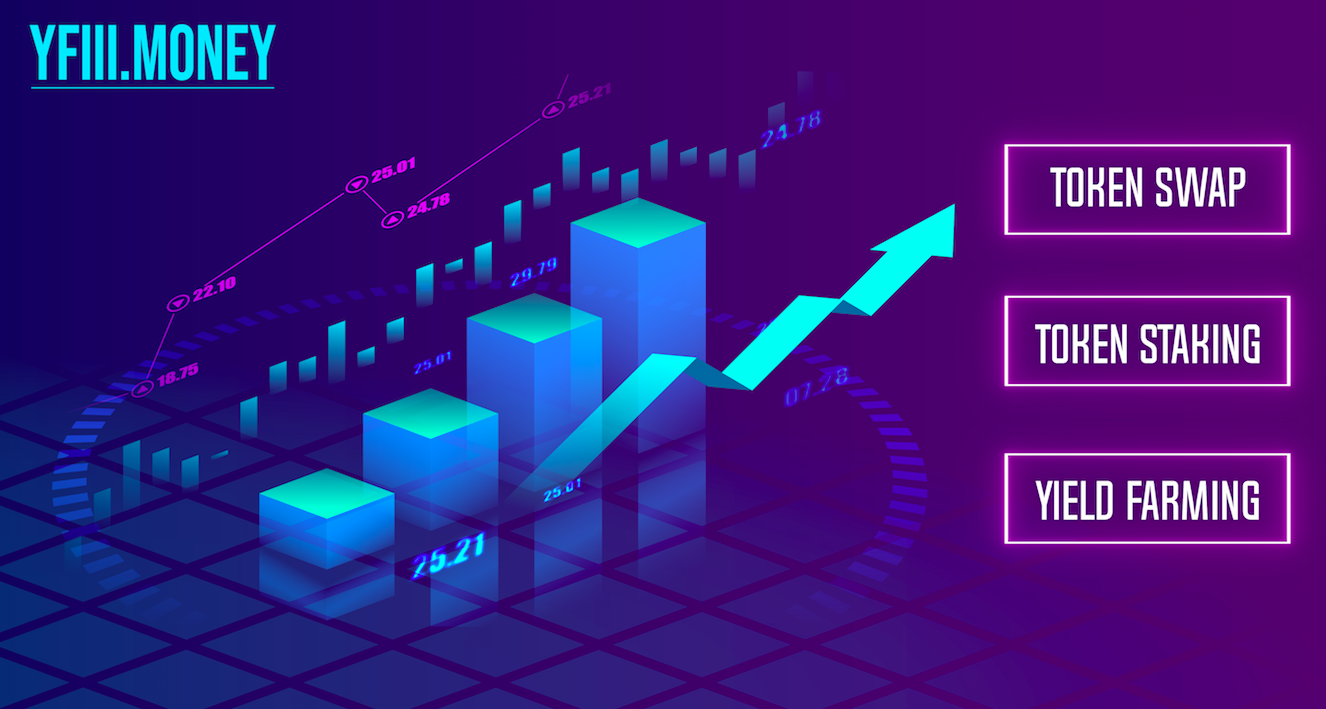 In the wake of the global economy, investors all over the world are seeking for their interest in making a profit in a safe and effective way. In the crypto world, that hope is likely viable with good profit and trustworthy projects created upon hi-tech platforms. YFIII is one of those projects, which is getting more and more attention from investors. 
What is YFIII?
YFIII is a decentralized finance platform that allows users to perform a host of functions such as trading and aggregated liquidity. Moreover, it also is the first platform to integrate Uniswap SDK and staking on-chain.
Since release time on Sep 13, 2020, the YFIII project has gained large support from the global community. The number of group members has increased massively by 2000 members a month. 
Noticeable Attributes
YFIII offers users three fundamental attributes such as Token Swap, Token Staking, and Yield Farming. 
With token swap:

It allows users to easily swap from ETH, DAI, USDC, or USDT to YFIII and vice versa. 

With Token staking: I

nterest rate decreases gradually every 2 weeks. Tokens will be locked within 2 weeks once you finish staking. After 2 weeks, these tokens will be unlocked and users will receive tokens staked as well as the interest respectively. Users can completely cancel staking and take the tokens back any time.

Yield farming will be released at the beginning of 2021. 
How to trade YFIII? 
Currently, investors can simply buy or sell YFIII tokens on Uniswap, Indoex, and will be soon on some other exchanges namely: Probit, OKEx, Huobi,… The project is also preparing the last progress for Coingecko and CMC listing. 
YFIII's price has raised up to 380% per day after being officially listed on Uniswap on September 13th, 2020 – a very impressive figure. Having said that, by the well-thought plan and a clear orientation of the YFIII team, this project completely is an opportunity that should not be missed. 
YFIII: Big chance – Big profit
Join with us at https://t.me/yfiii_money
Our website: https://yfiii.money/
Disclaimer: This is a paid press release. Readers should do their own due diligence before taking any actions related to any company, product, or service mentioned in this article. BitcoinAfrica.io is not responsible, directly or indirectly, for any loss or damage caused by or in connection with the use of or reliance on any content, product, or service mentioned in this press release.