Humaniq Brings Its Users the Expertise Needed to Stay Ahead in a New Economy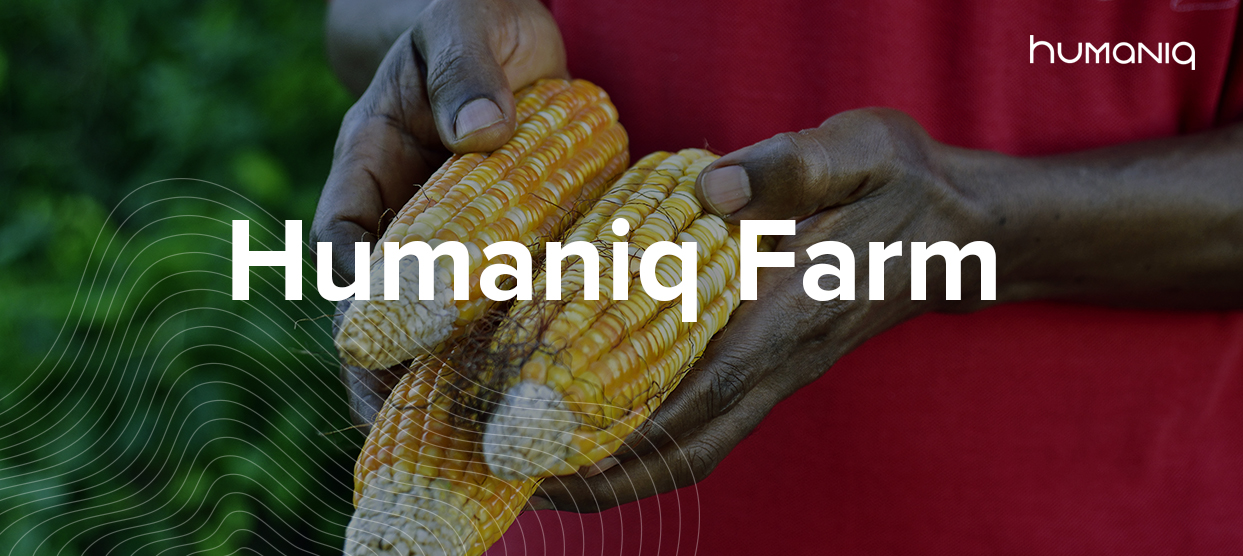 London, August 9, 2018 – Humaniq, the London-based Fintech firm that provides next-generation financial services for the unbanked, today launches a pilot project Humaniq Farm for users in the agricultural business, in order to empower them to advance as entrepreneurs.
According to a study conducted by the Humaniq team, agriculture is a vital sector for sub-Saharan Africa. However, given Africa's rapid economic transformation, demographic changes, fast urbanisation and a shortage of qualitative data, there is a risk of farmers lacking the expertise to take advantage of new market opportunities. The overwhelming majority of Humaniq users are students living in larger cities who are from rural areas and farming families and Humaniq's goal is to provide them with educational and motivating content.
The pilot project Humaniq Farm is a platform aimed at improving the business knowledge that African users have today. The Humaniq team's plan is to start with general and inspiring features and move towards more complex and applied knowledge in terms of market segmentation, targeting, positioning in the agricultural market with a focus on the needs of target audiences.  The content from Humaniq.Farm.com will simultaneously be included in the Humaniq mobile app that runs even on low-end devices and already has more than 400,000 users in 16 African countries onboard. All Humaniq Farm content is available in both English and Swahili.
"A sustainable and resilient agriculture sector is vital for sub-Saharan Africa's economic future. It is a home to nearly half of the world's uncultivated land that is able to be brought into production. Yet a lack of knowledge is a substantial barrier to a prosperous Africa and its people. The Humaniq Farm test project is aimed at eradicating illiteracy in the agricultural sector step-by-step and providing both experienced farmers and those starting out across Africa with the skills and motivation to succeed," said Dennis Nombo, Product Manager at Humaniq.
ABOUT HUMANIQ
Humaniq is a London-based Fintech firm that provides next-generation financial services using its Hybrid Blockchain-based mobile application to the unbanked and underprivileged in emerging economies globally. Humaniq is focused on worldwide financial inclusion by providing access to global markets, greater opportunities, and novel financial solutions using repurposed technologies for those gaining exposure to financial services for the first time.
*Readers should do their own due diligence before taking any actions related to the promoted company, product or service. BitcoinAfrica.io is not responsible, directly or indirectly, for any loss or damage caused by or in connection with the use of or reliance on any content, product or service mentioned in this press release.*
Chainalysis Partners with Binance to Tackle Global Cryptocurrency Money Laundering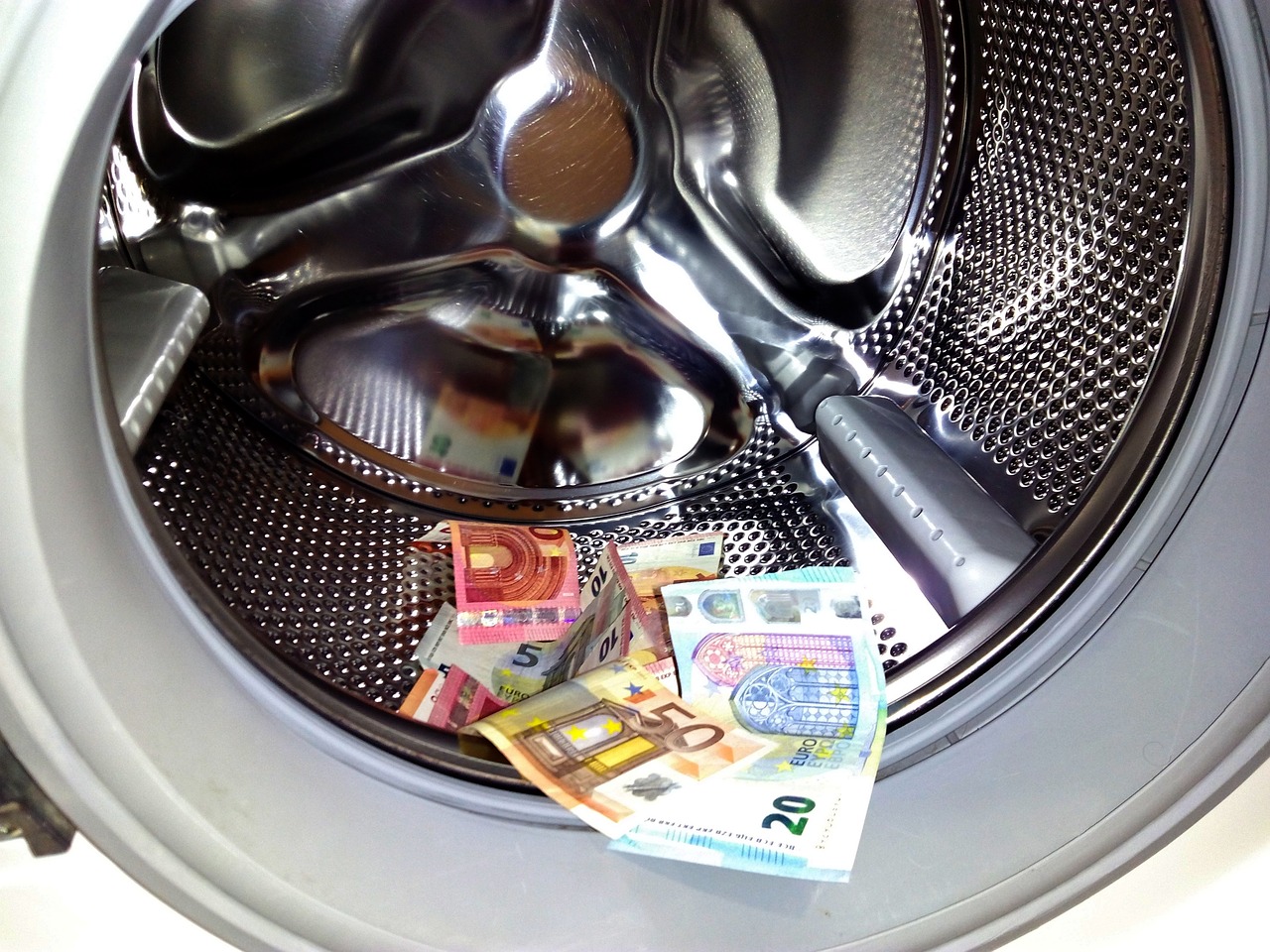 NEW YORK, Oct. 17, 2018 /PRNewswire/ — Chainalysis, the leading provider of cryptocurrency compliance and investigation solutions, has completed a global roll-out of its compliance solution with Binance, the world's largest cryptocurrency exchange by trade volume, to help address the challenges at the intersection of cryptocurrencies, regulators and traditional financial institutions.
"Cryptocurrency businesses of all sizes face the same core challenge: earning the trust of regulators, financial institutions and users," said Jonathan Levin, Co-Founder and COO of Chainalysis. "We expect many to follow Binance's lead to build world-class AML compliance programs to satisfy regulators globally and build trust with major financial institutions."
Chainalysis' compliance software, Chainalysis KYT ("Know Your Transaction"), is the only real-time transaction monitoring solution for cryptocurrencies. The software uses pattern recognition, proprietary algorithms and millions of open source references to identify and categorize thousands of cryptocurrency services to raise live alerts on transactions involved in suspicious activity.
"By working with Chainalysis, we are able to continue building a foundational compliance program that enables the next phase of our growth," said Wei Zhou, CFO at Binance. "Our vision is to provide the infrastructure for a blockchain ecosystem and increase the freedom of money globally, while adhering to regulatory mandates in the countries we serve."
This best-in-class solution enables cryptocurrency businesses and financial institutions to comply with Know Your Customer (KYC) and Anti-Money Laundering (AML) regulations, while simultaneously making it easier for companies supporting cryptocurrencies to open bank accounts.
In April, Chainalysis secured $16M in Series A funding led by Benchmark to deploy Chainalysis KYT and expand its coverage of cryptocurrencies. It serves over 150 of the world's leading cryptocurrency businesses, financial institutions and government agencies.
*Readers should do their own due diligence before taking any actions related to the company, product or service. BitcoinAfrica.io is not responsible, directly or indirectly, for any loss or damage caused by or in connection with the use of or reliance on any content, product or service mentioned in this press release.*
Abuja Blockchain & AI Round-Table Conference 2018 To Be Held On October 19-20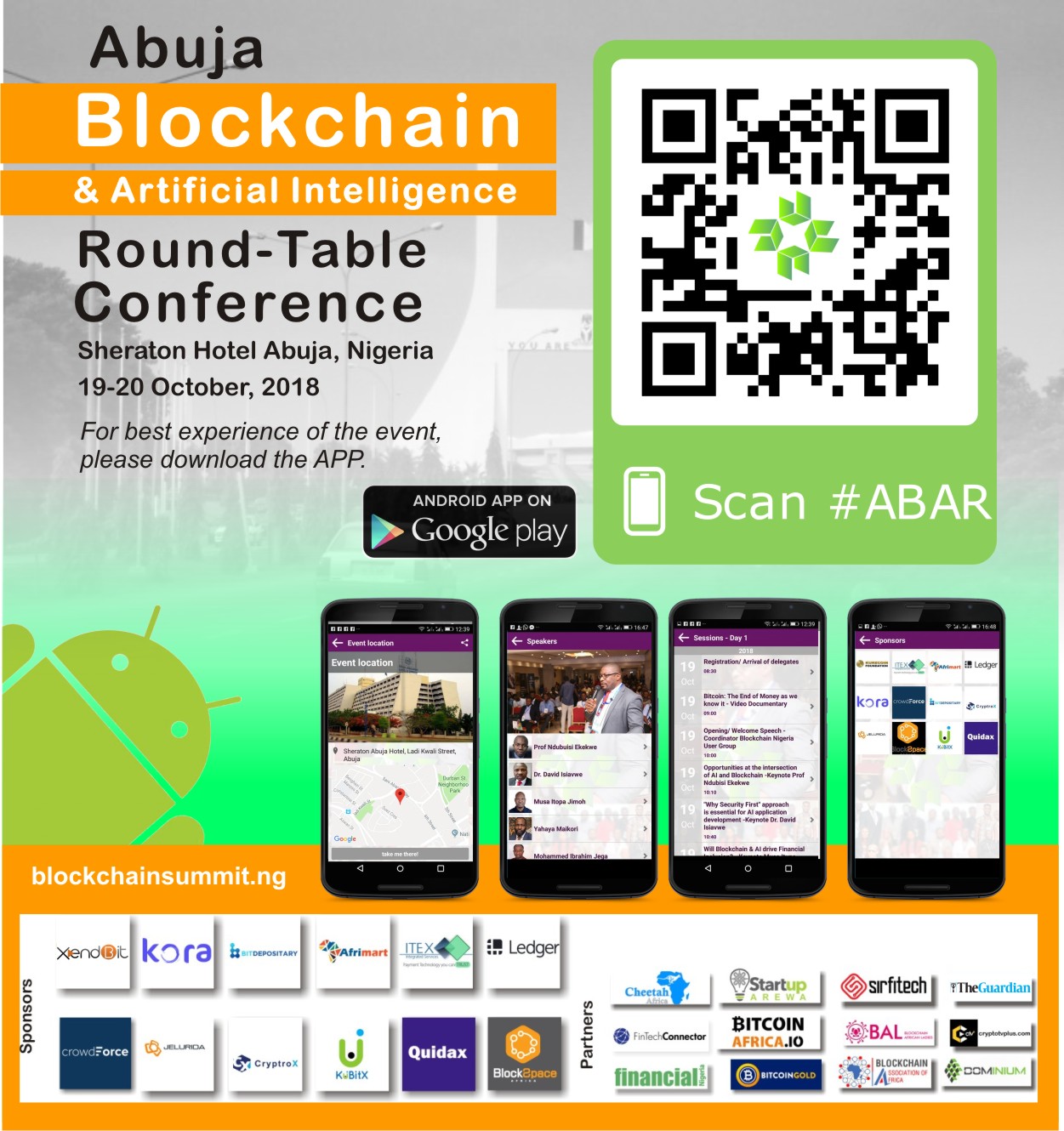 We are happy to announce that the first edition of Abuja Blockchain & AI Round-Table: Beyond Cryptocurrencies will be held from the 19th-20th of October, 2018 at Ladi Kwali Hall, of Sheraton Hotels, Abuja, Nigeria.
This is a hybrid Conference of Value and Innovation, featuring a melding of the Artificial Intelligence (AI) and Blockchain communities in Nigeria and across the world, exploring the enormous possibilities at the intersection of these two technologies. Attendees will garner actionable, practical insight that can be applied almost immediately thereby kick-starting their entrepreneurial pursuits.
The Conference will bring together business leaders, government and regulatory agencies, data practitioners, AI and Blockchain tech pioneers who are applying artificial intelligence to solve today's problems and creating tomorrow's opportunities, while leveraging available tools, to create entirely new values.
Our goal at Abuja Blockchain & AI Round-Table is to provide a common framework for thinking about what the convergence of Blockchain and AI means to Nigeria's economic prosperity agenda. We aim to bridge the knowledge gap by providing government functionaries, decision-makers, professionals and practitioners with the resources they need to make key business-shaping decisions in a rapidly changing world.
This year's conference theme is "Blockchain & AI for Economic Advancement!"
About 1000 participants are expected to be at the two-day event.
The event will feature a mix of free-to-attend and paid-for content.
A mobile app for the event, "ABAR" can be downloaded from Google Play Store.
Event Date: October 19-20, 2018. Time 9.00am Prompt
Special Guests, Keynotes, and Conference Speakers include:
Prof Kingsley Mughalu, 2019 Presidential Aspirant, Former Deputy Governor CBN.
Chike Ukaegbu, 2019 Presidential Aspirant, Lead Executive, StartUp52
Mary Uduk, Director General of SEC Nigeria
Dr Aliyu Abdulhameed MD/ CEO (NIRSAL)
Mr. Adebisi Shonubi  Managing Director, NIBSS
Dr. David Isiavwe –ISSAN President
Dr Amina Sambo Magaji -National Coordinator, OIIE, NITDA
Musa Itopa Jimoh – Deputy Director, Payment Systems, CBN
Mohammed Ibrahim Jega – Board Member FG Technology and Creativity Advisory Group, Founder Startup Arewa
Robert John – first sub-Saharan Africa certified Google Developer Expert in Machine Learning.
The conference promises to showcase a remarkable list of leading voices in the artificial intelligence and blockchain communities across the globe, with the spotlight on local Startups already building out solutions in the ecosystem.
The event is being organised by Blockchain Nigeria User Group. More speakers can be seen on the event website: https://www.blockchainsummit.ng/
Who Should Attend?
Top government decision makers, Regulators, Entrepreneurs, Enthusiasts, Developers, Chief technical officers, Students and Investors interested in innovation at the intersection of AI and Blockchain. We also expect decision-makers from leading financial services companies who are seeking to improve their business using AI and Blockchain Technology to be in attendance.
Bithumb to Hold 'Special Promotion' for New Registered Foreign Users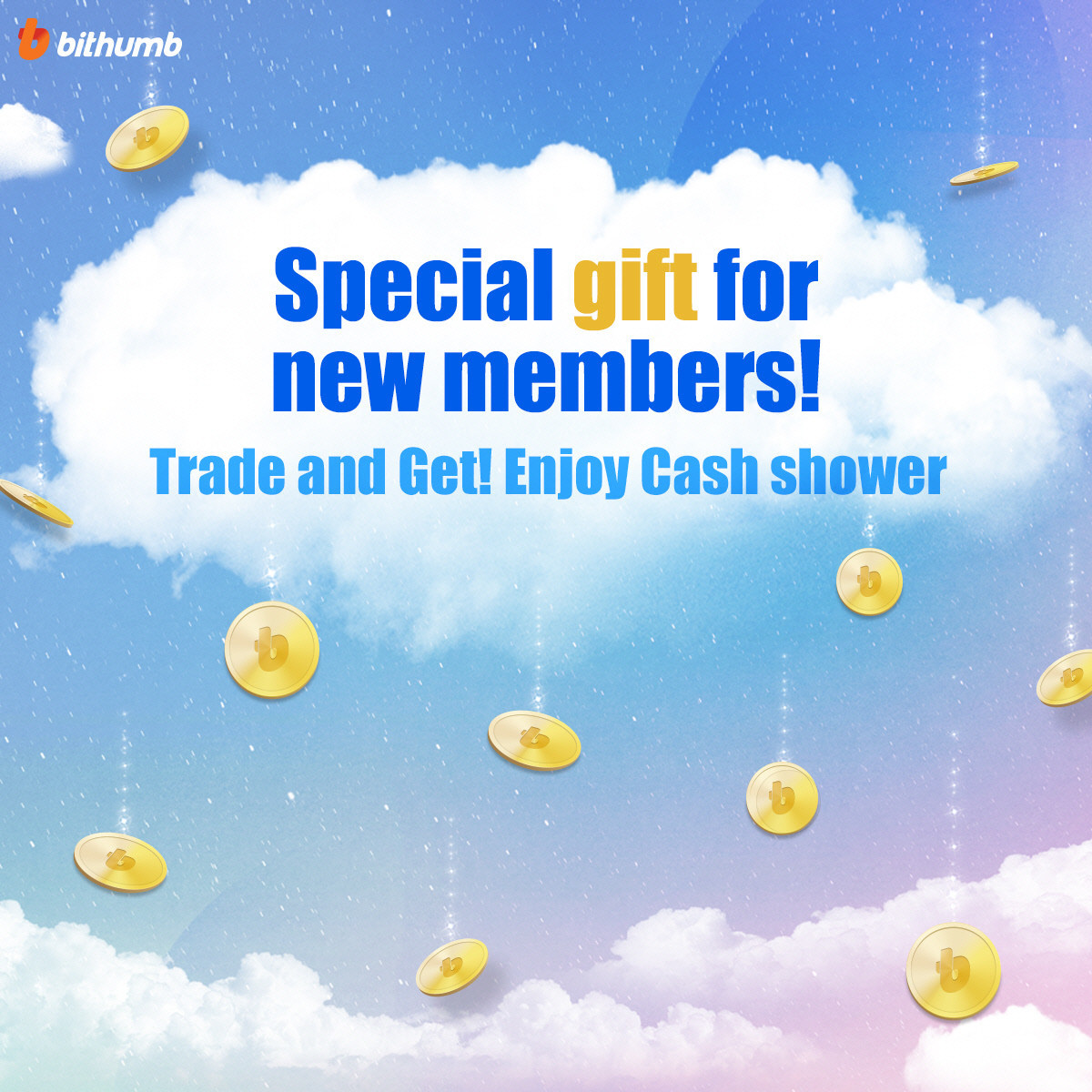 SEOUL, South Korea, Oct. 15, 2018 /PRNewswire/ — Bithumb, a global cryptocurrency exchange will offer a new registration event to global users who newly join and start making cryptocurrency transactions.
Bithumb is planning to hold a 'New Registration Event' for overseas users from October 15 to November 14, 2018 (GMT +9) Korean Standard Time. The event is for overseas users who have signed up for the Bithumb and completed transactions over KRW 20 Million (Approx. USD 17,490, Bithumb cash standard). The users who are satisfied with the above conditions are expecting to receive benefits of 20,000 Bithumb cash after the event period.
Bithumb cash benefits will be given in consecutive order from December 3 until December 7, 2018, for five days (GMT+9) Korean Standard Time.
According to Head of Marketing Department of Bithumb, Andy Choi, "global interest in cryptocurrencies such as Bitcoin and Ethereum is growing." And he added, "We appreciate our foreign global users for their trust in and transaction on Bithumb. We are planning to hold various events in order to express our gratitude."
Bithumb is now holding a 'Cryptocurrency Transaction Fee Refund Event' and 'Super Airdrop Festival Season 2' as well.
For global customer's convenience, Bithumb provides a foreign language counseling service in English, Japanese and Chinese, further strengthening its position as a leading cryptocurrency exchange in the world.
*Readers should do their own due diligence before taking any actions related to the company, product or service. BitcoinAfrica.io is not responsible, directly or indirectly, for any loss or damage caused by or in connection with the use of or reliance on any content, product or service mentioned in this press release.*