Humaniq Doubles Number of Nations Where it Brings Global Unbanked Better Options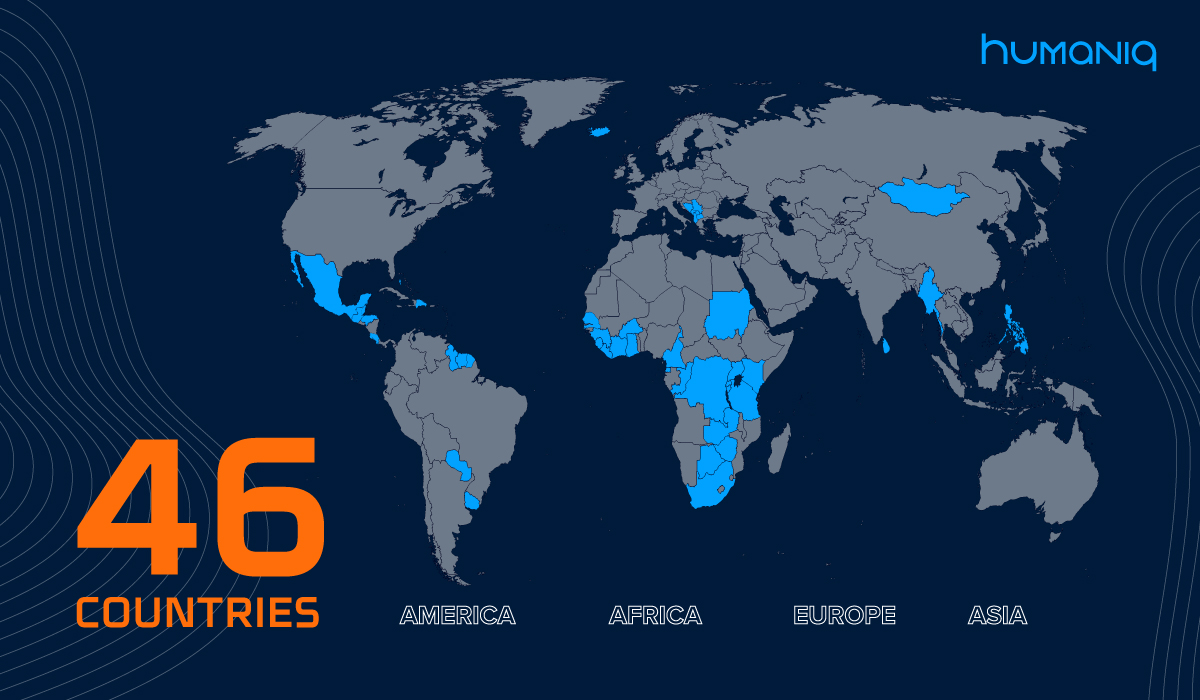 London, September 20, 2018 – International FinTech company Humaniq today expands its global reach by launching the Humaniq app with full functionality – wallet & crypto emissions – in a further 24 countries. The launch, from Asia to Latin America,  takes the total list of nations Humaniq App operates into 46. The expansion will provide both social and financial empowerment to the global unbanked population and widen the horizon for financial inclusion initiatives.
Launching the app in new continents with already close to half a million users onboard after less than a year Humaniq is ready for further rapid growth and achievements. As of today, the Humaniq App can be downloaded in 24 new countries: Republic of the Philippines, Myanmar, Sri Lanka, Papua New Guinea, Mongolia, Seychelles, Belize, Dominican Republic, The Bahamas, Guatemala, Honduras, Costa Rica, Venezuela, Guyana, Suriname, Paraguay, Oriental Republic of Uruguay, México, Albania, Montenegro, Macedonia, Republic of Serbia, Bosnia and Herzegovina, Republic of Iceland.
It is no coincidence that there are Southeast Asia and Latin American countries in the list of nations Humaniq now operates in. Humaniq will fill in the gaps in financial inclusion, bringing knowledge and skills that will help people to use financial products and services effectively and with a greater awareness of their rights and responsibilities in financial markets.
Today, there are approximately 1.7 billion people without any access to financial accounts, according to the World Bank's Global Findex Database 2017 (Findex). Traditionally, these unbanked individuals are unable to prove their identity, which makes it impossible to gain access to traditional banking facilities. Guided by the goal of expanding the banking sphere to the masses in historically underserved economies, the Humaniq team provides the unbanked with a wallet, bio-ID, secure messaging, end-to-end encryption, live support chat features, and transaction fees close to zero through the unique Hybrid Blockchain that the Humaniq App is built on.
Following its mission, Humaniq is focused on raising awareness of financial services and introducing FinTech innovation to the African region, aiming to empower the continent's populace. Earlier, it ran a global challenge which invites social entrepreneurs to submit proposals for Blockchain startups that aim to introduce new financial services in Africa. Its social awareness campaigns have included a widely-viewed documentary highlighting the plight of Africa's unbanked. Humaniq also directly engages local entrepreneurs through its extensive network of African ambassadors.
"Humaniq is an international project and the expansion from 22 to 46 new countries is ample evidence of that. This is precisely the route that Humaniq needs to follow in order  to reach its goal of making the world a better place through full  financial inclusion and financial literacy for all."- said Alex Fork, Founder of Humaniq.
*Readers should do their own due diligence before taking any actions related to the company, product or service. BitcoinAfrica.io is not responsible, directly or indirectly, for any loss or damage caused by or in connection with the use of or reliance on any content, product or service mentioned in this press release.*
Nigerians Living in South Africa Can Now Verify Their Remitano Accounts Using Their Nigerian Documents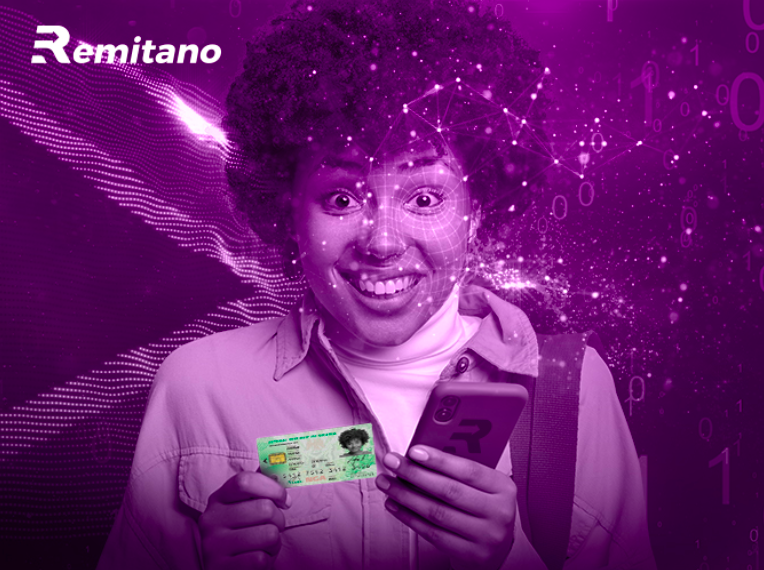 The Remitano ecosystem is a community built on trust, this is why every Remitano user must complete their KYC to gain full access to the entire features of Remitano.
Over time, we realized that a lot of our Nigerian users who have migrated and now live in South Africa are finding it difficult to verify their accounts due to the lack of proper South African documents. As a result of our pledge on continuous improvement, we are now allowing Nigerian traders in South Africa to verify their Remitano accounts using their Nigerian identification documents.
South Africa based Nigerians can now use their Nigerian government-issued National Identity card, Driver's license, international passport, or Voters card to verify their Remitano account despite they no longer live in Nigeria.
This is part of Remitano's effort in a bid to enhance borderless access to financial and cryptocurrency services. Remitano strives on making cryptocurrency trading easy for its users regardless of nationality and location.
What Exactly is KYC and Why Do You Need to Complete It?
KYC is an acronym for "Know Your Customer." It is a means for Remitano to verify its users by requesting and verifying their personal details.
There are five levels of KYC in order to enjoy the highest trading experience on Remitano. The level of KYC you complete will determine your daily deposit and withdrawal limits.
Level one verification requires phone number verification only. This allows users to buy up to $1000 worth of cryptocurrency. However, you would not have access to your Remitano fiat wallet.
Level two verification involves document verification. It involves the confirmation of your identity by providing your government-issued ID card. This will help remitano verify the personal details and address you provided during registration. Level two users can buy cryptocurrencies worth $100,000 per day with a daily withdrawal limit of $1000.
Level three verification requires your bank verification. You need to verify your bank detail to make fiat deposits and withdrawals. Level three increases your buying limit to $200,000 per day and withdrawal limit to $2,500 per day.
Level four and five KYC are for long term traders, and you will need to complete the first three levels. Learn how to complete level 4 and 5 KYC.
The acceptance of KYC (Know Your Customer) has made Remitano one of the most secured peer-to-peer crypto exchange platforms as it has recorded no scam attempts.
The KYC has been used to filter out users with bad intentions and ulterior motives. Traders and investors on Remitano carry out their activities without the fear of being scammed and ripped off their hard-earned money.
Complete your KYC now and begin to buy bitcoin in South Africa on Remitano!
About Remitano
Remitano is a product of Babylons Solutions Limited based in Seychelles. Remitano's purpose is to offer a robust, quality trading experience to all users as a fast-moving marketplace. With necessary safety standards in place, buyers and sellers can come together, store, trade, and withdraw assets, thus avoiding issues common to other crypto exchanges.
Launched in 2014, Remitano is a global cryptocurrency exchange serving international markets, such as Malaysia, China, Nigeria, Vietnam, Australia, Cambodia, and Indonesia.
Got Questions?
Reach out to Remitano via:
Email: team@remitano.com, marketing@remitano.com
Socials: Facebook, Twitter, Reddit, and LinkedIn
Disclaimer: This is a press release. Readers should do their own due diligence before taking any actions related to any company, product, or service mentioned in this article. BitcoinAfrica.io is not responsible, directly or indirectly, for any loss or damage caused by or in connection with the use of or reliance on any content, product, or service mentioned in this post. 
PixelPlex Introduces DocFlow – Intuitive Blockchain-Powered Document Management System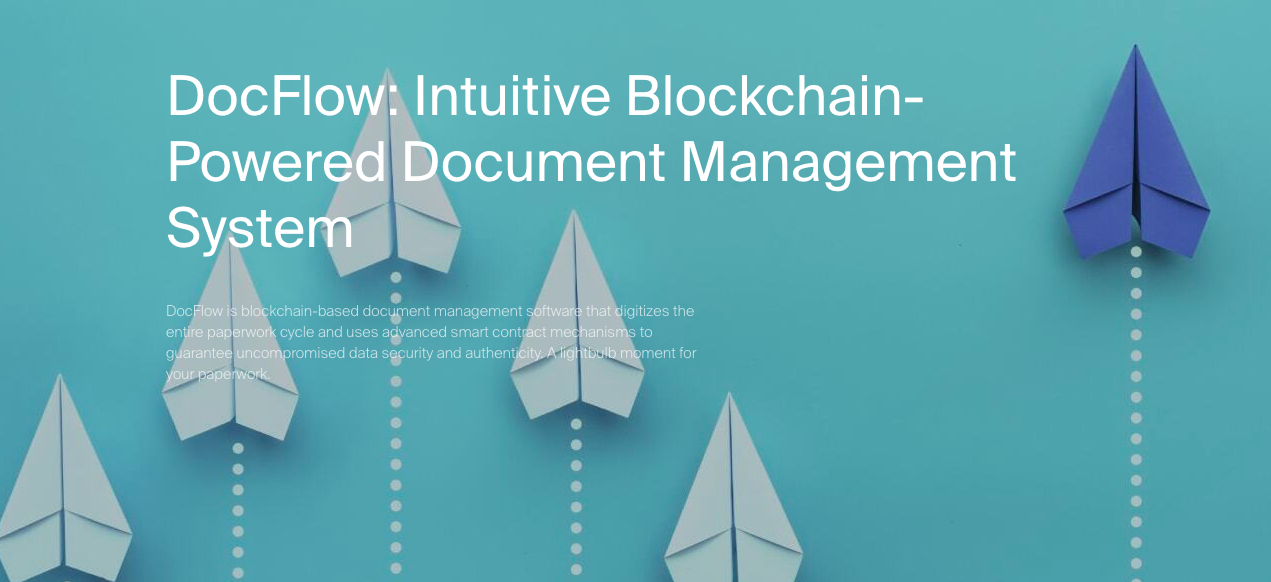 PixelPlex, a custom software development company with a focus on blockchain technology, has recently launched its blockchain-based document management software that is called DocFlow.
DocFlow, the solution that was built on Hyperledger, is able to digitise the entire paperwork process. It's based on advanced smart contract mechanisms that guarantee data security and authenticity. Thanks to this ingenious project, users will be able to skip time-consuming document processing routines, exclude all intermediaries, save valued resources via zero transaction fees, and protect data at all levels through multi-tier role-based and coded access.
The developers at PixelPlex point out that DocFlow's infrastructure is not that complex. It consists of Web UI for administrators, database on the back-end and a blockchain network, secure API gateway for data access as well as user interface for document storage and access. This business document management system is universal and comes in really handy when dealing with the issues around electronic file turnaround. 
DocFlow can be seamlessly integrated, safely used, and accessed from anywhere on any device. Apart from this, it complies with GDPR at all times, has a transparent doc history through time-stamped blocks, rules out fraud via built-in proof of origin techniques, safeguards and decentralises your data storage with distributed ledger tech, automates document processing, issuance, and retrieval.
PixelPlex blockchain-based document management software will correspond to the requirements of almost all enterprises. Among them, there are such industries as Supply Chain, Healthcare, Real Estate, Telecommunications, eCommerce, Energy and Utilities, Engineering and Construction, Accounting, Finance, Legal, and Insurance. 
When integrating DocFlow, the PixelPlex team offers their specially designed 5-step implementation model:
Initiate DocFlow from the blockchain network's side

Initiate the solution from your company's side

Register admins and users

Integrate third-party services if needed

Start working with documents, nice and easy
About PixelPlex 
A blockchain provider with 7+ years of experience and 50+ successfully completed blockchain projects. They power their DLT products with AI, IoT, and cybersecurity advances. Learn more at www.pixelplex.io.
Disclaimer: This is a paid press release. Readers should do their own due diligence before taking any actions related to any company, product, or service mentioned in this article. BitcoinAfrica.io is not responsible, directly or indirectly, for any loss or damage caused by or in connection with the use of or reliance on any content, product, or service mentioned in this press release. 
Paxful Presents Bitcoin Entrepreneurship Webinar, Launches Exclusive Mentorship Program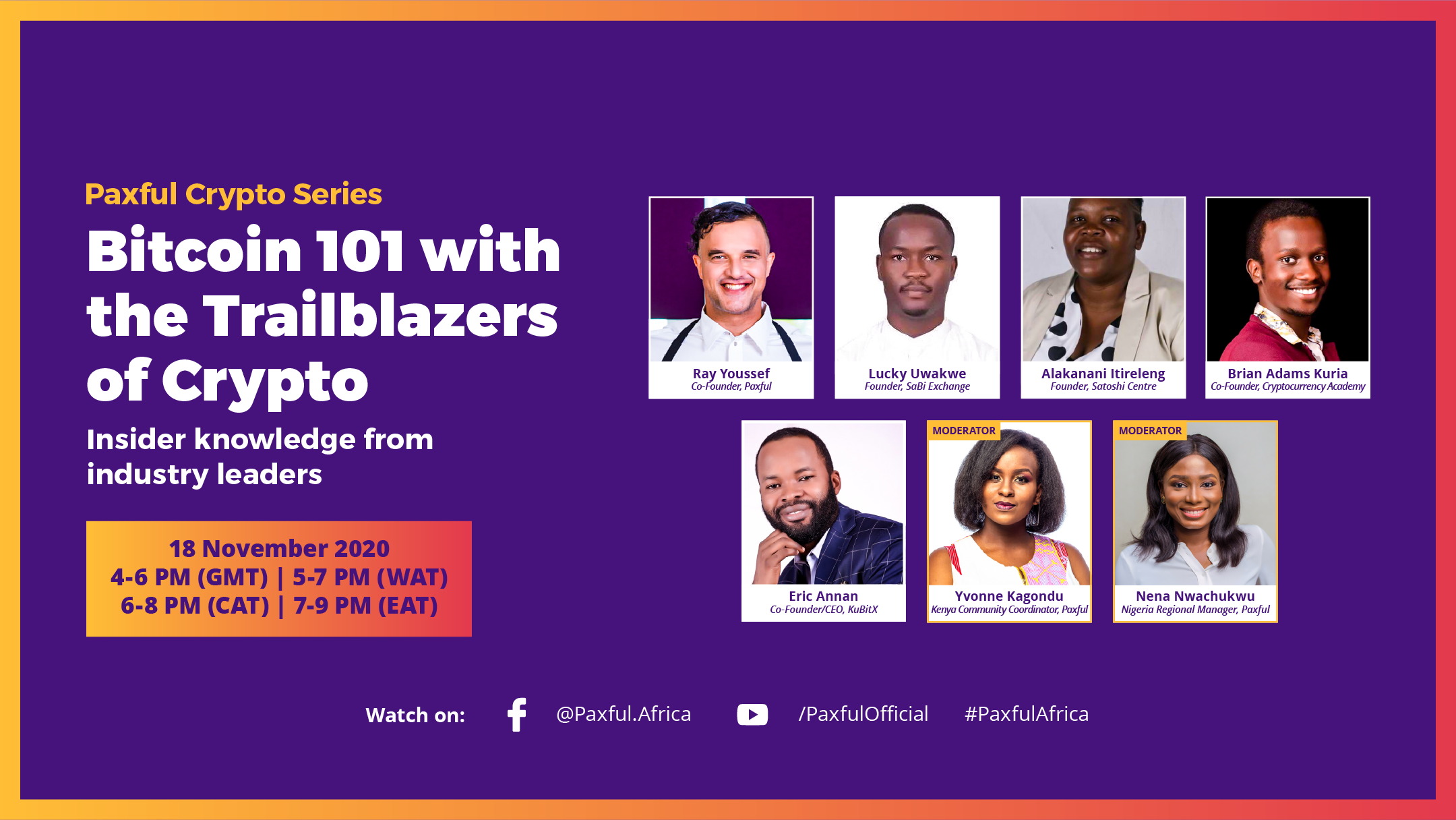 Learn the ropes of Bitcoin entrepreneurship with a chance to participate in a $1,000 giveaway
November 17th, 2020 – Paxful, one of the largest peer-to-peer cryptocurrency marketplaces in the world, will host a Bitcoin 101 Pan African Webinar, alongside renowned industry leaders, to teach the ropes of crypto entrepreneurship. The Webinar is part of Paxful's ongoing educational efforts in Africa, aiming to share knowledge about safe and effective Bitcoin trading while inspiring locals to become their own boss through crypto.
"Africa is Paxful's leading market which has endless potential for crypto adoption. The ambition of African youth and their ability to embrace new technologies is what drives the nation forward. Africa will soon be in the pilot seat of the crypto renaissance not just on the continent, but worldwide" says Ray Youssef, CEO and co-founder of Paxful.
The webinar is split into two parts; the first hour is all about the fundamentals of Bitcoin first-hand from the founders and CEOs of five leading crypto companies. The second hour of the webinar discovers how to build a successful trading business on Paxful. The highlight of the event is the chance to participate in the 1-on-1 mentorship program by Modibe Matsepane, Paxful's Africa Community Coordinator, and Crypto enthusiast. Sign up during the webinar as one lucky attendee will be randomly selected to receive private mentorship, while others will be added to an exclusive channel for insider trading tips.
"Paxful is thrilled to collaborate with the industry leaders in the country – it's crucial we work together to build a long-lasting crypto ecosystem in Africa. We're happy our partners share a common goal of financial inclusivity and hope to help more Africans take control of their money" says Tugba Abadan, Head of Africa & Middle East for Paxful.
To celebrate the event, Paxful will be giving away a total of $1,000 worth of Bitcoin throughout the webinar. Prizes can be won even before the webinar commences, so make sure to visit Paxful Blog for more information. 
Webinar details:
Session 1: Bitcoin 101 with the Trailblazers of Crypto, Insider knowledge from industry leaders
Session 2: Build a Lucrative Business by Trading on Paxful 
Victoria (South Africa), Student, Paxful Peer

Rhoda (Kenya), Student, Paxful Power Trader, and Paxful Associate

Mubarak (Nigeria), Entrepreneur, Paxful Peer

Shakur (Ghana), IT Administrator, Paxful Peer
Date: 18 November 2020
Time: 4pm GMT | 5pm WAT | 6pm CAT | 7pm EAT
Link: https://paxful.zoom.us/webinar/register/WN_xgX9PWTMRD-Wtz49k_344g
About Paxful
Paxful is a people-powered marketplace for money transfers with anyone, anywhere, at any time. Their mission is to empower the forgotten four billion unbanked and underbanked around the world to have control of their money using peer-to-peer transactions. The company has over 4.5 million users globally who you can instantly buy and sell Bitcoin (BTC) and Tether (USDT) with over 300 different payment methods.
As part of their mission, Paxful launched #BuiltWithBitcoin, a social good initiative to build 100 schools funded entirely by bitcoin all across emerging markets. Paxful was co-founded in 2015 by Ray Youssef, Chief Executive Officer, and Artur Schaback, Chief Product Officer.
Disclaimer: This is a press release. Readers should do their own due diligence before taking any actions related to any company, product, or service mentioned in this article. BitcoinAfrica.io is not responsible, directly or indirectly, for any loss or damage caused by or in connection with the use of or reliance on any content, product, or service mentioned in this press release.