Oneiro Launches ndau, the World's First Buoyant Coin Optimized for Long-term Store of Value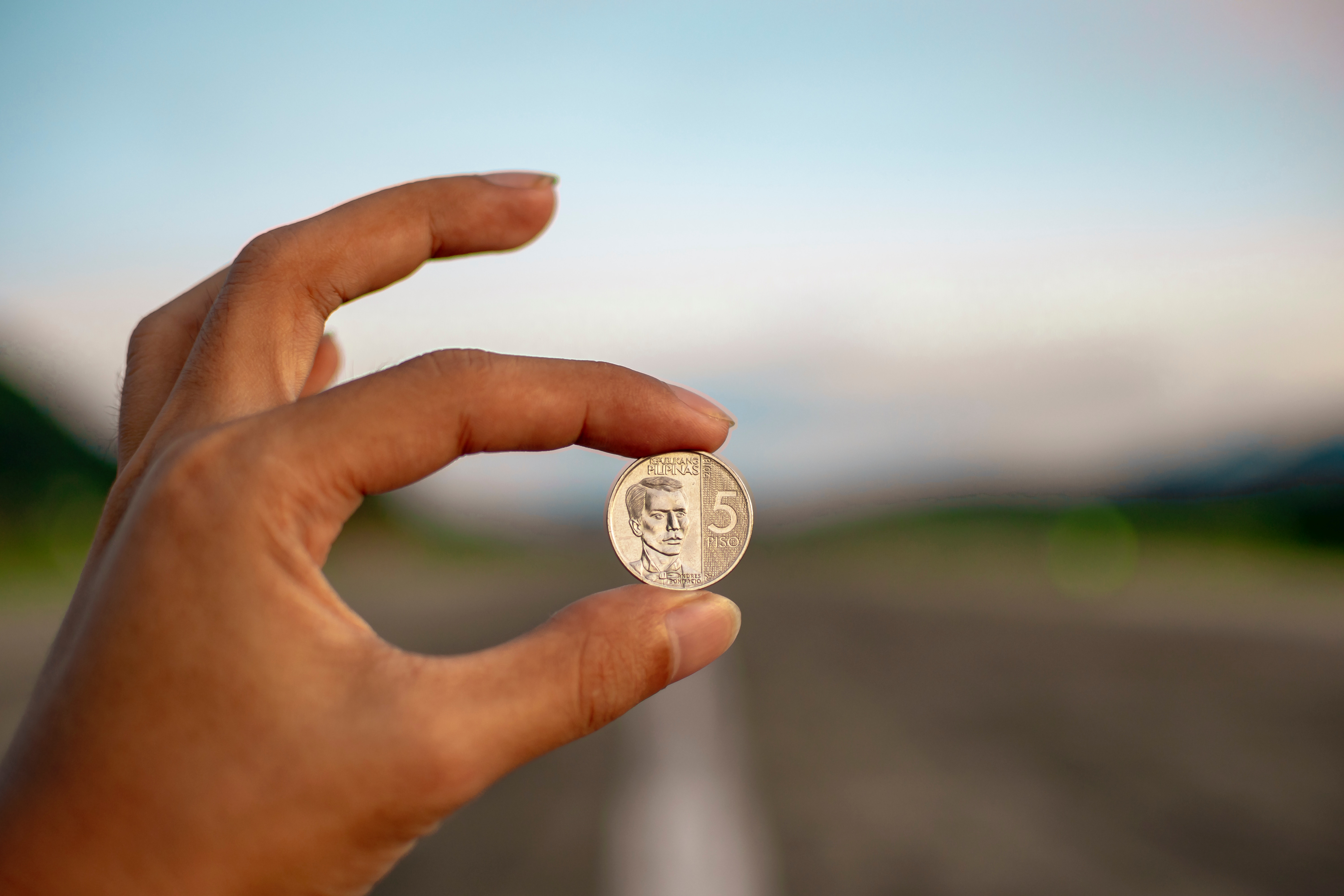 BOSTON, MA — September 13, 2018 — Backed by COSIMO Ventures, Oneiro NA Inc. has announced the launch of ndau, the world's first buoyant digital currency optimized for the long-term store of value. Oneiro completed its equity round from COSIMO Ventures earlier this year and has successfully sold privately nearly $15 million of ndau to date. Unlike stable coins, ndau is not pegged to fiat currencies or commodities. Rather, incentives and economic controls are built into the design of the ndau blockchain in ways that improve on both digital predecessors as well as traditional non-digital currencies. ndau features innovations which seek to provide a combination of digital governance, reduced volatility, value appreciation potential, and long-term dependability not found in existing cryptocurrencies.
Jim Kent, CEO of Oneiro, said: "While other cryptocurrencies have achieved an impressive rate of growth, their volatility has presented a barrier to mainstream adoption, warding off many institutional and retail investors from entering the market. In order to move towards acceptance of a decentralized digital monetary system, we must address the problems of governance, stability, and dependability that limit wider acceptance of cryptocurrencies, especially for a long-term store of value. We are thrilled to have built a truly resilient, global digital currency that will address these issues."
ndau was initially formulated by the ndau Collective, a group of over 20 leading experts from world-class institutions including MIT, Columbia University, Carnegie Mellon, New York University, University of Chicago, and Goldman Sachs and who specialize in disciplines ranging from economics and monetary policy to cryptography and computer science. Typical stable coins are largely pegged to other currencies or commodities and are therefore subject to the influence of institutions that may not prioritize the interests of long-term holders. This leads to inflationary policies that erode value over time. By contrast, ndau, is governed by the Blockchain Policy Council (BPC), a group of digital delegates continuously elected by ndau holders that are held accountable to the interests of the entire ndau ecosystem.
While stable coins have features to push against price drops relative to fiat currencies, they are also limited in their ability to increase in value over time, making them a less optimal choice for long-term value storage compared to traditional assets. The BPC's monetary policy fosters a pro-growth environment for the value of ndau while mitigating its downside volatility.
Ken Lang, a technology pioneer and an early member of the ndau Collective said: "When a group of early bitcoin enthusiasts came together a few years ago to map out the biggest limitations to wide adoption of cryptocurrencies, it was clear that those looking to use crypto for long-term value storage had problems that weren't being addressed. ndau was created as a solution to these problems. The ndau Collective designed an ecosystem of decentralized participants and roles that use built-in incentives, checks, and balances to align interests properly and to protect the interests of all ndau holders fairly.  These participants and roles, such as market makers, delegates, and endowment managers, work together to promote price stability without limiting growth – making it a better fit for long-term value storage."
ndau has economic incentives built into its ecosystem to encourage market interactions between ndau holders that tend to stabilize its price. ndau holders are rewarded based on duration of holding, ensuring that those holding it for its intended purpose are well served. ndau's monetary policy automatically responds to market conditions in real time, releasing new ndau for sale from the endowment only when demand warrants, and according to a public schedule of target prices that rise exponentially over time. Proceeds from ndau sales flow into an endowment of assets, which serves as a source of liquidity to support ndau monetary policy. During market downturns, excess supply of ndau are taken out of circulation through both algorithmic mechanisms and by market makers, who buy back ndau at a dynamic floor price – similar to how central banks conduct open market operations, except more decentralized.
Robert Frasca, Managing Partner at Cosimo Ventures, said: "COSIMO Ventures is a team of highly experienced former entrepreneurs who invest in the tech space, and we currently focus on blockchain projects that have something really unique to offer. We surveyed the landscape of cryptocurrencies, and we invested in Oneiro because the ndau coin is leveraging blockchain technology to create a really groundbreaking buoyant currency. ndau challenges many of the assumptions held by current cryptocurrency thought leaders today, especially in the realms of digital governance and combining value growth with stability."
The buoyant nature of ndau positions it as ideal for individual investors, institutions, and businesses alike looking to diversify into an asset that rewards long-term holding. In addition to ndau's dynamic "guide rails" on price, further economic mechanisms automatically apply in every standard ndau blockchain transaction, providing "buoyant" market forces that dampen downside volatility and instead push upwards. The built-in incentives and economic structure of the ecosystem position ndau to better meet the needs of long-term crypto holders who want their investment to both mitigate volatility and appreciate in value.
For more information on ndau, please visit ndau.io.
*Readers should do their own due diligence before taking any actions related to the company, product or service. BitcoinAfrica.io is not responsible, directly or indirectly, for any loss or damage caused by or in connection with the use of or reliance on any content, product or service mentioned in this press release.*
Cryptocurrency Exchange Quidax Partners With Flutterwave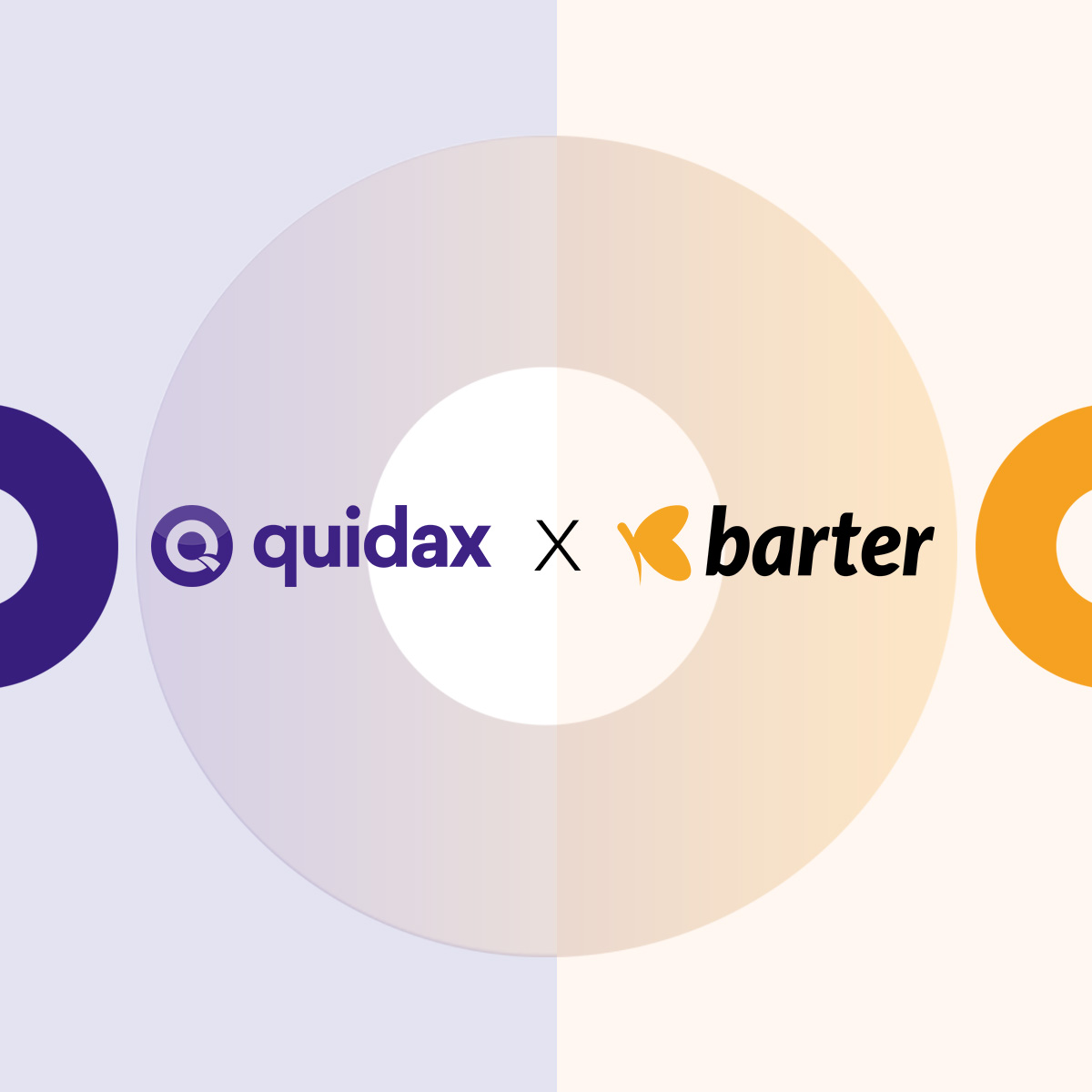 Africa's first user-focused cryptocurrency exchange, Quidax, has partnered with Flutterwave to enable users of Flutterwave's GetBarter fund their Quidax wallet easily. As part of the partnership, Quidax will give 2,000 naira to new and existing users of GetBarter who use the 'pay with barter' option when funding their Quidax wallet with a minimum of N5,000 from 19th March to 15th April 2019.
According to Wole Ayodele, Head of Business Development at Quidax, this partnership is very exciting for both organizations as it combines Flutterwave's GetBarter – which makes it easy for people to manage their finances and make payments – as well as Quidax's seamless cryptocurrency exchange. "Our goal is to simplify access to cryptocurrency in Africa and this partnership helps achieves that", he went on to say.
When asked why it was important to simplify access to cryptocurrency, Mr. Ayodele stated that the time is here to push for a flatter world with finance. He added that adoption of cryptocurrency has multiplier effects for businesses and the GDP of countries, bitcoin is just the beginning.
In February,  JP Morgan, one of the 10 biggest banks in the world launched its own cryptocurrency, the JPM coin, which is designed for business-to-business money movement flows. JP Morgan had stated that they were running a pilot which would include a total of 27 million accounts.
Also in February, the New York Times revealed that Facebook and Telegram are working on launching new cryptocurrencies that would enable people to send money to contacts on their messaging systems.
Quidax provides a seamless platform for users to send, receive, buy and sell cryptocurrency using their local currencies.
Founded in 2016, Flutterwave is a global payments solutions platform for companies all over the world to accept payments from customers on the African continent and abroad. It allows clients to access their APIs and work with Flutterwave developers to customise payments applications.
Disclaimer: This is a paid press release. Readers should do their own due diligence before taking any actions related to the company, product or service. BitcoinAfrica.io is not responsible, directly or indirectly, for any loss or damage caused by or in connection with the use of or reliance on any content, product or service mentioned in this press release.
Announcing the 3rd Lagos Blockchain, AI and Digital Assets Conference 2019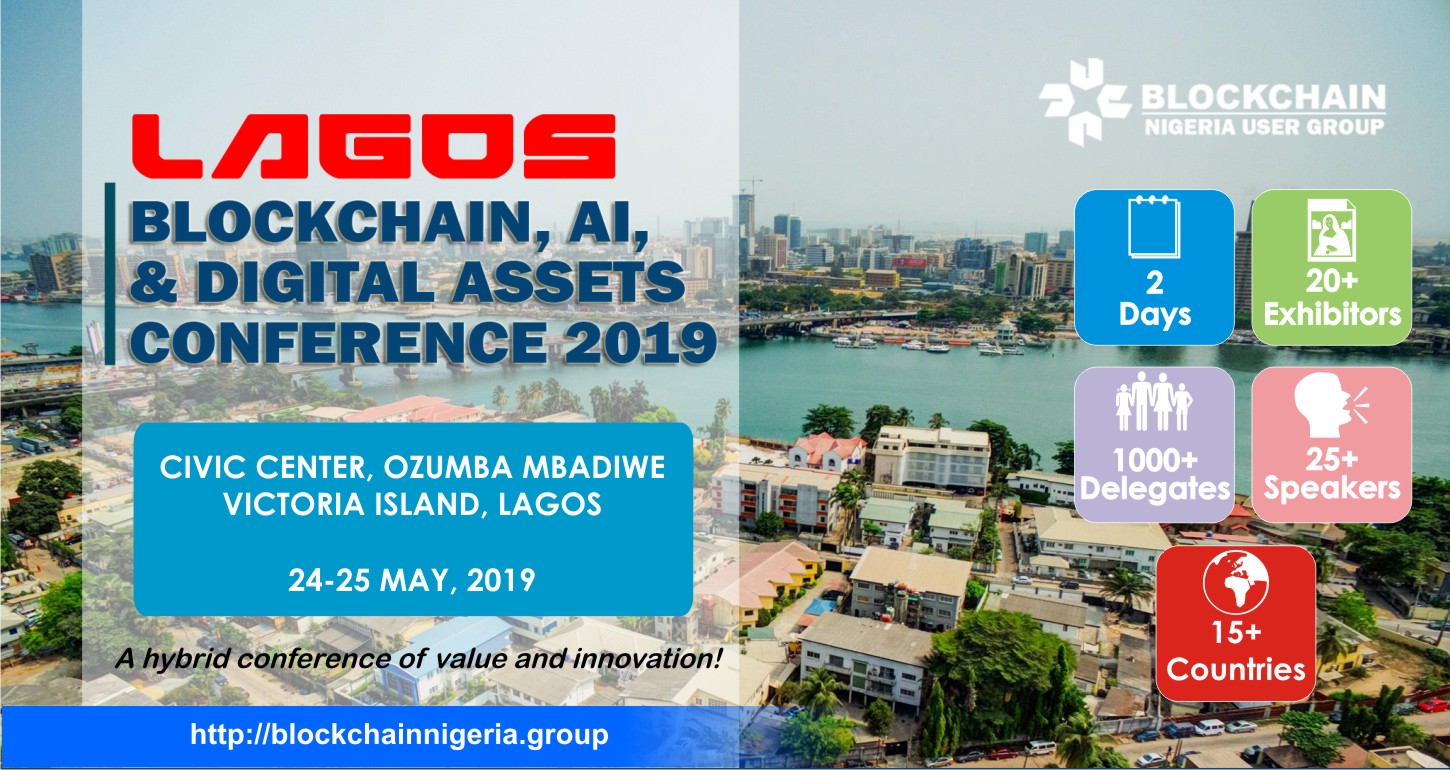 Nigeria's premium Blockchain Conference of Value and Innovation, annually organised and curated by Blockchain Nigeria User Group, is on its 7th leg, returning to Lagos for the 3rd consecutive season, bigger, stronger and better.
Africa is home to 16.3 percent of humanity but home to less than 1 percent of the world's billion-dollar companies and only about 4 percent of global GDP. Africa cannot afford, nor does it have to miss the possibilities of the fourth Industrial Revolution (4RI) to better her lot.
At the upcoming #LagosBlockchain2019, attendees will discover how Blockchain, Artificial Intelligence (AI), IoT, Big Data and Virtual Financial Assets are altering and disrupting incumbents and creating new opportunities for forwarding thinking individuals.
We have planned supper interactive panel discussion segments around the technologies of the fourth industrial revolution to provide every attendee with actionable insights that can be applied immediately to accelerate progress in any chosen career path.
Dr. Isa Ali Ibrahim Pantami PhD, Director-General/ CEO National Information Technology Development Agency (NITDA) is expected as guest of honor.
Mr. Andrew Nevin, Chief Economist at PWC will deliver a Keynote on "How Blockchain, AI Digital Virtual Financial Assets and other technologies of the 4IR could drive economic advancement across Africa".
There will be panel session on "Blockchain, AI, Virtual Financial Assets and the Future of Work in Africa", "Possibilities of Virtual Financial Assets Taxation in Nigeria" – Akeem Ogunseni, Senior Manager Tax Services at EY.
Other subject matter experts and professionals expected at the conference include Boye Ademola, Partner Technology Advisory & Digital Transformation Lead at KPMG Advisory Services, Wole Oyeniran, Enterprise Platforms/  Systems Integration Leader, West Africa at Deloitte Consulting, Dr. Segun Aina, Chairman Fintech Associates/ President Fintech Association of Nigeria, Shamim Khan, Esq. Director, Lex Futurus (UK) Blockchain Regtech & Law Limited and Ian Friend, Cofounder/ COO Ferrum Network, NYC, among many others.
The conference will feature a melding of the AI and Blockchain/Virtual Financial Assets communities in Nigeria and across the world, exploring the possibilities at the intersection of these technologies. The Conference will bring together business leaders, government and regulatory agencies, data practitioners, AI and Blockchain tech pioneers who are applying artificial intelligence to solve today's problems and creating tomorrow's opportunities, while leveraging available tools, to create entirely new values.
About 1000 participants are expected to be at the two-day event.
We aim to bridge the knowledge gap by providing government functionaries, decision-makers, professionals and practitioners with the resources they need to make key business-shaping decisions in a rapidly changing world.
For Sponsorships, Partnerships and Exhibition opportunities, please download the conference brochure at http://blockchainnigeria.group/2019%20brochure1.pdf
Blockchain Nigeria User Group is a pioneer group of enthusiast, developers and industry practitioners championing the adoption of Blockchain technology through education across Nigeria and Sub-Saharan Africa. Since 2016, the group has held about six conferences in Lagos, Abuja and Port Harcourt, connected over 5000 attendees/ enthusiasts and spurred waves of startups in the ecosystem. 
Registration page: https://www.eventbrite.com/e/blockchain-ai-digital-assets-conference-2019-tickets-56327784921
Group website: http://blockchainnigeria.group
Contact Email: info@blockchainnigeria.group
Contact Telephone: +2348165430776
Disclaimer: This is a paid press release. Readers should do their own due diligence before taking any actions related to the company, product or service. BitcoinAfrica.io is not responsible, directly or indirectly, for any loss or damage caused by or in connection with the use of or reliance on any content, product or service mentioned in this press release.
First Blockchain Educational Institution in Eastern Africa Funtrench Partners with Blockchain Training Alliance to Promote Adoption of Emerging Technologies in Kenya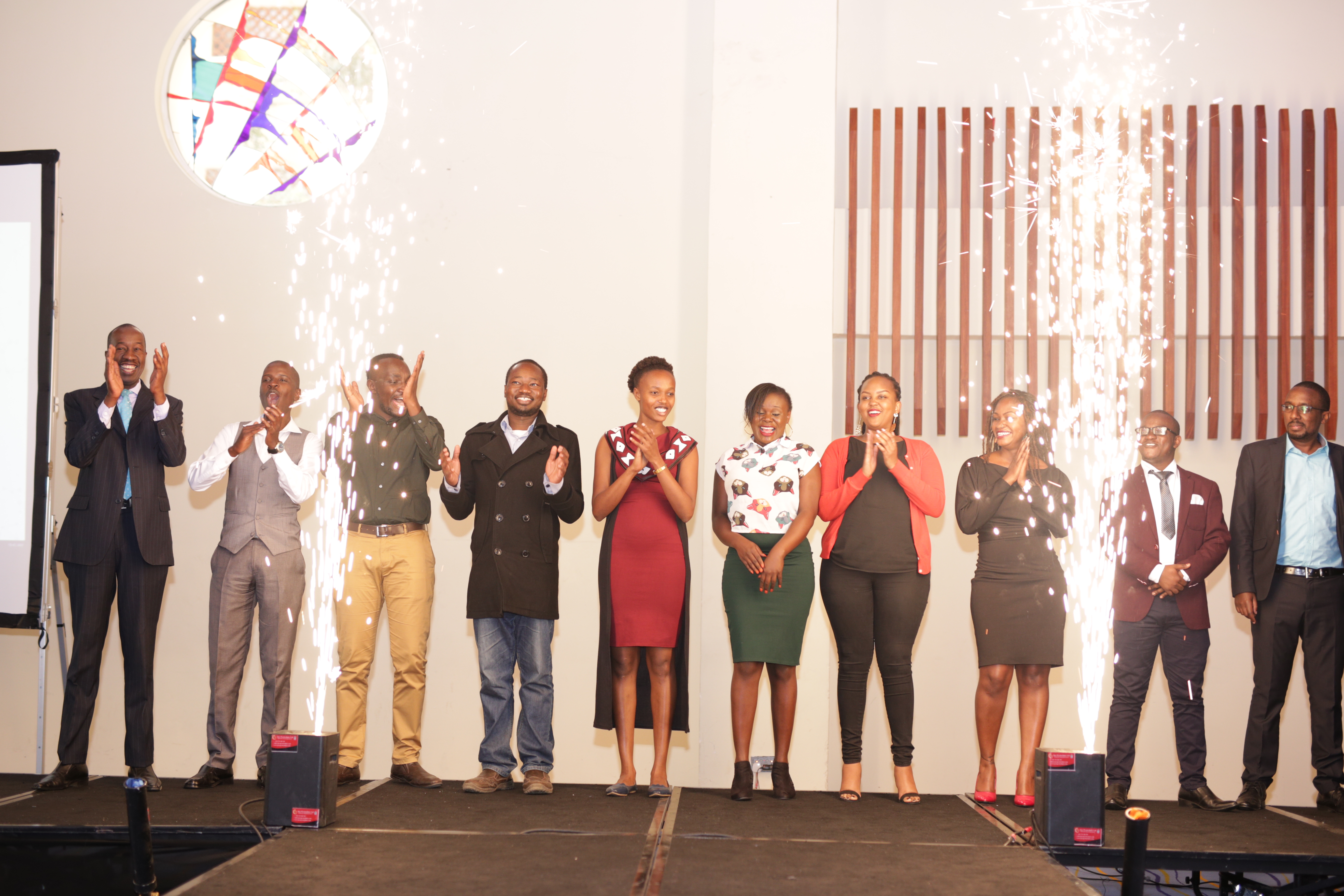 March 6, 2019, Nairobi, KENYA – Funtrench, the first blockchain educational institution in Eastern Africa, has today announced a strategic partnership with US-based blockchain certification company, Blockchain Training Alliance (BTA). The goal of the partnership is to boost Funtrench's position in building an ecosystem of emerging technologies in Africa. This partnership puts Kenya as one of the African countries besides South Africa and Nigeria where BTA accredited blockchain courses are offered.
The collaboration with BTA will enable Funtrench to offer a wider range of certified blockchain-related courses in Kenya and to create a talent pool of individuals that are savvy in industry 4.0 technologies.
Making the announcement during the company launch at the Movenpick Hotel in Nairobi, Kingsley Ndiewo, CEO Funtrench Ltd said: "Funtrench is not just a business; Funtrench is a revolution. We are happy to be officially launching our company ten months after opening our blockchain campus in Parklands, Nairobi. Moreover, we are grateful that we have been nominated for the 2019 Katerva Award in human development. Our idea of a talent ecosystem is somewhat similar to the Japanese keiretsu whose interlocking parts establish a self-sustaining system. We, therefore, believe that collaboration works better than competing. That is why we are striving to partner with institutions like BTA."
Chad Decker, CEO Blockchain Training Alliance asserted: "Our strategic partnership with Funtrench was ignited through their passion for education. Funtrench is nominated for the 2019 Katerva Award in Human Development, recognising Funtrench's goal of global sustainability for the Kenyan workforce. We are delighted to collaborate with Funtrench and look forward to achieving our joint goals in helping to bring immense value to individuals and companies."
Funtrench focuses on practical training where learners are instilled with skills to build solutions based on emerging technologies that address African problems. To this end, Funtrench has joined hands with Nairobi-based tertiary institution Oshwal College and Kenyan NGO AkiraChix to offer courses in blockchain foundation, blockchain developer, Python programming, and game development.
Speaking during the launch, Hon Michael Onyango, a member of Kenya's Blockchain and AI taskforce observed: "The advent of emerging technologies continues to disrupt global trade, labor markets, and our local informal sector. The fourth industrial revolution is driven by emerging technologies that are totally dependent on skilled knowledgeable human resource. Today's formal launch of Funtrench's services coinciding with their nomination for the 2019 Katerva Award in Human Development, is a clear sign that Funtrench has positioned Africa's place as a homegrown African agenda at par with global industry standards within the development of local talent and the development of startups within emerging technologies."
Funtrench is set to roll out machine learning and augmented reality courses in the near future to further promote the adoption of emerging technologies in Africa and beyond.
Disclaimer: Readers should do their own due diligence before taking any actions related to the company, product or service. BitcoinAfrica.io is not responsible, directly or indirectly, for any loss or damage caused by or in connection with the use of or reliance on any content, product or service mentioned in this press release.