Booking.com Opens Nominations for Technology Playmaker Awards 2019 to Celebrate and Recognise Inspiring Women in Technology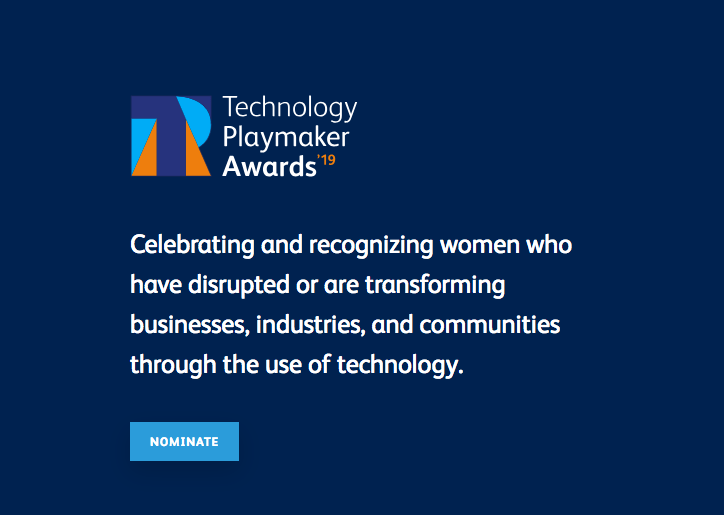 AMSTERDAM, September 17, 2018 /PRNewswire/ —
Following the success of the inaugural awards, the Booking.com Technology Playmaker Awards 2019 are now open for global entries at http://www.techplaymakerawards.com
Winners will be announced at an awards ceremony in 

London

, UK, on 

March 13

th, 2019 
As part of Booking.com's commitment to drive awareness of gender diversity in the global technology sector, the awards shine a light on women making an impact with technology and inspiring future female tech leaders 
Over one in two (52%) women working in technology or students interested in the field say a lack of visible role models or mentors across the global tech sector is a major barrier to entry, according to new Booking.com research.
Today, Booking.com, one of the world's largest travel e-commerce companies launched the Technology Playmaker Awards 2019. Introduced by Booking.com in 2017, the awards aim to recognise and celebrate women who are pushing the boundaries of innovation in technology and inspiring future generations of female technology leaders to do the same. This year, the awards are open to nominations from any country, to spotlight the diversity of talent in the global technology sector and encourage more girls and women worldwide to enter and succeed in the field. Nominations can be submitted at http://techplaymakerawards.com, in any language, before December 22nd, 2018.
Winners will be selected in seven distinct award categories, each of which celebrates a different aspect of achievement in technology: Role Model, Young Technologist, Business Leader, Digital Leader, Employer Award, Community Impact Award and Tech Innovator. The awards are open to women at all levels in any technology or IT-related field who are disrupting or transforming business, industry or communities using technology. The Employer Award recognises an organisation that has made significant progress in achieving gender diversity and inclusion in IT and technology.
The overall Booking.com Technology Playmaker of the Year 2019 will be chosen from among the individual category winners, and will be the person who our judging panel of industry leaders, politicians and academics consider to have made the most impactful change in the global technology sector. In identifying and championing remarkable examples of leadership, courage, ingenuity, tenacity and innovation in technology, the awards aim to empower the next generation of women to consider a career in tech and advance dialogue on the need for greater diversity. Each category winner will receive a monetary prize of €5,000 to help advance business and professional goals, with the overall winner collecting a €10,000 award.
"Encouraging more women to join and flourish in the tech sector is essential if innovation is to reflect and nurture the diverse communities that surround us. Creating a more diverse and inclusive workforce takes collaborative effort from companies, both inside and outside their own walls, as well as individuals whose example carries immense power to positively shape the collective destiny of this sector," says Gillian Tans, Booking.com CEO.
"We need to create an environment in which more girls and women are encouraged to enter the field, and given more opportunities to advance, thrive and succeed. While there is more work to be done, great strides are being made thanks to the kind of businesses, communities and individuals we seek to unearth and recognise through the Booking.com Technology Playmaker Awards."
New global research from Booking.com sheds light into the key barriers for women to enter in the tech sector. Over one in two (52%) women working in tech or students interested in the field say a lack of visible role models or mentors across the global tech sector is a major barrier to entry for women. Another half (50%) say they are held back because the opportunities for women to advance in technology are not made clear. These are the gender diversity challenges that Booking.com seeks to unearth and help address through this awards program and other related initiatives.
The 2018 Booking.com Technology Playmaker of the Year, Hadeel Ayoub, CEO and founder of BrightSign, was honored for developing a smart "sign-to-speech" glove that helps individuals with speech disabilities communicate more easily by converting sign language to computerised voice.
For the 2019 awards, she will join the judging panel alongside a range of tech leaders and champions from business, academia and politics.
"I truly believe in the power of bringing women together to network and celebrate one another in order to make the technology sector more diverse and gender-inclusive. I was delighted to be recognised by Booking.com at the 2018 Technology Playmaker Awards, bringing further attention to BrightSign and helping my team and I continue to follow our passion to help people with non-verbal disabilities," says Hadeel. "I'm very much looking forward to working with the other judges, hearing the stories of women doing great things with technology around the world and identifying the 2019 Playmakers."
The Technology Playmaker Awards 2018 attracted entries from inspirational female tech entrepreneurs and innovators across Europe, highlighting their achievements across technology fields such as ecommerce, fintech, green energy, education tech, blockchain and consumer tech.
The Booking.com Technology Playmaker Awards 2019 will gather together luminaries, leaders and supporters of women in technology from around the world in London, UK, on March 13, 2019. Nominations for the awards will close on December 22, 2018
Along with this initiative, Booking.com will also be partnering with the Web Summit in Lisbon on November 5-8, 2018for a Women in Tech mentorship program.
*Readers should do their own due diligence before taking any actions related to the company, product or service. BitcoinAfrica.io is not responsible, directly or indirectly, for any loss or damage caused by or in connection with the use of or reliance on any content, product or service mentioned in this press release.*
Bitpunter.io Lists Licensed Bitcoin Casino and Betting Sites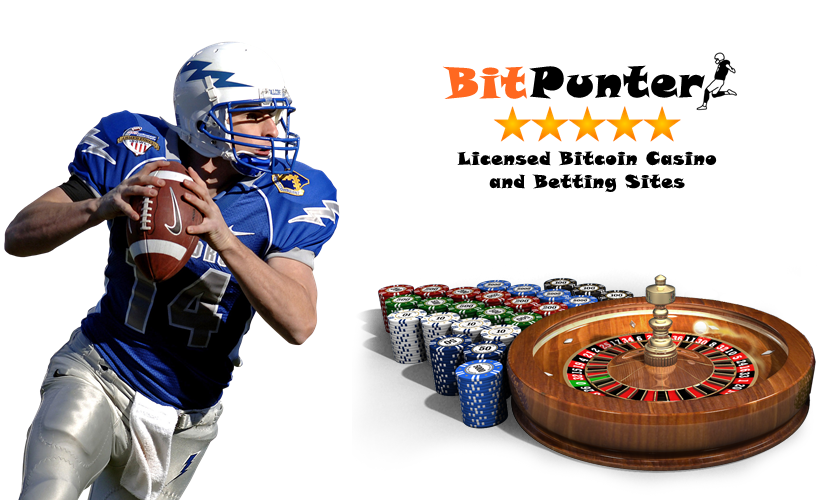 Bitpunter.io is happy to announce the launch of our brand new Bitcoin Betting and Casino guide. Bitpunter.io has more than 40 Bitcoin Casino and Betting site reviews. All the listed sites are licensed and offer provably fair casino games. Crypto and Bitcoin owners like to have a Provably Fair gaming platform. Now they can enjoy their Fair games at licensed operators as well. We aim to list only the Provably Fair casino and Bitcoin betting sites with gaming licenses. 
All the listed Bitcoin Casino and Betting sites are: 
Licensed in Curacao 

Offers Bonuses in BTC 

Has BTC as an account currency 

Offers games from top providers like NetEnt, Evolution, and Ezugi or offers provably fair games

Available to play from all over the World
Bitpunter.io gives you the best and most secure options to bet and gamble with your beloved Bitcoins. Betting and gambling with Bitcoin gives you great advantages such as anonymity and security. Our aim is to provide the best reviews of Bitcoin Casino and Bitcoin Betting sites and make your gambling experience as smooth as possible. We only list licensed Bitcoin Casino Sites with great bonuses and customer service. You can read our Casino Reviews and check out the games and bonuses they offer.
This way you will be able to have a comprehensive look on the Bitcoin gambling sector and decide where to use your Bitcoins for casino games and sports betting.
Bitpunter does Bitcoin Casino Site ratings according to 4 different criteria:
🔒

  Trust & Fairness: The most important thing about a Bitcoin Casino Site is to know if you can trust the house. The first criteria here is the existence of Provably Fair games where you can be sure about the fairness of the game outcomes. We also rank more classical Bitcoin Casino Sites highly if they offer casino games from trusted providers like NetEnt, Microgaming, Evolution Gaming, and Ezugi. The second criterion about Trust is knowing that you will be able to withdraw your winnings. This is mostly about the casino site's license as the licensing authorities is supposed to prevent the player funds and make sure they get paid out. We mostly prefer Curacao-based casinos.

🎰

  Odds & Games: When it comes to the availability of a wide range of games, we take into account the Bitcoin Casinos working with top casino game providers. They are able to provide 100s of live and slots games with their deals. If we are ranking a Provably Fair casino site we know that the games are most probably made in-house. We allow those casinos to have simpler designs and still get good ratings. A Provably Fair casino site is respected if they have more than 5 games but there are still very good casinos like Wolf.bet with only 3 games or Primedice with only 1 game of Dice. When it comes to sports betting sites we make sure that they offer decent odds and bet types.

💰

  Bonuses & Promotions: Our criteria are different for classical Bitcoin Casino Sites and Provably Fair Casino Sites. When it comes to classical Bitcoin Casino Sites, we expect them to give away hefty sign-up bonuses even tough it is supposed to be wagered 40 times. 40 times wagering is considered a fair amount of wagering as these sites are casinos not charities. When it comes to Provably Fair Casino Sites we do not expect them to give away juicy bonuses as they work on very low house margins like 1%. We focus on promotions, hourly-daily-weekly-monthly tournaments and give aways. Loyalty bonuses and cashback offers become more important at Provably Fair casinos.
☎  Customer Support: Offering customer support was almost unthinkable when the first Bitcoin Dice and Bitcoin Casino sites started. They usually came with on-site chat sections where users had to communicate with each other and hope for solutions. Thanks to the increasing demands of crypto gamblers and higher competition in the market, we are now able to get proper Customer Support with proper tools like Live Chat and Email. We take getting good customer support and showing respect to the users very seriously. We also take a look at the BitcoinTalk forum where we check how the operators respond to fellow gamblers and how likely they are to solve their problems.
Mission of Bitpunter.io
Our aim is to provide up-to-date information on all licensed Bitcoin Betting and Bitcoin Casino sites. I know that those Bitcoins are very valuable for every HODLer and we want to be sure about the safety of our funds when we bet or gamble with them. That is why I have gathered all the licensed Bitcoin Gambling sites and reviewed them for you. You can find both the Pros and Cons of every reviewed site and make your own calculated decisions. You can contact us through our website Bitpunter.io if you have any questions:
You can also follow us on Twitter for the latest Bitcoin casino bonuses: https://twitter.com/Bitpunterio
Keep It Regal – Enter the Royal Roulette!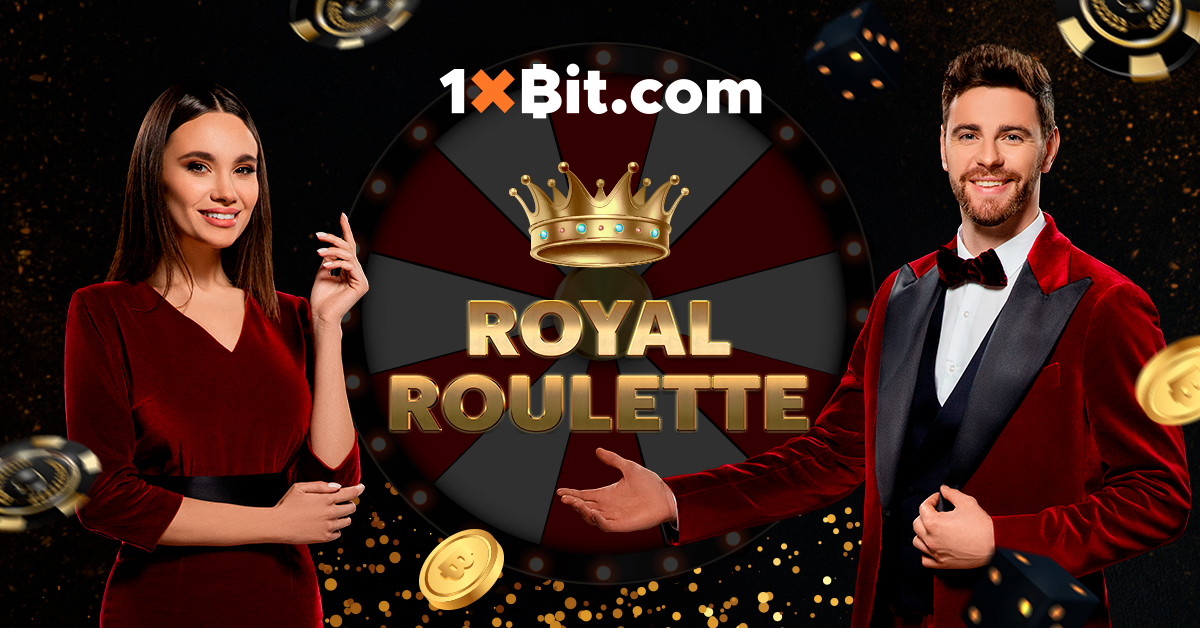 The sound of cards whirring in the hands of live dealers, bells going off at multiple slot machines, bets being whispered in hushed voices, levers being pulled in all corners of the room producing a racketing noise, and doors are constantly spinning as people enter and leave. That's right: you've found your way at one of the most timeless, classic, and iconic casinos in this part of town.
You've come at the perfect time. We have an incredible tournament going on!
Welcome to the Royal Roulette! Where the jingling of quarters and clicking of the roulette wheel can be heard all day, all night, throughout the entire month.
Spin the wheel and play the night away at the Royal Roulette
The Royal Roulette attracts all betting players – both young and old, high-stake and low-stake, beginners and experts, as they compete against each other for the ultimate prize of 250 mBTC. They travel far through land and sea to put their money where their mouth is and join in on the thrill and good old-fashioned adrenaline rush by indulging in the games at the Royal Roulette. All players are invited to play at the following 1xBit live casino tables:
Pragmatic Play Live Casino

Vivo Gaming

Evolution Gaming
Think you have what it takes? Then hop on over to 1xBit and take part in the Royal Roulette!
Take a guess! Your bet is as good as ours when it comes to the Royal Roulette
At 1xBit, it is all about skill and strategy. If you want to win big at the Royal Roulette, then you need to be patient, act like royalty, and observe other players before making your move. Remember that haste is waste! Think carefully before you can wager on the outcome and lay down the odds.
That's all there is to the Royal Roulette! If you should find yourself lucky enough to play with the best, then a prize worthy of a king awaits you!
The prize distribution is as follows:
1

st

place – 250 mBTC

2

nd

place – 100 mBTC

3

rd

place – 50 mBTC

4

th

– 6

th

place – 20 mBTC

7

th

– 10

th

place – 10 mBTC
All players are informed that the event starts on 26th February 2021 and goes on until 25th March 2021. You have a whole month to play and fulfill your heart's desire.
What are you waiting for? Join the Royal Roulette and win like royalty at 1xBit!
Enter the World of Online Gambling – Why Choose 1xBit?
You get to play from 200+ live casino games:
Live Baccarat, Live Blackjack, Live Jackpot, Live Poker, Live Roulette, Live Sic Bo, Live Monopoly, Live Over/Under, Live Deal or no deal, and Live Dice transactions!
Here are the benefits you get to enjoy at 1xBit:    
Welcoming bonus

. All newcomers can claim a 7 BTC welcome bonus for the first 4 deposits. All the more reason to join!

VIP cashback. Didn't win? No problem! You can still count on the 1xBit casino cashback that can go up till 11%. Sounds exciting, doesn't it?
Multi-currency account. Enjoy a multi-currency account! Whether you have Ethereum (ETH) or Bitcoin Cash, you will appreciate that we support 20+ currencies.
Anonymous casino. You do not have to input any private or personal information to get started on 1xBit. Enjoy 100% anonymity as you enjoy your favorite games.
Instant payouts.

You don't have to worry about waiting around to have your money on you. Our payouts are instantaneous.
You deserve to be treated like royalty. That is exactly what we offer at 1xBit. Join today!
Disclaimer: This is a press release. Readers should do their own due diligence before taking any actions related to any company, product, or service mentioned in this article. BitcoinAfrica.io is not responsible, directly or indirectly, for any loss or damage caused by or in connection with the use of or reliance on any content, product, or service mentioned in this post. 
Bitcoin Gambling/Gaming Guide Provides GOSU Bitcoin Casino Reviews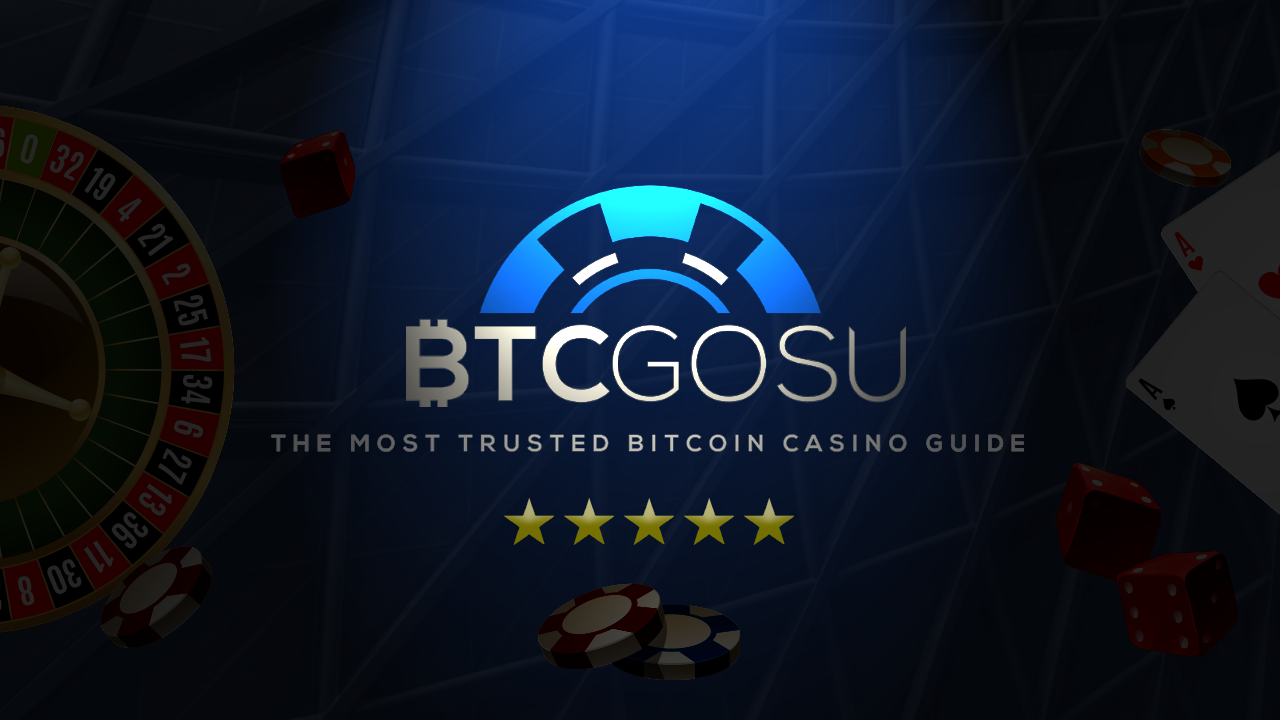 February 15, 2021 – BTCGOSU, an independent guide to Bitcoin Casinos, provides detailed reviews of online casinos and gambling sites. All reviews include valuable, honest information with insights from real players, that are updated regularly.
"Our goal is to enable you to enjoy Bitcoin gaming while remaining confident that you're dealing with casinos that operate with integrity," said a spokesperson for the site. Those interested in gambling online with Bitcoin or other cryptocurrencies can find starred ratings, promotions, overviews, and full write-ups that explain how each reviewed online casino works. Insights into variables such as VIP programs, deposits/withdrawals, customer service, and security are analyzed and tested in detail as well.
BTCGOSU includes the world's largest third-party Provably Fair Verifier, a technology that enables players to verify bets and ensure they are not manipulated. Reviews specific to Bitcoin casino slots and games such as Dice, Crash, and Plinko are also provided. A section on the latest GOSU Bitcoin game reviews is included on the website, as is a section exploring the advantages of Bitcoin gambling.
In addition, you can also find News, promotions, and guides on the site. This provides visitors the chance to find out the latest happenings with some prominent Bitcoin gambling sites and learn more about popular games such as Poker. BTCGOSU promotes only fair and reliable gambling sites; it is designed to provide unbiased, honest reviews of online Bitcoin casinos.
On top of that, visitors can use the site's Casino Comparer, Provably Fair Verifier, and take advantage of BTCGOSU's unique Disputes & Mediation service and Deposit Guarantee. They can also navigate to locate reviews specifically focused on the casinos themselves, bonus types, and games. The BTCGOSU comes from a prominent user of bitcointalk.org, where a complete Announcement Thread (ANN) for this crypto gambling website can be found.
For more information about BTCGOSU, and to read complete reviews written by actual players who contribute to our listings, go to www.btcgosu.com.
Learn more:
Website: https://www.btcgosu.com/
Twitter: https://twitter.com/BTCGOSU
Facebook: https://www.facebook.com/BTCGOSU
Telegram: https://t.me/btcgosu 
Media Contact: admin@btcgosu.com 
Disclaimer: This is a press release. Readers should do their own due diligence before taking any actions related to any company, product, or service mentioned in this article. BitcoinAfrica.io is not responsible, directly or indirectly, for any loss or damage caused by or in connection with the use of or reliance on any content, product, or service mentioned in this post.