5 Ways Blockchain Will Transform the Gaming Industry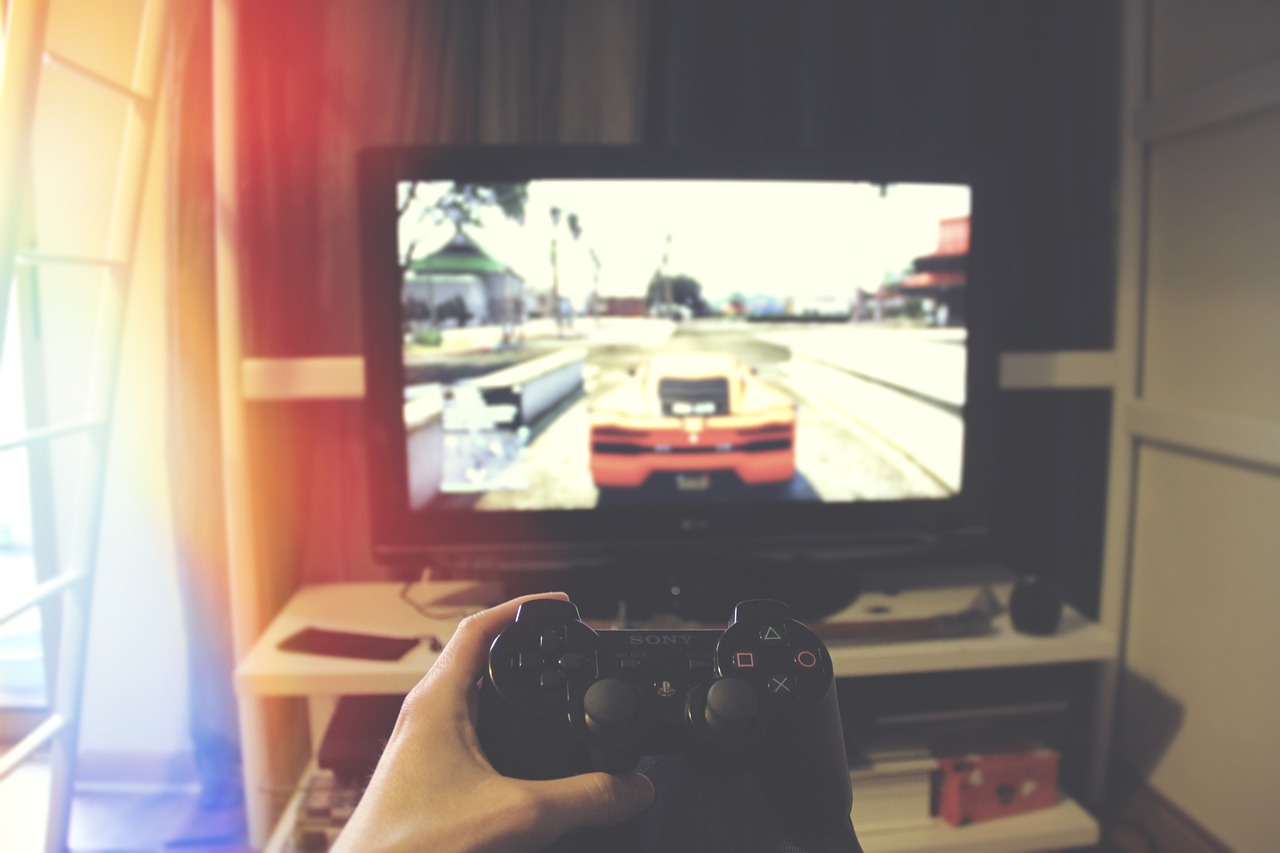 In the last decade, we have seen the gaming industry being rapidly transformed by the introduction of new technologies which allow for immersive experiences, such as AI, VR, and AR. However, one of the latest of these emerging technologies — blockchain — is set to redefine the future of gaming by turning what has been seen as a leisure activity into a potential economic endeavour.
In this respect, blockchain looks set to disrupt the gaming industry, and enable a new way for players and developers to interact with gaming platforms. With nearly 70% of the American population playing video games, and with the gaming market forecasted to be worth more than $138 billion by the end of the year, how is blockchain set to transform the gaming industry?
1. Gamers will have full control of their virtual assets
Due to the risk of assets being duplicated, gaming companies often store in-game assets on centralised servers. However, this means that gamers don't actually own their purchased virtual assets, and don't have the capacity to buy, sell, or trade assets outside of the game. Currently, if a gamer wants to trade or sell virtual assets, they would have to do it through non-traditional means.
Blockchain allows full transparency and decentralised control of virtual assets, meaning players will have ownership of their virtual assets. They will be able to exchange these assets with other players, and for assets on other games, instantly. Gamers will also be able to use their virtual assets across different games, providing players with a more personalised video gaming experience.
2. Players stand to be rewarded for their interaction with video games
Through the tokenisation of platforms, players will be able to earn tokens for playing, reviewing, or sharing games on social media. Players will also be incentivised to provide reviews and feedback to developers, leading to the improvement of games available. Blockchain will allow players' activities to be tracked, and for them to be rewarded accurately and instantly.
3. Blockchain builds gamer credibility and accountability
As the blockchain is an immutable ledger which records all transactions and allows players to use their account across multiple games services, gamers' interactions, player history, and trading of in-game items are always tracked and documented. With these records made publicly available, a player's reputation is tied to the blockchain, therefore encouraging good behavior within the community. This builds and fosters a safer gaming environment, giving value to those with credible reputations, and encourages transparency within the gaming ecosystem.
4. Better security for games
In the past, virtual goods ownership and trading was never fully possible. For example, the rare or expensive item players worked hard or paid for was often copied by fraudsters and resold, making their item neither unique nor as valuable.
Blockchain prevents the trading of illegal virtual assets on the black market, as well as the hacking and stealing of keys, by creating an immutable ledger of that item and who it belongs to, making duplicating impossible. After all, the original purpose of blockchain was to irrefutably prove ownership of bitcoin and other cryptocurrencies.
5. Transparent and faster payments to developers and gamers
Blockchain technology will allow players to purchase items or games faster while ensuring their payments are secure. Developers are increasingly having a hard time selling their software outside of app stores, which result in large commission fees and loss of control over their own customers. Blockchain makes it possible to process nano-payments and for developers to get paid instantly, enabling developers to quickly reinvest money in their game launch marketing.
Meanwhile, gamers will have access to a range of new revenue opportunities, with proof-of-activity potentially earning gamers free swag.
This guest post was contributed by Nicolas Gilot, Co-CEO of Ultra, a blockchain-based, game publishing platform designed to put an end to the current PC game market status quo.
7 African Blockchain Startups to Watch in 2019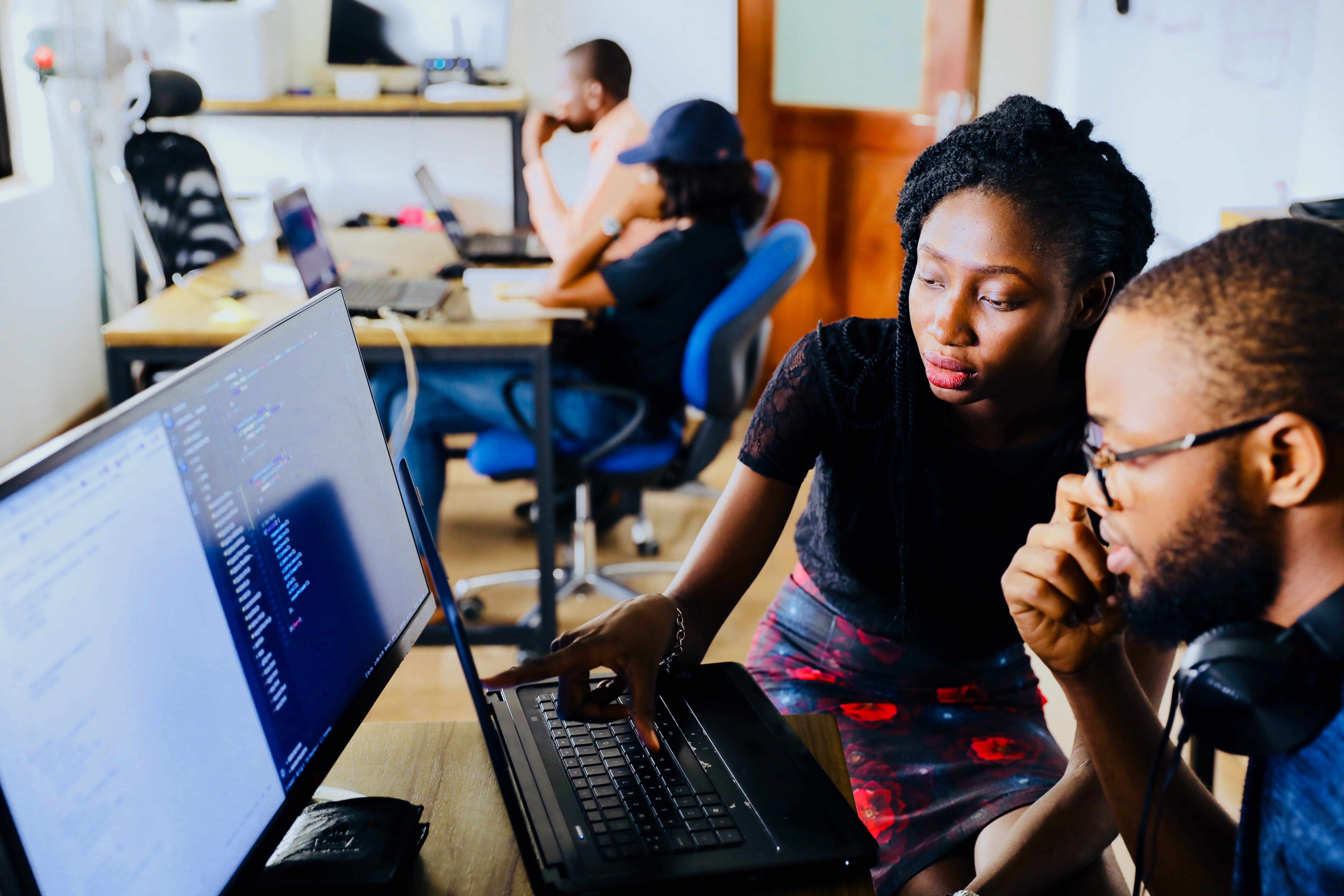 If blockchain technology was the hype last year, then this year it has moved beyond having the potential to transform industries to actually cementing its place as a formidable disruptive entity in its own right. Despite cryptocurrency markets experiencing a bear market since the start of the year, African blockchain startups are focusing on implementing distributed ledger technologies as they look to solve everyday challenges with this innovative new technology.
In this guide, you will discover seven high-profile blockchain startups that are spearheading innovation in Africa.
BitPesa
BitPesa is a blockchain startup that focuses on cross-border business-to-business payments and bitcoin exchange services. The company was founded in 2013 by Elizabeth Rossiello, with the aim of providing an alternative payment system to consumers that would surpass legacy systems and reduce the cost of money transfers. BitPesa incorporates blockchain technology to hasten payments by utilising its peer-to-peer nature for transactions and relies on bitcoin (BTC) as a transactional currency.
BitPesa has managed to attract funding from a number of reputable venture capital firms over its history, which is a testament to the confidence investors have in its innovative business model. The company is also actively seeking out strategic partners as it seeks to roll out B2B products like trade finance and lending.
Early this year, BitPesa purchased Spanish money transfer platform TransferZero. The acquisition will enable the startup to grow its presence in European remittance and payment markets. The Nairobi-headquartered startup is now operational in seven African markets including Kenya, Uganda, Tanzania, DRC, Ghana, Senegal, and Nigeria. There are also plans in the works to launch in South Africa soon.
Golix
Golix is a Harare-based cryptocurrency exchange that was founded in 2014. Formerly known as BitFinance, the local exchange aimed to offer digital currencies as an alternative to alleviate the economic woes brought about by Zimbabwe's failing monetary system. In 2018, Golix set its sights on the broader African market and announced a token sale.
The Golix ICO was intended to raise money for future expansion into other African markets as well as expand their portfolio of services. However, the company would have to contend with the Reserve Bank of Zimbabwe which issued a cryptocurrency ban. After taking the matter to court, the order was rescinded and the company proceeded to relaunch its ICO. Subsequently, investors were able to purchase the Golix utility token (GLX).
Throughout 2018, the exchange expanded its operations to Kenya, Uganda, South Africa, Cameroon, Tanzania, Nigeria, and Rwanda. Currently, investors can purchase a range of cryptocurrencies on the Golix platform including bitcoin (BTC), ether (ETH), monero (XMR), bitcoin cash (BCH), bitcoin gold (BTG), Dash (DASH), SureRemit (RMT), and Dala (DALA).
Wala
Wala is a blockchain startup that offers remittance services and payments using an Android app. Launched in 2017, the company aims to offer financial services to the un(der)banked through strategic partnerships with banks and financial institutions and at low cost. The goal is that Wala users will be able to open bank accounts, apply for credit, access remittance services, purchase value-added services and transact with retailers and merchants.
The blockchain-powered platform is underpinned by the Dala token (DALA), which is a general purpose ERC20 token that enables quick and borderless micro-payments at zero fees. The Wala app is available for download on Google Play Store for Android users in Uganda, South Africa, and Zimbabwe.
CentBee
CentBee is a cryptocurrency wallet provider and offers payment processing services for merchants. The South Africa-based blockchain startup was founded by Lorien Gamaroff and Angus Brown, and its vision is to allow users to make payments for products using bitcoin cash (BCH) and settle payments in digital currency at accepted retailers.
The company received a substantial equity investment from nChain in February 2018 for the development of its new mobile bitcoin cash wallet and released the Alpha version of its bitcoin cash wallet just a few months later. While the service is currently limited to South Africa, the company plans to expand to other countries in Sub-Saharan Africa and beyond.
The Sun Exchange
The Sun Exchange is a peer-to-peer marketplace that allows anyone, anywhere to invest in solar panel projects using bitcoin (BTC). Founded in 2015, the South African startup enables bitcoin users to purchase solar panels and lease them to schools, factories, and communities to earn rental income. The company's business model has been successful and attracted $1.6 million in seed funding from several investors ahead of its token sale.
The Sun Exchange launched its very own token in April 2018, known as the SUNEX token, which is being utilised for the design of a Solar Project Insurance Fund for users on the platform.
Moreover, the company announced a partnership with Powerhive to create solar-powered rural electrification mini-grid projects in rural Kenya. The platform has so far facilitated funding for six operational solar projects via its micro-leasing service and is gearing up for a seventh project. The Sun Exchange also received an additional equity investment from Alphabit bolstering its potential to create a global solar-powered economy.
Pesamill
Pesamill is a cryptocurrency exchange that allows users to purchase digital currencies using payment methods like mobile money. The Nairobi-based startup was launched in September 2018 and aims to offer an alternative solution to users who find it difficult to access international cryptocurrency exchanges on account of their lengthy KYC processes.
As such, the site offers simplified registration and KYC procedures for new users to sign up and trade digital currencies. Currently, users can trade in bitcoin (BTC), litecoin (LTC), ether (ETH), ripple (XRP) and bitcoin cash (BCH). Users can make deposits on the platform using their local fiat currency making it more accessible for the mass market.
Tari Labs
Tari Labs is the blockchain startup that runs Tari, an open source, digital assets focused blockchain protocol that is being designed as a merge minded sidechain with Monero.
Tari was launched in 2018 by South African blockchain developer and Monero founder, Riccardo Spagni. The protocol will enable consumers to utilise applications developed on top of the Tari blockchain to easily transfer their digital assets while respecting the parameters set by the issuers. The company is backed by reputable venture capital and equity firms and the development team plans to integrate payment channels and transaction cut through to make Tari scalable. In addition, the startup launched a free blockchain university, to assist in the development of blockchain developers locally and internationally.
IBM is Piloting Its New Blockchain Farming App in Kenya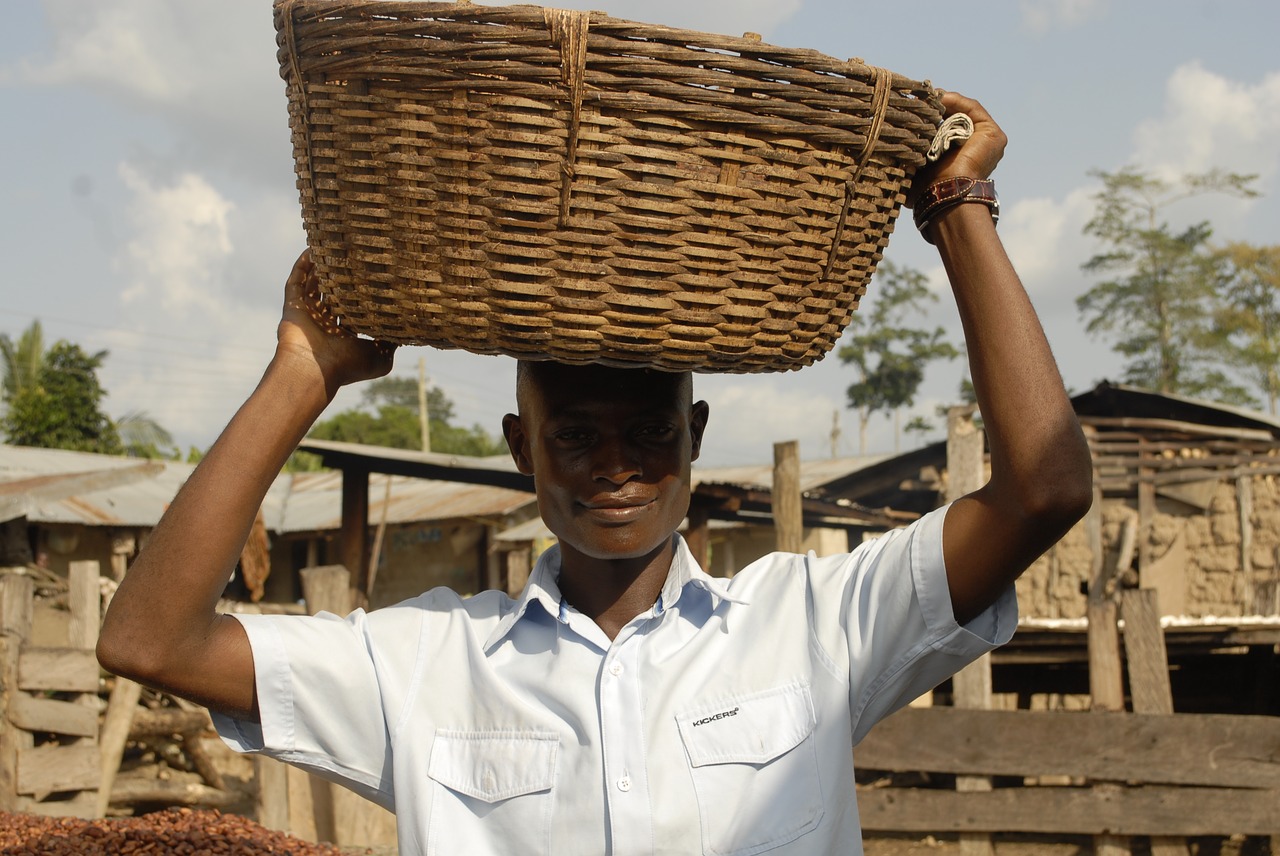 Technology giant IBM has partnered with Nigerian agri-tech startup Hello Tractor to launch a new blockchain farming app that is being piloted in Kenya.
From Farm to Fork
According to Solomon Assefa, the VP of emerging market solutions and director at IBM Research, their intention is to leverage the tool for digitisation, optimisation and streamlining agricultural business processes. They want to create efficiencies as well as new services from farm to fork not only in Africa but around the world.
IBM's main aim for developing the application was to make the current time-consuming food supply chain processes more efficient.
Assefa says that in sub-Saharan Africa, over 60 percent of the total crops were managed manually and a mere 20 percent used tractors. This he said, was unsustainable due to the increased demand for food in a rapidly growing population. He added that about half the farmers would incur losses post-harvest every year because of poor planting practices.
Nairobi, Kenya is the base where IBM's research and development department is working on the technology. IBM's research scientists are reportedly working to integrate different technologies into the mobile app, such as the Watson Decision Platform for Agriculture, the blockchain, IoT and IBM's cloud.
What Does the App Do?
"[The platform] enables capturing, tracking, and instant sharing of data while creating end-to-end trust and transparency for all the parties involved across the agribusiness value chain," said Assefa.
The project also hopes to include key players in the agricultural industries, including farmers, tractor fleet owners, financial institutions, and governing bodies, among others.
The pilot testing phase of the blockchain farming app will take place during the first half of 2019. After the initial pilot in Kenya, IBM expects to expand the offering to Mozambique, Senegal, and Tanzania. However, IBM did not specify any timeframes of when this will take place.
This is one of many blockchain projects IBM is involved in on the African continent as part of IBM's focus on positioning itself as a global leader in blockchain solutions.
Used Graphics Cards Have Become "Dirt Cheap" As Cryptocurrency Values Plummet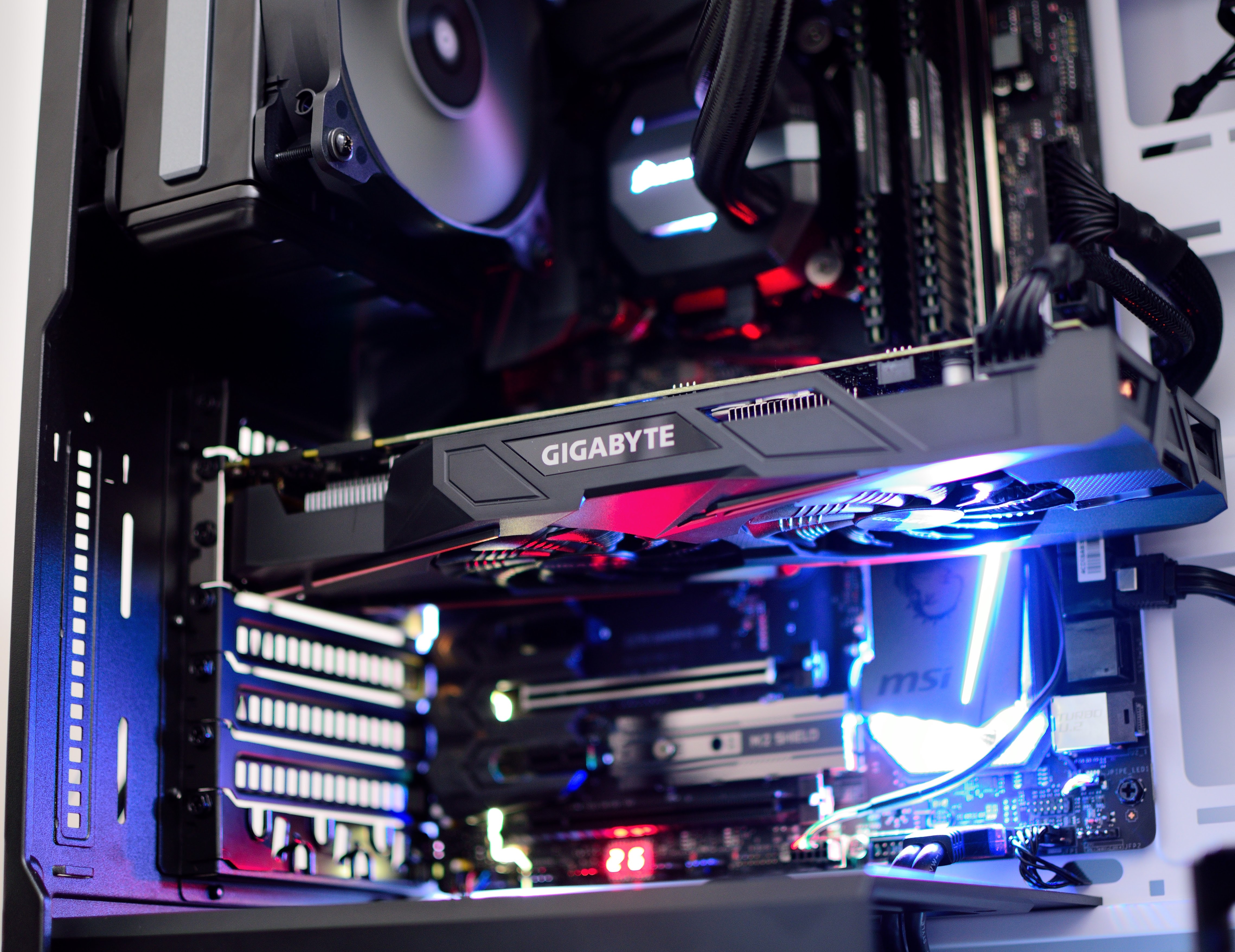 Used graphics cards that have been utilised by digital currency miners have become very cheap in South Africa due to the steep drop in value that the cryptoasset market experienced throughout 2018.
Used Graphics Cards for Sale
According to a report by MyBroadband, second-hand graphics cards are now readily available for low prices as this year's crypto bear market has hurt mining profitability.
Miners make their money when the cost of producing coins is lower than the operation of the mine itself. However, due to the steep drop in cryptocurrency prices – over 90 percent for most altcoins – over 100,000 mining operations have likely ceased operations says Autonomous Research LLP.
At the beginning of 2018, AMD graphics card had a high price tag because of their popularity among cryptocurrency miners. This made them expensive to purchase in South Africa. Now, however, AMD Radeon RX 580 graphics cards, for example, are sold cheap and the used, even cheaper. Carbonite, a classifieds forum in South Africa, is piling up with second-hand graphics cards used in mining rigs, leading to huge dips in prices.
As a result, many sellers have reduced their prices. Radeon RX 580 GPUs are now selling between R1,500-R2,000 ($105.41 – $141.08).
A Word of Caution to Buyers
The surge of used graphics cards is good for gamers looking for a good bargain. However, not so good for miners looking to recover their losses.
However, gamers need to be careful when purchasing a graphics card used in a mining cryptocurrency mining rig. Most times, mining cryptocurrencies with a graphics card will result in the manufacturer's warranty becoming void. This means if anything goes wrong, the new owner will not be able to get it fixed for free as part of the warranty.
Moreover, graphics cards used in mining are usually more worn than those used in gaming. Hence, their performance might also no longer be that great.