The African Bitcoin Ecosystem
While Africa has not yet witnessed the high level of cryptocurrency adoption that the United States, Europe, and Asia have seen, there are numerous start-ups, initiatives, and individuals in Africa that are building an African bitcoin ecosystem by leveraging cryptocurrencies and blockchain technology to deliver innovative services to African consumers and businesses. Bitcoin in Africa is growing and in this guide, you will receive insight into this blossoming frontier market.
African Bitcoin Exchanges
In Africa, there are now several exchanges that offer Africans the opportunity to buy and sell bitcoin and other cryptocurrencies using local currency. Luno, Ice3X, Golix, and NairaEx are the longest-standing and most established exchanges on the continent.
Since the start of 2017, several other exchanges were launched to service the African bitcoin community including Remitano, Belfrics, and CoinDirect.
Regardless of the success of Africa's local exchanges, one of the most popular ways to purchase bitcoin using local African currency is still the peer-to-peer exchange LocalBitcoins. There is also a range of international exchanges that offer Africans the opportunity to trade cryptocurrencies.
African Bitcoin & Blockchain Startups
The main bitcoin economies in Africa are located in Ghana, Kenya, Nigeria, and South Africa. This can be determined by their local bitcoin trading volumes, the number of startups located in the region as well as community activity such as meetups and conferences.
Furthermore, there are more and more cryptocurrency-based startups emerging across the continent and notable bitcoin communities have also emerged in countries such as Zimbabwe and Botswana. Below you will find a list of all leading African bitcoin and blockchain startups to give you an overview of Africa's bitcoin ecosystem.
Ghana
Bitland (Blockchain-based Land Title Registry)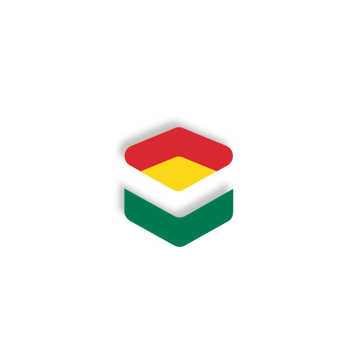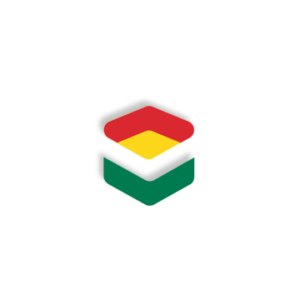 Bitland is a startup that aims to allow individuals and organizations to survey land and record deeds onto the Bitshares blockchain. As the pilot project is working out of Kumasi, Ghana, the team is looking to expand their reach further into the African continent. As the company grows, they look to build infrastructure in developing countries to potentially unlock billions of dollars in untapped property rights.
BTCGhana (Bitcoin Remittances to Mobile Money)

BTCGhana is a startup that provides Ghanaians with the option to receive bitcoin remittances directly onto their mobile money account in Ghanaian cedis. This greatly reduces the cost of bitcoin remittances as the BTC can easily and cheaply be turned into local mobile money. Currently, the company supports AirtelMoney, TigoCash, and MTN Mobile Money accounts.
Dream Bitcoin Foundation (Non-Profit Bitcoin Awareness)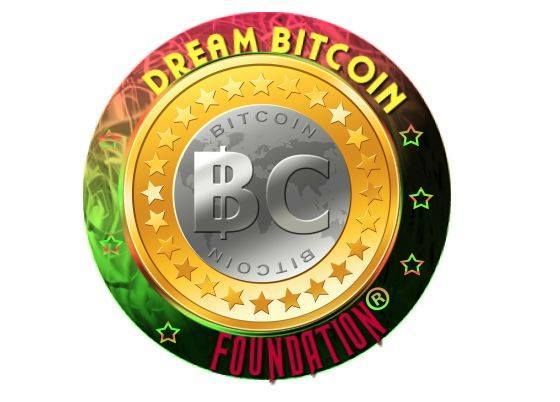 The mission of the Dream Bitcoin Foundation is to facilitate greater usage and acceptance of cryptocurrencies as an alternative form of payment by providing an online cryptocurrency exchange platform and merchant solutions. Dream Bitcoin Foundation will be raising funds for projects that will build a bright future for the country by bringing together all young, ambitious and self-determining entrepreneurs and enabling them to achieve their dreams, without the need for government assistance.
PayPlux (Virtual Currency Exchange)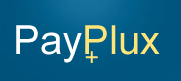 PayPlux is an e-money exchange that allows users in Ghana to purchase various digital currencies such as bitcoin, litecoin, and ether using various payment methods. PayPlux is dedicated to becoming the industry leader in e-Currencies, payment solutions and related services for companies and individuals in Ghana and Nigeria.
PmCedi (E-Wallet & Electronic Payments)

PmCedis Capital is a company that is providing e-wallet top-up and withdrawal service in small and medium quantities. It devotes itself to providing stable, efficient and reliable professional service for international and local customers. Since the company is officially the authorized agent for payment systems such as PerfectMoney, Bitcoin, Litecoin, and WebMoney, it has a stable reserve that can meet customers' business needs.
Token Media (Digital Marketing for Blockchain Startups)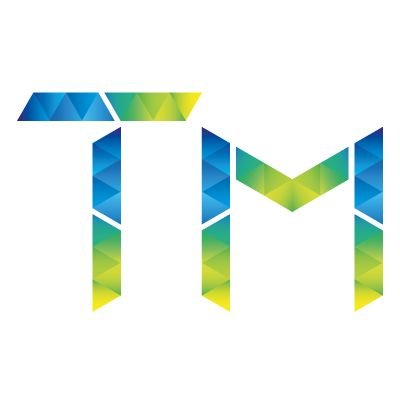 Token Media is a cryptocurrency marketing company that was founded by Elisha Owusu Akyaw in 2017 with the aim of assisting new and existing blockchain projects with reaching their target audience using global best practice marketing solutions. The company's clients have so far included the likes of PIVX, Komodo, and SmartCash.
Kenya
BitHub Africa (Blockchain Accelerator & Advisory)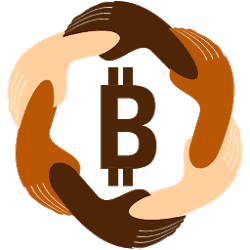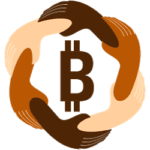 BitHub Africa is a Nairobi-based blockchain accelerator and advisory firm that aims to empower Kenyan blockchain and fintech startups. It is run by Kenyan bitcoin pioneer John Karanja who founded the company in December 2015. The company provides analytical, development, maintenance and support services for organizations interested in deploying blockchain solutions. BitHub also trains and hosts blockchain developers at the hub in Nairobi creating the best pool of expertise in this area across the African continent.
BitPesa (Remittances)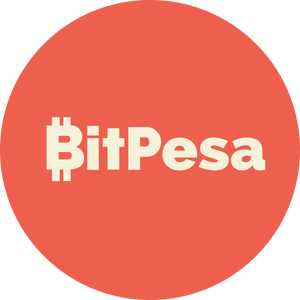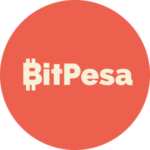 BitPesa is a well-funded bitcoin B2B money transfer platform for African businesses. It is headquartered in Nairobi, with offices in Lagos, London, and San Francisco. The goal of BitPesa is to allow businesses to send payments to and from Kenya, Nigeria, Uganda, and Tanzania at a low cost through leveraging bitcoin and the blockchain.
Bitsoko (Mobile Wallet)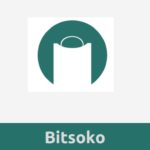 Bitsoko is an Android mobile wallet that implements blockchain technology in a bid to both remove the cost of transferring money between two individuals and to increase access to payment services. BitSoko aims to integrate blockchain technology into current mobile money platforms in Africa and, thereby, allowing funds to be sent from the developed world through bitcoin to be received as mobile money.
ChamaPesa (Blockchain-based Bookkeeping for Savings Groups)

ChamaPesa is a Nairobi-based startup that is developing a mobile blockchain-based bookkeeping platform for local savings groups called "chamas". The ChamaPesa app provides transparency for the savings group's financial transactions and streamlines the process of joining and contributing to a chama.
Nigeria
Cryptogene (Blockchain Education and Solutions)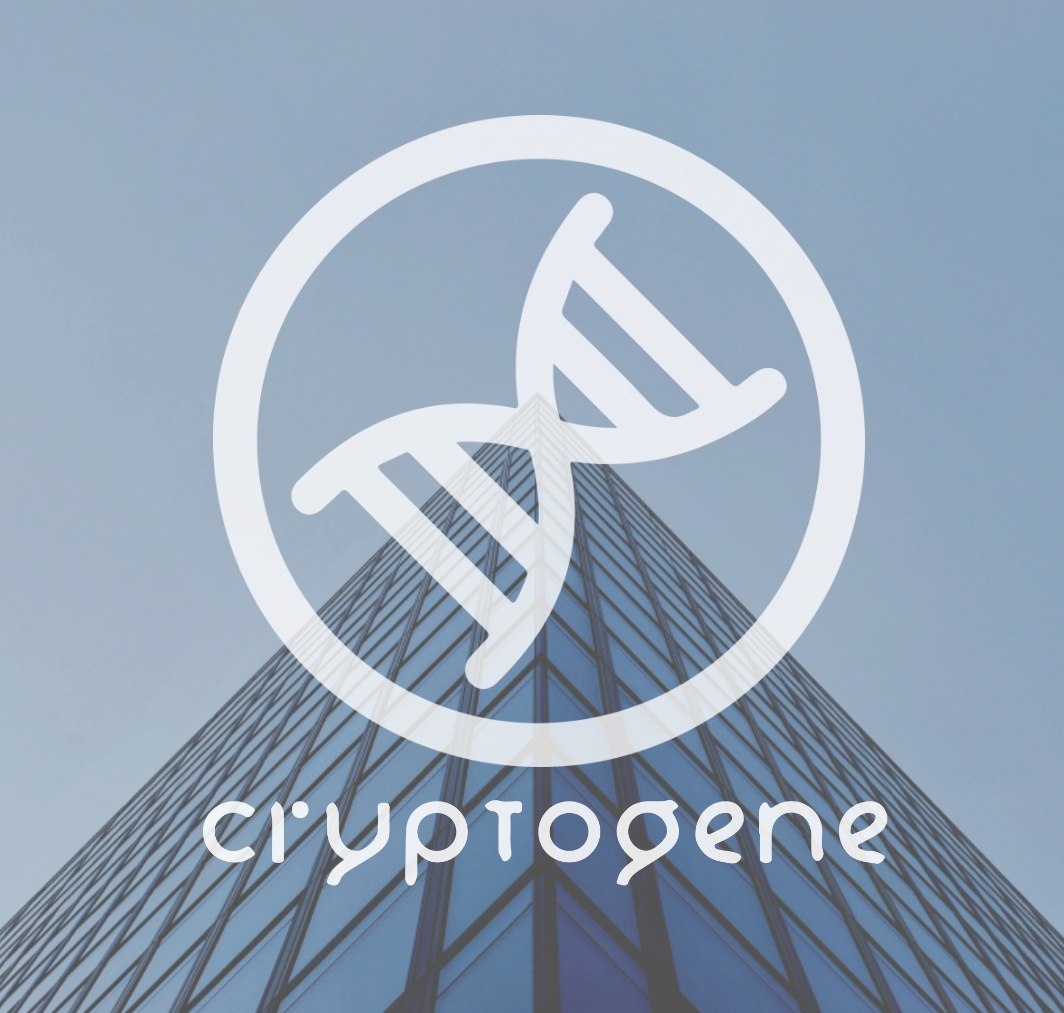 Cryptogene is a Nigeria-based startup that was founded in 2016 to build a hub to bring blockchain technology to the mainstream in Africa through education and the development of blockchain tools for individuals as well as businesses.
Cryptographic Development Initiative Nigeria (Blockchain Advocacy Group)

The Cryptographic Development Initiative in Nigeria (CDIN) is a non-governmental organisation that encourages the learning and practice of cryptography amongst relevant stakeholders from both the public and private sectors. It is subdivided into three groups: Crypto Nigeria, Blockchain Nigeria, and Nigeria Blockchain Alliance (NBA). The CDIN organised the Nigerian Blockchain Alliance Conference in 2017 to bring cryptocurrency experts and government officials together to discuss the opportunities that cryptocurrencies and blockchain technology bring to Nigeria.
NairaEx (Bitcoin Exchange)

Naira Exchange is a Nigeria's oldest bitcoin exchange and one of the most popular platform for the buying and selling of digital currencies in the country. On NairaEx, users can buy bitcoin with naira using bank transfers or bank deposits and use the exchange's wallet for remittance purposes as users can also easily cash out their bitcoin back into local currency.
Kobocoin (Payments)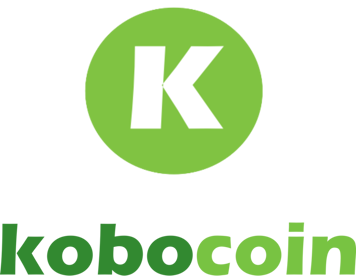 Kobocoin is a London-based digital currency and payment system similar to bitcoin but with an African heritage. Kobocoin was launched by Nigerian developer and entreprenuer Felix Onyemechi Ugoji with the aim to facilitate remittances into Africa by delivering a fast and low-cost way of transferring money globally.
SureRemit (Remittances)

SureRemit provides Remit (RMT) tokens for diaspora Africans to pay bills and to buy shopping vouchers for their family and friends back home in Africa. The startup is leveraging its merchant network in Kenya, Rwanda, and Nigeria together with international partners to enable Africans to send e-vouchers that are redeemable for goods and services at pre-approved merchants.
South Africa
Bankymoon (Blockchain-based Solutions & Services)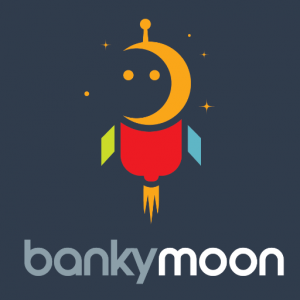 Bankymoon is a South African startup that builds blockchain-based solutions and offers consulting services for businesses. In 2015, Bankymoon created the world's first blockchain smart metering solution for power and utility grids in South Africa by enabling users to top up their utility meters with bitcoin payments.
Blockchain Academy (Bitcoin & Blockchain Education)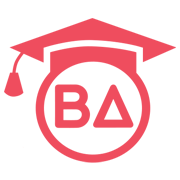 The Blockchain Academy provides training for financial institutions, organizations, corporates, developers, entrepreneurs, startups, schools, and government on digital currencies and blockchain technology. The Blockchain Academy was established to help individuals better understand how this technology can improve incumbent organizations, systems, and processes so that they can develop their own applications using this innovative and disruptive technology.
Luno (Formerly BitX) (Bitcoin Wallet & Exchange)

Luno is one of Africa's largest cryptocurrency exchanges and mobile wallets. With Luno's bitcoin wallet, you can store your bitcoins securely and access it anytime, anywhere using your smartphone. Also, you can send bitcoins to anyone quickly as well as buy and sell bitcoin in supported countries in Africa.
Custos Media Technologies (Blockchain-based music piracy prevention)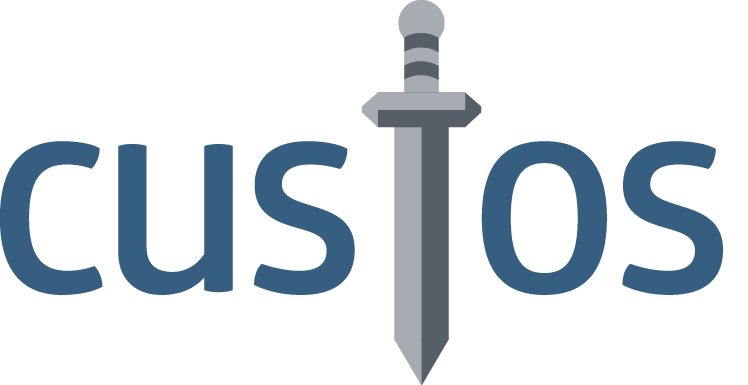 Custos Media Technologies is a technology company that aims to fight media piracy by leveraging blockchain technology. The process involves embedding an invisible and difficult-to-remove watermark into the digital content. The watermark, in this case, being a Bitcoin private key. If the watermarked content is then leaked, there is a small bitcoin reward that can be collected by the first person to find it.
Ice3x (Bitcoin Exchange)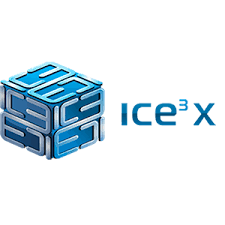 Ice3x is a South African cryptocurrency exchange that allows bitcoin, litecoin, and ether trading in South African rand and Nigerian naira. It is one of the oldest and most established African cryptocurrency exchanges and has seen a steadily increasing user base since its launch in 2013.
The Sun Exchange (Peer-to-Peer Solar Energy Marketplace)

The Sun Exchange is a peer-to-peer marketplace that connects people wanting to invest in solar energy with people who want to access it. Its platform promises to turn digital currency into solar energy with seamless international revenue distribution providing an earning of more than 10% annual returns in the process. It hosts solar projects worldwide for interested investors to choose for a portfolio. All the investor needs is a bank account or a bitcoin wallet to invest.
GeoPay (Peer-to-Peer Remittances)

GeoPay is a peer-to-peer blockchain remittance platform for people living in the diaspora to transfer money across borders instantly. The service provided is cheap and fast without any bitcoin knowledge necessary. This is done through network agents in the informal settlement to cater for the unbanked population mainly in Africa. GeoPay charges a minimum cost of less than 3% per transaction allowing users to do microtransactions for the financially excluded population between countries for grocery items, education, health, and sanitation.
Botswana
Satoshicentre (Bitcoin Hub & Marketplace)

The Satoshi Centre was founded in 2014 to "to provide disruptive Innovations with the sole purpose of changing the way we carry out our daily routines and processes with ease through the help of the Blockchain." The center is located in Gaborone, Botswana's capital, and functions as local hub for cryptocurrency and blockchain innovation as well as a focal point for Botswana's local bitcoin community.
Plaas (Blockchain-based Farming Production Management)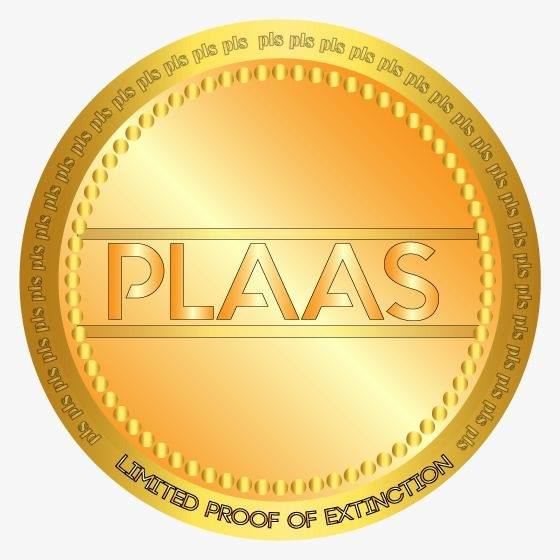 Plaas is a Gaborone-based startup that is working with various blockchain experts around the world, including BitcoinTracker and Bitsoko, to develop a mobile app that allows farmers and farming cooperatives to manage their daily farming productions and stock on the blockchain.
Zimbabwe
BitMari (Mobile Wallet & Financial Solutions)

Bitmari offers a bitcoin mobile wallet, bitcoin-based remittances and financial solutions in Zimbabwe. In addition to remittance services, Bitmari is exploring financing land reform for farmers. Bitmari chose to establish itself in Zimbabwe on account of the country's high cell phone penetration, high literacy rate, high mobile banking usage and a willingness to adopt new currencies. in 2017, BitMari has partnered up with the African Commercial Bank to tap into agricultural-related remittances in Zimbabwe.
Golix (Cryptocurrency Exchange)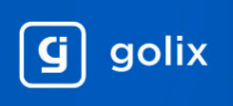 Golix, formerly known as BitcoinFundi, is a leading African bitcoin startup based in Zimbabwe.  The company allows users to buy and sell bitcoins using their bank account or mobile money via its bitcoin exchange. Golix came into existence in November 2014 under the original name BitFinance and the initial vision was to not only introduce bitcoin but to make bitcoin easy to use on a day to day basis. The focus on its business today is its exchange, which has added several altcoins that can now be bought by Zimbabweans using US dollar.