5 Ways Blockchain Technology Can Help Africa's Development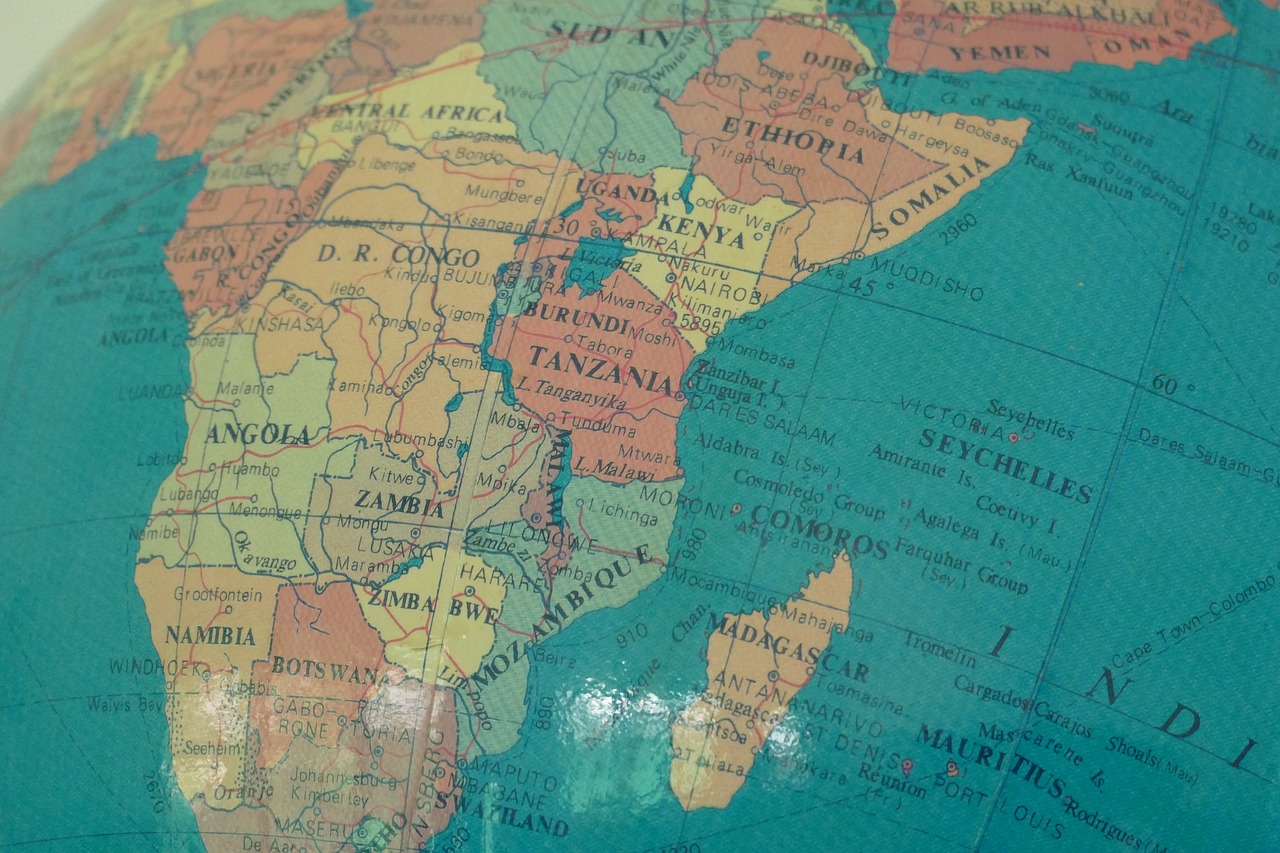 Blockchain technology has garnered substantial global media attention since the beginning of this year. This trend can also be witnessed in the African media landscape who has covered this new technology intensively. In as much as the blockchain may not be the much-awaited savior in all aspects of human life (contrary to what some 'over-zealots' preach), there are several features and functions inherent with the technology that can go a long way to better the lives and societal systems of mankind.
In fact, there are several solutions that blockchain technology has to offer, which is desperately needed by the African continent to better the lives of its citizens and to increase the economic and social development of African nations.
Remittances
Blockchain technology through the use of cryptocurrencies or tokenized fiat currency can help reduce and even possibly eliminate the bottlenecks that pertain to traditional money transfer systems. The issue of delayed transactions with platforms such as SWIFT, Western Union, Money Gram and some mobile payment systems can be solved using blockchain technology as it is able to provide higher transaction speed than its peers. With blockchain, thousands of dollars can be sent from one point of the globe to another within minutes or even seconds. Additionally, the costs of these blockchain-based money transfers tend to be significantly lower than traditional systems.
By the end of 2015, it was estimated that yearly remittances of Africans in the diaspora back to the continent stood at a figure of $35.2 billion. The associated cost of these transfers, however, made up about 10 percent of the amount. This meant that a significant amount of those monies ended up with third-party service providers instead of getting to intended beneficiaries. Blockchain-based money transfers should have significantly lower fees and are peer-to-peer, which means that third-party institutions that rake out a significant chunk of the remittance can be eliminated since money can be sent directly from the
Blockchain-based money transfers should have significantly lower fees and are peer-to-peer, which means that third-party institutions that rake out a significant chunk of the remittance can be eliminated since money can be sent directly from the diasporan to his or her beneficiary.
Identity Management
The problem of proper identification and citizen data management seems to be a general debacle with most countries on the continent. Countries like Ghana and Nigeria embark on a regular vicious cycle of public sector payroll purging all in "efforts" to weed out "ghost names". This issue can be effectively addressed if blockchain technology were to be applied.
Blockchain technology can neither be altered, manipulated nor can its data be erased as such its implementation in solving the issue of citizen identity in Africa seems like a very plausible option that should be considered by governments. By making use of cryptographic hashing and blockchain technology, individual citizens can be identified by a set of codes that will be almost impossible to hack due to the decentralised nature of the technology.
For example, US-based blockchain startup Civic leverage Bitcoin's public blockchain to deliver identity management solutions for business and individuals. African governments can leverage the services of such players to not only solve their pestering public wage bill discrepancies, but it can be escalated to help address issues of citizen authentication and identification.
The Electoral Process
On a continent where election results and outcomes are often disputed, it is increasingly becoming important to have full-proof electoral systems to help keep the sanity of societies and communities. There have been several instances where disputed election results have led to violent agitations causing loss of lives and properties.
In the last elections that happened in The Gambia, for example, it was observed that voters made use of stones to cast their ballots, a process of this nature may not only be rife with inefficiencies, but it also goes against the ethic of privacy that should generally characterise an electoral process. Voters were expected to drop their stone ballots in containers for aspiring candidates much to the visibility of other voters and officials.
Blockchain's public and transparent nature can be applied to electioneering just as with the case of citizen identification. Voters will be able to electronically cast their votes faster and results could be collated almost immediately with little or no disputes since the platform is practically immune to manipulation and data on it can be generally regarded as valid because the eligibility of citizens by way of age and other criteria can be assured.
Land Title Registration
The case of land and its attendant ownership issues is an albatross around the necks of most landlords and aspiring land owners in Africa. Blockchain technology comes in handy to help address this challenge and in fact, some African companies like Bitland are already contributing their quota in this regard.
With the power of blockchain technology, Bitland aims to streamline and automate the entire process of land registration to provide a better system of records immune to human manipulations and shenanigans. Bitland helps existing and aspiring land owners as well as other stakeholders with the services of surveying and recording of deeds onto Bitshares blockchain.
Transparent Government Expenditure
Going against the grain of what is popular in the news about crypto-transactions being shrouded in secrecy, more often than not the opposite is the case. Bitcoin transactions are actually available on a public ledger and can be viewed by all. This presents an opportunity for unrivaled transparency and can be translated into the system of governance in Africa.
Being a continent that is plagued with government officials allegedly misappropriating public funds, it would be a milestone for African nations (as well as Western nations for that matter) to introduce blockchain technology into track government spending.
The introduction of blockchain technology into governance would help the ordinary citizen track government spending and know what their taxes are being used for. The blockchain would be able to fight public sector corruption way more effectively than any legislative instrument enacted by parliaments would. Government spending could be followed in real-time and past transactions could be quickly called-up without the need to wait for annual audit statements before resource misappropriations can be uncovered.
Governments across the globe are increasingly off-loading aspects of their operations onto the blockchain and it is only fair and progressive that African governments follow suit for the ultimate benefit of their citizens and posterity.
Bancor Set to Launch Blockchain-Based Community Cryptocurrencies in Kenya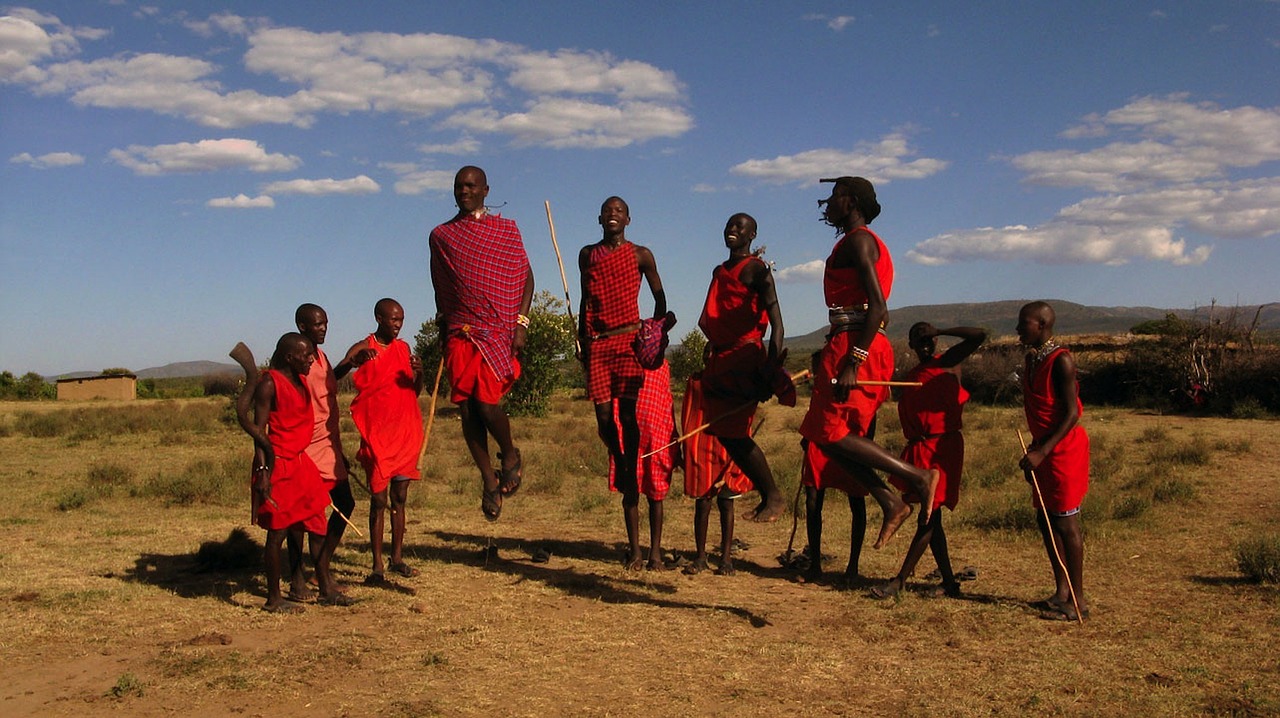 The Bancor Network has announced plans to launch a network of blockchain-based community currencies in Kenya. The launch of community cryptocurrencies is meant to help curb poverty through the stimulation of both local and regional commerce as well as increased peer-to-peer collaboration.
This new project will enable communities within the East African nation to create and manage their own digital tokens, through the utilisation of blockchain technology, thereby, closing the barriers that have historically existed to prevent the use of community currencies.
Will Ruddick, Bancor's new Director of Community Currencies, will manage the project from Nairobi where he has lived for over a decade. He also runs a non-profit foundation known as Grassroots Economics, which oversees community currency programs in six different locations in Kenya that serves more than 1,000 local businesses and 20 schools. Ruddick, together with his team, will make use of the Bancor Protocol to expand Grassroots' existing paper currency system into a blockchain-based network that intends to decrease poverty and build stable markets through the use of local currencies. Ruddick said:
"When communities have the same right as nations to create and manage currencies, they will unlock their full potential."
Co-founder of Bancor, Galia Benartzi, said in a press release: "We have seen the crypto world generate roughly $400 billion for new currencies, and we believe the same mechanics can be applied to help communities create wealth on a local level through the use of blockchain-based community currencies that fill regional trade gaps, enable basic income and food security, and promote thriving local and interconnected global markets."
Bancor's Project Plans
Bancor will be seeding its first currencies by donating some of the capital it raised during its $153 million token sale in June 2017. The Bancor Network enables anyone to create digital currencies that contain one or more balances in a connected currency. This allows integrated currencies to be replaced with one another without the need for a counterparty. The currencies also have built-in mechanisms that are built to algorithmically calculate prices based on the supply of the currency and adjusts effectively to its use.
The Bancor Network is already being utilised daily to process more than $20 million conversions in digital currencies and is now set to be rolled out to disadvantaged communities across Kenya.
Plans for the launch of the project include:
First pilots in the two largest slums in Kenya: Kibera and Kawangware.
Grassroots will leverage its network of local businesses network to circulate the currency by giving discounts and additional benefits to customers who use it in their transactions.
As more people buy and hold the local currency, its market cap is expected to increase, hence create wealth and purchasing power for its holders.
Anyone will be able to buy and sell the community currencies (including community members) using other digital currencies or major credit cards with transactions processed via the open source Bancor Protocol, enabling users worldwide to support the communities from afar.
A balance in a stabilised "parent" cryptocurrency still under development will – at the start – be pegged to the Kenyan Shilling (KES) and allow for exchanges between the network of local currencies at algorithmically calculated prices.
Impact Investing Tools
In an attempt to build an alternative Grassroots Economics community currency network in Kenya about eight years ago known as "Bangla-Pesa", Ruddick, an American-born physicist, was jailed by the Kenyan authorities. He would later relaunch the community currency network in partnership with the government of Kenya. Both he and the Bancor team have been vocal on the potential of community currencies to curb global poverty using a bottom-up approach for sustainable economic development.
This project is part of growing efforts from a wave of blockchain startups to use blockchain technology, smart contracts, and cryptocurrencies to build the next generation of aid and impact investing tools.
Tanzanian Blockchain Community to Hold First Blockchain Event on June 30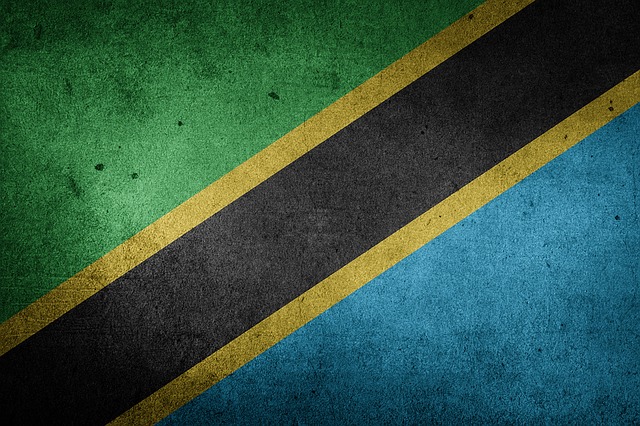 The Blockchain Tanzania Community has organised the first blockchain event in the country to be held on June 30, 2018, at the University of Dar es Salaam from 10 am to 1 pm.
The event will be a commencement seminar where Blockchain Tanzania will share its objectives, vision, and mission with the public and other stakeholders.
The Blockchain Tanzania Community brings together professionals, companies, academicians, and regulators such as the Tanzania Revenue Authority (TRA) and the Tanzania Communications Regulatory Authority (TCRA).
The organising chairman Rutazaa told BitcoinKe:
"As a community, we aspire to create an environment where youths will be inspired to engage and learn, investors favoured to invest, and regulators encouraged to fairly regulate, so blockchain, for what it is, can revolutionise our country."
Tanzania is joining the ranks of other East African countries such as Uganda and Kenya that are embracing blockchain technology. For instance, Uganda is set to establish a blockchain taskforce while Kenya already has a functioning taskforce.
Non-Profit Partnership Harnesses Blockchain to Assess Impact of Conservation in Madagascar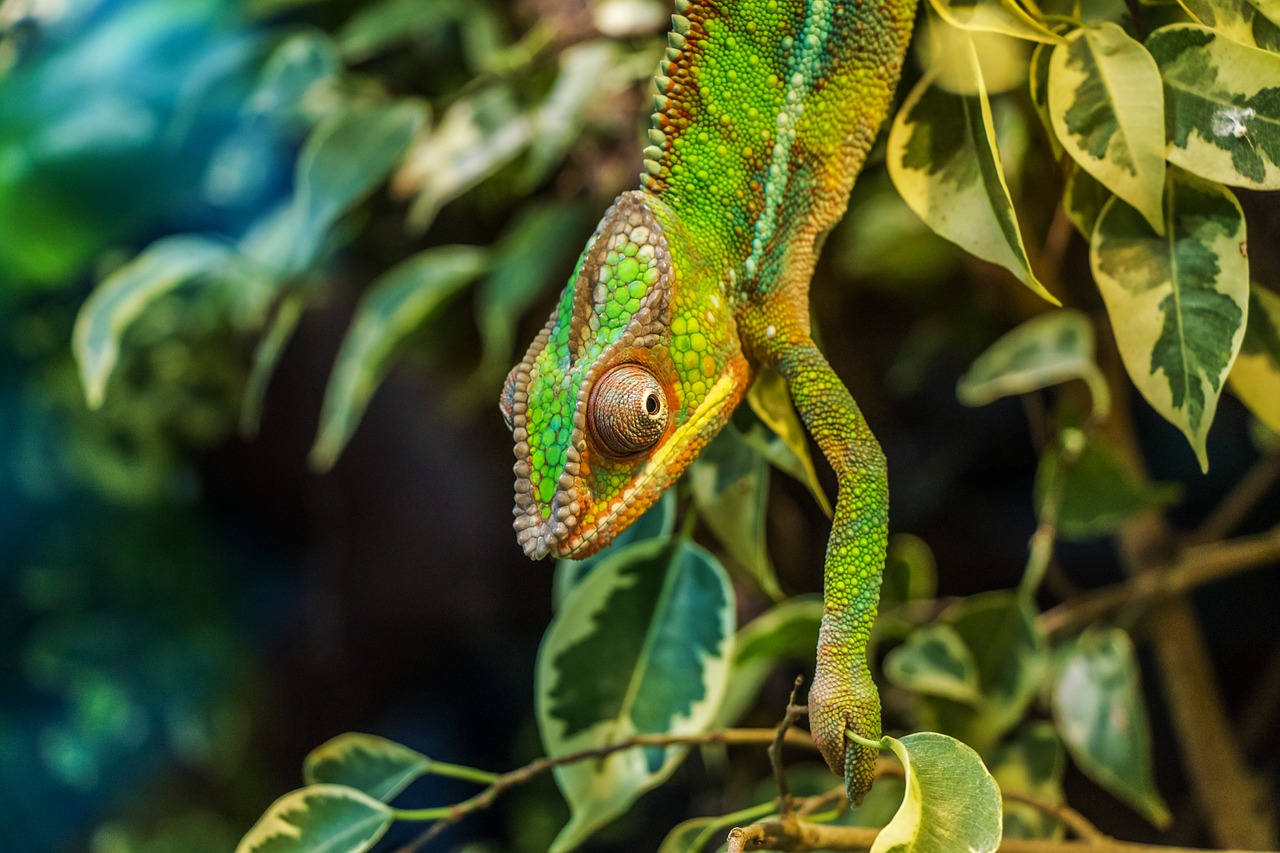 Two non-profit organisations, the ixo foundation and Seneca Park Zoo Society, have partnered to measure the impact of global conservation initiatives using blockchain technology.
The ixo foundation has developed an open-source protocol using blockchain technology, which enables anyone around the world to create an impact claim. The claim is then assessed by a human evaluator or dataset to become a verified impact claim which can be used as proof to access funding.
South Africa-based ixo foundation is a software development organisation founded by Dr. Shaun Conway while New York-based Seneca Park Zoo Society is the non-profit partner of Seneca Park Zoo.
The First Collaboration
The partnership's first project will involve recording animal and insect regeneration in Madagascar's regenerated forests using sensors and the blockchain. The sensors will be linked to ixo's blockchain to collect data and verify it. Impact tokens, which can be used to get funding with verified proof of impact, will then be created.
Seneca Park Zoo Society and Stony Brook University have been using the sensors to test their effectiveness in assessing ecosystem well-being in reforested areas on the island.
Dr. Conway, founder and president of the ixo foundation, said: "Our partnership with Seneca Park Zoo Society is a proof of concept, showing how all manner of conservation projects can record the impact they are having. By utilising the ixo Blockchain for Impact, they will be able to record evidence of change as verified impact data, which demonstrates what counts for sustainable social, environmental and economic development."
"We will use this data to grow the fundraising and public education potential of zoos and aquariums, reinforcing the value of zoos to our communities. We look forward to our first collaboration in Madagascar, which will allow us to measure the positive impact of renewed forests through biodiversity measurements and increased human health using the ixo Blockchain for Impact," said Tom Snyder, director of programming and conservation action, Seneca Park Zoo Society.
The two organisations will collaborate further to assess the effect of global conservation initiatives and boost funding for zoos and aquariums.
Creating an Extensive Database & the Amply Project
Dr. Conway established the ixo foundation after he acknowledged the difficulty of finding sufficient data when planning a project. The non-profit organisation, therefore, aims to develop a verified database, in the next 13 years, covering all the targets set out to attain the UN's sustainable development goals.
Ixo's protocol has already been used in a project, dubbed Amply, that aims to track student attendance in rural South African schools. Rather than using a paper attendance sheet, teachers use a mobile app to record students' turnout. The records are essential to schools because they can be used to access government subsidies.