Kenyan Entertainment Blog Caught Mining Monero Using Visitor Browsers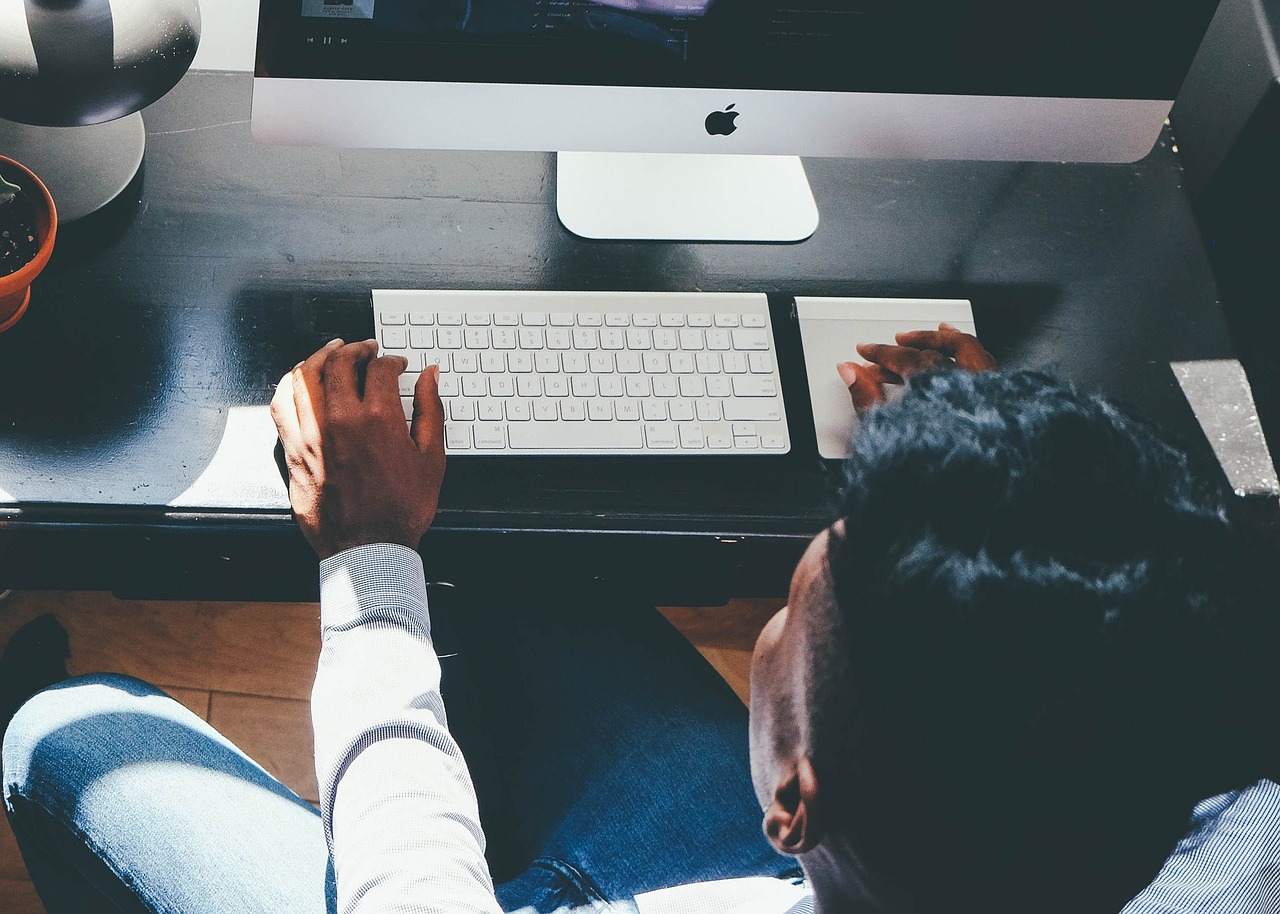 On September 27, Nairobi Wire, a famous entertainment blog in Kenya, found itself at the center of attention after it was discovered that they were mining cryptocurrency using their visitor's computers through a program called Coin-Hive.
Coin-Hive is a service that makes it possible for people to mine the anonymous cryptocurrency Monero (XMR) directly from a visitor's computer through the insertion of a JavaScript code within the code of the intended website.
The Pirate Bay First to Use Coin-Hive
This is not the first case where a well-known website has been exposed for such. A couple of days ago, filesharing platform Pirate Bay was caught hijacking its visitors' browsers for the purpose of mining cryptocurrency. In a statement released by Pirate Bay shortly after the news broke, the company said that it was experimenting with eliminating ads from its website while also finding an alternative way to generate revenue.
On the 18th of September 2017, the same day that Pirate Bay came under attack, Memeburn found itself in the same mess. Memeburn is a multimedia digital publishing house that pays attention to everything digital in the emerging markets. In response to the fiasco, Memeburn pulled down their website and issued a statement through their Facebook page stating that, "we found that a mining tool dubbed Coin Hive was using the website to mine cryptocurrency." In their defense, they claimed to not have known about it and that they discovered it after "a complaint from a user with regards to high CPU usage when visiting Memeburn."
Barely a week after Pirate Bay's admission of mining cryptocurrency using their visitors' browsers, CBS' ShowTime found itself in the same rocky situation. ShowTime is an on-demand video streaming service. It is, however, unlikely that for a big corporation like them would intentionally place codes to mine cryptocurrency especially since they charge their users to access their content. It is still unclear on whether ShowTime's case was intentional or was as a result of their website being hacked as they refused to comment on the matter when contacted by The Register.
Nairobi Wire's Response
Since the unearthing of the JavaScript code by Coin-Hive on Nairobi Wire's site, the number of users who have come out to authenticate these allegations has only been on the rise with some claiming that they had gone through the same incident three days before the unearthing. Although Nairobi Wire pulled down the code after it was discovered, some users had already taken screenshots which were circulated on various social media platforms.
In a response to the story published by Techweez about Nairobi Wire mining cryptocurrency through their visitors, they sent a direct message to Techweez via Twitter stating:
"We had already stated on Wednesday that the script was unauthorized. We pulled it down immediately we learned of it. i.e. Tuesday night. We have confirmed that no other mining script is currently running. Between Tuesday and Thursday last week, we had outsourced some maintenance work to an outside developer. It has been our tradition to outsource a big chunk of our design/maintenance work. This means giving outsiders -sometimes foreigners access."
The response went ahead to say, "We have thus concluded that the said script was installed sometime last week, by our external developer. Nairobi Wire never benefited in any way, and we have now cut links with that particular developer. Our policy of NOT having non-obstructive ads, like pop-up/under remains. This is designed to provide a smooth experience throughout. The mining script falls under 'obstructive' ads since it greatly slows down computers and/or can even be damaging to the CPU. We have no plans to use mining scripts now or in the future. If that changes, our readers will be informed and given an option to opt out."
Business Daily, a leading business publication newspaper owned by Nation Media Group, had also been accused of using Coin-Hive to mine cryptocurrency via the Techweez Forum. And even though the code had already been removed, screenshots of the code on their website had already been captured.
The contentious issue with the above-mentioned cases involving large companies is that they failed to seek their visitors' permission before mining cryptocurrency using their CPU power. Moreover, only Pirate Bay admitted to having run the code intentionally. With ads being a major pain when consumers are getting access to content on different websites, we are sure they wouldn't mind letting go of a trifling percentage of their computer's CPU power if it meant getting an ad-free experience.
With ads being considered a nuisance by many Internet users, there could definitely be a market for this type of revenue generating business model for online publications, provided visitors grant sites permission before giving up some of their CPU power in exchange for an ad-free web surfing experience.
Humaniq Global Challenge Winners Go To Kenya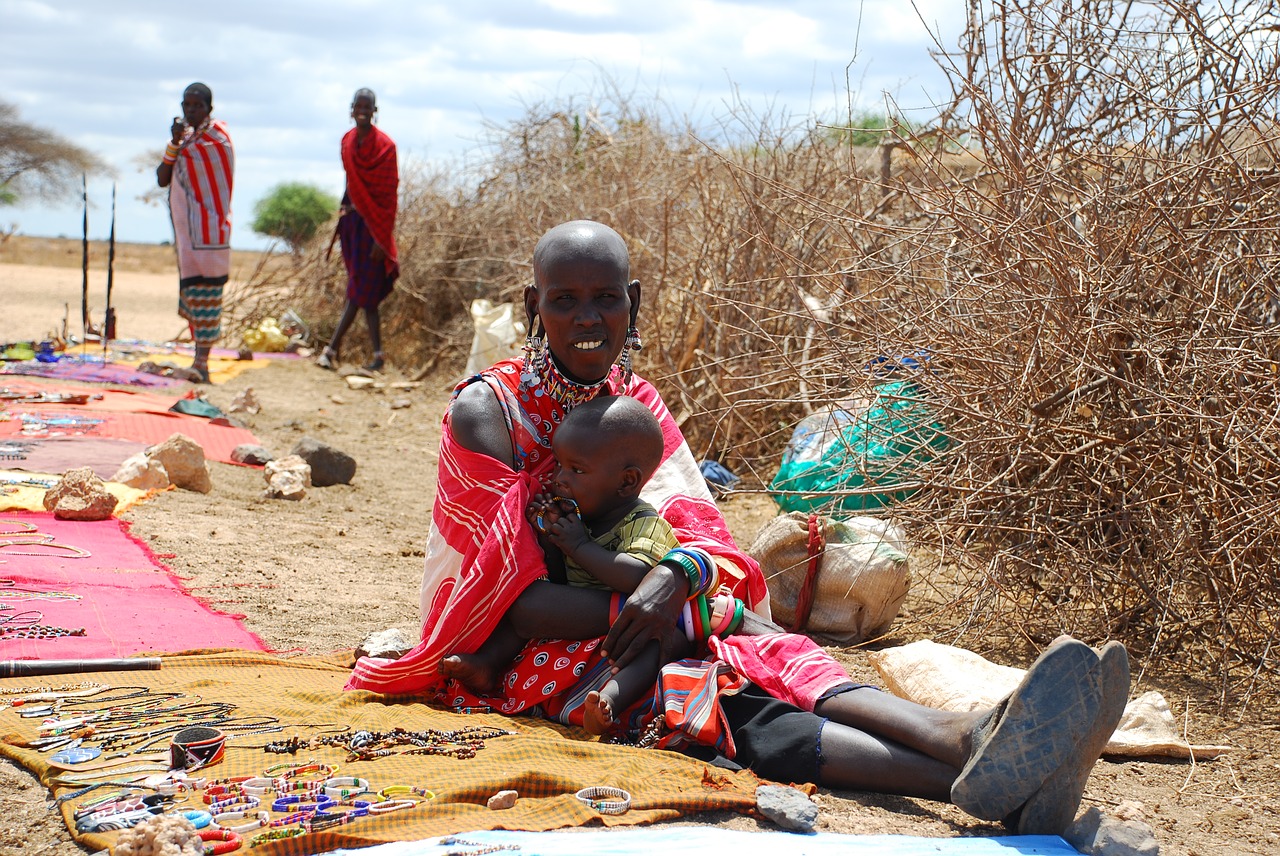 Companies working to overcome the challenge of two-thirds of Africans not having access to banking services are acknowledging the need to draw on the needs and experiences of African communities themselves.
A global vision, set by the UN, aims to extend banking to everybody in the world without access to a financial account by 2020. There has been progress this decade, driven by mobile money accounts, especially in East Africa, where more than a third of all people have one. And yet the Consultative Group to Assist the Poor, based at the World Bank, has highlighted that only half of all new financial accounts being opened worldwide are being used. This has underlined to startups seeking to accelerate progress on this financial agenda that they must meet the real needs of the unbanked if they are to succeed.
Startups working in this space aim to serve the unbanked by making accounts easier to open. Blockchain technology means financial services can be deployed to more people more quickly because it removes the need for costly intermediaries. Biometric technology, meanwhile, means that those without identification can register with financial service apps and gain a digital identity.
One startup deploying such technologies says that deploying technology alone will not in itself ensure that new accounts are used.
"It is not enough for entrepreneurs to generate business ideas from afar," says Alex Fork, CEO of Humaniq. "Proposed new solutions can be perfect on paper, but only those founded in listening to the real needs of Africans will succeed."
This is why Humaniq runs a 'global challenge' to facilitate the development of new financial inclusion solutions, which invites social entrepreneurs to submit proposals for blockchain startups targeted at Africa's unbanked. The challenge involves selected developer teams meeting the unbanked people who stand to benefit from new services in Kenya, in order to test and adapt emerging business plans.
Three projects selected for the first Humaniq expedition, which attracted a total of 450 entries, included a blockchain-based land registry project, a micro-venture capital loans system and a remote-workplace app. The challenge winners went on an expedition to Kenya as part of their efforts to build on the rapid take-up of mobile money in the East African nation. The idea was to develop further financial services that make use of smartphones which are increasingly available in Kenya. Already, more than a quarter of people own one, according to Pew Research Center survey last spring. The widespread adoption of smartphones in the nation over the next few years will mean that a wider range of solutions to be offered, beyond the transactions the mobile-based money transfer service M-Pesa makes possible.
To develop their plans, the winning entrepreneurs invited ideas for solutions to problems from communities in Kenya themselves in a more bottom-up way of developing new tech services.
For example, in places such as Nakuru, in the Great Rift Valley, Richard Beresford met business owners and farmers and heard from them that there was demand for loans, but these are not provided by traditional banks. He also heard interest in making bartering between farmers easier, and in bringing traditional goods, such as those sold by the Masai in curio shops, to a larger number of people.
"One of the things that are most important about blockchain is that it can help to create interactions between small groups of people at the bottom of the pyramid," said Bereford.
A second winner, Chad Pasha discovered in Namanga, a town divided by the Kenya-Tanzania border, that a platform that facilitated the exchange of goods and information could help bring down barriers between people from the two nations and from different tribes and religions. "I think we have a great opportunity to do this," he commented. The third, Grace Wong, in her meetings with Kenyans, was told that people felt that if young people had more information on new technologies and solutions, this "would create incentives for young people to create new opportunities for themselves," she said.
Following the trip, the first winners will now refine their business propositions and move forward to initial coin offerings, the crowdfunded way of attracting investment for projects using cryptocurrency.
Humaniq concluded that the trip had deepened the understanding of the needs of businesses, young people, and others in Kenya. It has now decided to make the global challenge an annual event, with a second challenge due to be held later this year. The startup believes that this will allow it to both engage further partner developers, and also further potential users. The first trip allowed scores of organisations of thousands of people to feed in their ideas to the development of financial inclusion solutions, according to Humaniq.
As R. Beresford said on the results of the first expedition: "I'm very hopeful that all the different experiences we've listened to… can be analysed to produce a mobile app development plan that produces the product that can be used by the unbanked."
Humaniq Brings Financial Inclusion to Five More Countries in Africa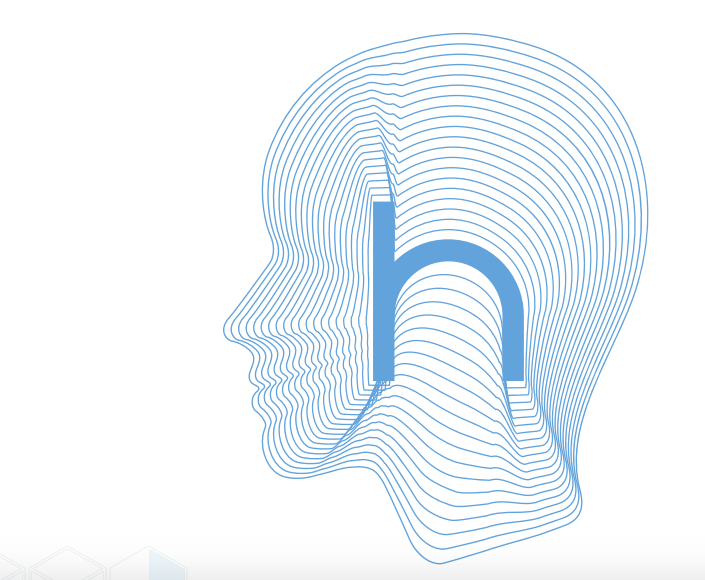 London-based fintech startup Humaniq has announced plans to expand its mobile banking services for the world's unbanked to five more African countries. The expansion is part of its broader strategy to offer banking solutions to over 2.5 billion people worldwide who have little or no access to financial services.
Entry into New Markets
Humaniq is a financial services app that is enabled by its own cryptocurrency (HMQ) and aims to eradicate poverty amongst millions of people living in developing economies. The Humaniq app offers specialised features such as an inbuilt chat system, live support, a secure authentication process and cryptocurrency wallet for HMQ tokens. Users can download the app on Google Play Store onto their smartphones and access the global financial network enabling them to make payments, save, lend and even borrow money.
The app utilises a biometric identification system, E2E encryption, and offers free HMQ coins for new signups and referrals. In March, Humaniq launched version 2.0 of its app, which operates on the first-ever working hybrid blockchain. The benefits of the upgrade include zero commission fees, instant transfers and allowing HMQ tokens to be open and accessible on the Ethereum main-net.
Currently, the app has over 180,000 downloads and has been received positively by first members of the Humaniq community living in Uganda, Tanzania, Rwanda, Zimbabwe, and Senegal. The blockchain startup is expanding to new markets which include Kenya, Cote d'Ivoire, Ghana and Botswana, bringing equitable access to financial services, money transfers and social programmes.
Succesful ICO and Growth in Sub-Saharan Africa
Building on their ICO in April last year, which raised over $5.1 million, Humaniq is also moving to the South African market where it seeks to develop a competitive mobile ecosystem. The expansion comes at an opportune time when mobile adoption in the continent continues to soar and Internet penetration in Sub-Saharan Africa is at 35.2%. While the region faces challenges such as lack of infrastructure its economy is expected to grow in the next three years outpacing some of the more developed nations and opening opportunities for the unbanked.
Anton Mozgovoy, CTO of Humaniq, said in a company press release: "Humaniq is developing extremely fast and now we are on the threshold of a promising new step. The app's first few months show Africa becomes a leader in the mobile payment transactional model adoption. Our development team is excited about delivering financial inclusion solutions for the 2.5 billion unbanked and we hope to inspire new users and earn their trust as we introduce them to a new, safe world of diverse financial free-of-charge services."
In order for its team to understand the financial climate in Africa – particularly pertaining to the unbanked – the company held a competition for blockchain projects in November 2017 that promote financial inclusivity. Three winners among the 450 participants who submitting projects especially made for the Humaniq platform were selected for an expedition to Kenya to meet the people who will benefit from the services and to receive feedback on how to improve their solutions based on the needs of their targeted customers.
Zimbabwean Cryptocurrency Exchange Golix Launches ICO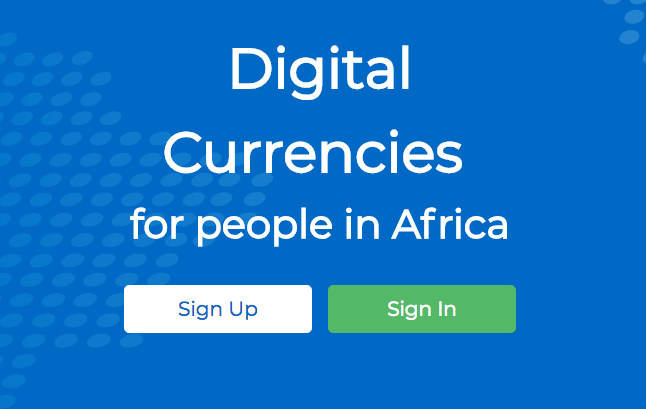 On May 12, the Zimbabwean digital currency exchange Golix announced that it will launch an initial coin offering in the coming week. Golix, which aims to provide Africans with financial autonomy through cryptocurrencies, is excited to announce the launch of its token, the GLX Token.
Golix is an African cryptocurrency startup that has been enabling African investors to buy and sell cryptocurrency using payment channels such as mobile money.
The GLX token, an Ethereum ERC20 token, will be available for purchase from Monday, May 14, 2018, on the Golix token sale website, tokensale.golix.com. Investors will be able to use bitcoin (BTC) and/or ether (ETH) to buy the GLX token, which has been priced at $0.05612 per GLX token.
Golix has been operational in Zimbabwe as an exchange for three years and boasts of over 50,000 customers having transacted over $20 million to date. The funds raised will see them opening exchanges in more African countries as well as expanding their portfolio of services offered, according to the company's press release.
The total supply of GLX tokens will be 1,274,240,097 tokens, with fifty percent (637,120,049 tokens) available for sale during the token sale.
ICO Despite Crypto Banking Ban
Golix announced its token sale a day after the Reserve Bank of Zimbabwe issued a new directive that prohibits banks from dealing with cryptocurrency startups and individuals who use their bank accounts to purchase cryptocurrencies.
"In order to safeguard the integrity, safety and soundness of the country's financial system, and to protect the public in general, all financial institutions are hereby required to: a. ensure that they do not use, trade, hold and/or transact in any way in virtual currencies; b. ensure that they do not provide banking services to facilitate any person or entity in dealing with or settling virtual currencies; and c. exit any existing relationships with virtual currency exchanges within sixty days of the date of this Circular and proceed to liquidate and restitute existing account balances," the RBZ states in its directive.
*Disclaimer: This post is informational only. Readers should do their own due diligence before taking any actions related to the mentioned company, product or service. BitcoinAfrica.io is not responsible, directly or indirectly, for any loss or damage caused by or in connection with the use of or reliance on any content, product or service mentioned in this article.*