The Best Cryptocurrency Investment of 2019 – Expect 1000% Returns by the End of 2020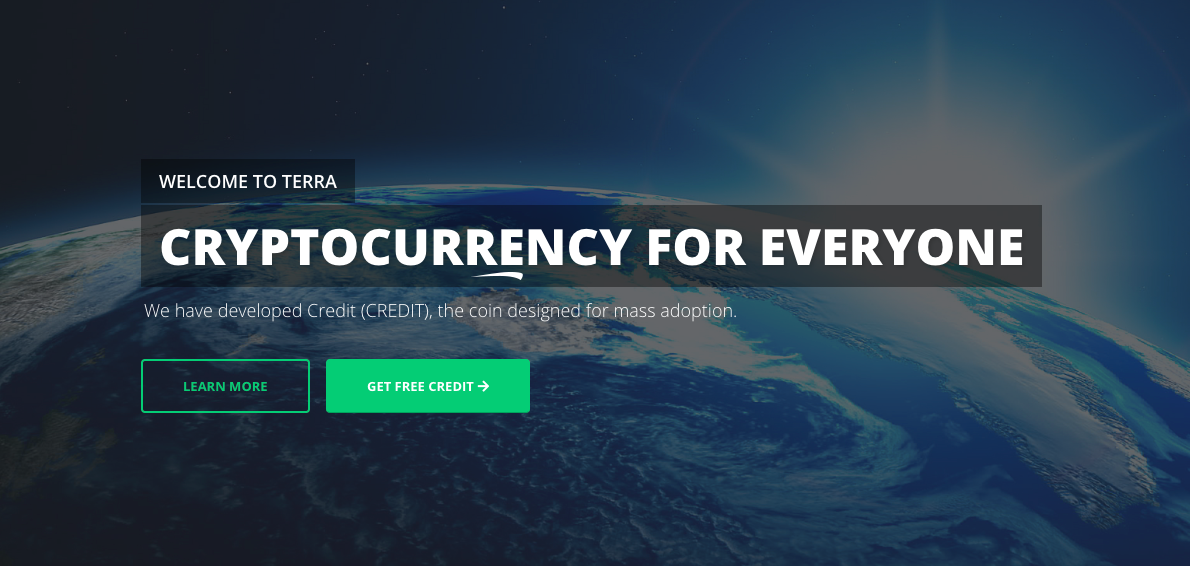 Rational or irrational, either way, CREDIT project by Terra Foundation is for sure taking the world by storm this upcoming year. My job is to manage hundreds of projects and to scout promising projects to be listed at Catex Exchange, one of the largest Cryptocurrency exchanges in the world according to CoinMarketCap. Since the beginning, we have developed the grading criteria that we use to measure the profitability of new projects. I will explain these grading criteria to you in four different areas and how it tells me that CREDIT will easily be the most profitable Cryptocurrency that you hold for the next year.
Grading Criteria #1 — Team Strength and Work Ethic
This is the very first characteristic of a potential successful project that I look for. It is easy for me to grade this criterion because CREDIT has been listed on Catex Exchange for almost a year now and they have been one of the projects that have stood out among the others. Dan Ronchese is the CEO of the company and he has done an outstanding job so far.
CREDIT did not have any IEO or ICO, however, they did manage to acquire thousands of holders around the world. Without raising funds, their team was able to develop a fully functioning ecosystem of MVPs that focuses on the emerging markets of Africa. In the short time since CREDIT project being launched, about 1 year ago, they have accomplished 100x more than other projects would have that raised millions of dollars in public/private funding.
All of the team members seem to be working in stride and for the reason, I will give this criterion A+.
Grading Criteria #2 — Current Products Developed by the Team
Speaking of MVPs, Minimum Viable Product, CREDIT team has created many, and I mean many, working products which all use CREDIT Cryptocurrency as the main focus.
Terra-mart: This product is an online store that users will buy and sell items using CREDIT
Tellus-pay: A mobile payment app where users in Africa can deposit and withdraw fiat money in exchange for CREDIT
Terra-hub: Social media application where users complete task for rewards
TerraceX: Cryptocurrency exchange with 0.01% trading fees and 100% referral commission on trades. The exchange is heavily focused on the use of CREDIT
MiniPOS: 100% staking feature for CREDIT holders
Desktop Wallets: Windows, Mac, Linux, and Raspberry Pi supported
Note: Remember they developed all of the features without even using a single penny of raised funds. Also, it took less than a year. I am giving CREDIT team A+ for this grading criteria.
My portfolio percentage has already risen up to over 2,000% returns for investing in CREDIT
Grading Criteria #3 — How Good is the Idea?
Most Cryptocurrency projects consist of a whitepaper that have a plethora of promises and no actual working product yet. We already know with CREDIT that there is both many working products and that they keep promises according to their roadmap. This grading criterion is the most important method of judging whether a project will be successful or not. I will tell you exactly why CREDIT project has one of the best concepts;
CREDIT in a sense is the Bitcoin of Africa. It is meant for mass adoption in every industry. Their current products will become more popular as time goes on because there is simply NO COMPETITION

Connecting people in Africa with their phones and Cryptocurrency is something unique for the emerging markets. Both Tellus-Pay and TerraceX accept cash fiat deposits

CREDIT works on a faster blockchain than Bitcoin and is instantly transferred between accounts with minimal or zero fees

Staking rewards and passive income are the new trends in the Cryptocurrency industry because of the bear market

Major Exchanges are chomping at the bits to list premium staking projects such as CREDIT for free

Africa is the number one growing continent for blockchain technology
For the reasons above, CREDIT earns another A+.
Grading Criteria #4 — Price Point to Buy in
If you are just looking to maximize profits, you are probably more interested in the current price of CREDIT and what expected returns could look like if you were to buy in today. There are many factors to consider whether the current price is okay to buy in;
Current price of CREDIT: 0.000011 USD or 6 GWEI
Current circulating supply: 31 Billion
Total supply: 74.8 Billion
Price history of CREDIT: 1 GWEI-17 GWEI (1 GWEI was the all-time low because no price was established in ICO/IEO, 17 GWEI was all-time high after listing on Bitforex Exchange)
Other Cryptocurrency who have similar coin supplies: TRON (100 Billion supply at current price of 0.017 USD), Stellar (50 Billion supply at current price of 0.064 USD), Crypto.com Coin (100 Billion supply at current price of 0.033 USD), Holo (177 Billion supply at the current price of 0.00089 USD), Siacoin (41.8 Billion supply at the current price of 0.001 USD)
Risk/Reward ratio of the current price of CREDIT: After taking in all factors above, the rewards are much greater than the risk at buying in at the current price levels of 6 GWEI. The major trading market for CREDIT is Ethereum. The minimal price level to trade here is 1 GWEI. Therefore, I am concluding the worst-case scenario price for CREDIT is 1 GWEI. The upside potential of CREDIT is much greater than then downside since the current price is almost near the bottom level already. As an investor, this is quite an opportunity and I will give them A+ for this grading criteria.
Important Update
Credit card payments for Nigeria are live as well as automatic bank transfer. Withdrawals are processed as well using Paystack. So, it's all automated and instant on TerraceX!
Important Links
Buy CREDIT at Catex Exchange and Bitforex Exchange
Sign up at TerraceX exchange and start staking 100% annually with MiniPOS Feature
Learn to stake CREDIT with the best staking reward system here
Disclaimer: This is a paid press release. Readers should do their own due diligence before taking any actions related to the company, product or service. BitcoinAfrica.io is not responsible, directly or indirectly, for any loss or damage caused by or in connection with the use of or reliance on any content, product or service mentioned in this press release.
Women in Crypto Live Trading Strategies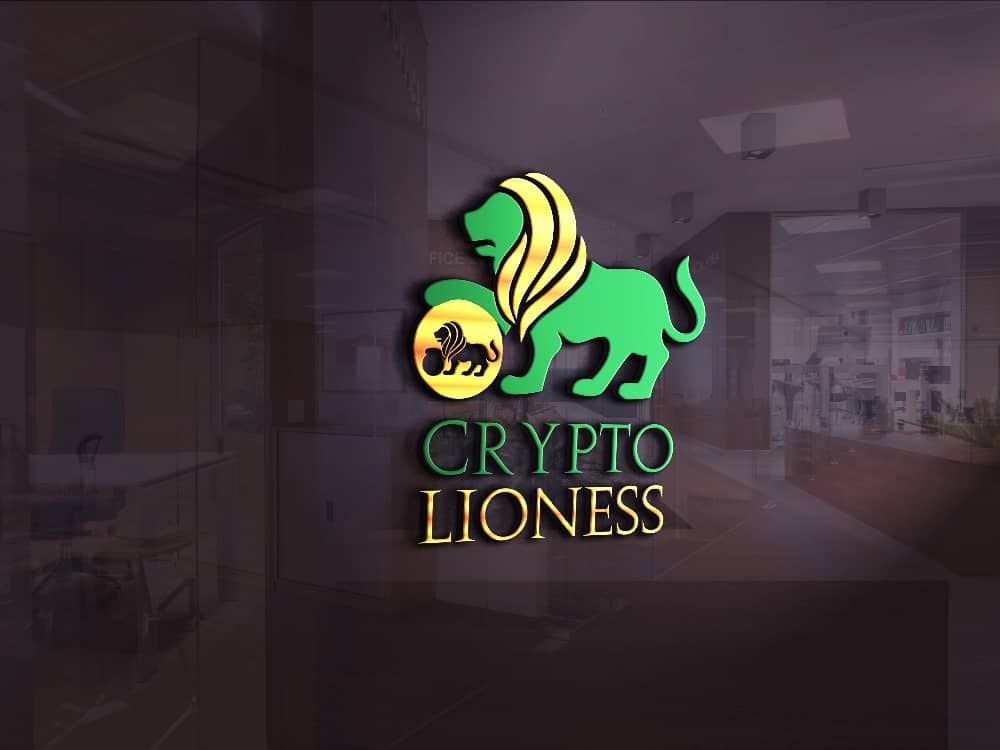 Is crypto trading just for men?
The ratio of Crypto traders globally tilts towards the men and it looks like crypto trading is reserved for them. However, do you know that you can make a fortune from the comfort of your home trading crypto as a lady?
Maybe you think you don't have what it takes to trade crypto or you are not good enough?
Blockchain African Ladies launched a Crypto Trading forum just for women
Crypto Lioness is a platform by Blockchain African Ladies that will empower you with the digital skills needed to trade in digital assets.
Learn how to create a digital asset wallet like Bitcoin, know how to daily trade altcoins, participate in Airdrops and Global Market pumps.
Imagine trading cryptos with simplicity while you are 100% in charge.
There is so much to do with digital assets by being part of the highs and lows in the crypto market. With Crypto Lioness, you can trade and get useful digital skills.
This forum is created for all women of colour. However, we want to also remind you that trading digital assets is risky and there is no 100% profit guarantee. But with our guilds, you can take and manage calculated risk while trading as you wish.
With Crypto Lioness, crypto trading is made simpler for the average woman.
JOIN FORUM HERE BY CLICKING THE LINK IF YOU ARE A DETERMINED WOMAN AND WAN TO BE PART OF THE LAUNCH: https:/bit.ly/2ya2si8
Disclaimer: This is a paid press release. Readers should do their own due diligence before taking any actions related to any company, product or service mentioned in this article. BitcoinAfrica.io is not responsible, directly or indirectly, for any loss or damage caused by or in connection with the use of or reliance on any content, product or service mentioned in this press release. 
Earn PoS Staking Rewards During Volatile Markets With CREDIT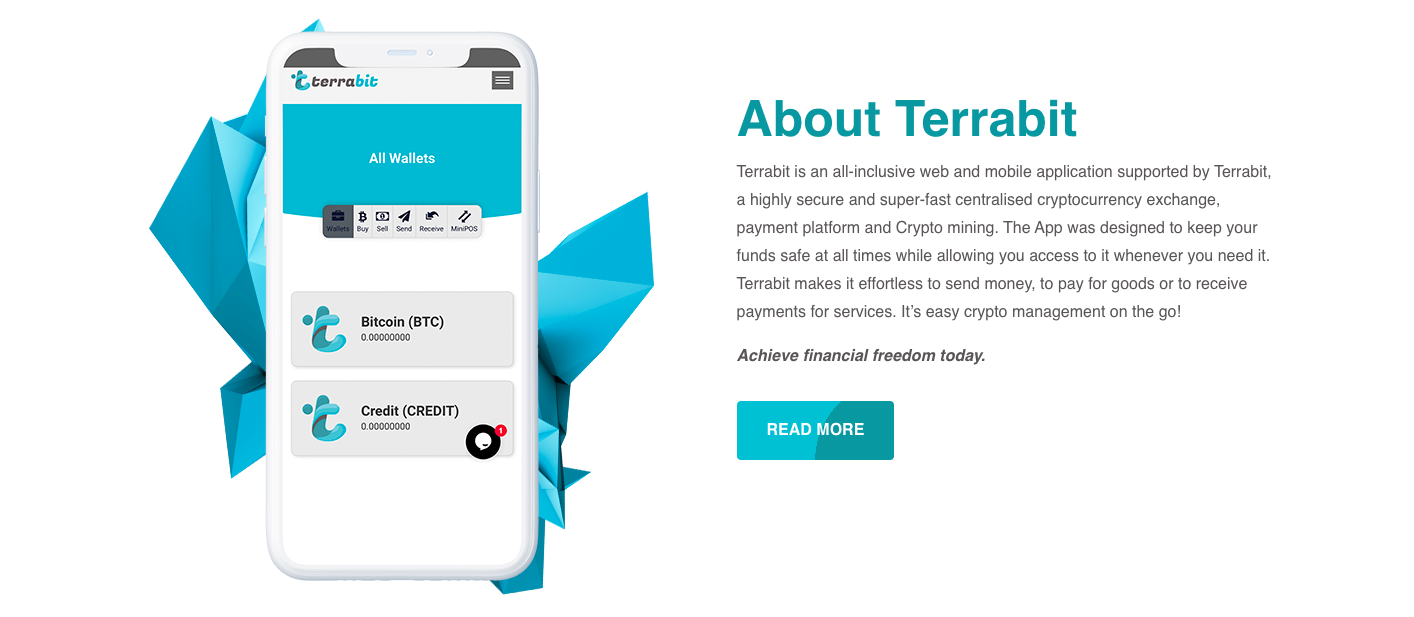 South Africa-based blockchain project Terrabit provides an opportunity for users to earn an investment income in the current volatile market condition.
The cryptocurrency market has become very volatile since the novel coronavirus spread was officially declared a global pandemic. The bitcoin price, for example, took a significant dip on March 12 but recovered to the $6000 range. However, the price has failed to get past the $7000 price point despite getting close on several occasions. Such a volatile market makes it difficult for users who depend on cryptocurrency earnings for income. 
Terrabit provides an entire cryptocurrency ecosystem that includes an exchange, utility token with a hybrid POS/POS blockchain, and digital payment solution. The exciting passive income opportunity in the Terrabit ecosystem is the web staking platform for the utility token, CREDIT.
Holders of the CREDIT token holders can stake their holdings to tokens online to earn up to 100% staking reward per annum via Terrabit simple-and-easy-to-use web staking platform.
The web staking option allows every user with an internet connection to earn rewards. This lowers the entry barrier considerably compared to mining. Cryptocurrency mining requires expensive hardware, electricity, and a constant internet connection, while web staking requires you to have only an internet connection to get started.
Also, web staking is more suitable for emerging markets where a higher entry barrier makes it difficult for further cryptocurrency adoption.
CREDIT web staking features include:
Web-based CREDIT staking up to 100% per year

Profit is paid hourly

No lock-in period

Easy-to-use
Beyond staking, Terrabit also offers users other opportunities to earn rewards. Referring new users to the Terrabit exchange is also lucrative. You receive 100% of trading fees from all users you send to the platform. 
Other projects by Terrabit include Terra Hub – a social media platform with monetised actions paid in CREDIT, Terra Mart – a zero fee shopping marketplace, and Terra Dax – an all-in-one trading platform that connects to other exchanges.
Considering the current volatile nature of the cryptocurrency market, Terrabit's web staking platform is worth checking out:  www.terra-bit.io
Disclaimer: This is a paid press release. Readers should do their own due diligence before taking any actions related to any company, product or service mentioned in this article. BitcoinAfrica.io is not responsible, directly or indirectly, for any loss or damage caused by or in connection with the use of or reliance on any content, product or service mentioned in this press release. 
Mercuriex Cryptocurrency Exchange Launches New Utility Token, SURF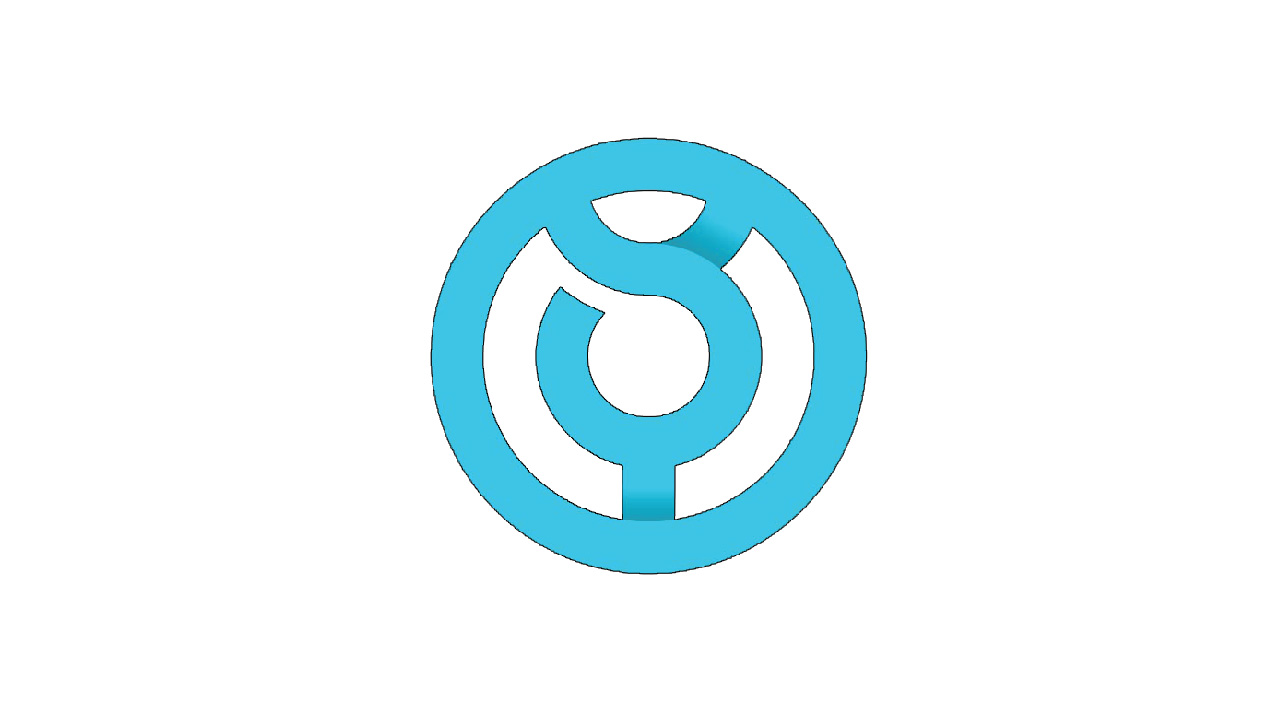 MercuriEx Cryptocurrency Exchange, originally developed in 2017, came under new ownership in December 2019. Since taking over the exchange, the new owners, London-based SurfTheWeb Ltd, have started to take steps towards expanding operations to a global userbase, as outlined in their Whitepaper and Roadmap.
As part of their plans for expansion, they have developed a new Exchange Utility Token (an E.U.T.) called SurfExUtilityToken (SURF) and have employed the services of LATOKEN to host their initial exchange offering for SURF token. The IEO officially opens on 23rd March 2020. LATOKEN is one of the world´s largest cryptocurrency exchanges and arguably one of the most successful launchpads for company IEOs and token sales.
As above, the Surf Token IEO officially opens to the public on Monday 23rd March. As a special offer, SurfTheWeb Ltd has arranged with LATOKEN to give a massive 50% discount to LATOKEN users who purchase SURF in the first week of the IEO. The IEO is due to end on 24th April 2020 (or before if all SURF tokens are purchased before the closing date).
As stated on the LATOKEN landing page for the SURF IEO, all funds raised from the upcoming sale will be used directly for expanding operations of the exchange, including hiring and training new support staff globally, obtaining global licenses, improving and expanding the exchange infrastructure, providing market liquidity support services and more.
According to the SurfExUtilityToken Whitepaper, SURF will be integrated into all levels of the exchange, allowing exchange users to pay trade-fees with SURF as well as earn SURF through referral commissions, giveaways, and competitions hosted by the exchange owners in the future.
SurfTheWeb Ltd has also stated that it will be accepting SURF as a form of payment for services on the exchange, such as listing new coins and hosting IEOs for other companies and crypto developers.
Exchange Utility Tokens are not a new idea. In fact, we have seen several exchanges create their own unique exchange tokens in the last few years. Some of these exchange utility tokens have been extremely successful in terms of monetary gains, with some increasing in price as much as 40,000% between launching and all-time highs (ATH). However, for the exchanges themselves, these tokens represent much more than monetary gains, these tokens can help to foster loyalty with the exchanges users directly, who will opt to stay and trade on an exchange when the token offers them an edge over another exchange where they perhaps not have the ability to get discounted trade fees.
Mercuriex Exchange users who opt to pay their trade-fees with SURF can receive very generous discounts on their trade-fees, on market-orders this will be 50% discounts on trade-fees, but users will also have the ability to gain 0% (Zero percent) trade-fees for limit orders (limit orders are orders placed onto the order books, as buy orders of sell orders), if the user maintains a specified amount of SURF tokens in their Exchange Account.
As outlined in the SURF Whitepaper, the allocation of SURF token is as follows, further details can be found below;
Max Supply; 250,000,000 (100%)

Exchange Reserve; 100,000,000 (40%)

Public Distribution; 75,000,000 (30%)

Exchange Staff Wages; 25,000,000 (10%)

IEO Sales; 50,000,000 (20%)
The Exchange Reserve is an emergency fund. SurfTheWeb Ltd has said there are no plans to access this reserve unless in an emergency situation. In December 2020 they will start to verifiably burn 10 million SURF tokens per month until all 100 million reserve tokens are destroyed, this will effectively reduce the total supply to just 150,000,000 SURF Tokens.
Public Distribution of 75 Million tokens will likely take 3-4 years to be fully distributed to exchange users. The distribution will take the form of sign-up bonuses, referral commissions to users who invite others to trade at the exchange, giveaways, and competitions.
Exchange Staff Wages 25 Million tokens. This fund has been allocated to pay the wages to exchange staff members until such time that the exchange is fungible, after which time this fund will be used as incentives and bonuses to staff members.
IEO Sale of 50 Million tokens. 5 Million Tokens are being sold in Pre-Sale and 45 Million tokens will be sold in the public IEO hosted by LATOKEN starting Monday 23rd March 2020.
As stated on the LATOKEN IEO landing page, the Mercuriex exchange is built from the ground up, meaning there is massive scope and versatility for expansion and growth, this is not a turn-key or white label exchange. The exchange supports high-volume / high-frequency trading and employs a clutter-free simplified user interface.
Sign up to join the SURF token IEO at LATOKEN
You can also stay up to date with the latest news by joining the official exchange Telegram channel and checking the Surfex website where there is a News & Updates section, and of course, sign up to the Mercuriex Exchange where you can currently access 0% (Zero percent)  trading until the end of March 2020.
Disclaimer: This is a paid press release. Readers should do their own due diligence before taking any actions related to any company, product or service mentioned in this article. BitcoinAfrica.io is not responsible, directly or indirectly, for any loss or damage caused by or in connection with the use of or reliance on any content, product or service mentioned in this press release.