Why Liquidations Are Needed In Crypto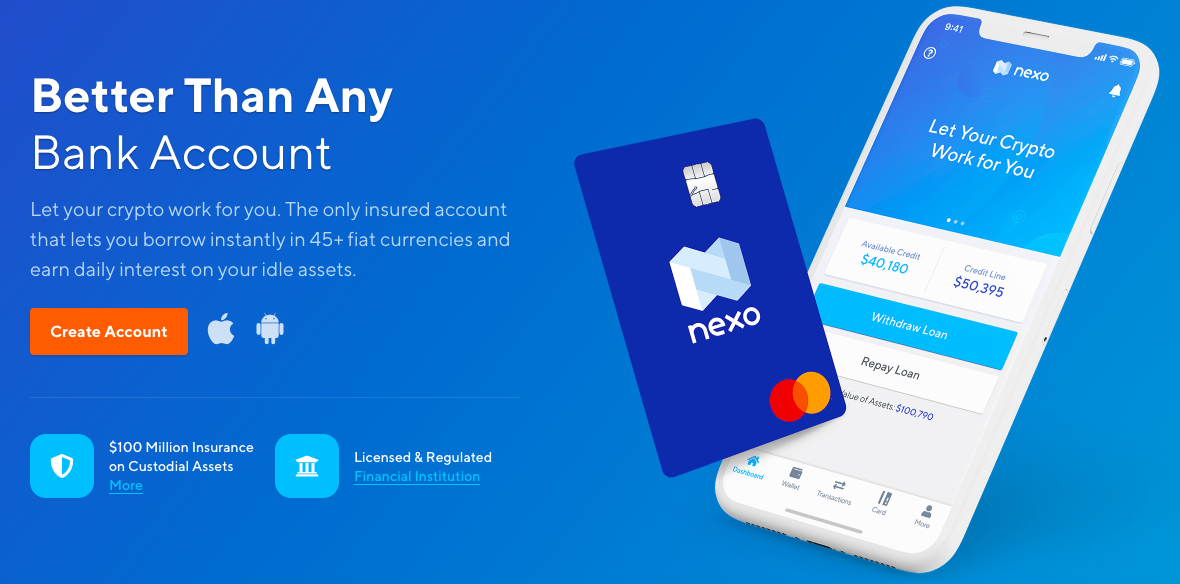 If the current COVID-19 pandemic has exemplified one thing, it is that our individual actions might have dire consequences for all of us. Unfortunately, human nature propels the majority of humankind to put their individual interests first and it truly takes a severe crisis to open up our eyes to the interconnectedness of everything.
Of course, the crypto markets and the blockchain space are not resistant to the general forces that rule everywhere else. The unprecedented meltdown of prices across crypto assets with BTC shedding as much as 47% of its value intraday on March 12–13, 2020, calls for a rigorous analysis of the most recent events and an explanation on how Nexo did what it had to do to protect its customers.
It is through assessment of real-life stress-testing that the blockchain industry's collective immune system develops the necessary resilience and this is of the utmost importance as the world's total unpreparedness for the COVID-19 threat clearly showed.
This post examines the crypto lending space in which Nexo takes a prominent place but the conclusions can be projected to any asset-based lending business and any financial institution throughout the world.
Crypto Lending 101
Any significant crypto lender has two major lines of business:
1. Crypto-backed lending​ — clients deposit crypto assets as collateral with a crypto lender in order to receive a loan. This happens without any credit checks, as the loan is secured by the underlying collateral.
2. Earn interest products​ — clients add funds to their accounts with a crypto lending company in order to earn interest on their idle assets.
While some companies might use the funds received on 'Earn Interest' products for a myriad of trading strategies and directional bets on the market, the general case states that a crypto lending institution should be using the funds received from 'Earn interest' products to finance crypto-backed loans for their customers.
Knowing what the company that you are entrusting your hard-earned cash with is doing and how it protects your assets makes all the difference for your financial success, especially during times of immense volatility.
At Nexo, we are completely transparent as to what we do with the funds clients are earning interest on — we finance crypto loans secured by 200–500% of collateral.
The reason we are the financial institution of choice for crypto-backed lending is simple: Nexo has developed fully automated lending and collateral management capabilities that can handle a large number of loans with near-instant execution in 200+ jurisdictions around the clock. The fact is that automated online credit facilitation is no simple matter, and we have been doing it successfully for more than 13 years now. We believe this is the main differentiating factor and reason why more than 650,000 users entrust Nexo with their assets.
Let's Talk about the Elephant in the Room — Liquidations

It is our hope that you, a savvy enough individual to take an interest in crypto, someone equipped with the mindset to encompass the crypto lending business model in its entirety, will appreciate the fact that an enterprise such as Nexo is at all times protecting the interests of both the borrowers and the people funding the loans, i.e. those earning interest on their assets.
Let us unequivocally state: We do not enjoy liquidating clients as this brings them great distress and there is nothing we like to see less. Nexo's revenues and NEXO Token holders' dividends are generated by the interest our clients pay on their loans, therefore liquidations go against the very essence of our business and token models as they shrink the loan book and reduce revenue.
Still, we have a fiduciary duty to everyone involved with Nexo. Considering that there are no credit checks for our products, the collateral that borrowers pledge in order to receive a loan is what guarantees the funds of those clients earning interest on their assets. The entire Nexo loan portfolio is overcollateralized by a factor of 200–500% which is what makes Nexo's 'Earn Interest' product arguably even safer than banking deposits which guarantee funds only up to €100,000 in the EU, and only up to $250,000 in the US. It is important to note that Nexo's protection mechanisms apply to any amount and are not capped.
Consider these two types of entities:
1. An institution that transparently says to its loan customers — "if the collateral backing your loan drops below a certain point and you do not add more collateral or repay part of your loan, we will need to automatically liquidate your assets in order to ensure that the people who have funded your loan do not lose their funds"
VS.
2. A company that takes no interest in price volatility and tells its loan customers that they can take their time to top up their collateral or repay their loans, as there will be no liquidations in the meantime even when the collateral becomes insufficient to cover their outstanding loan.
Would you ever consider entrusting any form of money to the second company?​ Of course, you would not.
If for some reason you still decide to place your funds with them, imagine the following scenario: A borrower takes a $100,000 loan against BTC but the price of BTC drops and the collateral is now worth merely $20,000. This loan is entirely funded by your money. How incentivized do you think the borrower would be to repay the loan at all and how protected would your savings be?
The truth of the matter is that a crypto lending company that does not issue price-based margin calls and does not liquidate collateral automatically most probably does not have working collateral management and
liquidation engine systems at all. Not liquidating collateral efficiently and on time for loans that are underwater is basically betting the entire enterprise and by extension, all the customers' funds. Masquerading the lack of liquidations as an act of goodwill towards its clients would be audacity of the highest caliber, as it is quite simply making a risky bet on the price of crypto assets. In the instance of March 12–13, 2020 such a bet worked out as the market quickly recovered. But had prices continued to decline, the company and its clients would have been wiped out at even lower prices.
Why Does Nexo Care If Another Company Blows Up?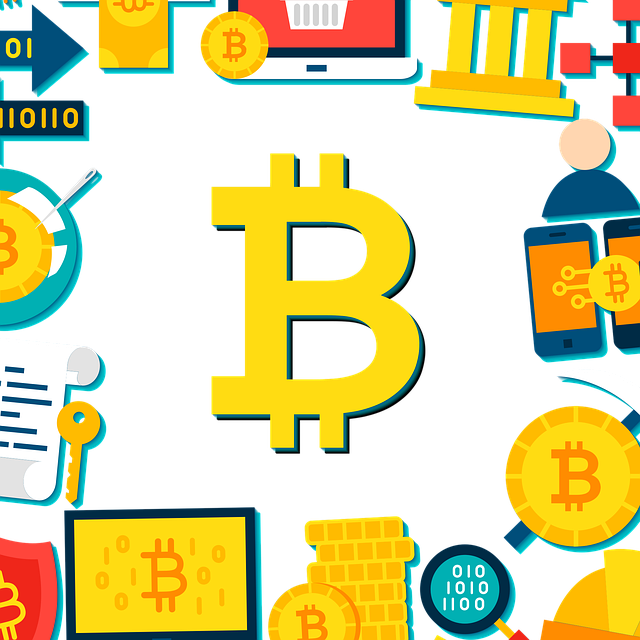 For a number of reasons — predominantly because we are taking the long-term view and do not want people in our still nascent industry to lose any of their assets. And without price-based liquidations of collateral, this is bound to happen sooner rather than later. Аs anyone who has ever visited a casino knows all toо well — play long enough and you will lose everything. The free drinks equivalent of the casino in our example above are the few percent of interest that are being "paid back to the community" by such companies in order for them to keep on making risky bets with your hard-earned assets until ​the bubble blows up​.
Unlike traditional financial markets, where bailouts by governments might reduce some of the systemic risks, the ramifications of such a blowup in the crypto space go well beyond just the individual losses — they are detrimental to crypto lending and the entire blockchain community. It gives legislators, politicians and those failing to recognize the benefits of distributed ledger technology further excuses to stifle innovation and to prevent the mass adoption of crypto by pointing out the deficiencies and the foul play of irresponsible actors. We have seen this time and again with every instance of something going wrong in the crypto space.
If the blockchain space and crypto finance are to grow beyond being a boutique, niche industry of a few hundred billion dollars, all major drivers of the space need to adopt proper fiduciary governance and the space needs to institutionalize. Only this will ensure a large influx of people coming to realize that in light of the money printing bonanza and the distorted market principles that proliferate our economies today, crypto is part of the possible solution to not only preserving your current wealth but managing and growing it.
Disclaimer: This is a sponsored post. Readers should do their own due diligence before taking any actions related to any company, product or service mentioned in this article. BitcoinAfrica.io is not responsible, directly or indirectly, for any loss or damage caused by or in connection with the use of or reliance on any content, product or service mentioned in this post. 

Blockchain and IoT – Is There a Future Here?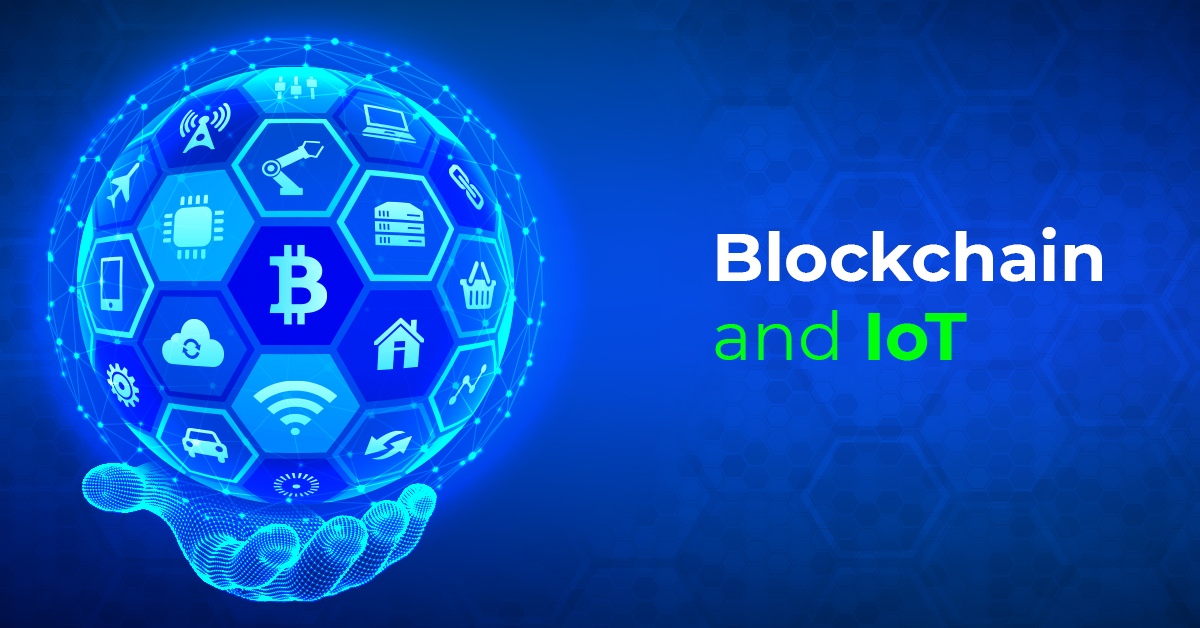 Blockchain technology has disrupted the world of today, especially as the pandemic hit us. The restrictions and lack of engagement during the Covid-19 waves have diverted the attention of people all over the world to cryptocurrencies. While all that is going on, The technology kept evolving to provide many more use cases for Blockchains we see today. Some of these use cases can be utilized for many socio-economic applications too.
History has it that new technologies are often integrated with other technologies to give powerful applications for the users. One such combination that has been in talks is the integration of blockchain and IoT (Internet of things). Both the technologies are young and disruptive. The market for blockchain technology-based IoT systems has a huge potential in the global market.
"IoT has been one of the most exciting markets of the current generation. It had its issues with security and susceptibility to hacking. Blockchain technology can overcome these issues easily because of its tamper-proof and secure nature. While providers such as Amazon for Alexa devices and others have overcome this to a certain extent, they can still use the decentralized nature of blockchains to further the cause. Similar to what Android did for the smartphone market, blockchain can revolutionize IoT." said Dev Sharma, CEO and Founder of Blockwiz, a global crypto marketing agency.
IOTA and its Tangle network aim to fulfill this gap in the market. Internet of Things (IoT) differs from most blockchains in crucial ways which makes them unusable for it. IoT can work on a system that supports multiple chains and nodes to connect multiple devices to the system. Conventional blockchains are based on a single-chain connecting and recording all activities to it. Also, as the number of activities (transactions) and the number of branches increase, the speed of transactions decreases and the cost per transaction increases. IoT requires a system that can do the opposite of this.
"The Tangle network is built on the principles of IoT and blockchain technology. As the branches increase, their speed increases while the cost remains negligible. Such a system can greatly increase the applicability and security of IoT activities. Also, being a publically available system, it can be used by developers for a wide range of applications at a very low cost. Being decentralized, it can be used by everyone throughout the globe. This is the heart and core of blockchain technology." added Mr. Sharma of the Canada-based agency.
One of the most important advantages of using Blockchain technology for IoT is the secure accounting of all activities. This can be used to investigate any IoT system for tempering and misuse. This may not be possible with devices like Google Home, Alexa, and other systems since their data storage is centralized and inaccessible to users without legal intervention.
While many of us consider IoT devices being used in homes to control connected machines throughout our homes, the application of this tech is much more vast. Self-driving cars, traffic control, global supply chains, self-servicing machines, etc can all use IoT-like systems to enhance and automate our processes. However, the most important impact of the system is on the environment. Using lesser resources is the reason why such a system can have negligible transaction fees/costs which also points to savings on the environmental front.
The power of IoT with blockchain technology has the potential to automate large and complicated systems with low resource costs. We have all heard of the concept of smart cities, IoT is among the major technology that is used to define it. These concepts can easily become reality through a public blockchain system for IoT. Our world is changing continuously through technologies and the hope is that we can change it for the better, for us, and for the environment we live in.

12 Days of Crypto: Playbetr Announces a Crypto Africa Giveaway – Here's How to Take Part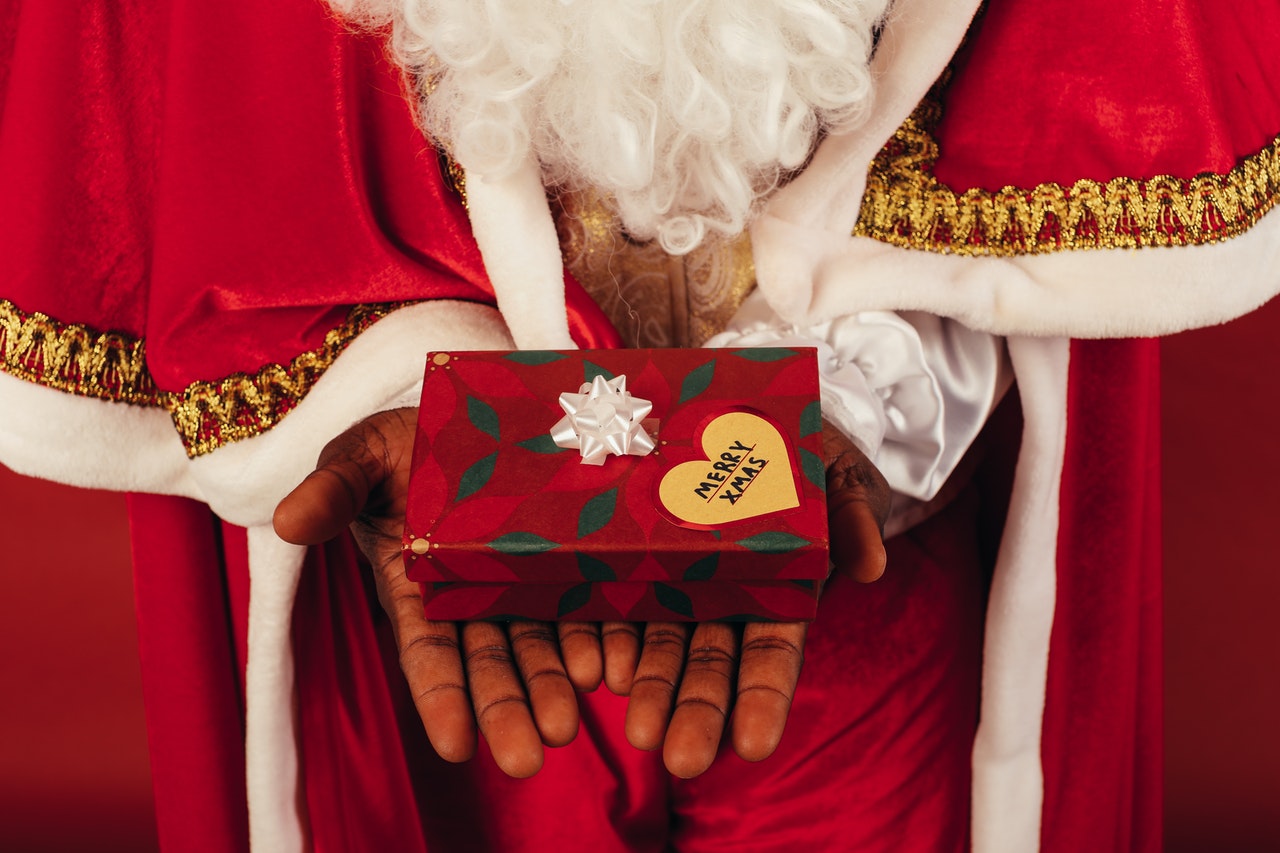 Crypto betting platform Playbetr has announced the official launch of its Playbetr Africa Giveaway. The giveaway, according to Playbetr is designed for a specific category of users Premised on a long-standing tradition of "12 days of Christmas". 
Ho-ho-ho, Santa Claus and Playbetr are already on their way to their best users with gifts! Playbetr, with the help of Santa Claus, is announcing a big contest for its African community! Each of them is designed for a specific category of users.
In this article, we will tell you about the "12 Days of Crypto" Giveaway.
Premised on a long-standing tradition "12 days of Christmas". Santa Claus in partnership with Playbetr will be rewarding its growing family in Africa. 
How to Participate & Eligibility
You stand a chance of winning by taking part in any of the following activities.
Set up a

Playbetr

account.

Place a bet on our platform.

Show your support on our Facebook and Twitter pages.

Share your affiliate links with your friends.

Tag them under our posts on Social Media.

A random like, retweet, placed a bet, or comment under our post – all of these take part in this draw and help you win a prize. So, don't waste your time and go get your reward.
The competition has a reward system. Each winner gets $10 in crypto in your Playbetr wallet. 
There will be 103 winners in total. The giveaway ends on January 2, 2022. Follow the hashtag across all socials for more details #PlaybetrAfrica.
Don't waste your time and go get your reward. Good luck, have a great holiday, and bet on Playbetr!

Disclaimer: This is a sponsored post. Readers should do their own due diligence before taking any actions related to any company, product, or service mentioned in this article. BitcoinAfrica.io is not responsible, directly or indirectly, for any loss or damage caused by or in connection with the use of or reliance on any content, product, or service mentioned in this post. 

5 Clues About the Identity of Satoshi Nakamoto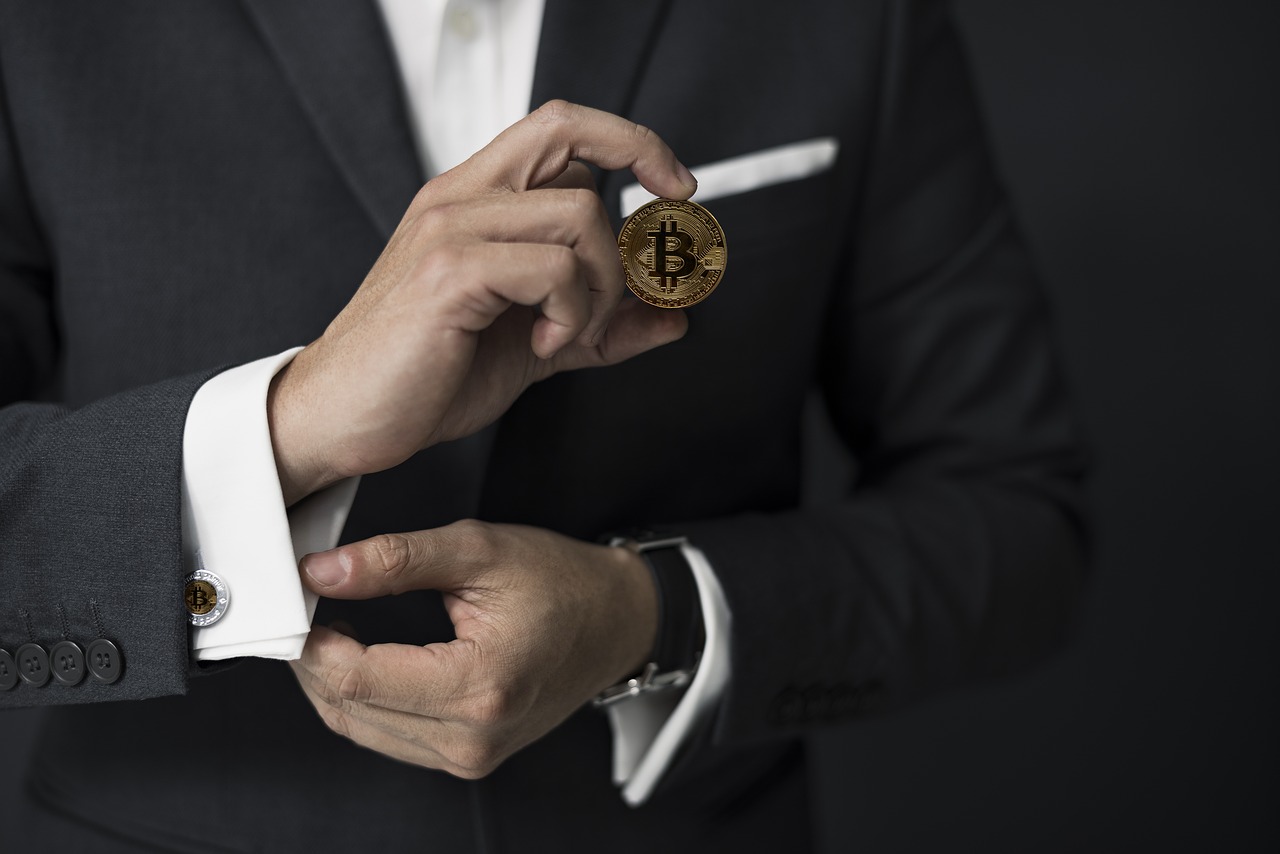 Ever since the launch of Bitcoin 12 years ago, the cryptocurrency community has been desperately trying to work out the real identity of purported creator Satoshi Nakamoto. Writing in an online blog, Nakamoto claimed that he was a 37-year-old man living in Japan, but his impeccable command of the English language, alongside the timestamps connected to his posts, make that outcome an unlikely one.
Instead, Bitcoin enthusiasts have been seizing upon every morsel of information about Nakamoto to try and determine who he, she or they might be. Thankfully, the elusive individual did leave an extensive catalogue of messages and posts, alongside the famous whitepaper in 2008, which give a variety of clues as to their true identity. Here are a handful of the most important – can you use them to crack the case?
Background
Perhaps the starting point for trying to ascertain the identity of Nakamoto should concentrate on his credentials. In the aforementioned whitepaper, Nakamoto displayed an intimate knowledge of both cryptography and financial markets, marking him out as someone who has likely studied one or both. This scholarly background narrows down the field of candidates and suggests that the creator of Bitcoin has both academic and practical experience in these fields.
London Times
The very first 50 bitcoins brought into existence are now known as the "genesis block". Mined by Nakamoto himself, they contained a line of text embedded into their code which read "The Times 03/Jan/2009 Chancellor on brink of second bailout for banks." The cryptic message is in fact the headline of a London Times article which criticized the government for its failure to protect the UK economy. The reference suggests that Nakamoto lives or works in the UK.
Britishisms
The idea that Nakamoto either is British or has lived in the British Isles for an extended period of time is backed up by the language used in his emails, posts and documents. For example, he not only prefers to use British English (such as "favour") instead of American English ("favor"), but he also uses colloquial terms from the UK like "bloody hard" and "flat" instead of "apartment". This has prompted many people to believe that he is, in fact, a British citizen.
Timestamps
Another signpost that Nakamoto might reside in Britain is the times of his internet activity. Analysis of his bitcoin forum posts reveals that he would rarely (if ever) send messages between the hours of 5am and 11am Greenwich Mean Time. What's more, the pattern holds true for weekends as well as weekdays, suggesting that it was more tied to his sleep cycle than his work. For many, it's the final clue that clinches the geographical location of Nakamoto.
Connectivity issues
Although Nakamoto refrained from giving away any personal information from himself, he did admit in one email to Hal Finney in 2008 that he was suffering from connectivity issues and would not be able to receive any correspondence from him at that time. This suggests that he was, at least temporarily, housed at a remote location. Some theorists have speculated that this could be Nakamoto's way of throwing others off the scent, while others believe he is actually Finney himself, though it remains unclear if either hypothesis is accurate.
After his farewell message to the Bitcoin community in 2011, Nakamoto has never been heard from again – and we might never learn his identity. But for insightful commentary on who the mystery man might be, check out the list of possible candidates at https://bitcasino.io/blog/cryptocurrency/the-bitcoin-maker.