How Bitcoin Mining Can Financially Empower Africans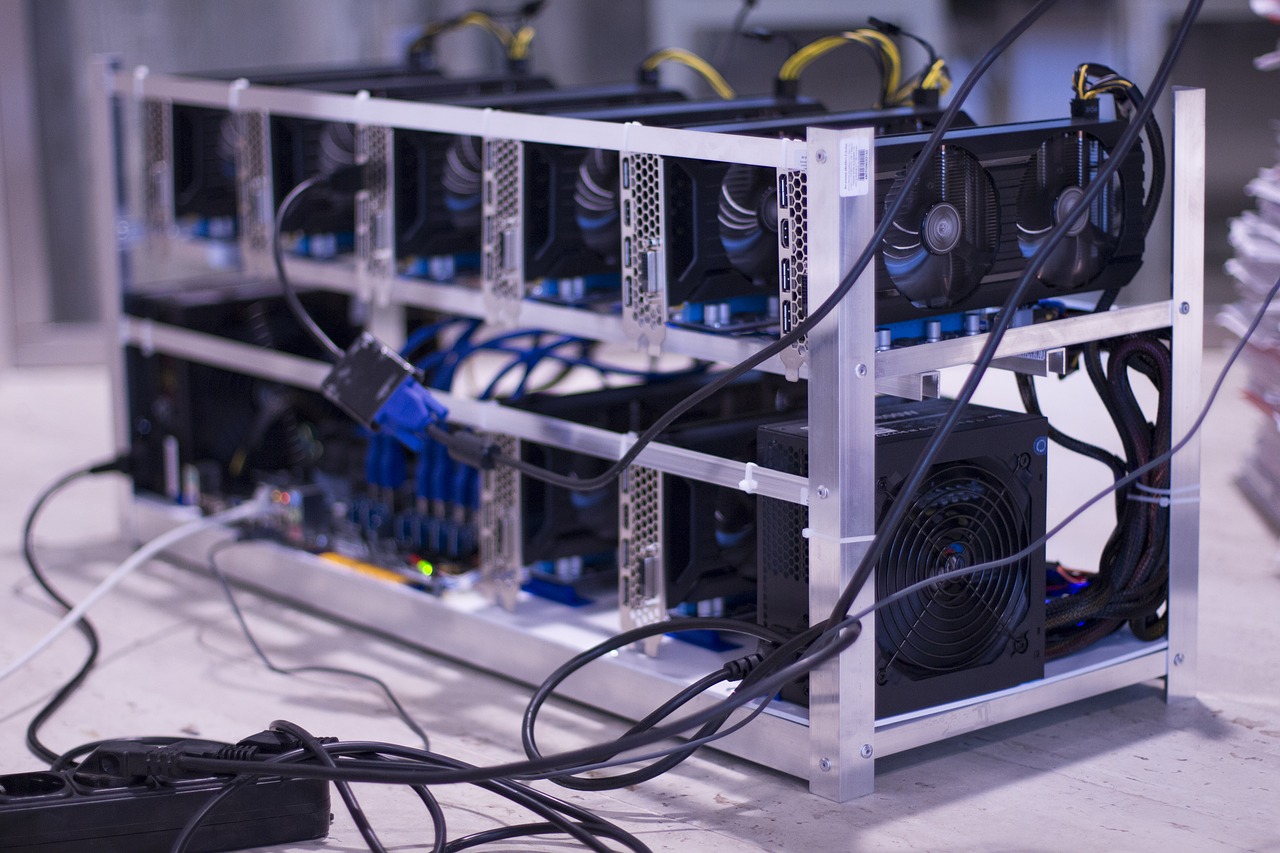 Bitcoin mining is the process where participants in the bitcoin network (called miners) contribute their computing power to verify and process transactions on the blockchain and are, in turn, rewarded in new bitcoins.
With fiat currencies, money is printed and distributed by a central bank. However, bitcoin does not have a central authority and new bitcoins are formed when miners solve complex algorithms making it a revolutionary way of issuing currency and incentivising people to help maintain the network.
Bitcoin mining has the potential to financially empower Africans as is evident from the story of Kenyan bitcoin miner, Eugene Mutai.
Kenyan Uses Bitcoin Mining to Improve his Financial Fortunes
Eugene Mutai's journey offers a unique perspective on how bitcoin mining can be lucrative for Africans. If you were to walk into his apartment you would notice the phalanx of fans that are cooling his computers that are programmed to mine digital currencies each day without pause. He has relinquished a significant portion of his apartment for his cryptocurrency mining hardware. What makes Mutai's case unusual is the fact that he is a high-school graduate with no formal training as a programmer or coder.
Even more interesting is until last year Eugene had not heard of bitcoin and cryptocurrencies. However, he was interested in technology and decided to borrow a friend's Nokia Symbian S40, a non-smartphone that could download apps. During his free time away from agricultural labour and ferrying passengers on his motorcycle he taught himself the basics of HTML and CSS coding.
Unsatisfied with the meagre earnings from his odd jobs in the village and looking to improve the quality of his life, he decided to move to his uncle's place in Nairobi. Fortunate for Mutai his uncle had a desktop computer and a Wi-Fi connection. The next four months would find him glued to the computer mastering the mysteries of code making his uncle concerned and at some point took away the computer.
Eventually, the learning paid off and he was able to land a job as a programmer. Soon he would become a tech consultant for a local startup incubator iHub and also work with the Nairobi County government. In the 2016 Git Awards, he was ranked as Kenya's top software developer based on data from GitHub, a platform where coders store and share their work.
How can Bitcoin Mining be Rewarding for Africans?
Mutai's mining runs six 1080 Ti graphics cards. The rig issues digital coins in the form of Zcash and LBRY credits. He plans to expand the mining operation by incorporating two more GPUs. However, for this to happen, he will need to upgrade the power supply to his apartment, which currently costs him $200 a month – far higher than that of average Nairobi households.
Bitcoin mining is essentially the process of adding transaction records onto the bitcoin blockchain.  Bitcoin nodes serve to validate transactions and thus eliminate the possibility of double spending.
For an individual block to be considered valid it must have a proof of work. The proof of work is verified by participating bitcoin nodes each time a block is received. Bitcoin utilises the hashcash proof of work function. Mining allows the bitcoin nodes to reach a secure-tamper resistant consensus and new bitcoins into the system. Miners are rewarded by being paid any transaction fees and a 'subsidy' for newly issued bitcoins.
Cryptocurrency as a Wealth Distribution Vehicle
Presently, Mutai works for Andela which focuses on training coders and engineers in Africa and linking them with opportunities in businesses. While Mutai has made the leap from an underprivileged background to the middle class, his sights are now set on further wealth augmentation through cryptocurrencies, which he can trade for fiat currencies or hold as an investment.
For Mutai cryptocurrencies are able to give ordinary people like him a level playing field in the global markets. In a Bloomberg interview, Mutai stated,
"The entire ecosystem could be the biggest wealth-distribution system ever [….] big players can't deny anyone from participating in the financial system."
Mutai's entry into cryptocurrency mining could not have come at a more opportune time. The market capitalisation of the cryptocurrency market has increased exponentially from $17 billion at the beginning of the year to about $190 billion currently. The value of bitcoin has also increased six times over this year and by the time of writing this article, was trading at $6,200. Bitcoin is especially attractive in jurisdictions where they are capital restrictions, inflation and low access to financial services. A prime example would be Zimbabwe where a cash shortage has driven bitcoin prices beyond the global average, to over $12,000 at the local exchange as people rush to protect their savings.
Mutai views digital currencies as the better alternative to local fiat currencies that are prone to political shocks, something to note in Kenya, where the country has had two elections in three months that have negatively impacted businesses, amidst controversy over who is the rightful leader. In addition to being a cryptocurrency miner, Mutai is also taking time to research on ICO projects that are promising as he continues to grow his investment portfolio.
Bitcoin Remittance Startup BitPesa Launches in Ghana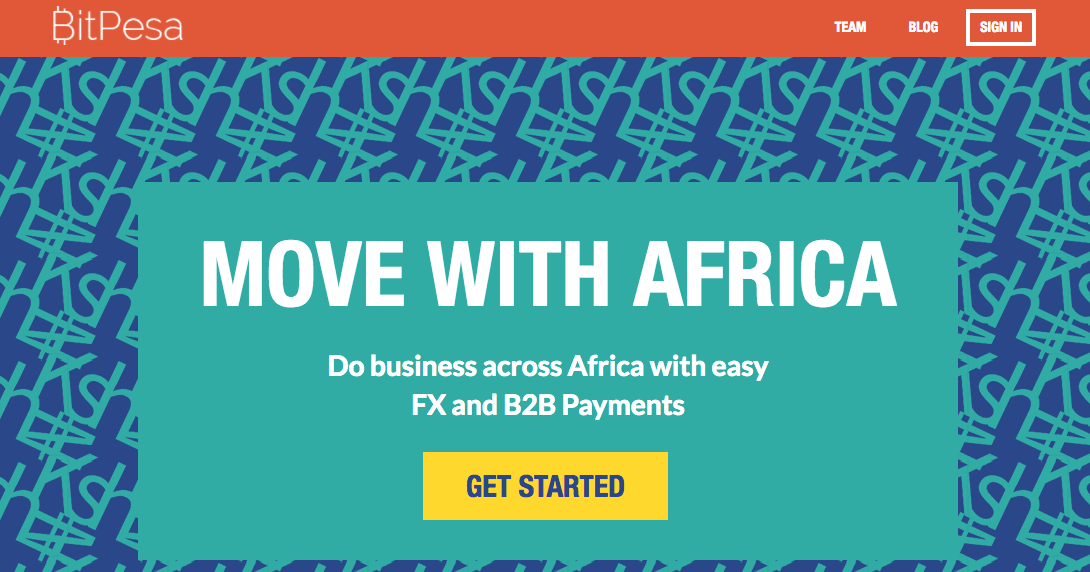 Nairobi-based bitcoin remittance startup BitPesa has launched in Ghana to continue the growth of its footprint in the West African region. The platform will enable Ghanaians to make low-cost global payments using their local currency, the Cedi.
BitPesa's services will make it easier for Ghanaians to make GHS payments that will settle in more than ten currencies, including NGN, UGX, and ZAR. This move shows the company's dedication "to facilitating intra-Africa trade by increasing the ease and speed of doing business in Ghana".
Launched in Nairobi, Kenya in 2013, BitPesa, is a digital payment and foreign exchange platform that utilises the Bitcoin blockchain to boost the speed of business payments while lowering the transfer cost to and from frontier markets. With its best-in-class products and customer service, BitPesa seeks to significantly reduce the cost of payments from Ghana to other markets such as Nigeria, where it already has operations. Ghana was BitPesa's "natural choice for expansion" since it is the second largest economy in the West African region after Nigeria.
BitPesa's CEO, Elizabeth Rossiello, said in a company press release:
"We are constantly looking for ways to promote intra-African trade, so we're very excited about our services in Ghana."
"Ghanaians should be allowed to make global payments using their own currency and we are excited to facilitate this. We will continue to improve service offerings, compliance, and value for our new Ghanaian customers," she added.
BitPesa's platform makes it possible for businesses to make payments in multiple currencies and has operations in Kenya, Nigeria, Uganda, Senegal, DRC, the UK and Europe. Following the launch, Ghanaian customers will be able to buy and sell bitcoin on the online platform with businesses being able to make payments intra-Africa to Ghanaian mobile accounts. Currently, BitPesa is connected to two mobile networks in Ghana with more services expected to come with time.
The move comes weeks after BitPesa made its acquisition of TransferZero, a leading Madrid-based digital payments company, expanding its footprint in the Caribbean and Latin America markets.
Father Defends Son Against Fraud Allegations by Claiming Bitcoin Hack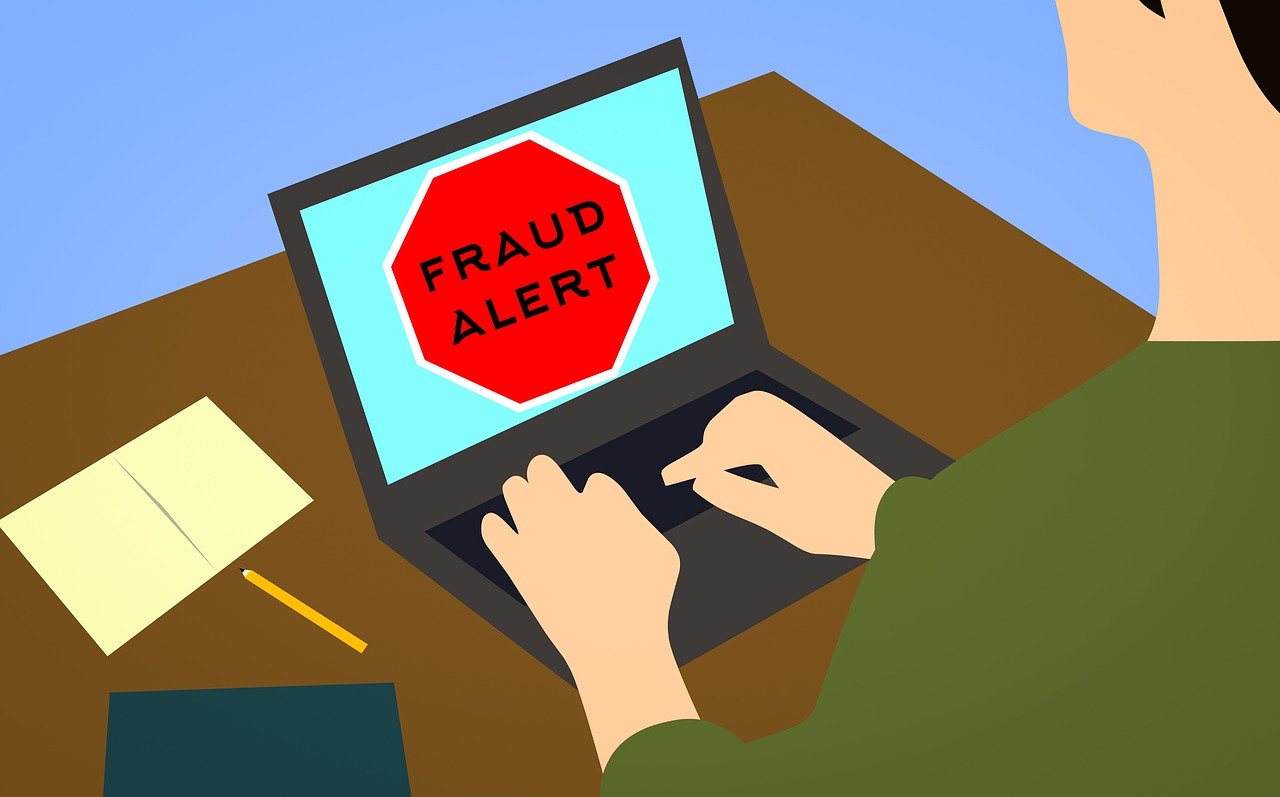 A South African court is handling a fraud case where a farm owner's son is being accused of misappropriating investor funds and thereafter fleeing abroad. Speaking before the Pretorian High Court the desperate father insisted his son should not be held responsible for the loss of R1.3 billion of his investor's money and instead blamed hackers.
Alleged Theft of Bitcoin Funds
The son, A'ri'El Willem Theron, reportedly began his alleged pyramid-like investment scheme in 2015, going by the name Love and Let's Live (LLL).  Following a warning from the Financial Services Board stating he was not a licensed financial services provider and subsequent freezing of his accounts, investors funds were moved to Panama. However, when investors demanded refunds Theron Jr. told them the money had been used to buy bitcoin, which had then been stolen from storage by a hacker.
He even went ahead to tell them he had left the country seeking to start fresh and that he was sorry about the situation. The trading scheme was wound up last month with the company's liquidators applying for the liquidation of Ruby Success, a farm owned by his father. Liquidators have argued R41 of the money out of which Theron Jr. managed to defraud investors was used to purchase the farm for his father, Andre Theron.
Only last week, Andre Theron unsuccessfully tried to convince the court not to liquidate his company Ruby Success Inc., which owns the R57 million farm in Mpumalanga. The court gave him a respite until April 5, 2018, where he should provide reasons why the company should not be liquidated.
Prelevance of Bitcoin Scams in South Africa
Interestingly, reports surfaced a few weeks ago of several South Africans having been conned after investing in a suspected bitcoin Ponzi scheme. Many investors had invested anywhere between R16,000 and R1.4 million worth of bitcoin with BTC Global and had received inconsistent payouts until mid-February when they stopped entirely. While the firm has denied any wrongdoing the architect behind the scheme has since gone underground and is being pursued by authorities.
For the case of Theron Jr., his father asserts that his son took precautions and stored more than double of his investors' funds offshore to cover investments. He also said his son used the funds to buy bitcoin since after the closure of his accounts it was the only viable way to pay investors. He denied any of the proceeds of the scheme had been used to purchase the farm or he and his son were fraudsters, alleging Theron Jr. had lost R700 million of his own money in the scheme. Meanwhile, prosecutors are following up on leads gained from the father's testimony when he let it slip his son may be hiding in Ireland and hope to apprehend him soon.
It has become common practice among bitcoin-related Ponzi schemes to claim that they were hacked when they disappear with investors' funds, which puts Andre Theron's statement that his son's funds digital currency holdings were hacked and stolen into question.
Cryptocurrency Market Analysis March 16, 2018 – HODL: Friend or Foe?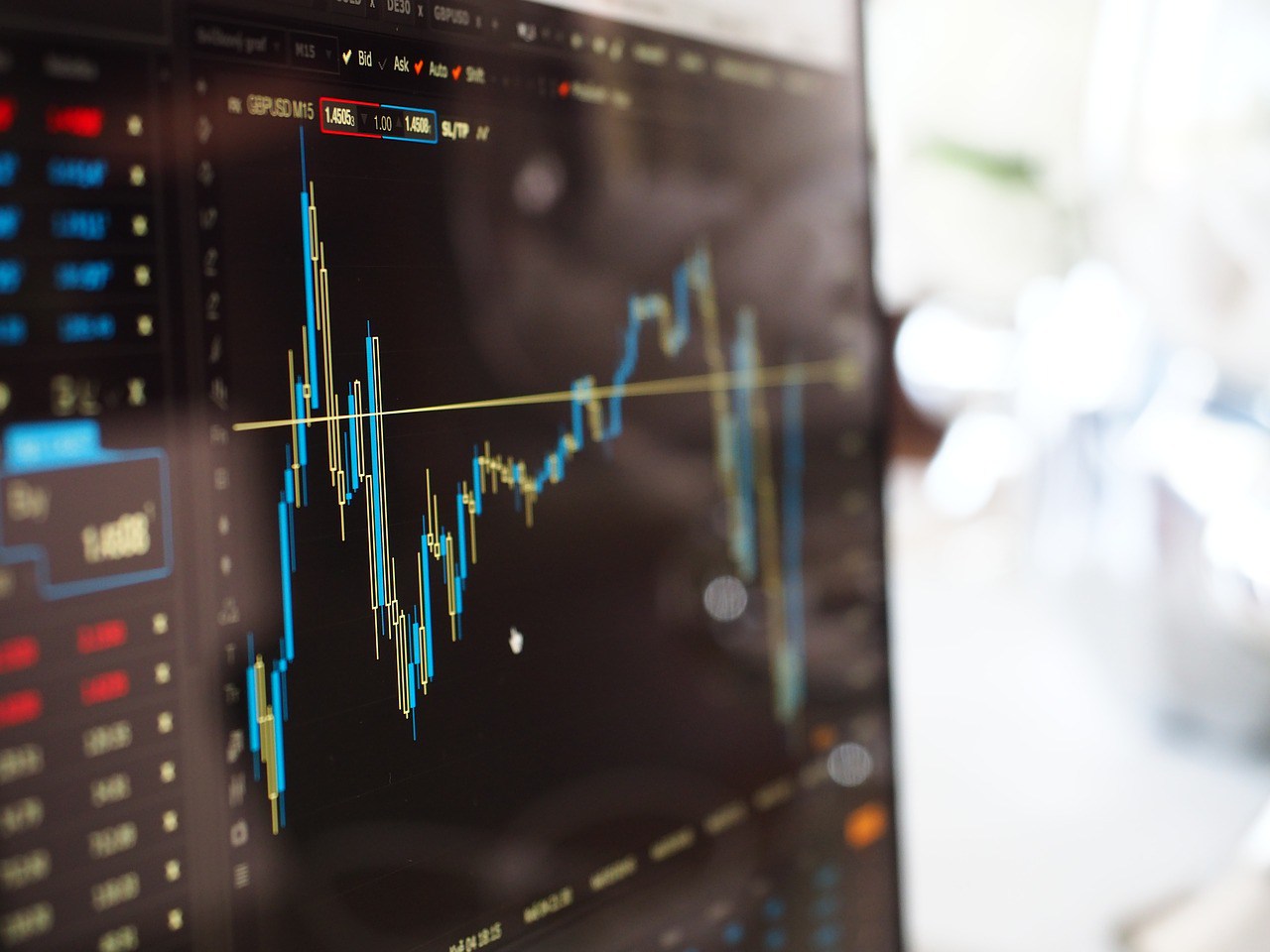 The 'HODL' strategy that everyone has been talking about during the beginning of the cryptocurrency market fall, is now fading away. Regulations, rumours, and ad banning by Google and Facebook managed to crumble investors' trust in this market. Having said that, the blockchain has gained a lot of popularity all around the world. We still believe that even after a big tumble, as this one, cryptocurrency values will come back skyrocketing again, aiming for at least one trillion in total market value by the end of this year.
Price Analysis
Bitcoin (BTC)
In our previous analysis, we were expecting for the price to move sideways and even drop again to retest the local support from $9,000. The price did move in a sideways direction and this week broke below to retest a strong support at $7,500.
Currently, the candlestick patterns emerged above the mentioned support are indicating a low bullish signal, which can get stronger if this week will close back above $9,000. Otherwise, we could see a continuation of the down move, slowly heading for the key level support from $6,000.
Ethereum (ETH)
Ether proved itself stronger at the beginning of the week, but it was also pulled into the whirlpool in which the entire market entered at the end of last year. As we expected, bulls could not breach above the latest highs, at the end of February, and currently is trading in a key support area, right above the $600 level.
For the moment bulls seem to have balanced the power and the drop could see a short break around these levels. A strong move upwards is highly unlikely in the following week, and prices could see some stability below $800.
Ripple (XRP)
The Ripple company has been very active in the media lately promoting new partnerships for their services, but the XRP continued the down move alongside the other cryptocurrencies.
Currently, the price action shows a slowdown of the drop at the key support area around $0.70. This drop just builds up a stronger accumulation area. Even though the bears' pressure has yet to dissipate, the wheel might soon turn in the favour of the bulls.
This cryptocurrency market analysis is being presented by Buroka Tech. Buroka Tech is cryptocurrency-focused technology provider for financial institutions.