How Crypto-Anarchy Can Help You To Reclaim Your Privacy, Personal Liberty, and Financial Sovereignty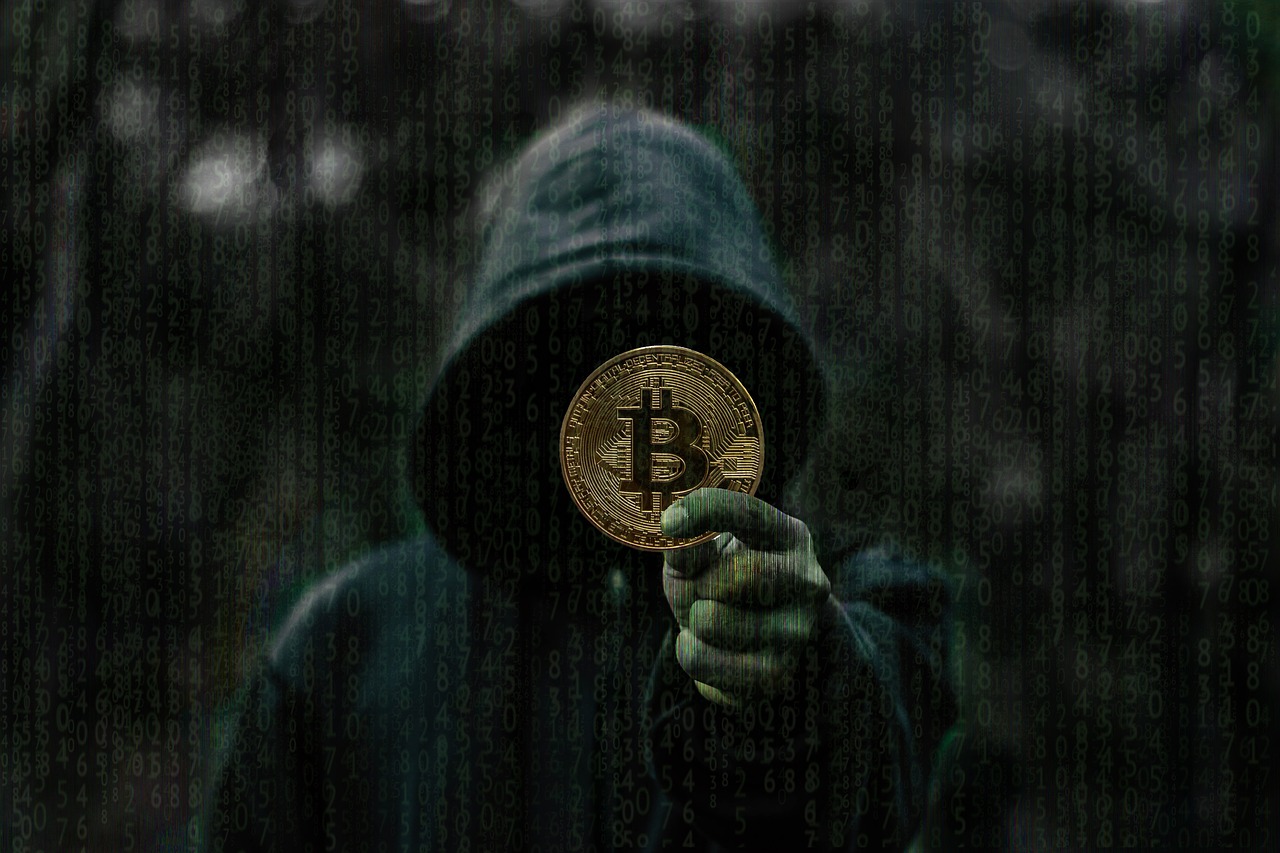 Crypto-anarchy may be a scary sounding term for some. However, the only people who should be afraid of crypto-anarchists are authorities who actively seek to limit the freedom of individuals.
In this article, you will be introduced to what crypto-anarchy is and why the tools and technologies that crypto-anarchists use are more important today than ever before.
What is Crypto-Anarchy?
Crypto-anarchy is the cyberspatial realization of anarchism. Crypto-anarchists are people who deploy cryptographic software and privacy-enhancing technology to evade persecution from the state while perpetuating their privacy and financial sovereignty, and political freedom. 
Crypto-anarchy was born out of the Cypherpunk movement, which started in the late 1980s. The Cypherpunk movement started in San Francisco and included figures such as BitTorrent's Bram Cohen, Blockstream's Adam Back, Wikileaks' Julian Assange, Blockstream's Adam Back, Zcash's Zooko Wilcox-O'Hearn, and early-stage Bitcoin developer Hal Finney. 
Crypto-anarchy was first publicly propagated through the Crypto-Anarchist Manifesto, which was published by Timothy C. May in 1992.
In the manifesto, May wrote:
"Computer technology is on the verge of providing the ability for individuals and groups to communicate and interact with each other in a totally anonymous manner. Two persons may exchange messages, conduct business, and negotiate electronic contracts without ever knowing the True Name, or legal identity, of the other. Interactions over networks will be untraceable, via extensive re-routing of encrypted packets and tamper-proof boxes which implement cryptographic protocols with nearly perfect assurance against any tampering. Reputations will be of central importance, far more important in dealings than even the credit ratings of today. These developments will alter completely the nature of government regulation, the ability to tax and control economic interactions, the ability to keep information secret, and will even alter the nature of trust and reputation.
The State will of course try to slow or halt the spread of this technology, citing national security concerns, use of the technology by drug dealers and tax evaders, and fears of societal disintegration. Many of these concerns will be valid; crypto anarchy will allow national secrets to be traded freely and will allow illicit and stolen materials to be traded. An anonymous computerized market will even make possible abhorrent markets for assassinations and extortion. Various criminal and foreign elements will be active users of CryptoNet. But this will not halt the spread of crypto anarchy."
It turns out, May was right with his predictions.
What Crypto-Anarchy Can Teach You About Privacy, Liberty, and Financial Sovereignty
As we know from Edwards Snowden's NSA revelations, Facebook's misuse of personal user data, and Amazon Alexa's recording of its users, we are losing our privacy more and more every day. While some argue (with some merit) that we are simply handing it over by sharing too much (easily harvestable) information on social media, intelligence agencies have been spying on citizens and their entire digital lives for decades.
This is something that has always been going on but has only recently been made public when Edward Snowden blew the whistle on the NSA's global spying program. But despite the public outcry, these spying programs are still being sanctioned by our elected leaders today.
This bleak reality suggests that if you want privacy in this increasingly digitalising society, you need to take matters into your own hands. That is where crypto-anarchy comes into play.
Since crypto-anarchists do not want government agencies or anyone else for that matter, knowing what they are up to they utilise privacy-enhancing technologies to communicate, peer-to-peer networks to engage in commerce and cryptocurrencies to transact.
To surf the web without being tracked, they use the Tor browser. Tor disguises your identity by moving your Internet traffic across different Tor servers so that it cannot be traced back to your IP address location.
To communicate via email, PGP encrypted email services such as Proton Mail are used. Unlike Gmail, Proton does not read your emails. They are end-to-end encrypted, which makes it de facto impossible.
For messaging on the go, encrypted mobile messaging services such as Signal are preferred over Facebook-owned WhatsApp.
To make payments online – you guessed it – crypto-anarchists use decentralised digital currencies such as bitcoin (BTC) and even more so, anonymous cryptocurrencies such as Monero (XMR) and PIVX (PIVX).
These are just a few of the most common tools that cypherpunks and crypto-anarchists use to protect their privacy and to preserve their financial sovereignty.
Why You Should Take Crypto-Anarchists Serious
Now you may be saying to yourself: "Why should I care about crypto-anarchy? This is total over-kill. I don't engage in political activism nor am I a target for the state." While this may be true, do not forget that history has shown us how easily the tide can turn and individual liberties can be limited.
Not only has The Patriot Act in the U.S. shown us how willing governments are to spy on its own citizens even if they are not engaged in any criminal activities but the new social credit ranking system that is being implemented in China shows us clearly how our digital data can be harvested and used against us in a heartbeat.
This article is not meant to convince you to "go dark" like you are being chased by the C.I.A. or switch off all your electronic devices and go live in a cabin in the woods so that "the government" cannot get to you.
Instead, the purpose of this piece is to introduce you to the technologies that are being embraced by the crypto-anarchist community that you can utilise to protect your online privacy, reclaim some of your lost liberties and increase your level of financial sovereignty.
Chipper Cash: How to Seamlessly Send and Receive Money Across Africa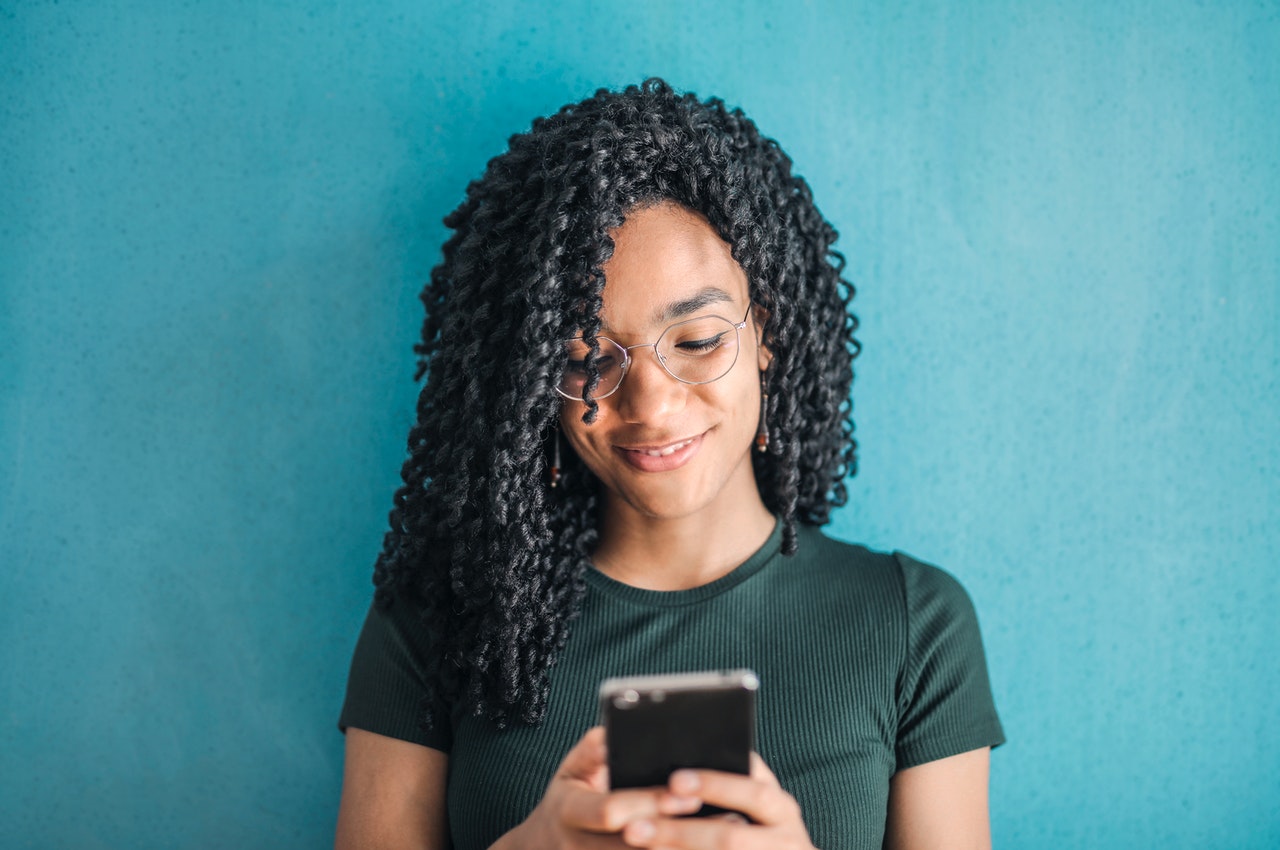 Are you looking for a quick and easy way of sending and receiving money in Africa? In this guide, we will explore how Chipper Cash can enable you to transact comfortably right on your mobile phone.
What is Chipper Cash?
Chipper Cash is a money transfer platform that enables seamless cross-border transactions. The payment service aims to democratise financial services for Africa's unbanked by allowing them to transact through their smartphones.
According to Chipper Cash, the app is the first of its kind to provide instant cross-border mobile money transfers on the continent.
The app allows you to connect one or more mobile wallets, and transfer money to a number of locations. Moreover, all in-country transfers are free, which makes it an inexpensive option for P2P payments. The app is available for Android and iOS devices.
How Does Chipper Cash Work?
To access Chipper Cash, you have to download the app onto your smartphone. You can download the app on the Google Playstore for Android users or from the Apple store if you are on iOS. You will have to register an account before you start transacting on the platform. The platform allows you to register using your email address or phone number.
The verification process is fairly easy. You input personal details including your bio, address, and select the default currency for your account. Interestingly, the app can sync with your device and automatically select your current location as your address, saving you precious seconds inputting the same manually. Finally, registration is complete once you set a four-digit PIN and log into the platform.
Chipper Cash has a simple UI that consists of three main windows; the activity section, the referral section, and the user profile page.
To send money you have to ensure the recipient is a verified user on Chipper. If possible, request their Chipper Cash tag to confirm before sending money. Alternatively, you can scan the QR code of the recipient, if nearby, and send him or her the funds instantly.
How to Send and Receive Money
You can load money from your mobile money account onto your Chipper wallet using the 'Add Cash' functionality at the top of the page. When transferring money from your phone you will receive a request for approval on your phone. Once you approve the prompt the money will be credited in your Chipper wallet. The reverse will happen when you need to transfer money from your Chipper wallet to your mobile money account. To do this, simply tap, the 'Cash out' option in your profile, and a similar process will be initiated.
You can request money from anyone on Chipper by utilising the 'Request' tab on the bottom of the landing page. This is no doubt a good feature when following up on payments or seeking refunds for erroneous transactions. The platform does not charge any fees, even for cross-border transfers. Moreover, Chipper Cash has no minimum balance for sending money and is thus suitable for micro-payments.
According to the platform, there are plans to roll out a Chipper Cash 'escrow' service. Currently, to cancel out a transaction sent to the wrong address you have to request the recipient to reverse the same. However, the recipient has to approve such a request. To avoid such a scenario you are advised to check that you have the correct address before you send money.
While there are no limits to how much you can send per transaction, there are limits to how much you can 'Cash In' and 'Cash Out' on the platform. Furthermore, you can send money to a recipient who is not on the platform. They will receive a text message notifying them of the payment. However, they will still have to download the app to access their funds.
Other Chipper Cash features include:
You can link multiple mobile money accounts
Generous referral program
Pros and Cons of Using Chipper Cash
Pros
Simple UI
Free cross-border transactions
No minimum balance
Discounted airtime purchase
Interoperable – you can connect multiple mobile money accounts
Dedicated customer support team
Cons
Lengthy verification process
Lack of an 'escrow' functionality
The Chipper Cash app is currently available in seven African countries including Ghana, Uganda, Kenya, Tanzania, Rwanda, Nigeria, and South Africa. Moreover, the platform is backed by several prominent VC's and organisations with future plans to expand into new markets.
How to Trade Bitcoin Safely and Securely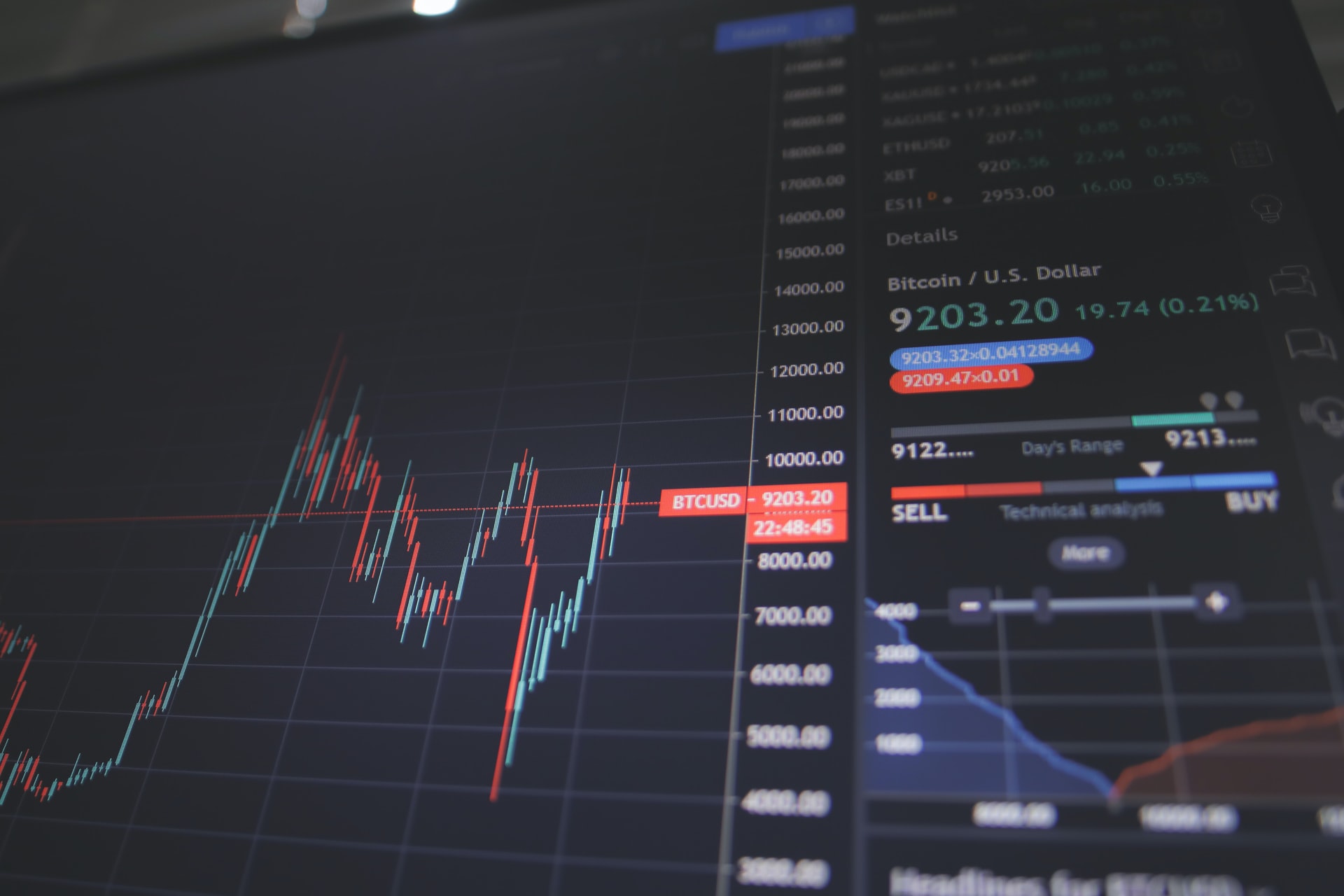 The unfortunate reality is that scammers continue to plague the digital asset markets. Therefore, it is important to learn how you can protect yourself when trading or investing in crypto. To help you achieve this goal, this guide you will explain how to trade bitcoin safely and securely.
How to Trade Bitcoin
You can trade bitcoin on exchanges and peer-to-peer (P2P) marketplaces by buying and selling directly from and to other traders. On the other hand, you can place a buy or sell offer, which will appear in a public listing on the exchange. By doing this, you become a market maker.
Market making is the process of providing liquidity to buyers and sellers on an exchange by placing offers and limit orders. Market makers earn money from the difference at which they sell or buy cryptocurrencies.
For example, you can place sell and buy bitcoin offers on Paxful after creating an account and completing the verification process. When you create an offer, you will set the trade limits and the trade margin. The trade limit means that other traders can only buy from you a minimum of ten US dollars and a maximum of 50 US dollars worth of BTC for example.
Use a Trusted Platform to Trade Bitcoin Safely and Securely
The first step towards trading bitcoin safely and securely is choosing the right platform. A suitable crypto exchange or marketplace should have customer support, it should be transparent, and compliant. Therefore, find out what people are saying about a particular platform, and if it is mostly positive feedback, you can trade on it.
Furthermore, a good platform should comply with any relevant regulations and it should clearly outline terms of service and its privacy, dispute, KYC, and AML policies. Moreover, a good platform is transparent enough to reveal its fees, whether it stores your crypto or not, and what it is responsible for.
For instance, Paxful clearly states in its terms of service that it "does not act as a payment processor." That means that the liability for the entire payment process lies between the buyer and the seller. Additionally, Paxful explains that it does not custody the digital currencies of its users.
Learn the Rules
Before you begin to trade bitcoin, understand the rules of that platform. Learn how the platform works and what you should do in case a problem arises while trading. Moreover, find out what you can and cannot do. The last thing you want is to get blocked from a good platform for breaking the rules.
Besides the policies and terms of service, you can learn a lot from the FAQ section and the blog. Therefore, make sure that you read through them before you begin trading.
Trade Bitcoin with Verified Traders
Another precaution that you should take is trading with verified users only. Most crypto exchanges and marketplaces require their users to verify their identity through a KYC process. This could entail ID, phone, home address, and email verification. Once users submit these details, the platform will determine their authenticity, then either approve or disapprove their applications.
Therefore, ensure that you trade with traders that have fully completed the verification process because it means the platform has approved their authenticity.
Paxful has several verification levels that give users certain trading rights. For example, if you only verify your email address and phone number, you can only carry out trades of up to $1,000 per trade. If you verify your ID, however, the limit per trade increases to $10,000.
Choose Traders with a High Positive Feedback Score
You are most likely to have a smooth trade when transacting with a user that has a high positive feedback score. Also, read the feedback that other traders have written before starting a trade.
A platform like Paxful allows both buyers and sellers to leave feedback after carrying out a trade. As a result, always trade on a platform where you can view the feedback left by other traders.
Use Escrow
Another safety precaution you can take is to trade bitcoin on a platform that offers escrow. The escrow feature protects the buyer by locking the bitcoin as they make the payment.
The Paxful escrow, for instance, locks bitcoin once a user initiates a trade. Paxful keeps the bitcoin locked until the conditions of the transaction are met. If you complete the payment process and the seller fails to release the bitcoin from escrow, you should report the issue immediately to the Paxful customer support.
Do Not Trade Outside the Platform
Never agree to trade outside a platform because the risk of getting scammed will increase. Therefore, if someone asks you to trade outside an exchange or P2P platform, politely decline.
They could offer seemingly logical reasons for their proposal or offer a better deal. However, if the deal is too good to be true, think twice. Users that make such proposals probably do not have the best intentions anyway.
Cancel a Trade if Something Does Not Seem Right
If the above scenario takes place, you should cancel the trade immediately. Also, if the trader is making other proposals instead of carrying out the transaction as expected, cancel the trade instantly. If possible, report the user to save other traders from getting duped or leave negative feedback.
Note, however, that it is not always easy to tell that something is wrong. For that reason, be alert when trading bitcoin and never be desperate.
Ensure That the Trader's Names Match
When making a trade, ask for the user's ID and confirm that the ID name is similar to the bank account name or the online wallet account name.
The process of naming matching will let you know whether you are sending payment to the seller or to someone else. So, if the ID name does not match the PayPal account name, you should cancel the trade .
Trading bitcoin should not scare you. As long as you observe the tips above and refrain from desiring quick and huge returns, you will remain safe.
Aside from trading bitcoin, you can earn digital currency in these other four ways.
How to Earn Digital Currency Online in 2020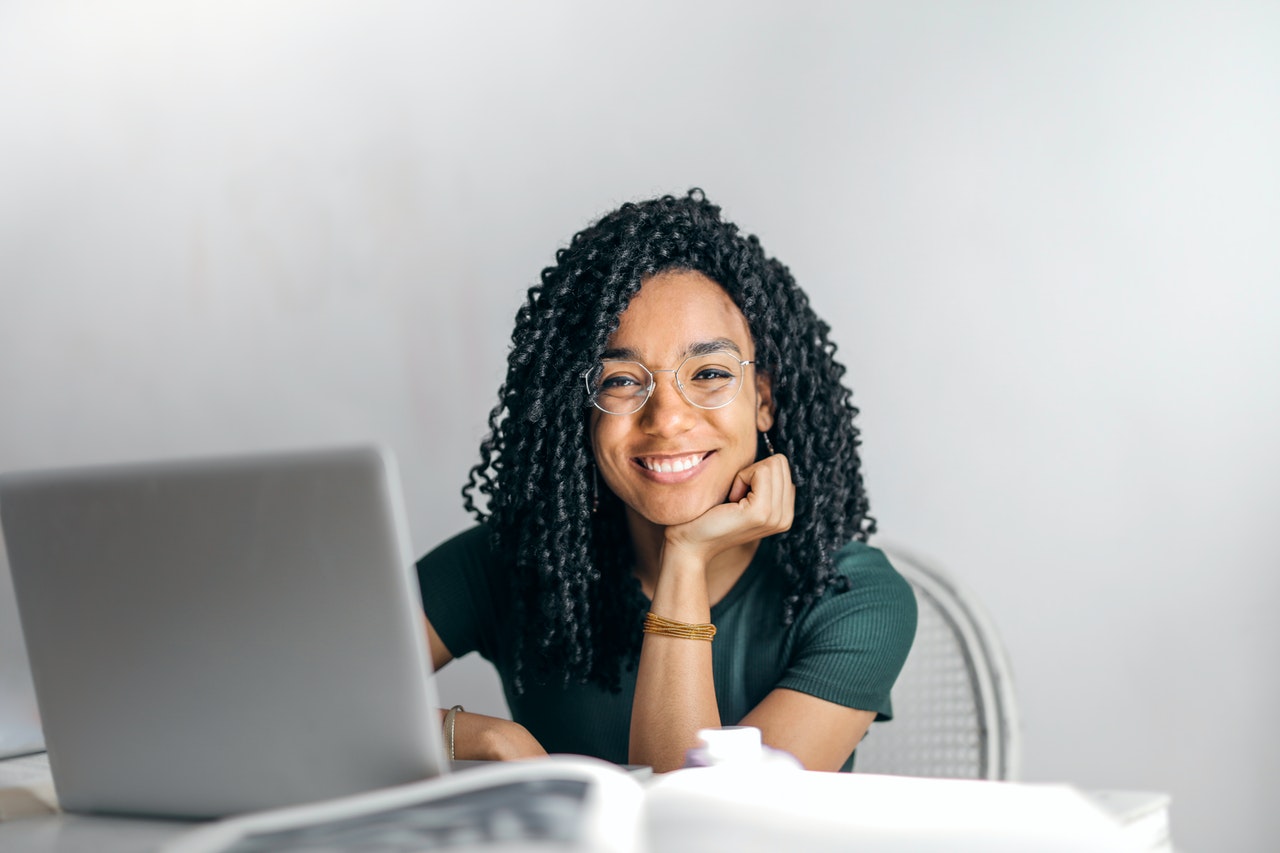 The following is a guide on how to earn digital currency online in 2020. This guide lists five ways.
Earn Digital Currency Online through Trading
You can earn digital currency online through trading on peer-to-peer (P2P) exchanges like Paxful. Trading could mean that you are exchanging one digital currency for another. Instead of getting paid in your local currency for selling bitcoin for a profit, the buyer can pay you in another digital currency like ether.
Trading on P2P exchanges could become a full-time job and earn you a living. On Paxful, for instance, you can post your sale offers and wait for users to buy from you. To increase your sales, you should have good feedback from users you have traded with previously, your selling price should be attractive, and you should have a high trade volume.
Furthermore, you can earn crypto by selling the gift cards you are not using. Some of the gift cards you can sell on Paxful for crypto include iTunes, American Express, Nike, Sephora, and Macy's.
Participating in Affiliate Programs
Affiliate programs are arrangements where individuals earn commissions in crypto for onboarding new users. Such programs are great opportunities to earn extra income, especially if you believe in the company's service or product.
For example, you can earn 50 percent of the escrow fee on Paxful when your friends (tier one affiliates) buy bitcoin on the platform. Additionally, you can earn ten percent of the escrow fee when your friends (tier two affiliates) purchase bitcoin on the P2P exchange.
Paxful pays commissions in bitcoin. Once you have earned at least USD10 in BTC, "you can cash out your earnings into your Paxful wallet anytime."
To become a successful affiliate, you should understand the product or service you are recommending to your friends. Also, it would be best if you are a user of this product or service. People are more likely to try out an exchange, for instance, if you can prove that it is working for you.
Joining the Paxful Ambassador Program
Paxful's ambassador program is suitable for individuals that believe in the P2P exchange and financial freedom. As an ambassador, your job is to tell as many people as you can about Paxful and to help them become users.
The initiative has three levels: peer, ambassador, and associate. Each level has several benefits and specific tasks that individuals should accomplish. For example, you will earn $5 as a peer each time your referrals complete their first trade on Paxful.
Individuals that join this program are eligible for affiliate program earnings. Furthermore, you will be invited to all Paxful events in your region, giving you a chance to increase your crypto knowledge and build your network.
Freelance Writing
Writing for crypto companies is another great way to earn digital currency. You can find freelance writing opportunities with crypto news sites, exchanges, crypto projects, and blockchain companies.
Crypto writing gigs can pay you in cryptocurrencies or company tokens. When it comes to the latter, ensure that you can easily exchange it for major cryptocurrencies before accepting payment.
You can apply for crypto freelance writing opportunities on Crypto Jobs, Cryptocurrency Jobs, Freelancer.com, Crypto Jobs List, Upwork, and Simply Hired.
Becoming a Crypto Social Media Influencer
If you are a crypto enthusiast with a large following on social media, you can advertise crypto products and services in exchange for digital currencies.
When advertising for crypto companies, ensure that you understand their product or service. Alternatively, use the product or service first before recommending it to your audience. To start earning digital currency online as a crypto influencer, you should actively reach out to companies with pitches.
With these five methods of earning digital currency online in 2020, you can start making extra income in the comfort of your home. All you need is a multi-coin wallet, a computer, a smartphone, and an internet connection.
Next, read where to purchase bitcoin in Africa by learning the difference between P2P marketplaces and centralised exchanges.