12 Facts About Bitcoin You Were Probably Not Aware Of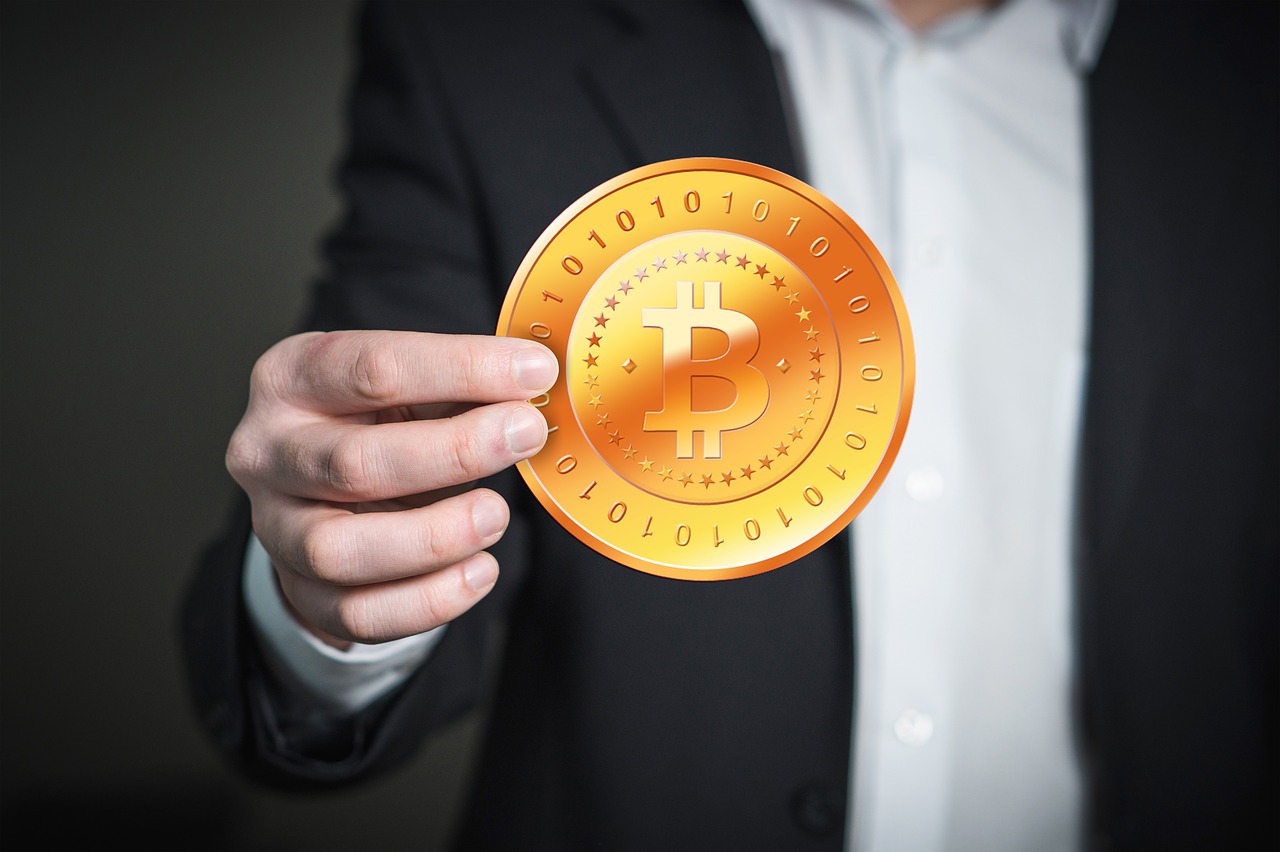 2017 was the year that the digital currency bitcoin officially became mainstream. Thanks to its impressive price rally throughout the year, which was extensively covered by global media, most people will have at least heard of bitcoin at this point in time. However, there are things about bitcoin that not everyone knows about. In this article, you will discover 12 facts about bitcoin that you were probably not aware of.
1. The Inventor of Bitcoin is Unknown
"Satoshi Nakamoto" is the pseudonym that was used by bitcoin's creator(s). The mysterious identity of the bitcoin creator(s) has led to a lot of speculation but no conclusive evidence of the identity has yet been published.
"Satoshi Nakamoto" is currently worth about $13 billion and is a nominee for a Nobel Prize in Economic Sciences. He last made a public post in 2011.
2. No One Actually Controls Bitcoin
Bitcoin is not owned by any government or central bank and thereby gives its users the freedom to be their own bank. However, governments can declare the use of bitcoins illegal like countries such as Ecuador and Bangladesh have done. As a matter of fact, anyone caught using bitcoins in Bangladesh can earn themselves time in prison.
In light of this fact, some countries might ban bitcoin but users can still go about and buy and sell the digital currency regardless as governments cannot stop the decentralised peer-to-peer network that bitcoin is built on.
3. Bitcoin Has a Limited Supply
There can only ever be 21 million bitcoins in circulation thanks to the way that bitcoin has been coded. The 21 million coin limit will be reached at around 2140. Currently, there are around 16,725,000 million bitcoins in circulation.
This limited total supply is one of the reasons why bitcoin has increased in value so much as it is a scarce asset.
4. There are over 20,000 Bitcoin Millionaires
According to Bitcoin Rich List, there are over 20,000 bitcoin millionaires. In fact, some millionaires have turned into billionaires. According to CNBC, Cameron and Tyler Winklevoss have become the first bitcoin billionaires thanks to the recent surge in the bitcoin price.
5. Bitcoin is Actually Highly Transparent
The media often claim that bitcoin is anonymous but that is far from true. Bitcoin transactions can actually be very transparent.
"If I have all my bitcoins in a single address and keep reusing it, everyone I ever interact with can follow everything I do. This makes bitcoin the most transparent money system ever created," said Marco Carnut, founder of CoinWISE, highlighting how transparent the bitcoin system can be when it is being used in a particular way.
6. Supercomputers Have Nothing on The Bitcoin Network
500 supercomputers combined are less powerful than the bitcoin network. Presently, the bitcoin network has a hash rate of over 14,867,776 TH/s, which is way more than the world's most powerful supercomputer.
7. The Bitcoin Network Uses More Energy Than Most African Countries
A report compiled by UK-based energy comparison platform, Power Compare, states that the power consumption from bitcoin mining is currently estimated at over 30 TWh per annum, which is more than that of 159 individual nations in Europe, Africa, and America.
In fact, only Algeria, Egypt and South Africa use up more power than the bitcoin blockchain.
8. Bitcoin Transactions Cannot Be Easily Refunded
Your bitcoin wallet is so precious that if you lose it, you could lose your coins forever (unless you have backed up your wallet!). What's more, bitcoin transactions are non-refundable so if you make a mistake about the amount or the recipient wallet address that money is likely gone forever. Unless, of course, your counterpart is so friendly as to refund you the amount.
9. You Can Live Solely on Bitcoin
Austin Craig and Beccy Bingham created a documentary called "life on bitcoin" to prove the statement: "man can live on bitcoins alone."
The documentary illustrates that a married couple can actually live on bitcoin for 90 days.
10. The FBI Was a Major Bitcoin Holder
The FBI once possessed around 1.5 percent of the world's bitcoins. After shutting down the dark web marketplace Silk Road in 2013, the FBI confiscated 144,000 bitcoins, which were later auctioned. The US government made $48 million from the auction. Unfortunately, its shutdown did not prevent more black markets from cropping up. Google search results depict the existence of a Silk Road 3.1.
11. Several Major Corporations Accept Bitcoin Payments
You can make payments in bitcoins to companies such as Dell, Microsoft, and Overstock. That means that you can pay for laptops, hotels, and throw pillows with bitcoin.
In Africa, there are also several online retailers that have started accepting bitcoin as a payment method.
12. The Early-Bird Advantage
If you had invested $100 worth of bitcoins in 2010, you would be a bitcoin millionaire in 2017. For example, Barry Silbert, the founder of Digital Currency Group, bought 48,000 bitcoins from the Silk Road auction in 2014.
At that time, one bitcoin was worth $350. In 2017, Silbert's investment has increased over 16 times and has made him a very wealthy man.
Coindirect Now Allows You To Buy Cryptocurrencies in South Africa, Nigeria and Kenya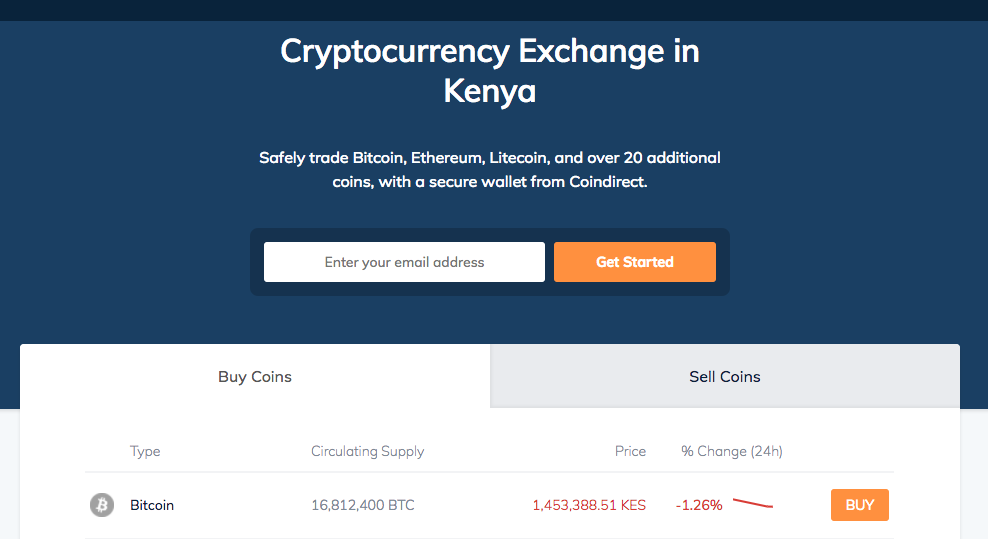 Kenyans, Nigerians and South Africans will now be able to buy and sell cryptocurrencies on Coindirect after the exchange platform announced the launch of their services in the three African countries.
Coindirect is an exchange platform that prides itself on being one of the fastest and easiest ways to trade digital currencies online. The exchange that is now live in Kenya, Nigeria and South Africa, was built to make cryptocurreny trading simple. The platform offers a wide range of local-to-cryptocurrency transactions in its marketplace, with the availability of 25 distinct digital coins. Currently, in its initial launch phase, there will be additional countries where Coindirect.com will be launching in early 2018.
"We are extremely excited to be offering our customers across the globe the ability to buy popular cryptocurrencies such as bitcoin and Ethereum in their local currencies," says Basil Bielich, Coindirect.com Director.
"By simplifying and demystifying the process of purchasing cryptocurrencies, we hope to accelerate their adoption across the globe," he added.
While some exchanges may need cryptocurrency owners to own multiple wallet accounts, Coindirect.com allows users to buy and sell multiple currencies using one wallet account. It provides its users with a secure trading environment coupled with full wallet support and instant transfers. Using local currencies, customers can also purchase altcoins as well as exchange them using different currencies. This has resulted in an increased daily trading volume with users converting between altcoins and bitcoin.
The exchange locks prices at the point of sale thus making transactions instant. While bitcoin purchases might be complex, Coindirect.com's use of the escrow system eliminates the purchase barrier for such digital coins.
Properly Regulated
While the majority of the digital currency trading platforms are unregulated, the case is different with Coindirect.com. Registered with the Isle of Man Financial Services Authority and with offices in both the Isle of Man and London, Coindirect.com is professionally regulated having been founded by a consortium of technology investors based in South Africa and the United Kingdom.
With bitcoin having gone mainstream in 2017 and raising a global interest on digital currencies leading to rapid adoption of cryptocurrencies, there is need to have regulated exchanges that can reduce fraud and theft risk as well as loss of trade.
Commenting from the E-Business Innovation at Isle of Man Government, the Head of Operations, Brian Donegan said: "The arrival of Coindirect.com on the Island is a further example of how our digital economy value proposition and quality regulatory framework continues to attract digital currency exchange companies of the highest caliber."
Users will also be able to carry out random trades of up to ZAR R15,000 / NGN 400,000 / KES 100,000 without the need to upload their personal identification documents.
With Kenya, Nigeria and South Africa having very active cryptocurrency ecosystems, the move is expected to help in the adoption of digital currencies as well as give users in the named countries alternative options to buy cryptocurrencies.
Australian Company Urges Nigeria To Put Gold Supply Chain on the Blockchain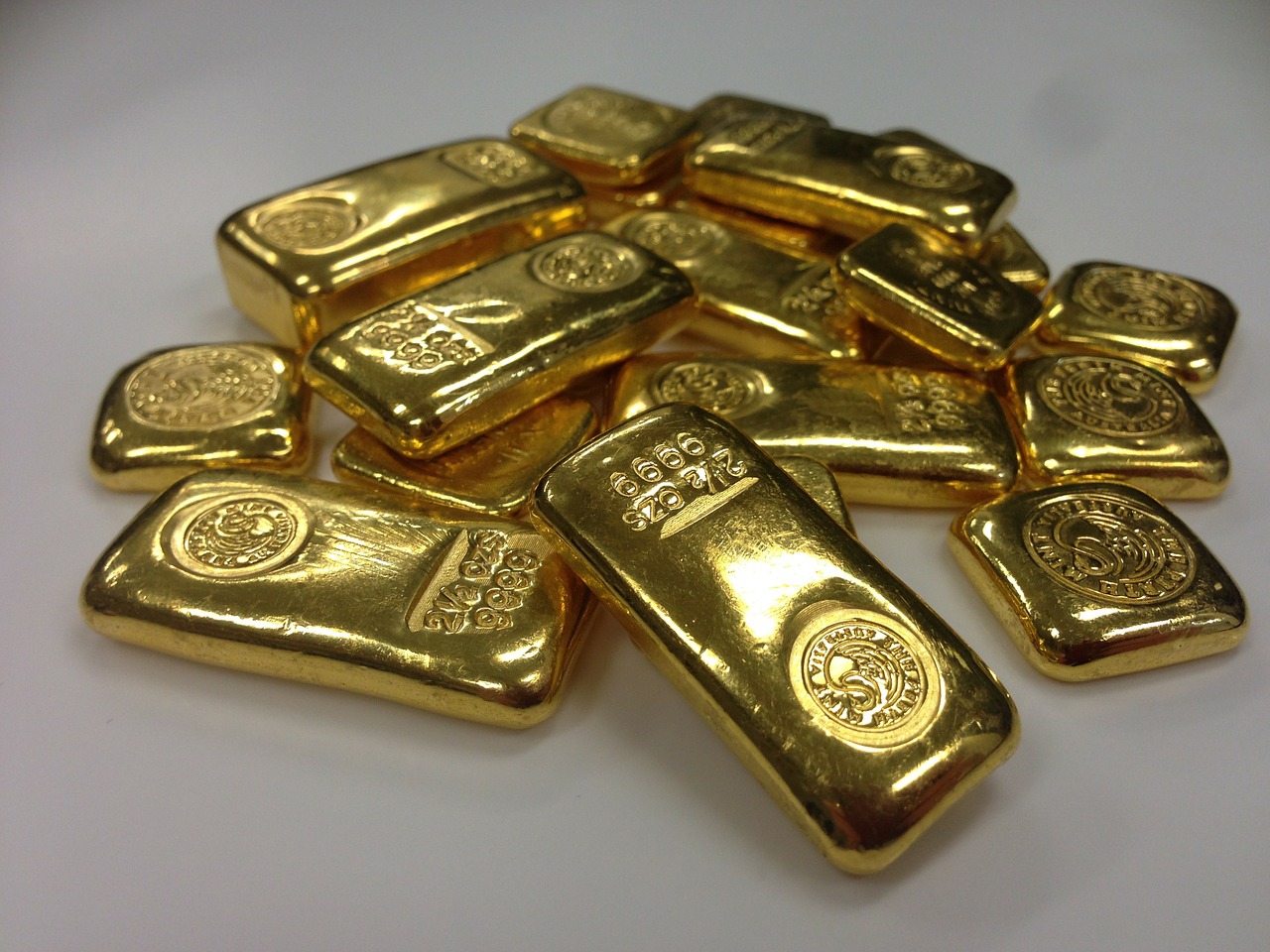 The Australia-based company African Mutual Resources has implored Nigeria to utilise blockchain technology in the gold mining supply chain to enable the West African country to foster its diversification drive and attain a more sustainable economy.
Lee Purves, director of Africa Mutual Resources (AMR), said in an interview with the News Agency of Nigeria (NAN) in Abuja that blockchain technology is a transparent and smart technology that would boost the confidence of both buyers and sellers in the gold business.
"What [blockchain technology] does is that it absorbs data from along a supply line, whether it is gold, digital location or the source and put it in the blockchain. Everybody involved in the chain will see what is there. If I am a gold seller or gold buyer, you don't need to trust me anymore because the trust is in the system. You will see all the documentation. You can see what you have and I will see what you have,'' he stated.
Partnership with the Federal Government of Nigeria
Purves revealed that his company would be willing to collaborate with the Federal Government of Nigeria to implement the blockchain in the gold mining sector. He went on to add that a similar system had already been invented in Israel.
Dr. Ade Kukoyi, Chairman of African Mutual Resources, stressed on the need to have Nigeria utilise the technology as it belongs to part of the global community. He mentioned that research had been done on Nigeria and a lot of revenue was being lost to artisans not working mainstream.
"One thing we observed is that Nigeria government is losing a lot of revenue to activities of those that are in the "shadows'', those not operating in the mainstream."
"One such is in the mining sector and specifically gold. Reportedly, Nigeria is losing as much as 1.4 billion dollars in activities surrounding the illegal gold mining. The blockchain technology is reformatory; it will transform the way business is done and the underline theme of the technology is trust. Distrust activities will be brought to an end through blockchain technology if the Nigeria government will adopt it,'' he remarked.
Furthermore, Mr. Kukoyi said that the company would partner with the Nigerian government to boost the levels of the two gold laboratories to become attractive to the global economy. He expressed his concerns over the fact that the Jos and Kaduna gold laboratories had gotten no recognition from the world market economy.
Meet Africa's Youngest Blockchain Entrepreneur: Token Media's Elisha Owusu Akyaw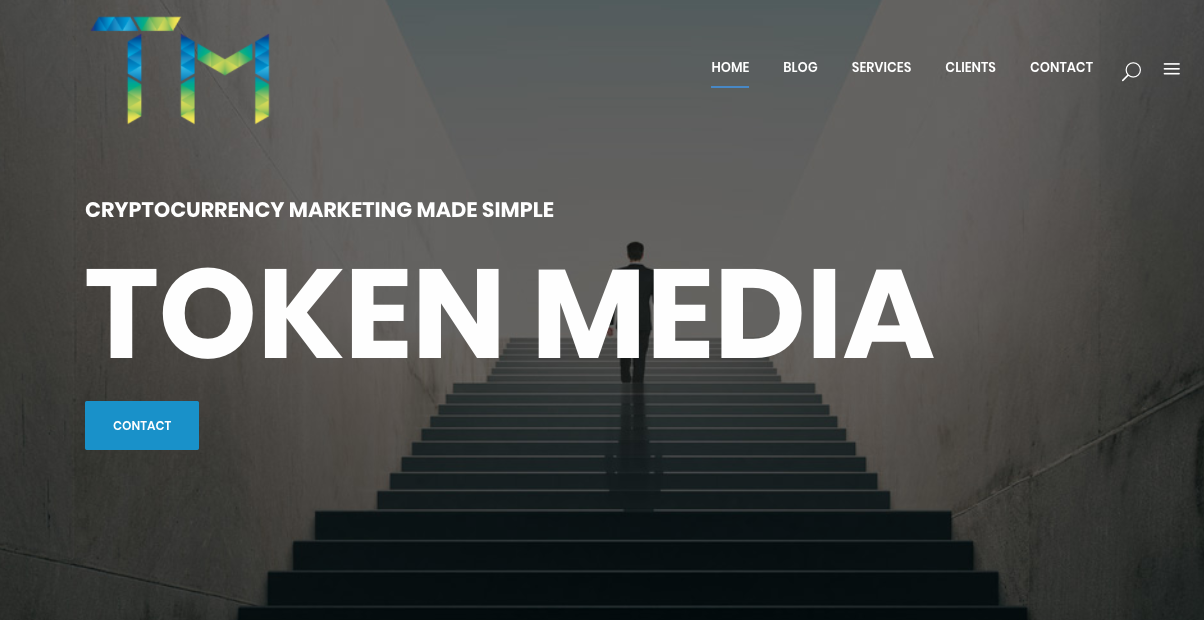 In Africa, the number of entrepreneurs working on cryptocurrency and blockchain businesses is on the rise due to a growing global appetite for blockchain-based solutions and crypto-commerce. An example of this would be the story of Africa's youngest blockchain entrepreneur, Elisha Owusu Akyaw.
Becoming a Blockchain Entrepreneur at a Young Age
Elisha is the founder and CEO of Token Media, a Ghana-based cryptocurrency marketing company. Founded in 2017, the company aims to assist new and existing blockchain projects to reach their target audience using global best practice marketing solutions.
Interestingly, most people would agree that Elisha does not fit the profile of your typical entrepreneur. The 16-year-old is looking to carve his own niche in advertising with a particular focus on blockchain projects, at a time when his peers are mostly concerned with school or other social activities. He first came across cryptocurrencies on TV, fell in love with the technology and decided the opportunities presented in the space were too good to be ignored.
About what developed his interest in cryptocurrencies he mentioned this in an interview with BitcoinAfrica.io,
"I got into the cryptocurrency space after I saw a news item about bitcoin on TV and then decided to check it out. The idea of financial freedom and an entire economy based on the blockchain appealed to my curiosity, which caused me to investigate about bitcoins and cryptocurrencies as a whole. After research, I then looked at how I could apply my skills in the field and later joined the DASH community and started the first DASH commercial blog."
Establishing his Mark on Blockchain Advertising with Token Media
Elisha's foray into digital currencies could not have been at a more opportune time when big players like Goldman Sachs and Google recognise the untapped potential of blockchain technology. Meanwhile, startups are developing other uses for blockchain technology to secure information from tampering and allow users to access the entire record of transactions.
Elisha identified the need for PR services for established companies as well as new market entrants. With this in mind, Token Media was conceived. He states his inspiration for starting the company was,
"I watched a lot of cryptocurrency related videos and I remember watching one that spoke about bringing businesses from other industries into the blockchain industry, which got me thinking about a PR solutions company. After the boom of ICO's and the popularity of cryptocurrencies, the need for proper marketing services in the space has become very important which lead to the birth of Token Media. Our solutions are unique because we blend affordability and quality."
Token Media offers a variety of services primarily in public relations, ICO marketing, and social media management. Under public relations the company creates, publishes and distributes press releases, working with notable partners such as BTC Manager, Merkle, and Hongico just to name a few. With ICO marketing, the core activities are public relations and investor relations. Social media management involves spreading the message about various blockchain projects on popular social media channels.
According to Elisha, the company which began operations in June last year has so far worked with several clients such as PIVX, Komodo, Local World Forwarder, and SmartCash. Token Media has helped raise over $40 million in token sales through its marketing services and has worked with cryptocurrencies with a combined market capitalisation of over $1 billion.
While this may seem impressive for a company less than a year old, for Elisha this is just the beginning,
"In the future Token Media aims to be more than a marketing solutions firm. We are working on new projects that include an initial coin offering startup platform, content distribution, and creation on the blockchain and a blockchain related content platform that integrates all media formats," he said about his future plans.
Challenges Faced and Advice to Aspiring Entrepreneurs
However, a journey into entrepreneurship is not without its hiccups and blockchain businesses are no exception. For Elisha, a persistent problem has been the presence of few platforms in Africa with cryptocurrency integration which makes moving money around quite hectic. Until recently he couldn't find a decent cryptocurrency exchange in Ghana that offered excellent services with reasonable fees.
With cryptocurrency adoption in the continent still at its infancy stage, most Africans have to contend with international peer-to-peer exchanges like Localbitcoins and Remitano to buy and sell cryptocurrencies. While the exchanges support millions of dollars in trades every day, users are often faced with above market rate prices when buying bitcoin and other digital currencies. Lately, though, we are seeing more localised exchanges coming up across the continent that supports local currencies.
However, the biggest challenge according to Elisha has been unpredictable nature of market regulators. He says,
"Another problem that is getting bigger is the silence on the part of most governments on the continent on the regulation of cryptocurrencies. Regulators on the content seem not to understand the fundamental concepts of blockchain technology and may take rushed decisions that will hamper the growth of the blockchain industry in Africa. As an entrepreneur, it makes it hard for me to plan with this high level of uncertainty at play."
The reality is the legal status of cryptocurrencies remains undefined in most African countries with regulators regularly sounding warnings against its use. The lack of a policy framework pertaining to digital currencies creates an environment of uncertainty for blockchain enterprises and hampers digital currency innovation across the continent. Hopefully, African governments which are more receptive towards blockchain technologies will involve stakeholders like Elisha in coming up with structures that can assimilate cryptocurrencies into local ecosystems.
For now, the Accra-based entrepreneur has split his time between growing Token Media and his studies. His advice to other young aspiring African cryptocurrency entrepreneurs is:
"There is a lot to be done in the blockchain space in Africa. Identify the problems around you, fix the problem and you will have a winning project or product in your hands. Let's all work together to bridge the gaps on the continent, educate the masses and help the continent grow."