How to Buy Bitcoin in Nigeria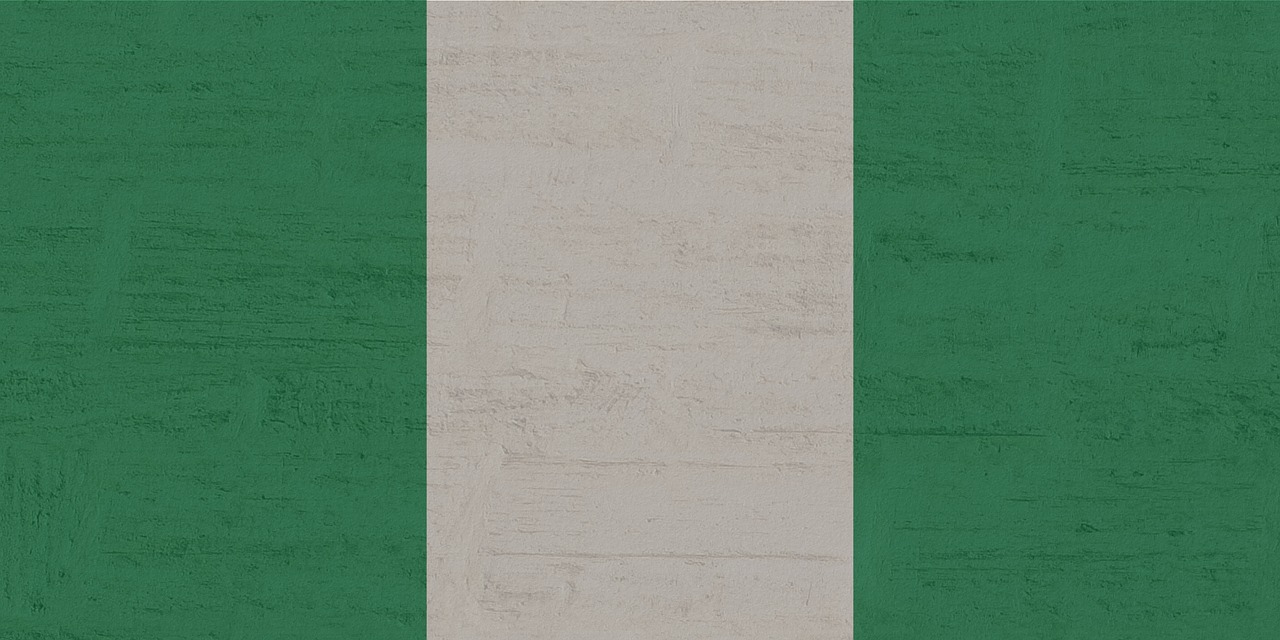 Nigeria is home to one of Africa's leading bitcoin economies and has emerged as one of the most active digital currency trading hubs on the continent. In Nigeria, you can find bitcoin startups, digital currency exchanges, meetups, conferences, and a continuously rising demand for bitcoin.
Unlike in many African countries, where bitcoin trading is often limited to Whatsapp groups and social media networks, Nigeria has a multitude of exchanges where locals can buy bitcoin with nairas.
In this article, you will discover the most active and most secure digital currency exchanges you can use to buy bitcoin in Nigeria.
NairaEx
NairaEx is one of the most reliable and longest standing bitcoin exchanges in Nigeria. The exchange was founded in 2015 and is simple and easy to navigate with an inbuilt real-time exchange rate of bitcoin to naira.
Buying bitcoin on NairaEx is very simple. All you have to do is sign up to NairaEx, get verified by uploading a valid identity card, deposit money using a bank transfer or PerfectMoney, and proceed to place a buy order. Upon confirmation of your order, the transaction will be initiated and once it has been completed your account will be funded with the bitcoin you just bought.  
ICE3X
The South African digital currency exchange ICE3X recently opened its doors in Nigeria giving Nigerians an opportunity to buy bitcoin, litecoin, and ether using nairas through the use of the VoguePay payment processor.
To buy bitcoin from ICE3X, you will need to first create an account on ICE3X and fill out the form with your personal details. Once signed up, you will receive an email to verify your account. To fund your ICE3X account with your nairas, you will need to login to your newly created ice3X account, proceed to the DEPOSIT/WITHDRAW tab in the menu bar to make a deposit using your newly created VoguePay wallet (you can get more info here on how to set up a VoguePay wallet).
After successfully funding your account, you can proceed to place a buy order following these simple steps:
To buy bitcoin, click on the naira balance in the deposit/withdraw section of your ICE3X account.

Click on the trading tab in the blue menu at the top and click on the bitcoin tab.

Enter how many bitcoins or fraction of bitcoin you wish to buy.

Enter your buying price (the current bitcoin rate sale price is on the exchange by default, but you can enter any price you want).

Your total order slip including your commission will then be shown.

Review your transaction and click on the buy tab underneath to execute your order.
Remitano
Remitano is a peer-to-peer exchange that has recently entered the African market. The platform is experiencing rapid growth in Nigeria due to its fast, safe and reliable nature.
On Remitano, users can easily buy or sell bitcoin using a range of different payment methods. As a way of protecting both the buyer and seller, Remitano offers an escrow service. This is where the seller transfers the amount of bitcoin the buyer wants to a locked Remitano account. The buyer then sends the payment to the seller with no fear of not receiving the paid for bitcoin. Similar to LocalBitcoins.com, Remitano also displays its list of sellers based on their transaction history.
In order for you to buy bitcoin, you have to create an account on Remitano.com and then proceed to the homepage and click on the buy button. After keying in your desired volume and bitcoin address, a list of top sellers will be listed below depending on the rating. You will then click on any seller you wish and proceed to make payment. After successfully making your payment, Remitano will then release the funds to the seller and you receive your bitcoin. 
LocalBitcoins
LocalBitcoins.com is a global peer-to-peer bitcoin trading platform. It is a marketplace that helps connect buyers or sellers from different places around the world.
The platform allows users to create buy or sell advertisement with the prices they want to trade at. The exchange platform rates sellers based on their past transactions. As a way of protecting both parties, LocalBitcoins acts as an escrow and has a customer support team ready to help in case of any issues that may arise during a transaction. 
To buy bitcoin on LocalBitcoins exchange, you need to create an account on the platform, verify your identity, click on any seller on the homepage that is willing to sell you bitcoin at a price you feel comfortable with and a payment method that works for you. 
After clicking on the 'buy' button, you will be given details of the transaction including the seller's terms and conditions. You can choose whether or not to proceed with the particular buyer depending on how comfortable you are with these terms.
To execute a trade, type in the blue box how much bitcoin you want in naira and also add a message to the seller after which you click on the 'send trade request' button. Once the payment has been made, click on the 'I have paid' button and you will receive your bitcoin on your LocalBitcoins wallet within minutes.
Paxful
Paxful is a peer-to-peer bitcoin marketplace that has gained substantial popularity in Nigeria.
To buy bitcoin on paxful.com, first, you need to click on the 'buy bitcoin' option in the top menu bar. Then you enter the naira amount of bitcoin you intend to purchase and select the payment method you would like to use.
After selecting a way to pay, you click on the 'search' button to get a list of sellers who are willing to sell you the amount of bitcoin you requested and are also inclined to your payment method.
Just like on LocalBitcoins, the reputations of sellers are scored and it is highly advisable that you select buyers with high reputation to deal with. You then select a seller and begin your purchase order.The trade details will then pop-up on the left-side of the screen and a chat box on the right side of the screen where you can chat with the seller so you can both track the stages of transaction execution.
Once the trade is completed you will receive your bitcoin on your Paxful wallet.
Luno
Luno, an online bitcoin exchange and wallet provider, is one of the most widely used bitcoin exchange platforms in Nigeria. Luno offers a free bitcoin wallet that comes with an inbuilt buy and sell feature that enables customers to buy or sell bitcoin directly from within their Luno wallet. It is designed in such a way that newcomers to bitcoin can easily use the wallet.
To buy bitcoin from Luno, you need to first and foremost;
Create an account by signing up at

Luno.com

Verify your identity by uploading a valid identity card

Proceed to deposit money to your account using any of the various payment options available.
Buying bitcoin from Luno comes in two ways;
Instant buy or sell (recommended for beginners), which allows users to buy or sell bitcoin either from the Luno wallet or from the website.

Exchange orders (for advanced or experienced users), which is a little bit more technical as it involves placing an order on the exchange at a specific price and waiting for it to get matched.
Bitkoin.Africa
Bitkoin.Africa is a new Nigeria-based peer-to-peer exchange that allows Nigerian bitcoin users to buy and sell bitcoin from and to one another in a similar manner as on LocalBitcoins or Paxful.
The new exchange was launched in October 2017 and has since seen substantial user uptake in Nigeria.
Naira4Dollar
The exchange platform is one of the oldest e-currency platforms in the country with several shop outlets across the country. If you are looking for a place to buy bitcoin offline, then Naira4Dollar is that place. To know any of their offline shops closer to you visit Naira4Dollar.com.
However, you can also make use of their service online where you can purchase bitcoin using various payment methods.
NGExchanger
Port Harcout-based NGExchanger is another e-currency exchange that is well known in Nigeria and specialises in the buying and selling of bitcoin.
To buy bitcoin from the platform, you will need to create an account and get the account verified by uploading a valid ID card. However, you can still buy bitcoin without having a verified account. In such instances, you will need to have a funding limit of $1000 per day with the minimum buying amount being $10. Follow these simple steps to buy bitcoin on NGExchanger:
After registration, login to your account and click on buy

Select the e-currency account type you want to buy (in this case click on bitcoin)

Input the desired volume of bitcoin you want to buy in US Dollars

Enter your bitcoin wallet address

After clicking on the proceed button, a payment invoice will be generated with a transaction number. Make payment to the bank details of NGExchanger that will be displayed and include the transaction number in your payment invoice.

After successful payment, click on confirm to record and save the transaction. Once the payment is received, your bitcoin address will be funded and a message sent to your email confirming that.
There are also other local e-money exchange platforms that allow you to buy bitcoin such as Instant Gold Nigeria, Nigeria Gold Exchange and CryptoMart.
However, when it comes to buying bitcoin, it is advisable to use well-known established exchanges such as Paxful, LocalBitcoins, NairaEx, ICE3X, and Luno as they offer the most secure buying options.
BitMari Conducts First Test Remittance on the Bitcoin Lightning Network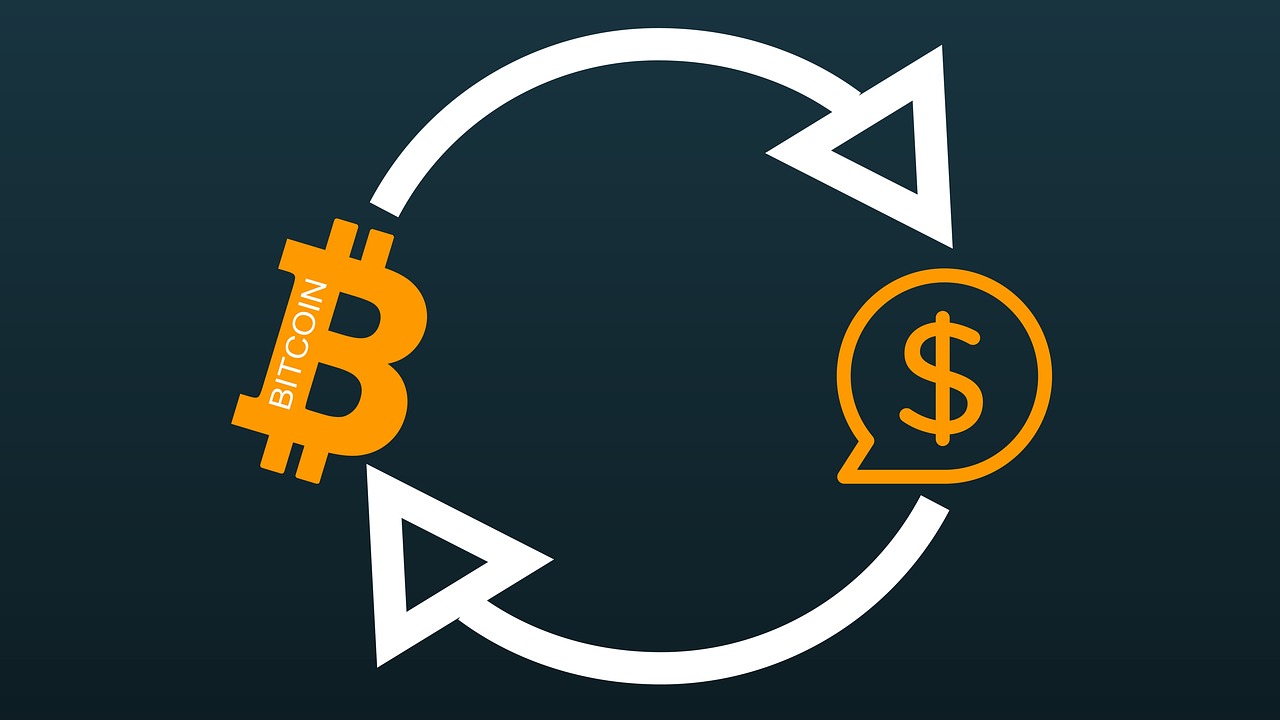 Zimbabwean startup BitMari has managed to successfully conduct its first Bitcoin Lightning Network test transaction with Tanjalo, a bitcoin startup from Lagos, Nigeria. The transaction signals a shift for remittances in Africa as users can soon expect almost instant low-cost bitcoin remittances.
Fast Transactions, Low Fees
BitMari is a Zimbabwe-based bitcoin company that leverages blockchain technology to expand into new remittance markets for the African diaspora. The startup was founded in 2015 by Sinclair Skinner and Christopher Mapondera to address the challenges faced by Zimbabweans when sending money overseas and vice-versa. In 2017, the company made history by becoming the first bitcoin enterprise to receive a money transfer license from the Reserve Bank of Zimbabwe. The company also formed a strategic partnership with Agribank to handle remittances for their customers using bitcoin.
Tim Akinbo, the co-founder and CTO of Tanjalo, was able to transfer $15 from Nigeria to a recipient in Zimbabwe through the BitMari platform using bitcoin. He believes the almost instantaneous money transfer will be instrumental in transferring value and promote cohesion by bridging local communities. The company is excited about the new development especially after successfully setting up the Lightning nodes.
Skinner, who is an ardent supporter of the adoption of bitcoin and blockchain technology in Africa to solve everyday challenges, stated:
"BitMari's quick adoption of Lightning is active use of Bitcoin and Blockchain technology to solve real World challenges facing Africans on the continent and in the diaspora; such as costly remittance fees."
The Bitcoin Lightning Network
The Bitcoin Lightning Network (LN) is a system built on top of bitcoin that enables people to send and receive payments instantly, and lower transaction costs by bypassing the blockchain. The Lightning Network's use of payment channels lets users transact with each other directly without having to broadcast their business to the entire network. Currently, the Lightning Network is growing after being launched a short while ago on main-net by the Lightning Labs team.
BitHub Africa, a Nairobi-based blockchain accelerator of which BitMari is a member, has published a guide on how someone can go about setting up a Bitcoin Lightning Node on a cheap computing device called Raspberry Pi. The device can be used to process transactions by anyone with the resources and skills to host the node.
For now, BitMari is searching for other Lightning nodes to connect to their own. The company is also focusing on improving its user experience to increase adoption of its services and pass on the benefits of fast and affordable remittances to its customers.
Coinfest Nigeria Highlights Blockchain Use Cases Beyond Simply Investing in Bitcoin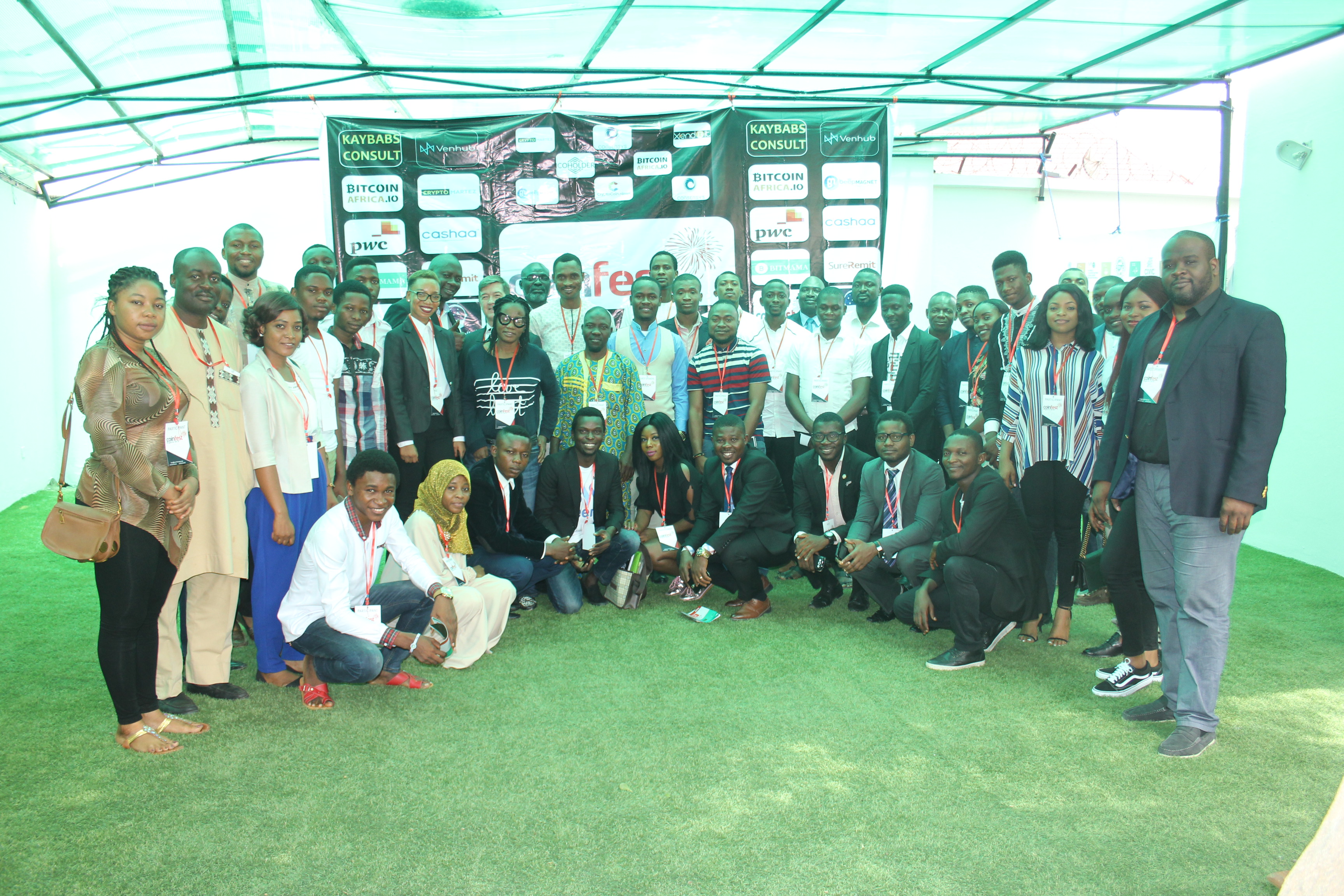 The "decentralised convention for decentralised currency" CoinFest Nigeria was held on April 5, 2018, in Abuja. Crypto-enthusiasts, blockchain entrepreneurs, and investors came to together to discuss the future of cryptocurrency and the blockchain in Nigeria.
Coinfest is an annual event held in many countries, including Nigeria, which aims to promote the use of digital currencies and blockchain technology through a collaborative initiative.
Despite the recent drop in the cryptocurrency market and increased regulatory scrutiny for cryptocurrencies, Coinfest NG still experienced a strong turnout with over 150 participants coming from within Nigeria as well as other West African nations.
The event's keynote speaker, Dr. Andrew S. Nevin, said in his presentation that there is a need for more Africans to see blockchain technology beyond bitcoin, highlighting this as one of the reasons why most African ICOs have failed.
"Despite raising billions, 46% of ICOs have failed globally, and the majority of African ICOs have failed. Only SureRemit and a few others were successful. Yet about NGN32 billion worth of bitcoin have been traded in Nigeria."
Steemit in Nigeria
One of the many topics discussed at the conference was the fast rate at which the Steemit community is growing in Nigeria. Mr. Toju Kaka talked about building a blockchain community through Steemit. He described the blockchain-powered social network as the Telsa of social media, adding that the platform will be a vehicle that will drive cryptocurrency adoption across the world.
Mr. Toju also described how many microbloggers in the country are now leveraging the Steemit platform as means of making money online through posting valuable content. He further went on to say some Steemians are already building hubs in Nigeria.
"As am talking to you right now, there are crypto-enthusiast who have taken it upon themselves to create hubs in some part of the countries like Ibadan, Portharcourt, and Uyo to power Steemians," Toju said.
AgroPlexi Aims to Provide Financial Inclusion to Nigerian Farmers
One of the interesting startups showcased at Coinfest NG was AgroPlexi, a new platform leveraging blockchain technology to provide financial inclusion in the Agriculture sector.
The founder of Agroplexi, Mr. Ogundele Mayowa, said that one of the major problems of most African farmers is access to funding. Many of them are unbanked and do not have the necessary criteria to qualify for bank loans. This is where AgroPlexi wants to help.
"Here in Nigeria many of us look at the trading aspect, how we can make money from it. But cryptocurrency and blockchain technology is more than just money it's the future. Agroplexi already has 51,000 farmers in her database and still counting."
Mayowa concluded by saying that blockchain and cryptocurrency have the potential to solve the problems surrounding poverty and democracy in Africa.
Nigerian blockchain thought leader, Lucky Uwakwe, also spoke at the conference and told participants: "Experts used to say that it takes a good ten years for software to get into the limelight. That is to tell you that if bitcoin can keep on the pace at which it's growing, in the next two years it will surely dominate the world as PayPal does."
Coinfest 2018 showcased a wide range of startups, such as Xenderbit, Bitmama, and BeepMagnet, which are a testament to Nigeria and West Africa's growing blockchain startup scene.
Nigerian Bitcoin Scam Disappears With Victims' Funds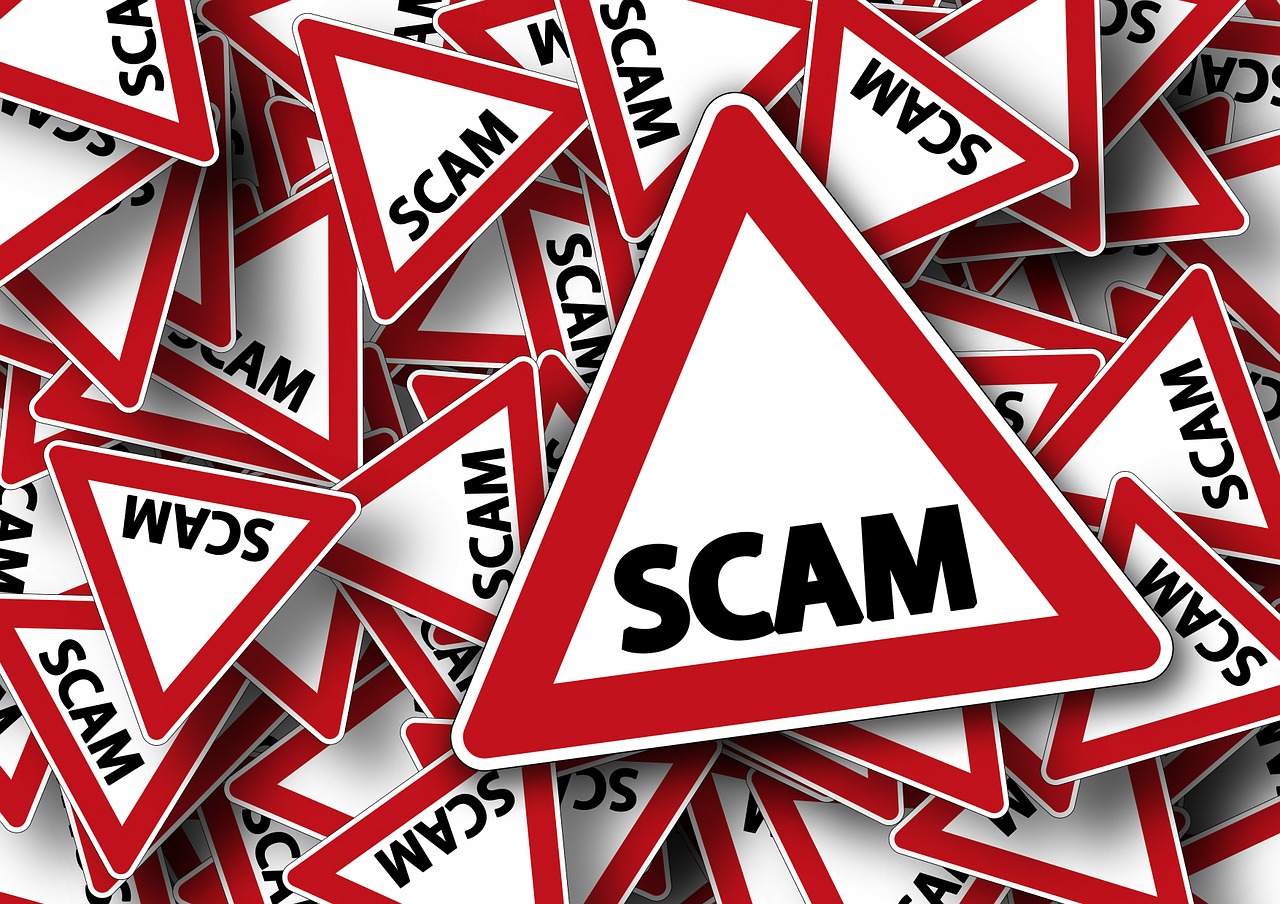 More than 1000 investors stormed the offices of a bitcoin trading company in Calabar, Nigeria last week only to discover that the proprietors had disappeared with their money. The company, which was offering 30 percent interest after a week of trading, stole millions of Naira after about two months of operations.
A customer who had invested ₦5 million said:
"I saw people collecting 30 percent interest after one week that is why I also put in money. A huge part of the money I put in was even borrowed".
Members of the National Youth Service Corps (NYSC) also reportedly invested their money in the company. One of the members said she invested ₦1.5 million which was her life's savings while another stated: "That money was all [I had saved during my service year]. This is painful, I thought I could do business and help myself and my poor family."
The frustrated victims, realising that their investments were irrecoverable, took whatever items they could find in the company's offices at the Bassey Duke shopping mall hoping to compensate themselves. Furthermore, the angry crowd caused such a ruckus that law enforcement officers were forced to fire warning shots in the air to control the situation.
"The crowd you are seeing today are just a few that have come to get their money. They made millions and disappeared with our money. I don't know why we would never learn. MMM and the likes that promise quick profit have duped us in the past, yet we keep falling for them, including me. I put in ₦500, 000 into this one and now see my money has gone down the drain," one of the victims said.
In light of the collapse of bitcoin pyramid scheme MMM in both Nigeria and Kenya, it is surprising that these type of bitcoin scams are still able to attract and finally harm "investors". It is, therefore, important to highlight that you should never invest cryptocurrency in "investment schemes" that promise high returns in a short period of time as they are guaranteed to be scams.