Baracoin is Developing a Mutually Beneficial, Cashless Economy to Promote Trade, Travel and Development in Africa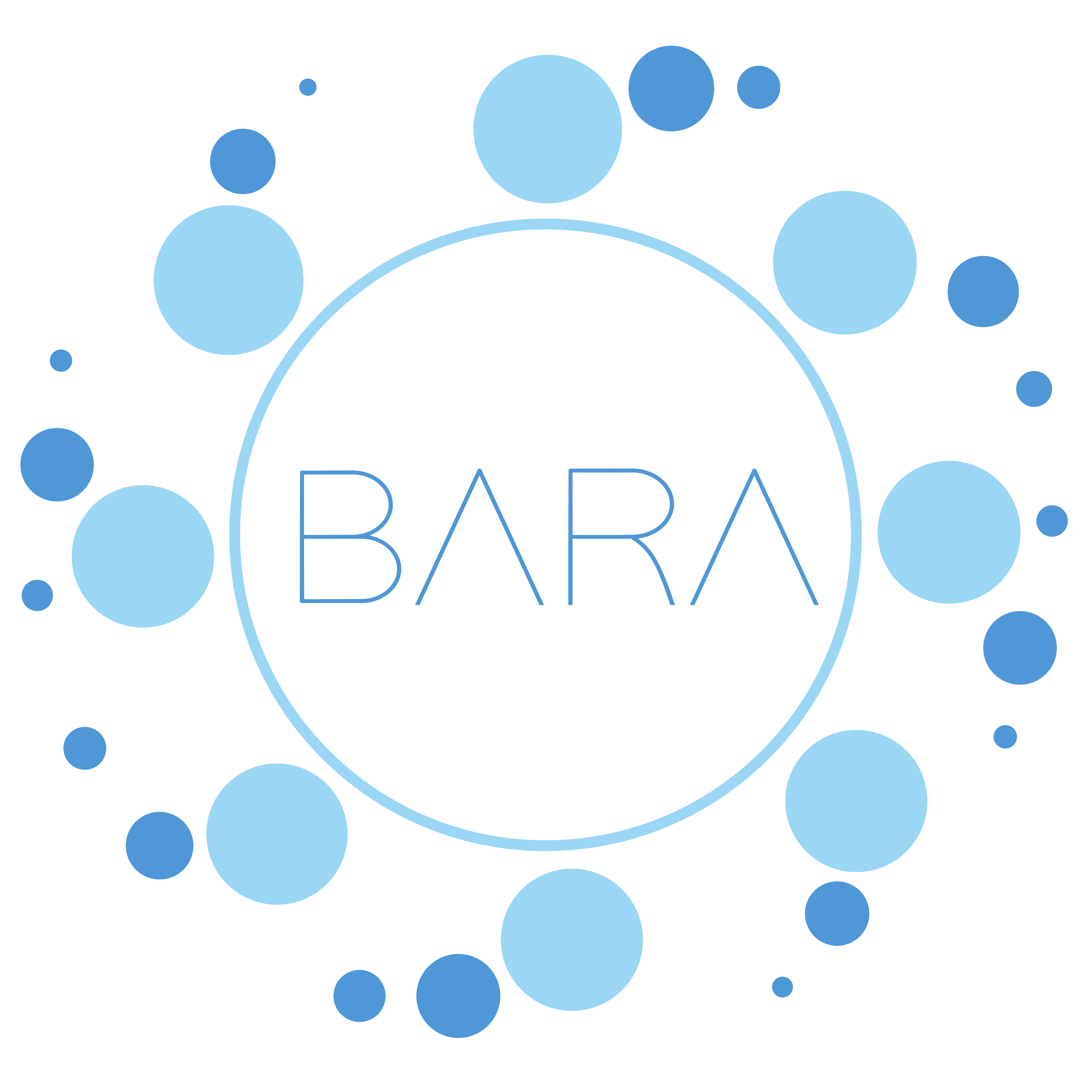 What was the original purpose of bitcoin? To develop a digital currency, not controlled by a corrupt government or organisation and which could be used in regular transactions. To this end, bitcoin has largely failed. The development of bitcoin is controlled by a handful of powerful mining groups who disagree amongst themselves over the future of bitcoin, leading to a number of forks of bitcoin in recent months, examples of which include Bitcoin Cash and Bitcoin Gold.
In addition, the massive demand for bitcoin has ground transaction times to a near standstill, sometimes taking hours to complete even small transactions along with charging fees in the tens of dollars. Combined with all this are the massive price fluctuations that bitcoin (and indeed other coins) face on a daily basis. These all make it difficult for bitcoin and the vast majority of Altcoins to serve as a daily currency. Indeed, bitcoin now serves primarily as an investment platform and store of value. Bitcoin has failed but the need for digital currency immune to whims of governments & profiteering financial institutions while delivering fast and convenient payments and transfers has not gone away. The entire cryptocurrency space remains a massive experimental hub, where new innovations and iterations of past currency models continue to incubate. Which one of these will prove to be the stable, secure and cheap currency that many desire?
An Irish company, Tribal Nexus Ltd, has developed a new cryptocurrency, Baracoin, which is seeking to be the answer to that question. Baracoin is planning to launch its service this year and is aiming to bring a stable digital currency, backed by an equal reserve of Euro, to several African nations, starting off in Southern and Eastern Africa. The company's decision to focus on Africa is unsurprising, considering that this is a region which has suffered from profiteering of financial institutions, with high costs for basic financial services – including the continent's large remittances bill (Valued at over $40 Billion annually), along with socio-political issues which have led to unstable local currencies, and cash shortages in some of the countries. This is without taking into account the large swathes of the population not served by traditional financial services institutions, due to challenges like access (e.g. Banks tend not to set up in rural areas) and restrictive Customer Due Diligence policies.
Thus, Africa is not only ripe for expansion of cashless economy, with Sub-Saharan Africans six times more likely to only use a mobile payment account than the rest of the world, but the potential benefits of a service like Baracoin's can be revolutionary for the continent, with similar though more expensive services being shown to have already raised 2% of local populations above World Bank definitions of poverty.
Furthermore, this is a continent growing faster than the rest of the world, with increasing levels of IT literacy, urbanization and growing, young middle-class populations.
Each Baracoin will be backed by a 1:1 reserve of Euros, facilitated by Company's relation with Bank of Ireland, ensuring the price of the currency remains stable. Building on the foundations of the robust and proven Stellar Blockchain Platform, Baracoin will be supremely quick to transact, a matter of seconds in most cases. Transaction fees will also be minimal, at 0.25 – 0.75%, becoming even cheaper with additional offers and discounts.
Furthermore, spending Baracoin will earn customers Baratoken, a loyalty token which can be redeemed for offers and rewards with merchants on our network. Baratoken will also be useful for access to other services provided by the network, including low interest peer-to-peer lending and continental insurance.
The Baracoin team are already working on securing partnerships and on-boarding merchants and other stake holders onto their network, working towards their aim of building a sustainable, mutually beneficial network across the continent and ensure Baracoin users and Baratoken holders have access to goods and services they desire from day 1 of system launch.
The Baracoin team will also be conducting Community Development Projects in the areas it operates. These are projects will seek to train individuals for highly skilled work such as programming, build internet infrastructure and carry out educational workshops and healthcare clinics, aiming to meet local needs and utilise the Baracoin Team's international networks and expertise.
Baracoin will be conducting a crowdsale in early Q2 of this year to fully fund this project, with Baratoken being sold at this crowdsale. Right now, the Baratoken pre-crowdsale is open.
You can visit https://www.baracoin.io/ for more information and to register your interest and participate.
*This is a sponsored post. Readers should do their own due diligence before taking any actions related to the promoted company, product or service. Bitcoin Africa Ltd. is not responsible, directly or indirectly, for any loss or damage caused by or in connection with the use of or reliance on any content, product or service mentioned in the sponsored post.*
European Regulators Show Concerns that Weigh on Bitcoin Prices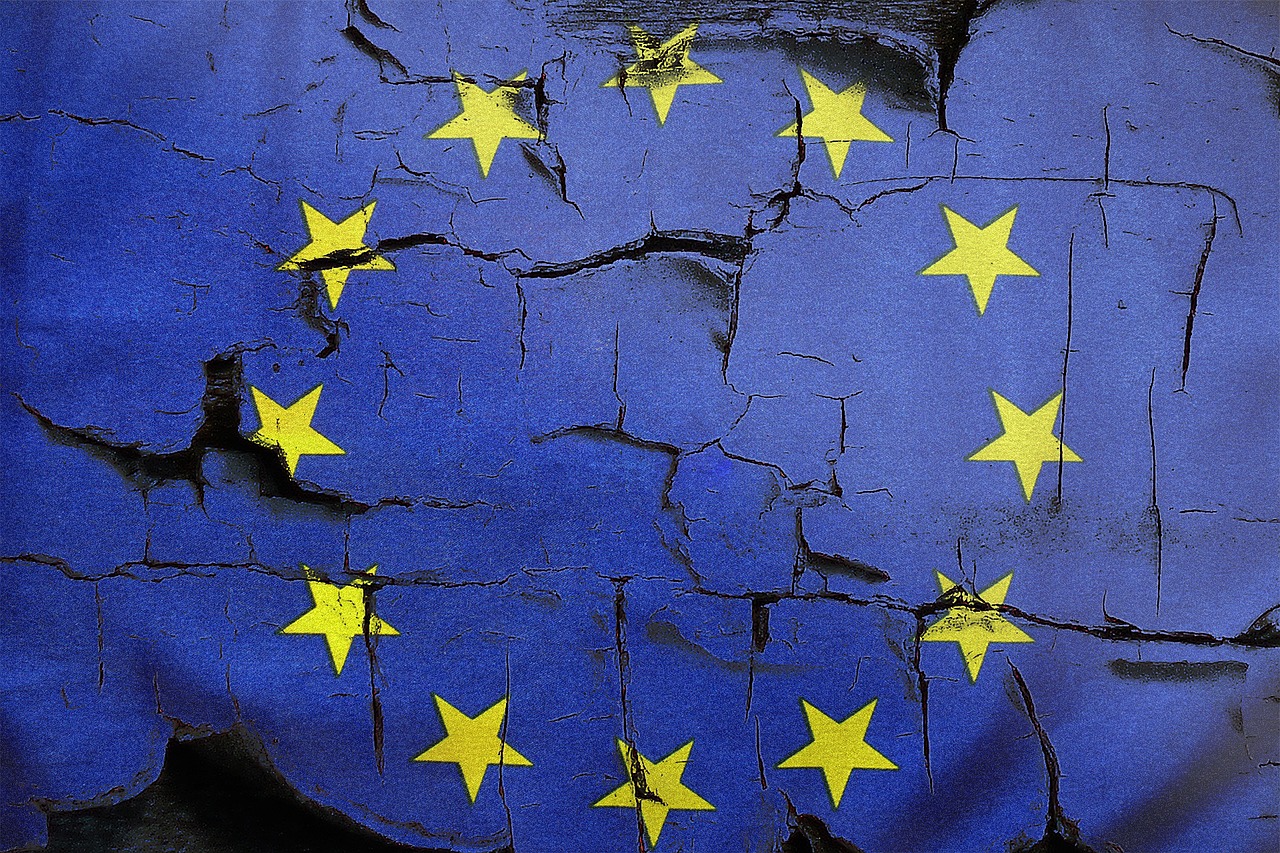 As 2018 kicks off, it is clear that regulators in Europe are cracking down on bitcoin as well as other cryptocurrencies such as Ethereum and Litecoin. Their warnings and concerns for an unregulated business have taken some of the air out of the crypto-balloon. European financial regulators have been closely watching bitcoin's historic rise, which has lifted other cryptocurrencies generating concerns for financial authorities.
European Commission is Closely Following Volatility
The European Commission has been concerned over the price volatility as prices of bitcoin surged to nearly $20,000 and then tumbled to nearly half within two months. The Vice President of the European Commission, Valois Dombrovskis, revealed his view that there are significant risks for investors and consumers associated with the price volatility of cryptocurrencies.
The European Commission is not the only European authority that is concerned with crypto-trading. The UK's Financial Conduct Authority has also issued warnings to investors especially as it relates to initial coin offerings or ICO's. The issue here is that investors are trying to catch lightning in a bottle with a new coin that could generate significant gains, but could also be a pump and dump scheme. An ICO is a term that describes a way of raising funds for a cryptocurrency, similar to the way a public company would initiate an IPO (initial public offering). The UK authority has warned that any investment into an ICO could result in the investor losing all of their capital.
France is a Strong Advocate for Regulating Bitcoin
French Finance Minister Bruno Le Maire has made it clear that he believes there is an inherent need to completely regulate any item that can be construed as a currency. He has said that he wants investors to "avoid the risks of speculation or the possibility of financial trafficking linked to bitcoin".
The French central bank has also been involved in conversations on how to regulate bitcoin. Central bank Deputy Governor Jean-Pierre Landau has created an investigative mission on cryptocurrencies and how they might be regulated. The chairman of the European Securities and Markets Authority, Steven Maijoor, said investors "should be prepared to lose all their money" if they play in the bitcoin market.
The ECB is Also Involved
The European Union is targeting the spring as a period where an official action plan will be put into place. This will include specific policy actions on how to use blockchain technology and how bitcoin is transacted. The European central bank (ECB) has also spoken out. Mario Draghi, the president of the ECB said that "Our main worry with these innovations… is the potential fragility with respect to cyber risks."
One of the issues that concern a central bank is its inability to control monetary policy if an economy starts to accelerate or decelerate. Current monetary policy combines an effort to raise or lower interest rates that have a direct effect on a currency pair. For example, a weak currency is important when an economy is weak. A Central bank's ability to lead a country or a union out of financial distress will be greatly reduced if an unregulated cryptocurrency is the main currency used to transact goods and services.
*This is a sponsored post. Readers should do their own due diligence before taking any actions related to the promoted company, product or service. BitcoinAfrica.io is not responsible, directly or indirectly, for any loss or damage caused by or in connection with the use of or reliance on any content, product or service mentioned in the sponsored post.*
Why Did Vantage FX Win The Best Broker Award?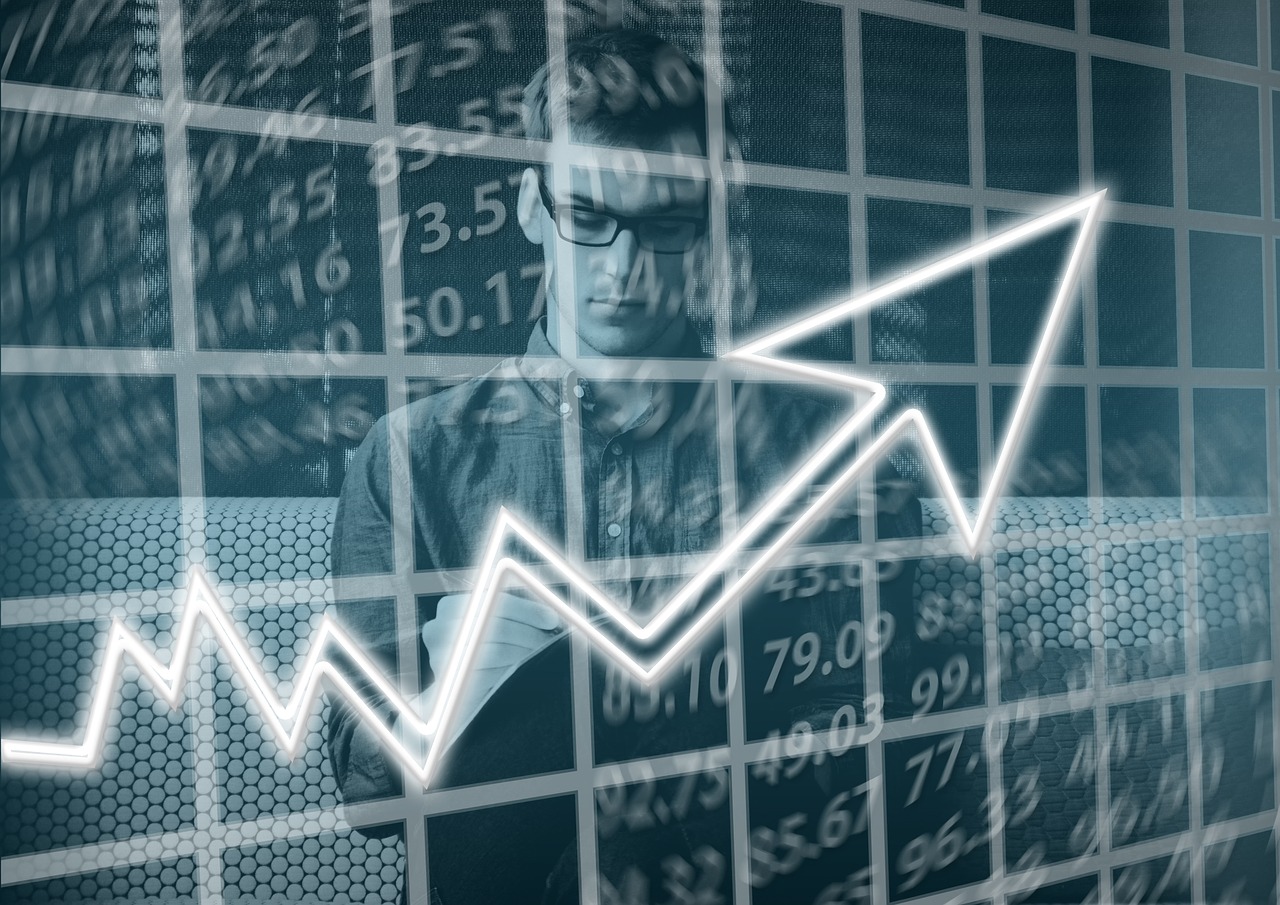 Vantage FX has won the Best Broker Award because of its superior offering to clients. This offering relates not just to its exceptional trading platforms, transparency, true ECN spreads, educational package, but also its excellent client service.
Platforms
By far the most popular Forex trading platform in the world is MetaTrader 4. Vantage FX offers its clients a range of platforms, including MetaTrader 4 and MetaTrader 5. However, they also realise and understand that MetaTrader might not be for everyone. Therefore, this retail broker also provides a range of alternative web or mobile platforms in order to provide flexibility and choice for its clients.
These platforms have been designed to a high specification and are particularly user-friendly. Furthermore, they are stable, making for a very positive trading experience. There is a platform for everyone regardless of whether you are new to trading or a seasoned professional. Time and time again Vantage FX clients rate the platforms, offered by this Australian Broker, first rate.
Transparency & Spreads
As a trader, you want to be able to trust that your broker is providing you with fast, accurate pricing. Vantage FX is an ECN broker. ECN stands for Electronic Communications Network. This means that, through the use of advanced technology, you, the trader have direct access to other market participants. Put simply, you have direct access to Tier 1 liquidity providers, which are major banks. This eliminates price manipulation.
Furthermore, ECN technology means that you get the tightest spreads possible when you trade. That is to say that you get the smallest difference between the bid and ask price. Tight spreads mean low trading costs. These tight spreads are possible because the ECN pulls bid / ask prices from several liquidity providers, making it possible to provide tighter spreads than any single liquidity provider can on their own.
Educational Package
If you are new to trading, you could take advantage of Vantage FX's internationally renowned educational package. This package, which is free of charge for clients, covers the essentials for beginners to understand and learn to trade; but also provides education for more advanced traders, who wish to develop and hone their skills.
Support
The friendly and informative client services team are on hand 24 hours a day Monday to Friday to help with any account or trading queries and questions. The client services team can be contacted via phone, email or via live chat. They have a wealth of knowledge, which they are ready to share in a friendly, professional manner.
These are just to name but a few of the reasons why so many voted for Vantage FX to win the Best Broker Award. Why don't you judge for yourself?
Visit their website at www.vantagefx.com and apply for an account online.
*This is a sponsored post. Readers should do their own due diligence before taking any actions related to the promoted company, product or service. Bitcoin Africa Ltd. is not responsible, directly or indirectly, for any loss or damage caused by or in connection with the use of or reliance on any content, product or service mentioned in the sponsored post.*
Invest in Africa's Billion Dollar Next Generation Wireless 4G Internet Technology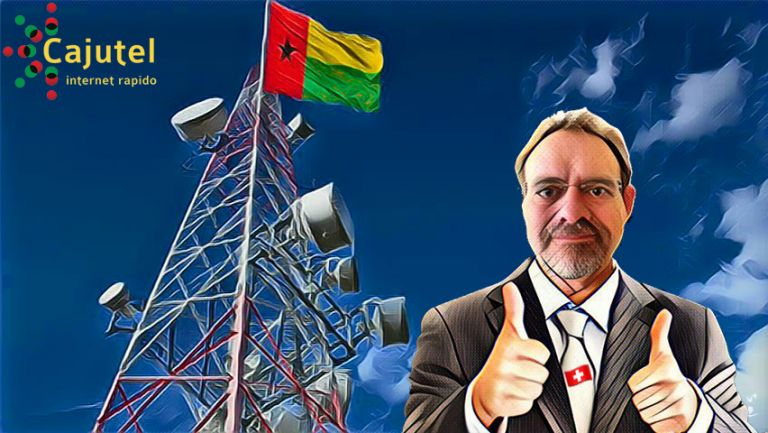 Swiss-owned telecom startup Cajutel has launched its initial coin offering (ICO) as it seeks to provide countrywide access to Internet services in Guinea-Bissau and neighbouring West African countries.
The project is being led by CEO Andreas Fink, who has worked in the telecom industry for over two decades in countries such as Iceland, Switzerland, Guinea-Bissau, and Guinea. His vision for Cajutel is to digitally transform West Africa by connecting people to high-speed, reliable and affordable Internet.
Empowering West Africa Through High-Quality Internet
Presently, there are few mobile network operators in Guinea-Bissau that offer low-quality Internet and usually at a high cost. Some parts of the country even lack the basic amenities of living and technology. This is a result of years of under-investment in infrastructure and technology, and poor strategic planning. This has made it difficult for people to connect with others. Hence, there is a pressing need for telcos to bridge the gap between local communities and the outside world.
Cajutel looks to solve this by building the infrastructure that will support more than 1.7 million customers in remote areas with the solar-powered high-speed Internet. According to the project's whitepaper, the company requires an investment of $30 million to establish itself in Guinea-Bissau and Guinea. An alternative would be a minimum of $12 million to slowly build its presence in Guinea-Bissau.
For more information on Cajutel and its mission, watch the recent interview with CEO Andreas Fink.
How to Participate in the Cajutel ICO
An initial coin offering (ICO) is a new method of fundraising that involves the sale of digital tokens in exchange for other cryptocurrencies such as bitcoin (BTC) or ether (ETH). This allows innovative new startup projects to raise funds from the cryptocurrency community while contributors have the possibility to receive a high return on investment if the project succeeds and the newly issued digital token increases in value.
Investors can participate in the Cajutel ICO by purchasing Cajutel tokens (CAJ). Cajutel tokens (CAJ) are ERC20 tokens that run on the Ethereum blockchain. You can buy CAJ tokens by sending ETH directly to the smart contract wallet address listed on the Cajutel ICO website. Make sure when you send your ether (ETH) that you use an ER20-compatible Ethereum wallet such as the MyEtherWallet. The token sale will be running until November 18, 2017.
For more details on how to contribute to the Cajutel token sale, read the instructions here.
Token Sale Details
The token sale, which commenced on August 18, 2017, will be held in five stages. The first two stages will offer 10,000 tokens each for sale with the prices set at 0.05 ETH and 0.075 ETH respectively. The next three phases will offer 100,000, 200,000 and 400,000 tokens for sale at 0.10 ETH, 0.15 ETH and lastly 0.20 ETH.
As part of the ICO process, the company had authorised the sale of 720,000 tokens to ICO participants, out of the 780,000 newly created tokens. The rest of the 60,000 will be used on bounties and to cover advertising expenses.
The maximum limit on CAJ tokens has been set on 1,780,000 tokens with 1,000,000 being retained by the company. Each CAJ token will represent one share in the company and will also act as share certificates conferring the same rights as any stock to the owner including dividends. This means the value of a CAJ token is tied to Cajutel's underlying assets and earnings.
Cajuel plans to use the ICO funds to set up the initial network and cover operating losses for the first year until the point it can generate enough revenue to offset its expenses. Also, installed network capacity in the region is low and cannot match the high number of customers. Therefore, the central exchange can't bear the burden of numerous phone devices resulting in poor transmission and network inefficiency. This means Cajutel will be quick to respond to changes in the market due to a lean operating model giving it a competitive edge over large telcos who are encumbered by slow processes.
Cajutel has the potential to transform Africa's telecom landscape, especially through strategic partnerships with other telcos, computer vendors, kiosks just to name a few. Investors have a chance to part of a truly revolutionary idea.
If you want to partake in Cajutel's ICO and become a token holder, you can contribute to the Cajutel ICO here.
"This is a sponsored post. Readers should do their own due diligence before taking any actions related to the promoted company, product or service. Bitcoin Africa Ltd. is not responsible, directly or indirectly, for any loss or damage caused by or in connection with the use of or reliance on any content, product or service mentioned in the sponsored post."