World Blockchain Summit to be Held in Nairobi on March 22-23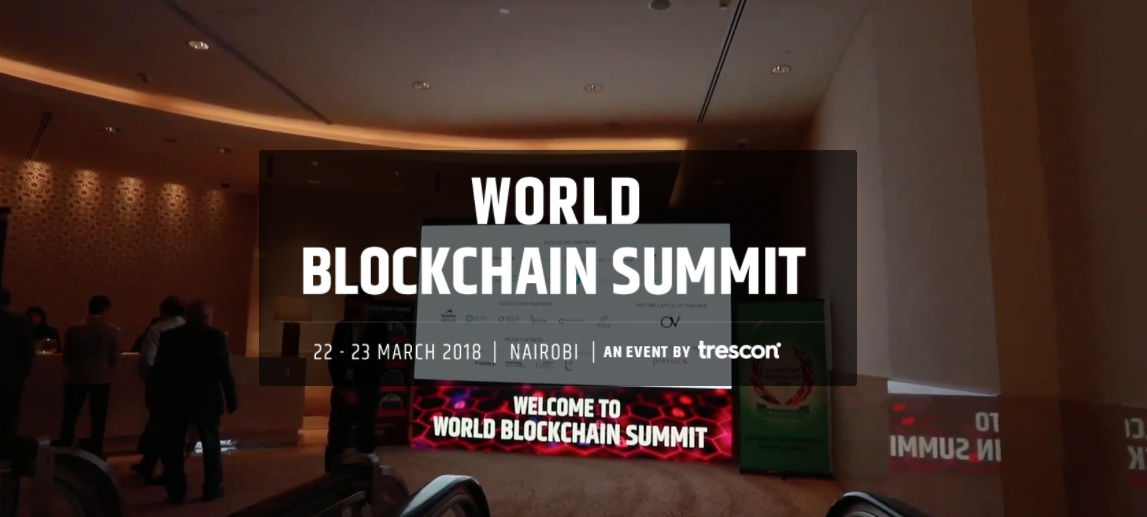 Nairobi, Kenya will host the World Blockchain Summit on March 22-23 2018. The conference aims to connect global blockchain experts, investors, and startups in the space, to discuss the nature of blockchain technology and its many possible applications in various sectors.
Kenya plays a pivotal role in the cryptocurrency and blockchain space with a number of local startups leveraging the technology to offer financial services. In addition, various government agencies are experimenting with the open source distributed ledger technology in sectors such as transport, health and land for digital identity verification, proof of land ownership, and authentication of records.
Topics Discussed and Key Speakers
The conference will focus on a number of topics that are crucial to the development of blockchain technology in Africa along with use cases from other parts of the world. Some of the discussions will touch on the blockchain proof of concept, impact of blockchain technology in private and public sector, the benefits of smart contracts, blockchain disrupting retail and supply industries, and blockchain in healthcare to name a few.
The keynote speakers confirmed for the event are the founder of Naked Technologies Marco Robinson, marketing and communications expert, Danielle Di-Masi, Technical Consultant/Systems Integrator National Identity Management Commission (NIMC) Tunji Durodola, founder & CEO of Feelogical Solutions Muhammad Salman, and Michael Kimani, founder of the Kenyan Blockchain Association.
For more information about speakers read here.
Pitching Competition
In addition to the conference, there will be a pitching competition. Emerging startups from around the globe will have an opportunity to introduce their solutions by delivering a six-minute elevator pitch and compete to win the best blockchain technology idea. Selected companies will then compete in the Startup World Cup finals which will be held in 2019 in San Fransisco, for the grand prize of a $1,000,000.
The summit is also happening in nine other countries with government partnerships and private sponsorships. These include locations such as Moscow, Singapore, Malaysia, India, Frankfurt, Rio, the Middle East, with Philippines and Vietnam still at the planning phases. Event organisers Trescon Global have 600+ delegates, 40 speakers, 25 sponsors and 20 startup exhibitors who have been part of the previous events and are now expecting to get a similar response for the Nairobi Edition.
Buy Your Ticket Now
Booking for super early bird tickets will close on 20th January 2018, and go for $295. Early bird tickets will close on 20th February 2018 and go for $495. Standard tickets will go for $695 thereafter.
For more information about the conference or to buy tickets, visit nairobi.worldblockchainsummit.com.
AI and Blockchain-Powered Project CareAi Could Improve Healthcare in Africa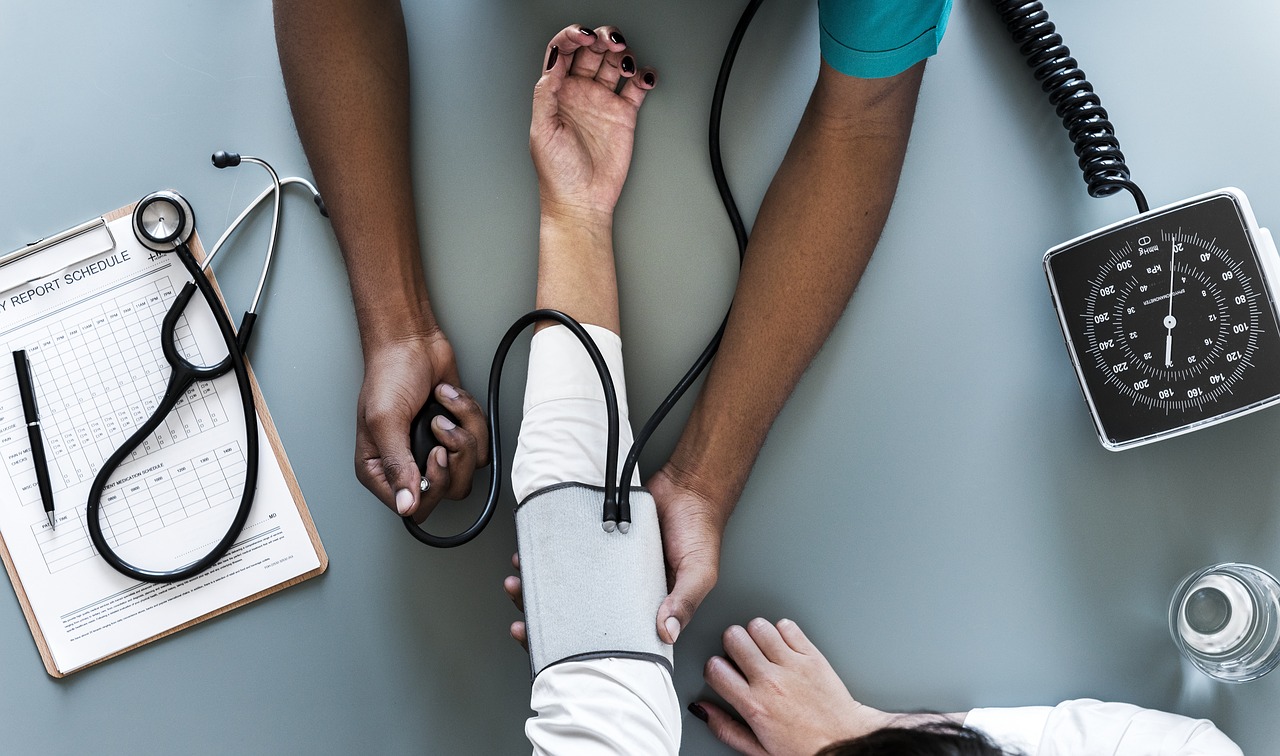 CareAi is a project of the Joint Research Centre from the European Commission that has the potential to improve healthcare services in Africa through the use of artificial intelligence and blockchain technology.
The open-source solution provides intelligent and anonymous healthcare and can diagnose diseases like typhoid fever, malaria, and tuberculosis within seconds through the use of AI. The aim of the project is to reach out to undocumented migrants, ethnic minorities, and populations secluded from healthcare systems. The anonymous nature of CareAi also allows patients such as migrants to receive a diagnosis without worrying about deportation.
How It Works
CareAi is a machine featuring a finger prick and a lab-on-a-chip technology initiated by a Harvard University chemistry professor called George Whitesides.
To receive a diagnosis, a patient will have their finger pricked and the blood sample is deposited on the chip, put in the machine, and anonymised. Once this is done, CareAi's AI-powered health assistant analyses the sample by referencing it to a wide range of medical and diagnosing data and then displays the results on a screen and provides a printout for the same.
The results come with actions that the user should take such as getting a prescription from partner chemists or seeing a participating NGO doctor that provides anonymous treatment and who can claim back payment for services rendered.
Additionally, CareAi correlates medical data with records of academic data and journals anonymously. The anonymised data is securely stored on the blockchain while smart contracts manage the rights, permission, and access to the stored health data.
Organisations use a distributed app to access the data through smart contracts. For instance, if a government wants to access the stored data for policy purposes, it has to buy tokens called CareAi Points. These tokens are then used to pay the participating healthcare NGOs and for machine maintenance.
According to a Medium article by Lucas Lorenzo, these points can propel "economic interactions in the form of a valued currency, locally and at scale; exchanging economic value and intelligent healthcare feedback for anonymised data."
The Possible Applications of CareAi in Africa
Although CareAi targets refugee camps in Europe, the technology could also make a positive impact on the African continent according to the founder of cloud-based health records platform Medcera, Ndubuisi Ekekwe. He believes:
"[…] Products like CareAi could become catalytic when they begin to penetrate into villages and cities across the continent. If AI systems could handle some of the minor healthcare issues, the available healthcare professionals could focus on the most difficult issues."
Ekekwe also says AI systems, such as CareAi, can enhance drug prescriptions where the medical history of a person is entered into the system. This enables the AI system to confidently prescribe drugs and connect the patient to the right pharmacy.
However, he notes that although AI and blockchain technology could change the healthcare systems in Africa, nations must invest in other areas such as training more healthcare professionals and installing electricity and clean water in all healthcare facilities. He also believes that the challenge of inadequate data has to be solved for AI to have a future on the continent.
Kenya's RideSafe to Receive $140,000 in Funding from Aeternity Starfleet Incubator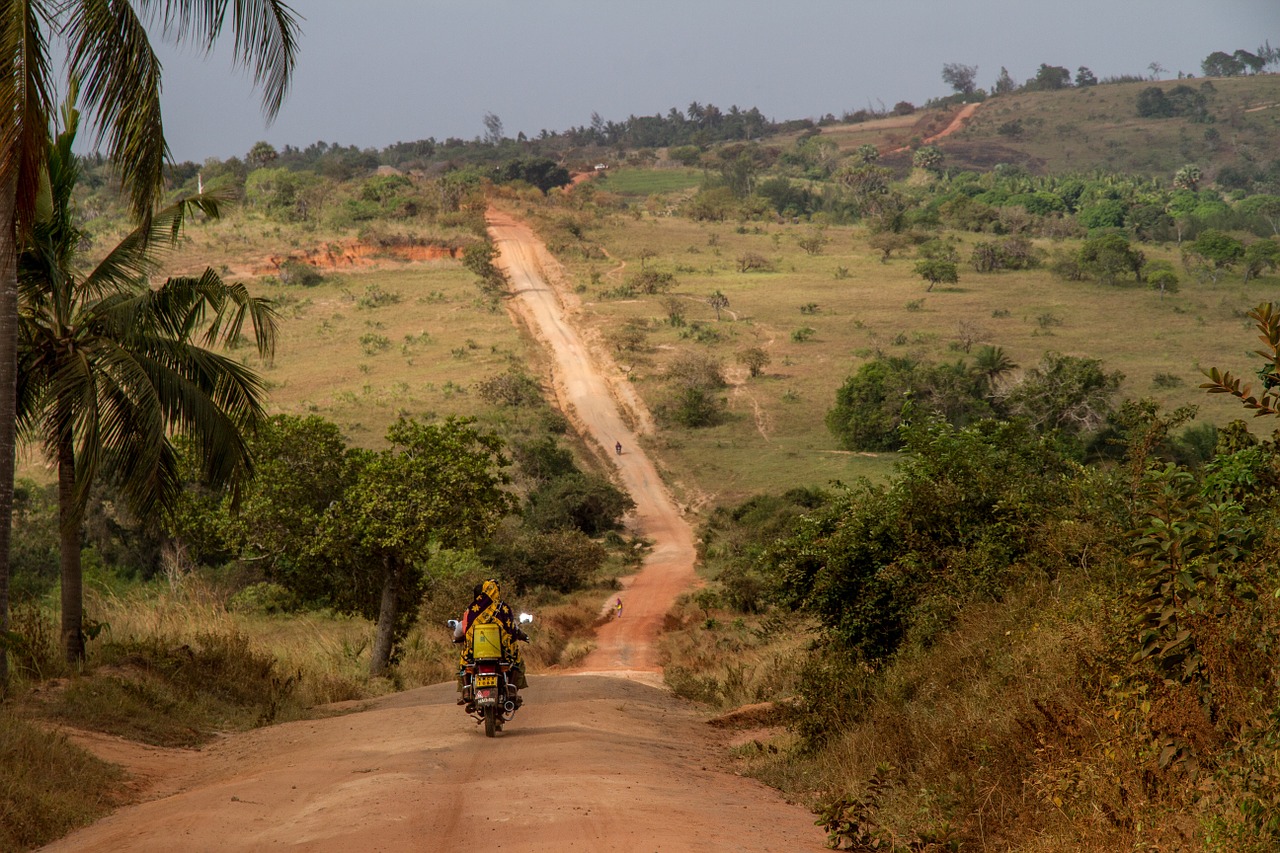 Kenyan tech startup RideSafe is set to receive $140,000 in seed funding from the Aeternity Starfleet Incubator, which it partook in earlier this year.
In Kenya, one of the easiest ways to get around is through motorcycles known as "boda bodas." This subsection of the transport industry has been largely unregulated, creating a myriad of risks for riders and commuters alike. It is, therefore, quite likely to find riders creating associations or small social groups for their collective interests and pooling their resources and support in order to secure solutions for financing, health, and insurance.
RideSafe is a startup that has stepped up to provide health solutions for riders in real-time in case of accidents. Many riders are exposed to hazardous conditions daily. Hence, there is a need for robust solutions to safeguard their wellbeing.
Æternity Starfleet Incubator
Earlier this year, RideSafe participated in the Aeternity Starfleet Incubator, which is specially designed to empower startups that seek to leverage blockchain technologies. From an initial round of 60 participants, RideSafe qualified for the shortlist of 17 teams, among which Vite and Utu were the only other African startups to participate.
Asiimwe Benson, the CEO of RideSafe, revealed in an interview that he met the Aeternity team at the World Blockchain Summit in Nairobi in early 2018, where he got an opportunity to sign up for the incubator and funding. With the $140,000 prize, the CEO intends to expand operations to serve more riders nationally; ultimately targeting the masses. The funding will also be used to build capacity and secure technical support.
Nikola Stojanow, the CEO of Aeternity Ventures, remarked that the finalists of their training program demonstrated passion, dedication, and far-reaching potential through their ability to take counsel and fine-tune their business models and road maps for best practice.
The ten teams that made it through Aeternity's incubator have paved the way for other teams and startups to learn and gain meaningful experience in sustainably innovating solutions based on blockchain technology.
Coinfirm Partners with KAD ICT Hub to Launch Africa Blockchain Lab in Nigeria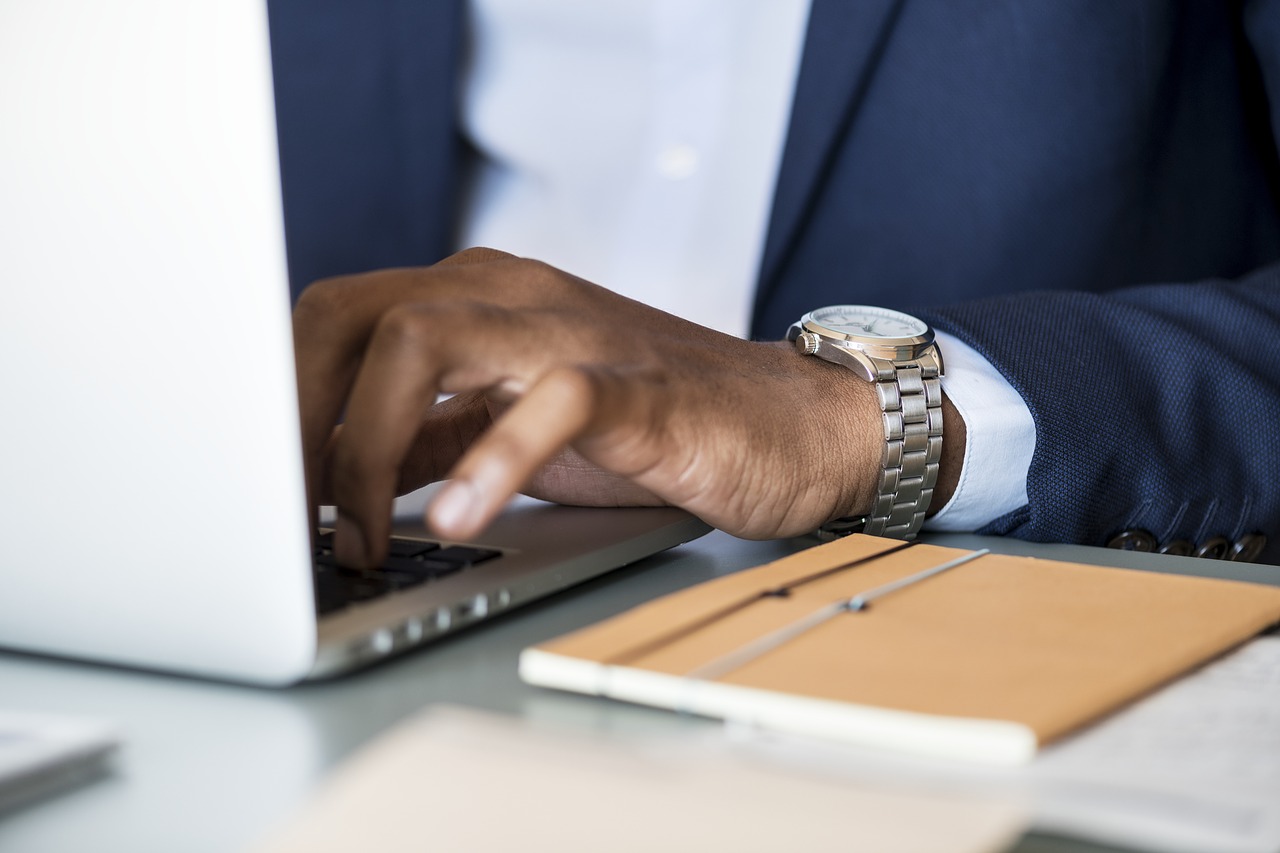 London-based blockchain regtech company Coinfirm and Nigeria's KAD ICT Hub have launched the Africa Blockchain Lab with the aim of taking up companies focused on creating blockchain-based services and products for African economies.
The new hub based in Kaduna, Nigeria is especially interested in companies that are focused on financial inclusion and has already accommodated one such startup called Kora.
Kora, founded in 2017 by Dickson Nsofor and Maomao Hu, is a blockchain-based infrastructure for an inclusive financial system. According to the Inclusive Growth Forum, "the Kora Network will provide access to identity, secure storage, money transfer, and marketplaces on a low cost, universal access platform accessible via SMS/USSD on feature phones, or with internet access via a mobile app, enabled by blockchain technology."
Coinfirm's co-founder and CMO Grant Blaisdell said in a press release: "A Silicon Valley out-of-the-box solution approach has generally not worked in regions such as Africa; it requires a ground-up, organic approach. Coinfirm has already successfully built leading blockchain solutions, the largest structured blockchain database and coverage, and the first blockchain lab for Central Europe. Now, working with KAD ICT Hub, who share our vision of bringing transformative, blockchain-based solutions to African markets, and who have the local knowledge and expertise, we are going to do the same in Africa." He added:
"We want to work with and provide opportunities for African entrepreneurs working in one of the most exciting and disruptive fields today while bringing our own solutions like our AML/KYC Platform and AMLT Network."
The KAD ICT Hub
Launched in 2017, the KAD ICT Hub based in Kaduna, Nigeria is an IT innovation hub that receives support from the Nigerian government.
Co-founder and chief executive of the KAD ICT Hub Yusuf Bashir said: "[…] The transformative potential of blockchain is enormous, and we are confident that, working with Coinfirm, we can provide the testbed and support for today's leading African blockchain companies, giving them the opportunity to become global leaders. Here in Kaduna, Nigeria's third-largest state in terms of population, and leading learning and innovation hub, we are extremely fortunate to have a governor who is not only supportive of what we are doing but had ensured we are backed by the Kaduna State Government."
The hub has been working with Trudatum, Coinfirm's blockchain-based data document verification platform, which Poland's largest bank PKO Bank Polski has recently started to use. Additionally, Trudatum could be used in Nigeria to securely store documents in government institutions and universities.