Baracoin is Developing a Mutually Beneficial, Cashless Economy to Promote Trade, Travel and Development in Africa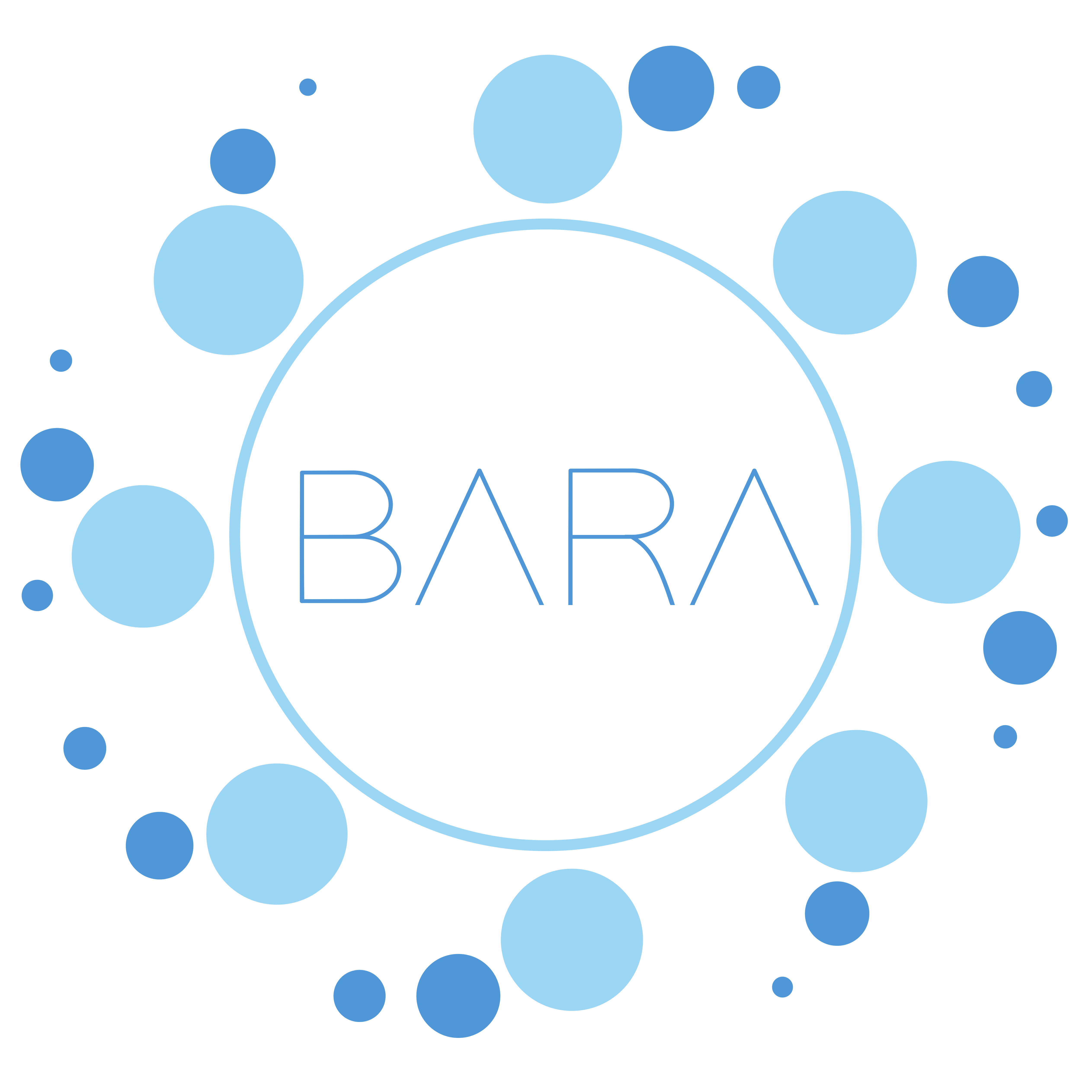 What was the original purpose of bitcoin? To develop a digital currency, not controlled by a corrupt government or organisation and which could be used in regular transactions. To this end, bitcoin has largely failed. The development of bitcoin is controlled by a handful of powerful mining groups who disagree amongst themselves over the future of bitcoin, leading to a number of forks of bitcoin in recent months, examples of which include Bitcoin Cash and Bitcoin Gold.
In addition, the massive demand for bitcoin has ground transaction times to a near standstill, sometimes taking hours to complete even small transactions along with charging fees in the tens of dollars. Combined with all this are the massive price fluctuations that bitcoin (and indeed other coins) face on a daily basis. These all make it difficult for bitcoin and the vast majority of Altcoins to serve as a daily currency. Indeed, bitcoin now serves primarily as an investment platform and store of value. Bitcoin has failed but the need for digital currency immune to whims of governments & profiteering financial institutions while delivering fast and convenient payments and transfers has not gone away. The entire cryptocurrency space remains a massive experimental hub, where new innovations and iterations of past currency models continue to incubate. Which one of these will prove to be the stable, secure and cheap currency that many desire?
An Irish company, Tribal Nexus Ltd, has developed a new cryptocurrency, Baracoin, which is seeking to be the answer to that question. Baracoin is planning to launch its service this year and is aiming to bring a stable digital currency, backed by an equal reserve of Euro, to several African nations, starting off in Southern and Eastern Africa. The company's decision to focus on Africa is unsurprising, considering that this is a region which has suffered from profiteering of financial institutions, with high costs for basic financial services – including the continent's large remittances bill (Valued at over $40 Billion annually), along with socio-political issues which have led to unstable local currencies, and cash shortages in some of the countries. This is without taking into account the large swathes of the population not served by traditional financial services institutions, due to challenges like access (e.g. Banks tend not to set up in rural areas) and restrictive Customer Due Diligence policies.
Thus, Africa is not only ripe for expansion of cashless economy, with Sub-Saharan Africans six times more likely to only use a mobile payment account than the rest of the world, but the potential benefits of a service like Baracoin's can be revolutionary for the continent, with similar though more expensive services being shown to have already raised 2% of local populations above World Bank definitions of poverty.
Furthermore, this is a continent growing faster than the rest of the world, with increasing levels of IT literacy, urbanization and growing, young middle-class populations.
Each Baracoin will be backed by a 1:1 reserve of Euros, facilitated by Company's relation with Bank of Ireland, ensuring the price of the currency remains stable. Building on the foundations of the robust and proven Stellar Blockchain Platform, Baracoin will be supremely quick to transact, a matter of seconds in most cases. Transaction fees will also be minimal, at 0.25 – 0.75%, becoming even cheaper with additional offers and discounts.
Furthermore, spending Baracoin will earn customers Baratoken, a loyalty token which can be redeemed for offers and rewards with merchants on our network. Baratoken will also be useful for access to other services provided by the network, including low interest peer-to-peer lending and continental insurance.
The Baracoin team are already working on securing partnerships and on-boarding merchants and other stake holders onto their network, working towards their aim of building a sustainable, mutually beneficial network across the continent and ensure Baracoin users and Baratoken holders have access to goods and services they desire from day 1 of system launch.
The Baracoin team will also be conducting Community Development Projects in the areas it operates. These are projects will seek to train individuals for highly skilled work such as programming, build internet infrastructure and carry out educational workshops and healthcare clinics, aiming to meet local needs and utilise the Baracoin Team's international networks and expertise.
Baracoin will be conducting a crowdsale in early Q2 of this year to fully fund this project, with Baratoken being sold at this crowdsale. Right now, the Baratoken pre-crowdsale is open.
You can visit https://www.baracoin.io/ for more information and to register your interest and participate.
*This is a sponsored post. Readers should do their own due diligence before taking any actions related to the promoted company, product or service. Bitcoin Africa Ltd. is not responsible, directly or indirectly, for any loss or damage caused by or in connection with the use of or reliance on any content, product or service mentioned in the sponsored post.*
Can Cryptocurrency Disrupt the Online Gaming Industry?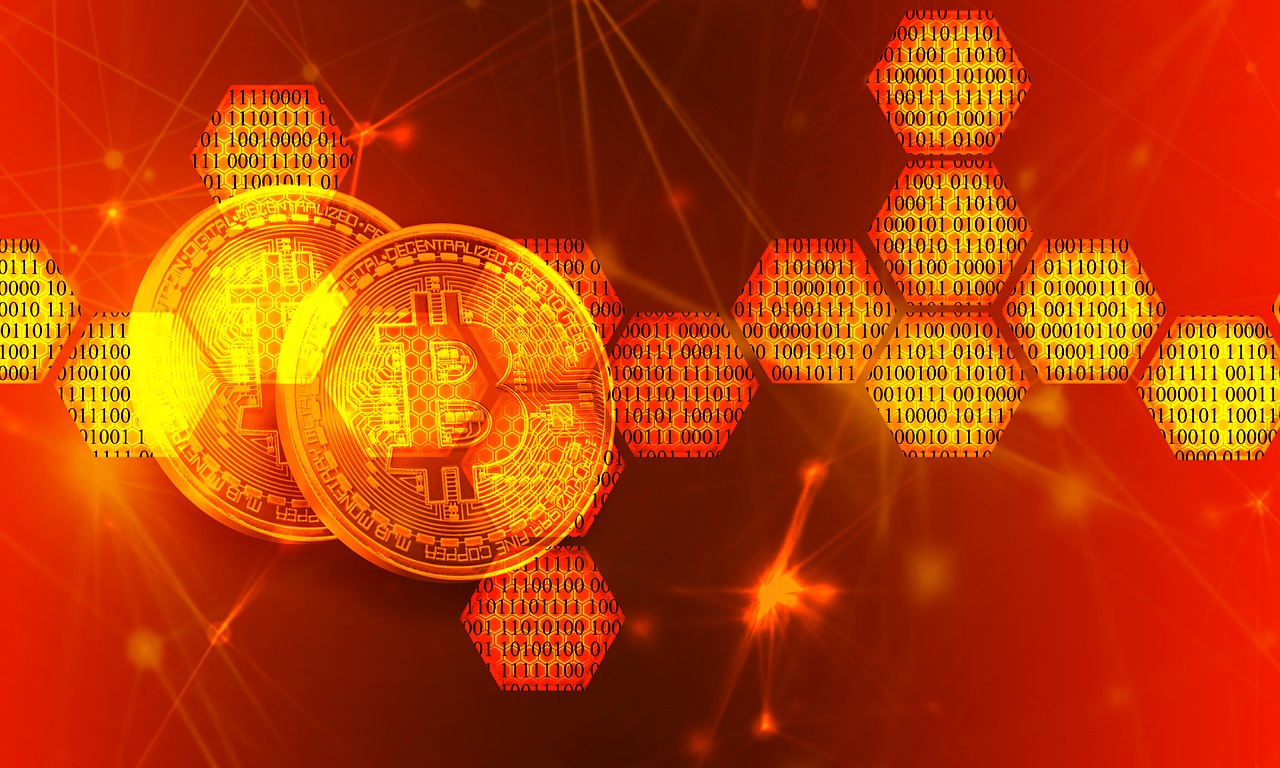 Cryptocurrencies have had a marked impact in various industries over the past few years, generating hype and controversy in equal measure.
When it comes to online gaming, there is ample opportunity for Bitcoin and its contemporaries to cause disruption. But what shape with this shakeup take and how will this differ depending on the segment of the market that is affected?
Online Casino Sites
The rise of digital gambling services has been fuelled in the recent past by the relaxing of regulations surrounding web-based wagering, as well as the streamlining of the transactions required to deposit and withdraw cash from casino sites.
In spite of ongoing efforts to address claims that some countries are too liberal in terms of online gambling regulation, continued growth is anticipated and the industry could generate $100 billion annually within the next half-decade.
Unfortunately, most mainstream casino sites do not offer direct deposits and withdrawals using cryptocurrency. If you want to snap up bonus deals at Casumo or any other popular site, you will most likely have to rely on a credit or debit card transaction.
Indirect use of cryptocurrency can be achieved in this context through certain payment platforms. Skrill, for example, offers a crypto-oriented aspect of its service that can then allow for conversion into a classic fiat currency.
The reason that online casino sites are anxious about embracing cryptocurrency is that it is still subject to a significant degree of volatility, with signs that this state of affairs will persist indefinitely. This is something that players are also considering from a practical perspective, with the investment opportunities presented by cryptos being seen as enough of a gamble in their own right, without bringing the likelihood of losing money at a casino into the equation.
Esports
Online gaming used to be casually competitive, but it did not take long for professional players to emerge and tournaments focused on showcasing their skills to be developed.
Prize money for major events based on titles like Counter-Strike: Global Offensive and Starcraft can spiral into the tens of millions of dollars, while huge audiences from around the world tune in to see their favourite players and teams do battle.
The influence of cryptocurrency in this area of the market is similarly nascent and in the process of evolving, rather than being a truly disruptive force that is impossible to ignore. What is more relevant to Esports is the way that blockchain technology is leaving its mark at the moment.
Blockchain provides the backbone of cryptos and ensures that security is optimal. This is being adopted by certain emerging online gaming service providers in order to reduce the chances of cheating and prevent unwanted outside intervention in both high profile Esports events and everyday face-offs between amateurs in their own homes.
As with online casinos, gambling is also being factored into the Esports scene at the moment, with both cryptocurrency and blockchain technology facilitating the emergence of new solutions to make this a possibility.
Being able to place a wager on the outcome of a digital competition in the game of your choice is not a new concept. What is gaining traction at the moment is the ability to bet on how well you will perform in a match that you actively participate in.
Platforms which let players host their own mini-tournaments, gamble on the result and make money while they play the games they love can use crypto services to make this happen. This is a dramatic shift from the traditional approach to online gaming and will continue to cause changes as the industry matures.
Blockchain Firm PO8 Utilises Underwater Cultural Heritage Assets to Drive Impact in The Bahamas – Says Africa Can Be Next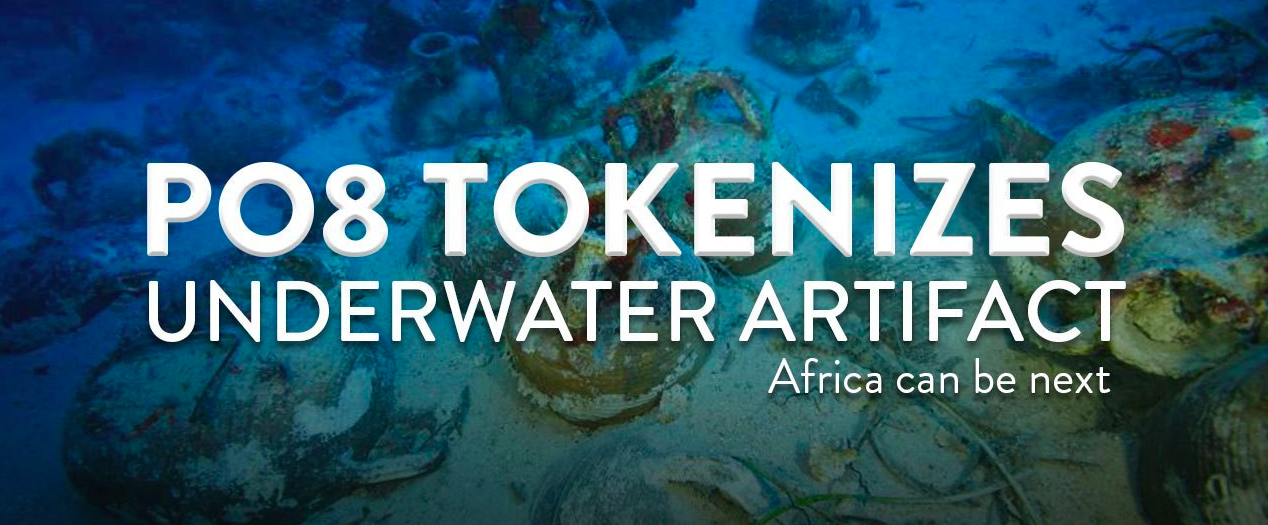 The treasures hidden under the sea will likely remain undiscovered if we all focus on the surface world. However, Bahamas based blockchain company, P08 is changing the underwater narrative as it is creating blockchain solutions to aid in underwater archaeology. The company aims to make marine archaeology accessible through its decentralised applications (DApps).
With the assistance of the blockchain, P08 aims to utilise new maritime technologies, artificial intelligence and robotics to recovering lost cultural heritages that have been shipwrecked in Africa, the Caribbean islands, and other countries. Basically, it's a decentralised, secure and transparent form of underwater treasure hunting. 
PO8 CEO Matthew Arnett and co-founder and COO Raul Vasquez plan to help African nations benefit from the tokenisation of newly recovered underwater artefacts. It plans to utilise the blockchain technology and Non-Fungible Tokens (NFTs) to monetise the ownership of $100B dollars' worth of sunken artefacts in Bahamian waters. P08 will transfer the ownership rights of any recovered artefact with its economic value into a digital title. However, the recovered items will be kept in the custody of the PO8 Museum Foundation to be preserved and exhibited.
It took 18 months for PO8 to assemble its team of marine archaeology and tech, a Dream Team of sort. Included in this team are Dr. David Gallo, TITANIC expedition; Mr. Claudio Bonifacio Shipwreck researcher and author; Troy Launay, member of the Apollo F-1 engines recovery team and Evan Kovacs, a professional underwater photographer.
PO8 aims to be a force to be renown within the Caribbean Islands, Africa and the world at large. The tech company aims to impact the Bahamas first through the provision of local jobs in marine habitat protection, tech and tourism. Vasquez explained how the company aims to build resources in the African continent saying, "This is the retooling of professionals from downtrend industries to servicing new tech industries launching in Africa…We welcome the opportunity to join arms with local governments to promote sustainability and capacity building through underutilised resources. Entire populations stand to benefit."
The company also aims to create its first Archeological Treasure and Maritime Museum By restoring artefacts discovered from its shipwreck sites. PO8 recently received the 2018 Creative Business Cup Award at Demand Solutions in Santiago, Chile from the Inter-American Development Bank (IDB).
P08 is currently running its Security Token Offering. For more information on how to get involved or to inquire about its STO, visit https://po8.io/.
Disclaimer: This is a paid sponsored post. Readers should do their own due diligence before taking any actions related to the company, product or service. BitcoinAfrica.io is not responsible, directly or indirectly, for any loss or damage caused by or in connection with the use of or reliance on any content, product or service mentioned in this article.
How to Trade Double Tops And Double Bottoms
 With Up to 79% Winning Percentage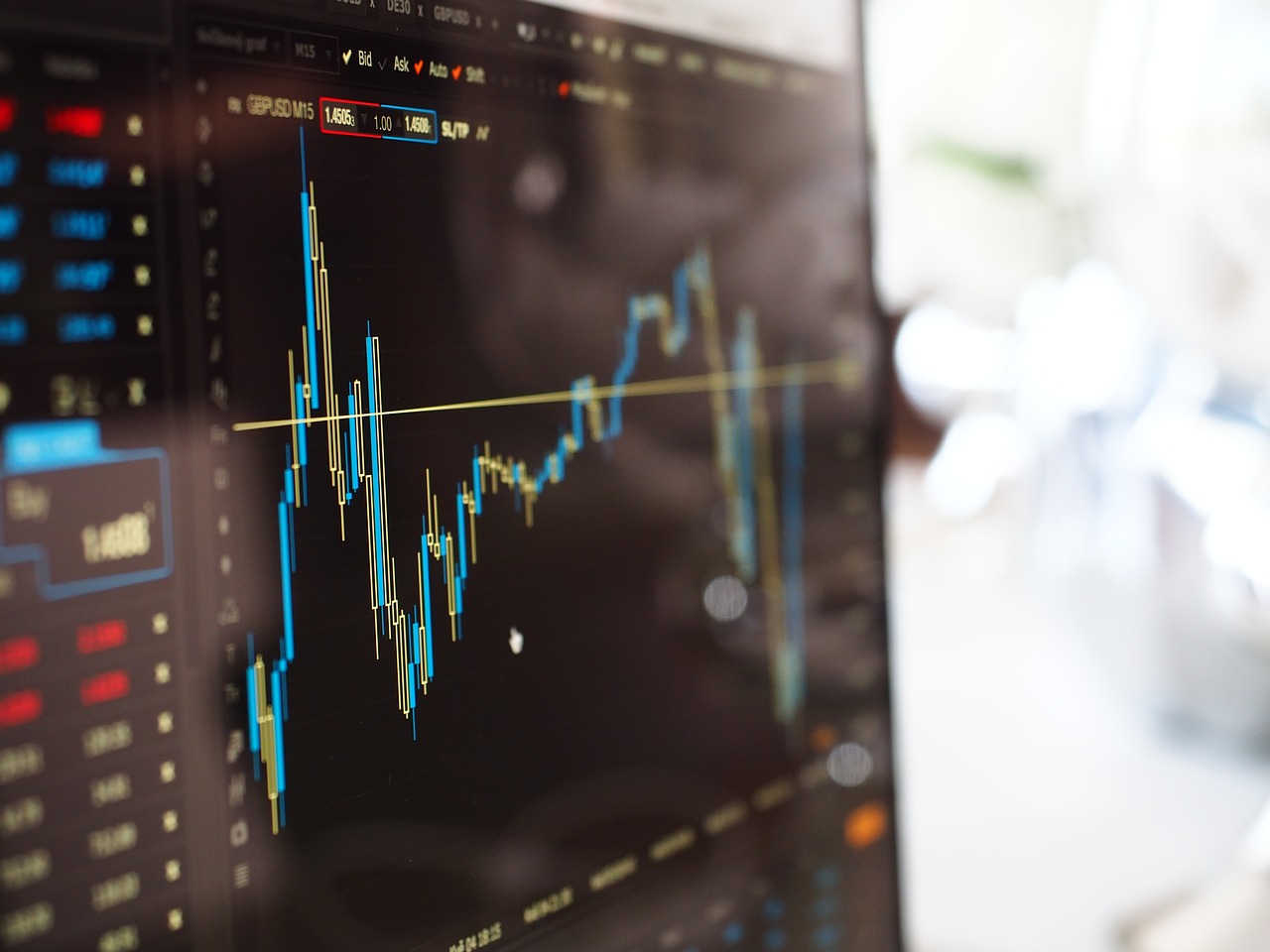 Many of my clients acknowledge that my FREE double top and bottom indicator is a very good indicator for intraday trading across various markets. This includes forex, stock indices, commodities and futures.
But there is a simple trick or a method that you can apply to greatly improve the performance of this Double Top/Bottom indicator. On average, my indicator currently gives a 57%-win rate. But using the methods I outline below, you can extend your wining rate of trades to as high as 79%.
This is no marketing hype but mere common sense and understanding of how the financial markets work. So, read on to know more.
As I explain this indicator, you will see why it can give you up to 79% winning trades using some simple methods.
But before we go into the details of how to use the double top/bottom indicator, I want you to understand the concept before you start using this great tool.
The reason is that, when you understand the concept that I teach, you can use this indicator to dramatically improve your trading performance. In fact, you do not need to stick to the four methods that I outline here.
You can very well experiment on your find and something that is unique to you and works for you to improve your trading.
Up to 79% winning trades with the Free Double Top/Bottom Indicator:
The double top and double bottom indicator is a simple yet robust trading indicator. It is available free of cost and you can download it to see how well it captures the double top and double bottom patterns in the market.
By just following my advice and reading below, you can improve your results by up to 22% with this indicator.
A simple way to understand what I'm about to teach you is by this example.
If you want to cross a street with heavy traffic and not get hit by a vehicle, then you need to be patient until you have a high probability to get to the other side safely. My trading concept is no different to this.
You already know how to cross the street. What I will teach you is when you should cross the street safely.
This is the same philosophy in my trading.
You should only trade those signals that give you a high probability of winning. In the rest of this article, you will learn how to do this.
The 1 + 1 = 3 Effect
Yes, 1 + 1 is not three. But in trading, you can have the effect of 1 + 1 = 3.
This is because when you combine two edges rather than one, your trading performance will simply skyrocket. This simple tweak can improve your risk-reward ratio tremendously.
Of course, you have to put in some effort on your end as well.
The 1+1 =3 effect is the very concept behind increasing your winning percentage to up to 79%.
In my Free Telegram group, I select only those double top and bottom signals from the M30 and H1 time frame if they have an edge. How do we find this edge, you ask?
We look to the bigger time frame such as the H4 and D1 which will enable use to edge to our advantage. We combine the larger and smaller time frame charts to get this envious edge in the market.
M30/H1 Signal + H4/D1 Edge = 3 Times Better Trading!
Yes! As you can see above, we use the larger time frame charts to give us the edge to trade from the smaller time frame chart. There are of course different signals that you can trade. This combination is what I will teach you on how to improve your winning performance.
A Mechanical Winning Percentage of 57%
If you are thinking where I got the above number from, then below is an explanation. It is not made up, but rather an enthusiastic member of my group stumbled upon this when researching the winning probability of the Double Top/Bottom indicator.
Recently, a member of my Telegram group analyzed 182 signals that were sent to the community during a span of the past 10 months.
The signal was based on the double top and bottom indicator which also gave an exact entry, target and stop price level. The risk or the distance between the entry and the stop loss level had a ratio of one. In other words, the risk/reward ratio was 1:1.
A profitable trade was identified as followed for the purpose of this analysis:
If price moved from the entry price with at least one time the risk into profit, then this was a winning trade

Thus, a risk/reward ratio of 1:1 was used in this analysis.
In the next screenshot, you can see the mechanical signals from the Free double top and bottom indicator. This produced 57% of winning trades out of 182 signals over 10 months.
The 57% of winning trades is already outstanding for a mechanical trading system. Most would agree!
A mechanical trading system can be compared to a set of rules for a blind and a deaf person who wants to cross the street. They can't hear or see the street. They only walk to the other side.
A mechanical trading system is a type of a tool that will ensure that the blind and deaf person crosses the street safely simply by following the rules.
The next chart below is a screenshot from the analysis that was done.
The conclusion of the study was that the free double top and bottom indicator had a 57%-win ratio which reached the initial profit level which was the same as the risk.
But you can greatly improve the win ratio by just using common sense 🙂
Increase your win rate to 79% with applied concepts
If you apply the concepts that I will teach you, then you can improve the win ratio from 57% to 79%. I will show you how you can use simple logic to achieve this. It is as simple as waiting for the traffic to allow you to cross the street.
The member of my Telegram group also conducted this analysis to see the improvement in the performance.
I will teach multiple strategies on how to select the best double top or bottom trading signals. By using this concept, the strategy quickly improved to 79%-win rate.
How is this performance increased possible? Read further! You can pick and choose from any of the concepts that I will explain below. It is best that you find one concept from the below which you are comfortable with and keep practicing it.
Strategies to select high probability trading signals!
Just like there are many ways to cross a street, I will also show you the different strategies you can use to trade only the high probability setups. I will explain these multiple strategies very briefly in this article, so you can get an understanding.
You do not have to use all the strategies mentioned. Just pick one that you line and you will automatically see an increase in your trading performance with a factor of 3!
Here are the strategies we use to get that winning edge:
Strategy #1: H4 Divergence for M30/H1 signals
Strategy #2: Trading signals directly at the trend line
Strategy #3: Trading signals when a trend line is broken
Strategy #4: M30/H1 Signals After Steeper Trend Lines
Strategy #1: H4 Divergence for M30/H1 signals
The first strategy is making use of divergence on the H4 chart to trade the double bottom and top pattern on the 30-minute or 1-hour chart.
The next screenshot gives an example of an effective trading set up. This is when a double top or a double bottom pattern is formed on the smaller time frame chart such as the M30 or H1 time frame.
We trade this pattern only when there is a MACD divergence on the H4 chart.
In the article, you will come across divergence analysis of over 34 instruments on the H4 time frame.
The screenshot shows how a double bottom can be traded within the bullish divergence of a MACD on the H4 chart. It is as simple as that!
The next chart shows a double top pattern that is formed within a bearish MACD divergence on the H4 chart.
Strategy #2: Trading signals directly at the trend line
A trend line is probably the most important tool you can use to gauge the trend of an instrument. Double top and double bottom patterns that form directly at the trend line and in the direction of the trend can greatly improve your probability of winning trades.
This is because the trend from the larger time frame carries the price away from the entry point as you use the smaller time frame to pinpoint the trade entry with precision.
We start with drawing trend lines on the H4 or the D1 chart time frames. This becomes your major reference point.
The chart below illustrates a double bottom pattern that appears directly near the trend line.
The next screenshot below shows a bearish double top pattern formed near the falling trend line.
Strategy #3: Trading signals when a trend line is broken
The next strategy is using the trading signals when a trend line is broken. Finding a double top or a double bottom pattern after a trend is broken is a great way to picking successful or high probability trades.
Finding the double top and bottom pattern after a trend line break can be compared to a football that is held under water. You know that the football wants to pop up above the water line. It is the same case with this strategy.
You can expect price to rapidly rise after the double top or bottom is formed when a trend line is broken. Price action is quite volatile here and this set up can give big results very quickly.
The screenshot above shows a double bottom pattern that is formed after a falling trend line broken. In the next screenshot below, you will see a double top pattern that is formed after a rising trend line is broken.
You can expect a big move once this pattern appears right after a major trend line break.
Strategy #4: M30/H1 Signals After Steeper Trend Lines
Trading with the steeper trend line set up is yet another way to capture the big move in price just before it happens.
In this strategy, we look at two trend lines. The first trend line is a major trend line and is often sloped at a 45-degree angle. This is the major trend line that is respected and can potentially signal a trend reversal if it is breached.
The second trend line or the steeper trend line is smaller in scope. At the same time, this second trend line is steeper compared to the first trend line. The second trend line can slope to an extent of 60 degrees if not more.
Between the two trend lines, there is a significant space. This space is your profit potential. The entry of the double top pattern (between the two rising trend lines) or the double bottom pattern (between the two falling trend lines) is the trigger for the trade.
The following screenshot shows such a steeper trend line setup:
Also, my trading system V-Power (a day trading system for trading reversals) can highly benefit from such steeper trend line setups.
Conclusion:
As you can see from the above, the presented "1+1 = 3" effect is a great way to increase the performance of your trading. This effect is universal in the financial markets and is not just limited to forex or futures.
In fact, this effect is not bound to the signals of just the double top or the double bottom indicator. For example, you could also use my MagicEntry-system (a momentum trading system) which will give you the same desired effect when you use the bigger picture to your advantage.
Make use of the "1+1 = 3" effect and see the results with your own eyes.
This article was contributed by Mike Semlitsch, founder of PerfectTrendSystem. 
Disclaimer: This is a sponsored post. Readers should do their own due diligence before taking any actions related to the company, product or service. BitcoinAfrica.io is not responsible, directly or indirectly, for any loss or damage caused by or in connection with the use of or reliance on any content, product or service mentioned in this paid sponsored post.