Baracoin is Developing a Mutually Beneficial, Cashless Economy to Promote Trade, Travel and Development in Africa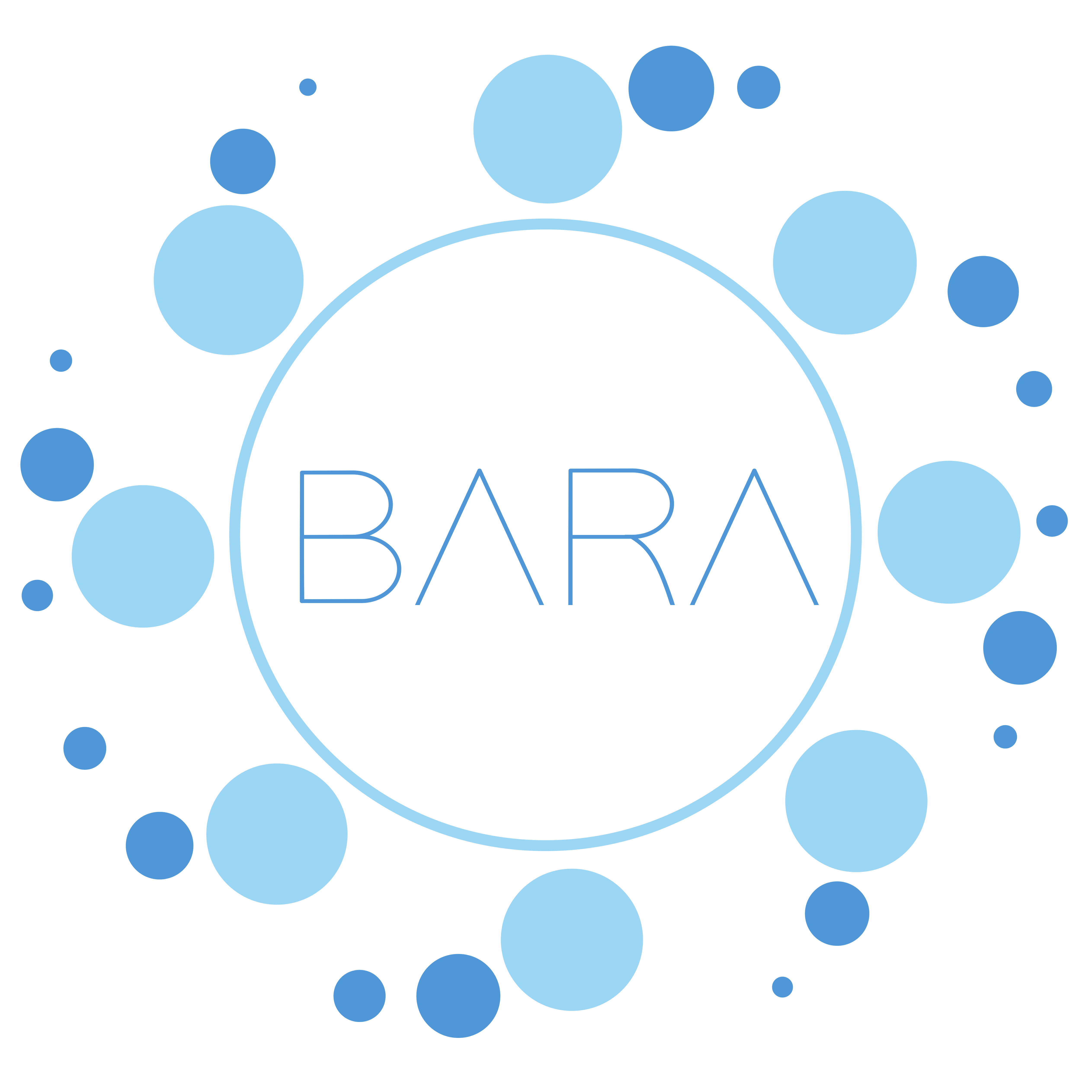 What was the original purpose of bitcoin? To develop a digital currency, not controlled by a corrupt government or organisation and which could be used in regular transactions. To this end, bitcoin has largely failed. The development of bitcoin is controlled by a handful of powerful mining groups who disagree amongst themselves over the future of bitcoin, leading to a number of forks of bitcoin in recent months, examples of which include Bitcoin Cash and Bitcoin Gold.
In addition, the massive demand for bitcoin has ground transaction times to a near standstill, sometimes taking hours to complete even small transactions along with charging fees in the tens of dollars. Combined with all this are the massive price fluctuations that bitcoin (and indeed other coins) face on a daily basis. These all make it difficult for bitcoin and the vast majority of Altcoins to serve as a daily currency. Indeed, bitcoin now serves primarily as an investment platform and store of value. Bitcoin has failed but the need for digital currency immune to whims of governments & profiteering financial institutions while delivering fast and convenient payments and transfers has not gone away. The entire cryptocurrency space remains a massive experimental hub, where new innovations and iterations of past currency models continue to incubate. Which one of these will prove to be the stable, secure and cheap currency that many desire?
An Irish company, Tribal Nexus Ltd, has developed a new cryptocurrency, Baracoin, which is seeking to be the answer to that question. Baracoin is planning to launch its service this year and is aiming to bring a stable digital currency, backed by an equal reserve of Euro, to several African nations, starting off in Southern and Eastern Africa. The company's decision to focus on Africa is unsurprising, considering that this is a region which has suffered from profiteering of financial institutions, with high costs for basic financial services – including the continent's large remittances bill (Valued at over $40 Billion annually), along with socio-political issues which have led to unstable local currencies, and cash shortages in some of the countries. This is without taking into account the large swathes of the population not served by traditional financial services institutions, due to challenges like access (e.g. Banks tend not to set up in rural areas) and restrictive Customer Due Diligence policies.
Thus, Africa is not only ripe for expansion of cashless economy, with Sub-Saharan Africans six times more likely to only use a mobile payment account than the rest of the world, but the potential benefits of a service like Baracoin's can be revolutionary for the continent, with similar though more expensive services being shown to have already raised 2% of local populations above World Bank definitions of poverty.
Furthermore, this is a continent growing faster than the rest of the world, with increasing levels of IT literacy, urbanization and growing, young middle-class populations.
Each Baracoin will be backed by a 1:1 reserve of Euros, facilitated by Company's relation with Bank of Ireland, ensuring the price of the currency remains stable. Building on the foundations of the robust and proven Stellar Blockchain Platform, Baracoin will be supremely quick to transact, a matter of seconds in most cases. Transaction fees will also be minimal, at 0.25 – 0.75%, becoming even cheaper with additional offers and discounts.
Furthermore, spending Baracoin will earn customers Baratoken, a loyalty token which can be redeemed for offers and rewards with merchants on our network. Baratoken will also be useful for access to other services provided by the network, including low interest peer-to-peer lending and continental insurance.
The Baracoin team are already working on securing partnerships and on-boarding merchants and other stake holders onto their network, working towards their aim of building a sustainable, mutually beneficial network across the continent and ensure Baracoin users and Baratoken holders have access to goods and services they desire from day 1 of system launch.
The Baracoin team will also be conducting Community Development Projects in the areas it operates. These are projects will seek to train individuals for highly skilled work such as programming, build internet infrastructure and carry out educational workshops and healthcare clinics, aiming to meet local needs and utilise the Baracoin Team's international networks and expertise.
Baracoin will be conducting a crowdsale in early Q2 of this year to fully fund this project, with Baratoken being sold at this crowdsale. Right now, the Baratoken pre-crowdsale is open.
You can visit https://www.baracoin.io/ for more information and to register your interest and participate.
*This is a sponsored post. Readers should do their own due diligence before taking any actions related to the promoted company, product or service. Bitcoin Africa Ltd. is not responsible, directly or indirectly, for any loss or damage caused by or in connection with the use of or reliance on any content, product or service mentioned in the sponsored post.*
Chinese Blockchain Startup Conflux to Establish Base in Africa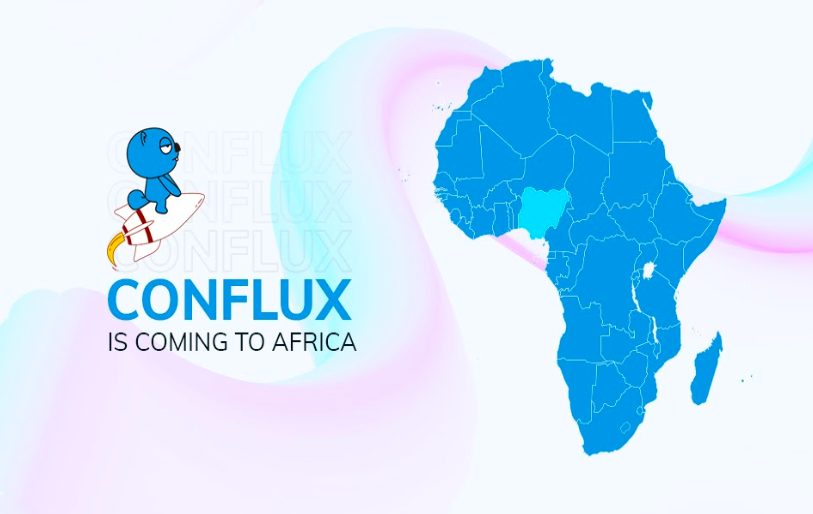 Conflux is a state of the art public blockchain system that can achieve high transactions per second (TPS) without sacrificing decentralisation or safety.
One of the major challenges in the current Blockchain field is a low throughput rate. The current available POW-based blockchain systems all have a very low transaction quantity.
The existing rate limit for bitcoin is approximately 7 transactions per second and for Ethereum is approximately 30 transactions per second, which is way slower than the existing centralised transaction services like Visa (which supports transaction quantity of over 1,000 TPS).
Conflux is here to change the game by sticking to Nakamoto's consensus but adjusting protocol parameters. By adopting the independent IP Tree Graph (TG) structure, Conflux realised a high throughput rate of 3000-6000 transactions per second without compromising on decentralisation.  
What has Conflux Accomplished So Far?
Conflux concluded its 1st round of private funding in 2018, which raised $35 million at the valuation of $400 million. Key investors include Sequoia China, Baidu, Shunwei, Metastable, and IMO ventures. Conflux will not be launching an ICO, IEO or any public sale event. 
In December 2019, the Shanghai government agreed to open a research institute with Conflux, while considering an incubator center that could be set up by June 2020. The Conflux incubator center aims to invite developers and entrepreneurs from different regions to build decentralised applications (DApps) on the public permissionless blockchain developed by Conflux. 
Conflux hired Eden Dhaliwal as managing director to lead its expansion in North America. Dhaliwal left Outlier ventures at the end of December after working at the Web3 venture capital firm for over three years. He previously worked as an advisor at DLT Labs and a mentor at Techstars.  
Why is Entering the African Market Important?
The African project is a win-win for both Conflux and the African community. We are looking to establish a concrete community of developers, miners and also partner with local exchanges. The African Market is one of Conflux's top priorities not only for brand recognition but much more on business integration and advancing the Blockchain industry.
The African market and its potential is one we do not take for granted, that's why we have decided to appoint an African Representative, which means we are now closer to you and you will be seeing and hearing more from us.
What is the Status of Conflux's Current Community?
Conflux's name and influence started to spread out since early 2019, along with its testnet launch which came live in the first half of 2019. Now the project has strong and solid communities across China, Vietnam, Korea, and the US market.
The Conflux Bounty Program, which acts as the major community interaction platform, consists of various tasks, which include helping conflux develop its open-source code, improving a small widget or even promoting the Conflux community. Unlike traditional bounty platforms, the bounties can be claimed by community members with different backgrounds. Community members can claim Fans Coin (FC) upon accomplishing any tasks on the Bounty Program.
FC is a smart contract developed on Conflux Testnet. The FC can be swapped into the Mainnet CFX 1:1 (one for one) through the smart contract once the Mainnet launches later this year and is currently the only way of obtaining Tokens from Conflux. 
Learn more about FCs and the Conflux Bounty Platform here: https://bounty.conflux-chain.org
For everyone that wants to register on the Bounty Platform, we have a special registration code for you here.
Become part of the Conflux Africa Community by joining their Telegram Group: https://t.me/ConfluxAfrica
Stay updated on Conflux through Instagram: https://www.instagram.com/conflux_foundation/
Follow the Conflux Twitter account: @ConfluxChain
Together, let's bring blockchain technology and cryptocurrencies to everyone!
Disclaimer: This is a paid sponsored post. Readers should do their own due diligence before taking any actions related to any company, product or service mentioned in this article. BitcoinAfrica.io is not responsible, directly or indirectly, for any loss or damage caused by or in connection with the use of or reliance on any content, product or service mentioned in this sponsored post. 
Playbetr.com – The Licensed Bitcoin Casino and Sportsbook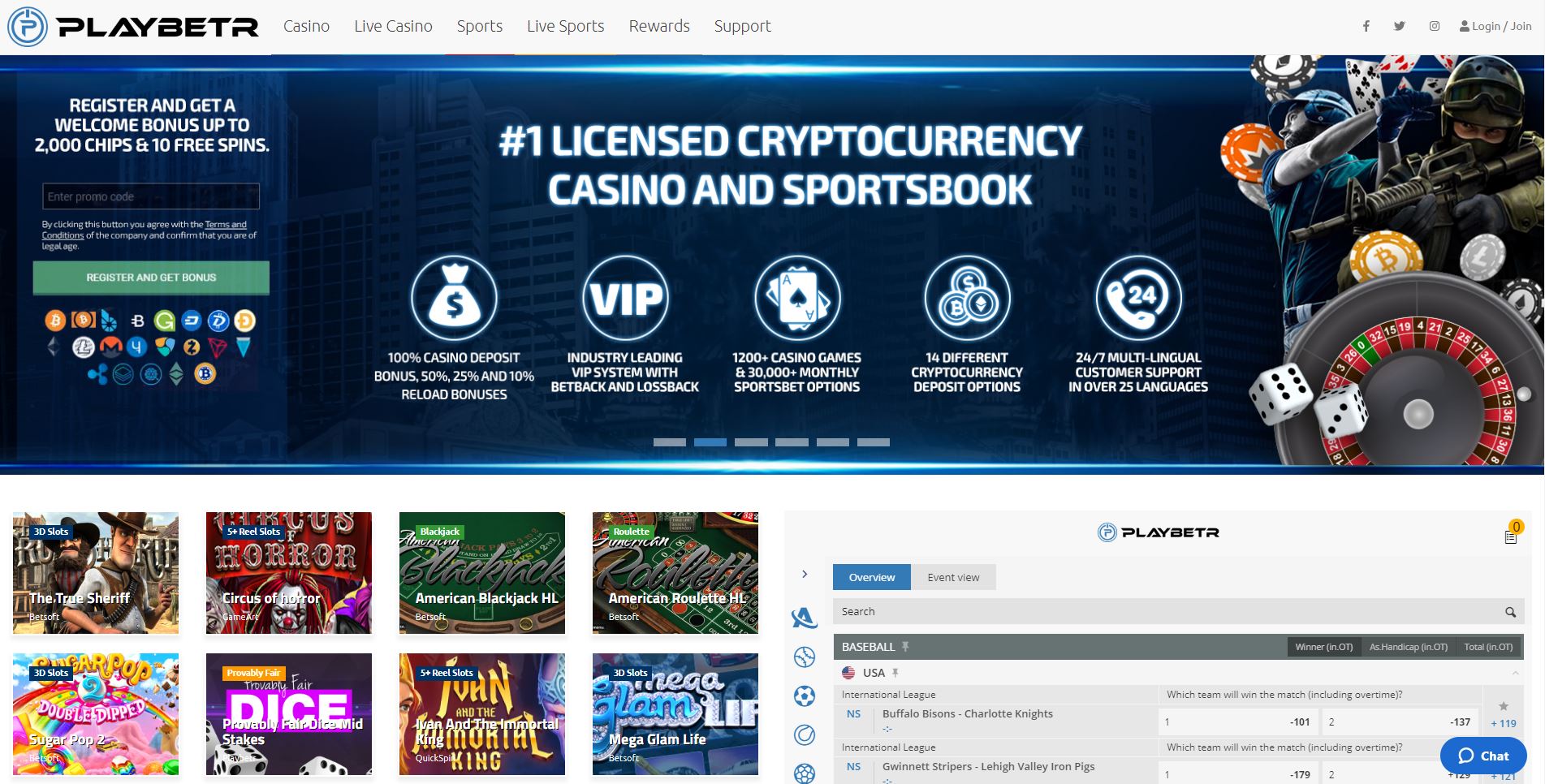 Licensed crypto gambling site www.Playbetr.com is a Bitcoin casino and sportsbook with some of the best loyalty promotions around! By mixing gambling selection with sports betting on the planet earth's largest associations and the latest casino games by only the most reputable gaming software providers, this BTC gambling site delivers the highest customer-experience at all times! Visit Playbetr's Bitcoin casino & sportsbook to taste the crypto gaming's standard.
History
Playbetr's Bitcoin casino & sportsbook is run by a gaming-driven team. This crypto gambling site launched during the peak era and has since only continued to grow in recognition. The team knew that entering a saturated field is not going to come easy, but where some see misfortune, others see opportunity! By launching innovations such as gaming stable coin (PBR), they carried on with more dedication in their hearts, and after years of work, Playbetr succeeded in developing one of the best Bitcoin gaming platforms on the blockchain.
14 Blockchain Coins Accepted at Playbetr
Every crypto gambler knows that with markets open 24/7, the price gets volatile, and while many accept the risks, others prefer to steer clear. Playbetr's team decided to tackle this problem head-on, and came up with a perfect solution, which is now known as the Playbetr Coin (PBR). PBR is a gaming stable token with its value tied to the United States dollar, eliminating any need for users to worry about price fluctuations. And while this crypto gambling site operates on the PBR, it accepts a total of 14 blockchain coins! Players get to play for Bitcoin (BTC), Ethereum (ETH), Dash (DASH), Litecoin (LTC), Monero (XMR), Paxos Standard (PAX), TrueUSD (TUSD), USDCoin (USDC), Bitcoin Cash (BCH), Ethereum Classic (ETC), Dai (DAI), Bitcoin Satoshi Vision (BSV), and Playbetr Coin (PBR).
Casino & Sportsbook Software
With a selection reaching over 1,300 table games, and 10,000 sports betting lines on unique monthly matches, Playbetr's Bitcoin casino & sportsbook is the best choice for any serious gambler. This BTC gambling site works together with the likes of Kiron, Gamebetr, Nsoft, QuickSpin, Pariplay, Evolution Gaming, Endorphina, Habanero, Asia Gaming, GameArt, Xplosive CW, ReelTime, Ezugi & more to give its users the variety they deserve.
Anyone who wants to play popular casino table games and slot machines for BTC can find access to the hottest entertainment on the scene at Playbetr. Some of the biggest formats include provably fair, video poker, virtual games, sports betting, live dealer, table games, slot machines, and more.
By delivering more than ten thousand unique betting markets every month, Playbetr's Bitcoin sportsbook is one of the best options for crypto bettors. The full range of markets features sports like cricket, golf, rugby, tennis, American football, mixed martial arts, rally, e-Sports (Rainbow Six Siege, Counter-Strike: GO, DotA 2, StarCraft 2, Rocket League, Overwatch, League of Legends, more), ice hockey, volleyball, beach volley, table tennis, badminton, darts, snooker & more. The interface is powered by fast grading and super-fast bet acceptance.
Loyalty Rewards
A few things that Playbetr does not lack is loyalty rewards and deposit bonuses! By welcoming new players with a 100% casino bonus, and creating an automated affiliate profile already merged with user's accounts when joining, this Bitcoin gambling site is setting their customers up for success. Playing at Playbetr's BTC casino and sportsbook earns you loyalty benefits like rakeback, lossback, and betback.
And the best part is that the more you play, the faster you build your rank to earn even higher loyalty rewards!
Affiliate Program
Rewarding loyalty is one thing, but Playbetr's Bitcoin gambling site takes it beyond that by throwing out BTC for promoting their casino and sportsbook! Whenever a player joins this site, an automated affiliate profile gets generated for that account. By using a unique identifier to promote Playbetr's games, you can grow your network with new users. With commissions paid instantly, and no fee to join, why skip this opportunity? Participate in the best Bitcoin casino & sportsbook affiliate program by visiting Playbetr!
Customer Care
This Bitcoin casino and sportsbook is powered by an expert customer care team that is available 24 hours a day, 7 days a week. Users may contact support using the ticket, live chat or e-mail channels. The team consists of multilingual specialists who are ready to serve players at an instant notice. Reach out to Playbetr's customer care team to ask any additional questions regarding their product.
Conclusion
Creating a crypto gaming hub with lots of loyalty rewards to earn shows that the team behind Playbetr keeps its customers in high regard. After years of development, this Bitcoin gambling site has grown into one of the best gaming platforms. Tables selection features more than 1,300 games, slots, and thousands of monthly sports betting markets. Since the player's first deposit gets matched with a 100% bonus, why not get yours?
Visit www.Playbetr.com to gamble at the best Bitcoin casino and sportsbook!
Disclaimer: This is a paid sponsored post. Readers should do their own due diligence before taking any actions related to any company, product or service mentioned in this article. BitcoinAfrica.io is not responsible, directly or indirectly, for any loss or damage caused by or in connection with the use of or reliance on any content, product or service mentioned in this sponsored post. 
5 Reasons to Trade Crypto CFDs as a Digital Asset Trader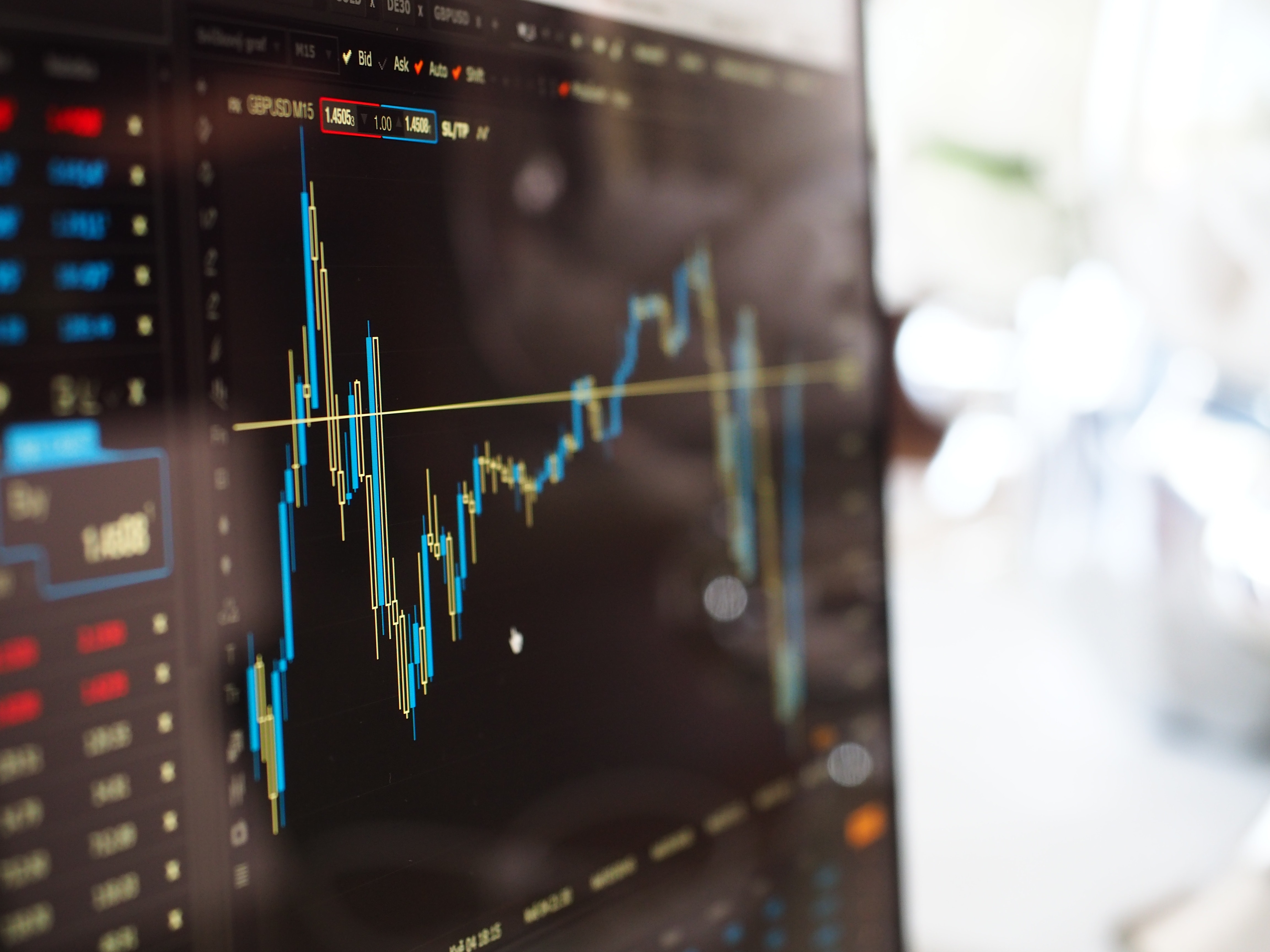 CFDs (Contracts for Difference) are an investment vehicle that allows you to trade assets such as stocks, bonds, commodities or digital currencies without having to own the underlying assets. In this article, we explore five reasons why cryptocurrency traders should consider trading crypto CFDs instead of the underlying digital assets. 
Easy to Get Started
It is easier to get started with trading crypto CFDs instead of buying and selling actual cryptocurrencies. CFD trading simply involves signing up for a CFD trading platform, like Oinvest, and you can get started. There is no need to set up a cryptocurrency wallet or learn the technical ins and outs of securely storing cryptographic assets. The CFD trading platform handles all the technical aspects of buying, selling and storing digital assets.
Also, CFD trading gives you access to an extensive variety of markets that are not usually available to retail investors, all from one trading dashboard. CFDs let you speculate on the price movement of individual shares, indices, currencies, bonds, commodities, and digital currencies. 
Does Not Require Technical Crypto Know-How
Individuals who do not trade cryptocurrencies can easily enter CFD trading without fear of facing challenges due to technicalities. At the very least, trading cryptocurrencies involves understanding how the blockchain works and how to securely buy and store digital assets. 
These technical challenges can be alleviated by trading CFDs on cryptocurrencies instead. Trading profits are paid out in fiat currency. So, you do not need to concern yourself with storing cryptocurrencies in digital wallets. The threat of having your crypto stolen by a hacker is also alleviated. 
Crypto CFDs allow investors who are new to crypto to start trading in a beginner-friendly environment.
Crypto CFDs Enable You to Go Long And Short
CFDs enable traders to go long or short. You can make profits by speculating on price movements in either direction. You can potentially profit as the market rises or as the market decreases. This feature is not always available on cryptocurrency exchanges.
Many bitcoin exchanges do not enable users to short digital currencies and tokens. That is a shame because traders can use short positions to hedge their portfolios.
Moreover, shorting enables traders to bet on the price of bitcoin dropping. Given how volatile bitcoin is, this is something that (most) traders want to be able to do. 
You Can Trade With Margin
CFDs are leveraged products. In other words, you pay a small percentage of the total trade value to open your position. This is known as margin.
When trading there are two types of margins: initial margin and maintenance margin. The initial margin is required to open a position during a trade. The maintenance margin allows you to keep a position open after you have incurred costs that your deposit margin and account balance cannot cover. Without a maintenance margin, you will receive a margin call from your broker asking you to top up your account to cover the loss to keep your position open.
Margin trading is riskier than traditional trading. However, the availability of trading with leverage gives CFDs traders the possibility to potentially generate higher trading profits.
CFD Brokages Are Regulated
CFD brokers are regulated, making them safer to use than unregulated crypto exchanges. Regulated brokers are under strict regulatory guidelines that protect you, the trader. 
In light of the high number of crypto exchanges that have been hacked in the last decade, there is a strong argument for trading on regulated brokerages instead. Regulated entities are required to adhere to the highest standard of security, which means that your funds are safe. The same cannot be said for bitcoin exchanges.
Crypto CFDs provide an excellent alternative to buying and selling actual digital assets. CFDs enable you to receive all the financial benefits of trading crypto without the technical and operational risks involved in dealing with cryptoassets. This makes CFD trading an excellent choice for new crypto investors who have very little or no trading experience.
To start trading crypto CFDs today, sign up to Oinvest!