Baracoin is Developing a Mutually Beneficial, Cashless Economy to Promote Trade, Travel and Development in Africa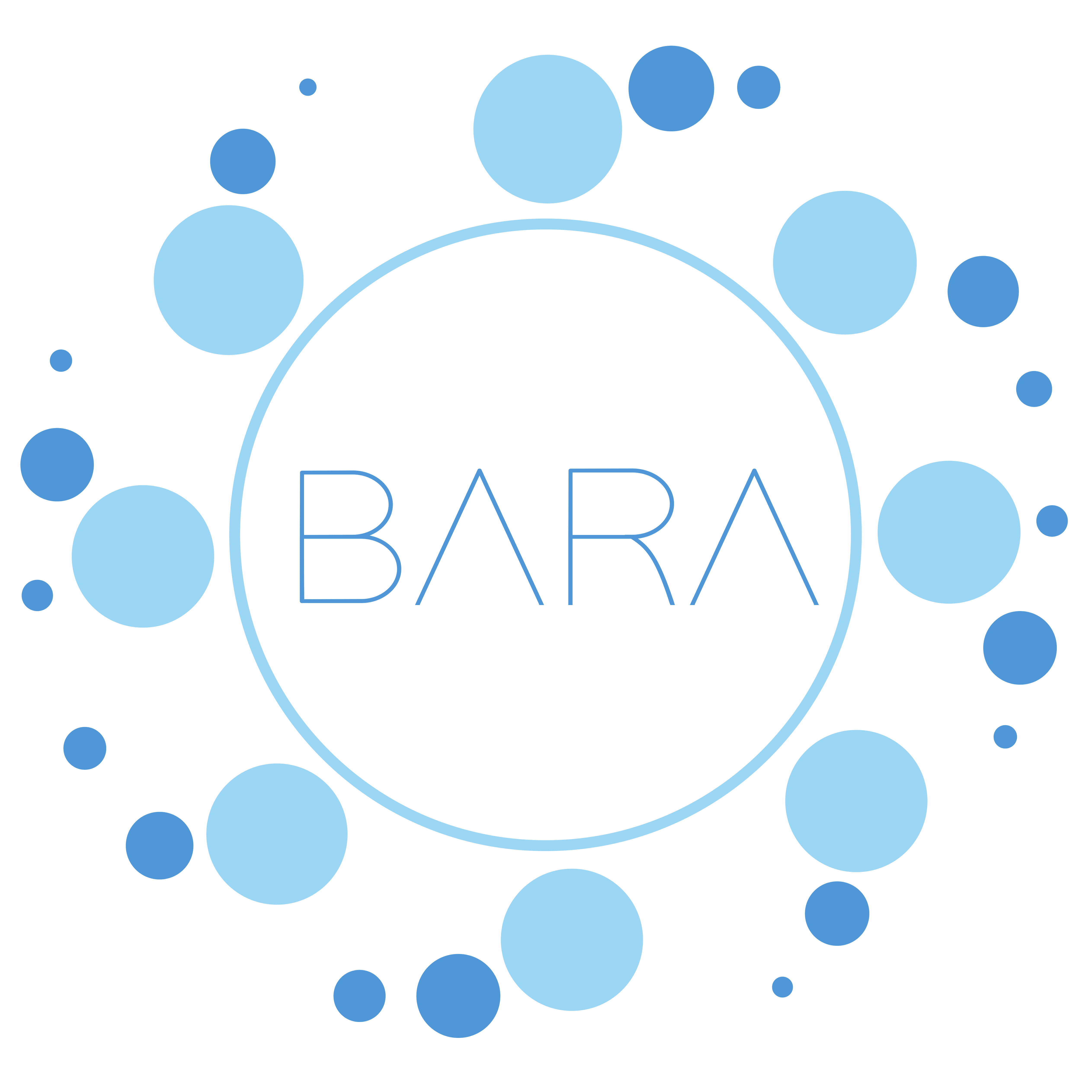 What was the original purpose of bitcoin? To develop a digital currency, not controlled by a corrupt government or organisation and which could be used in regular transactions. To this end, bitcoin has largely failed. The development of bitcoin is controlled by a handful of powerful mining groups who disagree amongst themselves over the future of bitcoin, leading to a number of forks of bitcoin in recent months, examples of which include Bitcoin Cash and Bitcoin Gold.
In addition, the massive demand for bitcoin has ground transaction times to a near standstill, sometimes taking hours to complete even small transactions along with charging fees in the tens of dollars. Combined with all this are the massive price fluctuations that bitcoin (and indeed other coins) face on a daily basis. These all make it difficult for bitcoin and the vast majority of Altcoins to serve as a daily currency. Indeed, bitcoin now serves primarily as an investment platform and store of value. Bitcoin has failed but the need for digital currency immune to whims of governments & profiteering financial institutions while delivering fast and convenient payments and transfers has not gone away. The entire cryptocurrency space remains a massive experimental hub, where new innovations and iterations of past currency models continue to incubate. Which one of these will prove to be the stable, secure and cheap currency that many desire?
An Irish company, Tribal Nexus Ltd, has developed a new cryptocurrency, Baracoin, which is seeking to be the answer to that question. Baracoin is planning to launch its service this year and is aiming to bring a stable digital currency, backed by an equal reserve of Euro, to several African nations, starting off in Southern and Eastern Africa. The company's decision to focus on Africa is unsurprising, considering that this is a region which has suffered from profiteering of financial institutions, with high costs for basic financial services – including the continent's large remittances bill (Valued at over $40 Billion annually), along with socio-political issues which have led to unstable local currencies, and cash shortages in some of the countries. This is without taking into account the large swathes of the population not served by traditional financial services institutions, due to challenges like access (e.g. Banks tend not to set up in rural areas) and restrictive Customer Due Diligence policies.
Thus, Africa is not only ripe for expansion of cashless economy, with Sub-Saharan Africans six times more likely to only use a mobile payment account than the rest of the world, but the potential benefits of a service like Baracoin's can be revolutionary for the continent, with similar though more expensive services being shown to have already raised 2% of local populations above World Bank definitions of poverty.
Furthermore, this is a continent growing faster than the rest of the world, with increasing levels of IT literacy, urbanization and growing, young middle-class populations.
Each Baracoin will be backed by a 1:1 reserve of Euros, facilitated by Company's relation with Bank of Ireland, ensuring the price of the currency remains stable. Building on the foundations of the robust and proven Stellar Blockchain Platform, Baracoin will be supremely quick to transact, a matter of seconds in most cases. Transaction fees will also be minimal, at 0.25 – 0.75%, becoming even cheaper with additional offers and discounts.
Furthermore, spending Baracoin will earn customers Baratoken, a loyalty token which can be redeemed for offers and rewards with merchants on our network. Baratoken will also be useful for access to other services provided by the network, including low interest peer-to-peer lending and continental insurance.
The Baracoin team are already working on securing partnerships and on-boarding merchants and other stake holders onto their network, working towards their aim of building a sustainable, mutually beneficial network across the continent and ensure Baracoin users and Baratoken holders have access to goods and services they desire from day 1 of system launch.
The Baracoin team will also be conducting Community Development Projects in the areas it operates. These are projects will seek to train individuals for highly skilled work such as programming, build internet infrastructure and carry out educational workshops and healthcare clinics, aiming to meet local needs and utilise the Baracoin Team's international networks and expertise.
Baracoin will be conducting a crowdsale in early Q2 of this year to fully fund this project, with Baratoken being sold at this crowdsale. Right now, the Baratoken pre-crowdsale is open.
You can visit https://www.baracoin.io/ for more information and to register your interest and participate.
*This is a sponsored post. Readers should do their own due diligence before taking any actions related to the promoted company, product or service. Bitcoin Africa Ltd. is not responsible, directly or indirectly, for any loss or damage caused by or in connection with the use of or reliance on any content, product or service mentioned in the sponsored post.*
Bitzlato Announces $1000 Giveaway And a Unique Offer for African Peer-to-Peer Traders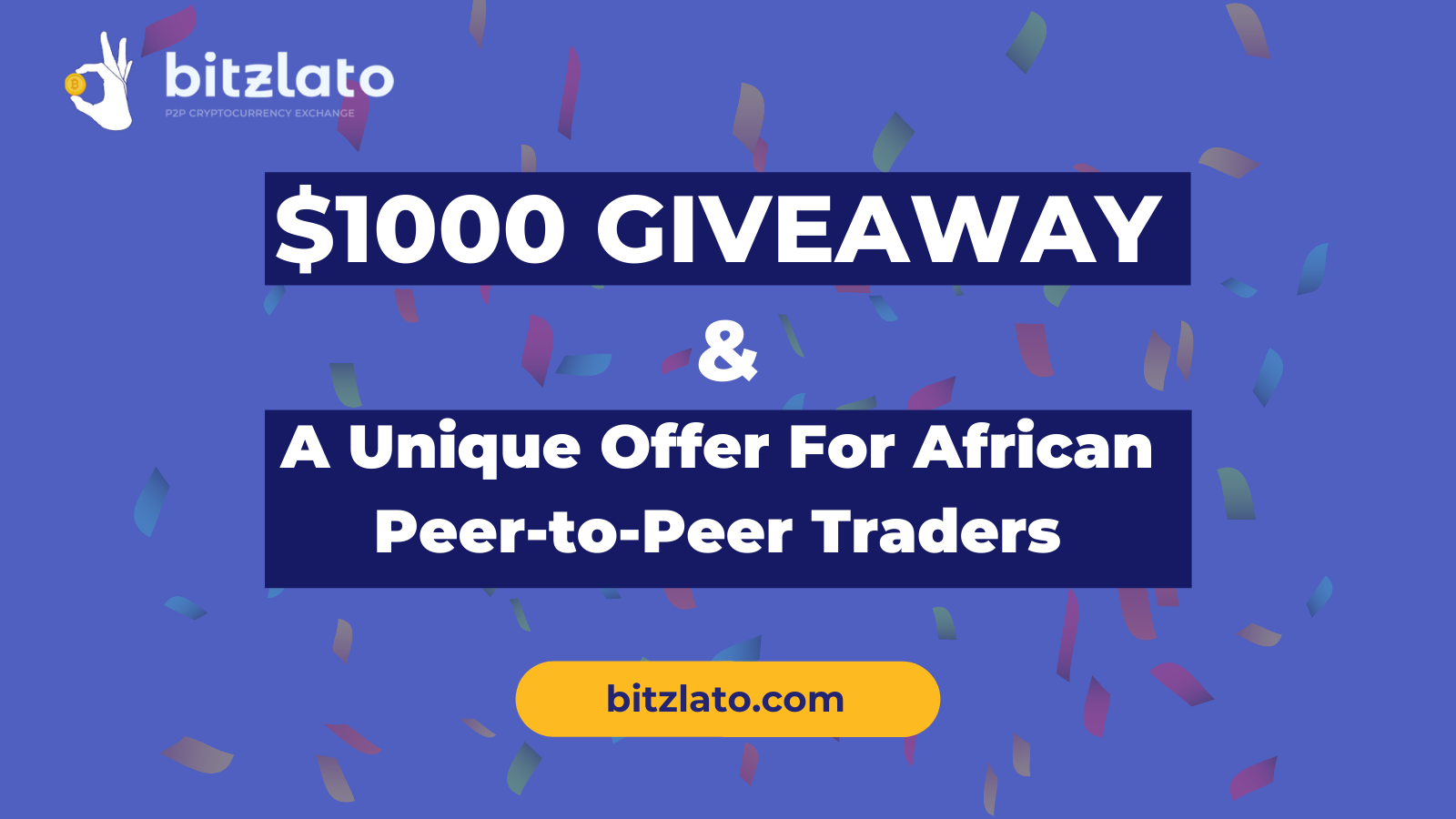 As Bitzlato is looking to expand and extend their P2P services across Africa, they have recently announced the launch of two programmes that will benefit peer-to-peer traders and merchants. Do you have what it takes?

$1000 Giveaway From Bitzlato
The new Bitzlato $1000 Giveaway is here with us, yes you heard that right. 10 African p2p traders will win $100 for participating in the challenge and completing a few steps.

Here is a quick breakdown of what you are up for:
10 Random Winners who complete the steps as stated will win $100 each.

Traders have to make a repost of the challenge, tagging respective #Bitzlato

on

Twitter

,

Facebook,

or

Instagram

for each trade they complete (if you make a post on Twitter you should tag Bitzlato's Twitter account if you do it on Instagram – then tag Bitzlato on Instagram and so on). It is not only about the repost. To support your repost with a trade for any amount. But don't worry, you don't need to make the trade instantly; you need to make them between the 14th of June and the 1st of July 2021. 
If you make 10 reposts – you need to make at least 10 trades during the whole giveaway period. If you make 10 reposts but make only 5 trades, then only 5 of your reposts will qualify. If you make 10 reposts and 15 trades, then 10 of your reposts and trades will qualify.
Traders can do an unlimited amount of reposts but not over 1 per social network (Facebook, Twitter, Instagram) per day (so you can make up to 3 reposts if you have accounts in all these social networks to increase your chances)

Tagging Bitzlato on Facebook, Instagram and Twitter is necessary. 

The more trades and reposts you complete, the higher your chances of winning.

One trader cannot get more than a $100 reward.



On the 1st of July 2021, Bitzlato will randomly select 10 different winners who achieved the highest results.

A Unique Offer For African Peer-to-Peer Traders

Bitzlato is looking for potential p2p traders, individuals, or groups that can list their offers to either buy or sell crypto through local African payment methods and currencies. It is now more clear that Bitzlato is in Africa to stay as it builds and provides better services for peer-to-peer traders in Africa.

Here is a more detailed list of benefits interested peer-to-peer traders are up for:

Zero escrow fee trading: Bitzlato recently announced that it has dropped all escrow fees for African-based countries. Trading without escrow fees means that users can buy, sell and create ad offers on BZ and no trading fee will be charged.
Free withdrawal vouchers: Yes you heard that right, traders will get free withdrawal vouchers. This means that you will withdraw crypto to external addresses for free.
Traders rewards: Every professional active trader with high volumes can receive unique monetary rewards for their achievements.

Other important conditions are:

A trader should have a minimum monthly turnover of $4000. This means that for you to qualify for the special offers and rewards, trade at least $4000 on the platform. 

A trader should open buying or selling offers for African local currencies. Including KES, NGN, and other supported African regions  
Do you have what it takes? Sign up on Bitzlato web or the Telegram bot and put up your offer.

To know more about Bitzlato's unique offer, please contact Juliana, Bitzlato Africa Growth Lead via mail here: juliana.mwangi@bitzlato.com

To learn more about Bitzlato, here is a quick video tutorial. 
Join Bitzlato on Telegram, follow them on Twitter,  Facebook and Instagram to learn more about BZ and get the latest updates.
Disclaimer: This is a sponsored post. Readers should do their own due diligence before taking any actions related to any company, product, or service mentioned in this article. BitcoinAfrica.io is not responsible, directly or indirectly, for any loss or damage caused by or in connection with the use of or reliance on any content, product, or service mentioned in this post. 
The Biggest Cryptocurrency Trends in 2021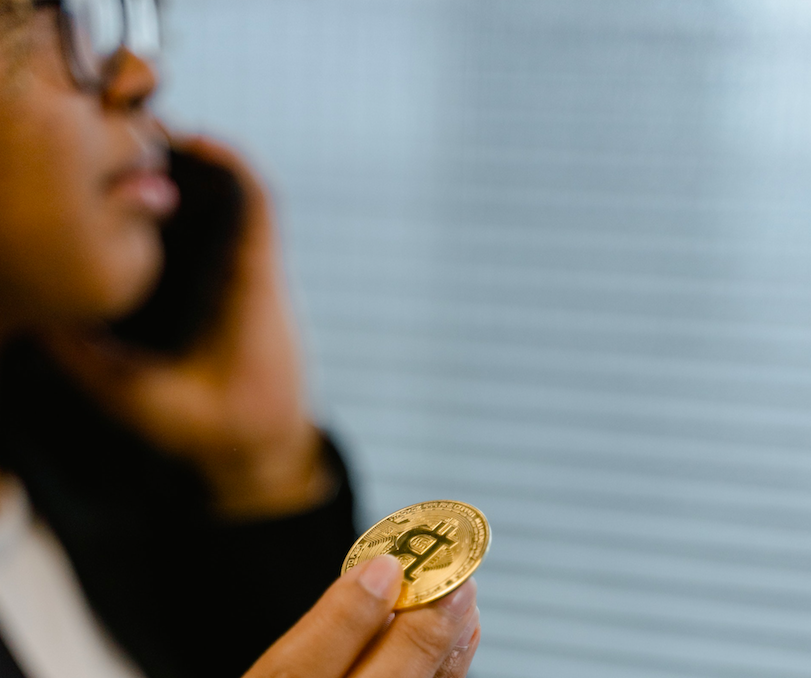 2021 will be remembered as the year in history when cryptocurrency trends grew to new heights. To learn about the biggest cryptocurrency trends in 2021, keep reading.
Institutional Investor Crypto Adoption
More institutional investors adopted cryptocurrencies in 2021, indicating rising acceptance. For instance, asset management company BlackRock commissioned its two funds to invest in bitcoin futures, according to January 2021 SEC filings.
In March 2021, investment bank Goldman Sachs relaunched its crypto trading desk to fulfill the increasing demand from its clients. Another large investment bank, Morgan Stanley, was not left behind either. The bank introduced private bitcoin funds for its clients in 2021. According Coindesk, the bitcoin funds raised $29.4 million in the first 14 days.
Despite the crypto market crash that took place in the second quarter of 2021, institutional investment continues to trend. In May 2021, Glassnode recorded the highest "single-day outflow from OTC addresses in 3.5 months." This shows that institutional investors, who mainly use OTC desks, are buying the dip.
The Rise of NFTs and Crypto Art
When an NFT artwork sold for $69.3 million, the excitement in the space skyrocketed. The NFT art trend spread to every corner of the world, and artists rushed online to create their own NFTs hoping to rake in the big bucks. In Africa, Picha Images and AFEN embraced the trend, keen to take advantage of the opportunity.
While Beeple's 69.3 million 'Everydays: The First 5000 Days' is the most expensive NFT artwork to date, other artists have also cashed in a pretty penny. WhIsBe sold a rotating golden gummy bear skeleton for $1 million. Another artist that goes by the pseudonym Pak sold NFT artwork for $904.41K.
Several CryptoPunks also sold for a lot of money in 2021. For example, the super rare CryptoPunk alien #3100 sold for $7.58 million.
Although the overall NFT market is experiencing a drop in sales in Q2/2021, NFT art projects like CryptoPunks, Meebits, and SuperRare are performing excellently, according to data on Non-Fungible.
Publicly Traded Companies Buying Bitcoin
Publicly traded companies have been acquiring a slice of the bitcoin pie as confidence in the cryptocurrency continues to rise.
In 2021, companies like Square, Meitu, and MicroStrategy increased their existing crypto holdings as the market boomed. For instance, on February 23, 2021, payments company Square purchased 3,318 BTC, adding to its October 2020 investment of 4,709 BTC. Chinese company Meitu boosted its total crypto holdings to about $90 million after purchasing $28.4 million in ether and $21.6 million in bitcoin in March 2021.
Even as the market crashed in Q2/2021, MicroStrategy, under the leadership of bitcoin evangelist Michael Saylor, did not waver in its commitment to bitcoin. The company bought 229 BTC in May, bringing their total stash to 92,079 BTC. Interestingly, the company is not done. It plans to offer $400 million senior secured notes to fund another bitcoin purchase.
However, things have been different with Tesla. The company, through Elon Musk's tweets, has publicly displayed its love and hate relationship with crypto. These tweets have, as a result, affected Tesla's stock price and the crypto market. After revealing a $1.5 billion bitcoin investment on February 8, Tesla started accepting bitcoin payments, then stopped shortly after. Next, the drama continued when Elon Musk tweeted that he had broken up with bitcoin, leaving people wondering if Tesla is set to sell its BTC holdings.
Other publicly traded companies that have bought bitcoin include Nexon, Marathon Digital Holdings, and Riot Blockchain.
Defi Apps and Use Cases
DeFi applications and use cases were another huge cryptocurrency trend in 2021. In the first quarter, the value of the crypto assets that DeFi applications were managing grew by 150 percent to $50 billion. Aave had the highest total locked value (TVL) as of June 9, 2021.  The other top DeFi projects based on TVL at the time of writing were Maker, Compound, Curved Finance, Uniswap, and InstaDApp.
Some of the DeFi use cases that are standing out include decentralised exchanges, stablecoins, projects with cross-chain functionality, and derivatives. Uniswap, a decentralised exchange (DEX), has the highest trading volumes. Sushiswap and Synthetix rank second and third, respectively.
Other examples of popular DApps like Bitcoin Keno and Bitcoin Crash.
More Bitcoin Adoption Globally
There are more bitcoin owners globally as companies and individuals rush to grab a share of the limited cryptocurrency. Overall, there are over 200 million crypto users in the world, according to data from Triple A.
The top five countries in bitcoin ownership are the US, Nigeria, Vietnam, the UK, and Turkey. Also, more men (79 percent) than women (21 percent) own cryptocurrencies. 58 percent of the people that own crypto are below 34 years of age.
Paxful CEO Ray Youssef believes that Africa is seeing a lot of cryptocurrency adoption as people look for alternative ways to make a living, store wealth, and send remittances. The P2P platform expects increased growth in 2021 in Kenya and Ghana. Furthermore, Youssef predicted that Cameroon and Ethiopia will "be strong contenders for emerging crypto markets in the" coming years.
Whether people are using crypto to gamble on platforms like BetFury.io, are sending money to family abroad, or use it as a store of value, crypto adoption is growing globally and in Africa.
As 2021 moves to Q3 and Q4, it will be interesting to see how these cryptocurrency trends evolve. Some experts report that NFTs, DeFi, and cryptocurrencies are bubbles that are going to burst. But is this true? Let us wait and find out. Meanwhile, remember to invest wisely.
If you want to use crypto to gamble, check out all of Betfury's bitcoin games here.
Disclaimer: This is a sponsored post. Readers should do their own due diligence before taking any actions related to any company, product, or service mentioned in this article. BitcoinAfrica.io is not responsible, directly or indirectly, for any loss or damage caused by or in connection with the use of or reliance on any content, product, or service mentioned in this post. 
CoinCola Giveaway: $100,000 in Bitcoin to Support People in Kenya, South Africa & Ghana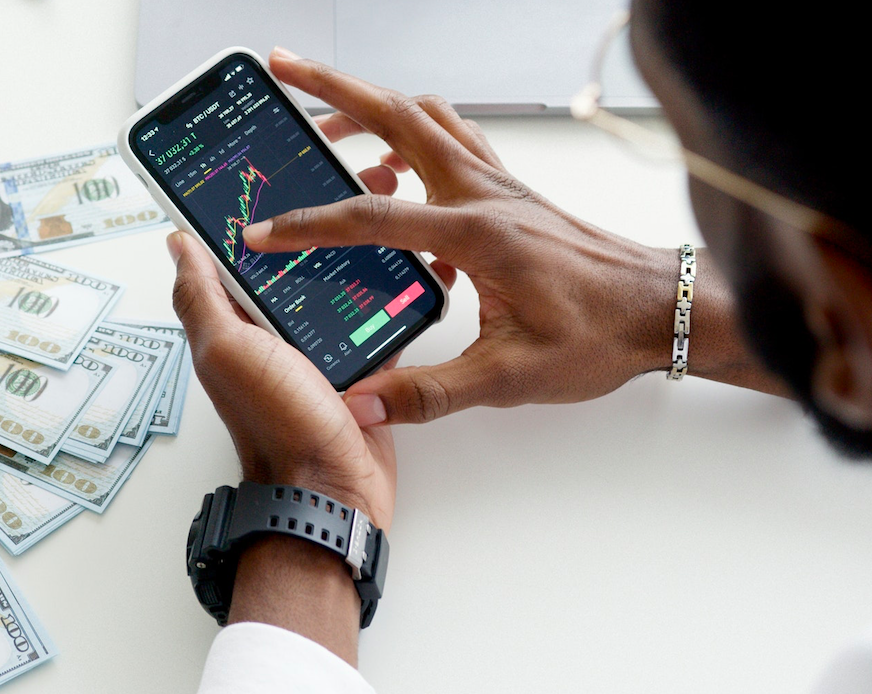 CoinCola was launched in 2017, Hong Kong, we started because we believed engaging with cryptocurrencies can reduce income inequality and bring financial freedom to people. Hence, we created CoinCola to give people a secure and easy way to trade cryptocurrencies.
Since launch, we've facilitated thousands of trades on our platform and are constantly thinking about how we can make the trading experience better and safer.
We have always believed in the underlying principles of blockchain technology and its potential to reshape the financial world. Transparency, security, and efficiency – these are the core values that continue to drive CoinCola.
And now, we're happy to announce that CoinCola is marching into Kenya, South Africa, and Ghana.
Why Kenya, South Africa, and Ghana?
For the past years, Kenya, South Africa, and Ghana have been plagued by economic instability, high inflation, and unstable currencies. The situation has now reached a tipping point with people now facing a severe crisis.
After the spreading of the COVID-19 virus, African economies might be dragged into a fall of about 1.4% in GDP, with smaller economies facing a contraction of up to 7.8%. And UNCTAD estimates a regional average of about 5% in public revenue losses in Africa. 
At CoinCola, we believe cryptocurrencies have the power to diversify African economies and shield them from traditional currency volatility. We aim to help revive Kenya, South Africa, and Ghana's economy by facilitating safe and secure trading at a low cost. 
What Will CoinCola Bring to the Market?
As an alternative to Paxful, CoinCola is an integrated platform that supports both peer-2-peer trading and crypto-to-crypto pair trading.
CoinCola's peer-2-peer(P2P/OTC) platform will enable users to buy and sell Bitcoin (BTC), Ethereum (ETH), Tether (USDT), Litecoin (LTC), Bitcoin Cash (BCH), EOS, and Ripple (XRP) using their local fiat currencies. While the CoinCola crypto spot market allows users to diversify and expand their cryptocurrency portfolios.
From June 8 to July 7, 2021, CoinCola has launched a $100,000 BTC giveaway and implemented incentives to support people from Ghana, Kenya, and South Africa to make extra income.
Rewards For Retail Traders:
2$ BTC bonus for each new user.

5$ BTC bonus for the new user who completes the first deposit. (Minimum deposit: 0.0001BTC)

Extra 2$ BTC bonus for the new user who completes the first trade in the P2P/OTC FIAT trading market.

Extra 5$ BTC bonus for the new user who trades more than 200$ in the P2P/OTC FIAT trading market.

Up to 20% commission by referring friends.
Rewards For P2P/OTC FIAT Vendors:
10$ BTC bonus for each new vendor, who completes one trade and be online for at least 10 days in the P2P/OTC FIAT trading market.

5$ BTC bonus for the new vendor who makes a vendor referral.

Zero fees for trading in the P2P/OTC FIAT market.

All bonus for retail traders.
With low fees, both P2P/OTC and spot trading markets can support the main list of cryptocurrencies, CoinCola will bring the cryptocurrency diversity and money earning opportunity to the crypto communities in Kenya, South Africa, and Ghana.
CoinCola is available through our website (www.coincola.com) and via our mobile app for secure and easy trading on the move (Android and iOS). Sign up CoinCola to Get $2 BTC Now!
Disclaimer: This is a sponsored post. Readers should do their own due diligence before taking any actions related to any company, product, or service mentioned in this article. BitcoinAfrica.io is not responsible, directly or indirectly, for any loss or damage caused by or in connection with the use of or reliance on any content, product, or service mentioned in this post.