CoinFest Nigeria Comes to Abuja on April 5, 2018
The "decentralised convention for decentralised currency" CoinFest will take place in early April in multiple cities across the globe. One of these cities will once again be Abuja, Nigeria. CoinFest Nigeria will be held in Abuja on April 5, 2018.
The event aims to connect cryptocurrency enthusiasts, programmers, entrepreneurs, merchants, investors, entrepreneurs, traders and the general public to discuss ways on how to incentivise cryptocurrency acceptance, educate the public on the benefits of digital currencies and the blockchain.
Promoting Cryptocurrency Technologies Through Collaborative Initiatives
CoinFest Nigeria began in 2017 with support from Cryptographic Development Initiatives of Nigeria (CDIN), Humaniq, BitPesa, CryptoMart and other crypto-friendly organisations. The event attracted participants from many West African countries, particularly Liberia.
The event comes at a time when Nigeria boasts a vibrant bitcoin community evident from a number of successful cryptocurrency conferences and meetups held last year. The country is also becoming a fertile breeding ground for blockchain innovation with a number of successful startups and organisations taking advantage of the high number of bitcoin freelancers, traders, and miners.
The event, which is hosted in seven countries across the globe, is expecting a bigger turnout this year than the year before. The activities planned for the day include panel discussions, in-depth analysis and speeches, informative sessions, networking opportunities, and cryptocurrency and blockchain product exhibitions.
"Nigeria, being a major destination has increasingly come to realise the potentials and opportunities of Crypto and Blockchain Technology in several ways, relevant to individuals, and businesses. However, there is need to intensify more collaborative efforts in engaging interested groups, and relevant agencies on the right path of its adoption to emerging economies like Nigeria," states CoinFest Curator, Kayode Babarinde.
Attendance is free with the event being held at Civic Hall, Civic Innovation Lab, 50 Adetokunbo Ademola Cresent, Beside H-Medix Pharmacy, Wuse II, Abuja, Nigeria, from 9 am. Speakers will be announced soon on the CoinFest website.
For registration, inquiries, sponsorships, exhibitions or speaking opportunities you can check the CoinFest Nigeria website.
The State of the Blockchain in Uganda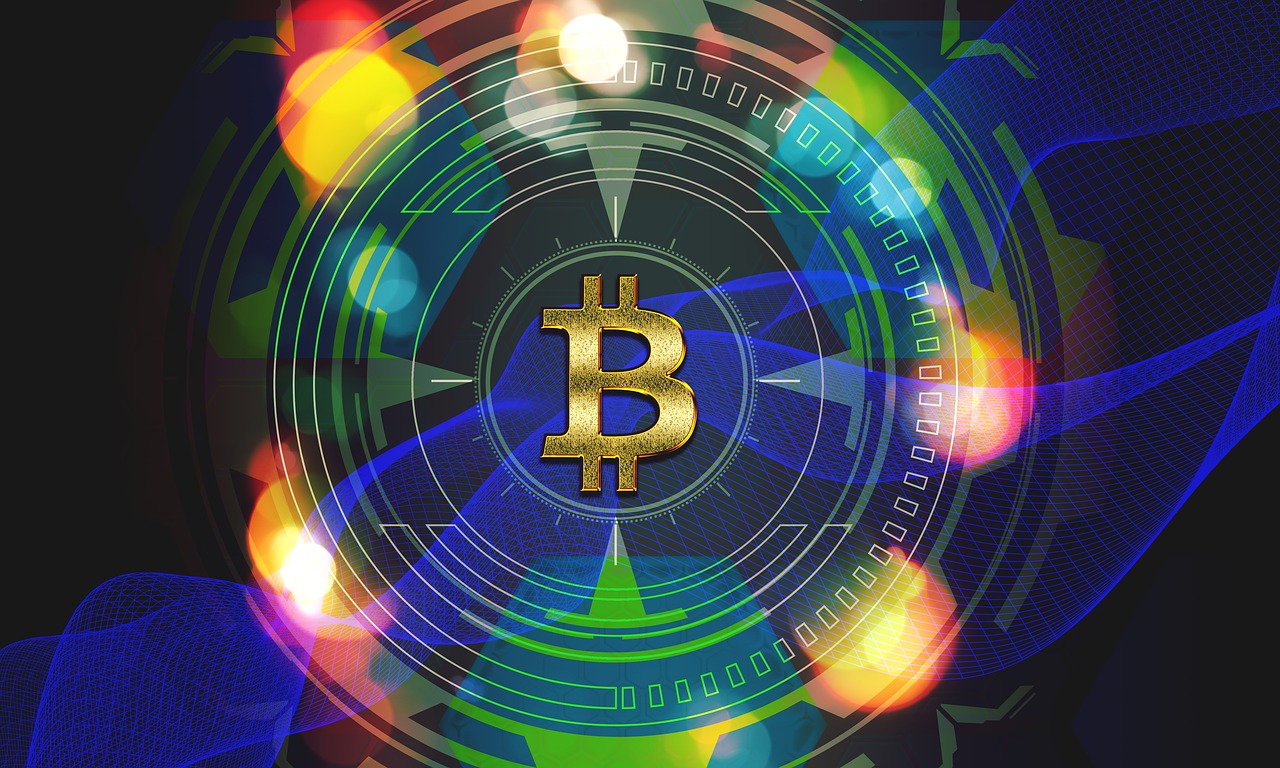 Uganda is home to a growing cryptocurrency community. The capital Kampala was host to the Africa Blockchain Conference in May, which attracted a number of local and international blockchain enterprises and highlighted the country's ambitions in becoming a blockchain hub. This article will explore the state of the blockchain in Uganda including the regulatory climate, notable startups and what the future may hold for the blockchain in the East African country.
The Potential for the Blockchain in Uganda
The blockchain is a decentralised, immutable and public digital ledger that records transactions across a distributed network of computers, which makes it de facto impossible to alter any records without altering all subsequent blocks or getting consensus from the network. Blockchain technology has gained global attention as it aims to build trust into systems used for transfer of value and any kind of data.
Digital currency adoption in Uganda has been on the rise with a number of investors, freelancers, and entrepreneurs in the space. In addition, the Blockchain Association of Uganda organises regular meetups and events where cryptocurrency enthusiasts can discuss opportunities and address challenges.
Regulatory Stance Concerning Blockchain Technology
Despite a growing cryptocurrency presence in the country, local regulators have not warmed up to the use of digital currencies. The Bank of Uganda has in the past warned against the use of cryptocurrencies like bitcoin citing the lack of consumer protections and a proper regulatory framework to govern their use. The central bank also warned investors about investing in MLM schemes like OneCoin, which are quite pervasive in Uganda.
However, things seem to be changing with policymakers and leaders looking to embrace blockchain technology and reap its benefits.
During the Africa blockchain Conference held in May the President of Uganda, Yoweri K. Museveni urged the Bank of Uganda to be more receptive about cryptocurrencies and to research on its potential benefits. He publicly endorsed blockchain technology explaining it would be useful for critical areas of the economy such as food production, service industry, manufacturing just to name a few.
Also, the Ugandan ICT minister announced at the conference the setting up of a Blockchain Taskforce to review the opportunities presented by blockchain, challenges, and advise the government on how best to utilize the technology. The setting up of the taskforce shows regulators in Uganda are becoming more receptive towards blockchain technology and its many applications.
Blockchain Startups in Uganda
There are a number of local and international startups that are harnessing blockchain technology to solve local problems in Uganda. While the Bank of Uganda's position on cryptocurrencies remains unchanged, the regulator has given cryptocurrency trading platforms some leeway to operate.
This has given local entrepreneurs an opportunity to open cryptocurrency exchanges to serve the growing retail market. One such exchange is known as CoinPesa. Founded in 2018, CoinPesa is a cryptocurrency exchange and wallet that was formed to serve the needs of the global market while also providing access for the African user. The Kampala-based startup seeks to solve problems African users face when using international exchanges such as high fees and need for bank accounts. The company improves the user experience by integrating with familiar local payment methods such as mobile money and agency networks. CoinPesa also plans to release a utility token to be used on the exchange through an ICO slated for Q3/2018.
Apart from local exchanges, Ugandans will soon be able to trade cryptocurrencies on the leading global digital currency exchange Binance. The platform has launched a new cryptocurrency exchange in Uganda that enables crypto-fiat trading in local currency. The move comes nearly two months after Binance formed a partnership with CryptoSavannah, Made in Africa initiative, and Msingi East Africa to promote development in Uganda.
Wala, a blockchain powered platform that intends to offer barrier-free banking solutions to the unbanked in emerging markets, launched its money transfer app in Uganda. The zero fee app provides users with access to remittance services, credit and savings solutions on the platform. The services are enabled by the Dala token, which facilitates near instant micropayments at no fees. The company partnered with Spire to pre-install Wala in over 30 million smartphones across its markets. In addition, Wala partnered with Block Commodities, FinComEco, and the Dala Foundation to lend $10 million worth of Dala tokens to small-scale farmers in Uganda.
CryptoSavannah is another blockchain organisation in Uganda that is at the forefront of spearheading initiatives that promote blockchain technology in Africa. The organisation is forming strategic partnerships with the government, private sector, and international sponsors to develop the local blockchain space and thus create jobs and opportunities.
The Future of Blockchain in Uganda
Warnings from regulators against the use of cryptocurrencies have not slowed down Ugandans' appetite for acquiring digital assets. With high unemployment rates witnessed among the youth in the country, many Ugandans are turning to digital currencies like bitcoin for investment and trading.
Furthermore, the Ugandan Government is looking to leverage blockchain technology to improve efficiency in public service delivery and provide easier access to critical public services.
In light of the success of the recent Blockchain African Conference in Kampala, combined with Binance's arrival in the country and the launch of several new local blockchain initiatives, it would not be surprising to see more local blockchain startups emerge as well as international blockchain startups entering this market. This, in turn, would help to boost digital currency adoption and the development of value-adding blockchain solutions for Ugandans.
Locus Chain Foundation Becomes Blockchain Partner of Tunisia Economic City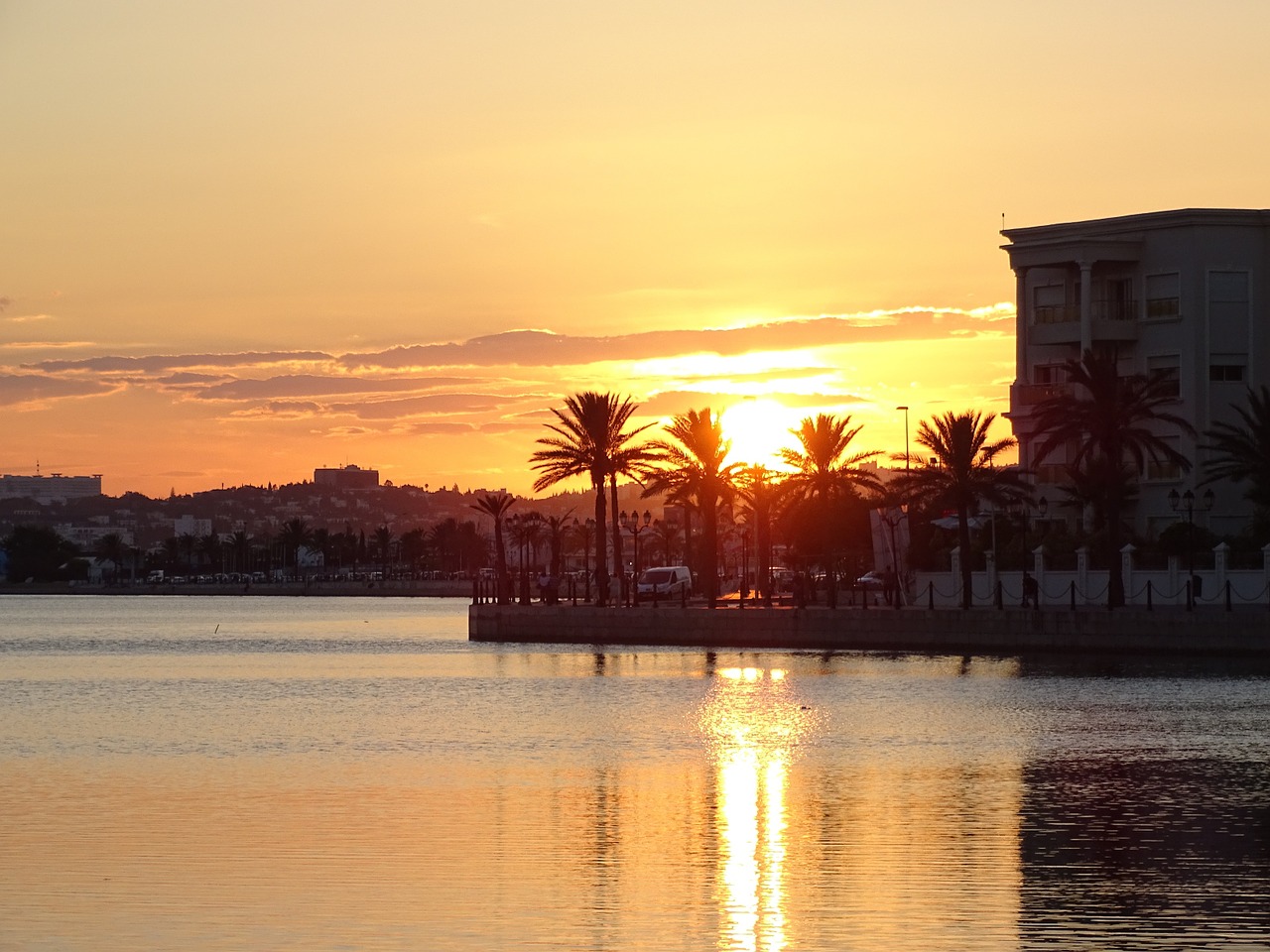 Locus Chain Foundation (LCF) has signed a strategic partnership agreement with the Tunisia Economic City (TEC) to make use of Locus Chain's blockchain platform to deliver services and settlement currency functions.
The agreement was signed at LCF's headquarters in Singapore by the CEO of Locus Chain, Mr. Lee Sang Yoon, and the President of Tunisia Economic City, Dr. Riadh Khalifa Toukabri Ph.D.
The collaboration will see the TEC utilise Locus Chain's next-generation blockchain platform in all construction projects and as a base technology and settlement currency for different industries – such as communication, finance, shopping, medical, AI, and automatic vehicles – that are aimed at digitalising the public sector and businesses by establishing an urban development and a mega economic development project on Tunisia's eastern coast.
The Tunisia Economic City is a large-scale project that covers an area of 90 sq km that will be constructed at a cost of US$50 billion during the initial decade. It is jointly owned by Tunisia and Saudi Arabia and will be built on the eastern peninsula of Tunisia. The city is designed to have a cluster of 14 large themed zones that will serve as a technology and an international business hub that will link Africa, Asia, and Europe. In addition, it will also act as Africa's gateway to Europe and enhance the economic growth of Gulf Cooperation Council (GCC) countries.
Speaking of the partnership, Lee Sang Yoon said: "TEC is one of the most advanced smart city projects the world economy has ever seen. When the 'Locus Chain' blockchain platform is applied to the TEC project, it will be used as a transaction and authentication method for various industries and will provide an ideal management and service system ensuring high transparency and security across the industry."
Jackey Choi, the Operations Director of Locus Foundation for the Middle East, went on to add: "The agreement will enhance the TEC's future-readiness through technological precision and innovation, and benefit, in a broad perspective, all similar projects in the MENA region. This purpose will be served through the LCF's Middle East headquarters in Dubai Silicon Oasis."
Commit Good to Award $10,000 Monthly Grant to Charities in Partnership with FTG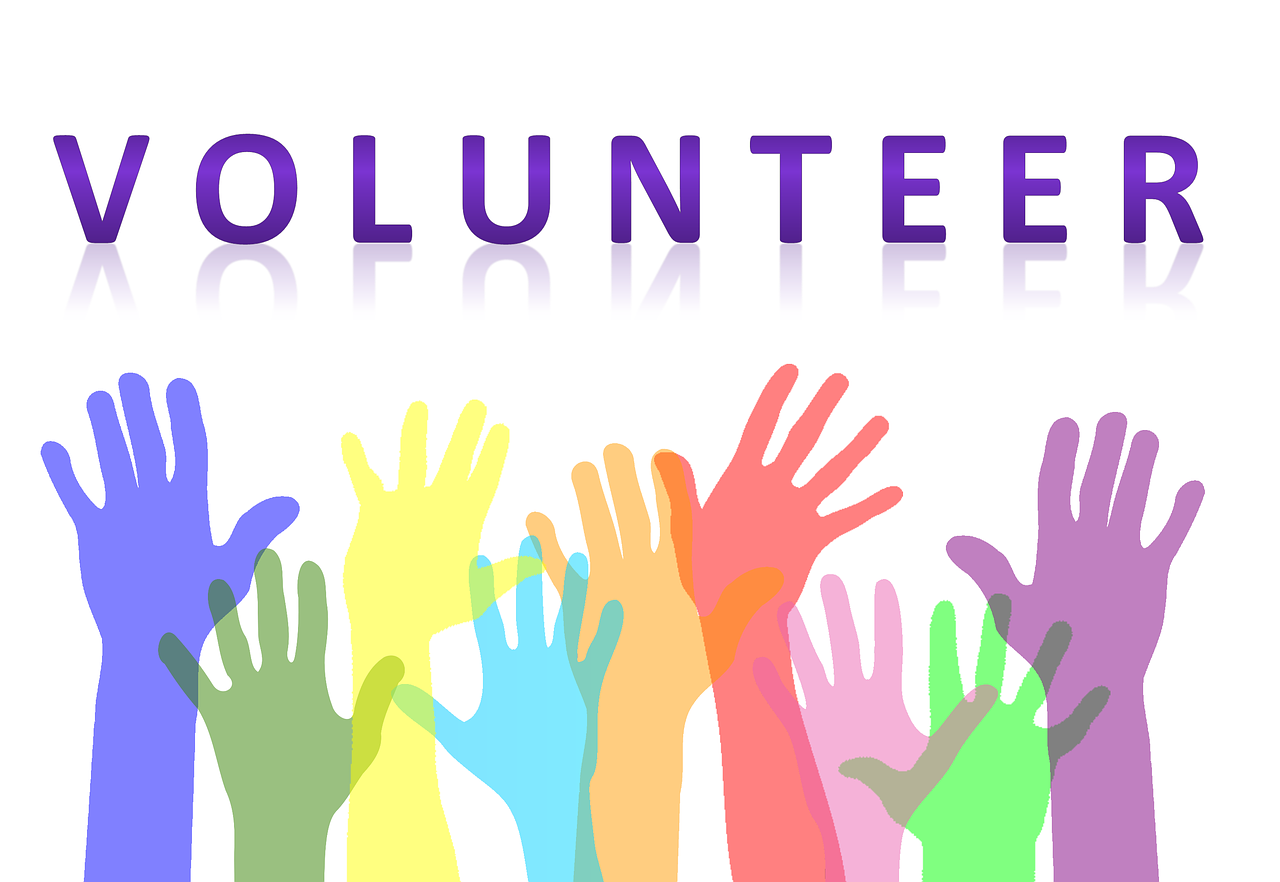 Blockchain startup Commit Good has announced that it will be launching a "Currency of Good" campaign in collaboration with Dubai-based financial services and investment firm Financial Training Group (FTG). The campaign, which begins on September 15, will award a grant of $10,000 every month to a charitable organisation that receives the highest number of votes from users on the Commit Good platform.
The Commit Good platform enables charitable organisations and donors to track how funds are utilised and for what reasons.
The "Currency of Good" Campaign
The campaign will offer digital wallets and a blockchain platform where charitable organisations can post their ongoing projects and ask for the items they need to complete the project. As projects are completed, the most impactful project in that month will be voted for and the project that receives the most votes will get the $10,000 grant.
Commit Good founder and chief executive officer Clay Braswell said:
"Until now, a campaign that awards grants to charities worldwide would not have been possible because of the complexities of regulations with each country's currency. Our goal is to create a charitable economy with the main economic driver being good deeds."
Financial Trading Group CEO Nick Capitanis stated: "At FTG, we are committed to giving back on a global scale. When we learned about the Currency of Good Campaign, we immediately knew we wanted to participate. As we continue to grow, we look forward to funding larger grants for committing good."
FTG has promised to reserve funds from its portfolio performance "to fund, promote, and support humanitarian" and NGOs through Commit Good's campaign.
"Commit Good is dedicated to building a global charitable economy through the integration of marketplace features, fundraising and solving the last mile of delivery," the company states in its press release.
Currently, the listed organisations and NGOs on the platform are Feed the Children, Habitat for Humanity, and Catholic Charities. Organisations wishing to participate can visit Commit Good's website for more information.