Nigerian Blockchain Startup SureRemit Raises $7 Million in Biggest African ICO To Date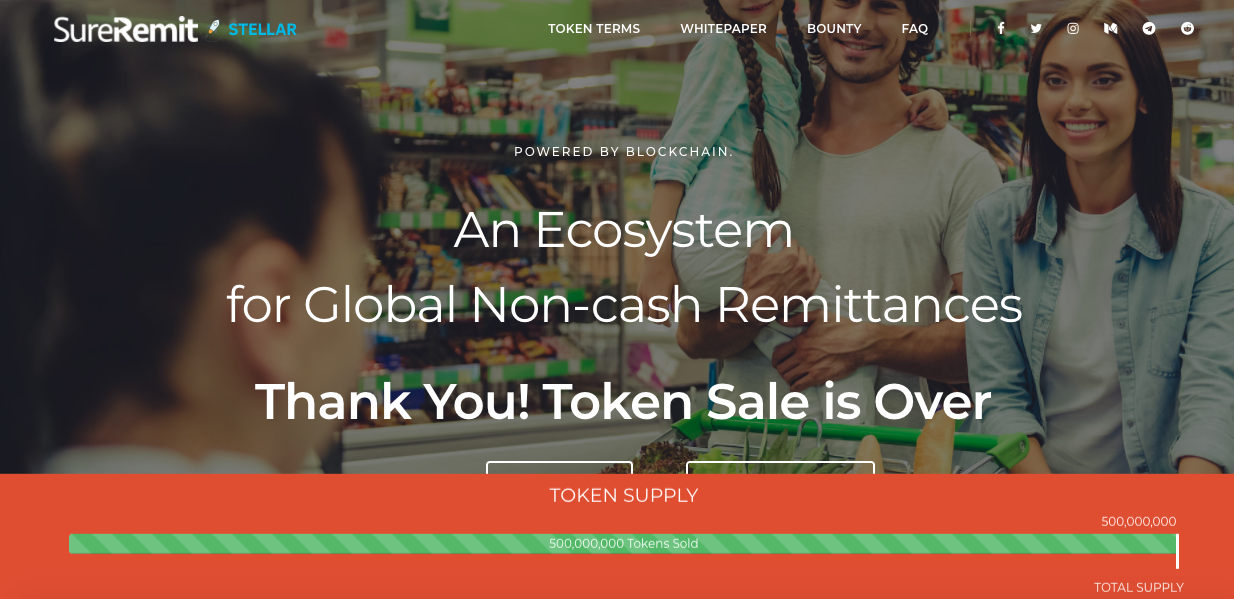 SureRemit, a Nigerian blockchain startup, has raised $7 million during its token sale held from December 8th to February 8, 2018, to develop its non-cash remittance platform.
A Succesful African ICO
SureRemit, which is majority owned by GreenHouse Capital, a Nigeria-based fintech holding company, utilises blockchain technology to allow diaspora Africans to make non-cash remittances to their families back home.
This is facilitated by the Remit token (RMT), a utility token designed on the Stellar Network. RMT tokens are used within the SureRemit platform and can be transferred between users. The tokens can be supported by wallets and traded on exchanges that already host Stellar lumens.
The Remit tokens were floated to early investors during the Pre-ICO at the start of the year. Pre-sale investors benefited from a 40 percent discount on RMT tokens which are presently retailing at 50 RMT for $1.  According to SureRemit Director, Samuel Biyi, participants in the ICO can expect the platform to use the funds raised to ramp up its operations by adding more merchants to its network. The company also plans to grow its team and bring in experienced professionals who can build and manage merchant relationships.
In an interview with E-Labz, Samuel Biyi acknowledged they have been attempts in the past to create non-cash services for different use cases but SureRemit has now applied the concept to the remittance sector. He states:
"We are looking to be the first coordinated effort into creating the product that is specific to that use case (non-cash remittance) not just you know becoming a hybrid of something else so we are aggregating local, physical merchants as well as utilities and channels [….] so I think we are the first major effort at running a global non-cash remittance platform."
RMT tokens will be used within the SureRemit ecosystem to access vouchers and pay bills. Users will be able to create an order for a voucher to be delivered to the recipient via SMS or email, by selecting a country and the right merchant category and paying for the process using their Remit tokens. Upon receipt of the order, the token will be frozen until the voucher is sent from the SureRemit system. Once that occurs, the token is transferred to SureRemit.
Diaspora users can purchase instant shopping vouchers and pay utility bills for friends and relatives across Africa. For seamless remittances, the company relies on its merchant network in Nigeria, Rwanda, and Kenya, together with international partners to send e-vouchers that can be redeemed for goods and services at any of the affiliate merchants.
Attracting Top Investors
A number of prominent cryptocurrency investors participated in the funding round including Hashed, South Korea's largest cryptocurrency fund. Hashed's decision to back SureRemit's pre-ICO token sale signals a growing interest for corporate investors in the potential of blockchain technology to solve remittance challenges in emerging markets where the large swathes of the populace remain disconnected from financial services. The fund has previously supported blockchain-based projects like Ethereum, Simple Token, and Airswap.
Kelechi Nwokocha, a member of the GreenHouse investment team, mentioned in a New Telegraph Online article,
"The implications of growth capital outside of equity financing is huge. It means SureRemit can scale its operations without additional capital from existing shareholders. SureRemit is just one of our 10 fintech enabled portfolio companies that can potentially leverage blockchain to address a specific market gap, particularly in Africa. We're happy to take the lead on blockchain and cryptocurrency implementations on the continent."
SureRemit aims to in the future integrate RMT tokens acceptance directly to the network's partners, which in turn they can convert to fiat money and thus enabling token transfers to happen directly to the merchant's balance.
The SureRemit ICO has been the most successful token sale in Africa to date and will likely encourage more offerings of this kind on the continent this year.
The Sun Exchange Partners With Powerhive to Deliver Energy Access to Rural Kenya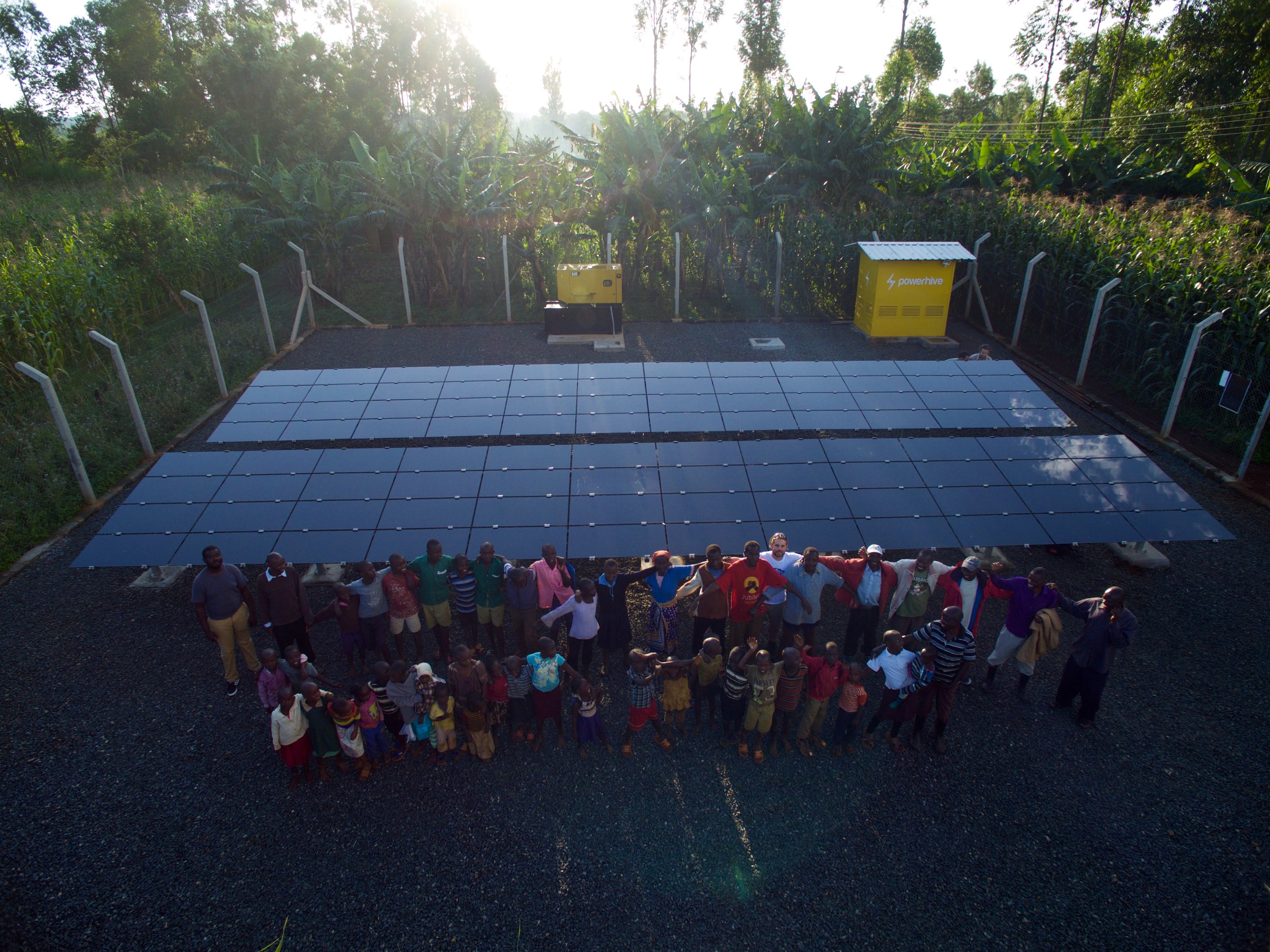 The Sun Exchange has partnered with Powerhive for a new initiative that is set to utilise the crypto-economy to boost energy access in rural Kenyan communities.
Currently, there are more than one billion people that live without electricity which severely hinders economic development and basic human rights such as education, safety, health, and security. The South Africa-based startup Sun Exchange and Powerhive share a common mission that is meant to eliminate global energy poverty by blending "sustainable, decentralised solar power with innovative technologies and financial instruments such as blockchain and digital currencies."
Powerhive, through the partnership with the Sun Exchange, has been named as the exclusive recipient of proceeds designated for the solar project pre-financing from the sales of the Sun Exchange SUNEX digital token. The funds will be used by Powerhive to build solar-powered rural electrification mini-grid projects that will include revenue and livelihood enhancing programs across sub-Saharan Africa.
Besides providing the utility-grade power to rural communities, Powerhive also runs different wealth generation programmes such as the Ku Ku Poa initiative, which is a solar-powered chicken incubation. Having the available solar power put to productive use propels overall economic development and prosperity. This ensures access to energy will always remain more affordable to the purchasing consumers.
Safe Energy for All
Speaking of the partnership, Abraham Cambridge, founder & CEO of the Sun Exchange, said: "The cryptocurrency community is made up of inspired individuals eager for more than just financial gain. Our partnership with Powerhive underscores the SUNEX token sale opportunity to support a crypto project geared directly towards reducing global inequality and climate impact. Together, we are working towards a world where no one is forced to cook with unsafe kerosene or wood-burning stoves, no child has to worry about how they will study after dark, and lack of energy access ceases to propel cycles of poverty."
Cambridge went on to say: "Over the past seven years Powerhive has built a vertically integrated platform that allows us to identify, construct and operate the highest quality and lowest cost solar-powered microgrids in Africa. At the heart of all of our projects are the community which we serve. By providing the power platform first and then layering in productive use programmes, we create a virtuous cycle of economic and personal empowerment which create long-term goodwill with the community and steady profits for them and for our investors."
The Sun Exchange allows anyone across the globe to earn income through their online solar panel micro-leasing platform while helping to bring clean, sustainable, affordable solar power to different organisations such as hospitals, schools, businesses and NGOs in emerging markets. Currently, the Sun Exchange is running a public token sale for its new digital token, SUNEX, which is meant to make the user experience of the Sun Exchange members more lucrative and rewarding.
Benefits of the SUNEX token include:
Opportunities to receive up to a 20 percent return in tokens by staking SUNEX tokens into the Sun Exchange Solar Power Insurance Fund (SPIF)
Access to discounts and lease bonuses when using the Sun Exchange platform, which has been live and operating successfully for several years
Bancor protocol integration ensures SUNEX token liquidity
Because Sun Exchange is an affiliate of the SolarCoin Foundation, members earn three digital currency income streams (BTC, SUNEX & SLR) when utilizing the platform
SUNEX is priced against the US dollar and can be purchased by credit card
The Sun Exchange was recently selected by the United Nations Development Program to pilot blockchain-based solar finance in Moldova. In addition, it also won the Mondato Award for Social Impact in sub-Saharan Africa and has been named the best Blockchain Business in Africa for the past two years running at the African Fintech Awards.
You can find out more about the Sun Exchange's token sale here.
*Readers should do their own due diligence before taking any actions related to the mentioned company, product or service. BitcoinAfrica.io is not responsible, directly or indirectly, for any loss or damage caused by or in connection with the use of or reliance on any content, product or service mentioned in this article.*
Ghana Partners with IBM to Create a Blockchain-Based Land Administration System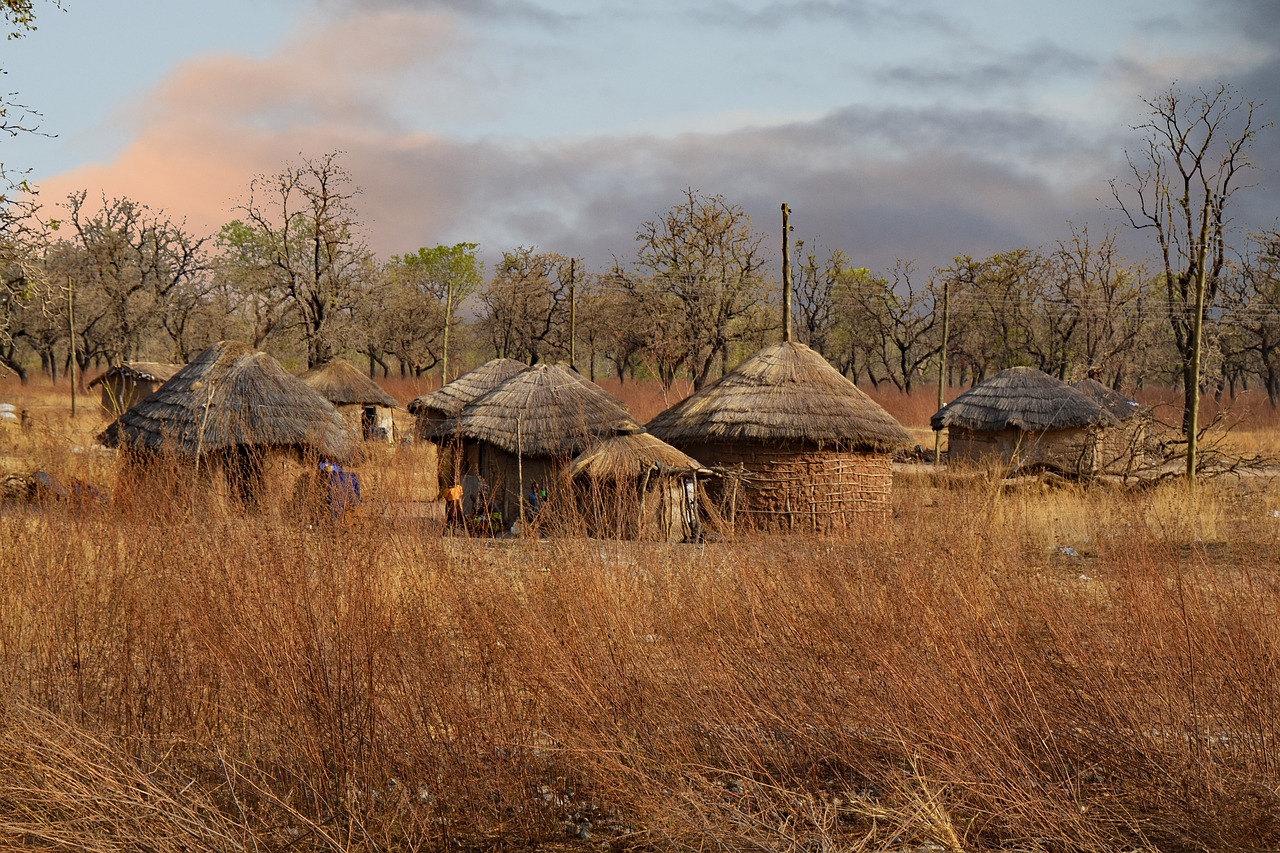 Technology giant IBM and the Ghanaian government have signed a memorandum of understanding (MoU) to replace the existing centralised and paper-based land registry process in the West African nation with an entirely new blockchain-based land administration system.
Applying the Blockchain in Land Administration
According to the general manager for IBM Middle East and Africa, Takreem El-Tohamy, the application of blockchain technology in land administration in Ghana will help the country to build a modern, verifiable, and immutable land registry. It will also increase transparency, security, investment, access to loans, and mitigate fraud.
"We are doing this with a group of Ghanaian business partners, ensuring the transfer of know-how and technology," stated El-Tohamy.
IBM will collaborate with the Ministry of Lands and Natural Resources to create a white paper for the implementation plan, according to a report by GhanaWeb. The MoU has a second phase, which entails the improvement of port logistics and processes.
El-Tohamy elaborated: "For the ports, investments based on blockchain smart contracts can help advance the President's Advisory Council on Doing Business in Africa (PAC-DBIA) objectives to improve US-Africa commercial relationship as modern customs and port logistics systems are critical for improving trade facilitation."
Blockchain Technology in Africa
The blockchain technology conversation has been taking place in Africa through gatherings such as the World Blockchain Summit held in Nairobi, the Africa Blockchain Conference in Kampala, and the Next Einstein Forum held in Kigali as African thought leaders in the sector encourage adoption.
Additional blockchain technology highlights this year, which indicate that Africa is taking the technology seriously, are the successful trial of South Africa's central bank Project Khokha, Kenya's launch of a blockchain and artificial intelligence taskforce, and Uganda's plans to do the same.
The State of the Blockchain in Uganda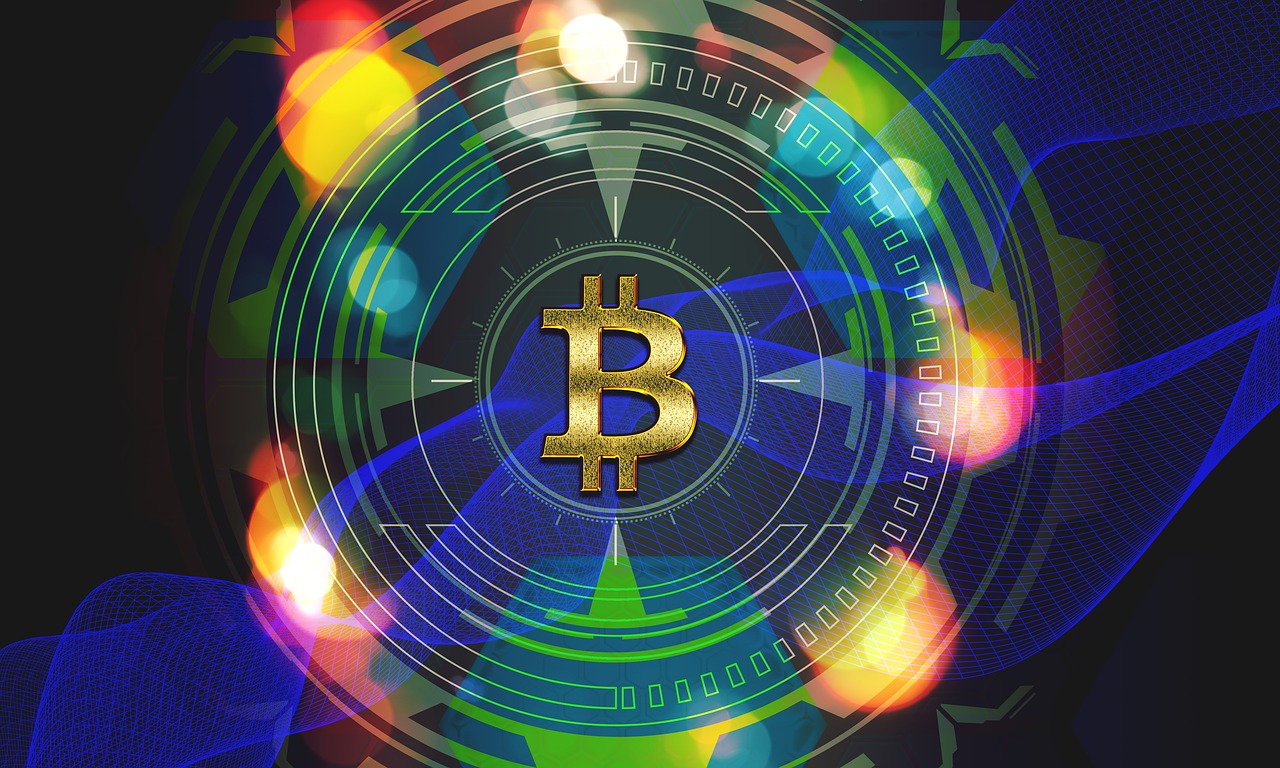 Uganda is home to a growing cryptocurrency community. The capital Kampala was host to the Africa Blockchain Conference in May, which attracted a number of local and international blockchain enterprises and highlighted the country's ambitions in becoming a blockchain hub. This article will explore the state of the blockchain in Uganda including the regulatory climate, notable startups and what the future may hold for the blockchain in the East African country.
The Potential for the Blockchain in Uganda
The blockchain is a decentralised, immutable and public digital ledger that records transactions across a distributed network of computers, which makes it de facto impossible to alter any records without altering all subsequent blocks or getting consensus from the network. Blockchain technology has gained global attention as it aims to build trust into systems used for transfer of value and any kind of data.
Digital currency adoption in Uganda has been on the rise with a number of investors, freelancers, and entrepreneurs in the space. In addition, the Blockchain Association of Uganda organises regular meetups and events where cryptocurrency enthusiasts can discuss opportunities and address challenges.
Regulatory Stance Concerning Blockchain Technology
Despite a growing cryptocurrency presence in the country, local regulators have not warmed up to the use of digital currencies. The Bank of Uganda has in the past warned against the use of cryptocurrencies like bitcoin citing the lack of consumer protections and a proper regulatory framework to govern their use. The central bank also warned investors about investing in MLM schemes like OneCoin, which are quite pervasive in Uganda.
However, things seem to be changing with policymakers and leaders looking to embrace blockchain technology and reap its benefits.
During the Africa blockchain Conference held in May the President of Uganda, Yoweri K. Museveni urged the Bank of Uganda to be more receptive about cryptocurrencies and to research on its potential benefits. He publicly endorsed blockchain technology explaining it would be useful for critical areas of the economy such as food production, service industry, manufacturing just to name a few.
Also, the Ugandan ICT minister announced at the conference the setting up of a Blockchain Taskforce to review the opportunities presented by blockchain, challenges, and advise the government on how best to utilize the technology. The setting up of the taskforce shows regulators in Uganda are becoming more receptive towards blockchain technology and its many applications.
Blockchain Startups in Uganda
There are a number of local and international startups that are harnessing blockchain technology to solve local problems in Uganda. While the Bank of Uganda's position on cryptocurrencies remains unchanged, the regulator has given cryptocurrency trading platforms some leeway to operate.
This has given local entrepreneurs an opportunity to open cryptocurrency exchanges to serve the growing retail market. One such exchange is known as CoinPesa. Founded in 2018, CoinPesa is a cryptocurrency exchange and wallet that was formed to serve the needs of the global market while also providing access for the African user. The Kampala-based startup seeks to solve problems African users face when using international exchanges such as high fees and need for bank accounts. The company improves the user experience by integrating with familiar local payment methods such as mobile money and agency networks. CoinPesa also plans to release a utility token to be used on the exchange through an ICO slated for Q3/2018.
Apart from local exchanges, Ugandans will soon be able to trade cryptocurrencies on the leading global digital currency exchange Binance. The platform has launched a new cryptocurrency exchange in Uganda that enables crypto-fiat trading in local currency. The move comes nearly two months after Binance formed a partnership with CryptoSavannah, Made in Africa initiative, and Msingi East Africa to promote development in Uganda.
Wala, a blockchain powered platform that intends to offer barrier-free banking solutions to the unbanked in emerging markets, launched its money transfer app in Uganda. The zero fee app provides users with access to remittance services, credit and savings solutions on the platform. The services are enabled by the Dala token, which facilitates near instant micropayments at no fees. The company partnered with Spire to pre-install Wala in over 30 million smartphones across its markets. In addition, Wala partnered with Block Commodities, FinComEco, and the Dala Foundation to lend $10 million worth of Dala tokens to small-scale farmers in Uganda.
CryptoSavannah is another blockchain organisation in Uganda that is at the forefront of spearheading initiatives that promote blockchain technology in Africa. The organisation is forming strategic partnerships with the government, private sector, and international sponsors to develop the local blockchain space and thus create jobs and opportunities.
The Future of Blockchain in Uganda
Warnings from regulators against the use of cryptocurrencies have not slowed down Ugandans' appetite for acquiring digital assets. With high unemployment rates witnessed among the youth in the country, many Ugandans are turning to digital currencies like bitcoin for investment and trading.
Furthermore, the Ugandan Government is looking to leverage blockchain technology to improve efficiency in public service delivery and provide easier access to critical public services.
In light of the success of the recent Blockchain African Conference in Kampala, combined with Binance's arrival in the country and the launch of several new local blockchain initiatives, it would not be surprising to see more local blockchain startups emerge as well as international blockchain startups entering this market. This, in turn, would help to boost digital currency adoption and the development of value-adding blockchain solutions for Ugandans.