How African Economies Can Benefit From Blockchain Technology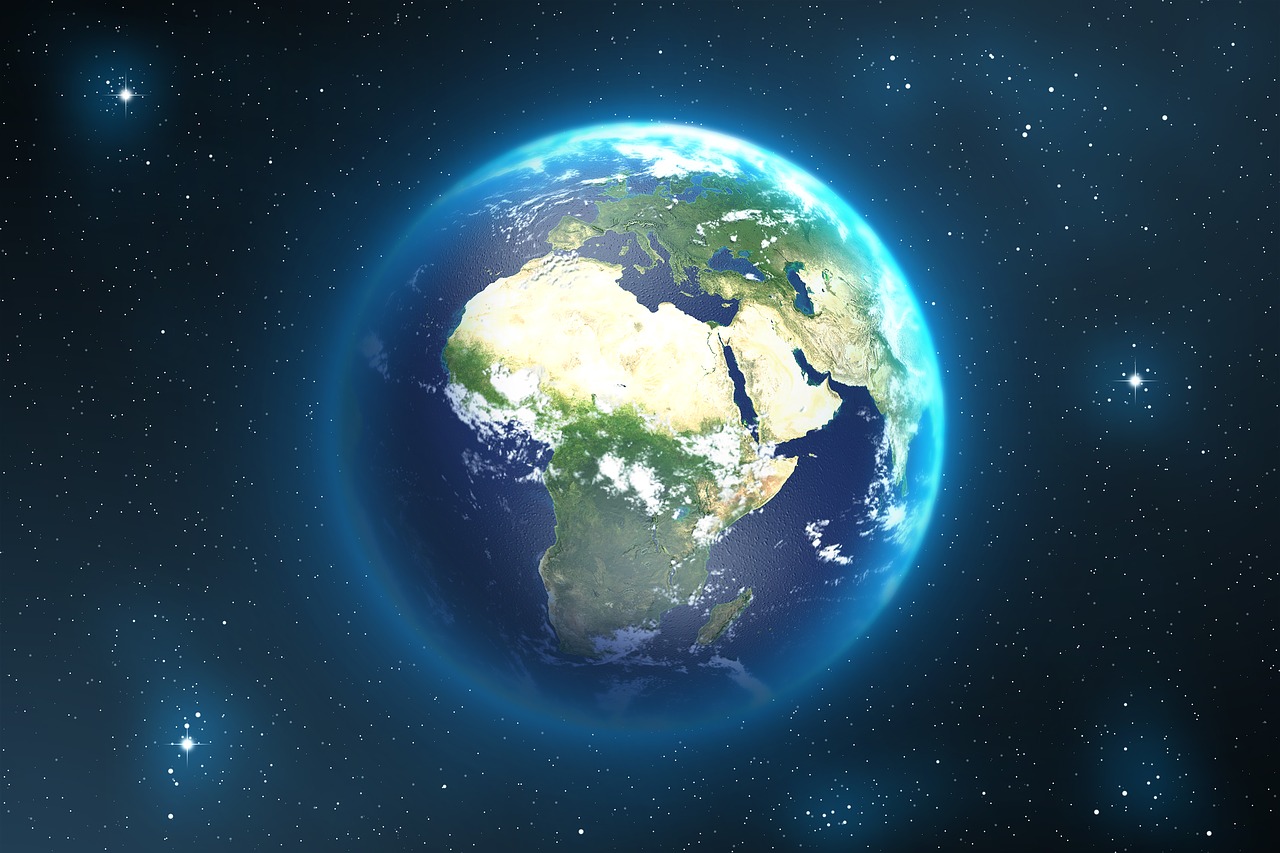 An economy is only as good as its gross domestic product (GDP), political climate, and technological development. In many parts of Africa, these three factors are left wanting. Most African economies have low GDPs, unstable political systems, and limited internet coverage. Fortunately, the blockchain provides a technological solution that can help to improve African economies.
According to a report by Standard Media, a simulation carried out by IBM found that blockchain adoption in the economies of South Africa, Kenya, and Nigeria could lead to lower prices, improved real GDP and fiscal balances across every country.
Improved Import and Export Trading
The benefits of blockchain technology in import and export trading are plentiful. The blockchain can enhance customs control, decrease theft, and improve payments to suppliers.
According to City Press: "Banks […] still issue letters of credit to importers, a practice that has remained virtually unchanged for 700 years since its origin in medieval Italy."
The blockchain can eradicate this issue by creating trust. Intermediaries can be eliminated and the costs of transactions decrease. The blockchain also offers faster trading between businesses, provides real-time data of goods moving in and out of a country, and eliminates barriers such as cross-border regulations, fraud, and customs delays. When all the friction that works against trading is removed, the GDP of an economy will improve as a result.
Perhaps the biggest winners from blockchain-based trading systems will be SMEs. SMEs often have limited financial abilities to cover high trading costs and long transaction processes. The blockchain can get rid of these issues by making it easier for SMEs to export or import products.
Increased Financial Inclusion
Africa has a large unbanked population. According to 2014 World Bank statistics, only about 30 percent of the population in Sub-Saharan Africa have bank accounts. Some of the reasons why so many individuals are unbanked include poverty, lack of documentation, and inaccessible financial institutions.
Luckily, the blockchain has the potential to increase financial inclusion by formalising property such as land. It is not uncommon to find Africans with large pieces of land living in poverty. By formalising this land using blockchain technology, the landowner receives legal protection and a sense of trust. That means that any transaction concerning the piece of land is accessible and cannot be interfered with. Perhaps most importantly, the landowner can use the land as collateral for a loan to develop the land and hence get himself/herself out of the impoverished situation. A company like Land LayBy, for example, is making strides towards applying blockchain technology to the real estate sector in Kenya and Ghana.
The blockchain can increase financial inclusion which in turn increases the spending and investing power of those who were previously unbanked.
Better Delivery of Services by Financial Institutions
A study by the Cambridge Centre for Alternative Finance indicates that 30 percent of distributed ledger technology (DLT) use cases fall under banking and financial services. The study, for instance, found that possible DLT applications that central banks are investigating are the issuance of digital currencies, records management, audit trail, and payments.
On the other hand, a study by Accenture found that banks can save about $10 billion by applying blockchain in clearing and settlements. In Africa, banks refrain from setting up in remote areas due to operational costs concerns. However, by saving on clearing and settlement costs, banks in Africa might be able to afford to reach the unbanked population.
The blockchain has the ability to improve the process of updating customer records and providing digital identities to those without documentation papers. As a result, refugees, for example, could easily access financial services and contribute to the economy of a host country.
Faster Remittances
Remittances play a crucial role in African economies by indirectly contributing to the GDP. Sending remittances through a blockchain-based system takes a shorter time than using conventional money transfer operators such as Western Union.
Additionally, the blockchain eliminates third parties and consequently eliminates extra transaction fees. As a result, more money can come into the continent once blockchain-based remittances are being embraced by the general public.
Transparent Spending of National Expenditure
Money allocated to ministries and various departments in government often goes missing due to corruption. Consequently, projects that need implementation are often postponed to an undefined time period. In addition, potential job opportunities that could have been created are lost. Inquiry committees that are created to find the culprits often provide zero results.
A blockchain-based system that allows all stakeholders to view how the taxpayer's money is spent might go a long way in providing transparency in state financial matters. In fact, such a system might be improved further by giving the taxpayer a degree of decision making power when it comes to how much to allocate to every sector and which remuneration cuts should be made in order to bridge budget gaps.
Currently, blockchain startups, governments, and financial institutions are still experimenting with the possible use cases for this technology. Blockchain adoption will not happen overnight in Africa but over the coming years, it will be no surprise to see more blockchain-based systems in place in both the public and private sector that will benefit African economies. 
Used Graphics Cards Have Become "Dirt Cheap" As Cryptocurrency Values Plummet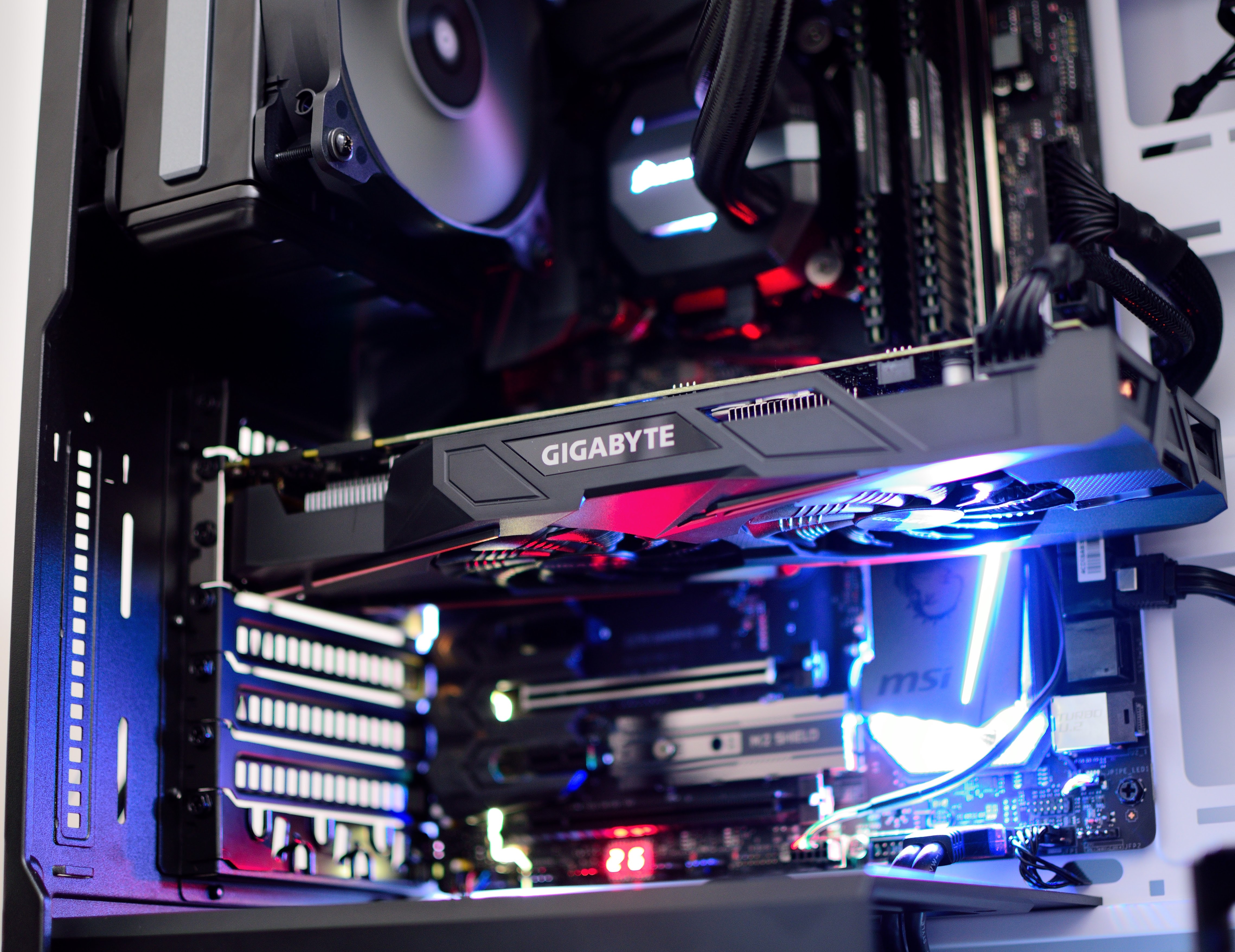 Used graphics cards that have been utilised by digital currency miners have become very cheap in South Africa due to the steep drop in value that the cryptoasset market experienced throughout 2018.
Used Graphics Cards for Sale
According to a report by MyBroadband, second-hand graphics cards are now readily available for low prices as this year's crypto bear market has hurt mining profitability.
Miners make their money when the cost of producing coins is lower than the operation of the mine itself. However, due to the steep drop in cryptocurrency prices – over 90 percent for most altcoins – over 100,000 mining operations have likely ceased operations says Autonomous Research LLP.
At the beginning of 2018, AMD graphics card had a high price tag because of their popularity among cryptocurrency miners. This made them expensive to purchase in South Africa. Now, however, AMD Radeon RX 580 graphics cards, for example, are sold cheap and the used, even cheaper. Carbonite, a classifieds forum in South Africa, is piling up with second-hand graphics cards used in mining rigs, leading to huge dips in prices.
As a result, many sellers have reduced their prices. Radeon RX 580 GPUs are now selling between R1,500-R2,000 ($105.41 – $141.08).
A Word of Caution to Buyers
The surge of used graphics cards is good for gamers looking for a good bargain. However, not so good for miners looking to recover their losses.
However, gamers need to be careful when purchasing a graphics card used in a mining cryptocurrency mining rig. Most times, mining cryptocurrencies with a graphics card will result in the manufacturer's warranty becoming void. This means if anything goes wrong, the new owner will not be able to get it fixed for free as part of the warranty.
Moreover, graphics cards used in mining are usually more worn than those used in gaming. Hence, their performance might also no longer be that great.
Blockchain Becomes Discussion Point on Nigeria's 2019 Political Agency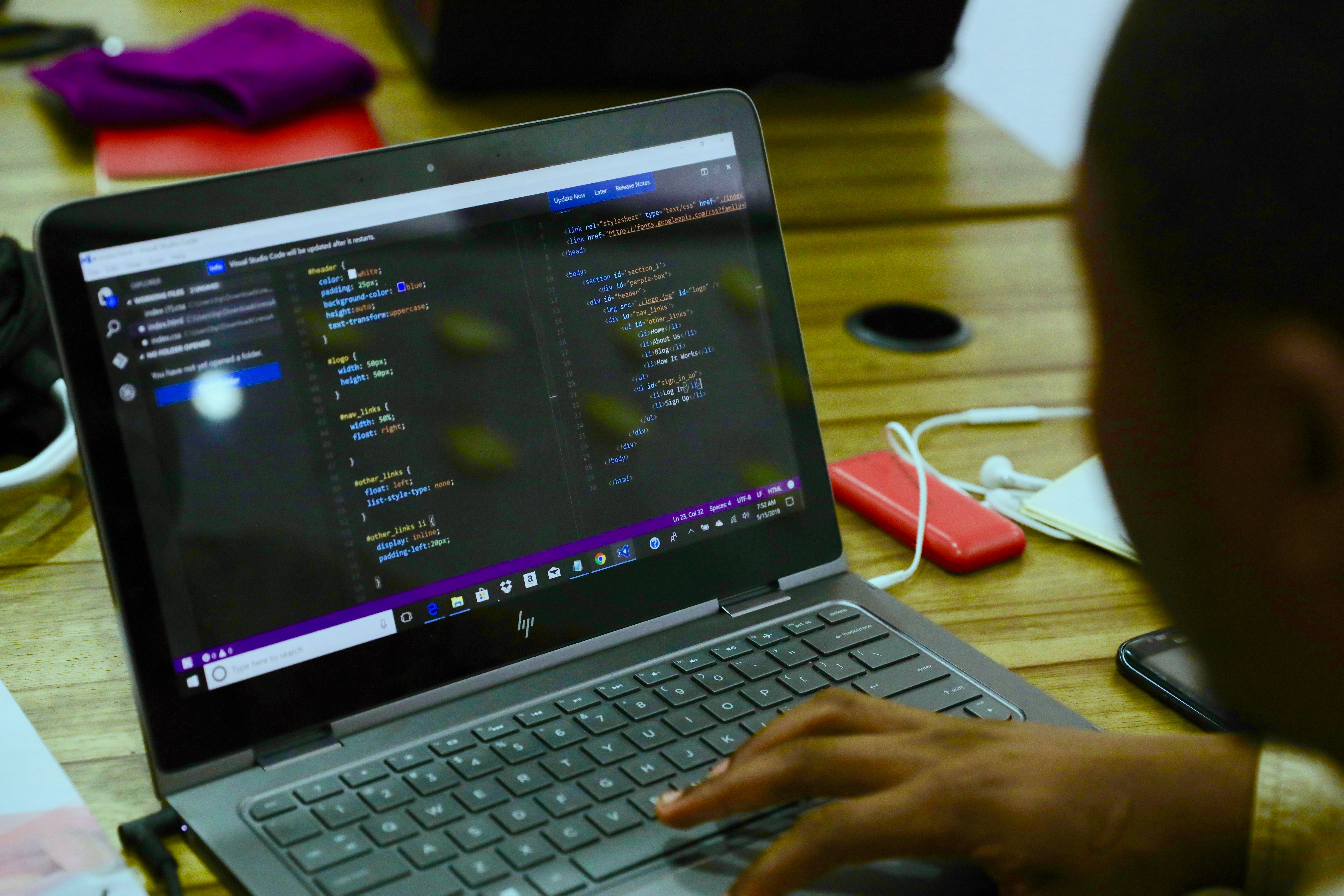 Nigeria's People's Democratic Party (PDP) presidential aspirant, Atiku Abubakar, has announced his intentions to develop a blockchain and cryptocurrency policy in an attempt to boost the country's international competitiveness in this new technological field.
Presidential Candidate Wants Blockchain Policies for Nigeria
Atiku Abubakar's highly optimistic manifesto, Let's Get Nigeria Working Again, stated his desire to build "a knowledge-based economy in which a highly developed ICT sector, with wide applications in commerce, education, health and other areas of human endeavour, plays a significant role." One of the areas he thinks will play a vital role in achieving his plans is the cryptocurrency and blockchain industry as he outlined in his 2019 policy document.
If elected, he wants to create "a comprehensive policy on blockchain technology and cryptocurrencies by the relevant government agencies." However, the document does not provide any clue as to what the policy will contain except that he believes regulating cryptocurrencies can offer job opportunities for the Nigerian people and income for his government.
"According to the policy plan he laid out, a planned blockchain and cryptocurrency framework would be looked into by the administration. To what end? We can't say for now…but the blockchain community believes it's a step in the right direction. We have been broadly unregulated in the space in Nigeria," Munachi Ogueke, co-founder of Nigerian start-up Cryset, told ITWebAfrica.
Ndubuisi Ekekwe, a prominent Nigerian professor and technologist, had also made a case for a cohesive roadmap for the blockchain. He explained that Nigeria could deploy the distributed ledger technology for the development of the nation. "It would be locally-flavoured focusing on areas where these technologies could help the nation," he explained.
Many other African countries, like Kenya and Rwanda, have developed something close to a roadmap. Earlier in the year, the Kenyan government constituted an 11-member task force to explore the use of distributed ledger technology and artificial intelligence. The 11-member task force developed a roadmap and proposed creating a digital asset registry and a digital currency for the country.
Drop in Trading Volumes Should Not Deter Policymakers From Embracing the Blockchain
Cryptocurrency trading, which became significantly popular in Nigeria in 2017, has begun to lose its steam moving alongside the drop in the price of bitcoin. Leadership.ng reported that local trading volumes dipped to N1.08 billion in the second week of November. That is the lowest volume since September 2017.
Though prices of cryptocurrencies and trading volume have gone into a free fall, that should not deter the Nigerian government from embracing digital currencies and their underlying technology. Governments all over the world are still exploring the use of blockchain in specific industries and have started to develop regulations that encourage innovative solutions and can help guide the development of this nascent industry.
5 Ways Blockchain Will Transform the Gaming Industry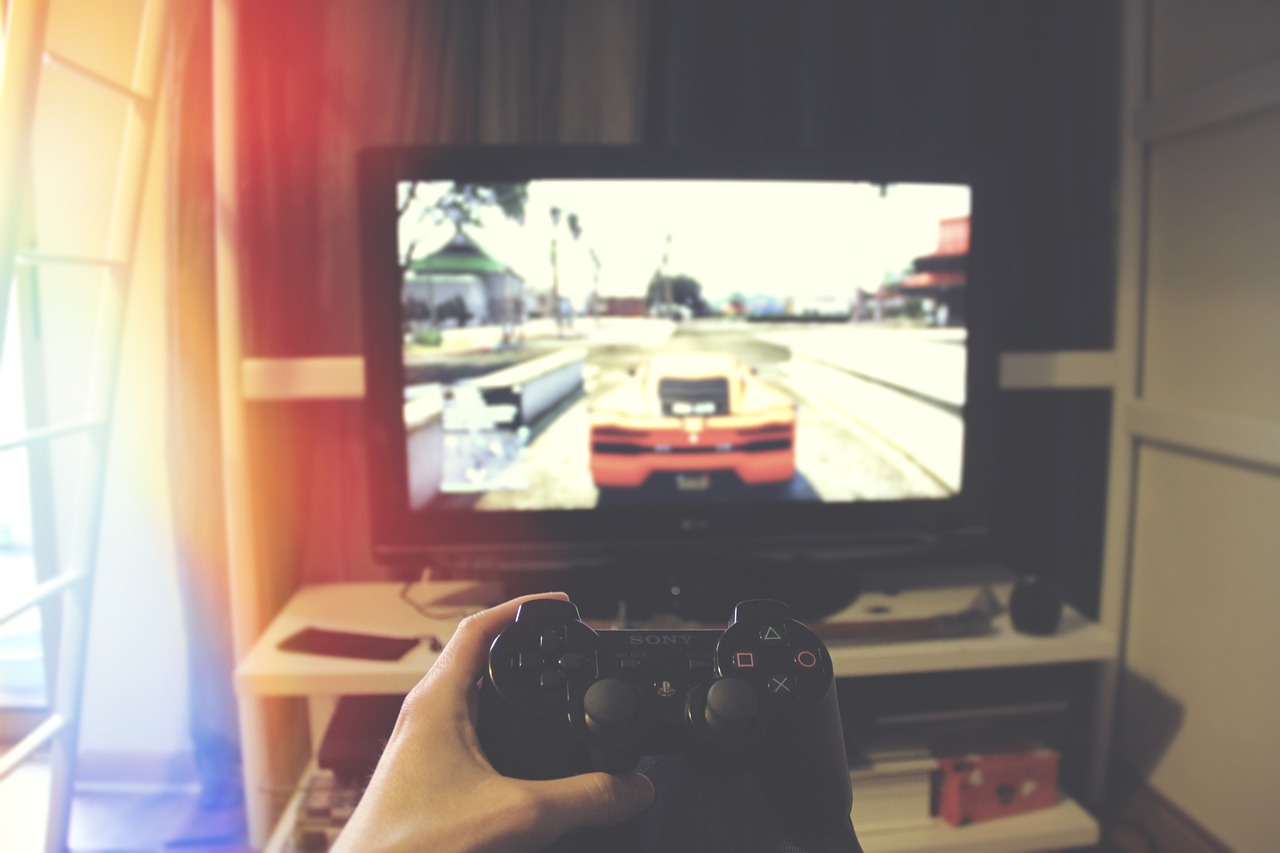 In the last decade, we have seen the gaming industry being rapidly transformed by the introduction of new technologies which allow for immersive experiences, such as AI, VR, and AR. However, one of the latest of these emerging technologies — blockchain — is set to redefine the future of gaming by turning what has been seen as a leisure activity into a potential economic endeavour.
In this respect, blockchain looks set to disrupt the gaming industry, and enable a new way for players and developers to interact with gaming platforms. With nearly 70% of the American population playing video games, and with the gaming market forecasted to be worth more than $138 billion by the end of the year, how is blockchain set to transform the gaming industry?
1. Gamers will have full control of their virtual assets
Due to the risk of assets being duplicated, gaming companies often store in-game assets on centralised servers. However, this means that gamers don't actually own their purchased virtual assets, and don't have the capacity to buy, sell, or trade assets outside of the game. Currently, if a gamer wants to trade or sell virtual assets, they would have to do it through non-traditional means.
Blockchain allows full transparency and decentralised control of virtual assets, meaning players will have ownership of their virtual assets. They will be able to exchange these assets with other players, and for assets on other games, instantly. Gamers will also be able to use their virtual assets across different games, providing players with a more personalised video gaming experience.
2. Players stand to be rewarded for their interaction with video games
Through the tokenisation of platforms, players will be able to earn tokens for playing, reviewing, or sharing games on social media. Players will also be incentivised to provide reviews and feedback to developers, leading to the improvement of games available. Blockchain will allow players' activities to be tracked, and for them to be rewarded accurately and instantly.
3. Blockchain builds gamer credibility and accountability
As the blockchain is an immutable ledger which records all transactions and allows players to use their account across multiple games services, gamers' interactions, player history, and trading of in-game items are always tracked and documented. With these records made publicly available, a player's reputation is tied to the blockchain, therefore encouraging good behavior within the community. This builds and fosters a safer gaming environment, giving value to those with credible reputations, and encourages transparency within the gaming ecosystem.
4. Better security for games
In the past, virtual goods ownership and trading was never fully possible. For example, the rare or expensive item players worked hard or paid for was often copied by fraudsters and resold, making their item neither unique nor as valuable.
Blockchain prevents the trading of illegal virtual assets on the black market, as well as the hacking and stealing of keys, by creating an immutable ledger of that item and who it belongs to, making duplicating impossible. After all, the original purpose of blockchain was to irrefutably prove ownership of bitcoin and other cryptocurrencies.
5. Transparent and faster payments to developers and gamers
Blockchain technology will allow players to purchase items or games faster while ensuring their payments are secure. Developers are increasingly having a hard time selling their software outside of app stores, which result in large commission fees and loss of control over their own customers. Blockchain makes it possible to process nano-payments and for developers to get paid instantly, enabling developers to quickly reinvest money in their game launch marketing.
Meanwhile, gamers will have access to a range of new revenue opportunities, with proof-of-activity potentially earning gamers free swag.
This guest post was contributed by Nicolas Gilot, Co-CEO of Ultra, a blockchain-based, game publishing platform designed to put an end to the current PC game market status quo.