Even YouTube Ads Can Now Have Crypto Mining Malware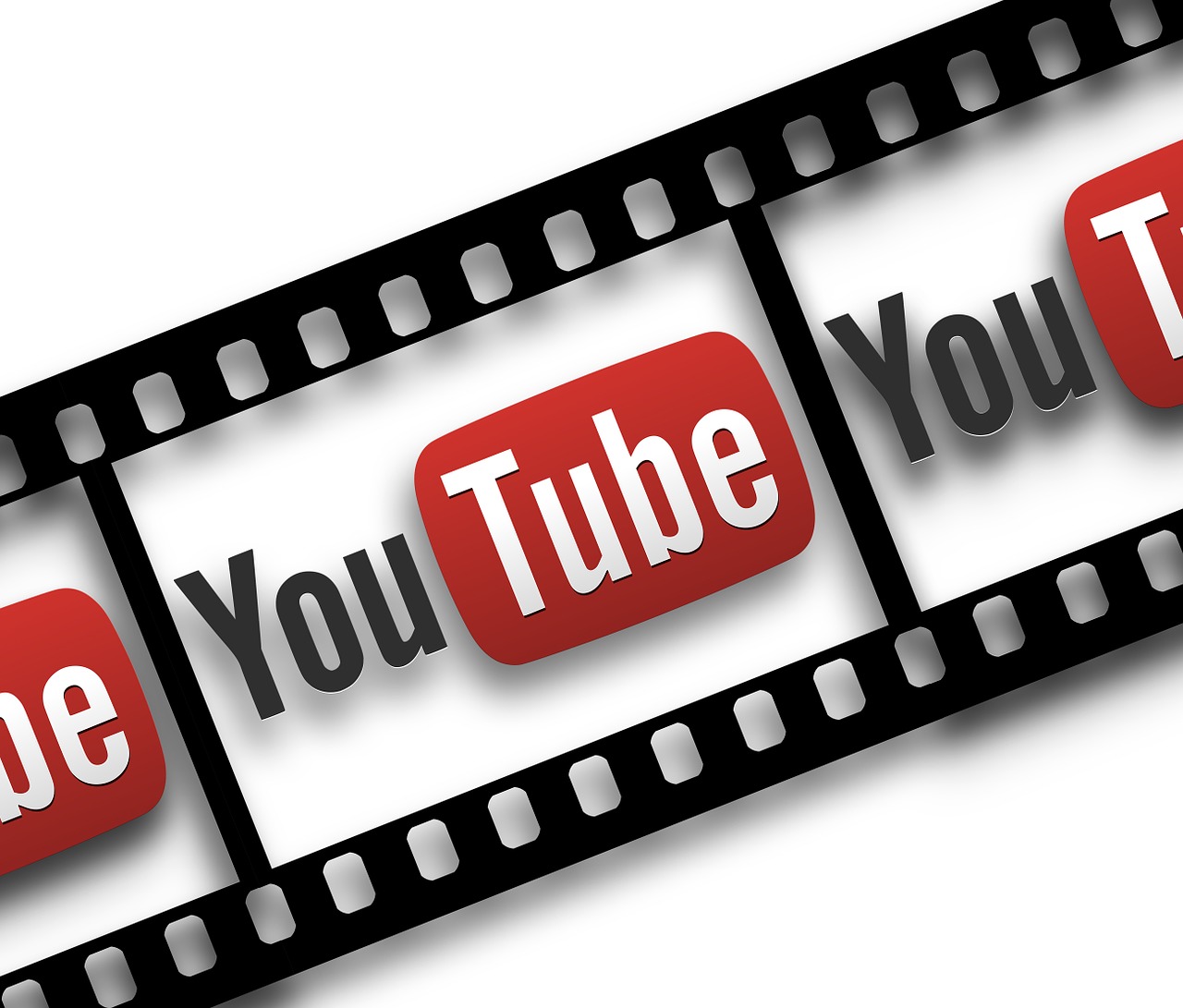 YouTube ads have now become the latest playground for covert cryptocurrency mining malware. The video sharing website was caught displaying ads that covertly use a visitor's CPU power to mine cryptocurrencies.
The issue became evident last week after complaints emerged on social media that YouTube ads were causing a red flag on various anti-virus software. The warnings continued even after users changed browsers and appeared limited to when people visited the YouTube site.
Researchers from Trend Micro –  an international cyber security firm –  confirmed on Friday that there was a strong uptick in the use of Coinhive earlier in the week. According to Trend Micro, attackers were exploiting the DoubleClick ad platform by Google to display the mining malware to YouTube visitors in specific countries such as France, Spain, Taiwan, Japan, and Italy.
The ads have a script that mines the anonymous digital currency Monero (XMR). In nine out of ten cases, the ads publicly make use of the JavaScript given by Coinhive. Ten percent of the remaining time, the ads on YouTube use private mining JavaScript that helps save the attackers the Coinhive cut that is at 30 percent. Both scripts have been programmed to utilise 80 percent of a website visitor's CPU power.
Coinhive is a digital currency mining software that has stirred up a lot of controversies as it allows subscribers to benefit by mining cryptocurrencies using the CPU power of user's computers. The idea behind this is to provide website owners with an alternative monetisation route so that they do not need to fill their websites with adverts. However, the majority of Coinhive scripts have been used without informing users that their CPU power is being drained to mine monero, which is why the Coinhive software is largely being classified as malware today.
Prolonged YouTube Site Visits
Troy Mursch, an independents security researcher, told Ars Technica in an interview:
"YouTube was likely targeted because users are typically on the site for an extended period of time. This is a prime target for cryptojacking malware, because the longer the users are mining for cryptocurrency the more money is made."
Mursch went on to mention the September campaign that used Showtime's website to give cryptocurrency mining ads as an example of video sites that were being targeted by attackers.
In some instances, the malicious mining script had images that displayed ads for fake antivirus programs that then scam people and have them pay for fake programs. A user will run the software thinking it is an antivirus but unbeknownst to them, it is malware. Ads analyzed by researchers at Trend Micro and shared on social media showed that the fake antivirus ads mined Monero coins and used a Coinhive site key. The international cyber security company said the campaign kicked off on the January 18, and that it was hard to know the exact number of coins that had so far been mined.
Google Statement Regarding the Malware
In an email sent to Ars Technica, a Google representative wrote,
"Mining cryptocurrency through ads is a relatively new form of abuse that violates our policies and one that we've been monitoring actively. We enforce our policies through a multi-layered detection system across our platforms which we update as new threats emerge. In this case, the ads were blocked in less than two hours and the malicious actors were quickly removed from our platforms."
While the above statement from Google states that the ads were quickly blocked, Trend Micro's findings showed that the scripts were activated from 18 of January and about a week later – 24 of January to be precise – the company had witnessed a 285 percent spike in Coinhive miners. The Google representative did not respond to any follow up questions regarding the timelines for the blocked ads.
As the web-based crypto mining malware issue becomes more rampant, different antivirus programs are warning people of cryptocurrency mining malware that are present on websites and are providing users with an option to block them.
South African Cryptocurrency Exchange Introduces Tether (USDT) Trading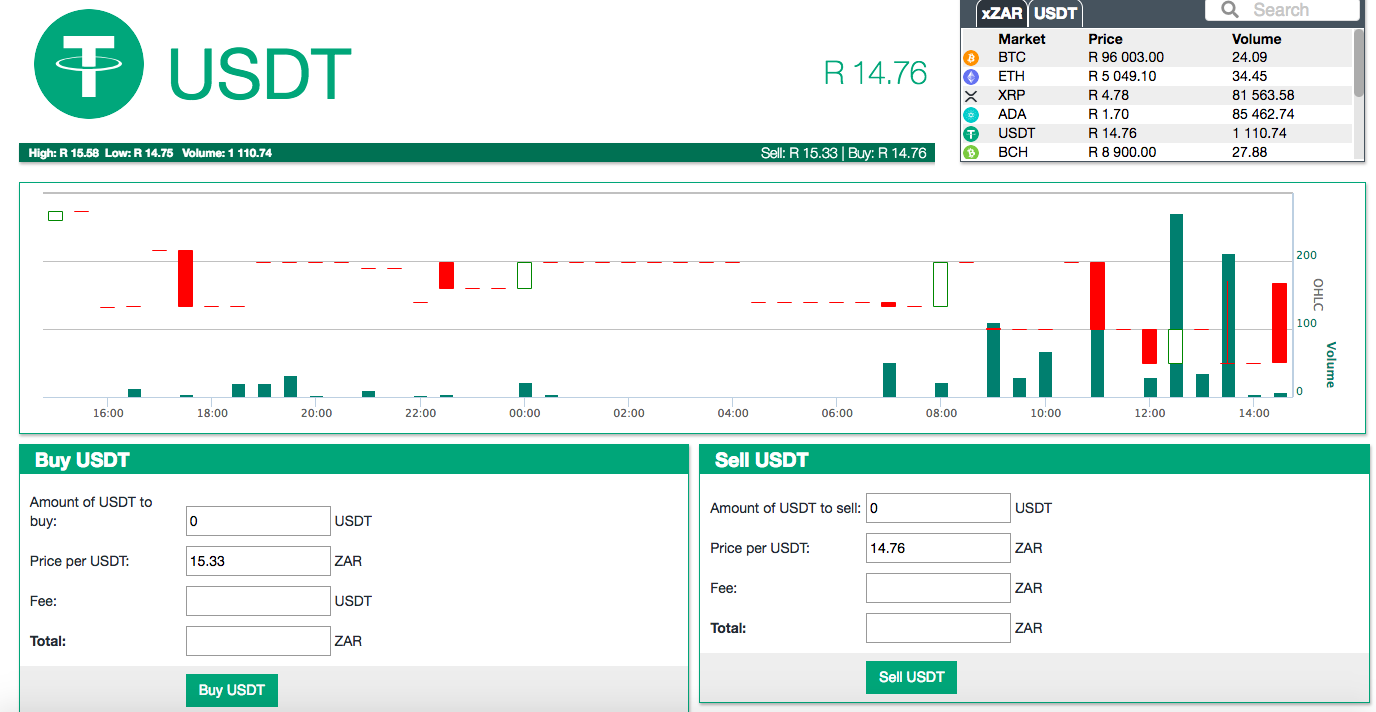 In a move to attract foreign investors and drive down bitcoin's price in South Africa, AltCoinTrader, a Johannesburg-based cryptocurrency exchange has introduced Tether (USDT) trading.
BTC/USDT on AltCoinTrader
AltCoinTrader introduced the trading pair BTC/USDT in July. Tether (USDT) is a cryptographic asset that is backed by US dollars and thus acts as the equivalent of "cash" in the cryptocurrency markets. USDT is a particularly popular asset during a bear market as it can act as a safe having when other cryptocurrencies are losing value. Moreover, USDT allows investors to hold de facto dollars but in digital format, which adds liquidity to the markets.
Richard de Sousa, a partner at AltCoinTrader, said:
"The trading pair is quite important because it allows people to buy bitcoin without using rands."
Due to the dynamics of supply and demand, bitcoin tends to trade at a six to seven percent premium in South Africa. The exchange is expecting the valuation gap to narrow over time by giving opening the market to foreign investors through its USDT introduction.
USDT Trading May Drive Down High BTC Prices in South Africa
South Africa has very tight currency regulations, which make bringing money into the country and, even more so, taking money out of the country very difficult. This is also felt by bitcoin investors who want to purchase bitcoin on South African exchanges.
Thanks to the USDT option, however, non-South African investors can now also take part in BTC trading on South African exchanges, which should lead to a decline of the high premium that South Africans currently pay for buying bitcoin due to the arbitrage opportunities that are now available to international cryptocurrency investors.
AltCoinTrader's De Sousa added that although it would take a while to catch on, investors who will see the arbitrage opportunities and take them could profit. This, in turn, should benefit everyone, including "the man in the street", because the price of bitcoin in South Africa would drop closer to international prices.
EOSToolKit.io – Your Complete EOS Tool Suite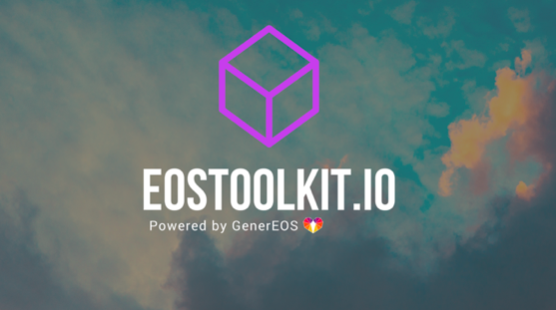 The EOSToolKit is an all-in-one suite that allows the EOS community to gain access to the unique features available on the EOS Blockchain. We have rolled our many great features to the community over the last two months. We have gathered more feedback from the EOS community and added even more features to suit your needs. You Spoke and we listened! 
Now you can also enjoy these new functions on the EOSToolKit with a slick new GUI makeover as well.
Existing Features:
Balance Check
Account Creation
Premium Name Bidding
Name Auction Tracking
Proxy Setup
Staking/Unstaking
RAM Buy/Sell
Permissions Management
Transfer EOS
EOSToolkit.io is a web-based application developed with Scatter signing so you can trust that your private key is kept safe and secure at all times. If you'd prefer to review the code yourself you can find Scatter here and the EOSToolkit here.
New Features:
Airgrabs
Testnet Support
Referendum voting
Voting Portal
Proxy Integration
Account Information Bar
Airgrabs
The Airgrab featured on our EOSToolkit allows users to manually register for airdrops.  This allows dApp developers to save costs associated with RAM by allowing users to use their own RAM to claim airdrops. 
Head over to 

http://eostoolkit.io/

Attach Identity with Scatter (see 

here

 for tutorial)

Enter your creator account name and account name (usually the same) – this can be found in your scatter identity.

Click the Airgrab tab on the left-hand side of the toolkit.

Select the token you would like to Airgrab.

You will need to make sure that you have enough RAM in your account to perform the Arigrab action.

Airgrabbed tokens are not instantaneously received.

 

You will need to wait for the issuer to airdrop the tokens depending on the date they have specified.
Testnet Support
Now that the Testnet is supported on the EOSToolkit you are able to switch networks and test smart contracts before you deploy them on the mainnet. 
Head over to 

http://eostoolkit.io/

Attach Identity with Scatter (see 

here

 for tutorial)

Enter your creator account name and account name (usually the same) – this can be found in your scatter identity.

Select the Scatter dropdown

Select Change Network

Review the networks and endpoints and select the one you want

Approve the new network on Scatter (if you haven't used it before)


If you haven't used this network before, add new identities in Scatter and attach them like you normally do

Confirm you are on the new network


Enjoy using the EOSToolKit with your Testnet account!
Referendum Voting
We have also included in our toolkit an added function to allow users to submit proposals and vote on-chain. This means that community members can submit proposals on the EOS blockchain and conduct votes on them. This is a vital component in bringing referendum voting to the masses and we will continue to build out this portal to make it easier for all users in the ecosystem.
Voting Portal
We are also excited to release our voting portal which will now let you vote for your favourite Block Producers on the EOS Blockchain. Currently, we have arranged them based on their vote percentage. With our Portal, you are able to vote for a total of 30 Block Producers Candidates. We encourage the community to vote for an entire 30 to support their trusted Block Producer candidates. 
Head over to 

http://eostoolkit.io/

Attach Identity with Scatter (see 

here

 for tutorial)

Enter your creator account name and account name (usually the same) – this can be found in your scatter identity.

Be sure that you have EOS staked (You need this to vote)

Select the Vote Producer Tab.

Select your trusted Block Producer Candidates and hit Vote
Proxy Integration
We have added a Proxy Information Table to allow proxies to register their accounts and provide some background information about themselves. You can then select your favourite proxy from the table and assign your vote to them directly from the toolkit.
The Table includes the following details:
Account name

Proxy Name

Proxy Slogan

Proxy Social Media Accounts
Head over to 

http://eostoolkit.io/

Attach Identity with Scatter (see 

here

 for tutorial)

Enter your creator account name and account name (usually the same) – this can be found in your scatter identity.

Click the manage voting tab and select Proxy Information

Carry out research about the proxy by checking their account, social media, and background information

Select the Proxy that you would like to vote on your behalf
For more information on proxy voting check out our article explaining how to become a proxy.
Account Information Bar
We added an account information bar to allow users to quickly access their current account details. This includes a brief summary of their EOS and token balance as well as RAM, CPU, NET, and Refunding. Once connected onto scatter your account details will be auto-populated on the top bar of the EOSToolKit.
More updates coming soon!
We are also working on an Airdrop turnkey table which will allow anyone to send us a token.  This will allow us to immediately list it on our database so that the community get find all the airdrops in once place.
Remember to use these great features you must install Scatter with your desired EOS Account. We hope the EOS community enjoys these tools and allows them to perform actions on the EOS Blockchain much more easily.  We would love to receive feedback on the features within the toolkit or suggestions on the features you would like to see added. We value your feedback and will keep working hard to be the number 1 online EOS Wallet.
This guest post was contributed by Tom Fu, a partner at GenerEOS.
*Readers should do their own due diligence before taking any actions related to the mentioned company, product or service. BitcoinAfrica.io is not responsible, directly or indirectly, for any loss or damage caused by or in connection with the use of or reliance on any content, product or service mentioned in this guest post.*
"Bitcoin Gold Wants to Bring Mining Back to the People as per Satoshi's Original Vision" – An Interview with BTG's Community Manager for Africa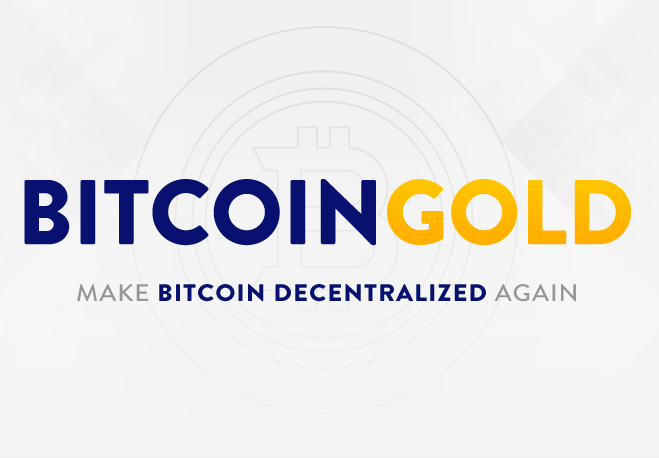 Bitcoin Africa had the pleasure to interview Richard Boappiah Asamoah, Bitcoin Gold's community manager for Africa, via Telegram to find out more about Bitcoin Gold's efforts on the continent.
Bitcoin Gold (BTG) was created in late 2017 as a hard fork of bitcoin (BTC) with the aim to "make bitcoin decentralised again" through the enablement of GPU mining. The digital currency has a market capitalisation of over $400 million and one BTG coin is currently worth around $25.
What is bitcoin gold's plan for Africa?
There are several initiatives underways. One that I can publicly share at this point is e-commerce. BTG has grown fond of the idea of expanding the current state of the African economy through the promotion of digital payments by establishing BTGpay. Basically, payments with bitcoin gold.
We also plan on promoting blockchain-related programs through local partnerships and want to expand our ambassador program. BTG plans to support this by providing sponsored meetups and local development proposals led by various appointed ambassadors across Africa. Hackathons, scholarships for students, developer conferences and other meetup events are on our list for this.
Is the focus of bitcoin gold on creating wealth for its users through GPU mining or does the BTG community aim for its currency to eventually replace bitcoin?
Bitcoin gold is a friendly fork and has no intention of replacing bitcoin but instead aims to develop itself in its own way to bring mining back to the people as per Satoshi's original vision.
How do you tell bitcoin gold's story to the masses who are just now getting accustomed to bitcoin?
We inform people that bitcoin gold is a fork of bitcoin, which means that bitcoin gold's developers took the code base of bitcoin and developed it in more friendly direction by making mining decentralised again.
Why bitcoin gold? Like all other cryptocurrencies, BTG is built on a technology known as the blockchain, which allows transparency for day-day transactions as well as providing us with low fee digital payments and a secure way of paying and getting paid without any geological restriction. Also, bitcoin gold is planning to implement the BTG lighting network, which will tackle issues of blockchain scalability providing millions of transactions within seconds.
What countries in Africa are your efforts primarily focused on?
At the start of the ambassador program, we plan to target crypto hotspots who are well versed in digital payments. This includes the likes of Kenya, Ghana, Nigeria, South Africa, Uganda. Subsequently, we plan on conquering the continent as a whole.
The ambassador program is scheduled to start soon.
How can Africans interested in BTG get involved in the bitcoin gold Africa community?
Africans interested in joining the bitcoin gold community can get involved by linking up with us on Telegram, on Twitter, and in the bitcoin gold forum.