AI and Blockchain-Powered Project CareAi Could Improve Healthcare in Africa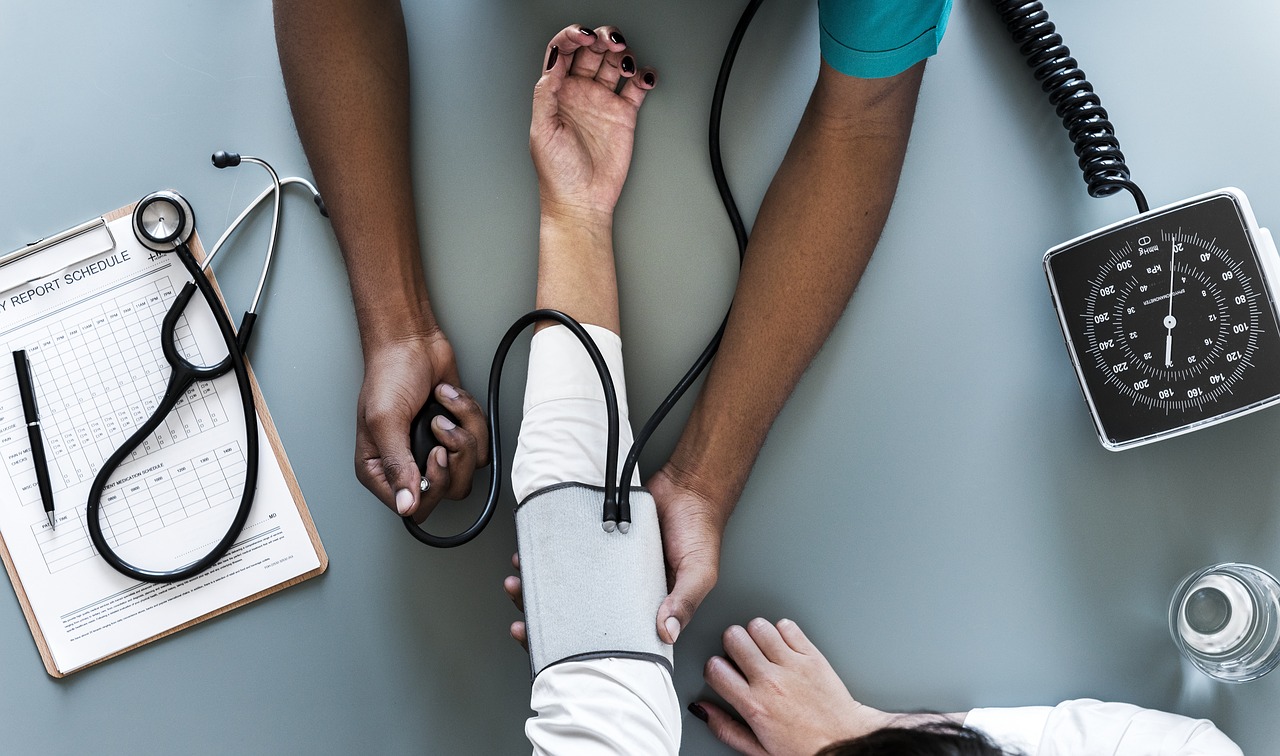 CareAi is a project of the Joint Research Centre from the European Commission that has the potential to improve healthcare services in Africa through the use of artificial intelligence and blockchain technology.
The open-source solution provides intelligent and anonymous healthcare and can diagnose diseases like typhoid fever, malaria, and tuberculosis within seconds through the use of AI. The aim of the project is to reach out to undocumented migrants, ethnic minorities, and populations secluded from healthcare systems. The anonymous nature of CareAi also allows patients such as migrants to receive a diagnosis without worrying about deportation.
How It Works
CareAi is a machine featuring a finger prick and a lab-on-a-chip technology initiated by a Harvard University chemistry professor called George Whitesides.
To receive a diagnosis, a patient will have their finger pricked and the blood sample is deposited on the chip, put in the machine, and anonymised. Once this is done, CareAi's AI-powered health assistant analyses the sample by referencing it to a wide range of medical and diagnosing data and then displays the results on a screen and provides a printout for the same.
The results come with actions that the user should take such as getting a prescription from partner chemists or seeing a participating NGO doctor that provides anonymous treatment and who can claim back payment for services rendered.
Additionally, CareAi correlates medical data with records of academic data and journals anonymously. The anonymised data is securely stored on the blockchain while smart contracts manage the rights, permission, and access to the stored health data.
Organisations use a distributed app to access the data through smart contracts. For instance, if a government wants to access the stored data for policy purposes, it has to buy tokens called CareAi Points. These tokens are then used to pay the participating healthcare NGOs and for machine maintenance.
According to a Medium article by Lucas Lorenzo, these points can propel "economic interactions in the form of a valued currency, locally and at scale; exchanging economic value and intelligent healthcare feedback for anonymised data."
The Possible Applications of CareAi in Africa
Although CareAi targets refugee camps in Europe, the technology could also make a positive impact on the African continent according to the founder of cloud-based health records platform Medcera, Ndubuisi Ekekwe. He believes:
"[…] Products like CareAi could become catalytic when they begin to penetrate into villages and cities across the continent. If AI systems could handle some of the minor healthcare issues, the available healthcare professionals could focus on the most difficult issues."
Ekekwe also says AI systems, such as CareAi, can enhance drug prescriptions where the medical history of a person is entered into the system. This enables the AI system to confidently prescribe drugs and connect the patient to the right pharmacy.
However, he notes that although AI and blockchain technology could change the healthcare systems in Africa, nations must invest in other areas such as training more healthcare professionals and installing electricity and clean water in all healthcare facilities. He also believes that the challenge of inadequate data has to be solved for AI to have a future on the continent.
Blockchain Game Gods Unchained Secures New Game Director and Introduces Debit Card Payments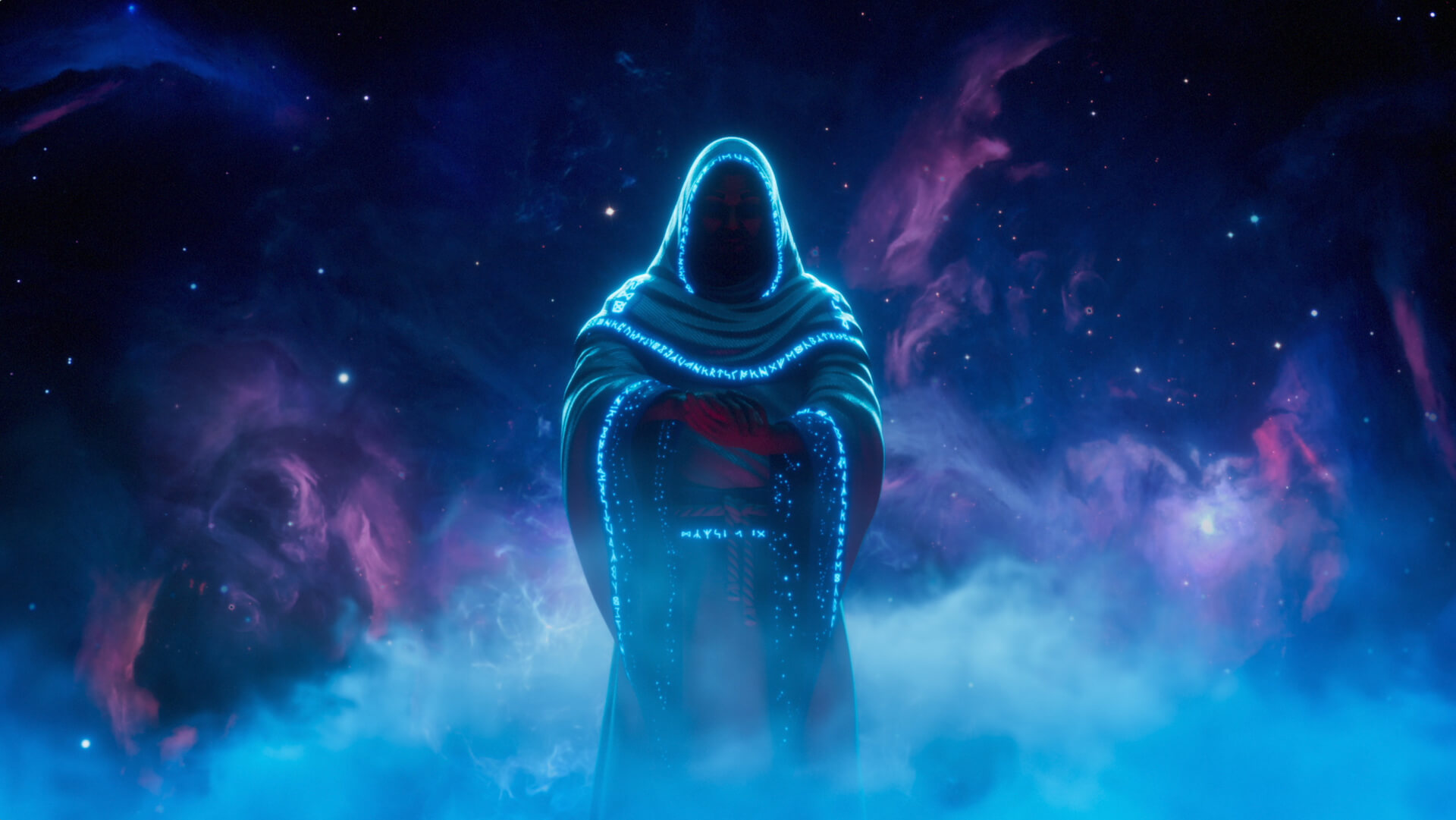 Blockchain card game Gods Unchained has added Magic: The Gathering Arena Game Director Chris Clay to its team and introduced debit card payments. These two decisions aim to drive the game closer to mainstream appeal.
Experience and Achievements
Clay's experience of more than 20 years in design and game development will be valuable to his new position as game director at Gods Unchained. His task entails prioritising visual designs, new features, and supporting community experience.
In his previous role at MTG Arena, Clay brought on-board three million active players and more than one billion games were played. According to a report by Dot Esports, MTGA – a digital collectible free-to-play card game published by Wizards of the Coast – grossed around $225 million.
Currently, Gods Unchained is the top-selling blockchain game of the year and with Clay's help, the game could reach greater heights and attract traditional players.
"I believe blockchain represents a new frontier for game developers. Digital asset ownership on the blockchain lets developers support games and their communities in ways we have never seen before in electronic gaming. […] Blockchain is not just for digital currency; it is laying the foundation for a whole new digital economy," Clay explained.
Game Payments
As an Ethereum-based esports game, Gods Unchained has been allowing its community to purchase booster packs using ether. Users now have an alternative payments option of debit cards. This move could help the game to reach a wider audience by appealing to traditional players.
"To date, blockchain games have provided a niche group of individuals a fun and experimental game ecosystem of NFTs. But now is the time for mainstream adoption. We need these games to show value, and we do not want 'blockchain' to sit as just another buzzword. Gods Unchained will become a game that any person can play, regardless of their blockchain familiarity. And the fun of the game will not be predicated on the underlying tech," stated Gods Unchained co-founder Robbie Ferguson.
In a press release, Gods Unchained announced the rebranding of Fuel Games to Immutable. Immutable is the creator behind Gods Unchained.
Last month, Gods Unchained launched its beta version enabling more players to experience blockchain-based gaming. The game also debuted its gameplay trailer in 2018.
If you are into blockchain gaming, check out our guide to the best blockchain games in 2019.
Kenya's Blockchain Taskforce Releases DLT Implementation Strategy for Kenya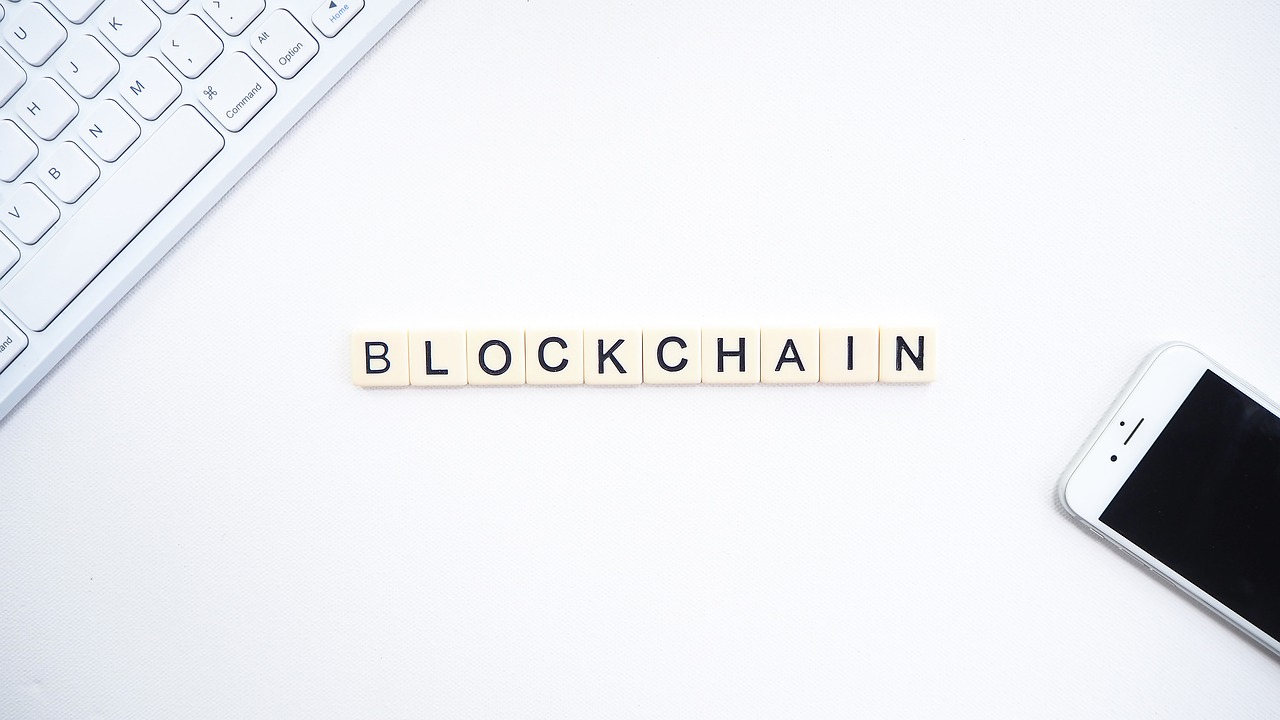 Kenya's Blockchain and AI Taskforce released its first report to the public since the ICT Cabinet Secretary Joe Mucheru launched the body in 2018. The report depicts an implementation strategy for the adoption of these two emerging technologies that will steer Kenya to the fourth industrial revolution.
Implementation Strategy
The report, titled Emerging Technologies for Kenya: Exploration & Analysis, has stipulated an implementation strategy based on blockchain technology and AI that will solve challenges such as financial exclusion, corruption, high public debt, inefficient public service delivery, food insecurity, and high transaction costs.
Furthermore, the report will guide the government in attaining the Big Four Agenda, which encompasses affordable housing, food security, manufacturing, and healthcare.
The Chairman of the taskforce, Bitange Ndemo stated: "I am confident that this report will guide policymakers in their efforts to stimulate an efficient and resilient economy with respect to the digital transformational technologies, especially with the realisation of the Big Four Agenda."
Some of the implementation strategies are as follows:
The Blockchain and AI Taskforce has proposed a digital asset framework that will guide companies wishing to list a cryptocurrency on an exchange. According to the report, the Capital Markets Authority (CMA) is looking into how to regulate initial coin offerings (ICOs) by using the authority's legal framework and the forthcoming regulatory sandbox.
The digital asset framework is meant to help small and medium-sized enterprises that are unable to raise capital through IPOs to have the alternative of using token sales.
The taskforce had earlier announced its proposal for a Central Bank Digital Currency (CBDC), which would facilitate financial inclusion and low-cost transactions.
With 90 percent of Kenyans already using mobile money, credit cards, and bank transfers to make transactions, adding a CBDC to the existing digital economy could be a seamless process.
To introduce a digital currency in Kenya, the taskforce acknowledges that the country first requires a regulatory sandbox and the tokenisation of government fiscal operations.
Another proposed strategy is the tokenisation of the economy which could help to solve unemployment issues. The unemployment rate in Kenya is one of the highest in the world and the taskforce envisions a platform where work is exchanged for tokens to tackle this issue. Service providers will use the platform to build a work marketplace, store data, and manage transactions.
The Ajira Program, an initiative created to enable more Kenyans to work online, will adopt this proposed strategy. Using the Ethereum platform, Ajira will offer inter-person and inter-service settlements and payments. The initial stage of creating the Ajira platform is ongoing. A flagship service called Ajira Machine Learning (AML) is currently running on this platform. The AI-based service links crowd workers to digital tasks.
AML offers human language interfaces in African languages and pays people for teaching the AI to translate these languages.
The Chairman of the blockchain taskforce, Bitange Ndemo, had mentioned in an interview with BitcoinAfrica.io the need to tokenise Kenya's economy. In addition, he had observed the importance of helping Kenyans to understand this process.
Target Implementation Areas
Some of the target implementation areas for blockchain and AI include the Ministry of Lands, Huduma Centres where important documents are issued, and the Ministry of Transport.
In the Ministry of Lands, illegally duplicated title deeds are a common issue. With blockchain technology, the land titling process will become transparent and secure.
Moreover, the blockchain will enable Kenya to build an efficient public service delivery system where digitised documents are sharable between various government offices and where Kenyans can trace the payments they make for services.
The Ministry of Transport can build a public transport model based on a sharing economy. This model is then built on a blockchain to ensure that all relevant stakeholders in the transport sector are part-owners and that everyone benefits.
"The Organisation would determine which participants would form part of the networked nodes that would run the validation software as well as the consensus mechanism. Typically, the network of participating nodes would include stakeholders with specific roles and mandates within the ministry and across the transport sector," the report reads.
The taskforce believes that the proposed strategies and solutions in this report will propel Kenya's economic development. Additionally, the ICT CS Joe Mucheru illustrates his commitment to have the entire contents of the report executed and to gain the backing of all stakeholders in making these recommendations a reality.
Pundi X Unveils New Blockchain Phone 'XPhone' in Kigali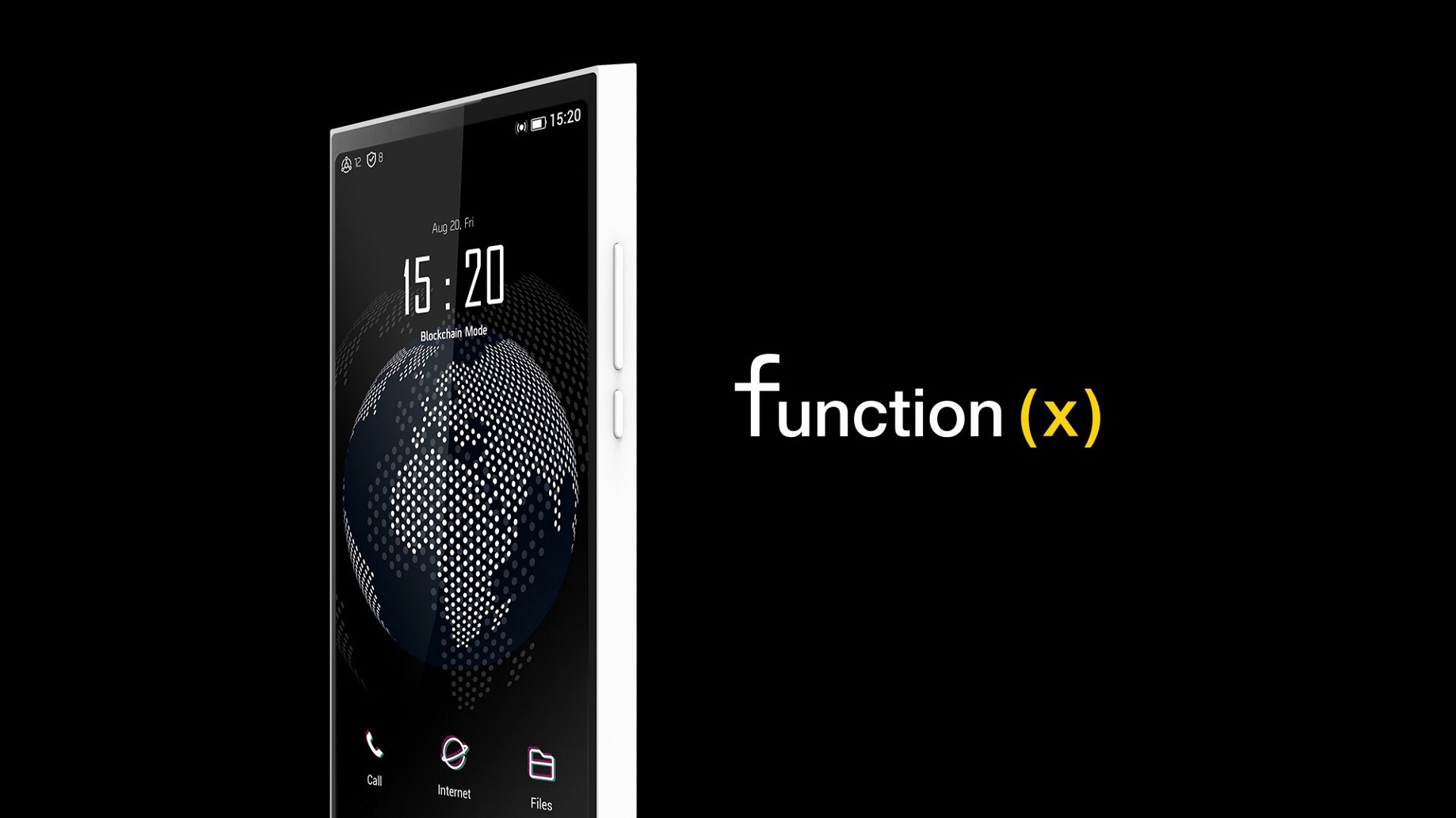 Singapore-based company Pundi X recently unveiled its blockchain phone, called XPhone, at the GSMA Mobile 360 Africa event in Kigali, Rwanda.
The XPhone
The XPhone features a blockchain-based operating system enabling users to make calls and send text messages without the need for a centralised service provider. This makes it the first phone that runs on a decentralised ecosystem while allowing users to make phone calls, send messages, and transmit data. Furthermore, users can switch between the blockchain mode, which is powered by Function X, and the Android mode.
"Telecommunications and Internet companies have derived tremendous value from controlling data. By decentralising apps, we can put this data onto a smart contract, effectively giving control back to creators and users. Much of what we call peer-to-peer or 'decentralised' services continue to be built upon centralised networks. We are changing that," said Pundi X founder and CEO Zac Cheah.
According to Pundi X, each XPhone is "a node on the network contributing to the operation of the blockchain ecosystem. Content and connectivity are organised in a distributed, node-to-node manner."
Pitt Huang, the co-founder and CTO of Pundi X, stated: "Scalability in blockchain is derived from the number and geographic spread of nodes. It is clear how achieving a critical mass in terms of scale will require something with a high utility for people. The XPhone, thus, has the potential to establish a large global pool of nodes."
Pundi X aims to give back to users the control over how their data is used with Function X which keeps data secure and encrypted.
"Blockchain today is at a similar stage of development as the Internet in the early '90s. Like the browser was to the Internet, a new kind of network and decentralised protocol like Function X will have a profound effect on blockchain, putting it in the hands of millions via a smartphone and returning control of their data to them," Huang added.
Features
The XPhone will have a 5.65 inches screen, 6GB RAM and 128GB ROM, fingerprint sensor on the side, 16MP front camera, 48MP rear camera, 3500 mAH battery capacity, and the Qualcomm SnapdragonTM 660 Mobile Platform. The blockchain phone will retail for $599. These are, however, the minimum specifications. Both the design and specs can change.
The XPhone will also have an 'X' button on the side that enables users to easily access DApps when they are in blockchain mode.
"Blockchain-based calling and messaging is toggled on and off on the phone operating system, which builds upon Android 9.0," the company explained.
Pundi X will produce and release 5,000 XPhones in late 2019. The company is open to partner with hardware and phone manufacturers that want to build their version of a blockchain phone powered by Function X.