17 Industries the Blockchain Will Disrupt in 2017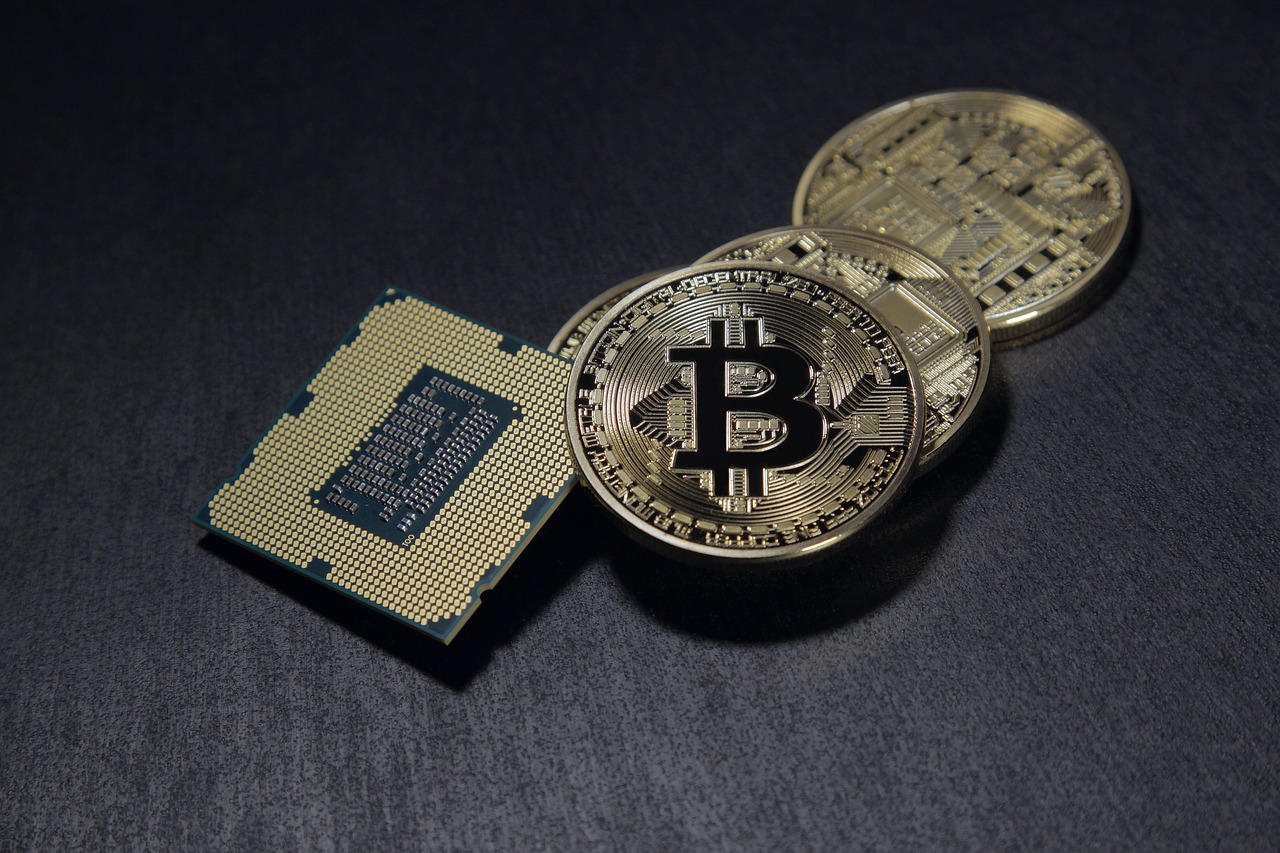 A growing number of companies across various industries have begun to apply blockchain technology to improve business models, streamline processes and reduce costs. The distributed ledger technology that underlies the cryptocurrency bitcoin provides a way to record and transfer data that is transparent, safe, auditable, and resistant to outages. With a very high likelihood, the blockchain will disrupt most major commercial industries in the coming five to ten years.
In this article, you will discover 17 industries that are being disrupted by blockchain technology in 2017.
Cyber Security
Despite the blockchain ledger being public, data communications are verified and encrypted using advanced encoding techniques when sent out. This way the recipient is assured of the data's integrity and the data is less susceptible to intercepts. By eliminating the need for human intermediaries, blockchain technology is believed to be more efficient than any other legacy system when used in the cyber security space.
Banking
Banks can utilise blockchain technology to make business operations more efficient, faster and secure. Barclays and UBS, for example, are researching ways to use blockchain technology to reduce mid-level management costs. As part of a growing trend, banks are increasingly investing in blockchain startups and working on blockchain projects. R3CEV, a distributed database technology firm, has the backing of a consortium of over 50 banks as it tries to design blockchain enabled solutions, for the banking sector.
Cloud Storage
Companies that offer cloud storage services store their customer's data in centralized servers, which are vulnerable to breaches and data loss due to operational or human errors. On the other hand, cloud storage solutions that incorporate blockchain technology are less exposed to attacks that may cause system outages or loss of data.
Storj is an example of a blockchain based, end-to-end encrypted, cloud storage network that is secure and cheaper for cloud-based transactions. Users on the Storj network are also able to rent out any remaining digital storage space to other parties for a fee. Hence, opening up a new market for crowdsourced cloud storage.
Money Transfers and Payments
Decentralized payment systems like bitcoin have the potential to transform the current business framework relating to money transfers. Money transfer services using blockchain technology are able to facilitate cash transfers, domestically and across borders almost instantly at lower fees. One of the leading startups involved in blockchain based money transfers is Abra, which managed to raise $12 million in seed funding for its bitcoin-based remittance service.
Vehicle Leasing and Sales
Recently, DocuSign and Visa announced a partnership to create a proof of concept for streamlining car leasing using blockchain technology. The result would be a simple 'click, sign and drive' version of what currently exists. The prospective customer selects the car he or she wants to lease and the transaction is captured on a blockchain ledger. The driver then proceeds to sign a lease contract and an insurance policy, which is updated on the blockchain. Perhaps, in the future, this solution will be used for vehicle sales and registration.
Networking and IoT
Samsung and IBM are partnering on a concept known as ADEPT, which utilises blockchain technology to create a decentralised network of IoT devices. The new concept would operate as a public ledger for a large number of devices, which would eliminate the need for a central location to handle communications between them. The lack of a central hub to identify each other means the devices would be able to communicate to one another autonomously to manage bugs, software updates, and energy.
Securities Trading
Many companies have worked for years to simplify the process of buying, selling and trading shares. Now, new blockchain focused startups are developing solutions that will make the entire securities trading process even more efficient. One of the startups, TØ.com aims at enabling stock transactions over the Internet using blockchain technology. Overstock, the parent company, already uses blockchain to issue private bonds, but now has SEC approval to trade bonds publicly, through its subsidiary TØ.com.
Another blockchain startup called Chain is working closely with NASDAQ to allow the trading of stocks in private firms through a blockchain.
Insurance
There are a handful of tech companies out there that provide a way for users to exchange assets temporarily for value in the sharing economy. The challenge for users is the difficulty of insuring your assets on these platforms. Luckily, blockchain technology offers a solution in the form of LenderBot. This is a micro-insurance proof of concept for the sharing economy developed by blockchain startup, Stratumn, in partnership with Deloitte and payment services company Lemonway.
LenderBot allows you to enroll in customised micro-insurance via live chats on Facebook Messenger. The aim is to provide a cover for high-value items exchanged between individuals with the blockchain acting as a third party in the agreement.
Real Estate
Key challenges for customers when buying and selling property include fraud, lengthy paperwork requirements, lack of transparency during transactions, mistakes in public records and so forth. Blockchain has the potential to speed up transactions by reducing the need for paper-based record keeping. It can further help in tracking, recording, and transferring property deeds or land titles, but also ensuring documents are accurate and verifiable.
Ubitquity, a company based in the US, offers users a platform meant to be an alternative to the current legacy paper systems, for recording and tracking purposes.
Supply Chain Management
Blockchain is a technology that allows for the secure and transparent way of recording and monitoring transactions. Supply chains can greatly benefit from the blockchain as transactions can be documented in a permanent decentralised record, hence reducing time delays, additional costs, and human mistakes. Here are some blockchain startups that are joining this sector:
Provenance: The Company is currently working on a traceability system for products and materials.
Fluent: Provides an alternative way of lending into worldwide supply chains.
SkuChain: The Company designs blockchain-based products for the enterprise to enterprise trade and supply chain finance market.
Governance and Public Benefits
Blockchain technology can assist in the distribution of aid and welfare by streamlining government operations and securing their systems. In the UK, London-based GovCoin Systems Limited, a financial technology company is helping the government to distribute benefits to people who need them using the distributed ledger technology.
Energy management
Energy management has for a long time been a highly centralised industry. Take the US for example, where to transact in energy you have to go through trusted power firms or transact with retailers who buy from established electricity companies. TransactiveGrid, a New York-based startup, is using Ethereum blockchain technology that allows customers to transact in decentralised energy generation schemes, which makes it easier for people to buy and sell energy to others.
Loyalty Programs and Gift Cards
Blockchains can reduce the cost of loyalty program systems and make them more secure. With fewer intermediaries required to process the issuing of cards and transactions, acquisition of blockchain run gift cards is more cost effective and efficient. Also, blockchain's unique verification feature is able to decrease costs and prevent fraud.
Gyft, a digital card platform that lets individuals manage gift cards, has unveiled GyftBlock, a program that runs gift cards for thousands of small enterprises on the blockchain. This new offering is a result of its partnership with infrastructure provider Chain.
Forecasting
Blockchain is set to change the entire approach to research, consulting, analysis and forecasting. The online platform Augur is looking to take advantage of the decentralised prediction markets. The company it would offer a service that is almost similar to a betting exchange. The entire process of placing bets on sports and stocks and other issues like elections and natural disasters will be decentralised. Their aim is to go beyond sports gambling and establish a global 'predictions' market.
Ride Sharing
E-hailing apps like Uber, have a centralised system where a single company is responsible for dispatching taxis and managing its fleet of drivers and what they charge using algorithms. An Israeli startup known as La'Zooz produces its own proprietary digital currency similar to bitcoin, which is documented digitally using blockchain technology. Unlike other centralized ride networks, people on La'Zooz locate other people traveling the same routes and exchange coins for the taxi rides. The coins can be kept for future transactions and users can earn coins by allowing the app to track their locations.
Healthcare
One of the key challenges hospitals face is the lack of secure platforms for them to share data. Improved information sharing between healthcare providers will mean accuracy in terms of diagnosis, increased the likelihood of effective treatments and reduction in healthcare costs. Blockchain technology will enable hospitals, patients and other stakeholders in the health industry to share access to their networks without having to worry about the security of the systems and data integrity. Blockchain startups that are transforming healthcare include:
Gem: The startup offers an Ethereum blockchain enabled platform called the Gem Health Network, which uses multi-signature and multi-factor authentication technology making it a secure data sharing platform.
Tieron: The Company has created a blockchain platform for data storage and verification in the health industry.
Online Music
Blockchain startups are coming up with solutions for musicians by enabling direct payments to the artists and using smart contracts to solve licensing issues automatically. Startups such as Mycelia, are developing songs with smart contracts built in. The blockchain-run contracts allow artists to share their music directly with fans with no input from a record company.
Ujo Music, a company headed by entrepreneur Phil Barry, is looking to solve the challenges of streaming music and paying artists using the blockchain. It also uses smart contracts as a way to better catalog the songs and their respective creators/songwriters.
There are many potential applications for blockchain. While most attention is focused on its application in the financial services, you can see from this post that concepts, prototypes, and investments are continuing to emerge from all major industries.
Blockchain Technology Key to Fighting Corruption in Ghana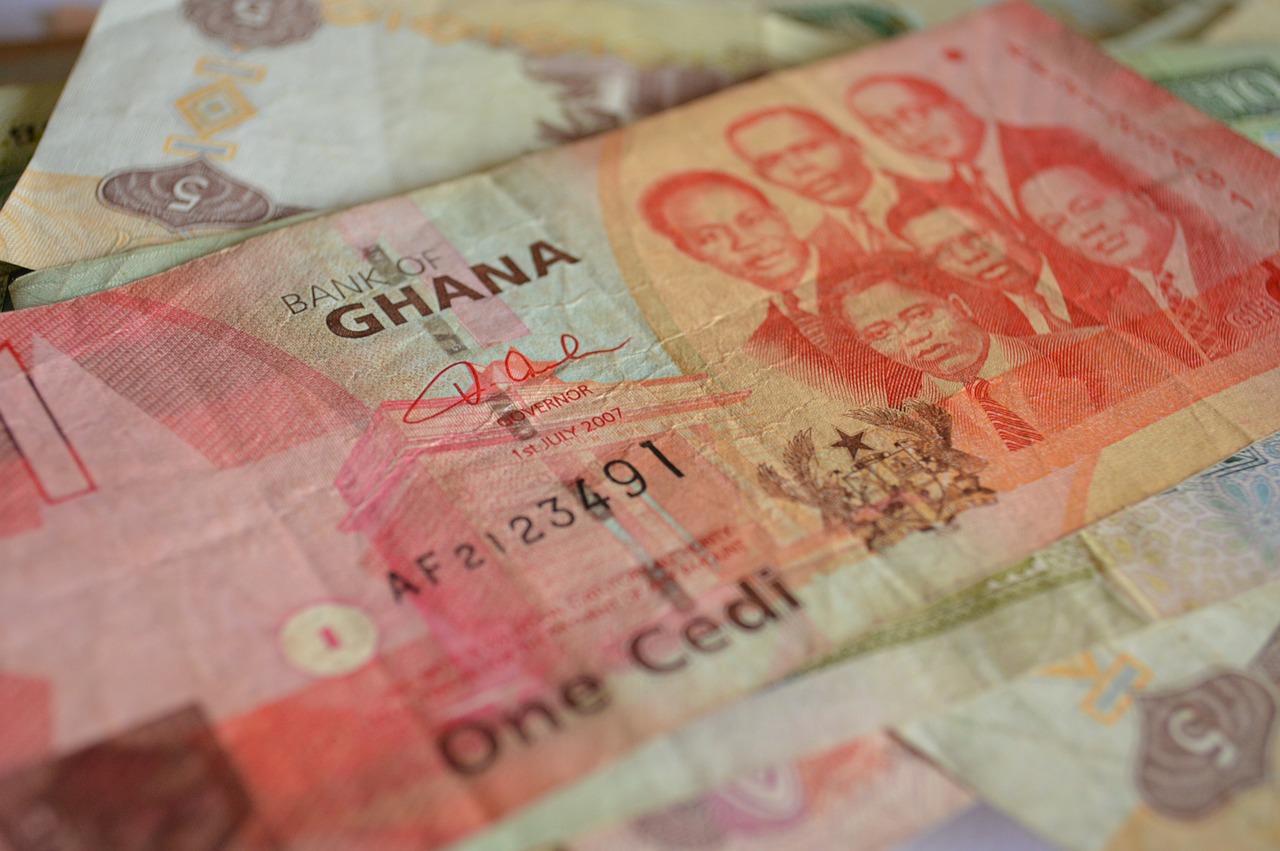 NikGroup, a consulting firm based in Ghana, wants to push for the adoption of the blockchain for social change as the government struggles to fight corruption in Ghana. 
Corruption in Ghana
The government of Ghana has a strong anti-corruption legal framework in place but faces challenges of enforcement. Corruption is illegal and both agent and principal are liable while the nationality of the offenders is irrelevant.
However, according to the CEO of NikGroup, Nick Owusu, due to ineffective mechanisms and systems, it is often difficult to trace and punish the offenders. This he blames on logistical and administrative challenges.
"Ghana has had to contend with the loss of state funds through the manipulation of documents, payroll fraud, fraudulent licensing, illegal transactions, abuse of contracts and office among others," Owusu stated.
Owuso's NikGroup is attempting to reverse this trend with the use of blockchain technology. According to Owusu, introducing a system to control these irregularities is a good move and that the blockchain revolution makes it difficult to manipulate data.
The Blockchain Technology Summit
The NikGroup will hold a Blockchain Summit with the theme "The Impact of Blockchain on Businesses for National Development". It is to take place on October 25, 2018, at 9:00 am at the Marriot in Accra. Owusu, also a motivational speaker, is expected to talk about how the blockchain can be used to fight corruption in Ghana.
Experts from industry and academia, policymakers in the public and private sectors, as well as key players in Ghana's financial sector will speak of the blockchain and how to adapt and explore this new technology to transform Ghana's economy.
NikGroup wants the summit to bring sanity into the system. It also wants to help bridge the financial gap between Ghana and the developed world as Ghana embraces this technology.
Topics at the summit include introducing the blockchain, its uses and applications, Bitcoin and its history, present and future, alternative coin offerings, basics to cryptocurrency trading, and emerging opportunities in the blockchain space for Africa.
eCampus Integrates Blockchain Technology in Its Latest Update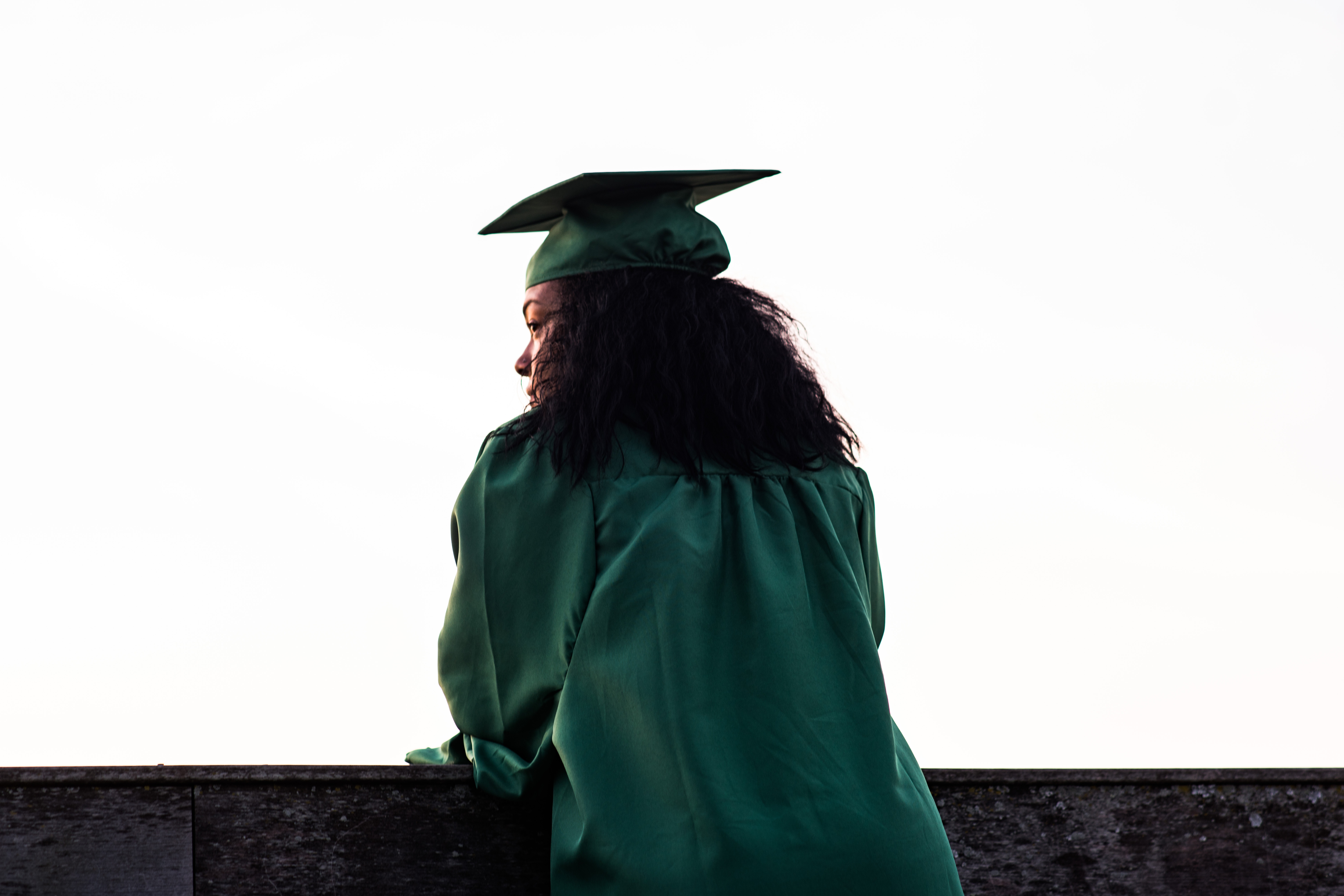 The eCampus app has integrated blockchain technology in order to allow students across Ghana to ascertain how prepared they are before taking an examination.
This latest update is designed to honour the memory of the past United Nation Secretary Kofi Annan and his positive involvement in the educational sector.
What is eCampus
The eCampus app is an education-focused mobile app, making use of blockchain technology, artificial intelligence, and machine learning to help students learn and prepare for upcoming exams. This is done using a rewarding, fun and responsive interface.
The lasted updates to the 3.0 version of the app include:
Blockchain Integration
Test Prep
Course Suggestions
Lab
Blockchain Integration
According to a blog post by eCampus, the blockchain Integration on the app makes it possible for app user to gain points from the general usage and interaction on the app. These points are expected to be exchangeable for service or products offered on the app.
Furthermore, certification can be generated using the points received on the app. The certificate is usually in form of a digital badge. This badge, in turn, can be used to secure employment outside the app.
Test Prep
The app makes it possible for a student to prepare for various national exams by letting them know how well prepared they are to take on such an exam. This is made possible using the test prep feature on the app. All that is required by the student is to select the type of test that intend to take and the app provides them with a test matching the examination.
Course Suggestion
For a student struggling with the choice of courses to undertake. The latest version of eCampus also possesses AI features, making it possible for it to suggest courses which are relevant to the students based on the profile of such student.
Labs (Beta)
This feature incorporates the use of virtual reality technology to help students explore numerous laboratory tests connected to their field of study.
eCampus version 3.0 is available on Google Play Store, Apple App Store, and Windows App Store.
Block Commodities and Pure Grow Africa to Launch First Crypto Project for Ugandan Farmers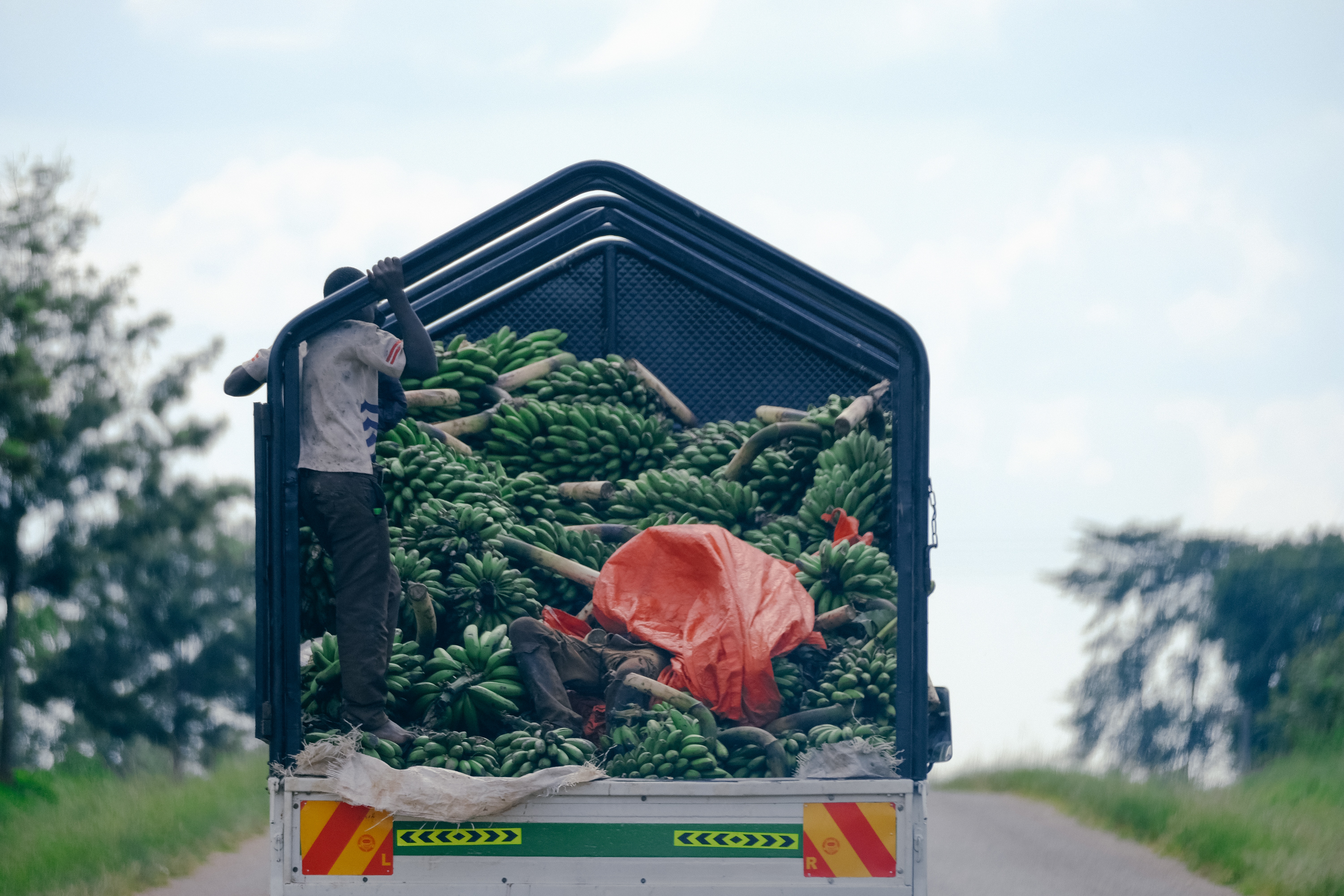 Block Commodities, a commodity trader operating in Africa, has announced a partnership with Uganda-based Pure Grow Africa to launch the first crypto project for Ugandan farmers. 
The Pilot Ecosystem
Block Commodities Limited, a London NEX exchange-listed company whose objective is maximising value through the blockchain ecosystem, has announced a partnership with Pure Grow Africa Limited (Pure Grow), a leading supplier of high-quality agricultural products based in Uganda. Block Commodities and Pure Grow are working together to bring the first pilot of a food project commodity cycle ecosystem.  
Pure Grow Africa, started in 2015 and focuses on promoting communities to sustainable agri-business and agro-value chain development. It supports farms in Africa by embracing modern technologies and applications to promote economic growth as well as creating community awareness and shared values. Farmers who are with the company strive to keep to the highest standards of food safety, environmental and sustainable policies. To start, Pure Grow will introduce 1,000 farmers and buyers to the Pilot Ecosystem.
Block Commodities will implement and support the ecosystem by providing finance and fertiliser products, as well as supplying the technology.
It will also coordinate loans in cryptocurrency – in the form of Dala tokens – for the already selected team of farmers, according to a company press release. This loan will provide the farmers with cash to purchase fertilisers cheaply and with better repayment plans, which will then enable the farmers to increase the production as well as to scale up and become commercial.
The Food and Agribusiness
Pure Grow's Director Bobby Juuko Kimbugwe, said: "We are placing smallholder farmers at the centre of our work; they are at the core of what we do. We want them to understand that they do not need to have money in their hands to be able to grow production. Block Commodities is the ideal partner to support growth in African farming."
Chris Cleverly, Executive Chairman at Block Commodities added that he was delighted about the partnership and hopes to support small-scale farmers and advance the ecosystem.
According to the African Development Bank, the food and agribusiness market is estimated to reach a value of one trillion dollars by 2030. Therefore, highlighting the great opportunity for African agriculture to become a leading player in this market. 
If the pilot phase succeeds, Block Commodities and Pure Grow will introduce the scheme to 50,000 more Pure Grow farmers. Further plans for the project are to expand and cover other countries in sub-Saharan Africa in due time.