How Blockchain Technology Can Streamline Transfers of Land Ownership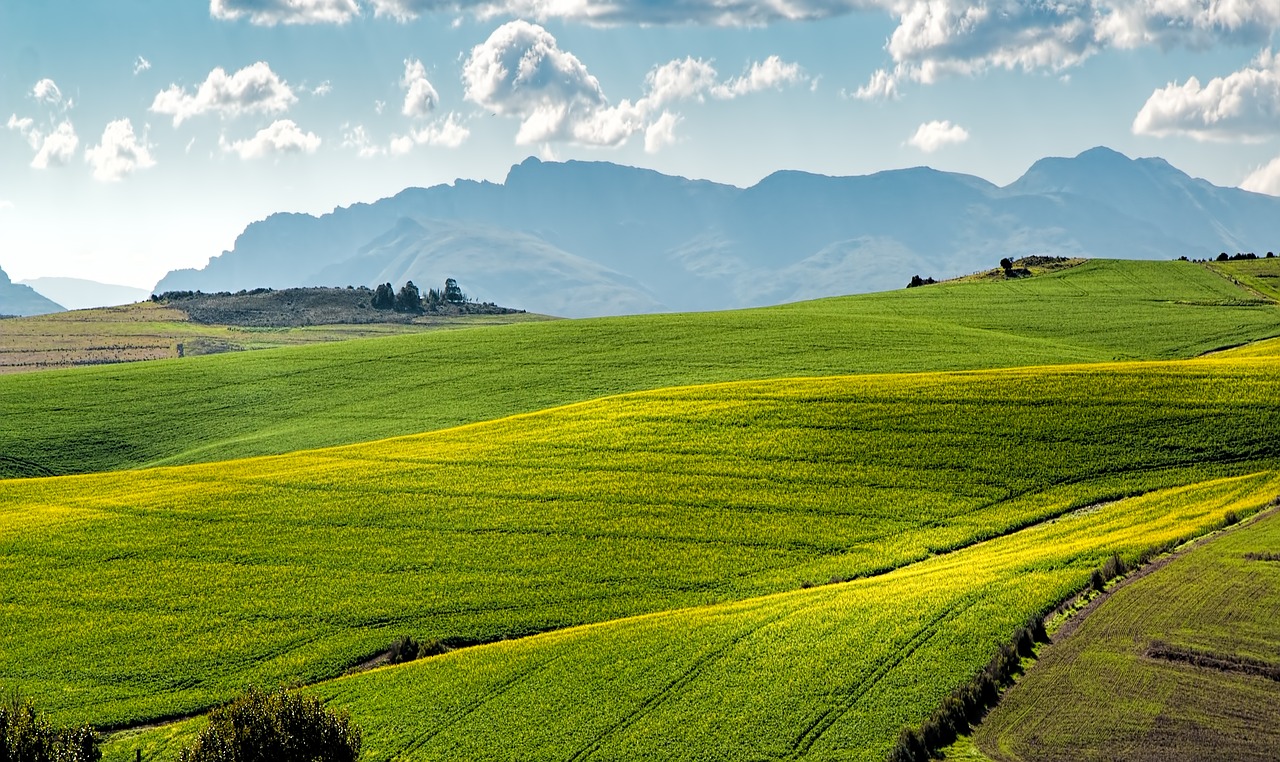 Many Kenyans rely on brokers and advocates when it comes to the transfer of land title deeds due to the tedious amount of paperwork and long queues they have to deal with otherwise. The result is that most advocates or brokers end up taking advantage of the situation by charging high fees with some transactions even being rather unscrupulous. However, if planned blockchain technology adoption by Kenya gets the green light, things could change for the better as a blockchain-based process can create transparency by linking an individual's details with his or her land or any other property they own.
The Blockchain is an immutable distributed digital ledger that is used to record and process transactions across a decentralised web of computers. Land records stored using the technology will thus be void of fraudulent editing, human error, and deletion.
The use of blockchain technology in resolving land registry issues will put Kenya on the map together with developed countries that are already utilising the technology for its endless benefits. This also comes at a time when leaders in the technology industry have been researching on the use of blockchain technology beyond digital currencies.
Transparency in Land Ownership and Transfers
In December 2016, the Kenyan government issued a statement saying they were piloting the use of the technology to keep track of land transactions and educational data according to BusinessDaily.
"This will not only increase security but will also help fight corruption by distributing the maintenance of records to all parties involved, rather than to a few. By allowing participants to see who owns, sells, and divides land, the technology will enhance verification and transparency," said the Technical Manager, Institute of Chartered Accountants in England and Wales (ICAEW), Mr Lyford-Smith.
The institute is an accountant's body based in the United Kingdom and is a pioneer member of the Chartered Accountants Worldwide and the Global Accounting Alliance. The institute stated that blockchain technology can boost coherence in land registry.
In the latest report released by Blockchain and the Future of Accountancy, the institute believes that land registration can gain from the technology, particularly in the history and transfer of proprietary rights of property.
Mr. Lyford-Smith went on to add,
"The technology can create a clear and permanent record of ownership and transfer of ownership, which can facilitate additional liquidity in the economy."
The report cited examples of the use of blockchain technology to digitise title deeds and minimise property fraud that were done in Sweden, Georgia, and Honduras. In Honduras for instance, the report highlights how corruption can be a thing of the past by use of the blockchain to issue land title deeds that are free from any human edits while the government of Georgia has partnered with BitFury to develop a blockchain-based network for land registration. Bringing it closer home to Africa, Bitland, a Ghanaian-based startup, is also making use of blockchain technology to provide land registry services.
Ending an Era of Fraudulent Brokers and Advocates
Land cartels have for a long time now been conning unsuspecting Kenyans. Many experts feel the Kenyan government should emulate the countries that are already utilising the blockchain as most Kenyans have lost trust in the purity of title deeds and security of tenure.
The report by ICAEW indicates that the process of land registry on the blockchain would begin by tokenising the land in question. This means each portion of land will have a representation created that showcases it as a digital asset recorded on the blockchain after which each landowner will have the right tokens issued to them. While the benefits of blockchain technology are massive and beneficial, the report observes that the change process is no small task based on the complexity of the existing structures.
The Ministry of Lands and Physical Planning recently upgraded its electronic management system so as to fasten the transaction process. This means that Kenyan citizens will now need to make use of the e-citizen platform to pay for all the necessary duties and fees online.
"For your land to be listed on the 'manage property' page, you are required to validate it with your local land registry with your original title or certificate of lease, your original Identity Card (ID) and Kenya Revenue Authority pin during working hours," mentioned Nicholas Muraguri, Lands principal secretary.
Kenya, being an economic giant in the East African region, will gain a lot by implementing the land registry process using blockchain technology and can join countries like Ghana and Rwanda that are already making use of the technology to digitise their land registry process.
Linum Labs Announces Decentralised Healthcare R&D Funding Platform 'Molecule'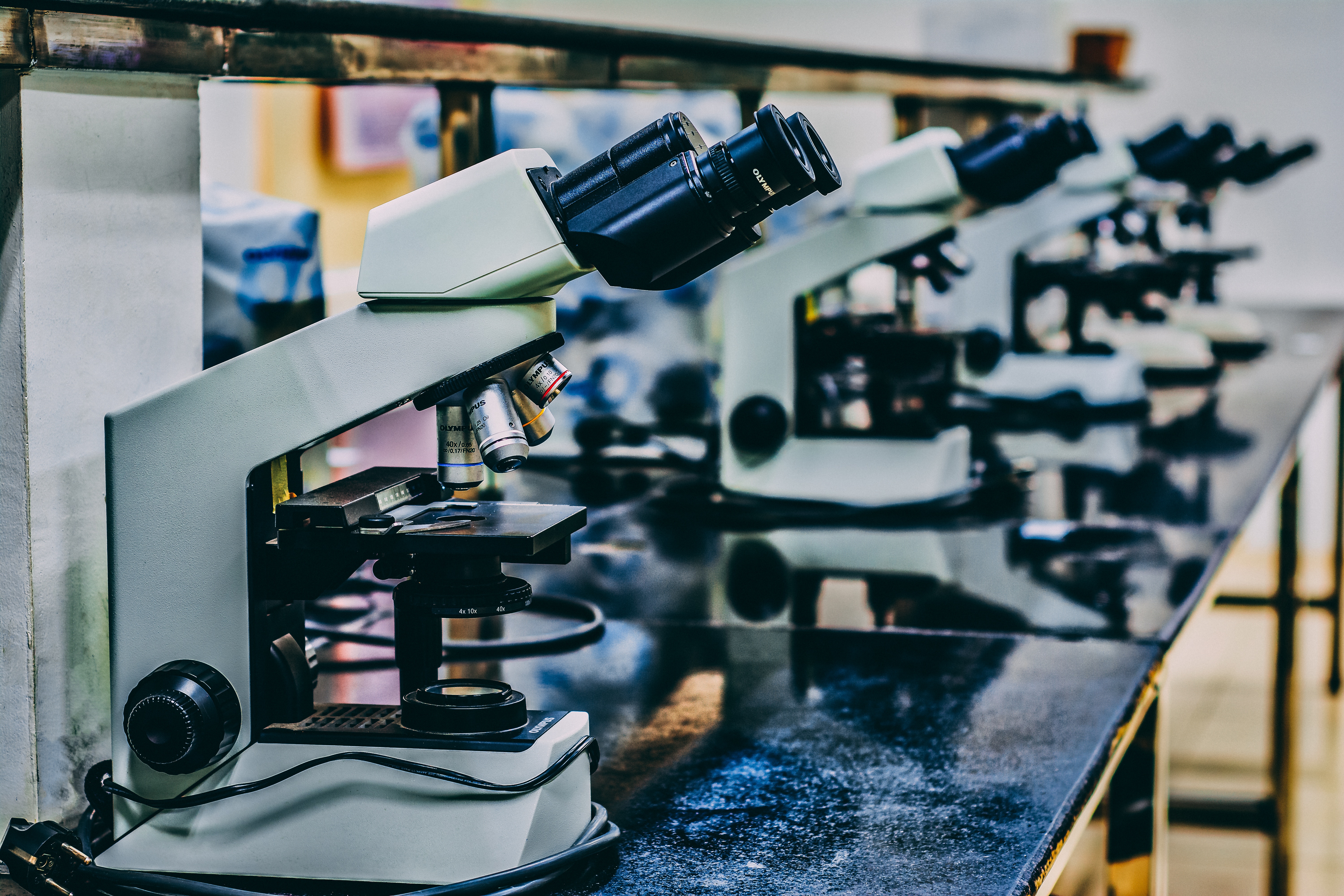 Blockchain development company Linum Labs has announced the launch of a decentralised open-source funding platform to fast-track innovation in pharma called Molecule.
The Molecule Platform
Linum Labs, which deals with blockchain-based solutions in healthcare and identity, has created the Molecule platform in order to bring together industry, patients, and scientists in an open collaborative market where drug development can be advanced.
The open platform allows participants to contribute funds towards drug development, thereby, achieving Lunum Labs' goal of distributing cost and risk.
To achieve this, Linum Labs is leveraging blockchain technology and open science to build a fair and accountable market-based platform for the research and funding of pharmaceutical intellectual property.
The Decentralised Answer to the Pharma Research Monopoly
Molecule aims to solve the problem of the monopolisation of research in the pharmaceutical industry, reduced trust, and the expensive, risky, and slow nature of drug development.
Paul Kohlhaas, CEO of Linum Labs, stated: "The pharmaceutical industry faces an innovation crisis caused by the challenges around drug development and the monopolisation of IP. Bringing a drug to market is a high-cost, high-risk, and slow endeavour, and it is generally large organisations that single-handedly shoulder these burdens, leading to massively inflated prices and a lack of innovation."
Molecule solves these challenges by offering a low-friction crowdsourcing research and funding platform that reduces risk to investors and IP creators in an inclusive environment.
"Molecule enables new economic incentive models for distributed R&D that leverage open science, Web3 and bonding curves to create a fair and accountable market-based platform for the discovery and funding of pharmaceutical IP. The ecosystem aims to align all stakeholders to collaborate in order to move away from environments where only 'blockbuster drugs' get approved for development, and towards a more patient-focused approach," Kohlhaas added.
Development
Linum Labs AG started building Molecule in early 2018 on behalf of Swiss non-profit, the Molecule Foundation.
The next stage of "development will include further iterations of the initial proof-of-concept, leading into a minimum viable product," Linum Labs writes in a statement. This stage will be backed by a financial round that will begin in the second quarter of 2019.
Linum Labs is presently hiring and looking for partners to back the Molecule platform.
Raise Launches Africa's First Security Token Platform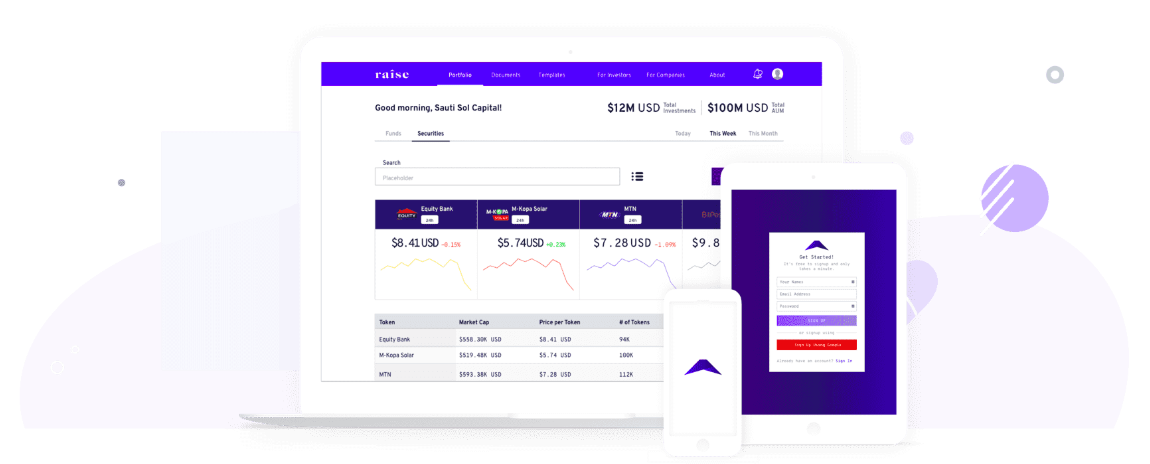 On February 14, 2019, financial technology company Raise announced the launch of the alpha version of its security token platform that is being developed with the aim to tokenise assets in Africa.
The Raise Token Security Platform
The token security platform by Raise is the first security token product to be developed and launched in the African continent.
A security token is a digital representation of a real-world financial asset such as a land title or share certificate that is built with blockchain-based technology. This makes them very secure digital assets that ease fundraising, lower the costs of cross-border transfers and compliance.
According to the company press release, Raise is a software-as-a-service (SaaS) tool built for funds, law firms and companies to securely digitise partnership units, share certificates, and real estate assets. The platform is able to develop customised digital securities that can be programmed with key performance indicators, custom data and limited partnership or shareholder information.
The co-founders of Raise, CEO Marvin H. Coleby and CTO Eugene Mutai, made the announcement at the annual Africa Tech Summit that was held in Kigali, Rwanda.
Growing Potential for Private Markets
Coleby, an entrepreneur and securities lawyer from the Bahamas, emphasised the potential for more accessible and liquid private markets by saying:
"Today, it's difficult to move shares between funds and companies. Navigating regulatory requirements, tracking securities ownership and raising financing can be difficult. We have to check and verify a multitude of complex requirements and documents to move assets that many of us already own. This makes private markets expensive and slow to operate – it can take weeks to transfer shares between consenting parties. As a result, private markets are not nearly as liquid as public markets, immobilizing assets and restricting financial inclusion. Blockchain technologies can encode compliance requirements and ease document processes that make private markets difficult to navigate."
"We're excited to contribute to a global movement to simplify private markets and securities innovation with this new product and look forward to further development updates this year. This is especially true on the African continent, we strongly believe that fluid and efficient capital markets can create enormous wealth for millions of people and transform intra-African trade," he added.
Future Plans
The Raise's platform is mainly targeting the private capital markets sector and is currently working with a list of companies, law firms and private funds to officially launch its platform later in 2019.
So far, Raise has partnered with Africa Legal Network that is an association of 16 corporate law firms to develop a continental regulatory framework for security tokens. The partnership led to the launch of the African Digital Asset Framework, which is an open-source project designed to create standards for blockchain technologies.
HelloGold and Baobab Group Partner to Boost Financial Inclusion in Africa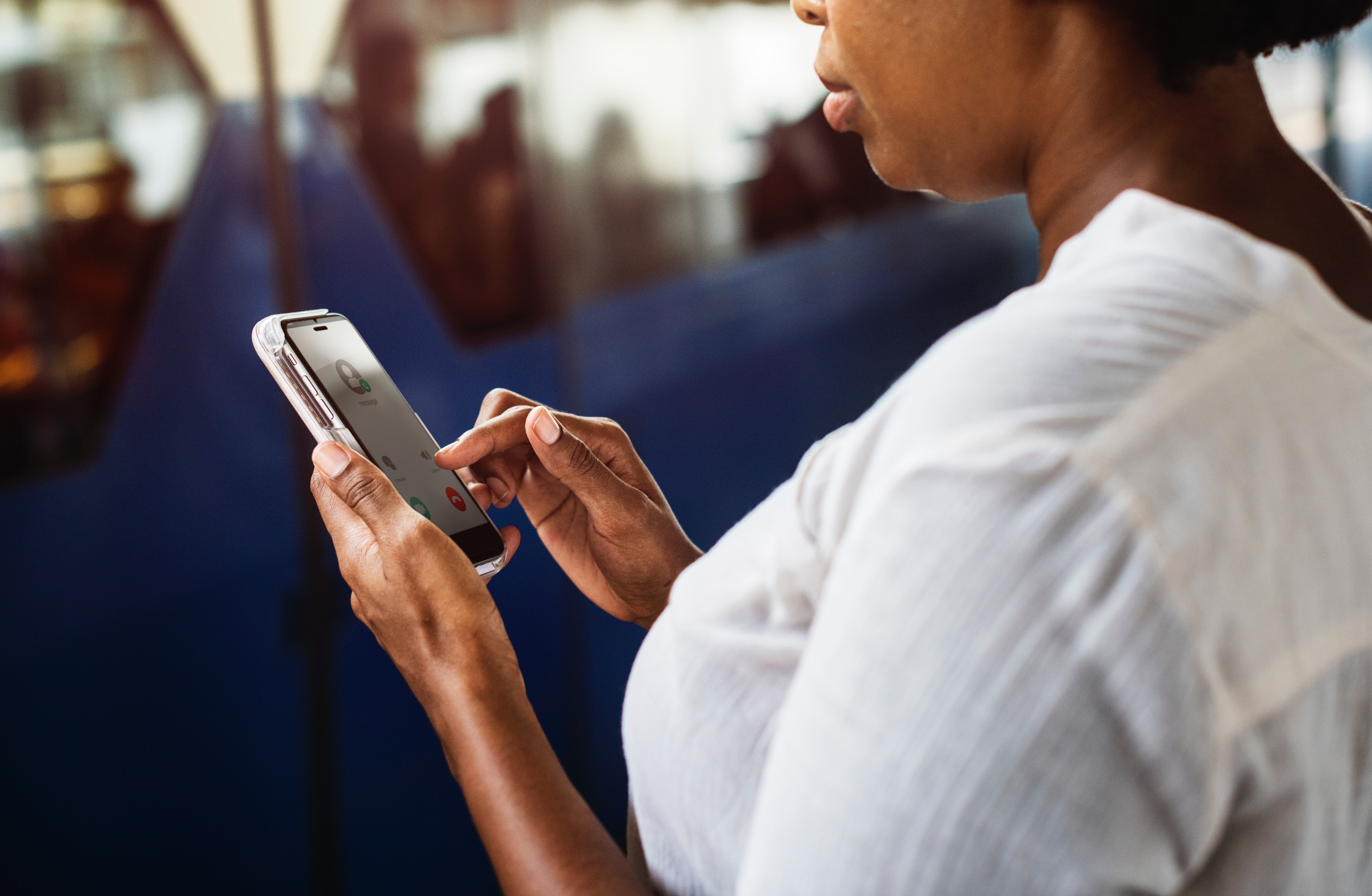 Malaysian fintech savings platform HelloGold has partnered with Baobab Group to boost financial inclusion in Africa. The partnership will help the Asia-based company to enter the African market where it will offer financial products alongside Baobab.
The HelloGold and Baobab Group Partnership
HelloGold will leverage Baobab's infrastructure and experience in offering digital financial services while bringing on board its gold-backed savings and products, according to DigitalNewsAsia. Moreover, the partnership will enable Baobab to scale its financial inclusion services on the continent via an integrated savings platform.
The integrated savings platform will enable users to purchase, invest, and save in gold via a mobile app. The use of the mobile app will make gold an easily accessible and secure savings option for customers.
Baobab currently operates in nine African countries, has 1,140 functional service points across Africa and has distributed over $1.1 billion loans to micro businesses, women, and the youth.
Arnaud Ventura, Baobab's Group chief executive officer and founder, said: "We are pleased to announce this partnership, which will allow our clients to benefit from new digital services. The possibility to easily save and invest in gold is an additional key offered to our clients to unleash their potential. This collaboration with HelloGold will allow us to integrate this savings offer in the nine African countries we are working with."
"Our partnership with Baobab demonstrates HelloGold's capacity to provide financial solutions for our current and prospective partners. While we bring financial products on our technology, we support our partners in the building of their own offerings, providing differentiated value and services on their platforms," HelloGold's CEO Robin Lee commented in a statement.
Baobab enables its customers in Africa and China to manage their finances instantly, safely, and easily with its digital and mobile solutions. HelloGold offers its customers the opportunity to purchase and sell gold via an app. The physical gold is stored in secure and insured vaults in Singapore and it can be used as collateral for loans or as savings.
According to Lee, HelloGold applies blockchain technology in its financial products to make them affordable to customers.
Future Plans
HelloGold plans to establish gold vaults in Dubai and to offer its products in Indonesia and the Middle East this year. The company also recently launched in Thailand.
With mobile-driven financial inclusion in Africa on the rise, the two companies are positioning themselves to tap into the opportunities of the growing digital financial sector on the continent.
According to the World Bank Findex survey, financial inclusion grew from 23 percent in 2011 to 43 percent in 2017 in Sub-Saharan Africa.