5 Ways the Blockchain Can Increase Customer Loyalty And Win Brands' Battle for Engagement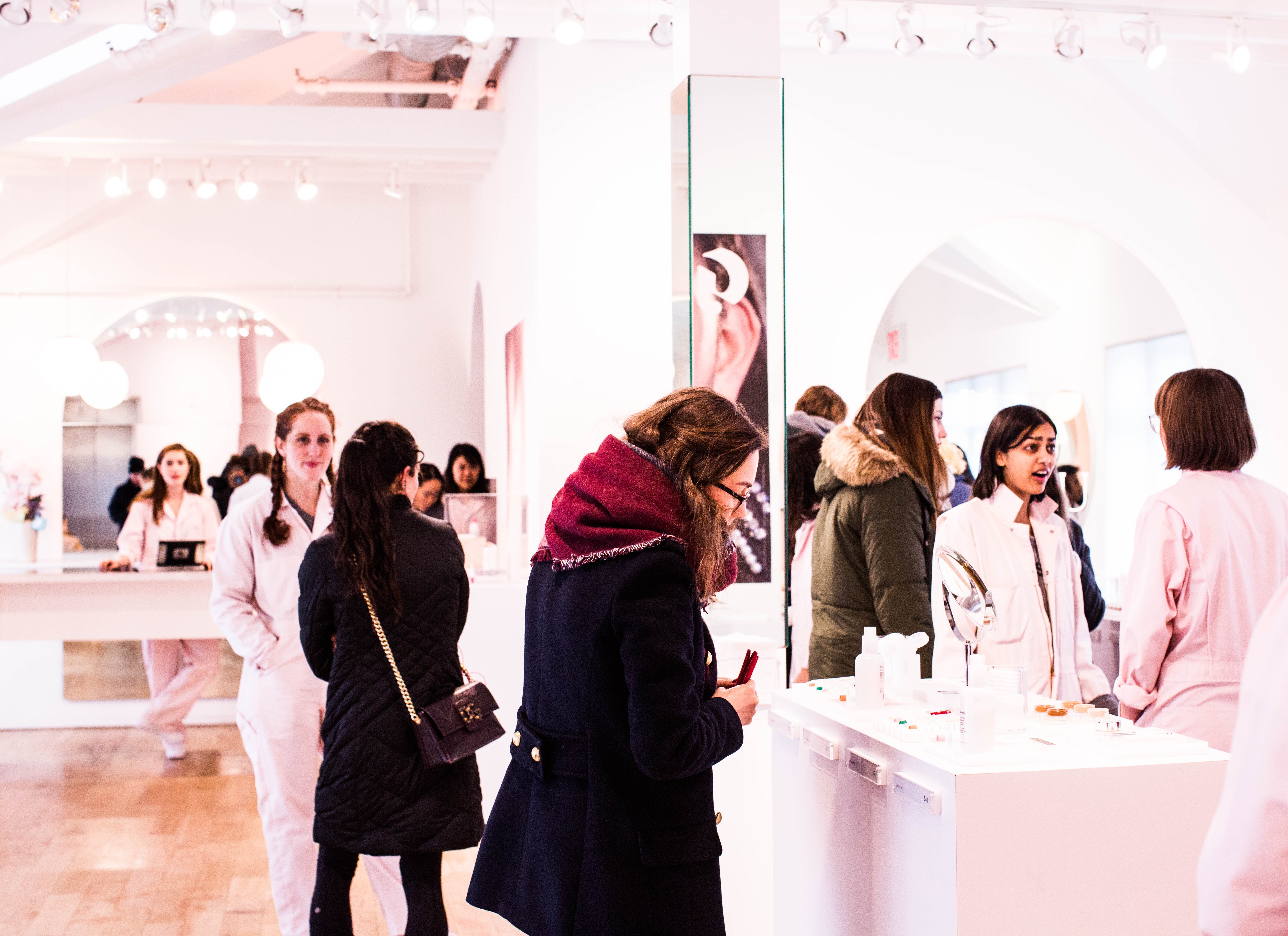 With Singapore Airlines and Delta Air Lines having recently introduced a blockchain-based loyalty program and replacing its air miles with cryptocurrency, it shows that blockchain stands to radically transform traditional loyalty programs as we know them, making them more useful, accessible and cost-effective for both brands and customers alike.
So, how is blockchain increasing customer loyalty and revitalising traditional rewards programs?
1. Blockchain introduces cost-cutting efficiencies, including cutting out high customer acquisition costs for brands.
From the technical implementation right through to the costs of the rewards themselves, loyalty programs can be both expensive and tedious to set up and demand a significant investment of time and money.
Transaction costs related to the issuance and redemption of reward tokens are much lower on the blockchain since they do not require a third-party. Blockchain also significantly reduces system management costs, thanks to smart contracts that automise processes, all while reducing costs related to instances of error.
On top of this, brands themselves benefit from having access to an ecosystem of already loyal customers, which again reduces acquisition costs.
2. Blockchain encourages increased customer engagement and points redemption.
Loyalty programs are not only difficult to set up, but it is difficult for brands to attract new customers by means of a loyalty program. Blockchain is flipping this on its head by introducing loyalty at the start of the customer journey, as opposed to at the point of purchase.
In other words, loyalty points are no longer an afterthought when they can be exchanged within the brand, with other brands, or for cryptocurrencies or fiat. Better still, the potential for loyalty points to rise in value and get the customer more attractive rewards creates excitement that was never before a part of the loyalty program experience.
Customers are also then driven to check their loyalty programs more frequently since the reward options are more varied, thanks to an ecosystem connecting different programs.
3. Blockchain increases security and therefore encourages loyalty.
All transactions recorded on the blockchain are cryptographically secured, meaning that participants of the network have their own private keys (akin to their own personal digital signature). Blockchain's immutable and tamper-proof nature also means that every transaction is traceable, which eliminates the potential for fraud or other misuses of the system (which is, again, connected to costs).
Additionally, as there is no single point of failure, customers no longer have to worry about the storage of their private data with large retail companies. On the blockchain, data is stored across the network, which makes it inaccessible via a single entry point. All of these features make customers more comfortable with sharing their details, as well as executing transactions on the blockchain.
4. Blockchain offers a one-stop shop for customers to collect and redeem points.
Customers often suffer from 'loyalty program fatigue' due to the vast number of programs available, which subsequently leads to loyalty program inactivity. Blockchain provides a frictionless system, whereby customers can conveniently store all of their collected points in a digital wallet and use the same to make transactions, therefore encouraging engagement.
Blockchain also connects different owners of loyalty programs and makes the points they distribute interoperable: customers no longer have to keep track of dozens of different programs and can do so from their respective wallets. Customers can also exchange their loyalty points with other users, which again increases their utility.
5. Blockchain offers real value outside of the brand context.
Customers often complain about the lack of reward options available with loyalty programs, and along with the lack of cohesiveness, it is easy to see why customers would abandon their loyalty programs. With blockchain, tokens that brands give out are tied to other digital assets which render them valuable in another sense: customers are no longer forced to spend their loyalty points with a specific brand, or even other brands within the ecosystem, as they can choose to sell their tokens for fiat and spend the money in the real world!
More importantly, these tokens can rise in value without any further investment from the customer.
In conclusion, blockchain's merits are manifold and effective for tackling the loyalty market's inherent issues: for brands, blockchain significantly reduces costs, tackles security issues, and increases customer engagement, while for customers, this means a convenient use of different loyalty programs in one go while profiting from a myriad of redemption options, which ensures that they will stick around in the long run.
This guest post was contributed by Gabriele Giancola, the co-founder and Chief Executive Officer of qiibee, the Swiss loyalty token protocol helping brands around the world run their loyalty programs on the blockchain. 
*Readers should do their own due diligence before taking any actions related to the company, product or service. BitcoinAfrica.io is not responsible, directly or indirectly, for any loss or damage caused by or in connection with the use of or reliance on any content, product or service mentioned in this article.*
eCampus Integrates Blockchain Technology in Its Latest Update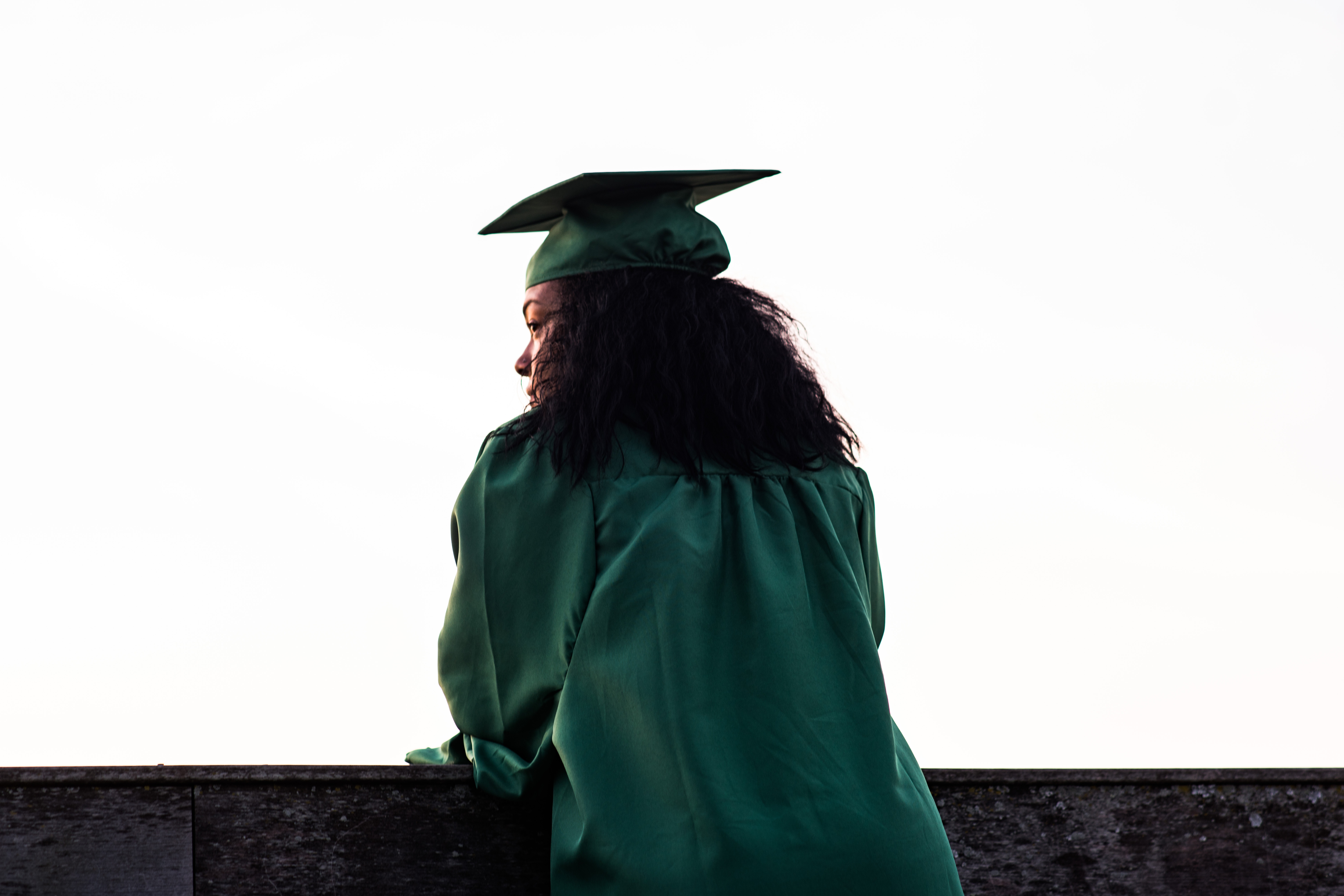 The eCampus app has integrated blockchain technology in order to allow students across Ghana to ascertain how prepared they are before taking an examination.
This latest update is designed to honour the memory of the past United Nation Secretary Kofi Annan and his positive involvement in the educational sector.
What is eCampus
The eCampus app is an education-focused mobile app, making use of blockchain technology, artificial intelligence, and machine learning to help students learn and prepare for upcoming exams. This is done using a rewarding, fun and responsive interface.
The lasted updates to the 3.0 version of the app include:
Blockchain Integration
Test Prep
Course Suggestions
Lab
Blockchain Integration
According to a blog post by eCampus, the blockchain Integration on the app makes it possible for app user to gain points from the general usage and interaction on the app. These points are expected to be exchangeable for service or products offered on the app.
Furthermore, certification can be generated using the points received on the app. The certificate is usually in form of a digital badge. This badge, in turn, can be used to secure employment outside the app.
Test Prep
The app makes it possible for a student to prepare for various national exams by letting them know how well prepared they are to take on such an exam. This is made possible using the test prep feature on the app. All that is required by the student is to select the type of test that intend to take and the app provides them with a test matching the examination.
Course Suggestion
For a student struggling with the choice of courses to undertake. The latest version of eCampus also possesses AI features, making it possible for it to suggest courses which are relevant to the students based on the profile of such student.
Labs (Beta)
This feature incorporates the use of virtual reality technology to help students explore numerous laboratory tests connected to their field of study.
eCampus version 3.0 is available on Google Play Store, Apple App Store, and Windows App Store.
Block Commodities and Pure Grow Africa to Launch First Crypto Project for Ugandan Farmers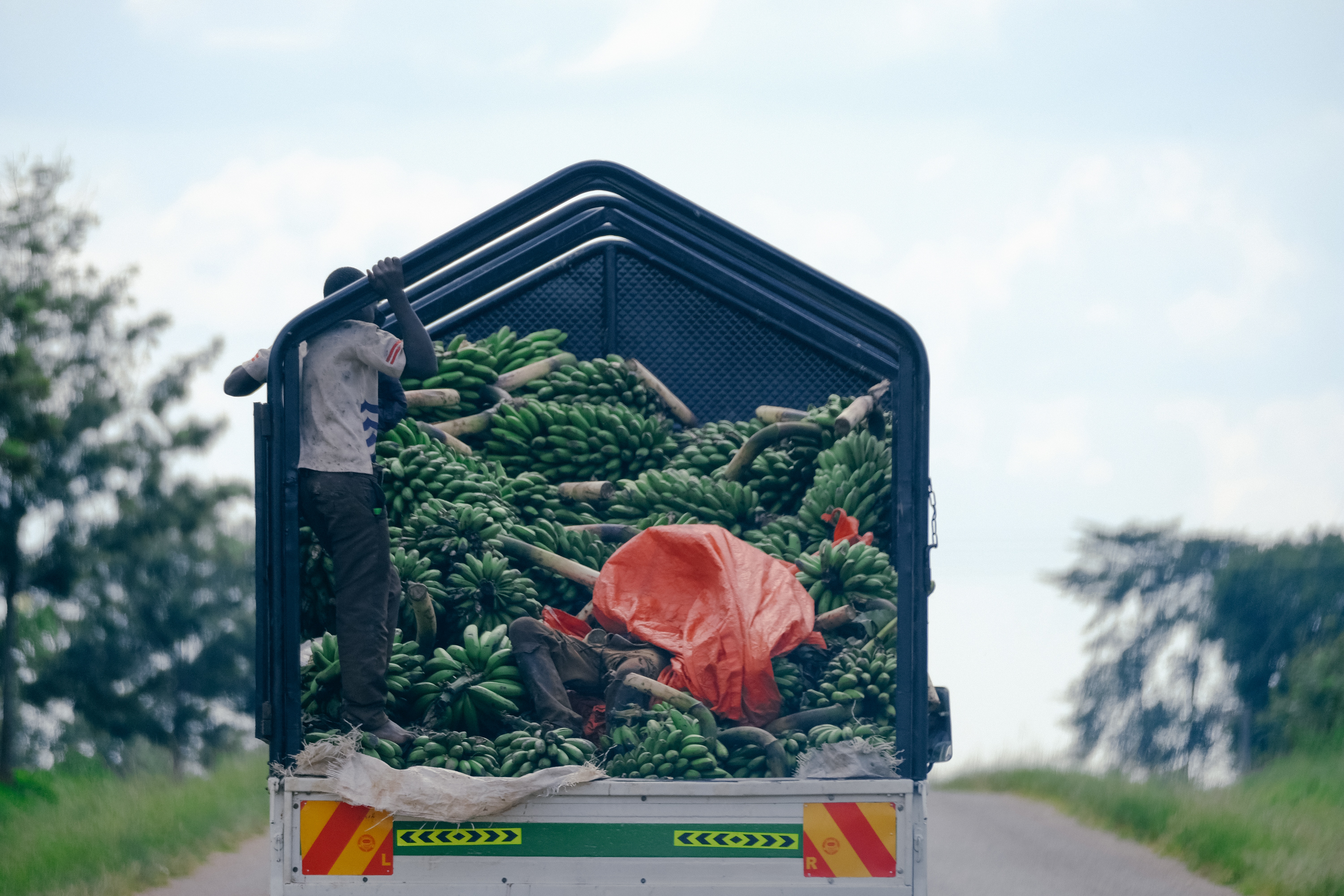 Block Commodities, a commodity trader operating in Africa, has announced a partnership with Uganda-based Pure Grow Africa to launch the first crypto project for Ugandan farmers. 
The Pilot Ecosystem
Block Commodities Limited, a London NEX exchange-listed company whose objective is maximising value through the blockchain ecosystem, has announced a partnership with Pure Grow Africa Limited (Pure Grow), a leading supplier of high-quality agricultural products based in Uganda. Block Commodities and Pure Grow are working together to bring the first pilot of a food project commodity cycle ecosystem.  
Pure Grow Africa, started in 2015 and focuses on promoting communities to sustainable agri-business and agro-value chain development. It supports farms in Africa by embracing modern technologies and applications to promote economic growth as well as creating community awareness and shared values. Farmers who are with the company strive to keep to the highest standards of food safety, environmental and sustainable policies. To start, Pure Grow will introduce 1,000 farmers and buyers to the Pilot Ecosystem.
Block Commodities will implement and support the ecosystem by providing finance and fertiliser products, as well as supplying the technology.
It will also coordinate loans in cryptocurrency – in the form of Dala tokens – for the already selected team of farmers, according to a company press release. This loan will provide the farmers with cash to purchase fertilisers cheaply and with better repayment plans, which will then enable the farmers to increase the production as well as to scale up and become commercial.
The Food and Agribusiness
Pure Grow's Director Bobby Juuko Kimbugwe, said: "We are placing smallholder farmers at the centre of our work; they are at the core of what we do. We want them to understand that they do not need to have money in their hands to be able to grow production. Block Commodities is the ideal partner to support growth in African farming."
Chris Cleverly, Executive Chairman at Block Commodities added that he was delighted about the partnership and hopes to support small-scale farmers and advance the ecosystem.
According to the African Development Bank, the food and agribusiness market is estimated to reach a value of one trillion dollars by 2030. Therefore, highlighting the great opportunity for African agriculture to become a leading player in this market. 
If the pilot phase succeeds, Block Commodities and Pure Grow will introduce the scheme to 50,000 more Pure Grow farmers. Further plans for the project are to expand and cover other countries in sub-Saharan Africa in due time.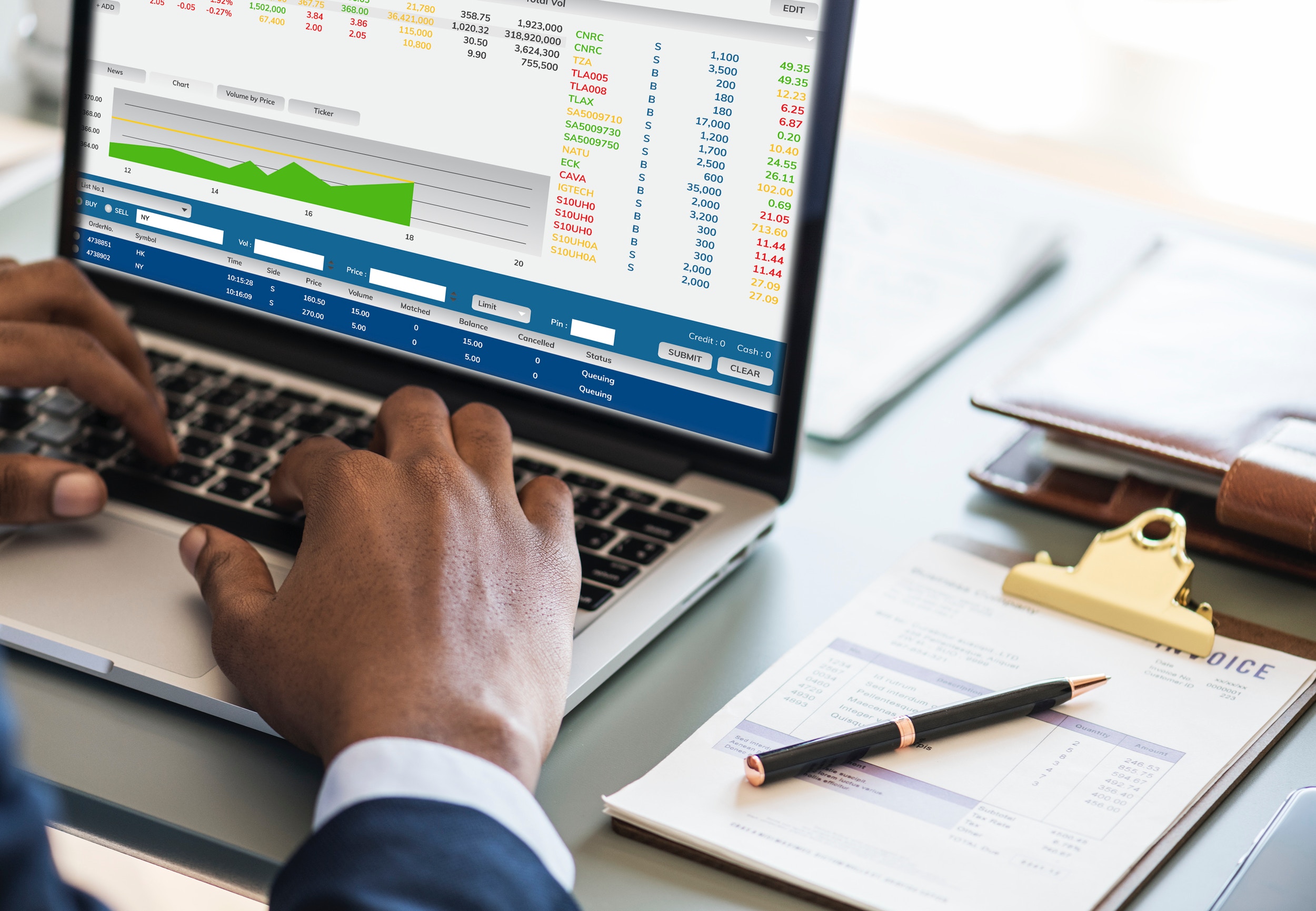 Since the EOS blockchain went live in June 2018, a number of EOS DApps (decentralised applications) have been released.
A decentralised application (DApp) is an application that runs on a peer-to-peer network of nodes that confirm transactions and support the network without a central party exerting control over the application. In this article, we will look at five promising DApps that have already been launched or will launch on the EOS blockchain soon.
EOS is a third-generation high-performance blockchain, supporting over 4,000 transactions per second. This high throughput makes the EOS blockchain scalable and enables it to support millions of transactions with zero transaction fees.
Everpedia
Everpedia – based on Wikipedia – is as an encyclopedia on the EOS blockchain. Already, it is the largest English encyclopedia in the world. The applications incentivises people to appreciate and share knowledge, just as easily as they would on Facebook through the EOS blockchain. 
To learn more about Everipedia, have a look at https://everipedia.org/
ONO
ONO is a decentralised social media application that rewards users for quality content. The platform also ensures through its ecosystem that its users have a secure space to share insights and highlights of their personal lives. The most important feature is that users own their data and ads are optional for viewing on the platform.
Read more about the ecosystem on https://www.ono.chat/en/
Unico
Unico will allow its users to digitise items in a bid to make them collectable and tradeable. This will be possible through the creation of a digital certificate and using "licensing-as-a-service". To every item with a digital certificate, a set number of tokens will be issued to ensure the item's rarity and value, and also to enable users to buy, sell and trade their collectables.
Find out more on https://www.unico.global/
Scatter
Scatter aggregates your logins so that as a user, you do not have to use multiple logins to the various EOS dApps. This is an offer of security, personal data ownership, and convenience, as no user has to keep track of the passwords they are using and they will be able to interact with different applications as per their consent.
Scatter will support various blockchain protocols for a robust ecosystem and best of all, all these features are available for free on https://get-scatter.com/
Carmel
Do you want to learn to develop applications on a blockchain, but do not have a background in Computer Science? Do you feel that you need more technical skill for your future career? Carmel is an ecosystem built to empower people with skills in coding without requiring them to have previous academic experience in Computer Science.
The platform will enable learners to build websites, mobile apps, and other applications essential to users in the blockchain ecosystem. https://carmel.io/
It will be exciting to see the change in reach and impact of some of these projects in the coming year as the EOS blockchain ecosystem continues to grow and more users adopt the network and its applications.