How Plaas Aims to Leverage Blockchain Technology for Africa's Farming Industry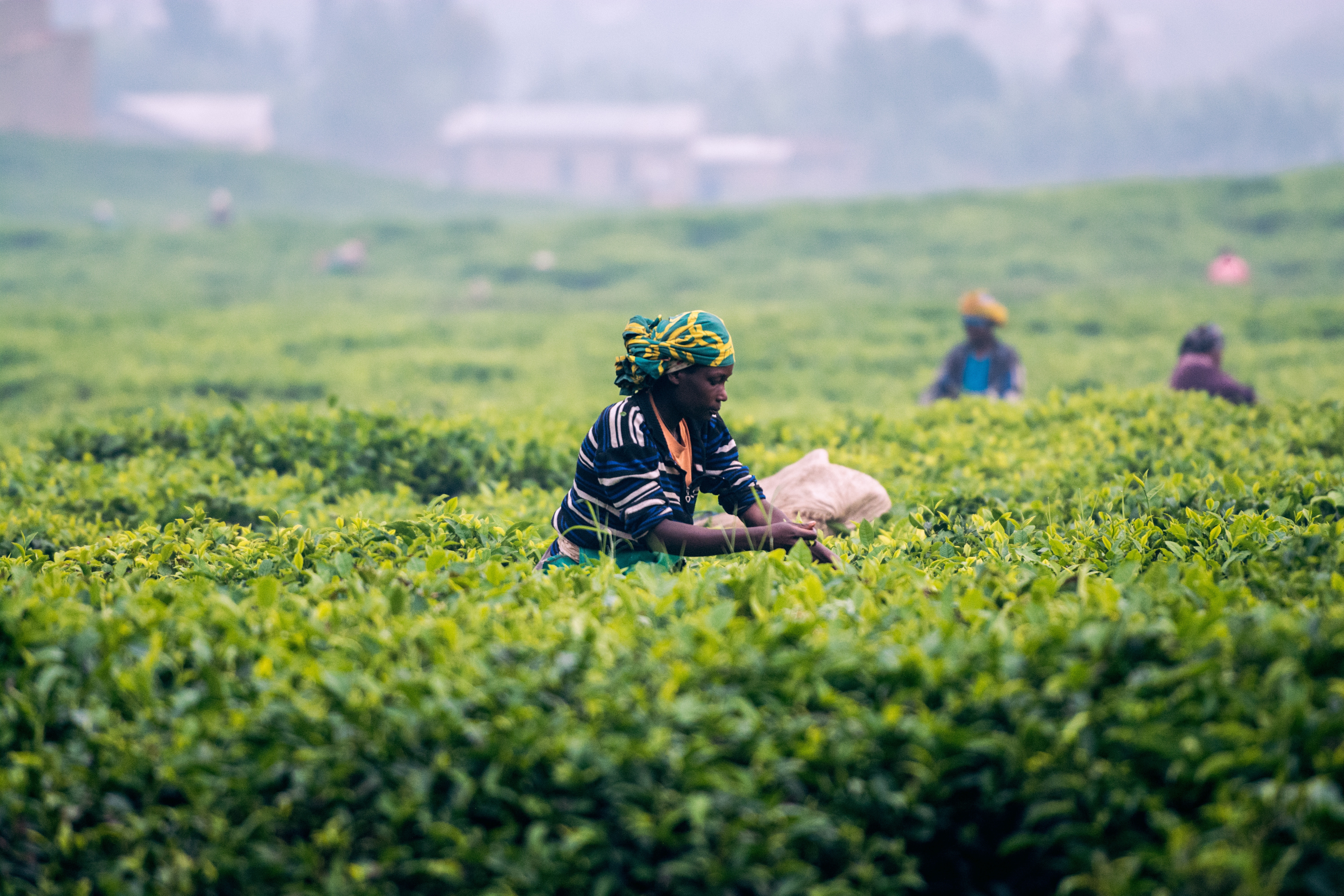 Botswana-based technology startup Plaas has revealed its plan to use blockchain technology to help create a more efficient farming industry in Africa.
Plaas is creating a platform powered by blockchain technology and Radio Frequency Identification (RFID) for individual farmers and farming cooperatives to share information about their farming operations and practices.
For many farmers in Africa and other developing nations, finding an easily accessible yet secure data storage mechanism is a major challenge. Many farmers are forced to use mental accounting when it comes to keeping records of their farming practices. Others will use paper records but, unfortunately, these are easily destroyed, lost or are otherwise unreliable.
To address this issue, Plaas is harnessing the blockchain to provide a secure and reliable data storage mechanism. Farmers will need to key in the characteristics of their crops and animals but after the initial data input process, the daily record keeping is easy and simple.
In addition to increasing ease of use for the farmers, the Plaas platform can be used in coordination with government-certified personnel. For instance, officers who certify the ancestry, breed, health and other husbandry practices related to livestock are able to access the platform and add their information or certifications to the stock of the farmers they interact with. The same is applicable to crops.
Due to the fact that the Plaas platform is powered by blockchain technology, the information stored in it is immutable. As a result, users of such a network are able to trust that the information they are accessing is a true representation of the facts.
The use of RFID introduces greater advantages to the network for the farmers as this technology allows the platform to add data in real-time but on a wireless basis. The RFID chips are able to provide the real-time tracking of resources especially when it comes to livestock.
While the Plaas platform is designed for farmers, it also holds advantages for consumers. The platform is designed to enable users to access the data stored in it. After paying a small fee, users can view all the data related to the produce they are purchasing. In today's food market where products are often adulterated, consumers are becoming increasingly concerned with the contents of their food. This goes beyond just what is in the product but right down to what the livestock is fed on or what pesticides are used on the farm. The Plaas platform provides consumers with this information.
The Plaas platform will also include a marketplace where buyers and farmers are able to interact directly. Purchases can be made using Plaas tokens, which are Ethereum-based ERC20 tokens.
To invest in the future of information sharing among African farmers, check out the Plaas token sale, which is scheduled for December.
Disclaimer: Readers should do their own due diligence before taking any actions related to the company, product or service. BitcoinAfrica.io is not responsible, directly or indirectly, for any loss or damage caused by or in connection with the use of or reliance on any content, product or service mentioned in this sponsored post.
Zippie Rolls Out Blockchain-Based Mobile Solution for Africa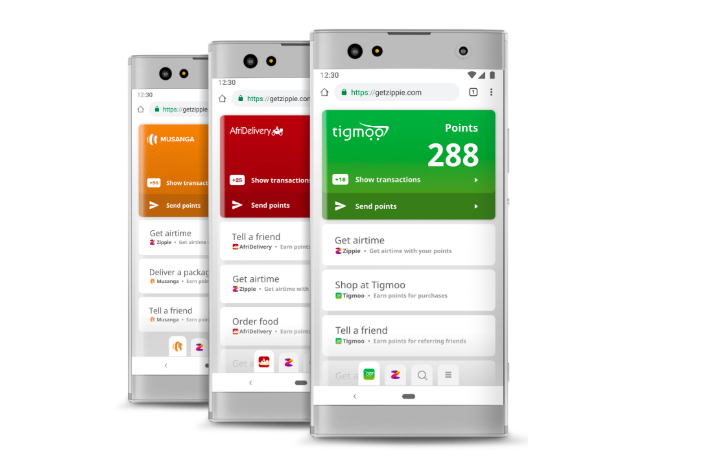 Blockchain startup Zippie has rolled out a blockchain-based mobile solution for Africa in collaboration with Zambia's AfriDelivery, Musanga, and Tigmoo. The three online companies will use the Zippie mobile blockchain platform to reward their customers for making purchases, giving referrals, and using delivery services.
Rewarding Customers via Zippie
AfriDelivery, Musanga, and Tigmoo will start rewarding customers with airtime using the Zippie blockchain-based mobile platform enabling them to have more customers and to maintain the most loyal ones.
The rewards wallet is accessible on the companies' websites or apps allowing customers to receive airtime in their blockchain wallets. Customers can also send this airtime to other people by sharing a payment link through chatting apps like WhatsApp and Facebook Messenger.
"We are focusing our efforts on the continent where even the smallest earning opportunity can make the biggest impact. The rapidly growing smartphone adoption and online commerce, the young entrepreneurial population of which most work in the informal sector, and the leadership in taking mobile money into use offer a fertile ground for Zippie to take off on the continent," said Pasi Rusila, COO and co-founder of Zippie.
Zippie is a white label super app whose goal is to democratise opportunity for everyone by enabling online businesses to reward their users.
Scaling Zippie's Adoption in the African Market
According to Rusila, the first three partnerships will help Zippie to sell its blockchain solution to other online businesses.
"The market entry provides us the opportunity to get the Zippie platform to the hands of thousands of end-users within months. This enables us to gather the always-so-critical user feedback and steer the product development in the right direction, fulfilling genuine market needs," he stated.
The company is confident that Zippie will have a positive impact on the lives of Africans by seamlessly transferring value between businesses and people.
"We are pleased to say that there are numerous other partnerships in the pipeline in several countries ready to start rewarding their users with mobile airtime and other valuable items," Rusila added.
With Zippie, users are guaranteed security, the elimination of middlemen, and free sharing of rewards. On the other hand, the process of integrating Zippie with a product is easy. Businesses are, therefore, assured of a seamless integration process.
According to UNCTAD, e-commerce in Africa is still lagging behind compared to the rest of the world. Zippie could be a solution that pushes more Africans to shop online.
Medici Land Governance Signs MoU with Liberia's Ministry of Finance to Digitise Government Services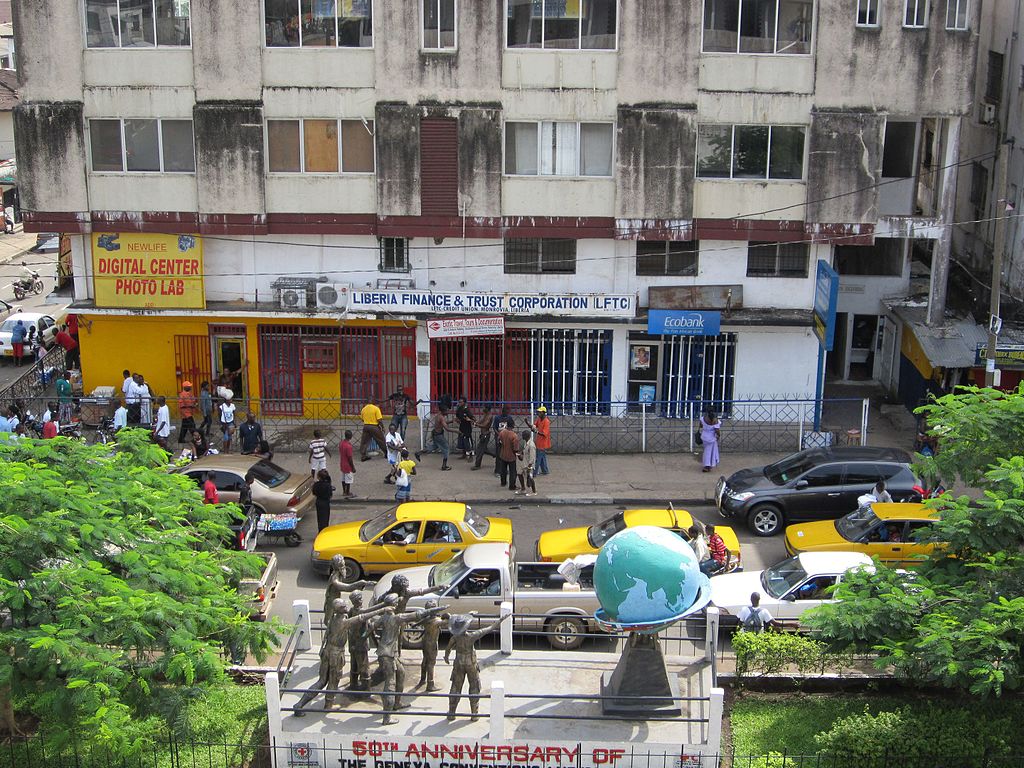 Medici Land Governance (MLG) has signed a memorandum of understanding with the Ministry of Finance and Development Planning in Liberia. The aim of the agreement is to explore the potential for the digitisation of current government services and the creation of e-government platforms.
The Pilot Project
The pro bono pilot project will support the Pro-poor Agenda for Prosperity and Development (PAPD) and the Pillar II (Economy and Jobs) in the PAPD agenda. This is agenda is a Liberian government initiative.
Additionally, the pilot project will investigate how to shift Liberia to a digital and blockchain-focused economy and how to enable interoperability among government services.
MLG will also train Liberians through knowledge transfer as well as create jobs during the initial phase of gathering data and after the implementation stage where trained personnel will be needed to maintain the system.
Through the pilot project, Liberia joins countries like Rwanda and Zambia who are undertaking blockchain projects in partnership with MLG.
Ali El Husseini, the CEO of MLG, said: "Medici Land Governance's work is a major component of Medici Ventures' goal to create 'a blockchain tech stack for civilization. Liberia is well-positioned to explore implementing a blockchain backbone for e-government, which connects the various government ministries as their services are digitised and brought online. This pilot project is an excellent opportunity for Medici Land Governance to demonstrate how we can tailor our products and services to the needs of Liberia's government and economy."
MLG is a blockchain subsidiary of Overstock Inc., a Utah-based online retailer and technology company.
Digitising Liberia's Economy
According to the Minister of Finance and Development Planning, Samuel Tweah, the agreement with MLG is a sign that Liberia is ready to digitise its economy and move government services to a digital platform.
"We believe that the free pilot project when implemented, will showcase Liberia's readiness to digitise the economy and migrate to an e-government platform that will facilitate full interoperability of the Government of Liberia services and systems," he said in a press release.
Medici Ventures aims to introduce blockchain technology to existing markets in order to "eliminate middlemen, democratise capital, and re-humanise commerce."
Patrick M. Byrne, Chairman of MLG and founder and CEO of Overstock, observed: "In 2019, I have been pleased and honoured to see African nations growing enthusiastic about the possibility of using blockchain to accelerate their development. Liberia now becomes the third African country to agree to give [our suite of blockchain-based land governance products] a try."
South African Reserve Bank to Conduct Central Bank Digital Currency Feasibility Study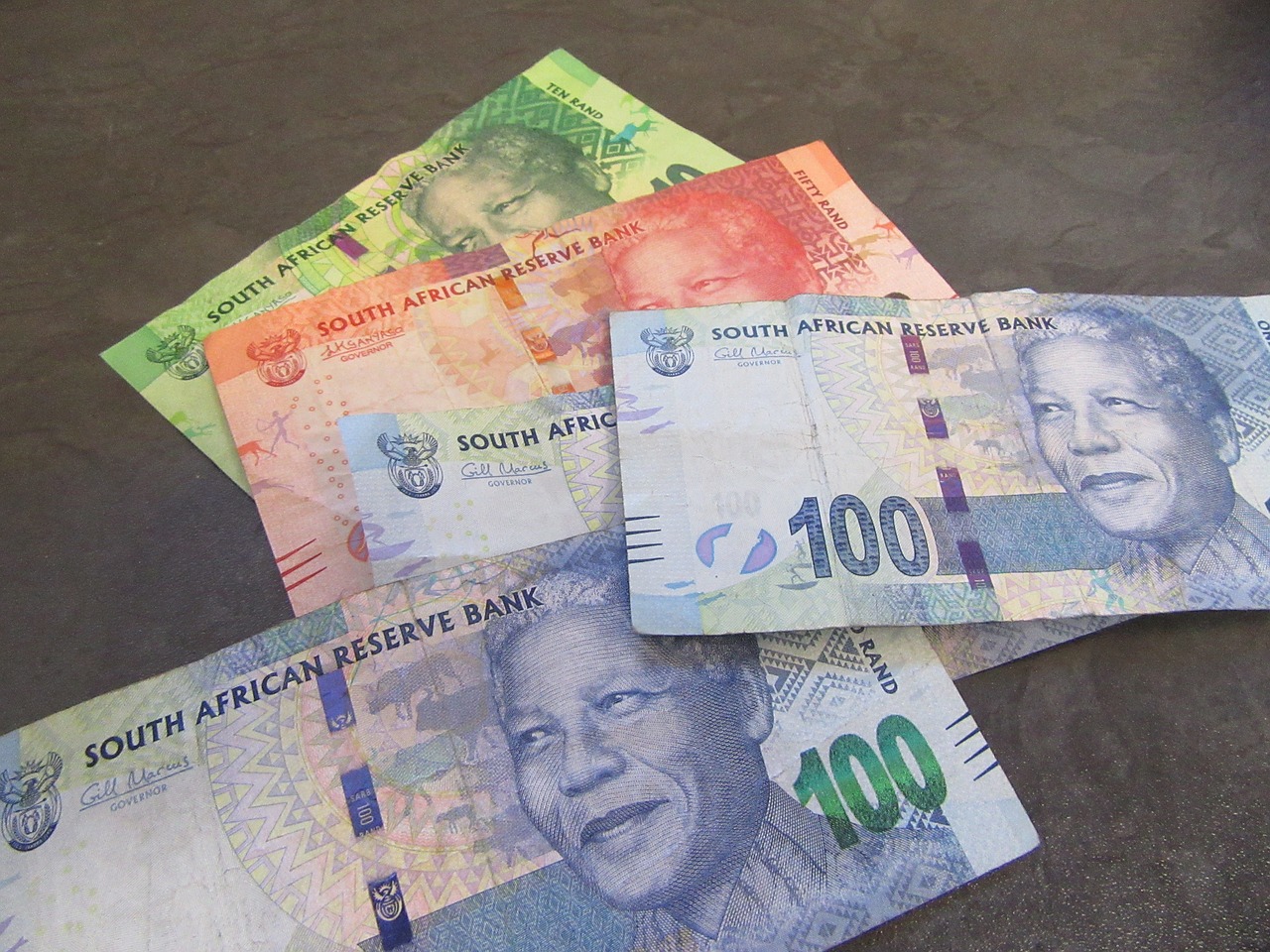 The South African Reserve Bank (SARB) is set to conduct a central bank digital currency (CBDC) feasibility study according to an expression of interest (EOI) issued on April 29, 2019. Through the EOI, SARB is looking for solution providers to offer technological infrastructure and skills to the project.
The CBDC Feasibility Project Charter
Developed in May 2018, the CBDC Feasibility Project Charter aims "to investigate the feasibility and desirability of central bank issued digital currency to be used as electronic legal tender, complimentary to cash."
Additionally, the purpose of the feasibility project will be finding out how issuing a CBDC can support SARB's vision of leading "in serving the economic well-being of South Africans through price and financial stability."
The establishment of this project was as a result of a mandate the Currency Management Department of the SARB gave in 2016. The order required the selected team to investigate the case of a CBDC issued and backed by SARB.
According to the expression of interest, the CBDC feasibility project will be carried out in a contained innovation lab environment. The innovation lab will comprise of software, technical skills, infrastructure, and business skills. However, SARB makes it clear that the CBDC feasibility project is exploratory in nature and does not constitute any long-term plan or commitment to issue a government-backed digital currency.
The study only focuses on issuing the CBDC as an electronic version of cash as opposed to a universally accessible form of central bank reserve money or a central bank issued version of commercial bank account money.
CBDC Project Stages
The feasibility project will be carried out in the innovation lab in two stages. The first stage will be internally conducted and will entail testing principles, validating the feasibility of recommended technical solutions, and increasing the body of knowledge.
The second stage will extend participation to external banks and mobile network operators and potentially to payment service and niche technology providers. In addition, the set of use cases will be increased to incorporate the full value chain so as to establish the possibility of the solution to satisfy SARB's objectives.
In the EOI, SARB makes it clear that there is no preference of basing the project on a distributed ledger technology platform, the blockchain, or existing traditional technology.
"It is envisaged that a solution could be based on any one or a combination of technologies," SARB explains.
CBDC Policies
Some of the policies that will guide CBDC include:
Only SARB must issue the CBDC as legal tender
Commercial banks must issue the CBDC under SARB's regulatory oversight
Must enable the issuance and distribution of CBDC to commercial banks or licensed service providers
CBDC must be issued on a one-on-one parity with the rand
CBDC transactions must be free or low-cost to consumers
CBDC must provide an incentive to increase its use
CBDC must be accepted as a means of payment by all businesses and the government
Consumers must be able to make transactions with CBDC without the need for a bank account
CBDC must not be easily counterfeited
CBDC must be scalable
It should be possible to cancel a CBDC serial number that is proven to be a counterfeit
The CBDC feasibility project comes after the successful trial of SARB's blockchain-based Project Khokha. Once the project is complete, SARB will decide on the next steps to take based on the outcomes.
Applications of the expression of interest will close on June 6, 2019, at 11:30 am.