How Plaas Will Leverage RFID and the Blockchain to Increase Food Security in Africa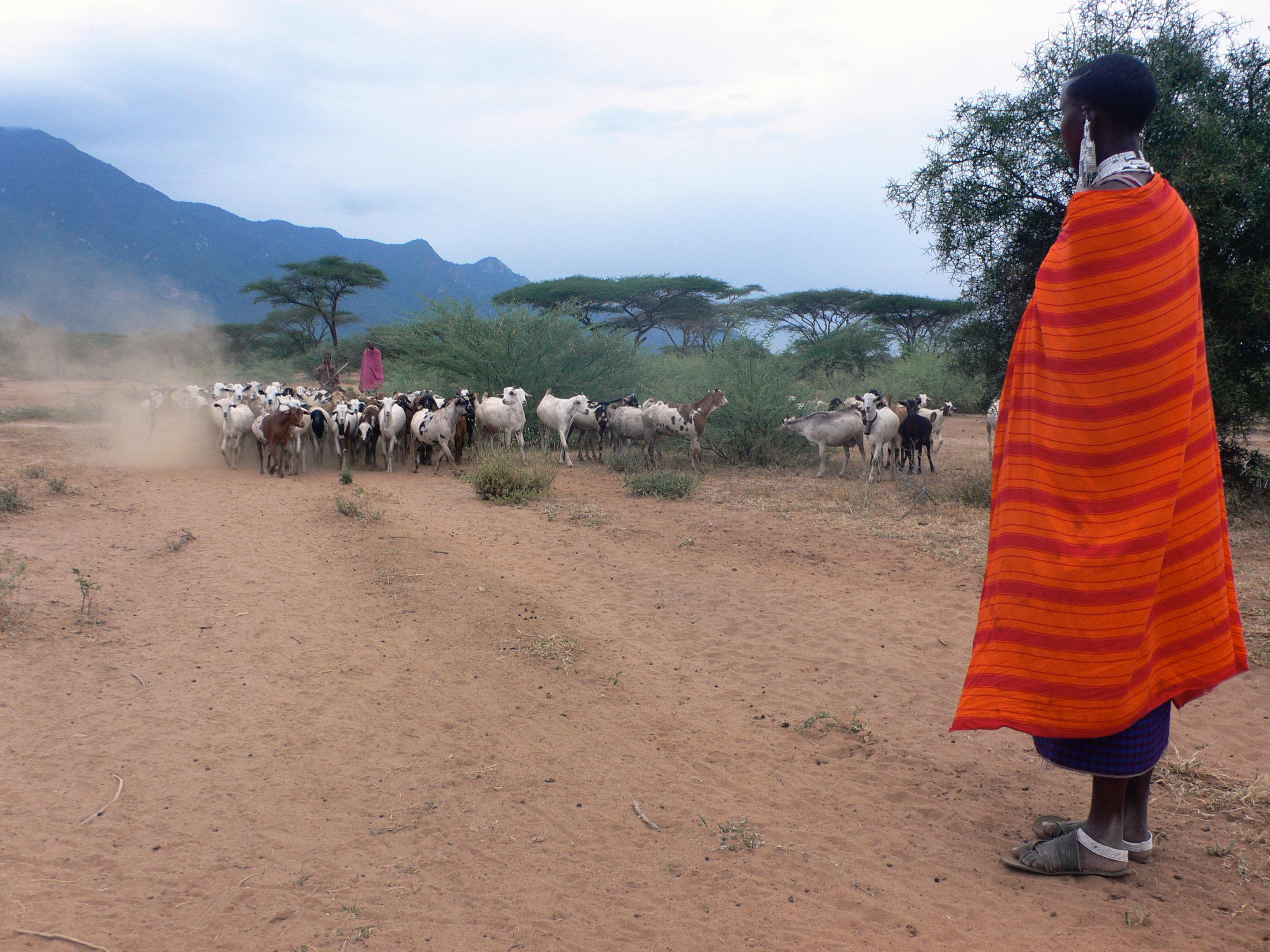 Food security has become a hot topic for food producers, consumers, and lawmakers across the globe.
Technology startup Plaas aims to address this issue by improving food security in Africa through the development of a food tracking solution that combines blockchain and RFID technology.
Increasing Food Security with the Blockchain
After an array of food scandals around the world, the demand for transparent food tracking solutions is on the rise. Consumers want to know where their food comes from and who has handled it before it reaches their tables while governments want to ensure that food safety standards are being maintained throughout the entire process from farm to table.
As a result, numerous food supply chain tracking solutions are being developed to address this matter. One of the companies tackling the issue is Botswana-based technology startup Plaas.
Plaas to Provide a Next-Generation Food Tracking Solution
Plaas is developing a blockchain solution that will allow farmers to share information about their farming practices, buy and sell livestock, crops and other products on its online marketplace, and record information about their farming operation to improve productivity. 
Plaas is also integrating a food tracking solution into its platform through the use of radio-frequency identification (RFID) technology. RFID technology utilizes electromagnetic fields to identify and track tags containing electronically stored information attached to an object.
"Plaas combines RFID with blockchain technology to provide an animal tracking system. […] The information on the chips will include the owner of the animal and the genetic information. In the case of plants, PLAAS leverages wireless sensors that are set up in participating farms allowing easy monitoring of the planting, growth, and harvesting of crops remotely. The information in the sensors and RFID are captured in real-time and relayed to the blockchain," the company states in its whitepaper.  
This information can then be used by farming co-operatives to monitor farming productivity, which, in turn, can be used to assess how much funding co-operative members should receive.
Additionally, this information can be used by the authorities all the way down to the consumer to assert where food is coming from and through which intermediaries it passes through before it ends up on the shelves of local supermarkets.
If you want to learn more about how Plaas will disrupt the agricultural sector and the food supply chain, visit the company's website at www.Plaas.io.
If you want to invest in Plaas' solution, you can subscribe to the startup's token sale, which is scheduled for December.
Disclaimer: Readers should do their own due diligence before taking any actions related to the company, product or service. BitcoinAfrica.io is not responsible, directly or indirectly, for any loss or damage caused by or in connection with the use of or reliance on any content, product or service mentioned in this sponsored post.
Mauritius-based Horizon Africa Launches Blockchain Education Platform for Africans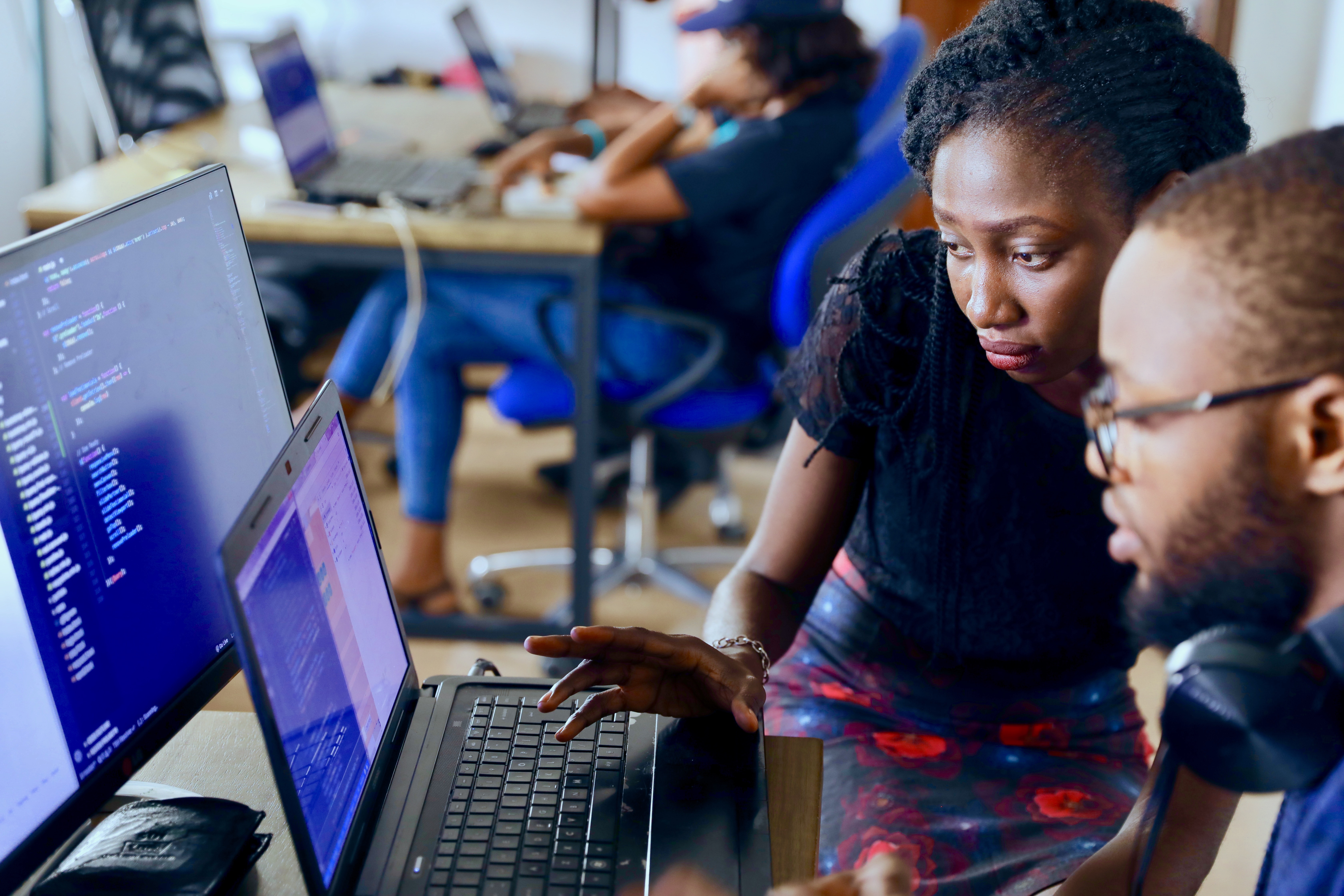 Mauritius-based technology firm Horizon Africa has launched a new platform aimed at educating Africans about blockchain technology and encouraging startups, corporations and public sector institutions to utilise it.
An Ethereum-based Network for Africa
Horizon Africa is an Ethereum-based blockchain platform that offers blockchain solutions and facilitates DApp development. The Horizon Africa Blockchain Network (HABN) aims to apply blockchain to a number of industries including fintech, digital healthcare, education, governance and more.
According to the company's co-founder, Suyash Sumaroo,
"Even though the public Ethereum (blockchain) has been available for years, the blockchain landscape in African countries has not developed much. There is a gap which is being filled by Horizon Africa. Its focus is not about creating a network or increasing the value of its token, but instead to allow people to learn about using the network. Building prototypes and ultimately real solutions is a large part of the mission," he stated in an ITWeb Africa interview.
To make this dream a reality, Horizon Africa aims to involve African developers in the creation of blockchain solutions. The HABN network will provide a 'test bed' for local developers to design and deploy DApps that solve specific challenges in areas such as identity management, land registry, supply chains, gaming, and agriculture.
Sumaroo believes the uptake of blockchain-based products in Africa will increase within five years. He argues that Horizon Africa's platform will play an important role in enabling African companies, startups and governments to learn about the technology, develop an implement blockchain systems.
Investing in Jobs of the Future
The platform launch comes after comments shared by the President of the African Development Bank (AfDB), Akinwumi Adesina, at the 2019 Mo Ibrahim Governance Week, where he urged African governments to move away from "investing in the jobs of the past, but rather in the jobs of the future."
He stated that Africa should position itself to maximise on the opportunities brought by digital technologies such as blockchain, AI, big data analytics, and 3D printing. Sumaroo mirrors the same belief and reiterates that blockchain technology will play a critical role in industries such as finance, agriculture and the public sector in the future of Africa.
How to Bridge the Gap Between Blockchain Hype and Adoption in Kenya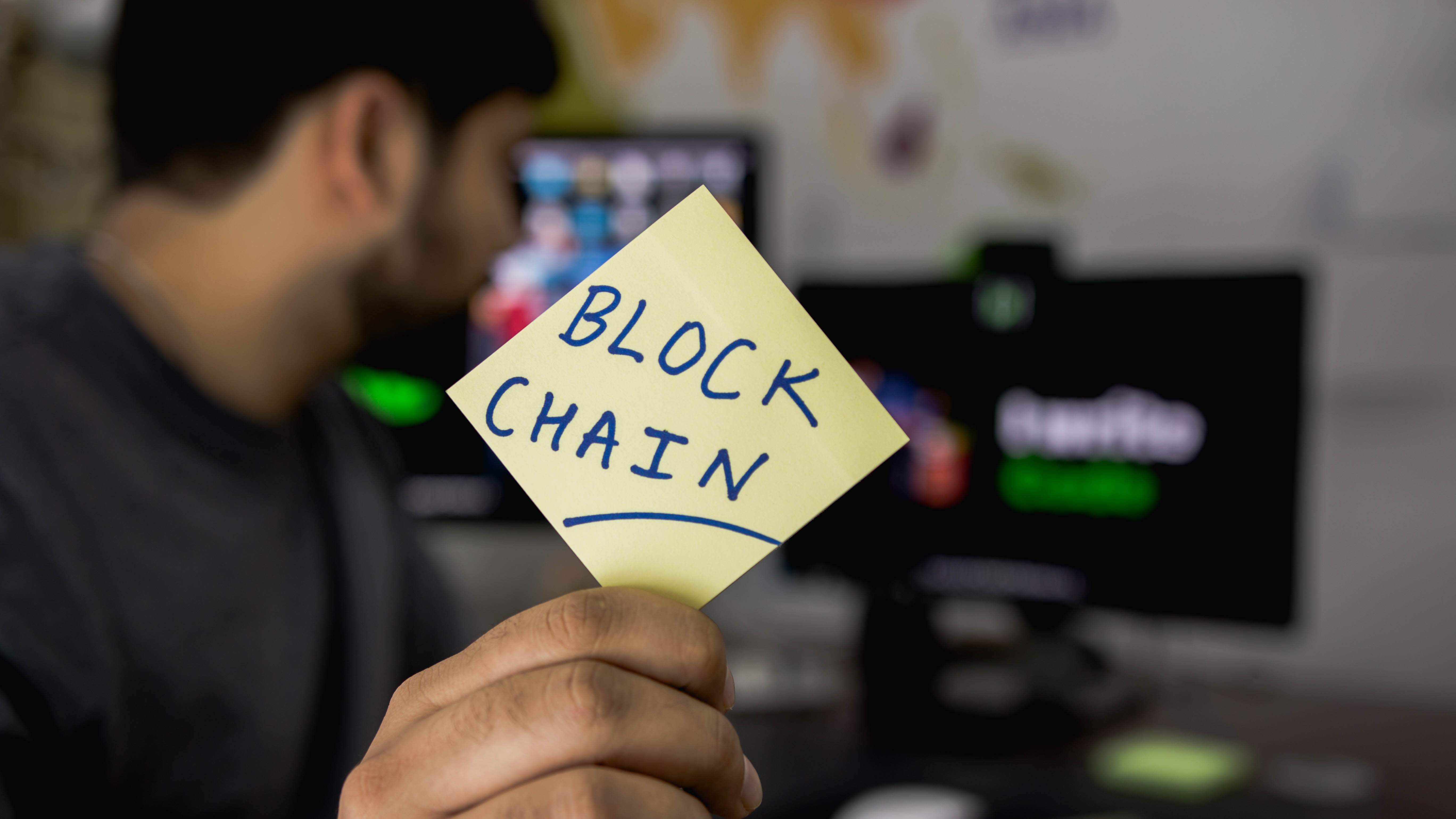 The blockchain has garnered a lot of hype thanks to its potential to disrupt various industries from healthcare and banking to the supply chain and elections. However, there is still a huge gap between blockchain hype and actual implementation.
BitcoinAfrica.io spoke with Kingsley Ndiewo, CEO of Nairobi-based blockchain development and education startup Funtrench, to hear his views on how this gap can be bridged.
Awareness is Everything
The first step towards moving from a lot of talk about what the blockchain could do to adoption is awareness. According to Ndiewo, the Kenyan government and the private sector should spearhead the sensitisation of civil servants, policymakers, and the public.
"When government functionaries are well-informed about the technology itself then they can better push for adoption within government bodies and recognise the benefits that accrue from widespread adoption. Institutions such as NITA and TVET can be equipped to train blockchain skills at a vocational level through private sector partnerships," he said.
The National Industrial Training Authority (NITA) and the Technical and Vocational and Educational Training (TVET) programs focus on instilling hands-on skills to learners. Ndiewo believes that for blockchain technology adoption to actually happen, hands-on training is important as well.
Moreover, for real blockchain adoption to take place in Kenya, the private sector needs to develop market-ready blockchain solutions.
"Only by well-implemented and viable solutions being in use can adoption become possible. A sensitised government will provide opportunities for the private sector to implement blockchain-based solutions," he added.
To this end, little is being done towards increasing awareness and executing blockchain-based solutions in Kenya.
For instance, the Kenyan government created a Blockchain and AI Taskforce in 2018 whose report is yet to be released publicly while only a handful of companies – such as Twiga Foods and the Kenya National Chamber of Commerce and Industry (KNCCI) – have announced partnerships for blockchain-based solutions.
Leading by Example: Blockchain Solutions and Education
With less than a year in the blockchain space, Funtrench is eager to make a change with its three blockchain-based solutions, Ndiewo noted.
The first solution the technology company is working on is a portable DLT. This solution will offer a portable solar-powered blockchain network.
The second solution is SACCO Chain, a mobile app that seeks to solve the challenge of fractional ownership of machinery, vehicles, and other assets.
Ndiewo explained: "Fractional ownership is a key aspect of table-banking and SACCO operation in Africa. The solution will manage member elections on investment and administrative decisions and manage revenue distribution and virtual meetings."
The third solution is Ganji, a cross-border payments and asset exchange platform. The solution solves the issue of cross-border trade in Africa and the high-cost of remittances.
Additionally, Funtrench has partnered with US-based certification company Blockchain Training Alliance (BTA) to offer blockchain education courses such as Blockchain Business Foundations, Blockchain Security Professional, Blockchain Solutions Architect, Blockchain Developer Hyperledger, and Blockchain Developer Ethereum.
The Nairobi-based startup is also working with organisations such as Oshwal College, AkiraChix, BlackRhinoVR, Kesholabs, Hyperledger Community, Kenya's Blockchain & AI Taskforce, and Botlab to promote the blockchain and other emerging technologies in Kenya.
Most Kenyan Companies Will Adopt Blockchain in the Next Five Years
In the next five years, the Funtrench CEO envisions an environment where most businesses, including SMEs, will have deployed blockchain solutions in their operations. Moreover, he expects that blockchain solutions in Kenya will be prevalent in government agencies where they will be used to enhance transparency and secure data.
"We expect that blockchain solutions will be as commonplace as databases and their benefits will be more deeply understood by the general public. This will increase confidence in systems that employ blockchain technology and subsequently increase demand for blockchain-savvy professionals," Ndiewo concluded.
Linum Labs Announces Decentralised Healthcare R&D Funding Platform 'Molecule'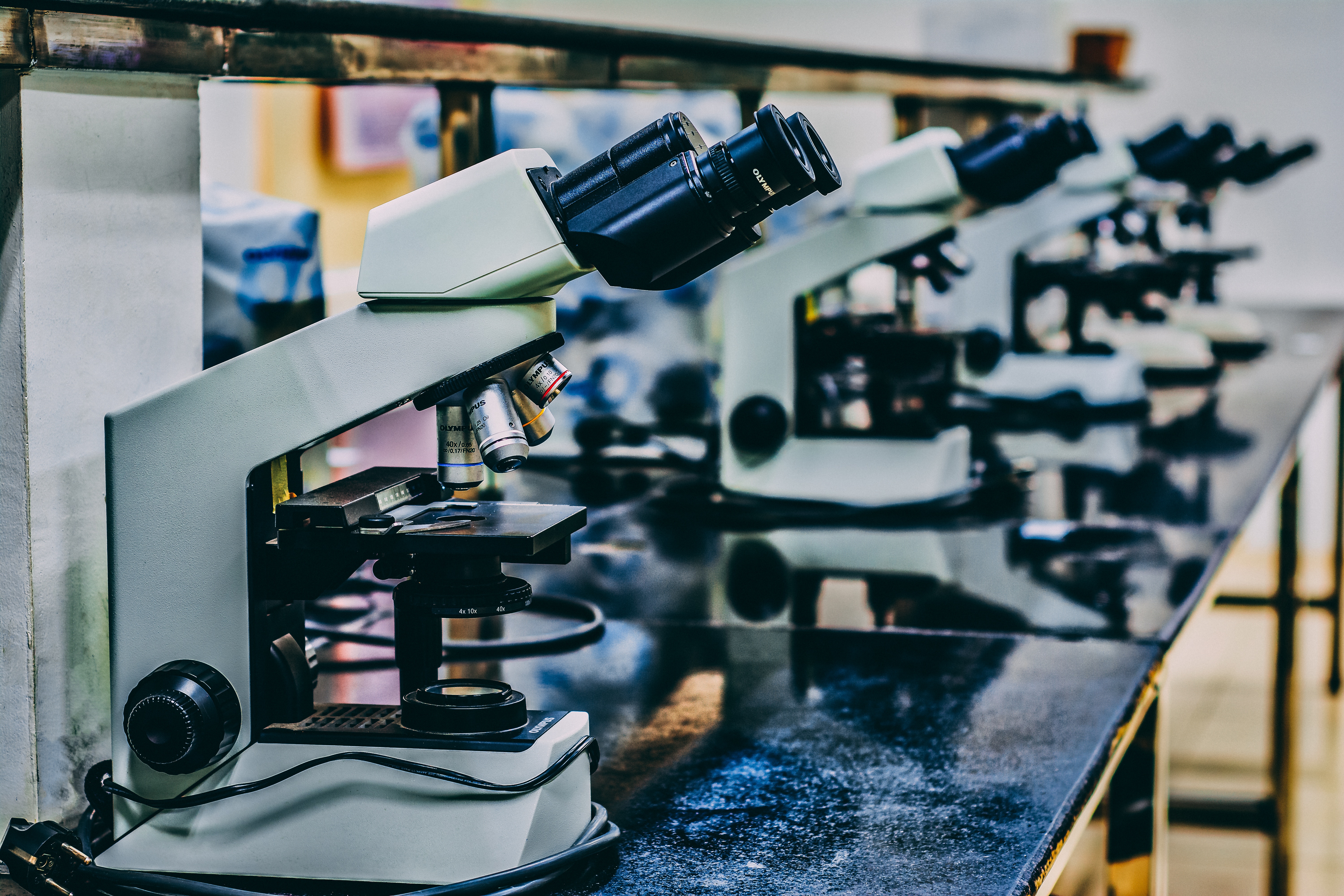 Blockchain development company Linum Labs has announced the launch of a decentralised open-source funding platform to fast-track innovation in pharma called Molecule.
The Molecule Platform
Linum Labs, which deals with blockchain-based solutions in healthcare and identity, has created the Molecule platform in order to bring together industry, patients, and scientists in an open collaborative market where drug development can be advanced.
The open platform allows participants to contribute funds towards drug development, thereby, achieving Lunum Labs' goal of distributing cost and risk.
To achieve this, Linum Labs is leveraging blockchain technology and open science to build a fair and accountable market-based platform for the research and funding of pharmaceutical intellectual property.
The Decentralised Answer to the Pharma Research Monopoly
Molecule aims to solve the problem of the monopolisation of research in the pharmaceutical industry, reduced trust, and the expensive, risky, and slow nature of drug development.
Paul Kohlhaas, CEO of Linum Labs, stated: "The pharmaceutical industry faces an innovation crisis caused by the challenges around drug development and the monopolisation of IP. Bringing a drug to market is a high-cost, high-risk, and slow endeavour, and it is generally large organisations that single-handedly shoulder these burdens, leading to massively inflated prices and a lack of innovation."
Molecule solves these challenges by offering a low-friction crowdsourcing research and funding platform that reduces risk to investors and IP creators in an inclusive environment.
"Molecule enables new economic incentive models for distributed R&D that leverage open science, Web3 and bonding curves to create a fair and accountable market-based platform for the discovery and funding of pharmaceutical IP. The ecosystem aims to align all stakeholders to collaborate in order to move away from environments where only 'blockbuster drugs' get approved for development, and towards a more patient-focused approach," Kohlhaas added.
Development
Linum Labs AG started building Molecule in early 2018 on behalf of Swiss non-profit, the Molecule Foundation.
The next stage of "development will include further iterations of the initial proof-of-concept, leading into a minimum viable product," Linum Labs writes in a statement. This stage will be backed by a financial round that will begin in the second quarter of 2019.
Linum Labs is presently hiring and looking for partners to back the Molecule platform.