Africa Blockchain Alliance Joins Hands with ConsenSys Academy to Offer Blockchain Developer Program in Africa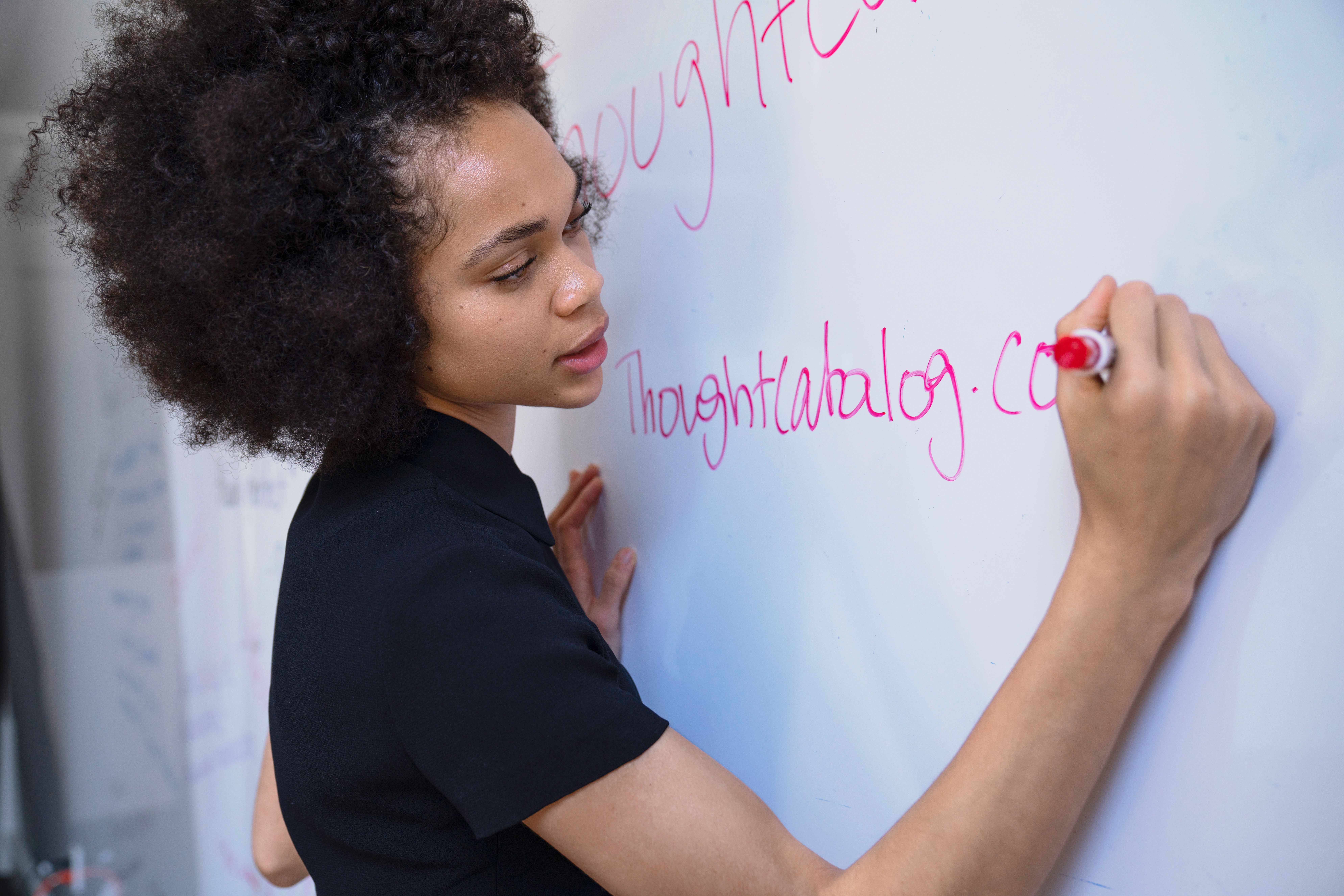 The Africa Blockchain Alliance (ABA), headquartered in South Africa, has joined hands with ConsenSys Academy to offer a blockchain developer program in Africa. The aim of the program is to produce highly-skilled Ethereum developers in response to the high demand for blockchain experts worldwide.
The Blockchain Developer Program
ConsenSys Academy focuses on promoting Ethereum education globally while the Africa Blockchain Alliance focuses on policy advocacy and facilitating awareness in blockchain technology. The blockchain developer program, which will be offered online, will begin on March 1, 2019, and will run for three months.
The program will include fresh and improved content created from the feedback of former ConsenSys graduates. It will cover smart contract development, DApp development, best security practices, and Ethereum concepts.
Participants will undertake the course for about ten to fifteen hours per week inclusive of four to five quizzes and a project. Once graduates have successfully completed the program and the project, they will receive certificates on the Ethereum blockchain.
The Africa Blockchain Alliance in conjunction with its network of partners will provide support through meetups, community events, mentors, and in-person sessions in hand-picked African cities.
The founder of the Africa Blockchain Alliance Ben Onuoha stated:
"I am particularly excited about this initiative as this is our contribution to helping bridge the global blockchain knowledge gap in order to help meet the demand for blockchain developers as well as creating more diversity in the blockchain world. This program also has the potential to create employment for the graduates. Finally, blockchain expertise in Africa owned by Africans to deliver blockchain solutions is lacking and we are excited to be leading the charge in this regard."
Registration
The blockchain developer program is open to both individuals and organisations from anywhere in Africa. Registration for the program can be done on the Africa Blockchain Alliance's website.
Learners are required to have a stable Internet connection and a computer running the latest versions of Linux, Mac OS X, or Windows.
The Benefits of the Blockchain Developer Program
The graduates of this program will benefit in various ways such as gaining the opportunity to work for global companies, getting mentorship from developers in the Ethereum ecosystem, and becoming certified blockchain developers.
The program will also enable organisations to create blockchain developer expertise in-house, work on ideated use cases, and access certified and experienced blockchain developers.
The blockchain developer program comes at a time when African countries are reacting positively to blockchain technology with the plan to use it in various sectors. Therefore, this program could provide the talent pool African countries need to implement the blockchain.
If you want to learn more about blockchain development, you can check out our guide on 'How to Become a Blockchain Developer' and our review of the best blockchain online courses.
Medici Land Governance Signs MoU with Liberia's Ministry of Finance to Digitise Government Services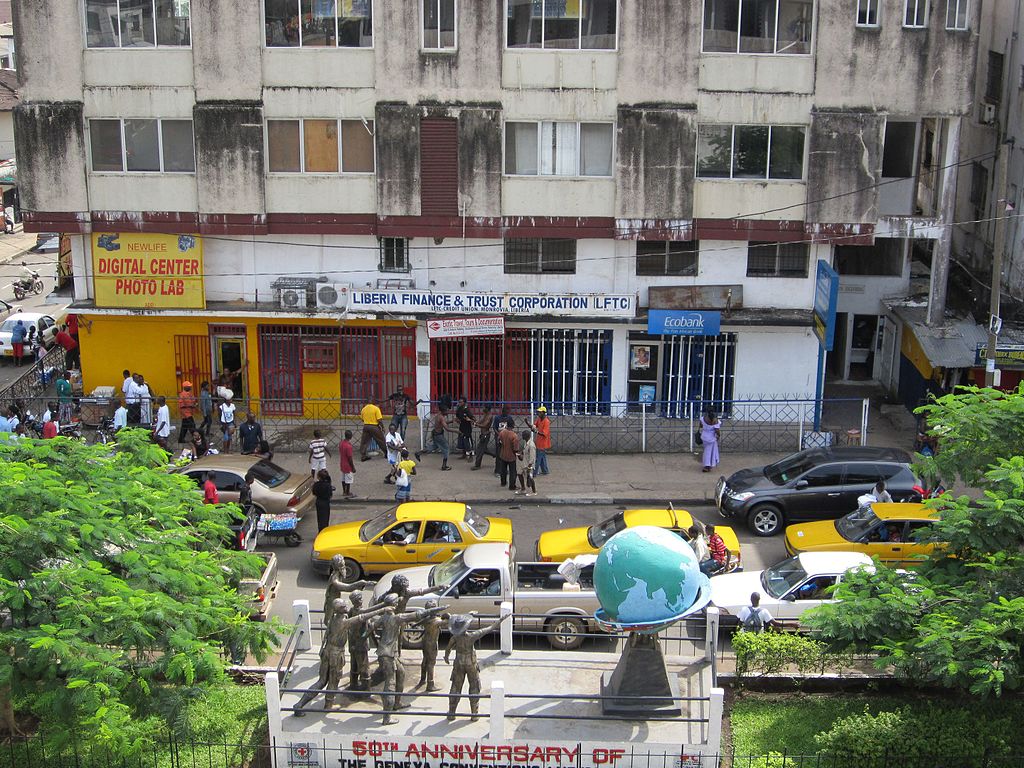 Medici Land Governance (MLG) has signed a memorandum of understanding with the Ministry of Finance and Development Planning in Liberia. The aim of the agreement is to explore the potential for the digitisation of current government services and the creation of e-government platforms.
The Pilot Project
The pro bono pilot project will support the Pro-poor Agenda for Prosperity and Development (PAPD) and the Pillar II (Economy and Jobs) in the PAPD agenda. This is agenda is a Liberian government initiative.
Additionally, the pilot project will investigate how to shift Liberia to a digital and blockchain-focused economy and how to enable interoperability among government services.
MLG will also train Liberians through knowledge transfer as well as create jobs during the initial phase of gathering data and after the implementation stage where trained personnel will be needed to maintain the system.
Through the pilot project, Liberia joins countries like Rwanda and Zambia who are undertaking blockchain projects in partnership with MLG.
Ali El Husseini, the CEO of MLG, said: "Medici Land Governance's work is a major component of Medici Ventures' goal to create 'a blockchain tech stack for civilization. Liberia is well-positioned to explore implementing a blockchain backbone for e-government, which connects the various government ministries as their services are digitised and brought online. This pilot project is an excellent opportunity for Medici Land Governance to demonstrate how we can tailor our products and services to the needs of Liberia's government and economy."
MLG is a blockchain subsidiary of Overstock Inc., a Utah-based online retailer and technology company.
Digitising Liberia's Economy
According to the Minister of Finance and Development Planning, Samuel Tweah, the agreement with MLG is a sign that Liberia is ready to digitise its economy and move government services to a digital platform.
"We believe that the free pilot project when implemented, will showcase Liberia's readiness to digitise the economy and migrate to an e-government platform that will facilitate full interoperability of the Government of Liberia services and systems," he said in a press release.
Medici Ventures aims to introduce blockchain technology to existing markets in order to "eliminate middlemen, democratise capital, and re-humanise commerce."
Patrick M. Byrne, Chairman of MLG and founder and CEO of Overstock, observed: "In 2019, I have been pleased and honoured to see African nations growing enthusiastic about the possibility of using blockchain to accelerate their development. Liberia now becomes the third African country to agree to give [our suite of blockchain-based land governance products] a try."
South African Reserve Bank to Conduct Central Bank Digital Currency Feasibility Study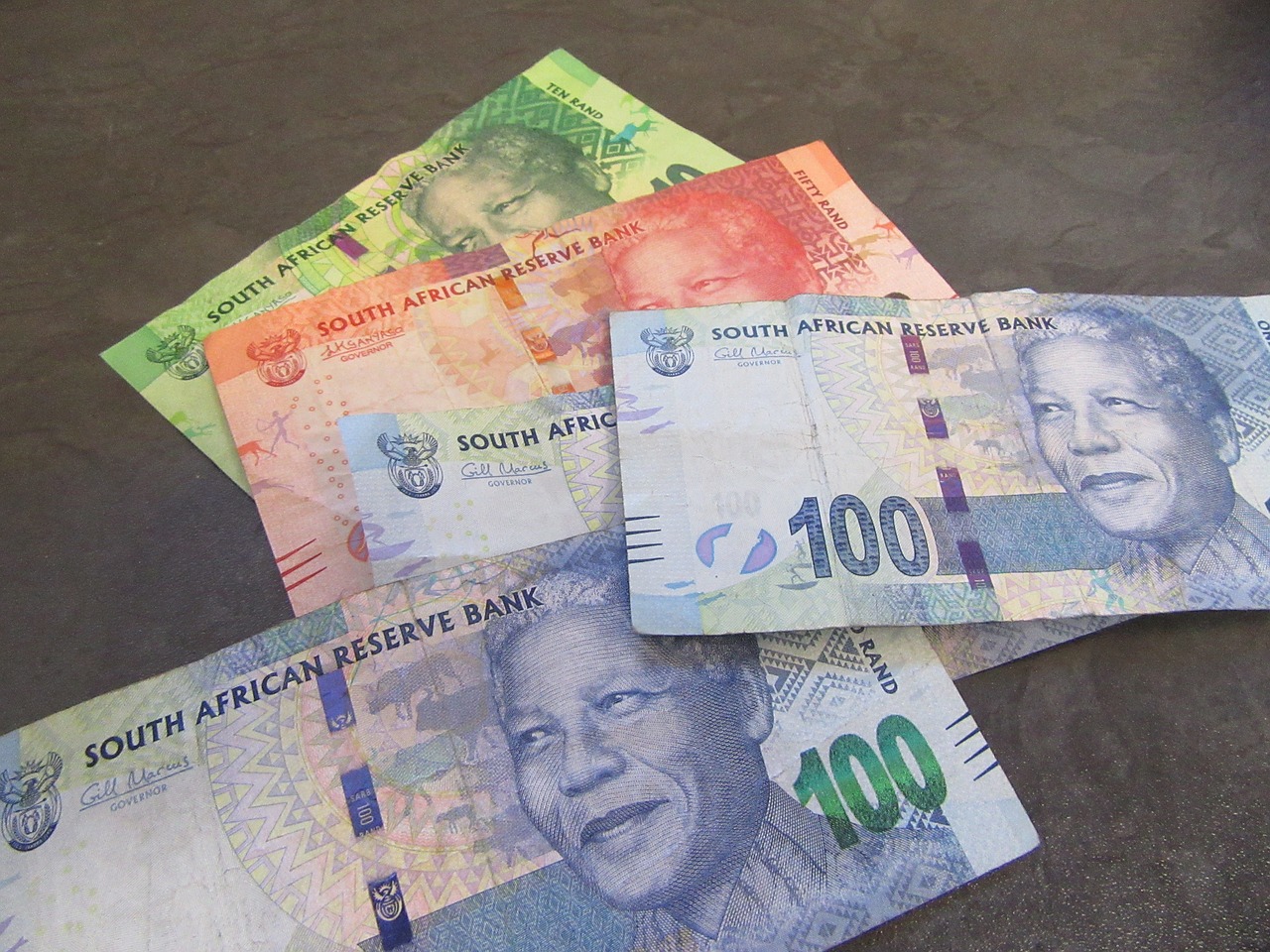 The South African Reserve Bank (SARB) is set to conduct a central bank digital currency (CBDC) feasibility study according to an expression of interest (EOI) issued on April 29, 2019. Through the EOI, SARB is looking for solution providers to offer technological infrastructure and skills to the project.
The CBDC Feasibility Project Charter
Developed in May 2018, the CBDC Feasibility Project Charter aims "to investigate the feasibility and desirability of central bank issued digital currency to be used as electronic legal tender, complimentary to cash."
Additionally, the purpose of the feasibility project will be finding out how issuing a CBDC can support SARB's vision of leading "in serving the economic well-being of South Africans through price and financial stability."
The establishment of this project was as a result of a mandate the Currency Management Department of the SARB gave in 2016. The order required the selected team to investigate the case of a CBDC issued and backed by SARB.
According to the expression of interest, the CBDC feasibility project will be carried out in a contained innovation lab environment. The innovation lab will comprise of software, technical skills, infrastructure, and business skills. However, SARB makes it clear that the CBDC feasibility project is exploratory in nature and does not constitute any long-term plan or commitment to issue a government-backed digital currency.
The study only focuses on issuing the CBDC as an electronic version of cash as opposed to a universally accessible form of central bank reserve money or a central bank issued version of commercial bank account money.
CBDC Project Stages
The feasibility project will be carried out in the innovation lab in two stages. The first stage will be internally conducted and will entail testing principles, validating the feasibility of recommended technical solutions, and increasing the body of knowledge.
The second stage will extend participation to external banks and mobile network operators and potentially to payment service and niche technology providers. In addition, the set of use cases will be increased to incorporate the full value chain so as to establish the possibility of the solution to satisfy SARB's objectives.
In the EOI, SARB makes it clear that there is no preference of basing the project on a distributed ledger technology platform, the blockchain, or existing traditional technology.
"It is envisaged that a solution could be based on any one or a combination of technologies," SARB explains.
CBDC Policies
Some of the policies that will guide CBDC include:
Only SARB must issue the CBDC as legal tender
Commercial banks must issue the CBDC under SARB's regulatory oversight
Must enable the issuance and distribution of CBDC to commercial banks or licensed service providers
CBDC must be issued on a one-on-one parity with the rand
CBDC transactions must be free or low-cost to consumers
CBDC must provide an incentive to increase its use
CBDC must be accepted as a means of payment by all businesses and the government
Consumers must be able to make transactions with CBDC without the need for a bank account
CBDC must not be easily counterfeited
CBDC must be scalable
It should be possible to cancel a CBDC serial number that is proven to be a counterfeit
The CBDC feasibility project comes after the successful trial of SARB's blockchain-based Project Khokha. Once the project is complete, SARB will decide on the next steps to take based on the outcomes.
Applications of the expression of interest will close on June 6, 2019, at 11:30 am.
Blockchain Association of Africa, AfriPlains Digital And Blockchain Worx to Launch Blockchain Innovation Centres Across Africa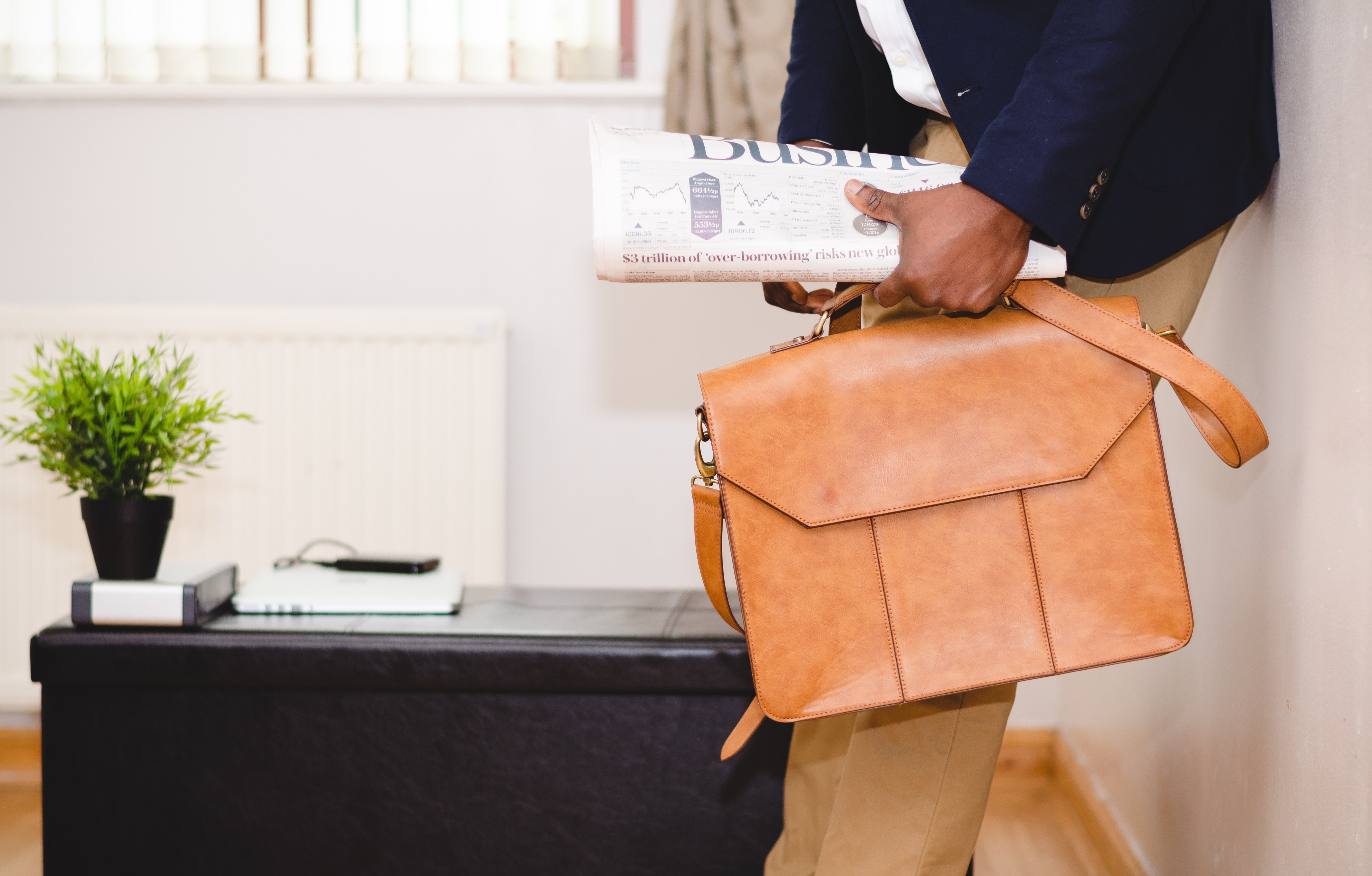 South Africa-based Blockchain Association of Africa will collaborate with Afriplains Digital and Blockchain Worx to equip Africans with blockchain education, tools, and expertise to shape the continent's future.
The Partnership
The partnership aims to promote technology education, community outreach, and local talent in order to increase blockchain adoption across Africa. As a result, the three partners envision that these efforts will contribute business value to the continent.
To achieve this goal, the partnership will establish Blockchain Worx's Blockchain Innovation Centre in Tanzania, South Africa, Rwanda, and Uganda.
The Chairwoman for the Blockchain Association of Africa, Yaliwe Soko, said: "Africa is no longer the Dark Continent, and everyone is looking at Africa now. Blockchain will ensure that Africans are now stakeholders in what the continent has to offer and it all starts with education. This partnership will ensure that the upcoming generation is equipped with the right skills and expertise to move the continent further."
The Blockchain Association of Africa is an organisation that brings together blockchain stakeholders from across the continent to drive collaboration, innovation, and education while Afriplains Digital is a next-generation technology services company based in Tanzania. The company uses technologies like the blockchain to solve business and socio-environmental issues.
Blockchain Worx is a FinTech-RegTech venture with its headquarters in Singapore. Blockchain Worx offers solutions such as anti-money laundering transaction monitoring systems and securities tokenisation platforms.
The Blockchain Innovation Centre
The Blockchain Innovation Centre will help both private and public institutions to understand and leverage the blockchain.
The innovation centre offers a wealth of knowledge, ready-to-use development tools, and a set of PoC/demo applications that help institutions to deploy their own blockchain innovation labs in a short period of time. These resources help institutions with understanding the technology and building and evolving applicable use-cases.
"We are super excited to team up with the Blockchain Association of Africa and Afriplains Digital to deploy our premier Blockchain Innovation Centre solution across communities and local chapters in Africa. We truly believe that Africa has potential to lead the way for the rest of the world and showcase how to effectively leverage and make use of technological advances for sustainable and inclusive growth," said Sumantra Naik, co-founder, and COO of Blockchain Worx.
The Potential of Blockchain Technology in Transforming Africa's Economies
According to an article by Briter Bridges, blockchain technology could be what Africa needs to catch up with developed countries. While this impact is yet to be seen, interest in the blockchain across the continent is depicted through events, communities, blockchain trials, and government support.
Merlin Van Lawick, Director of Afriplains Digital, observed: "As the interest in blockchain technology gains momentum across Africa, […] it becomes imperative that we build the necessary infrastructure and ecosystem [to] create awareness, provide effective tools to develop skills and talent locally, and create innovative use-cases that are truly designed to solve the problems that we as African businesses and society experience."
The Blockchain Innovation Centre could, therefore, be one of the steps that will help Africa to catch up with developed economies.