Nigerian Blockchain Startup SureRemit Raises $7 Million in Biggest African ICO To Date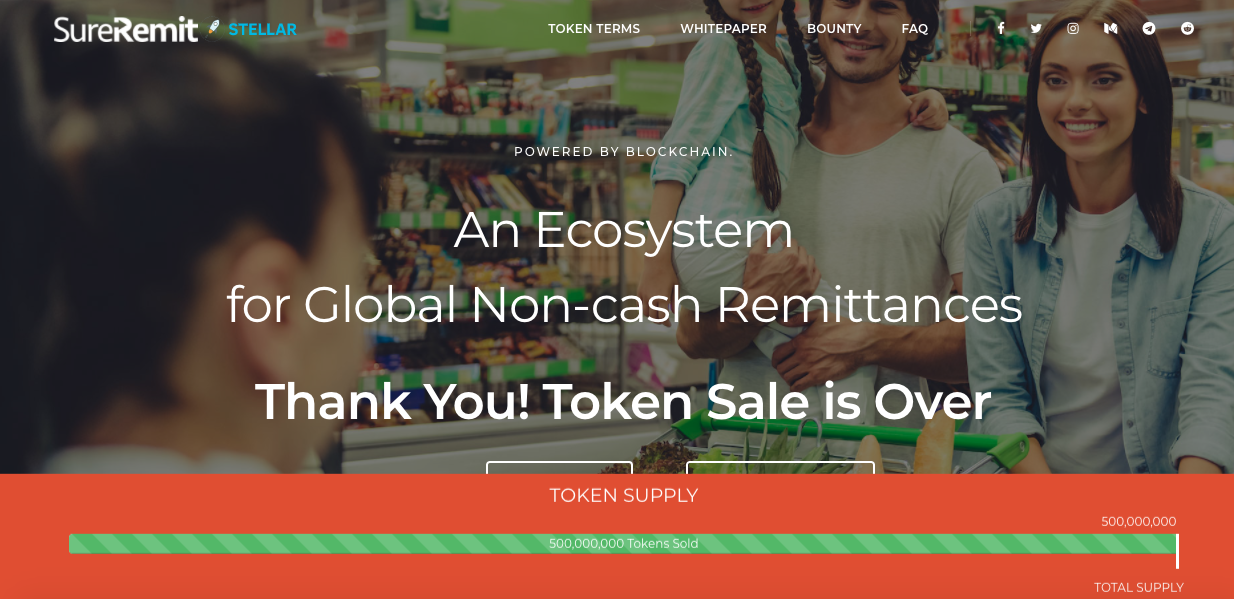 SureRemit, a Nigerian blockchain startup, has raised $7 million during its token sale held from December 8th to February 8, 2018, to develop its non-cash remittance platform.
A Succesful African ICO
SureRemit, which is majority owned by GreenHouse Capital, a Nigeria-based fintech holding company, utilises blockchain technology to allow diaspora Africans to make non-cash remittances to their families back home.
This is facilitated by the Remit token (RMT), a utility token designed on the Stellar Network. RMT tokens are used within the SureRemit platform and can be transferred between users. The tokens can be supported by wallets and traded on exchanges that already host Stellar lumens.
The Remit tokens were floated to early investors during the Pre-ICO at the start of the year. Pre-sale investors benefited from a 40 percent discount on RMT tokens which are presently retailing at 50 RMT for $1.  According to SureRemit Director, Samuel Biyi, participants in the ICO can expect the platform to use the funds raised to ramp up its operations by adding more merchants to its network. The company also plans to grow its team and bring in experienced professionals who can build and manage merchant relationships.
In an interview with E-Labz, Samuel Biyi acknowledged they have been attempts in the past to create non-cash services for different use cases but SureRemit has now applied the concept to the remittance sector. He states:
"We are looking to be the first coordinated effort into creating the product that is specific to that use case (non-cash remittance) not just you know becoming a hybrid of something else so we are aggregating local, physical merchants as well as utilities and channels [….] so I think we are the first major effort at running a global non-cash remittance platform."
RMT tokens will be used within the SureRemit ecosystem to access vouchers and pay bills. Users will be able to create an order for a voucher to be delivered to the recipient via SMS or email, by selecting a country and the right merchant category and paying for the process using their Remit tokens. Upon receipt of the order, the token will be frozen until the voucher is sent from the SureRemit system. Once that occurs, the token is transferred to SureRemit.
Diaspora users can purchase instant shopping vouchers and pay utility bills for friends and relatives across Africa. For seamless remittances, the company relies on its merchant network in Nigeria, Rwanda, and Kenya, together with international partners to send e-vouchers that can be redeemed for goods and services at any of the affiliate merchants.
Attracting Top Investors
A number of prominent cryptocurrency investors participated in the funding round including Hashed, South Korea's largest cryptocurrency fund. Hashed's decision to back SureRemit's pre-ICO token sale signals a growing interest for corporate investors in the potential of blockchain technology to solve remittance challenges in emerging markets where the large swathes of the populace remain disconnected from financial services. The fund has previously supported blockchain-based projects like Ethereum, Simple Token, and Airswap.
Kelechi Nwokocha, a member of the GreenHouse investment team, mentioned in a New Telegraph Online article,
"The implications of growth capital outside of equity financing is huge. It means SureRemit can scale its operations without additional capital from existing shareholders. SureRemit is just one of our 10 fintech enabled portfolio companies that can potentially leverage blockchain to address a specific market gap, particularly in Africa. We're happy to take the lead on blockchain and cryptocurrency implementations on the continent."
SureRemit aims to in the future integrate RMT tokens acceptance directly to the network's partners, which in turn they can convert to fiat money and thus enabling token transfers to happen directly to the merchant's balance.
The SureRemit ICO has been the most successful token sale in Africa to date and will likely encourage more offerings of this kind on the continent this year.
How CryptoCribs Could Economically Empower Africans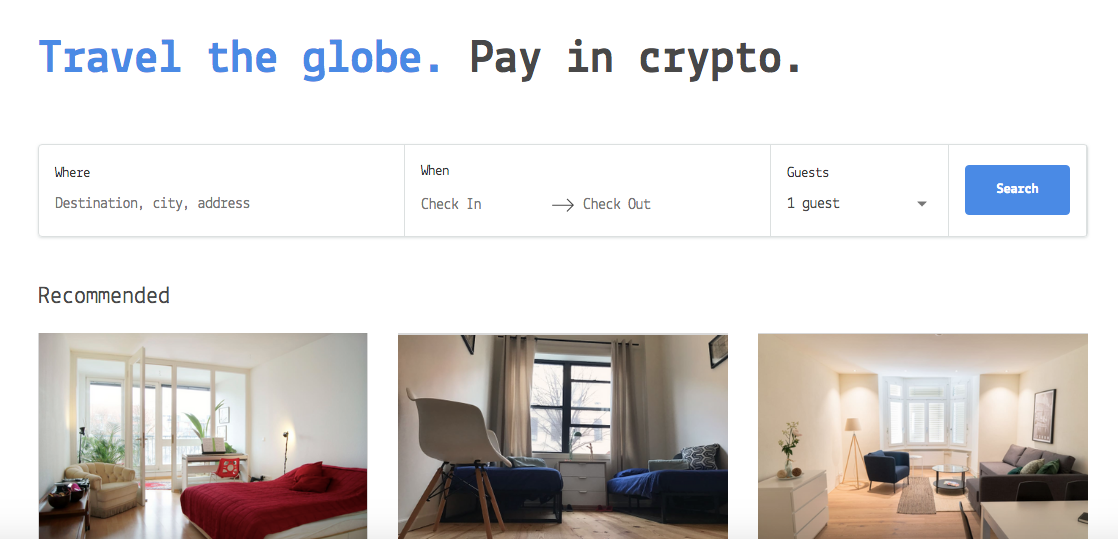 Decentralised cryptocurrencies have gained a substantial amount of popularity among investors due to their high-profit potential in the past twelve months. However, the real power of the decentralised economy is that it can empower individuals in many never before seen ways by disintermediating central authorities.
An excellent example of a use case for decentralised digital currencies is the cryptocurrency-powered home sharing platform CryptoCribs, which enables homeowners to rent out spare rooms and apartments in exchange for cryptocurrency.
What is CryptoCribs?
CryptoCribs combines the peer-to-peer element of the sharing economy with decentralised digital currencies to build the first "purely peer-to-peer electronic short-term rental system allowing rental payments to be sent directly from one party to another without going through financial and reputational intermediaries like Airbnb."
"The CryptoCribs project has the mission of liberating rental markets, empowering individuals and building a strong community. To achieve this mission, we want to break up the different intermediation layers in a step-by-step process. While CryptoCribs plans to act as an intermediary initially, our intention is to progressively disintermediate ourselves," the startup states in its whitepaper.
The house sharing platform currently offers several different locations, including listings in South Africa, and there is a review system in place so that hosts and travellers can view each other's reviews. The platform has all the traits of an Airbnb for cryptocurrency users, which provides the hosts in different countries with a new source of revenue that is not controlled by a company that takes a share of the rental profits.
CryptoCribs' Potential in Africa
In Africa, renting out spare rooms or apartments on CryptoCribs could become a new way of financially empowering the local population. The fact that CryptoCribs hosts are being in cryptocurrency directly means that no money is lost to the sharing economy platform nor is the value of the payments affected by fluctuations in the local currency. In light of the volatility of certain African currencies, this is a major selling point for choosing CryptoCribs over Airbnb as a host. 
Moreover, the intangible nature of digital currencies means that a government cannot physically remove the wealth of a citizen. This paradigm shift is a monumental step forward in the social contract, providing an additional layer of financial security to individuals. This enables hosts to confidently use bitcoin without the fear that the actions of their government will interfere with their wealth acquisition. 
The Many Benefits of CryptoCribs
Recognition at a Universal Level
Many bitcoin users are travelling the world, which has led to a rising demand for bitcoin-accepting services in the travel industry. CryptoCribs is, therefore, a welcomed addition to cryptocurrency-accepting accommodation.
Moreover, since cryptocurrency is not bound by the exchange rates, interest rates, transaction charges or other charges of any country, it can be used at an international level without experiencing any difficulties. This can potentially save a lot of money for both travellers and businesses.
The Elimination of Fraud
Cryptocurrencies cannot be counterfeited or reversed arbitrarily by the sender as is the case with credit card charge-backs. Africa loses billions from fraud every year, which drastically impacts the economy and hinders growth. However, through the use of cryptocurrencies instead of traditional payment methods, the chance of fraud is greatly reduced to the benefit of both the host and the renter. 
Accessibility
CryptoCribs can financially empower even those without access to bank accounts. There are approximately 2.2 billion individuals with access to the Internet or mobile phones who do not currently have access to a bank account. These people are primed for the use of digital currencies and they could start hosting immediately as they do not require a bank account or a Paypal account like it is the case for Airbnb. 
If you have a spare room or apartments you can rent out, you should consider CryptoCribs as it could provide you with a new source of income where you receive the entirety of the rental income and you alone have control over the payments made in cryptocurrency.
Cryptocurrencies Can Boost Financial Inclusion Experts Agree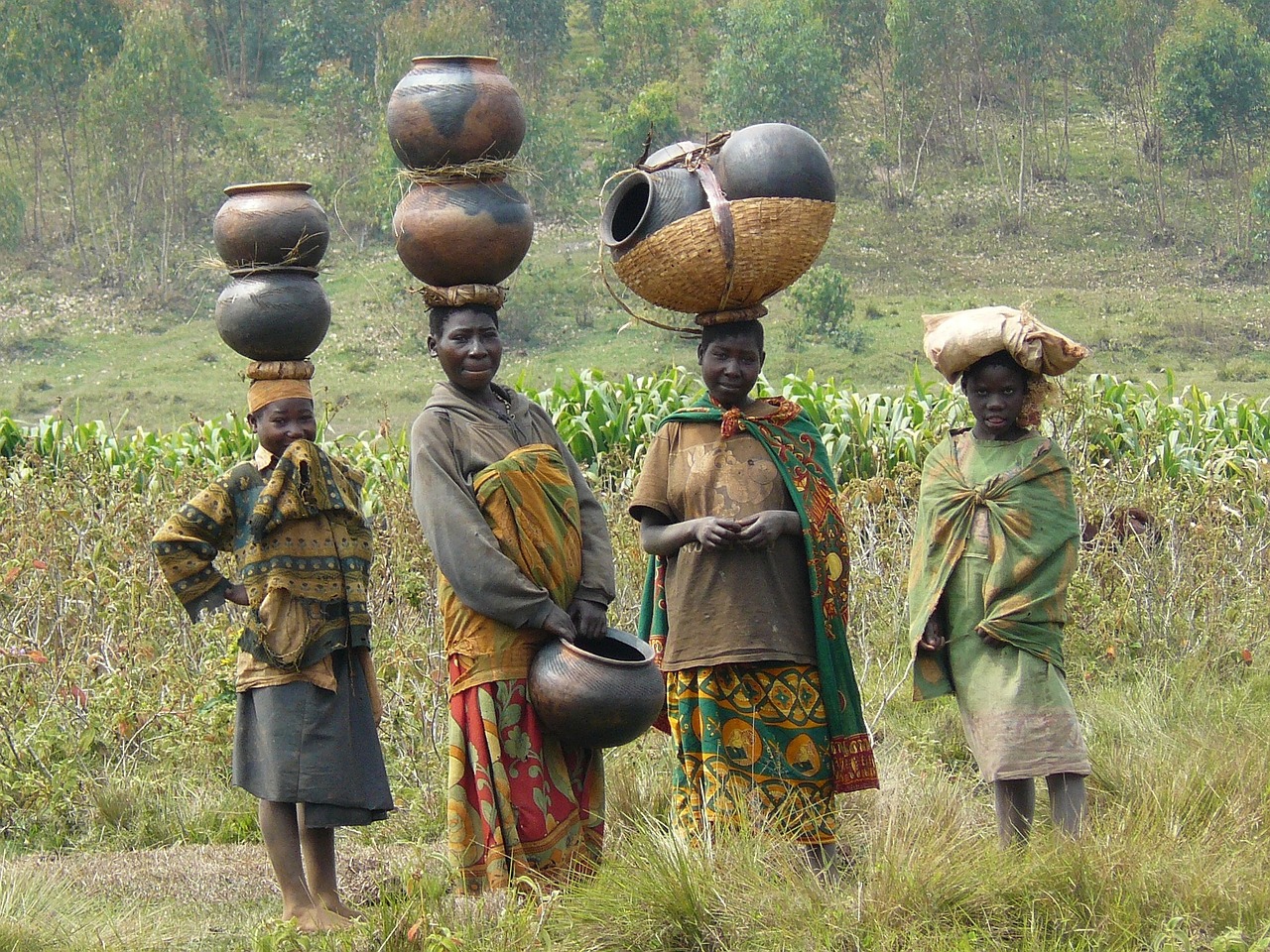 During the Blockchain Africa Conference in Johannesburg this month, experts concurred that cryptocurrencies could boost financial inclusion and increase economic activities in emerging markets.
Globally, two billion working-age adults are excluded from formal financial services while only 34 percent adults in Sub-Saharan Africa had an account in 2014 as indicated by World Bank data. According to industry experts, financial exclusion is caused by lack of trust, high costs, and inaccessible formal financial institutions.
"The reason a lot of these systems are broken here is [that] consumers do not trust them," Wala CEO Tricia Martinez said.
"There is a lot of corruption [and] there is a lot of fraud. You always have a middleman monitoring and managing everything. One has to trust [that] a bank is actually going to take care of my money and not take it away. […], she added.
To increase financial inclusion, the G20 Global Partnership for Financial Inclusion (GPFI) developed high-level principles that will help governments promote financial inclusion digitally. One way to do this is through technologies such as cryptocurrencies.
The Wala platform, for example, uses a crypto-token that facilitates fast micro-payments to any place in the world at zero fees. Martinez said in order to solve the challenges of cost and access, Wala turned to the blockchain, which has enabled them to offer a zero-fee financial system to consumers.
Another company using the blockchain said consumers can invest in the real estate sector through their platform to create wealth. The property investment firm, ProsperiProp, aims to enable consumers to make investments with as little as less than a dollar on property tokens.
"Property tokens earn interest or appreciate as the property value appreciates. It earns income as that property earns income. So suddenly, you have this massive ecosystem of value that we have created for this person," ProsperiProp founder Llewellyn Morkel stated.
The Information Barrier
Both Martinez and Morkel agree that education is imperative to help ordinary consumers understand the opportunities digital currencies provide. Moreover, education helps consumers to understand how to access these services.
As much as the digital currency conversation has been taken up by mainstream media in Africa, a lot of people are still struggling to understand the concept. Martinez and Morkel recommend that experts should use less technical language when educating consumers about digital currencies.
Kenya's 4G Capital to Issue Tokenised Bond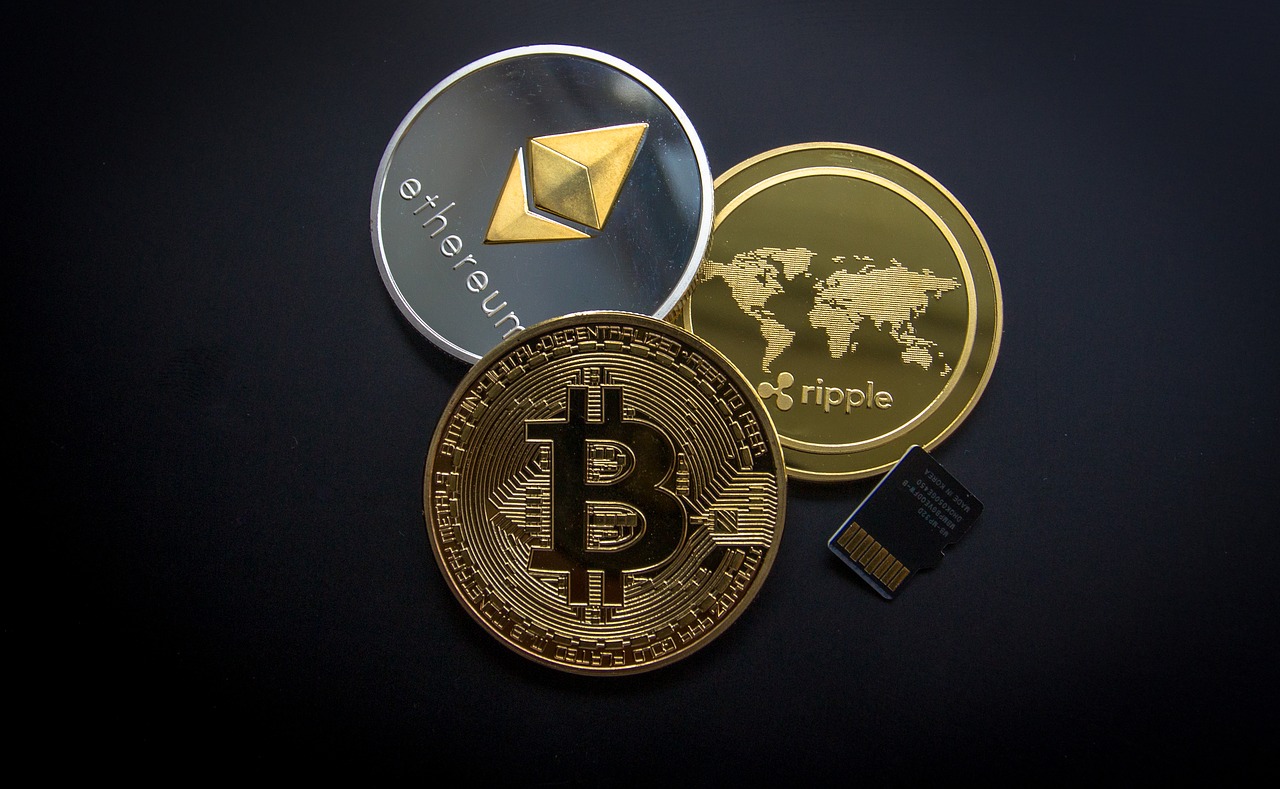 4G Capital, a Kenyan microfinance and training company based in Nairobi, plans to become the first financial institution to issue a tokenised bond using decentralised digital currencies.
According to the Financial Times, the planned issue size of the bond is $10 million and the planned coupon will be 10 percent annually. The sale of the bond will take place next month and will be targeted at institutional and qualified investors who can purchase the bond using either bitcoin (BTC) or ether (ETH).
The company's digital tokens will be issued by Finhaven, a Canadian blockchain startup, which is tasked with forwarding the US dollars to 4G Capital and paying investors their monthly returns in either US dollars or cryptocurrency. Finhaven claims that investors in the bond will possess the same investor protection as if investing in a traditional bond.
According to 4G Capital CEO Hennessy-Barrett, this tokenised bond issuance is partly driven by the high cost of capital in Kenya, which makes it difficult for small and medium-sized businesses to raise funds.
"There's a big gap in the market for small African businesses to raise working capital," he stated.
Mic Kimani, chairman of the Blockchain Association of Kenya, said: "What cryptocurrencies are doing is acting as a bridge to new sources of funding, to elsewhere in the world where there is more capital." He, therefore, considers the tokenised bond by 4G Capital as "the most logical use of cryptocurrencies".
Moreover, Hennessy-Barrett hopes that the tokenised bond issuance will help to put cryptocurrencies into a better light in Kenya as local regulators have so far been rather cryptocurrency-unfriendly even though the government is embracing the blockchain.
Hennessy-Barrett hopes to "demonstrate best practice so the benefits of this technology can be understood and shared". He also said: "We're very sensitive to regulators moving at the speed they're comfortable at."
If successful, 4G Capital's tokenised bond could reign in a new era of startup funding in Kenya and other emerging market countries where small and medium-sized businesses suffer from a lack of access to affordable funding.